I dug DEEP into the archives of Petite Modern Life to revive this gem of our Rambler before and after flip! Here are all the photos from back in the day, our first house "flip," and the beginning of Petite Modern Life!
We bought the Rambler in 2014 as a short sale. It was our very first house at the age of 24 and 25! Obviously it was a thrilling time for us new adults. And of course I had a friend come take pictures since that was all the rage on that new site called "Pinterest." 😜
**This post contains affiliate links to Amazon and other affiliates. You can read more about affiliate marketing on my FAQ page!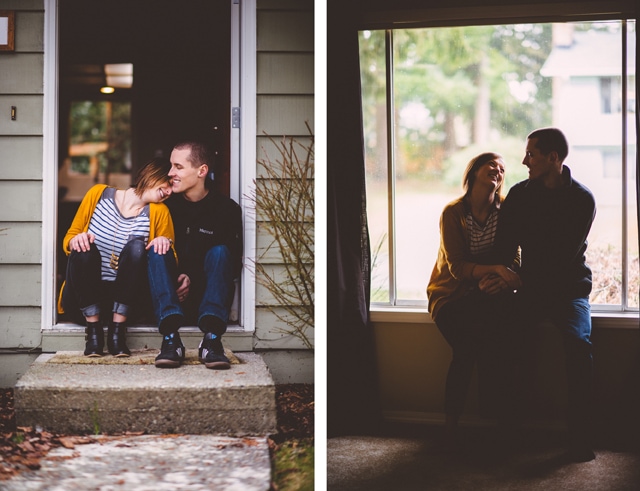 Look at those cuties. Also I totally still have and use those boots (the rest of the outfit has been retired. 😅) And look at the house! It was a long rambler with an odd addition of rooms at the end that we literally just used as storage, for the cats, or left empty!
2014 Rambler before and after flip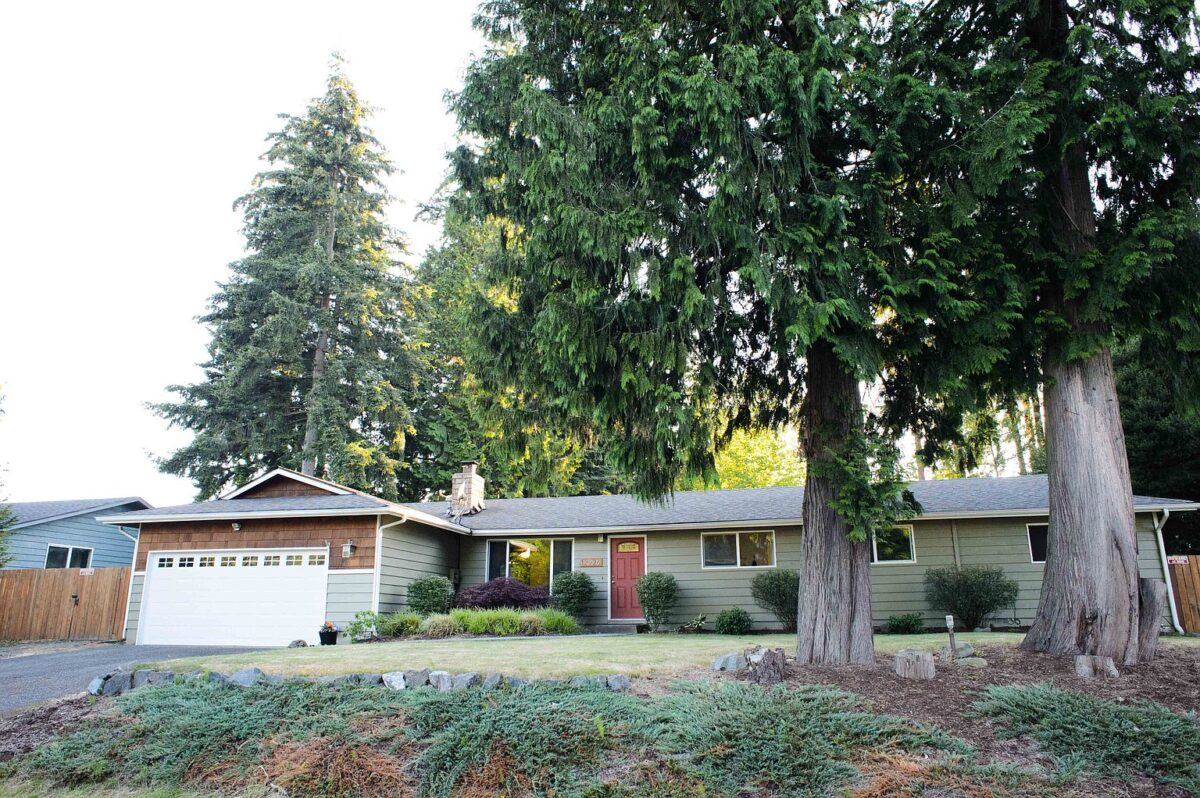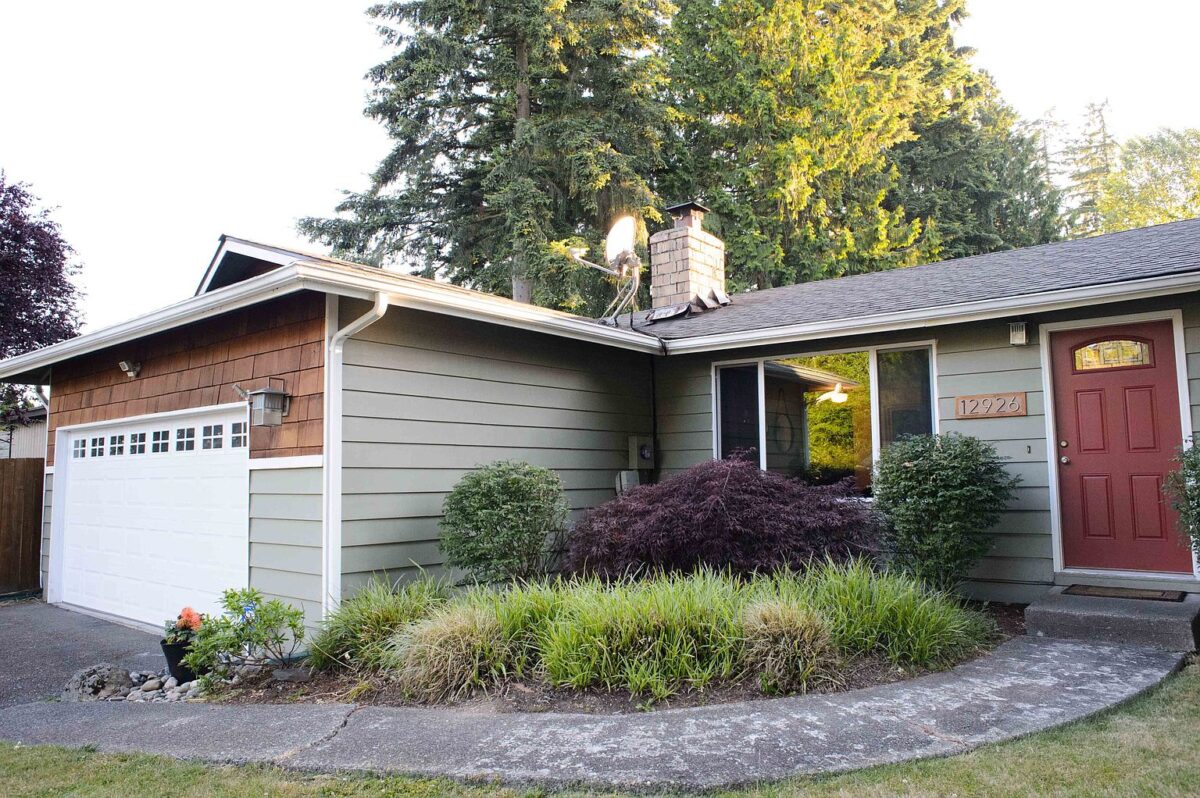 Living Room Before
The living room was originally separate from the kitchen with two entrances. We decided to take it down and reorganize the cabinets into an island. We also replaced all the floors with a lighter laminate.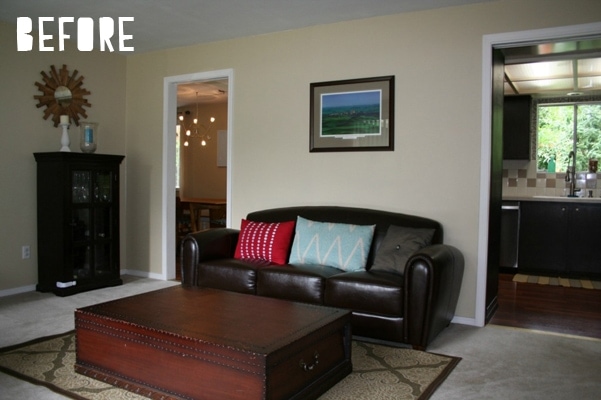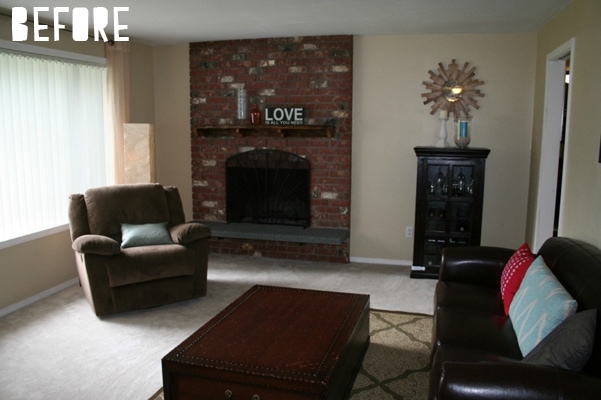 Living room After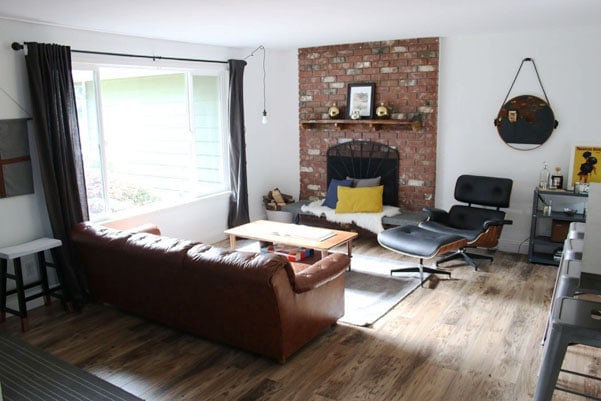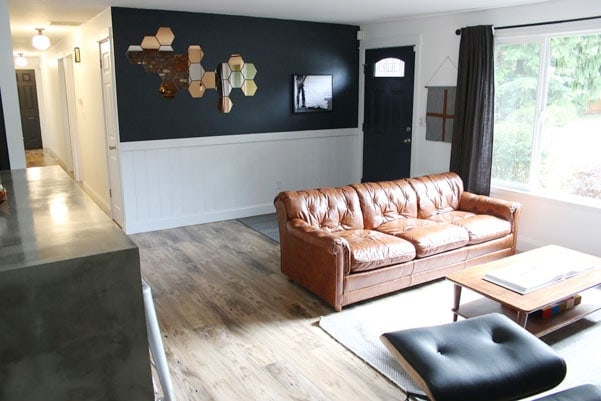 The Kitchen Before
The kitchen had a drop down ceiling with halogen lights that were scorching the inside! It was so closed off and interestingly colored. We saved money by keeping the cabinets and counters. We added a new range hood and created our own concrete waterfall island!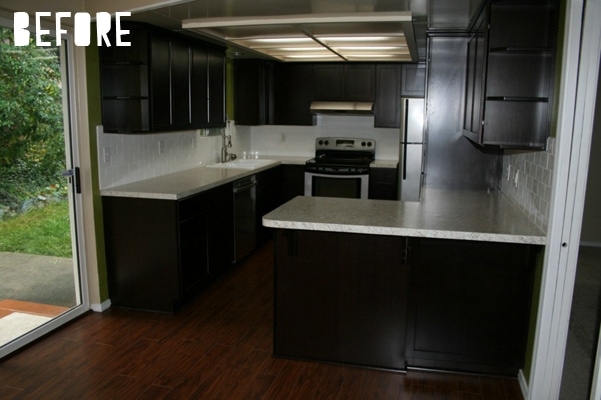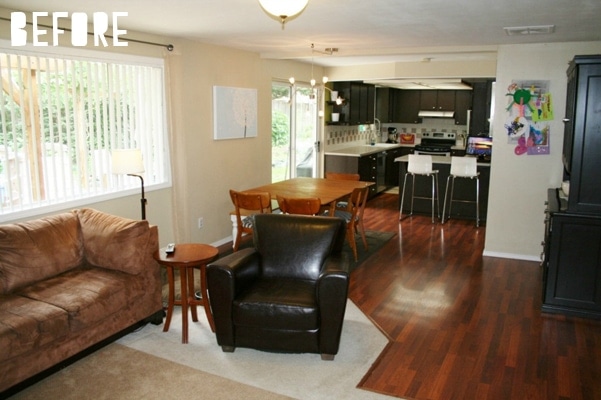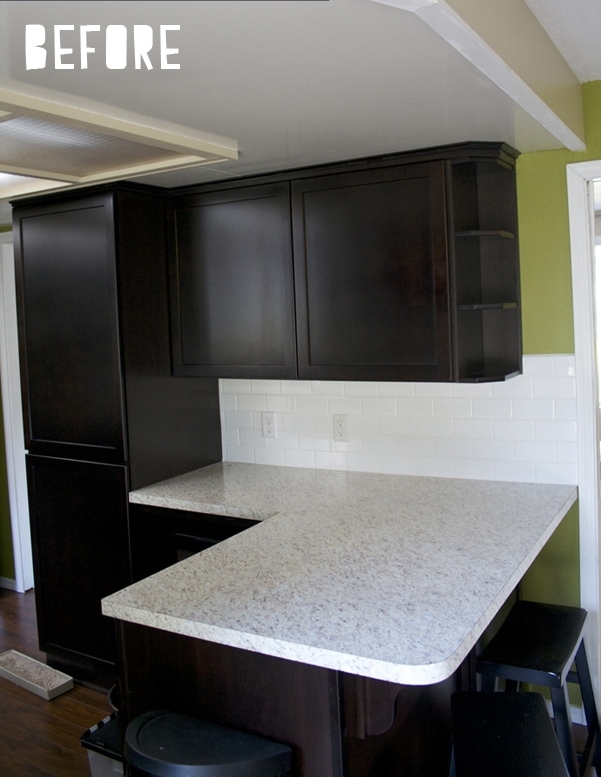 The Kitchen After
Here is the concrete waterfall island tutorial and the first heavy duty floating shelves tutorial from back then!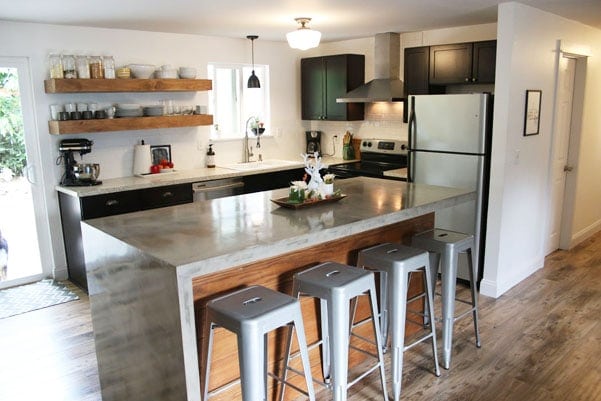 Gallon storage jars with lids $36 on Amazon
Schoolhouse Light Fixture $82 on Amazon
Industrial Pendant $65 on Amazon
Industrial Faucet $60 on Amazon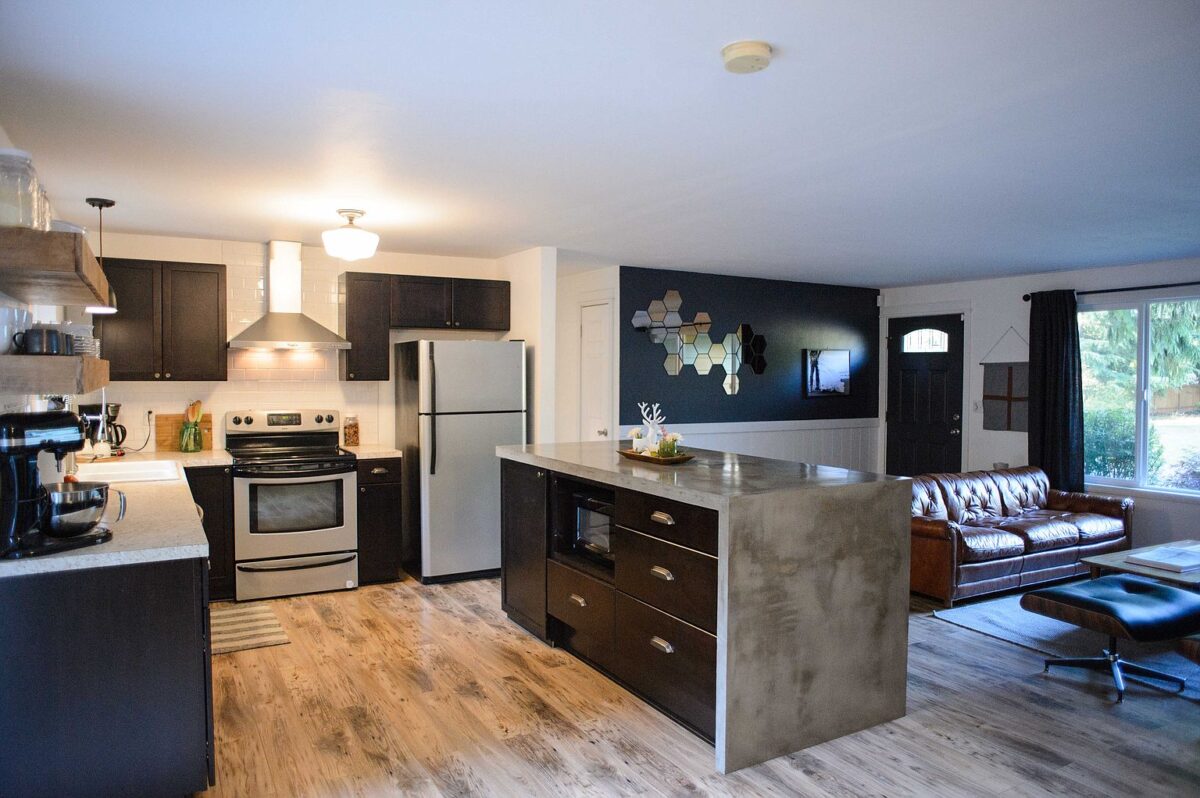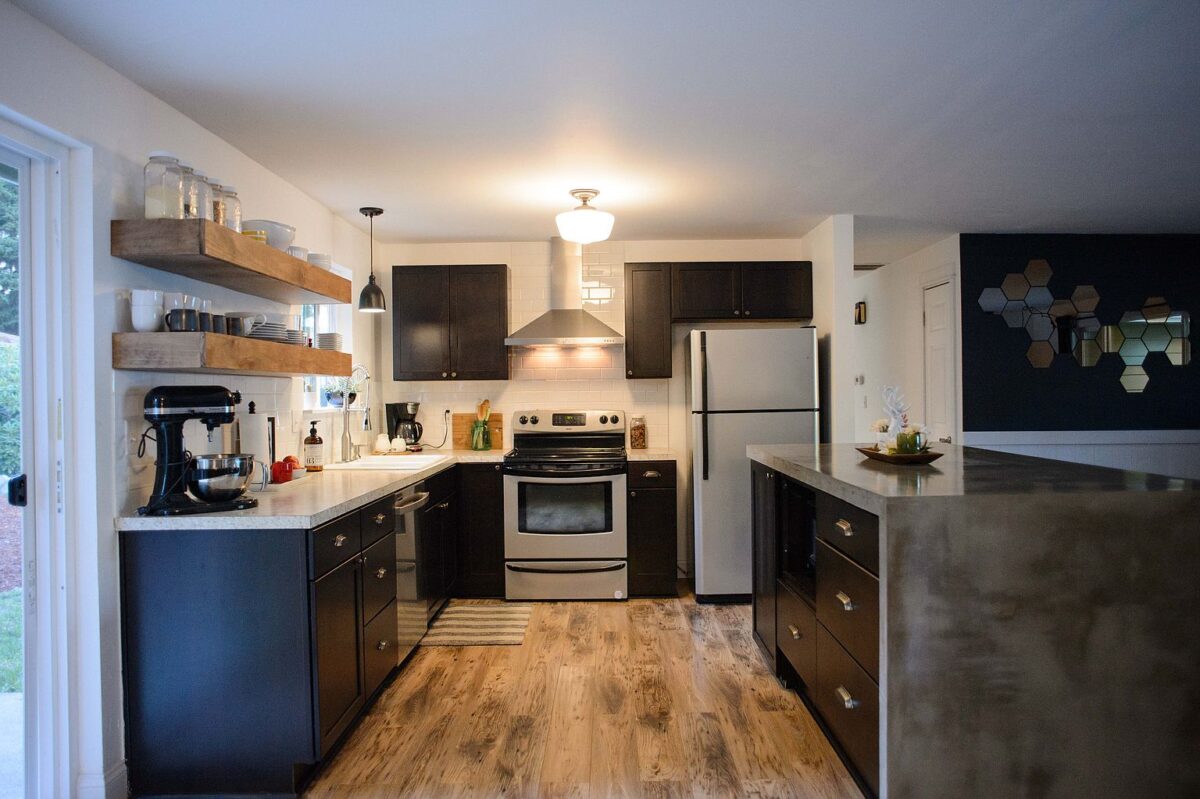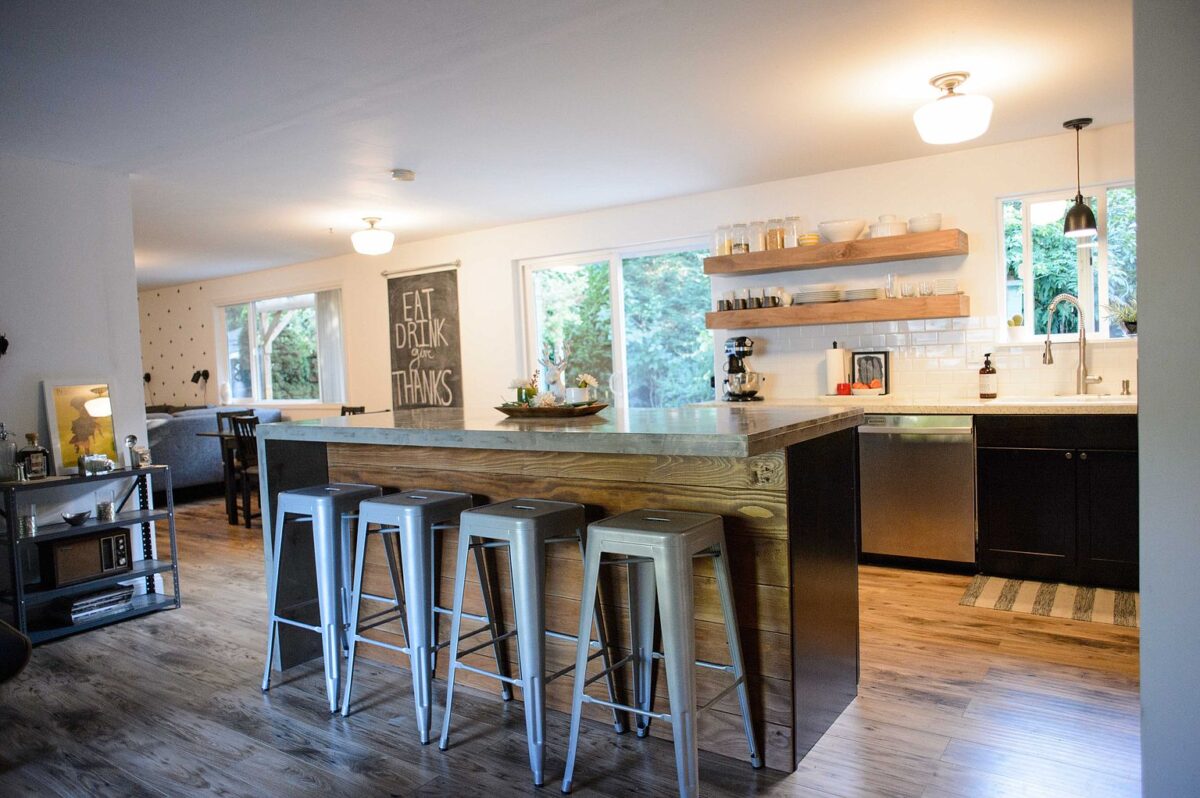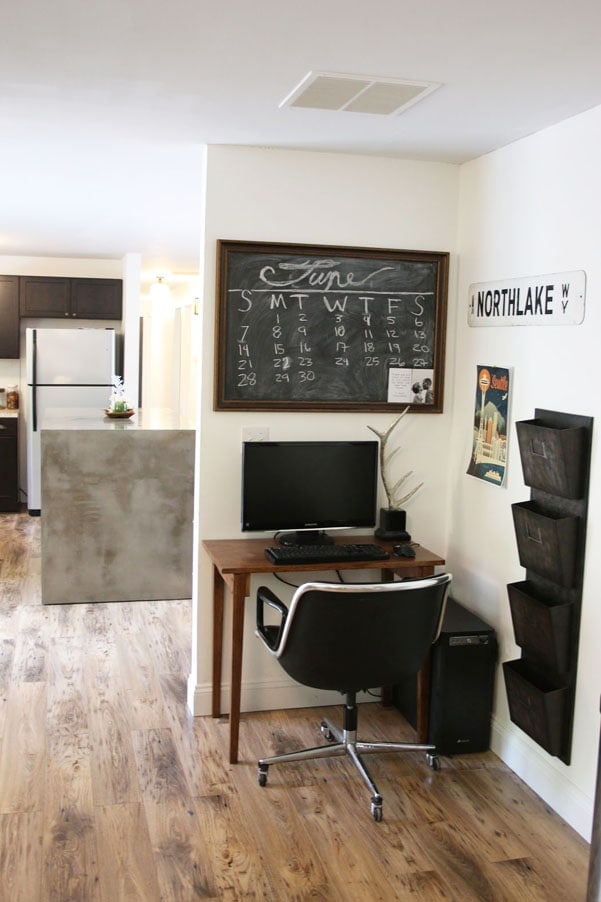 The door from the family room went into the attached garage where the washer and dryer were. I loved the Scandinavian industrial style and we accomplished it with simply with white paint, new floors, a gorgeous couch, easy decal wall, floating picture rail, and a DIY floating sideboard.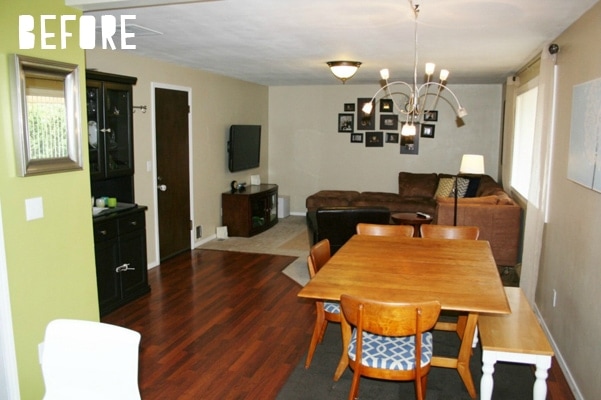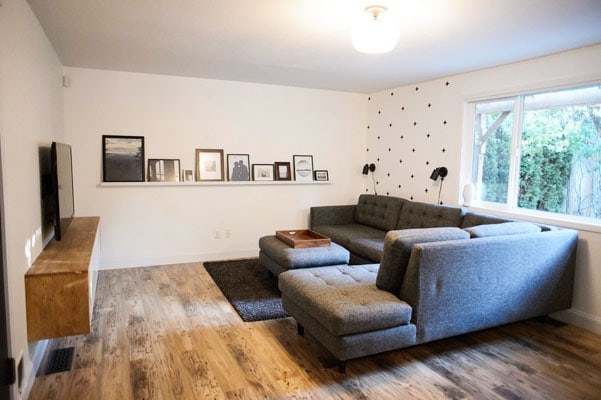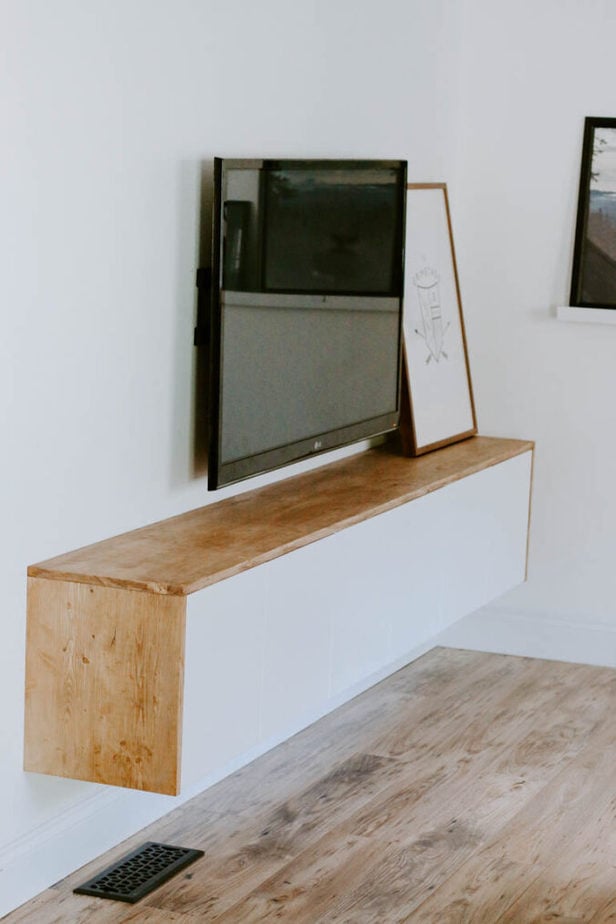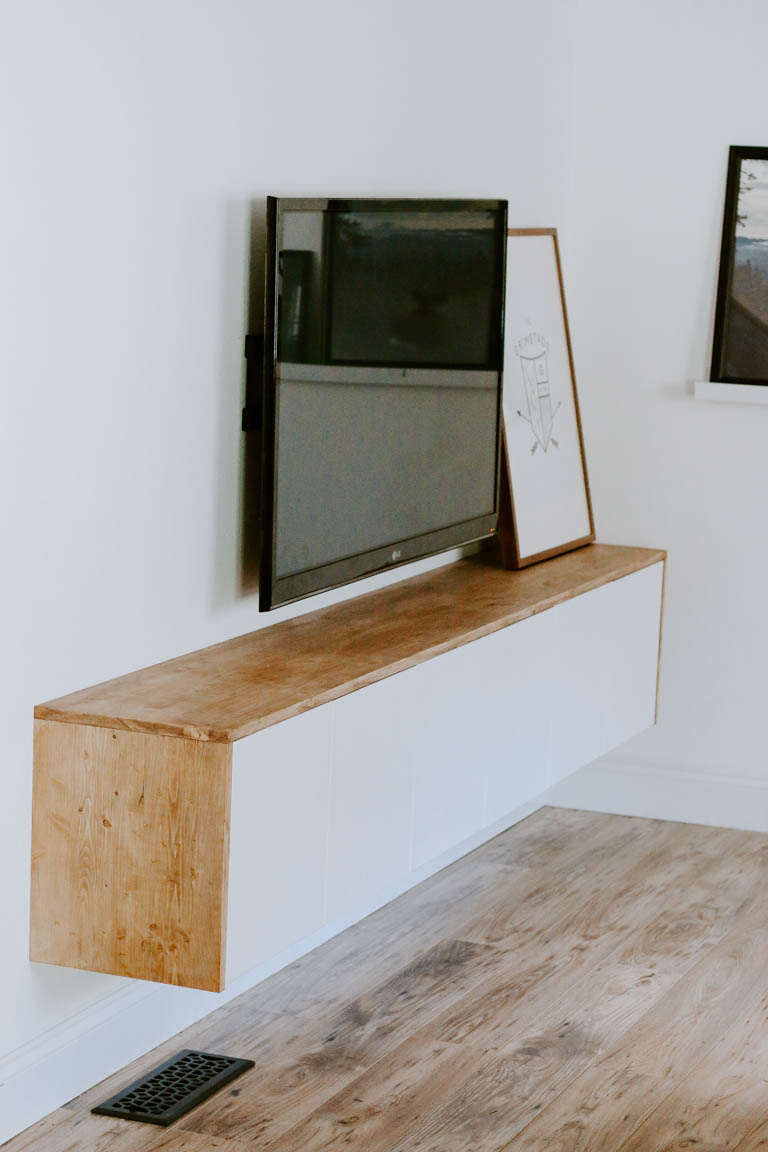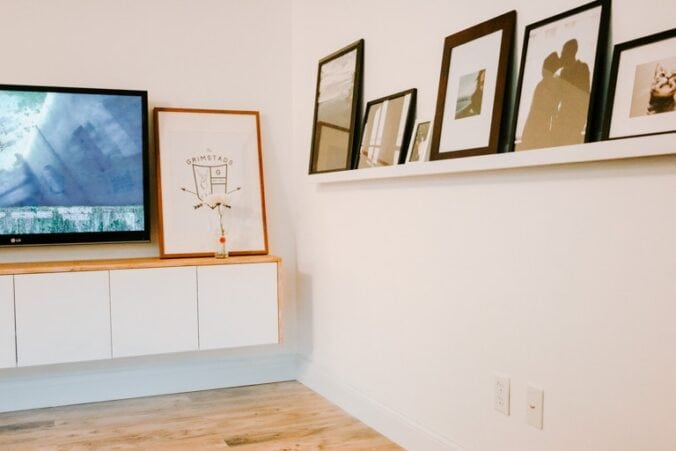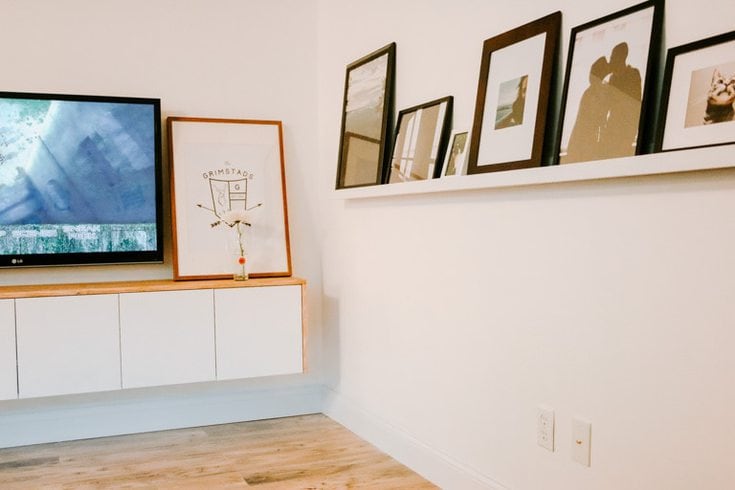 The guest bathroom was a fun makeover! We took out the glass tub door, put tile floor in, painted the cabinets, painted the shower tiles, changed the light fixture, and covered the counters with concrete! Such an inexpensive makeover for some great sweat equity!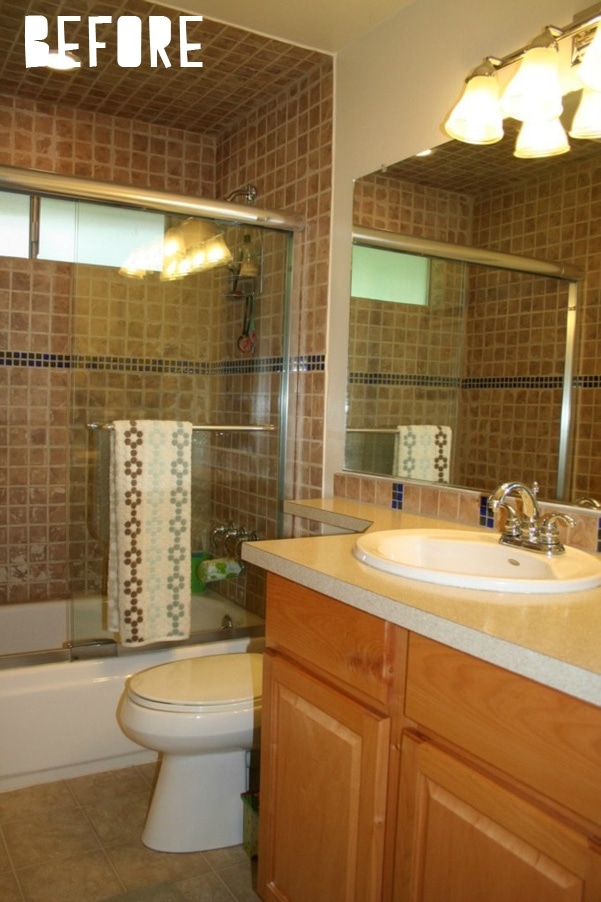 The Bathroom After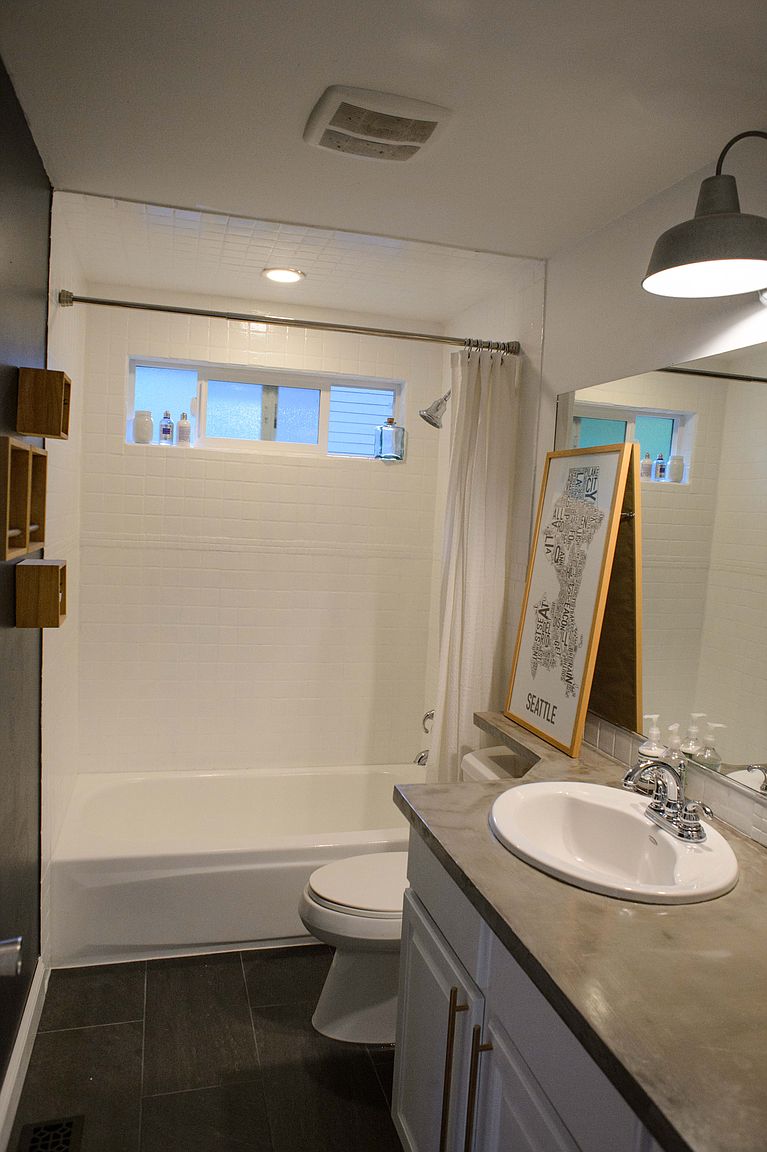 Gold Door handle $11 on Amazon
Sleeping fox drawer pull set of 4 $25 on Amazon
Blue drawer pull set of 12 $20 on Amazon
Farmhouse Light Fixture $38 on Amazon
Seattle Neighborhood Poster $24 on Amazon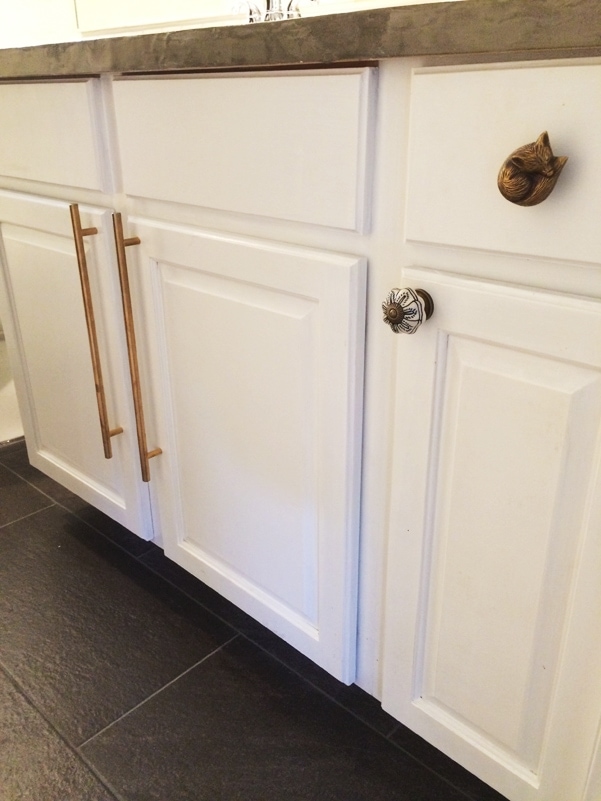 Your bedrooms might not get a lot of visibility by guests, but a a hallway stands out! We made some simple changes in paint, floor, lights and trim for a completely different look!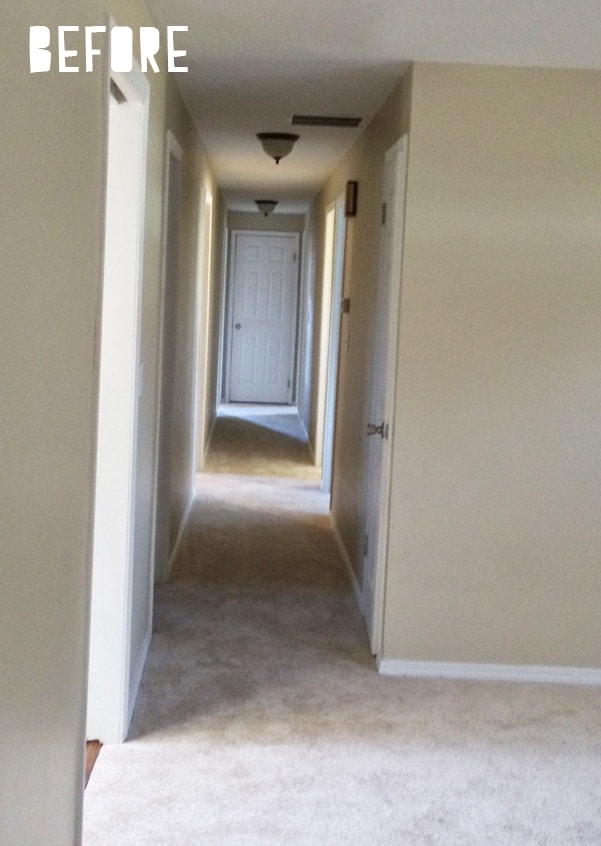 The Hallway After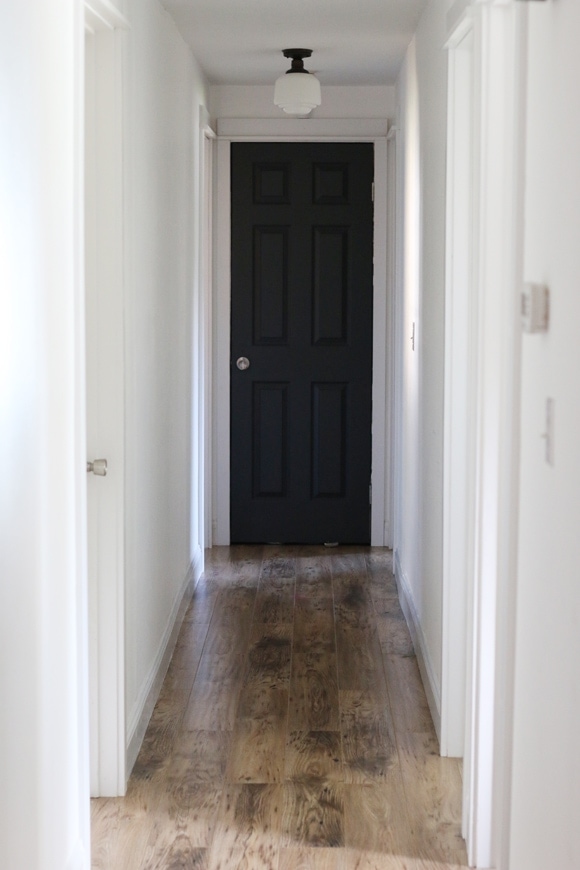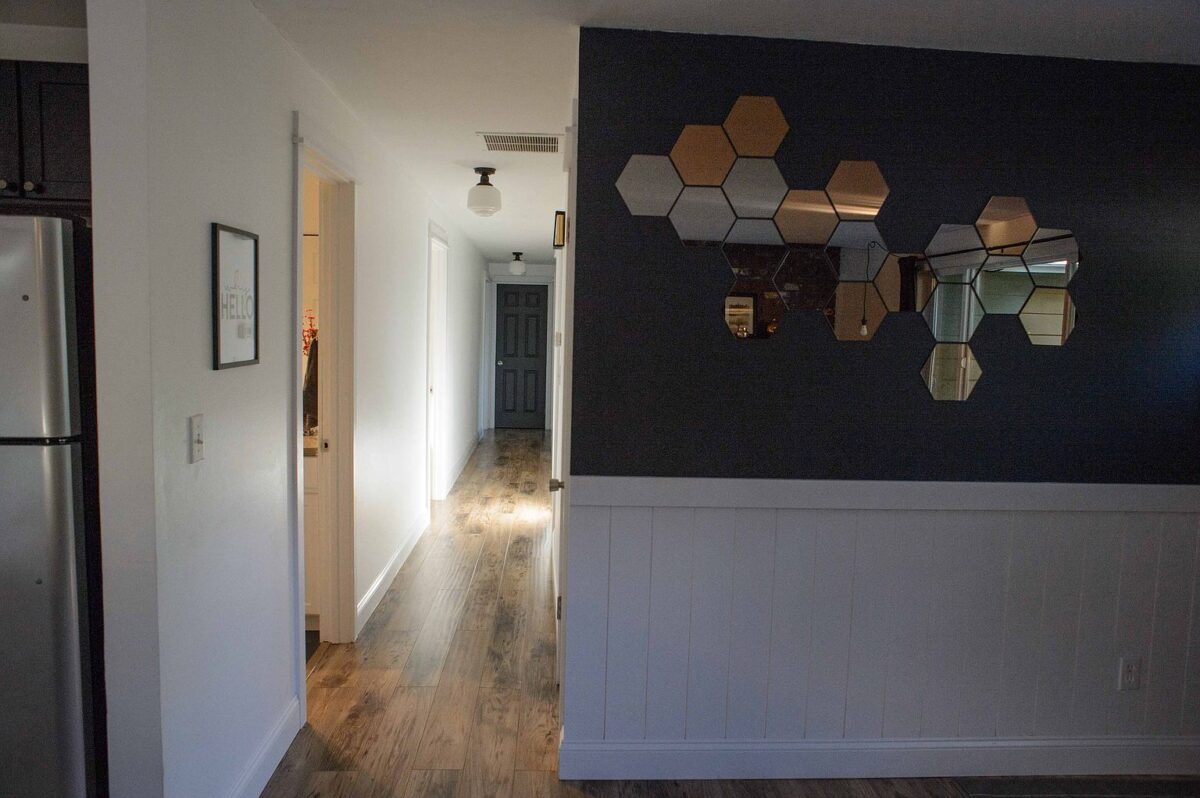 There's a makeover challenge called The One Room Challenge (ORC) held 2-3 times a year where designers big and small completely redo a space in 8 weeks. I've done two ORC's. One in this Modern Office Makeover and one in my modern main bath makeover in the Builder house!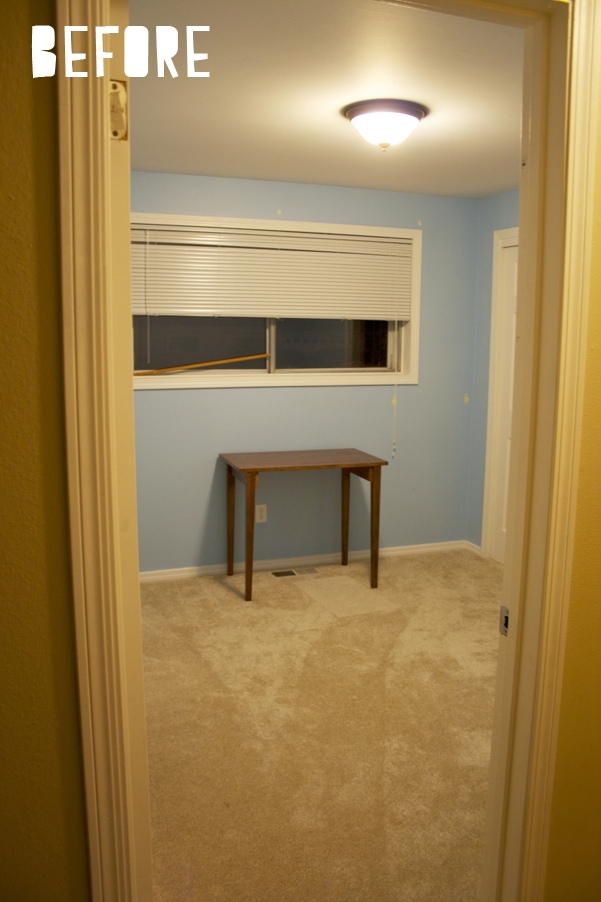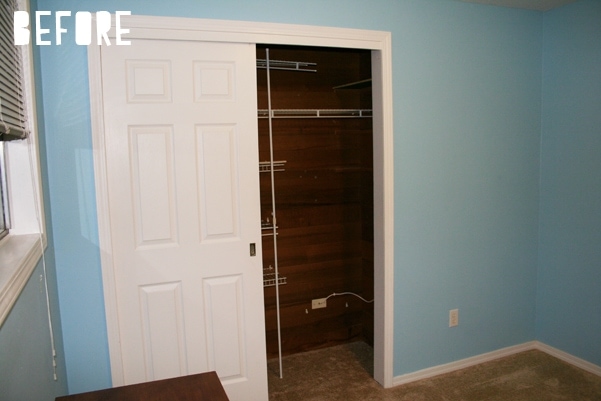 The Office After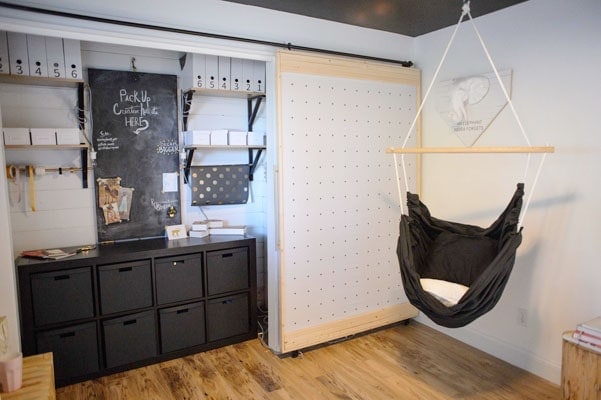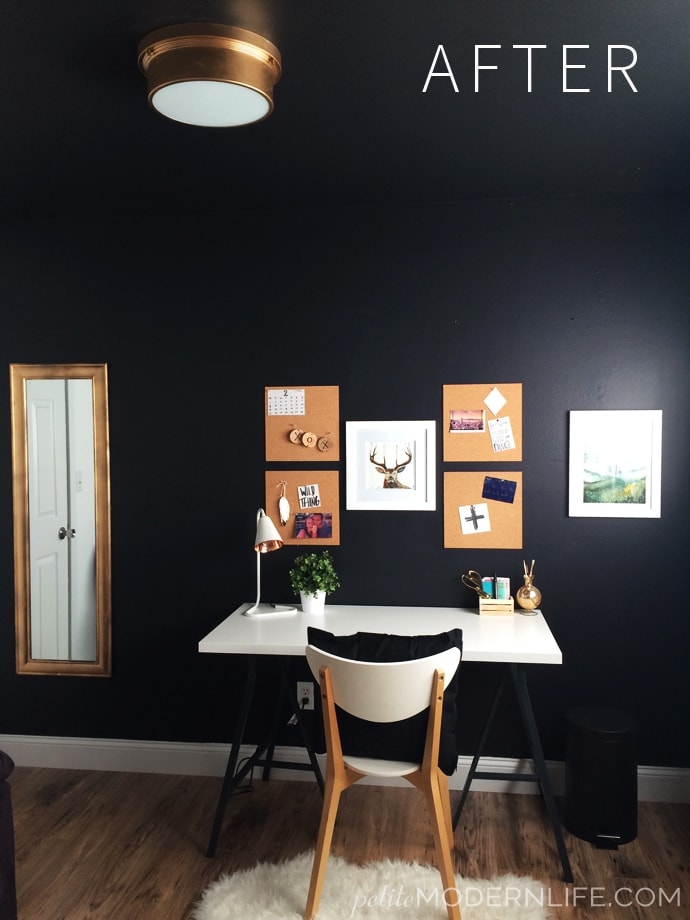 Main Bedroom before
The main bedroom was in dyer need of a remodel, but it wasn't a project we felt would add the sweat equity we were willing to put into it. So it got a little paint refresh.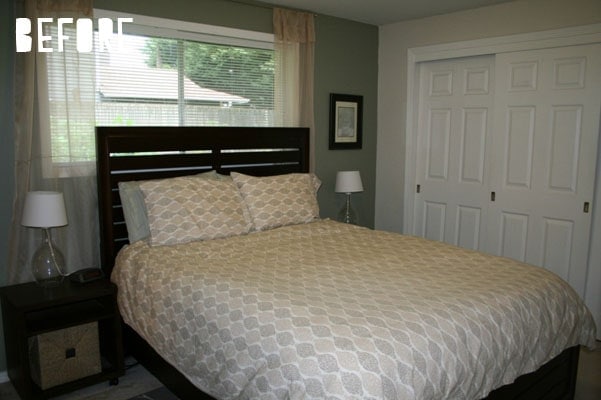 Main bedroom after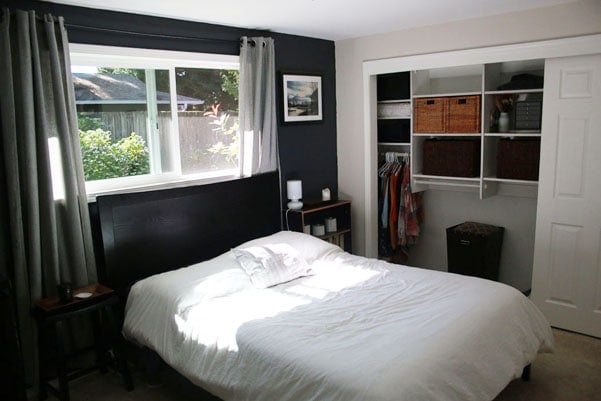 We only lived in this house for 18 months before we sold it in 2015 for profit and a better location. It was the house that taught us the DIY ropes and gave us joy in making homes our own. We still drive by it when we're in that part of the state to give it a little wave.
What memories did you make in your first house? Any DIY mistakes?! Do tell. :)
xoxo Karisa