Last week I opened up my Touring Tuscany series with how to travel with kids! This week I'm sharing how choosing the right Tuscan Airbnb will shape your trip and inspire you!
There is no shortage of beautiful Tuscan Airbnb's. Narrowing it down will be the hardest part, but here are some tips to help you choose the right one for you and your family!
See how these Italian Tuscan Airbnb's are inspiring my favorite European Farmhouse Instagram account follows!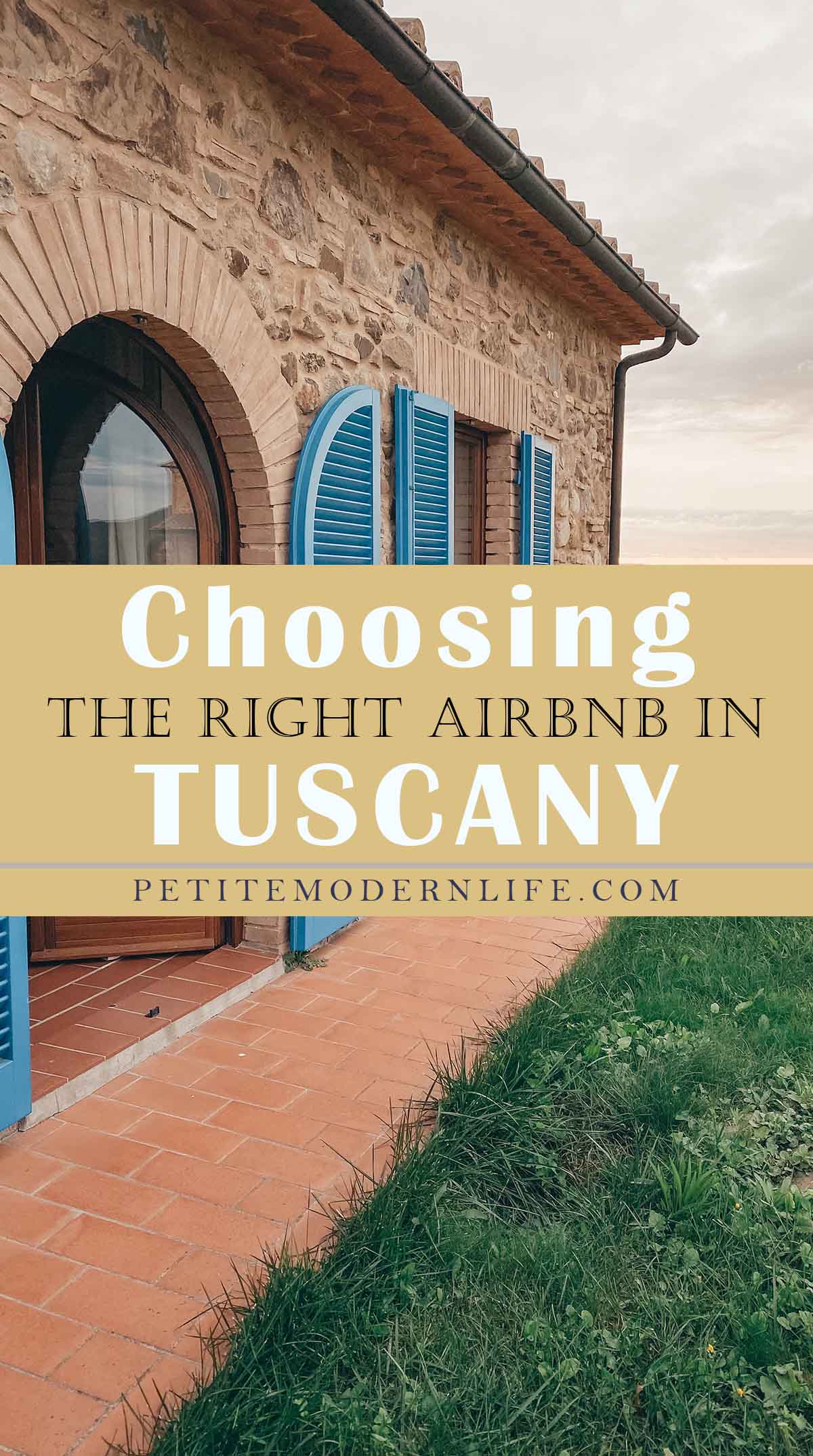 Question: Will your itinerary determine your Airbnb location or will your airbnb determine your itinerary?
The interior design and home lovers out there are nodding their heads at me! One of the first things I do when vacation dreaming is look at where I can stay and what type of experience it will provide!
For your Tuscany trip with kids I suggest you plan your itinerary around 1-2 stays. By choosing two you can create a good home base for the kids to relax in and more easily see the sites in east and west Tuscany! We only stayed in one, but wish we had chosen two!
Choosing the right stay on airbnb
Sign into Airbnb (never used Airbnb? Receive up to 54 Euros off your next stay with my code!). Create a new list to save to under the title of your trip!
2. Set up your parameters. Dates, guests, type of home, price range, amount of beds and rooms, and lastly filter the amenities you want for your trip. Start with strict filters of what you really hope for and take away some that aren't as important if you need more results.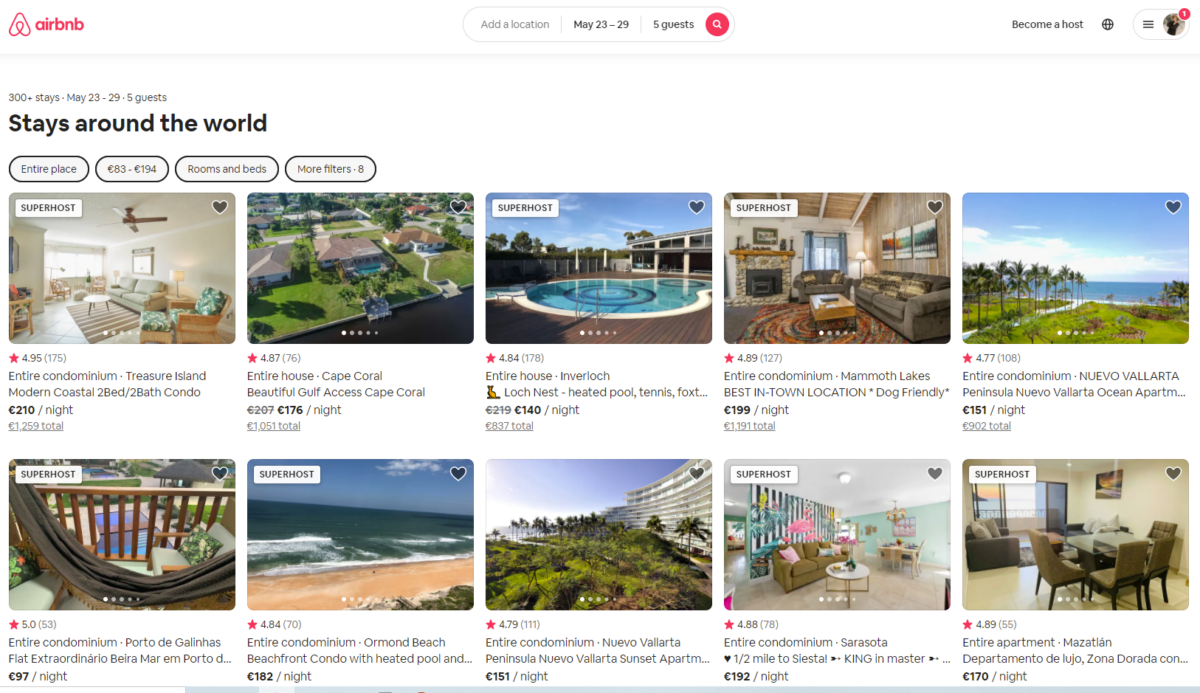 **Choosing the right tuscan Airbnb "Property type" in italy**
There are few types of stays in Tuscany that will change your experience. What vacation style do you want?! Forming this idea will help you in choosing the right Tuscan Airbnb!
Do you want to stay inside the walls of an Italian city? Then you'll be looking for an "Apartment, Hotel, Boutique Hotel, Townhouse, and maybe a villa.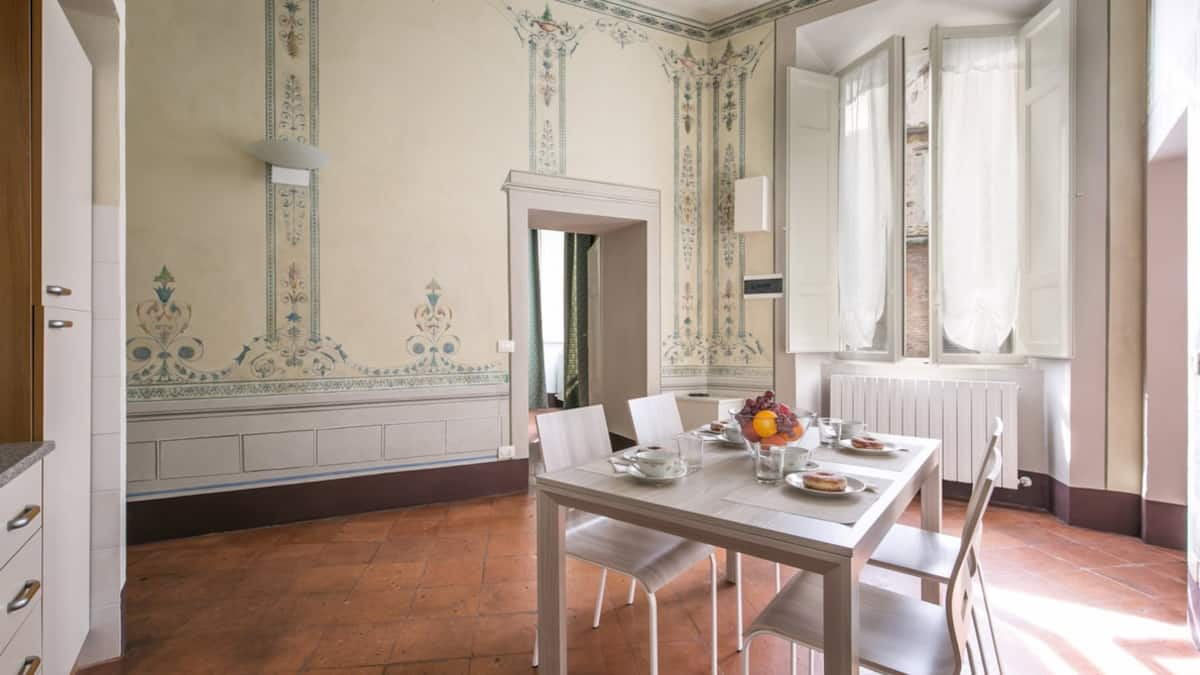 Do you want to be out in countryside with sweeping landscapes? Then you'll be looking for a "villa, house, or cottage."
Here are some other fun "Unique Stay" filters that Airbnb has for Tuscany!
Barn
Camper/RV
Campsite
Castle
Cave
Dammuso (Italy)
Dome house
Earth house
Farm stay
Houseboat
Hut
Trullo (Italy)
Normal villa/apartment vs. Agriturismo stay in Tuscany
A very cool opportunity you have in Tuscany is to stay at an Agritourismo villa or apartment. By the way, sometimes these grandeurs villas and farms are split into multiple apartments with private entrances. You can tell better by looking at the photos or google mapping the location and seeing the reviews and more photos.
Staying in a remote Tuscan villa
We stayed in a remote Tuscan villa that was 15 minutes drive from the town Volterra. It was on top of a hill with 2 other villas that were rented for vacation. The villa was very minimal in terms of amenities. No soap, hand/dish towels, hair dryer, kitchen food prep basics, or extra sheets/towels. You also needed a sturdy car to handle the rough road up there!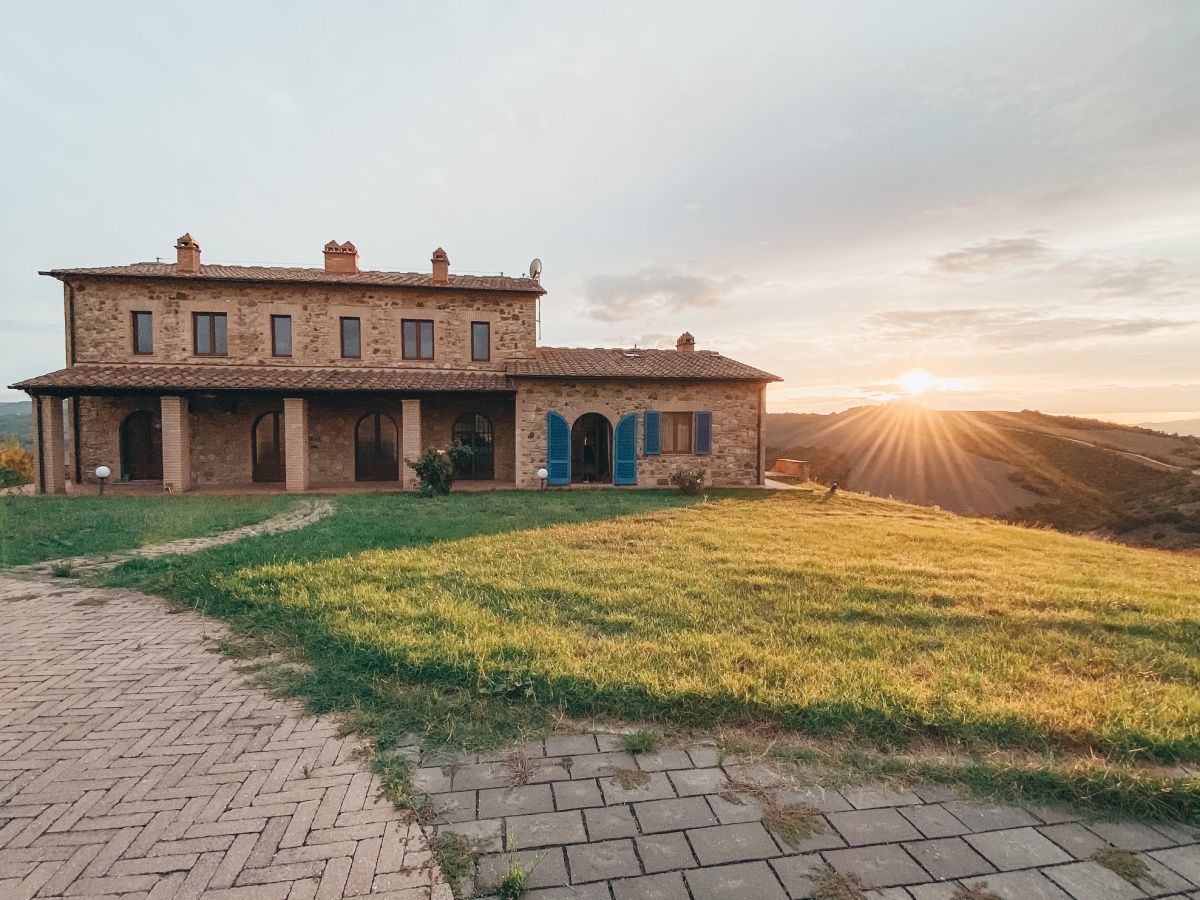 After a little research I learned that many Italian villa rentals can be like this! Not only that, but they're often affected by storms that can knock out WIFI cables (that you'll see hanging jankily below power lines down the roads! 😂) We also had our entire water go out for a night and a morning while the caretake was out of town!😲
So if you're thinking remote, be prepared and ask questions before your arrival! For this reason you might even want to look at other villa booking sites or direct booking sites that have a well spoken and knowledgeable representative.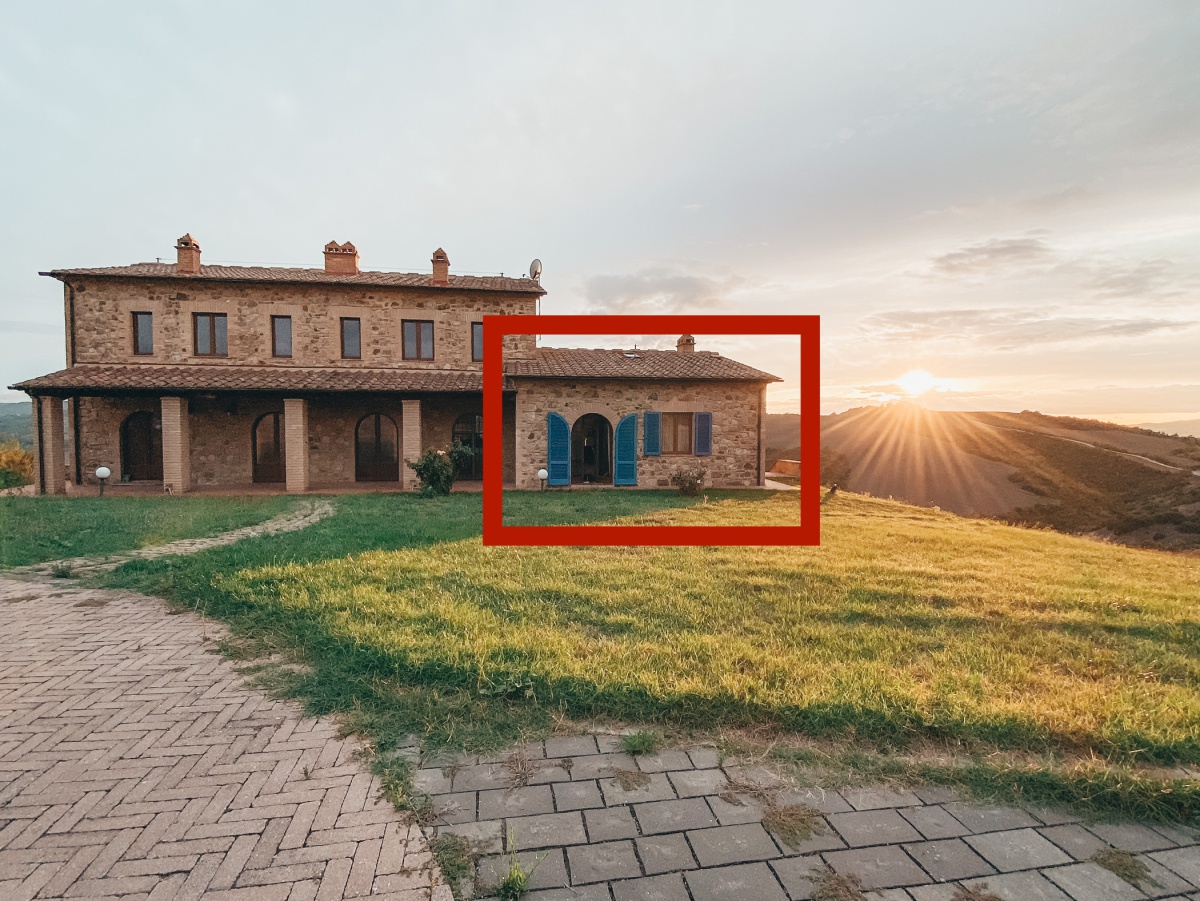 Staying at an Agriturismo Villa in Tuscany, Italy.
Another type of Tuscan countryside stay is an Agriturismo, or Bed and Breakfast, stay. Here your villa or apartment is a part of a family farm and you get to have more interaction with your Italian hosts and usually enjoy some fresh bounty from their homestead. From wine, to cheese, to olives, or meat, this can be a wonderful experience. I wish we had done it!
Try googling "Agriturismo stay in [town/region] Italy." You might find a google listing or a website that shares a list like Farmstay Planet does here. Bed and breakfast might yield different or similar results! Like this Agrihotel of Agrihotel Il Palagetto outside San Gimignano, a winery toured and tasted at! What a fun experience this would be!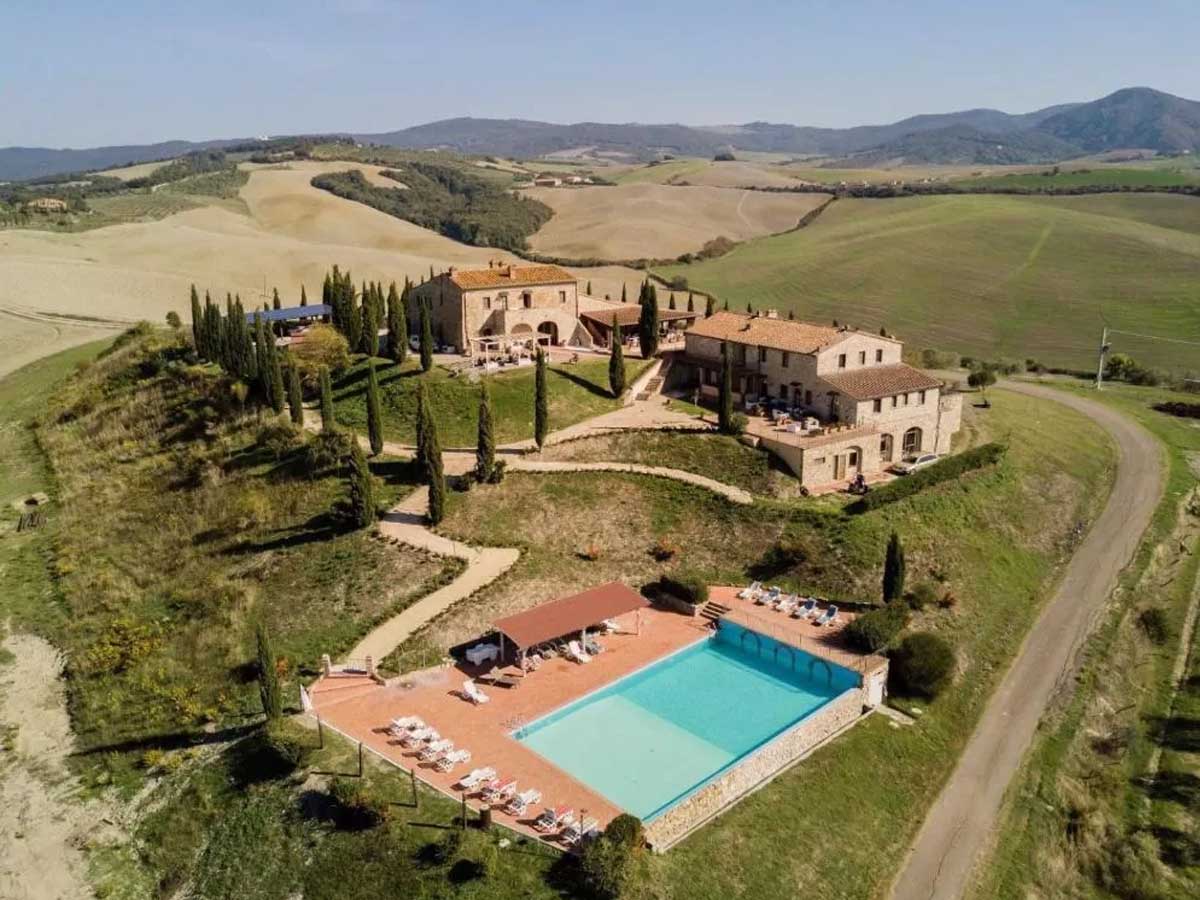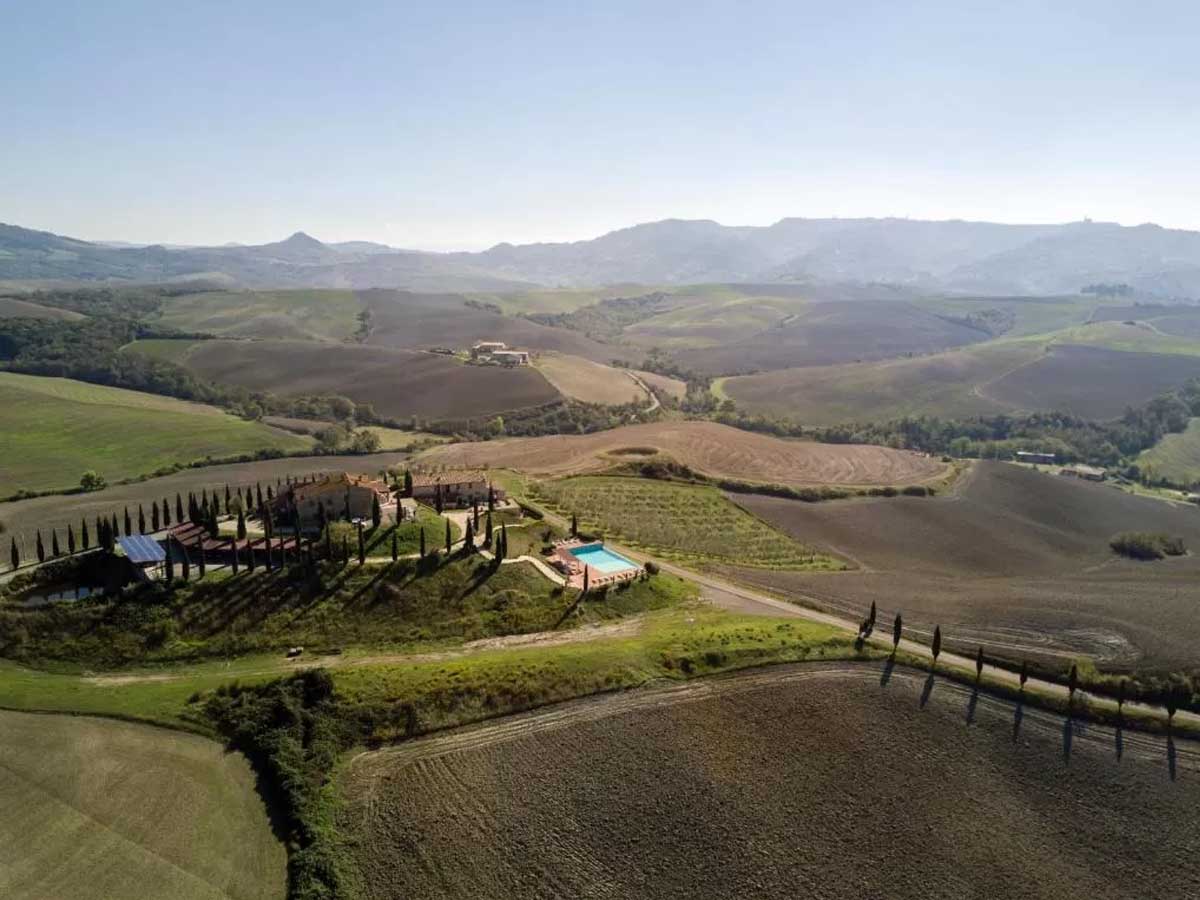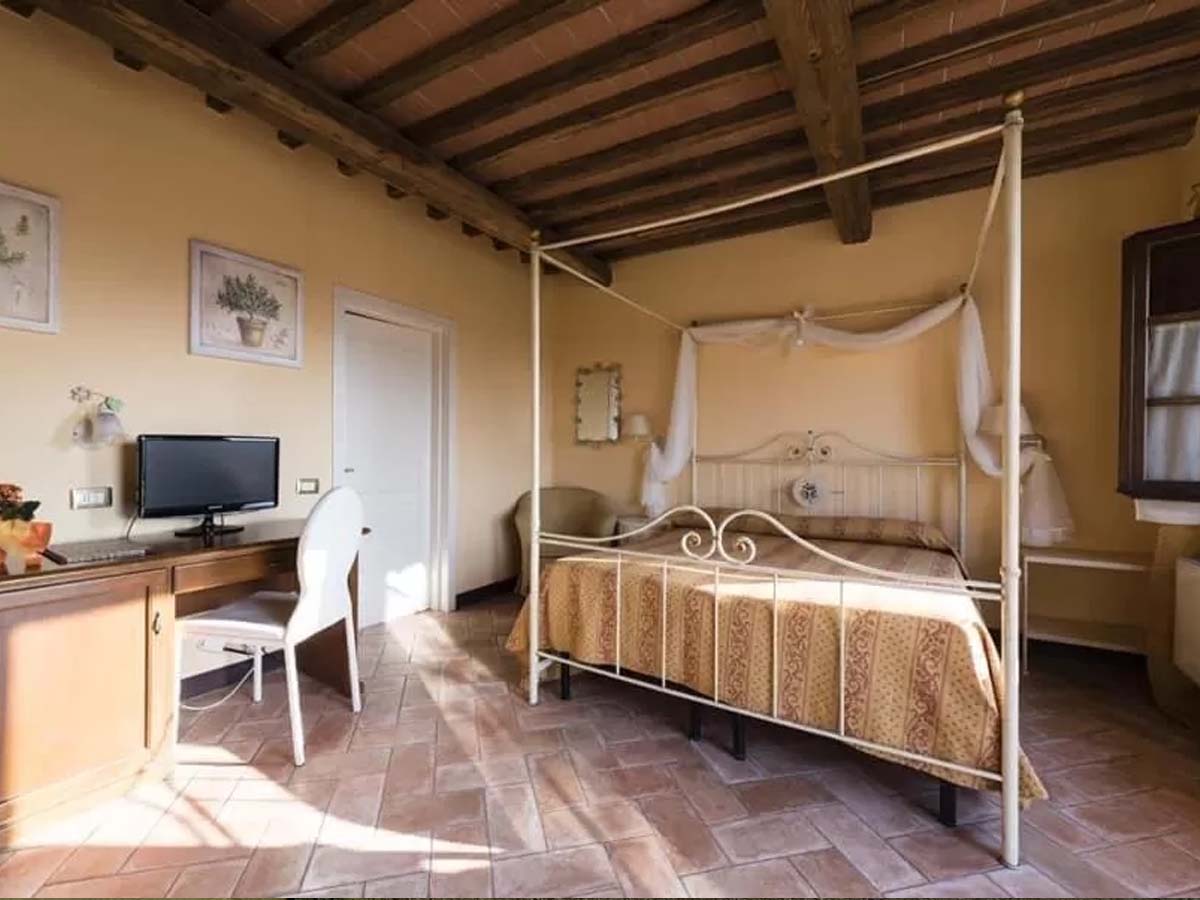 OUr remote tuscan villa airbnb
Despite wishing we had a few extra amenities. This airbnb was a very relaxing and refreshing stay. You couldn't hear anything but the wind and a few hunters shooting hares in the countryside. We watched rainstorms move across the landscape and the sun rise and fall. It was soul giving.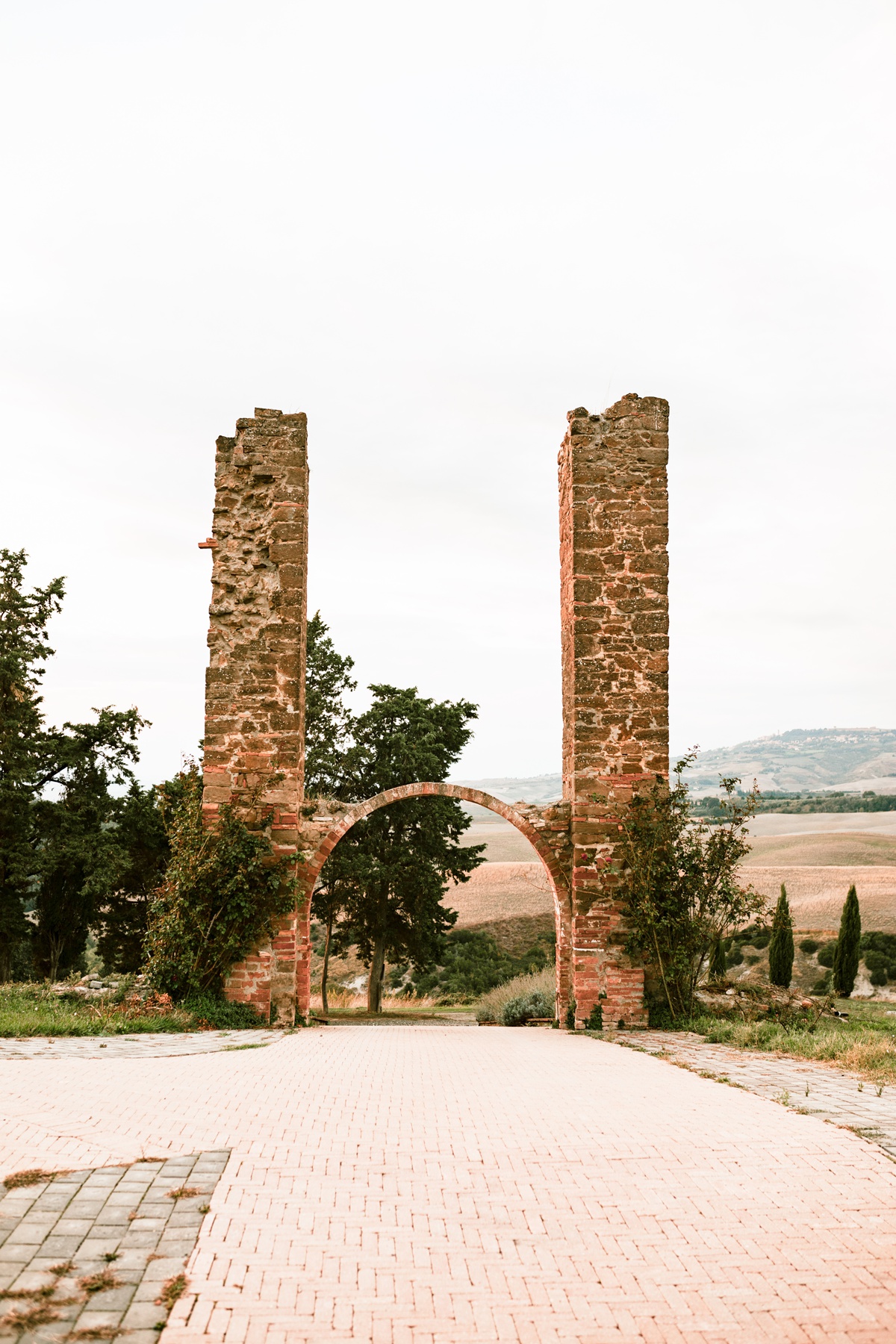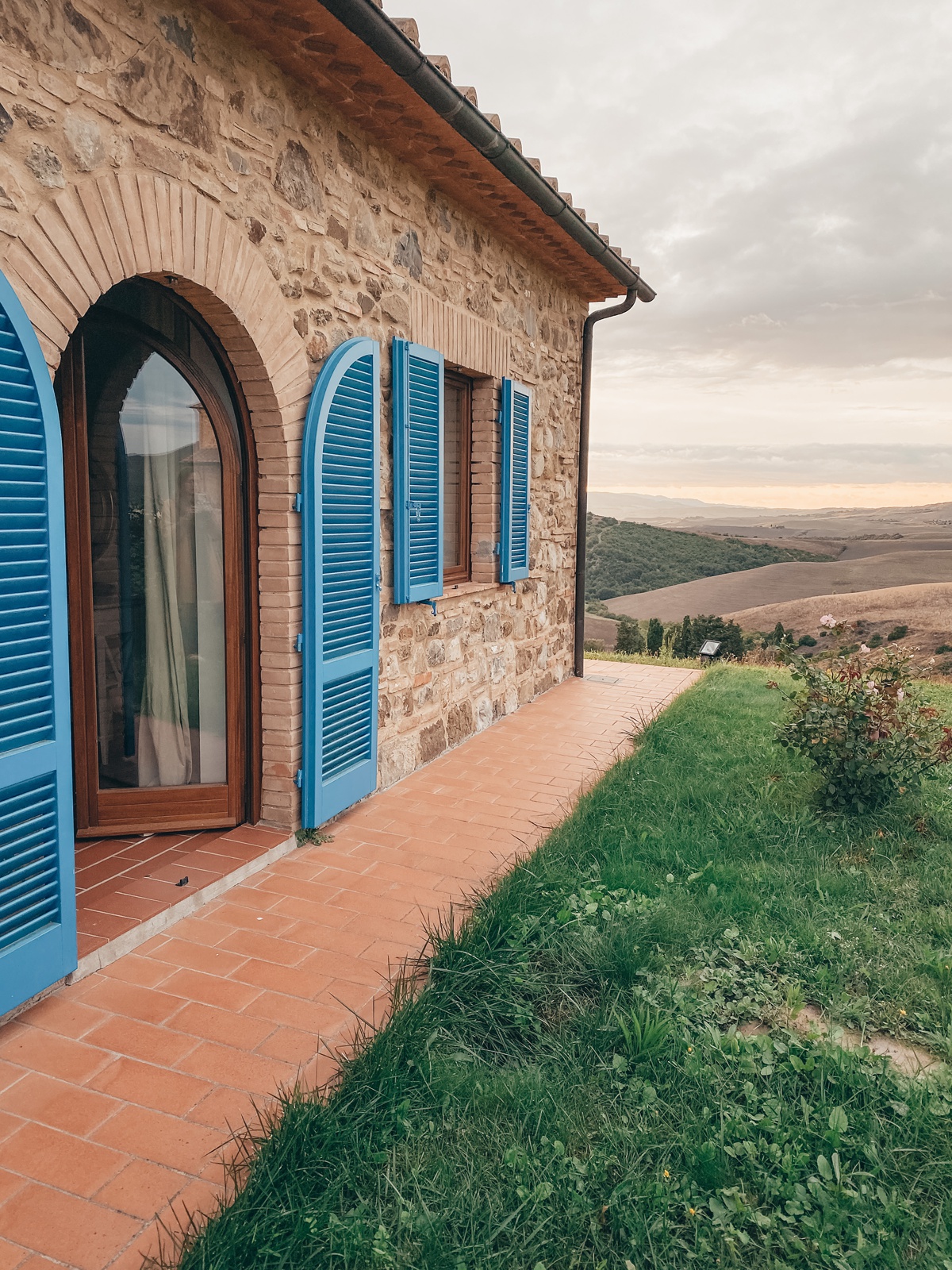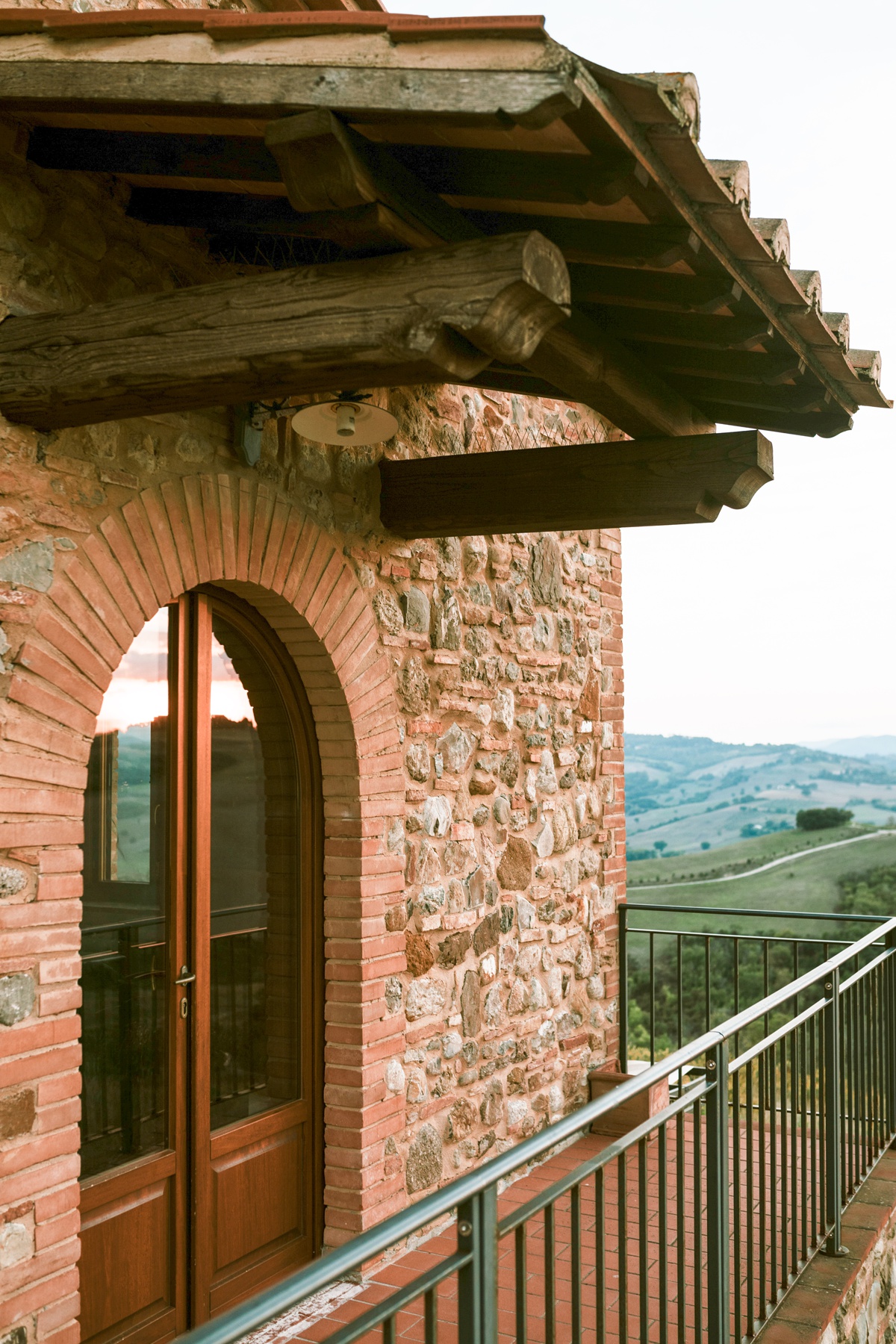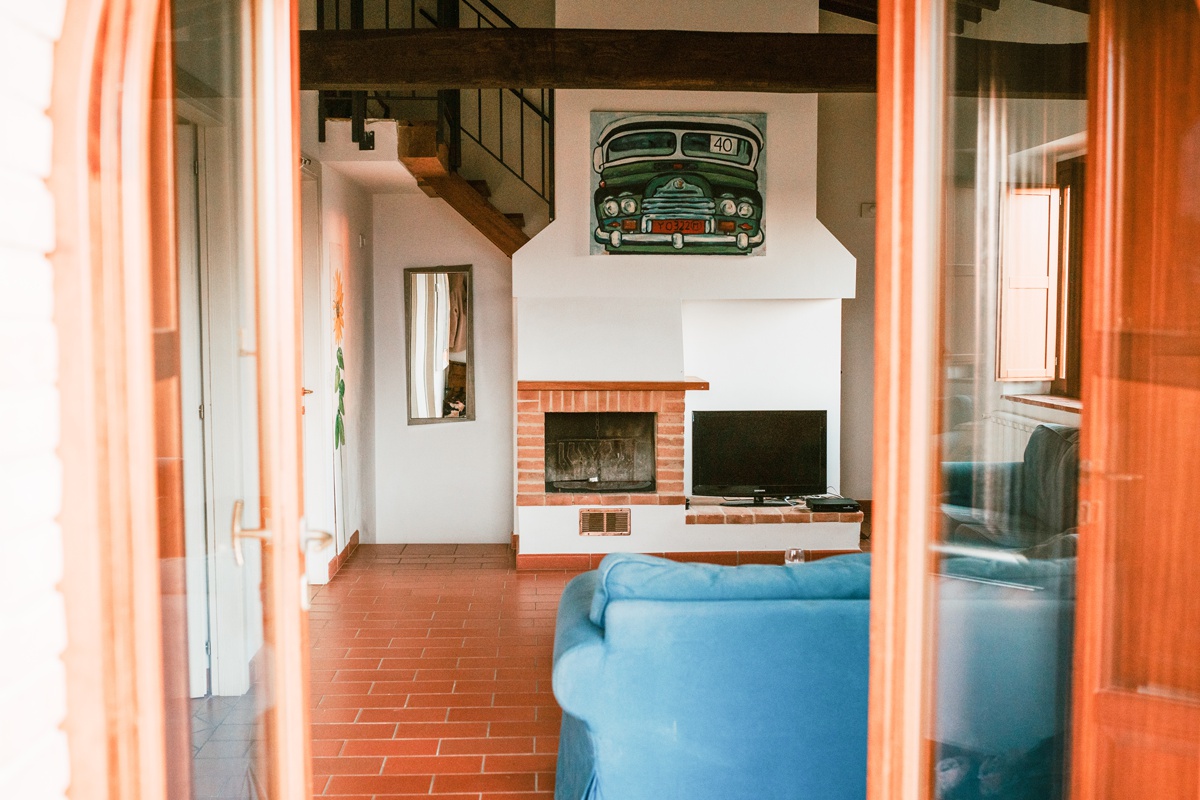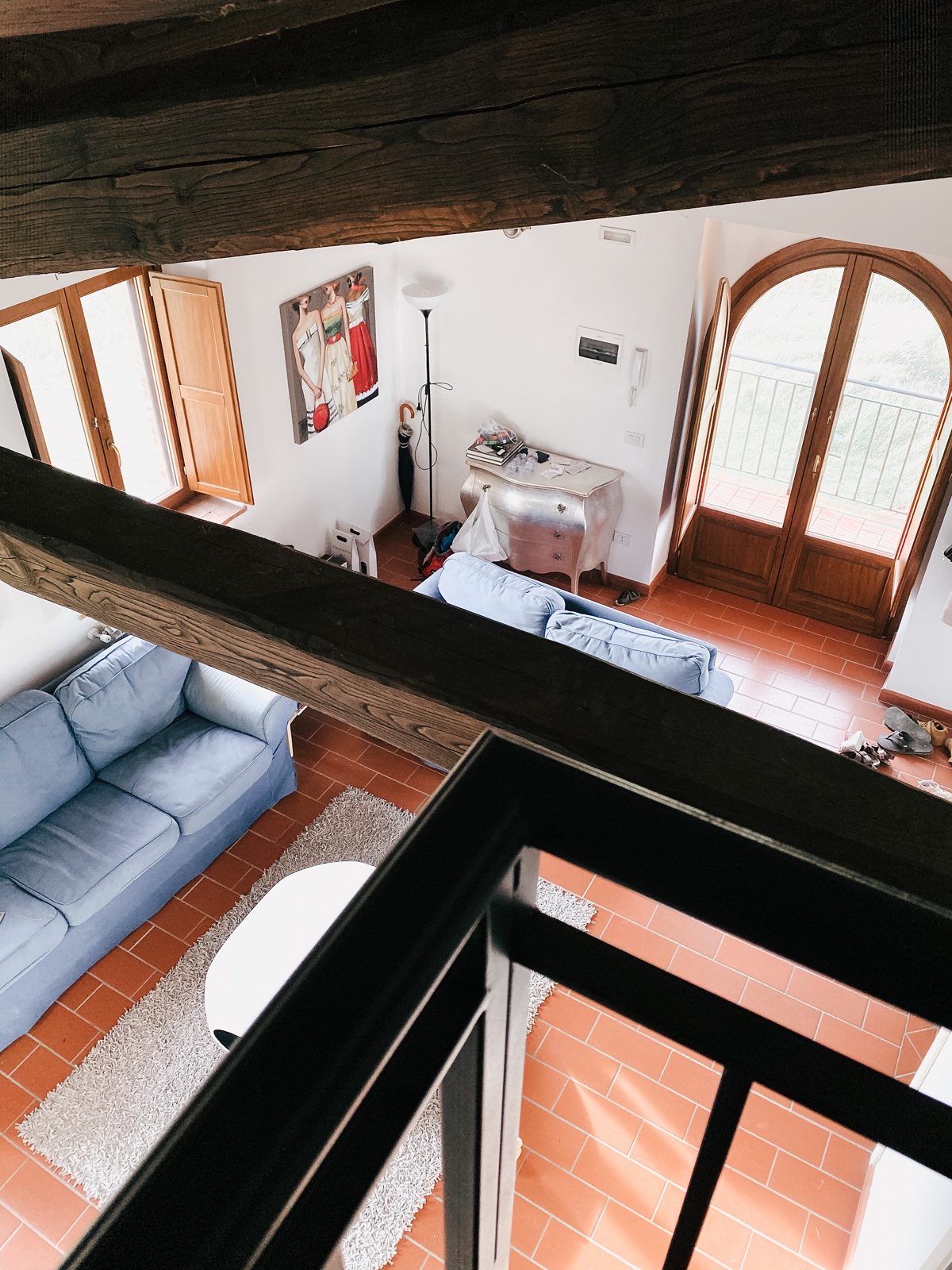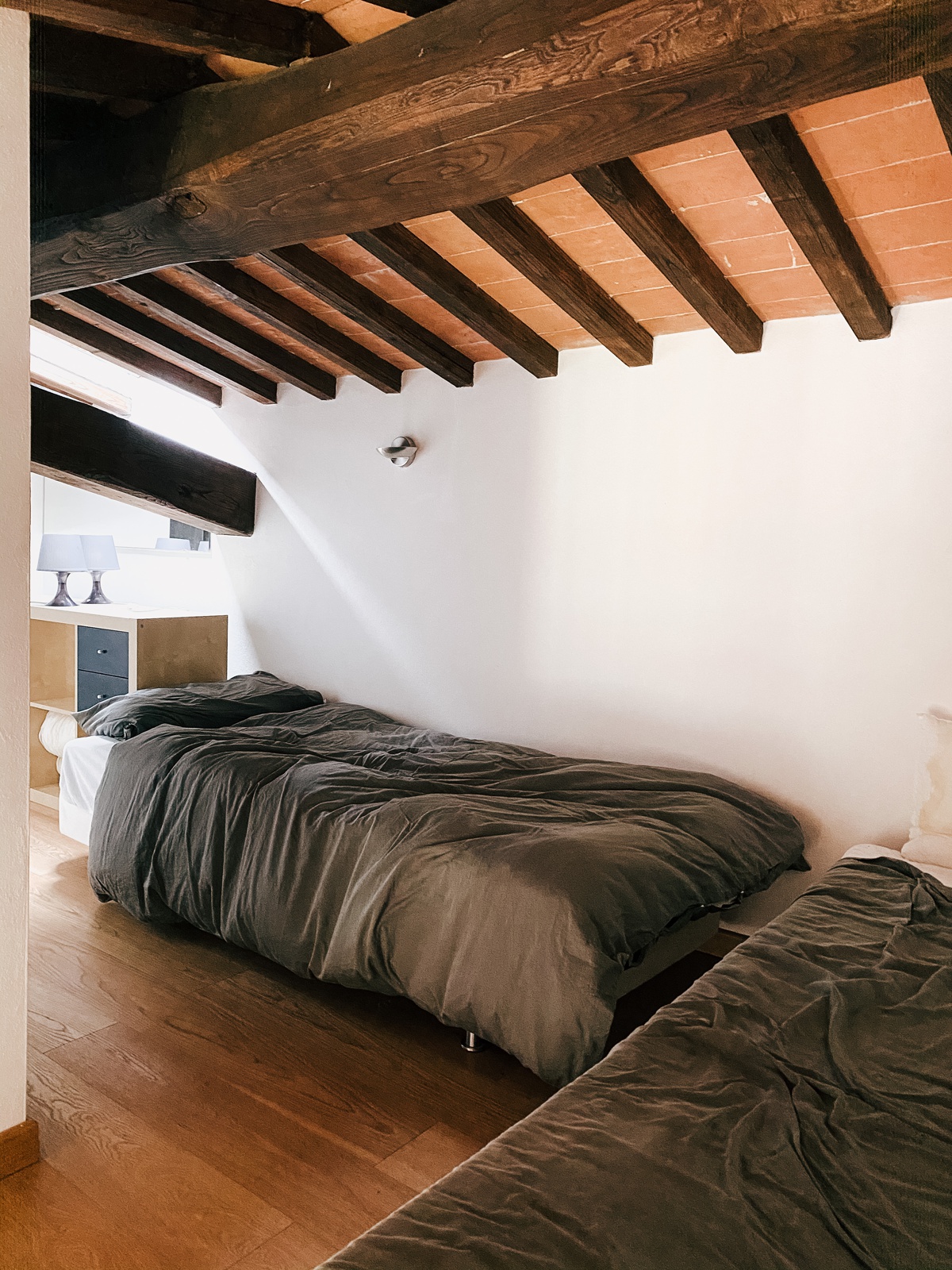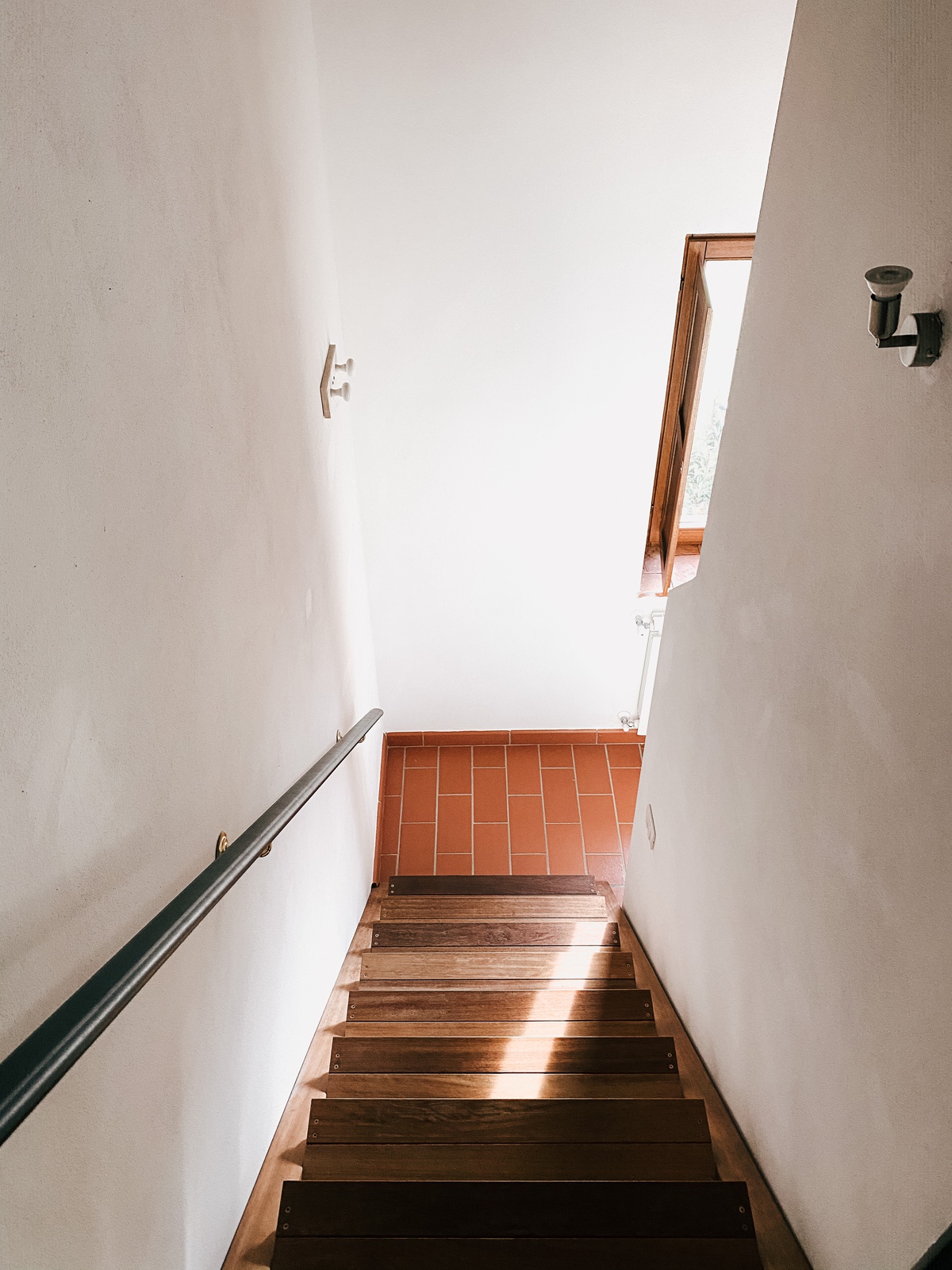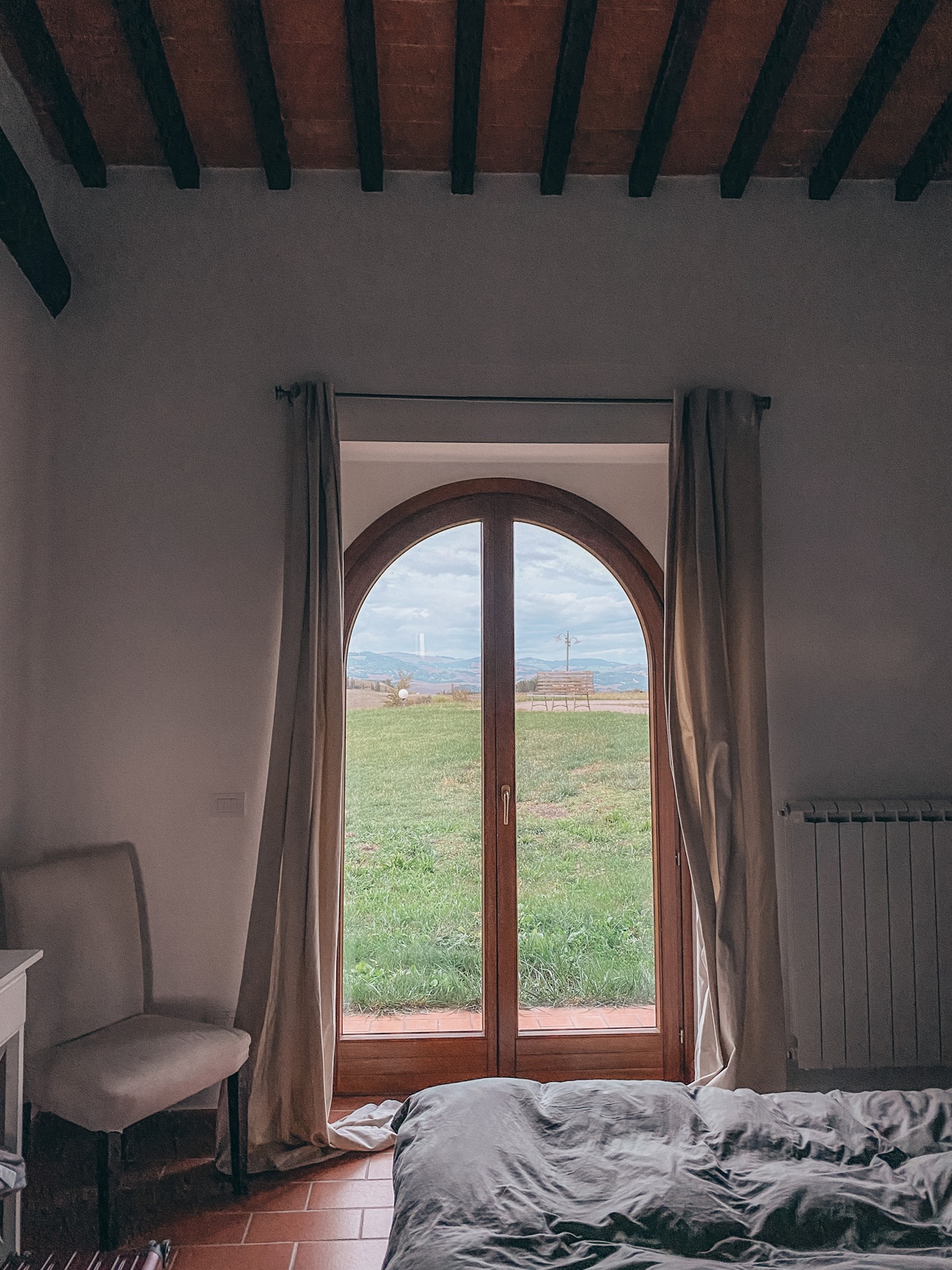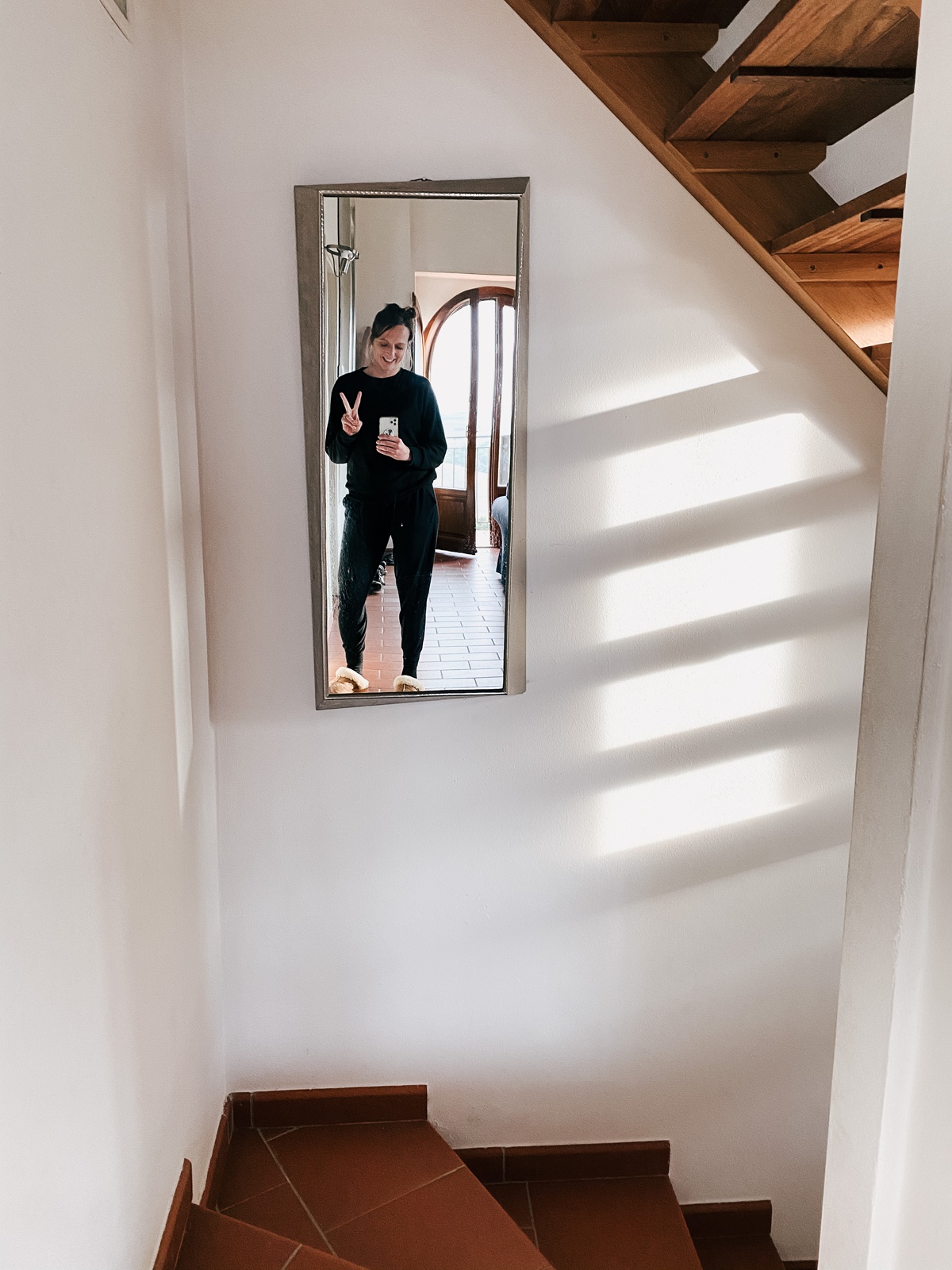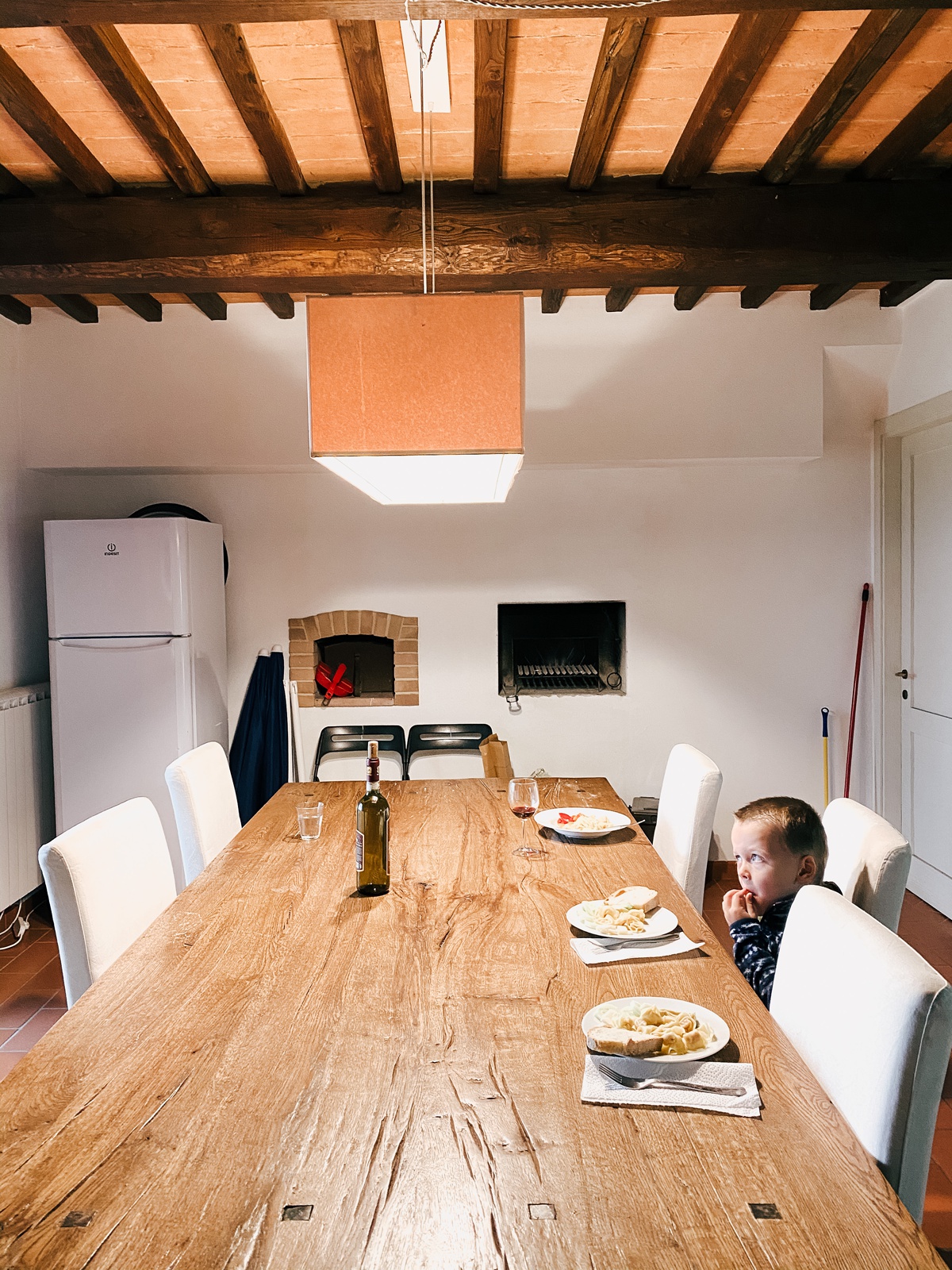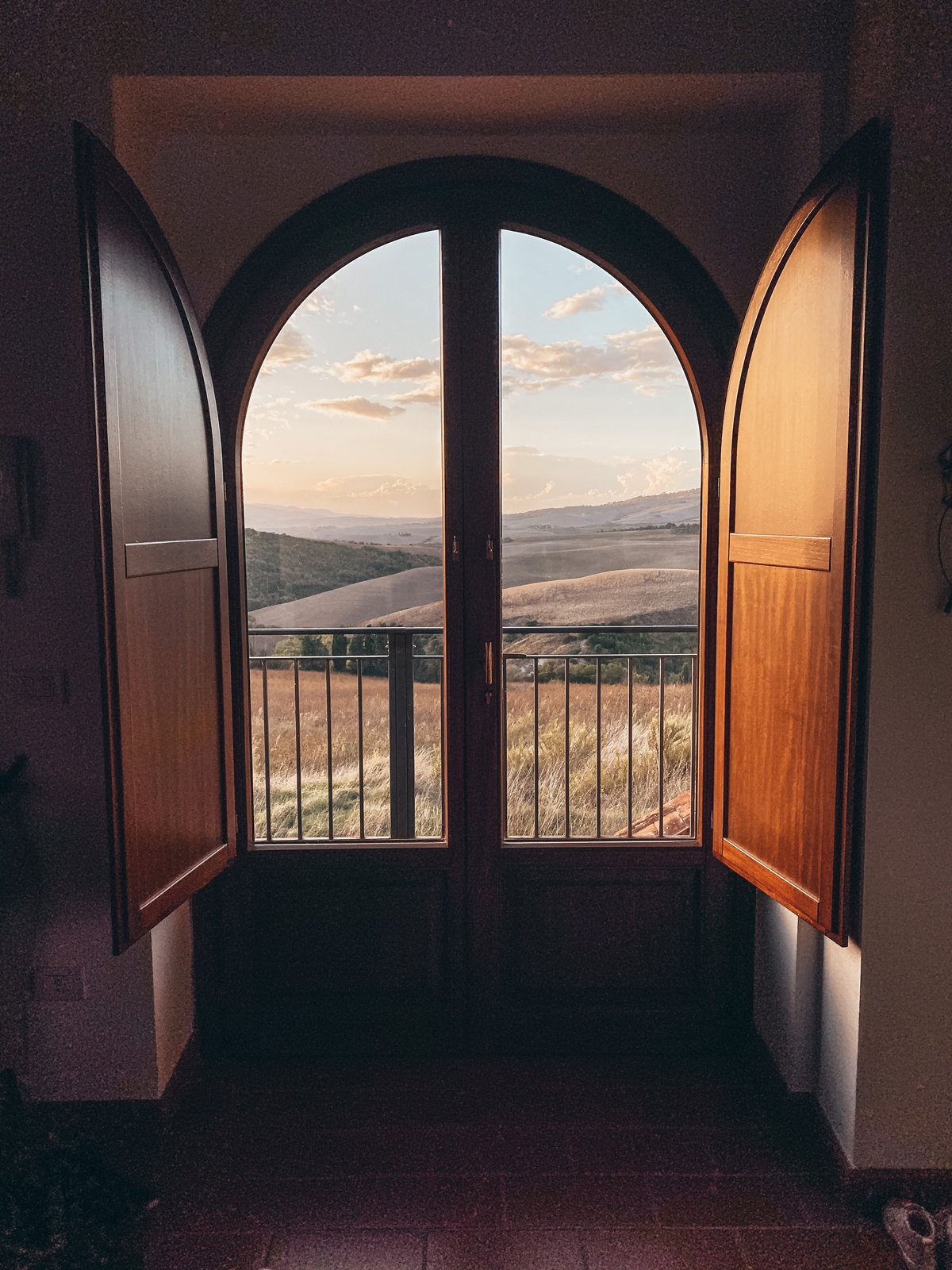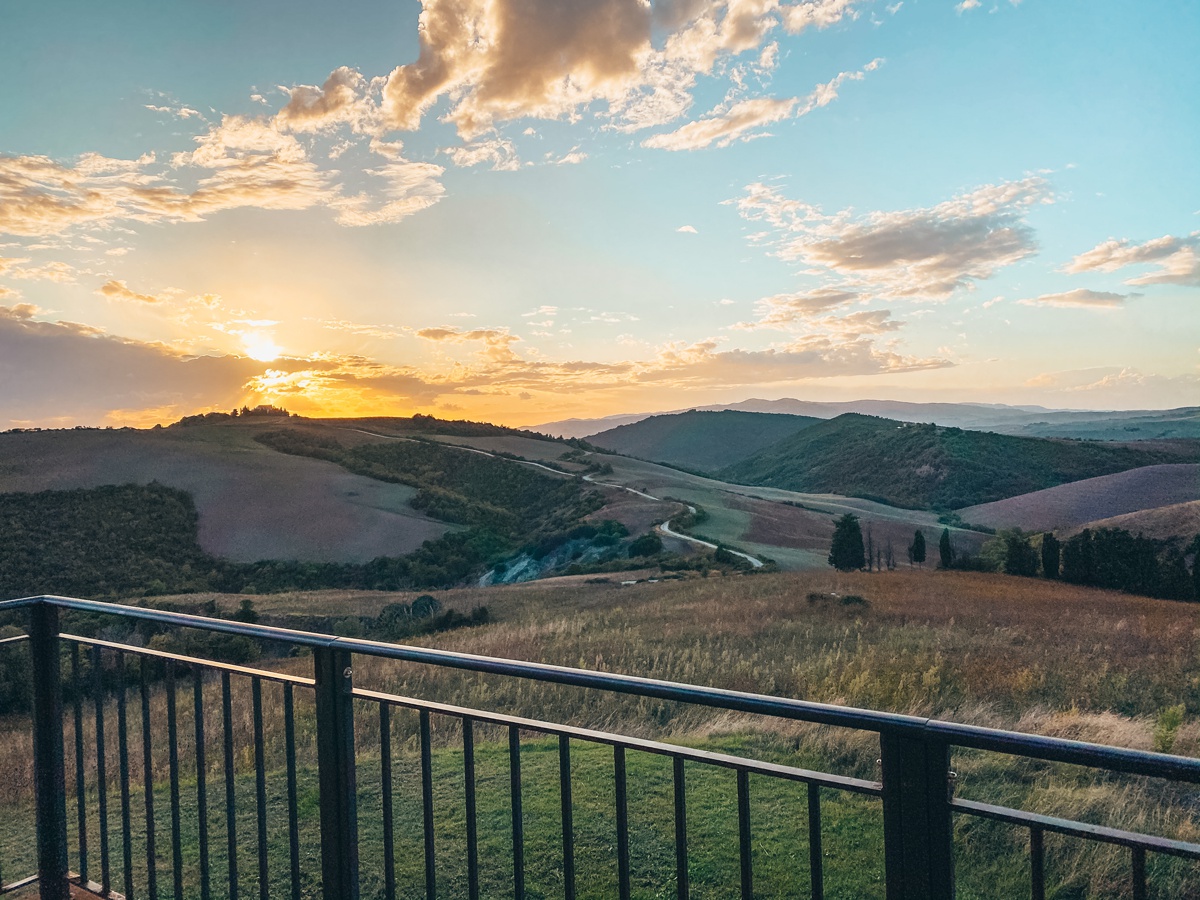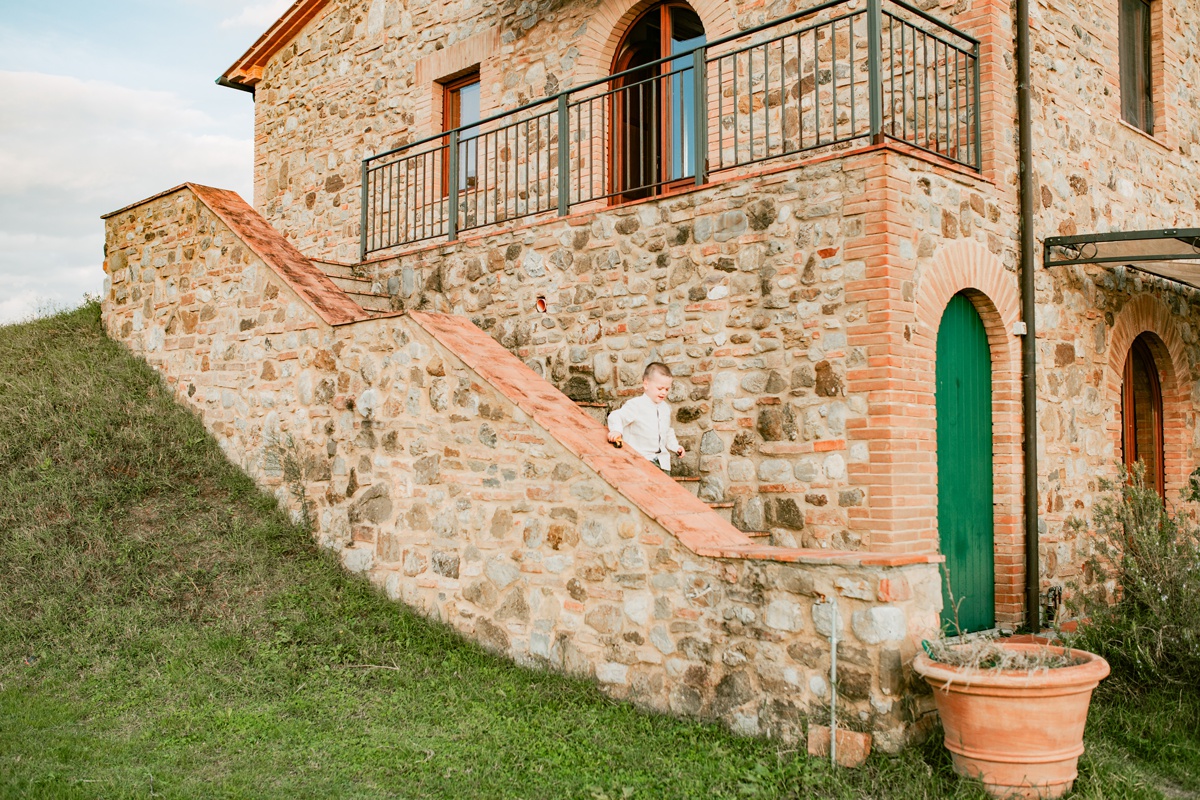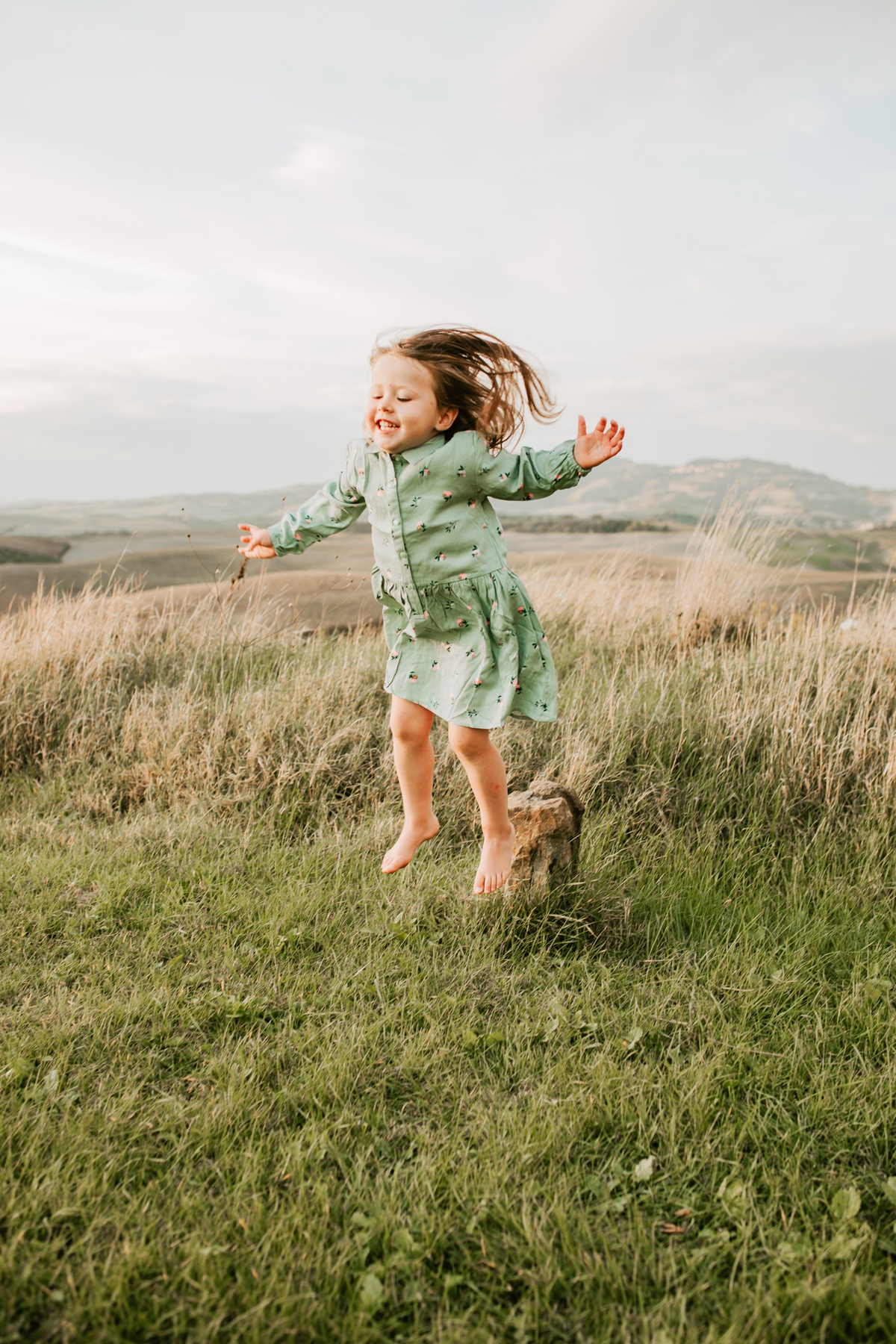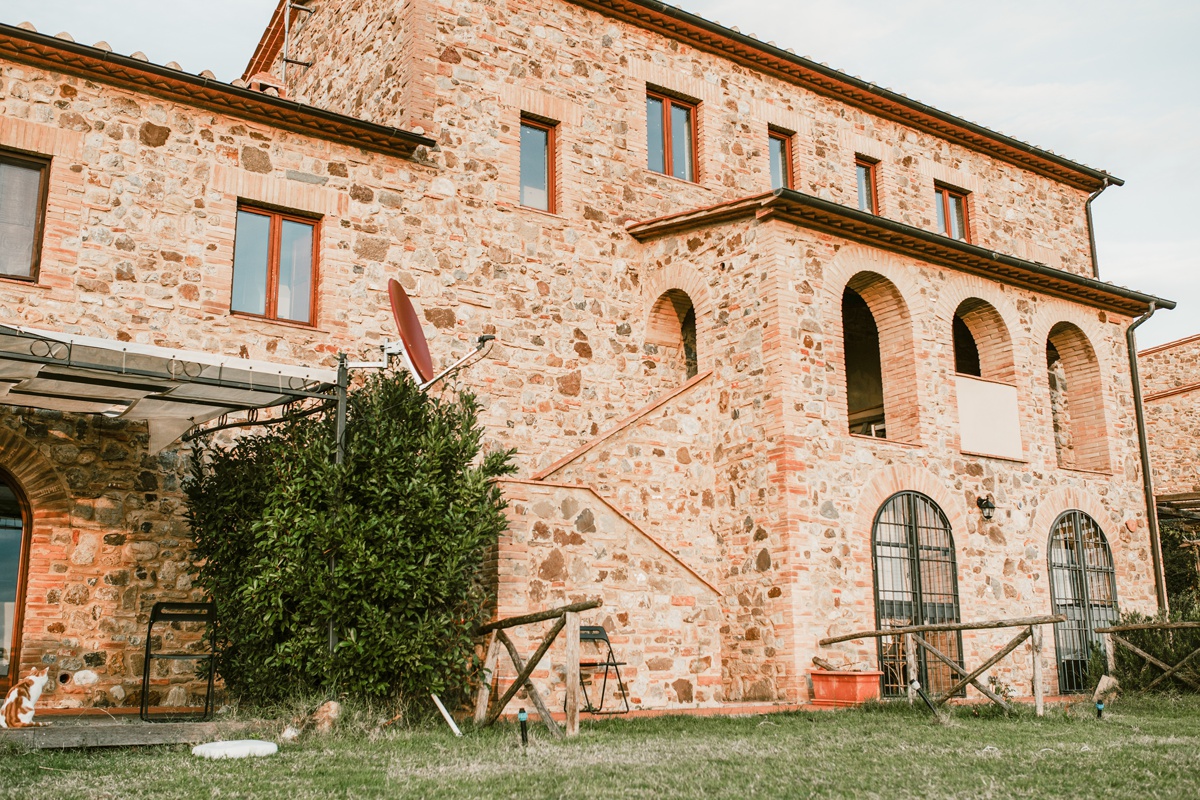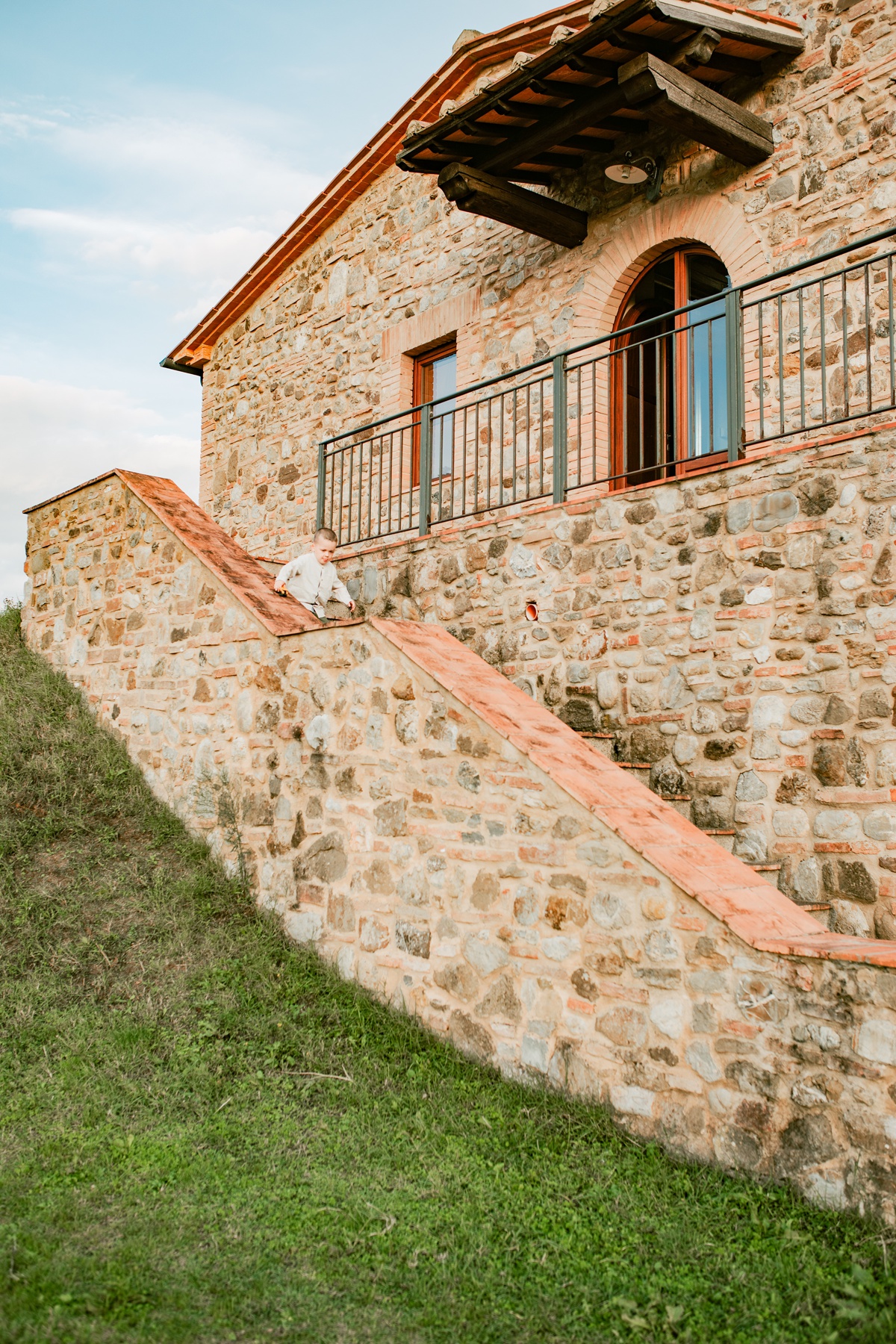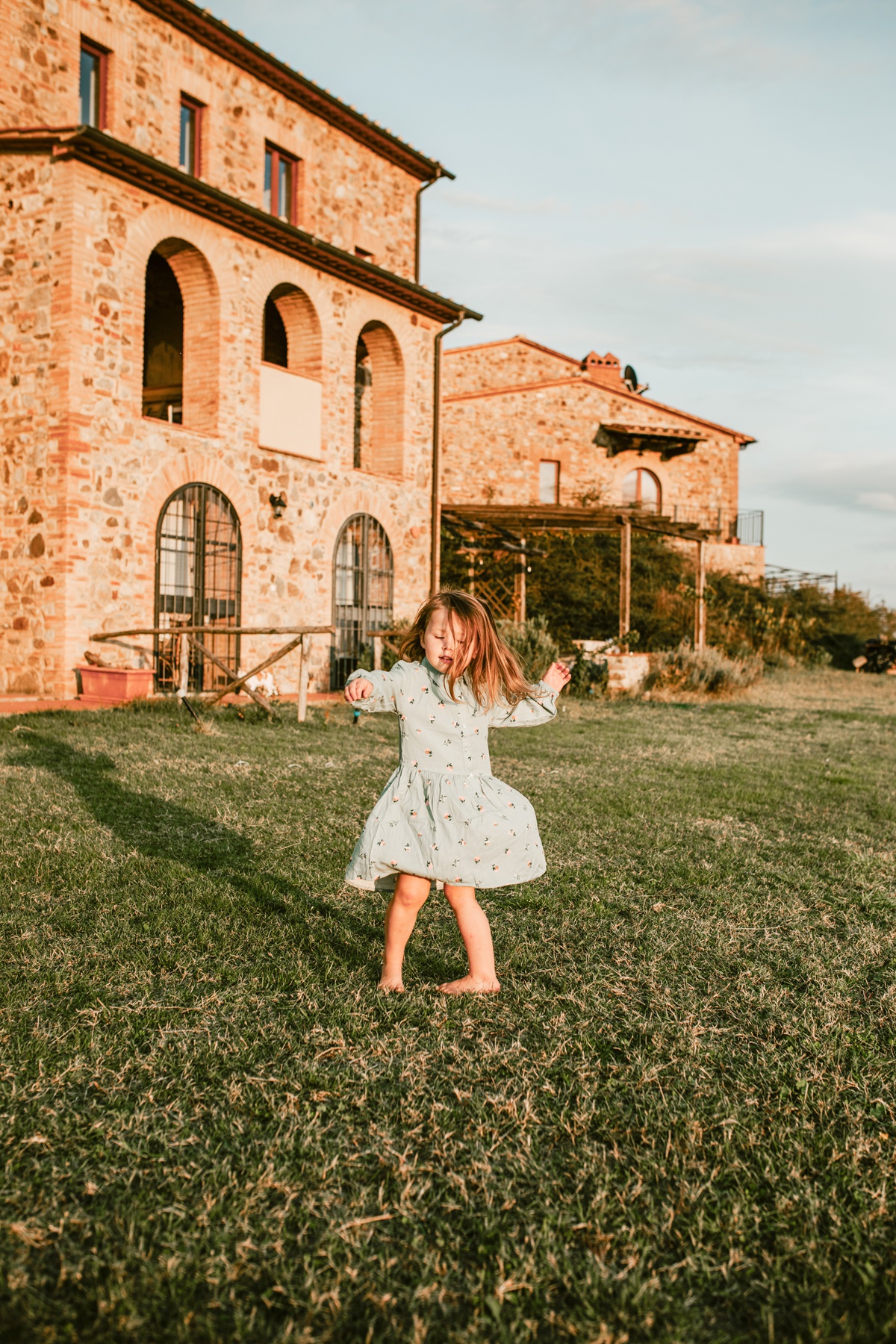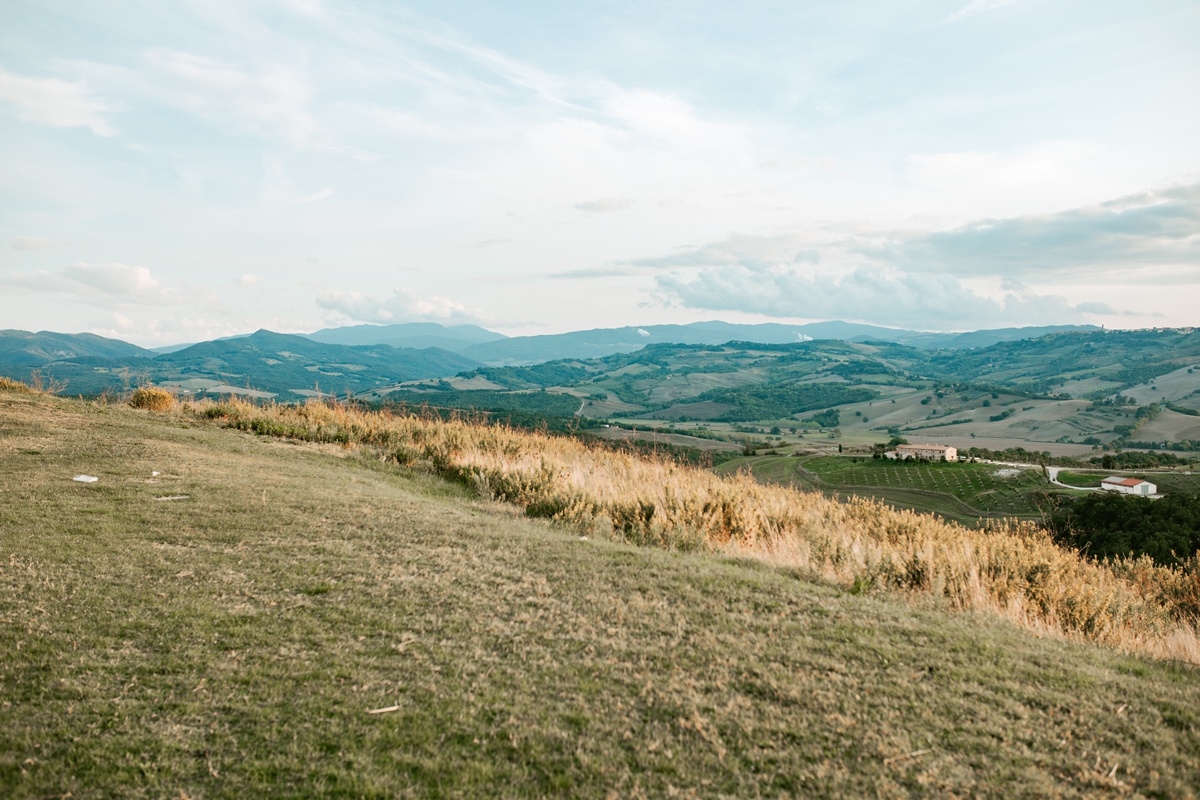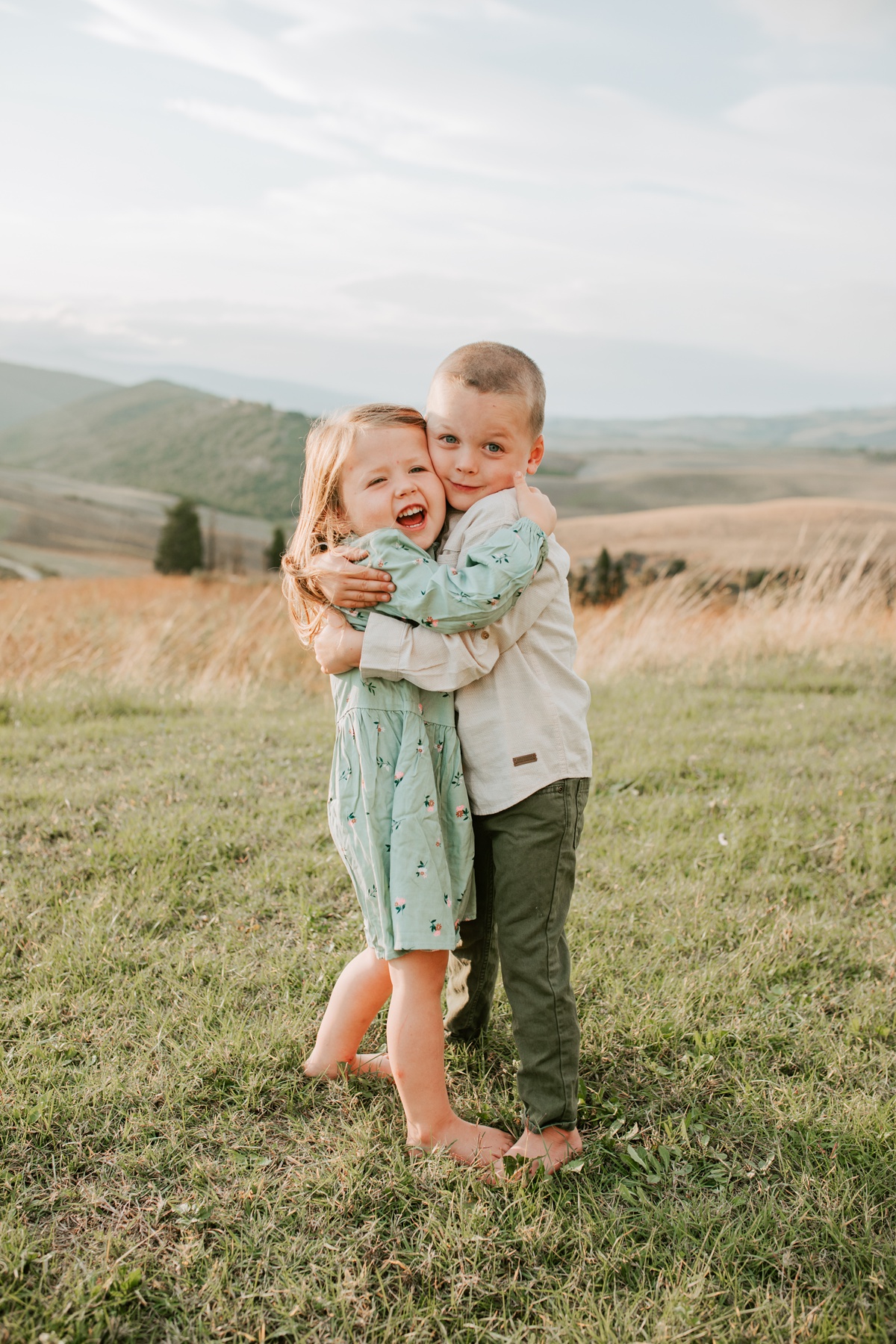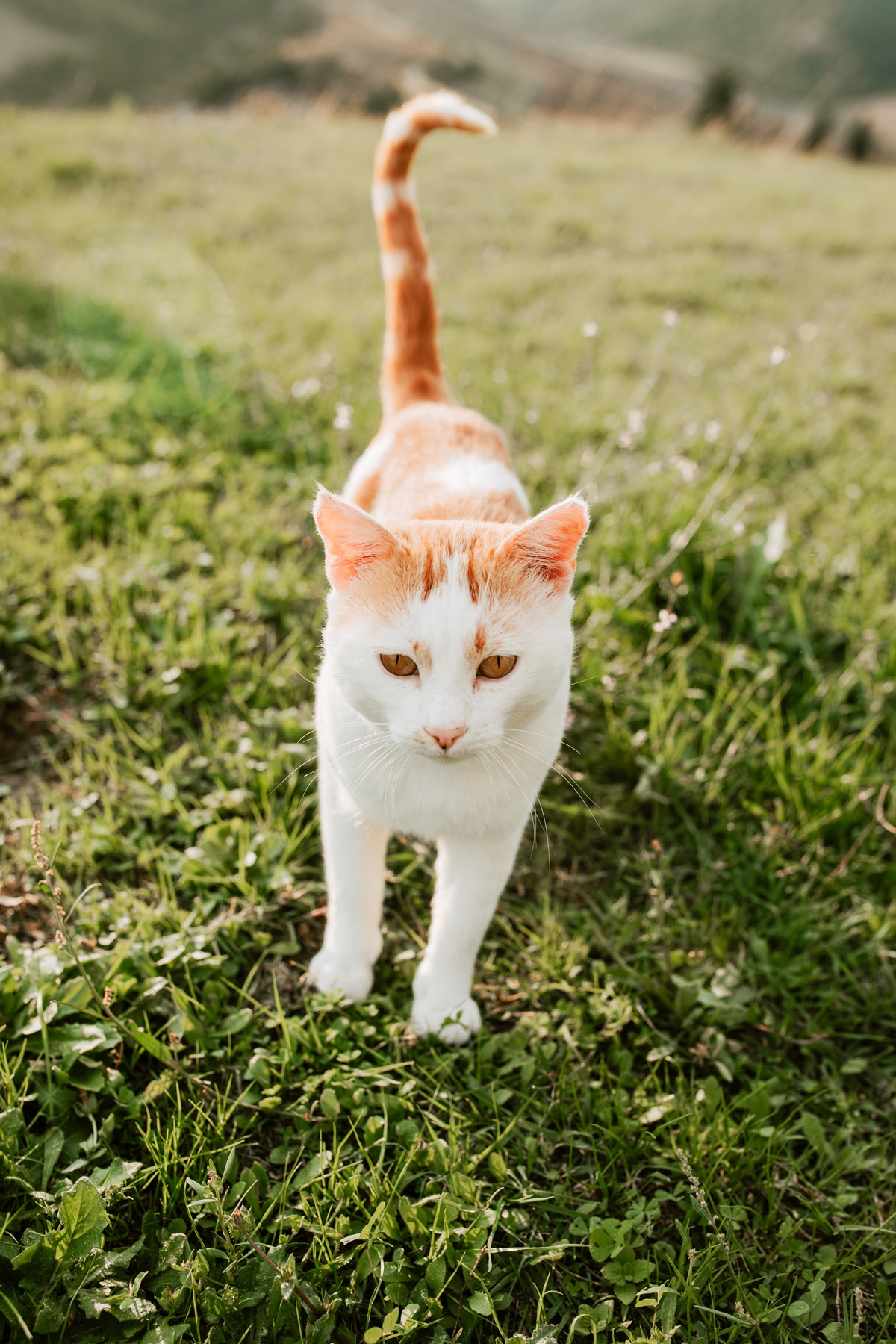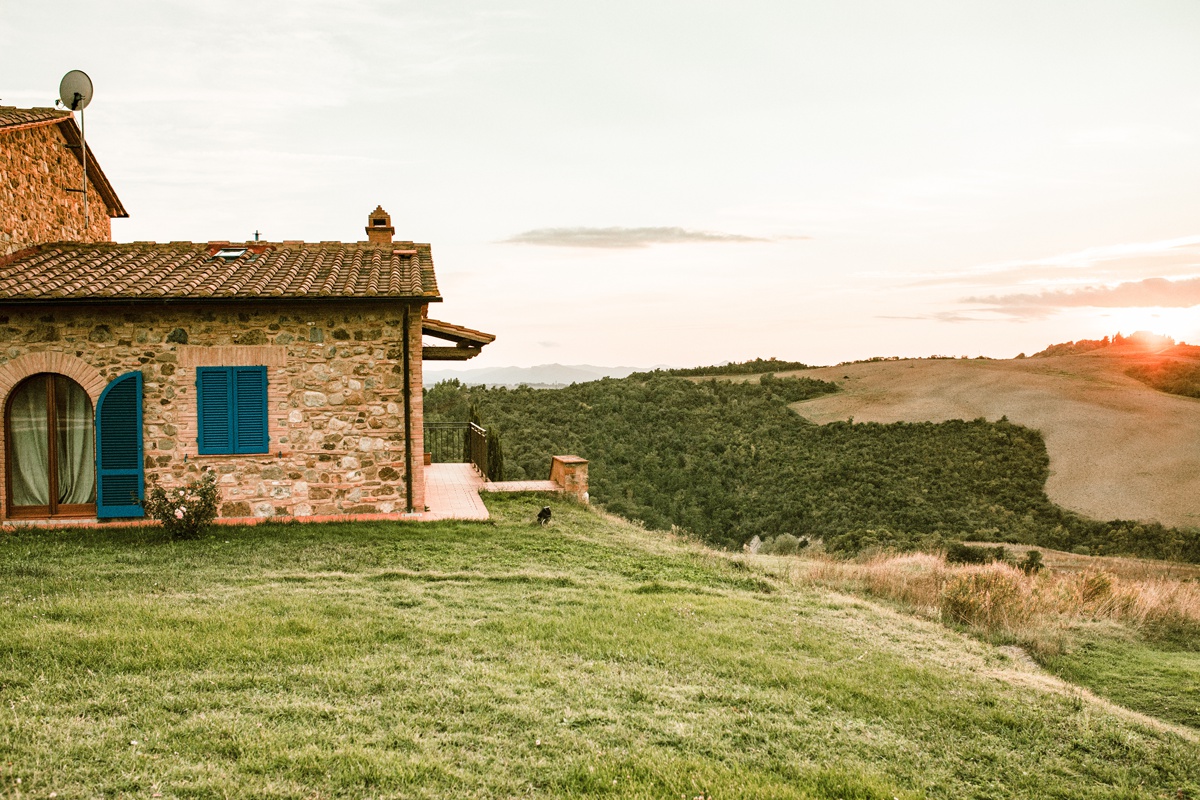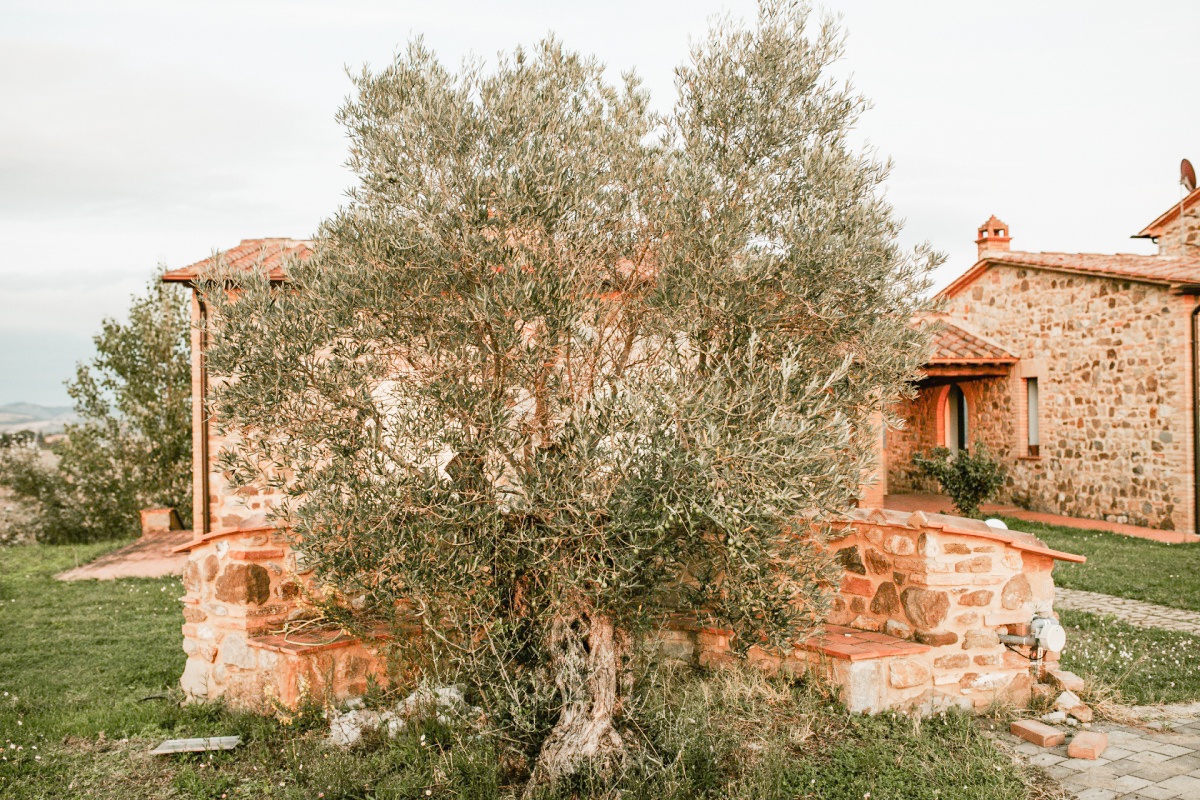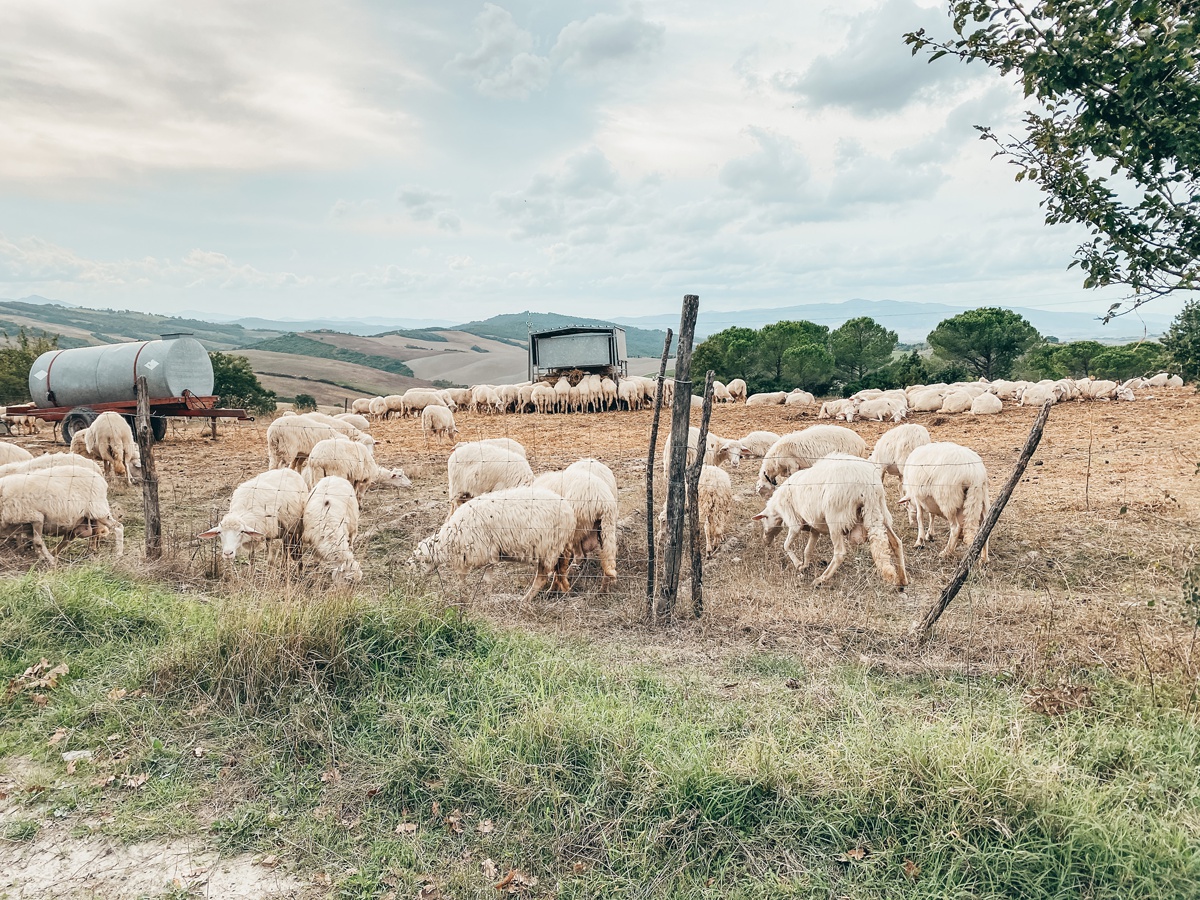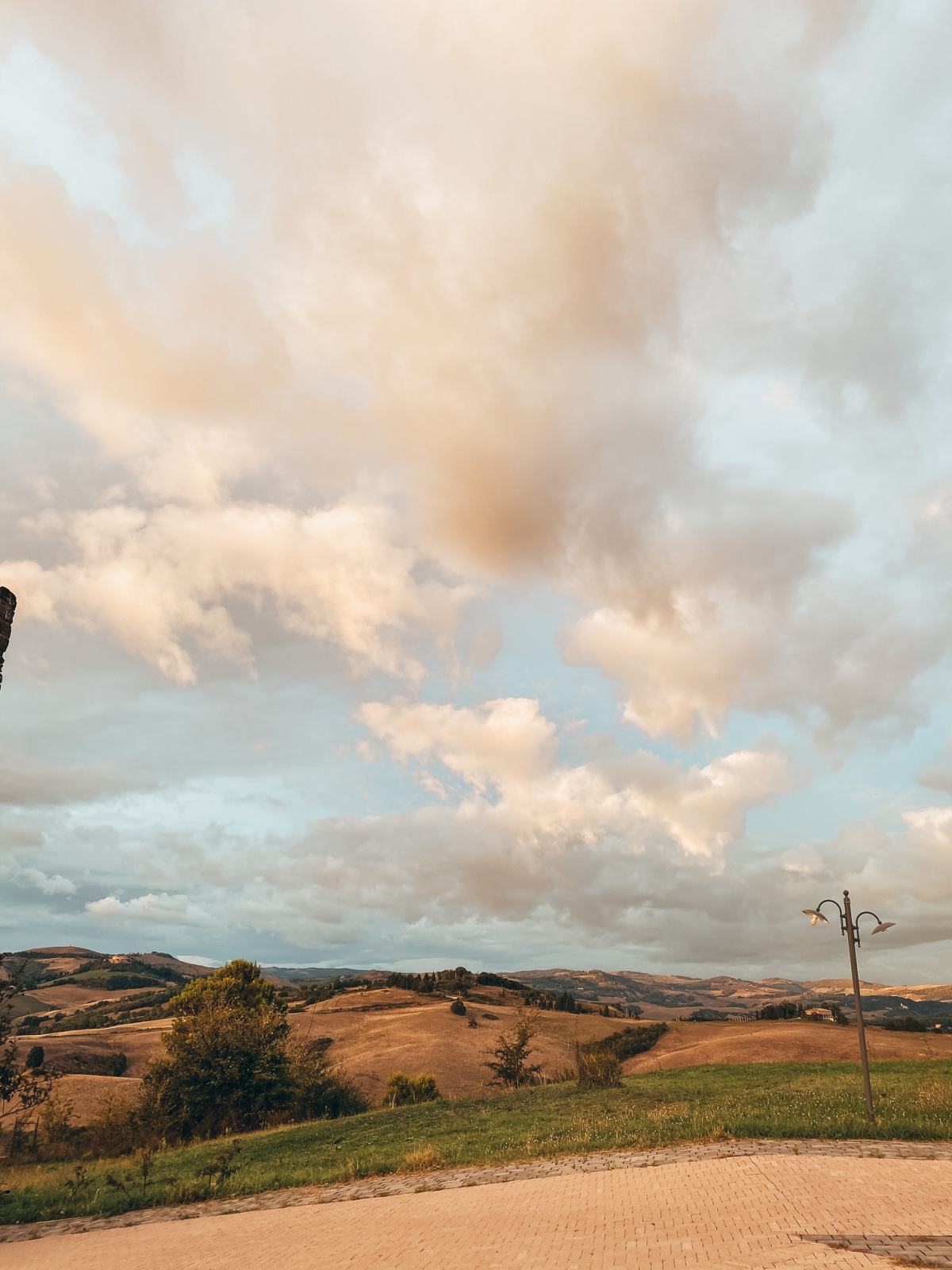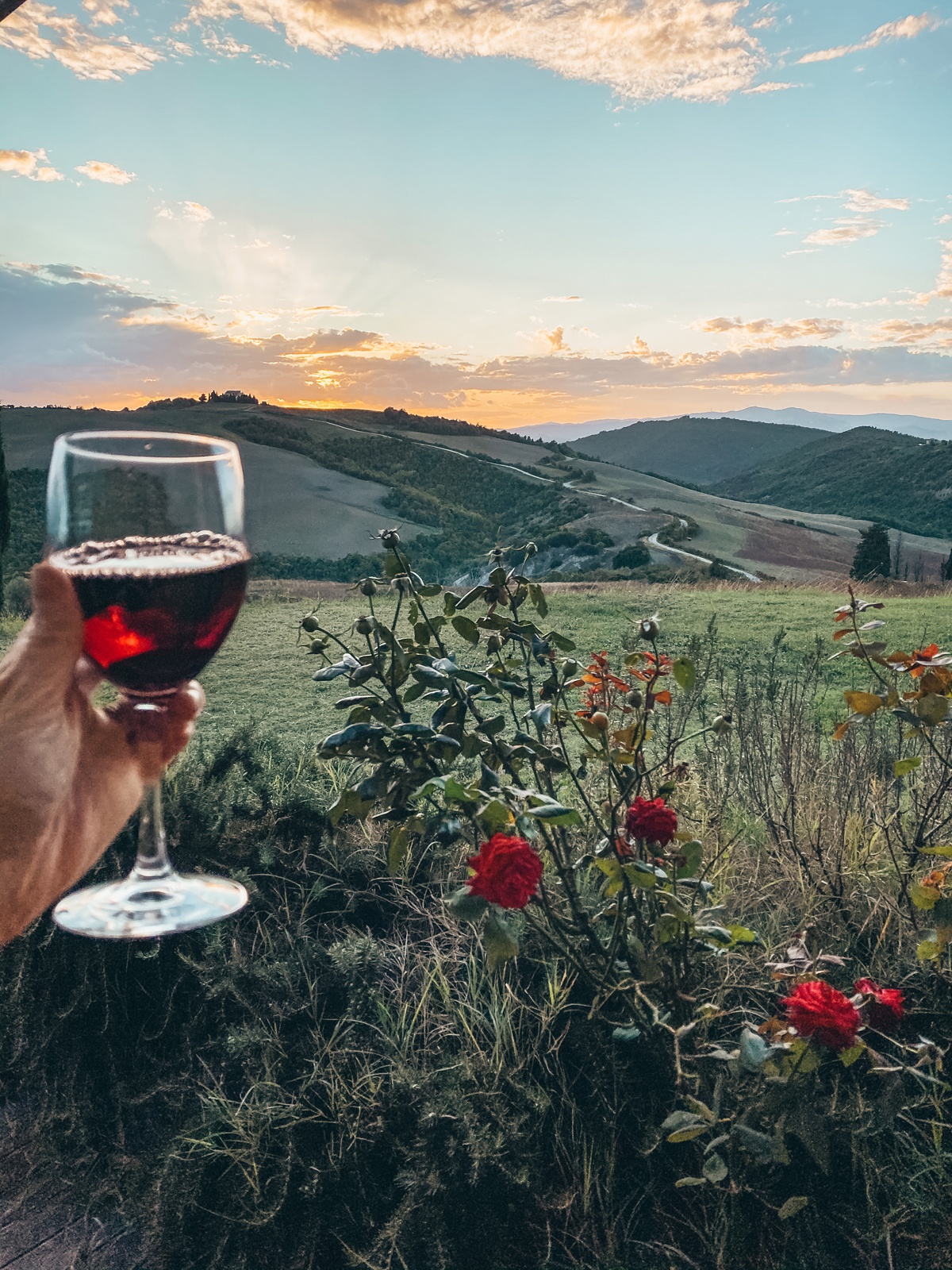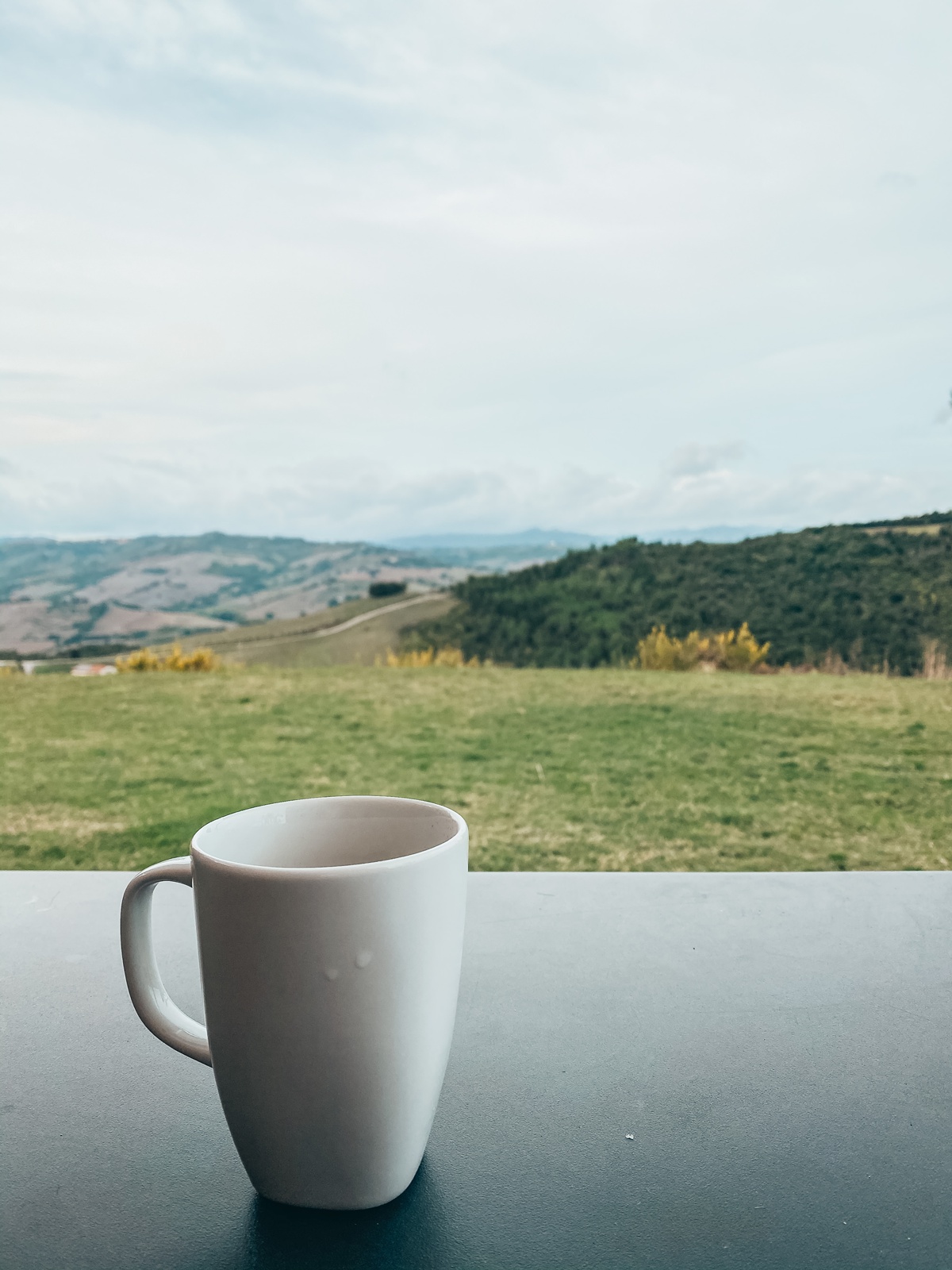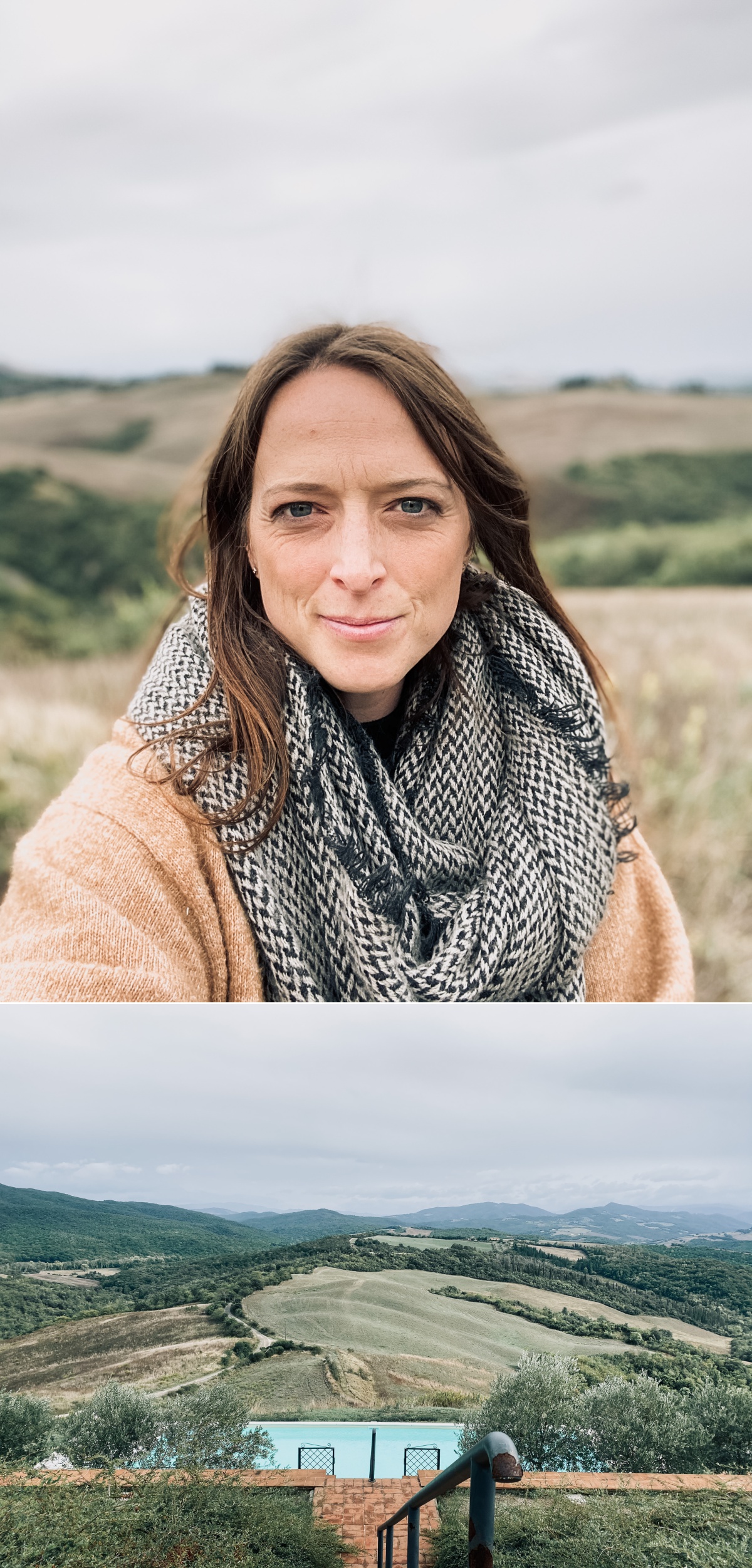 I hope you feel more confident and excited for choosing the right Tuscan Airbnb now! It was such a great experience touring this region with our family! Tune in to the last part of this series where I'll share our itinerary for the trip!