It's already ironic that 2020 was the most exciting year of our marriage and probably lives. 🤣 Icing on the cake was actually being able to squeeze in some wonderful trips in Europe as restrictions allowed. Touring Tuscany with kids was the cookie on top of the icing! (I don't like cherries 😅.)
**This post contains affiliate links to Amazon and other affiliates. For more information please visit my FAQ page.
Today starts a FOUR part series on touring Tuscany with Kids! I hope this series inspires and educates any upcoming travels you're planning with kids even if it's not to Europe!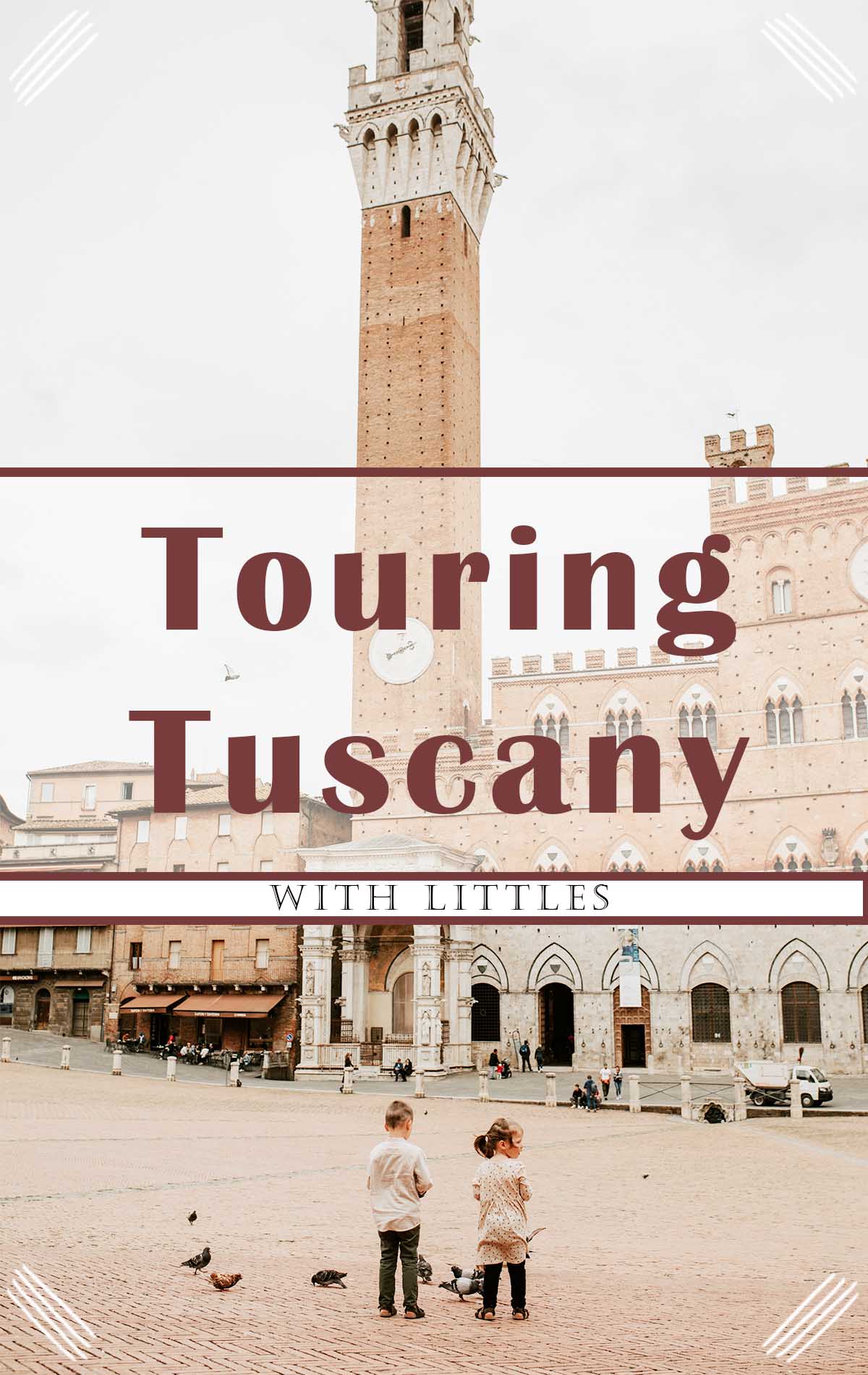 Tips for travelling with kids in Tuscany
When we went to Tuscany our kids were 3 and 4.5 years old. Note that we flew from our home in Germany, so there were no time zone changes or super long flights!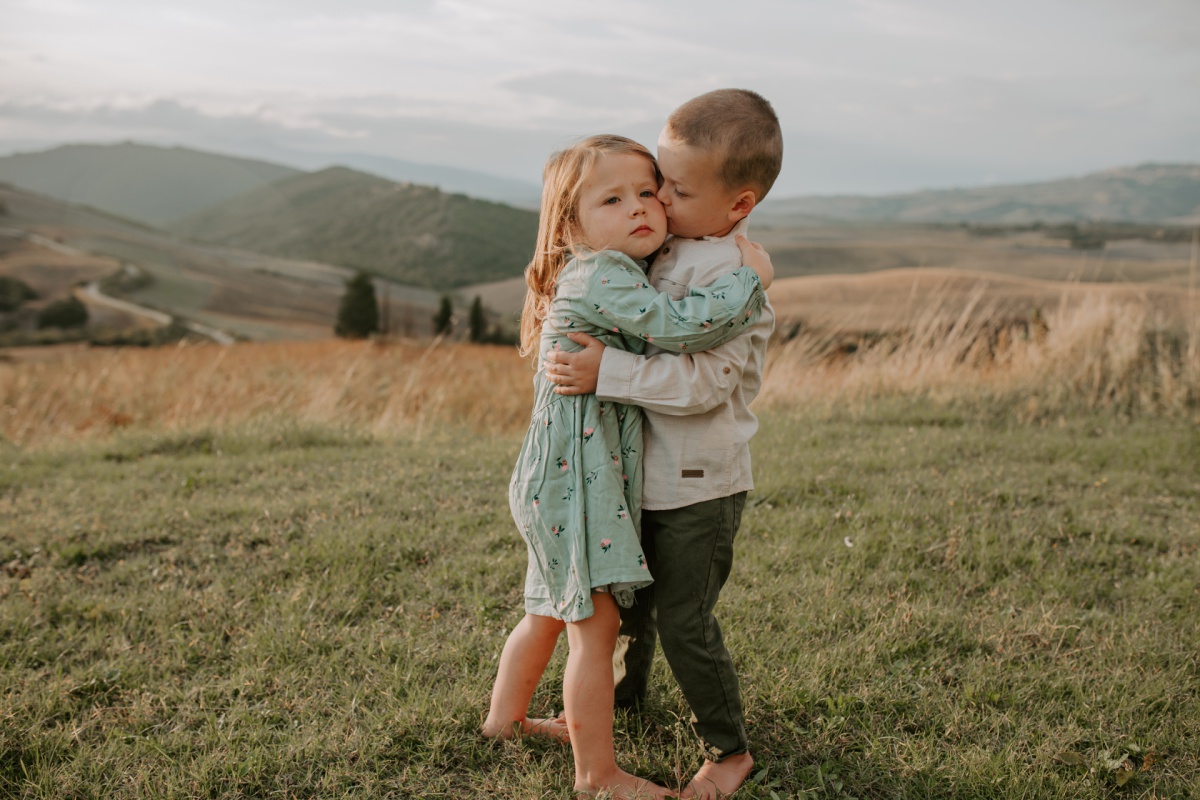 1. Plan out your trip in detail, but keep your expectations low for each destination and excursion.
Travelling is a lot different with kids and we can't downplay it! The kids might have meltdowns halfway through touring a city and you'll have to head home. Or you might have to opt out of the last 2 famous museums so the kids don't have an anticipated episode inside. Many restaurants don't open for dinner until 7pm and that's 1 hour till normal bedtime so you just can't swing it!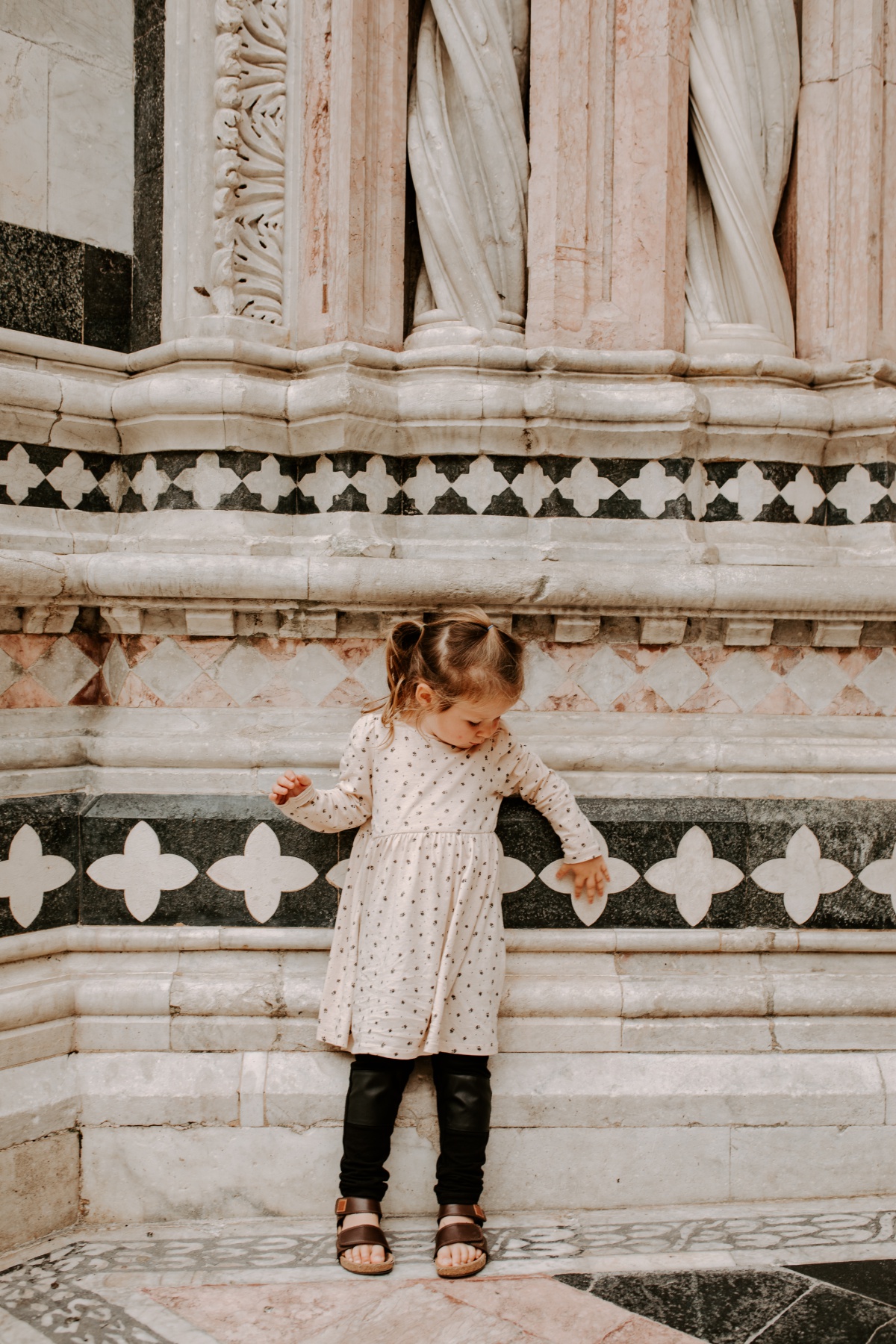 2. Bring small tablets with headphones.
This is a no judgement zone for parenting! 🙅‍♀️ We have fully embraced letting the kids play games or watch a movie on their tablet/old iPhone while we eat dinner at a restaurant. We asked for a cheese pizza right away and then enjoyed our wine while they quietly sat and did their thing. It was something we all actually looked forward too!
As soon as the kids started getting antsy we'd ask for the bill and take the problem child out while the other parent would wait to pay.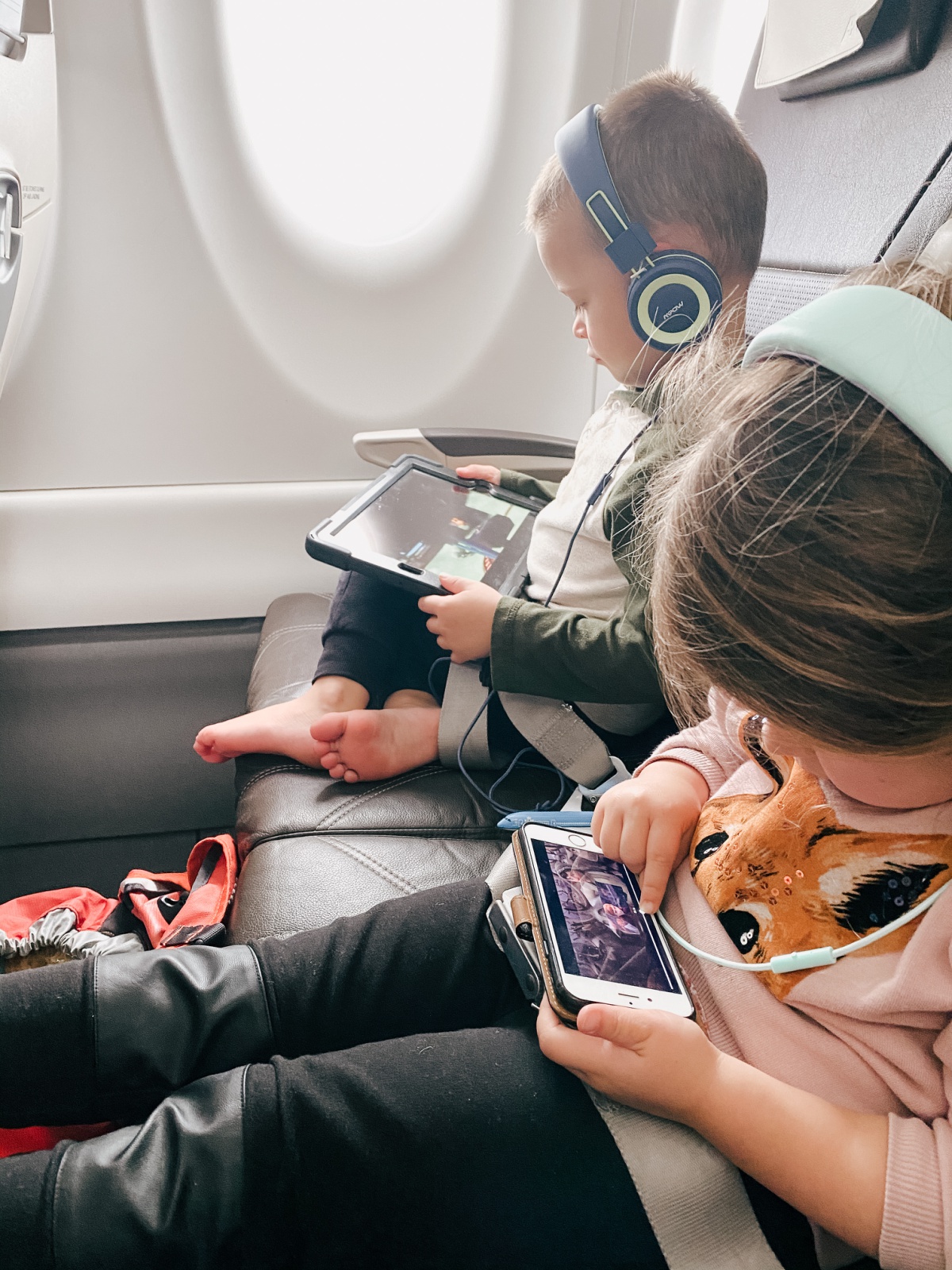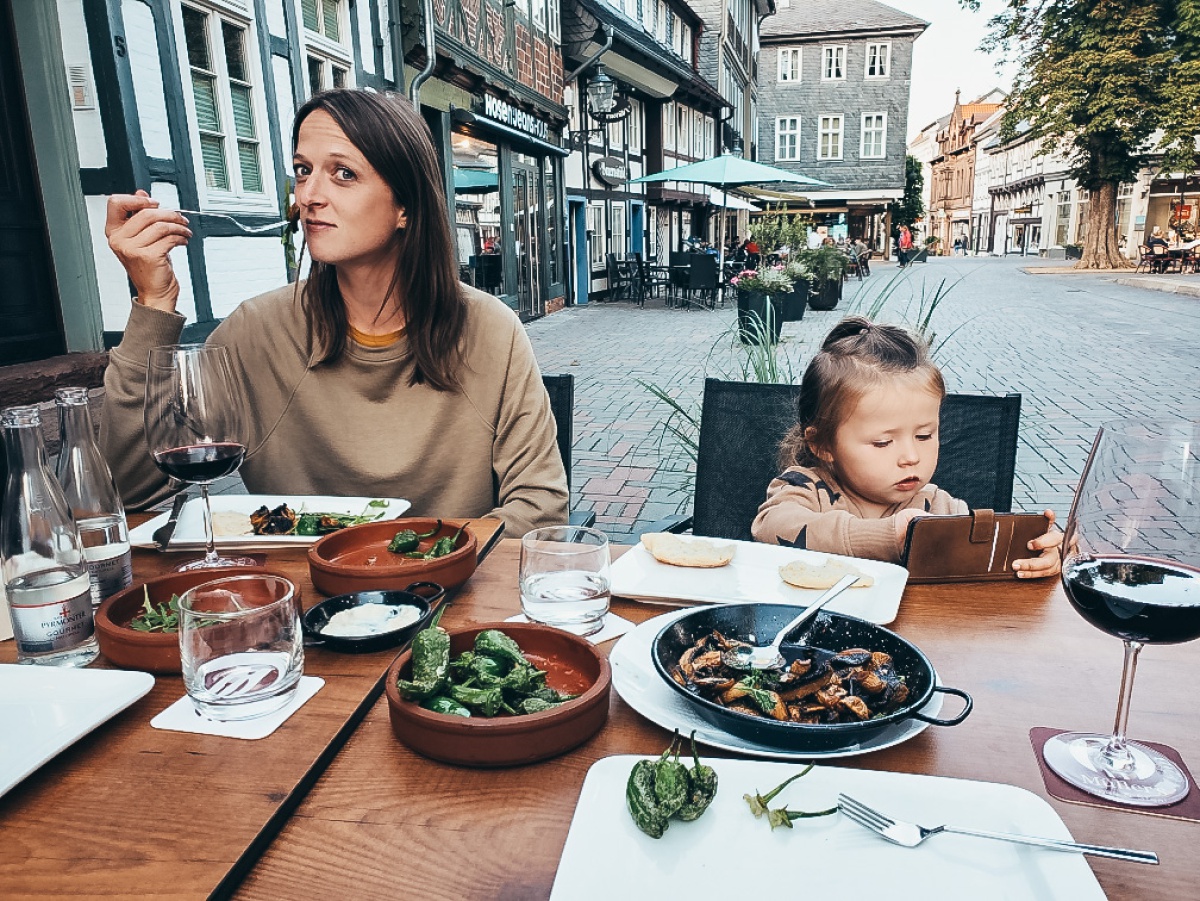 3. Find playgrounds or a place to let them run wild.
Our kids wanted to just RUN. Every alley. Chasing every pigeon. So finding a place where we both agreed was ok for them to go crazy was paramount to each outing. Search for "playground" on Google Maps or find a Plaza that is open and empty enough for them to just race out those wiggles!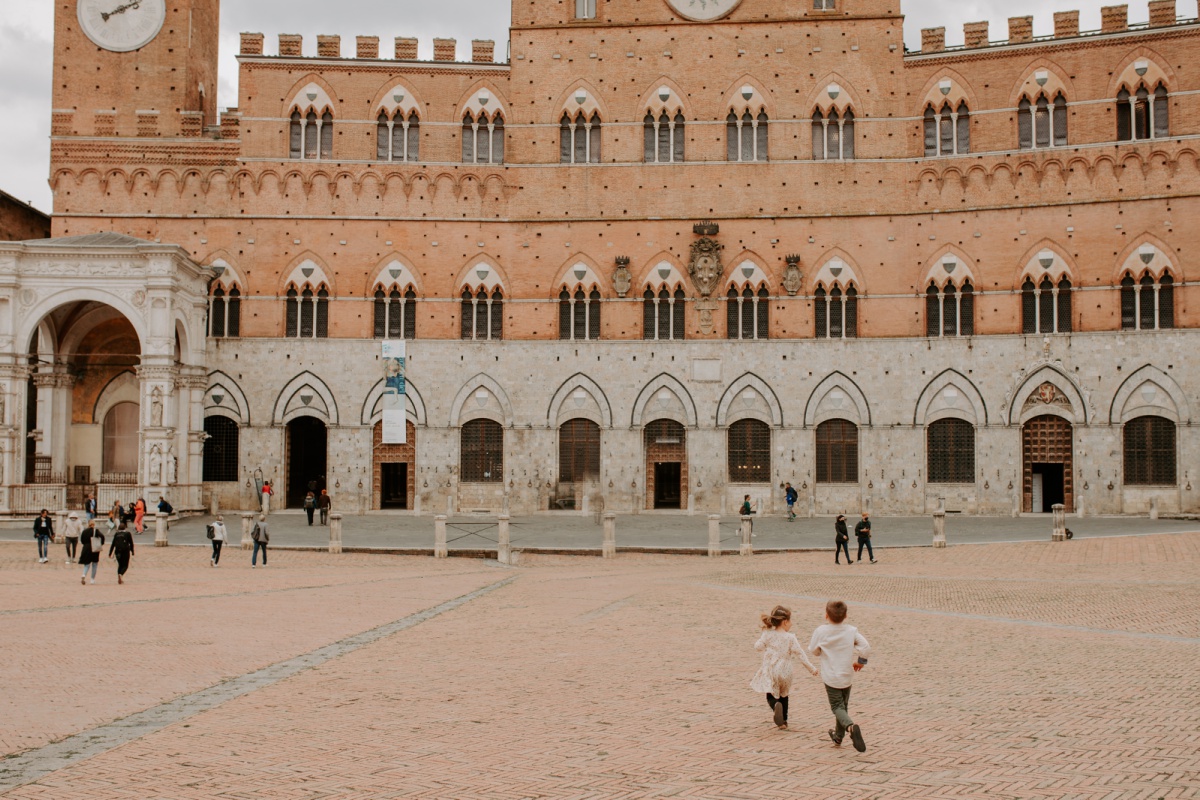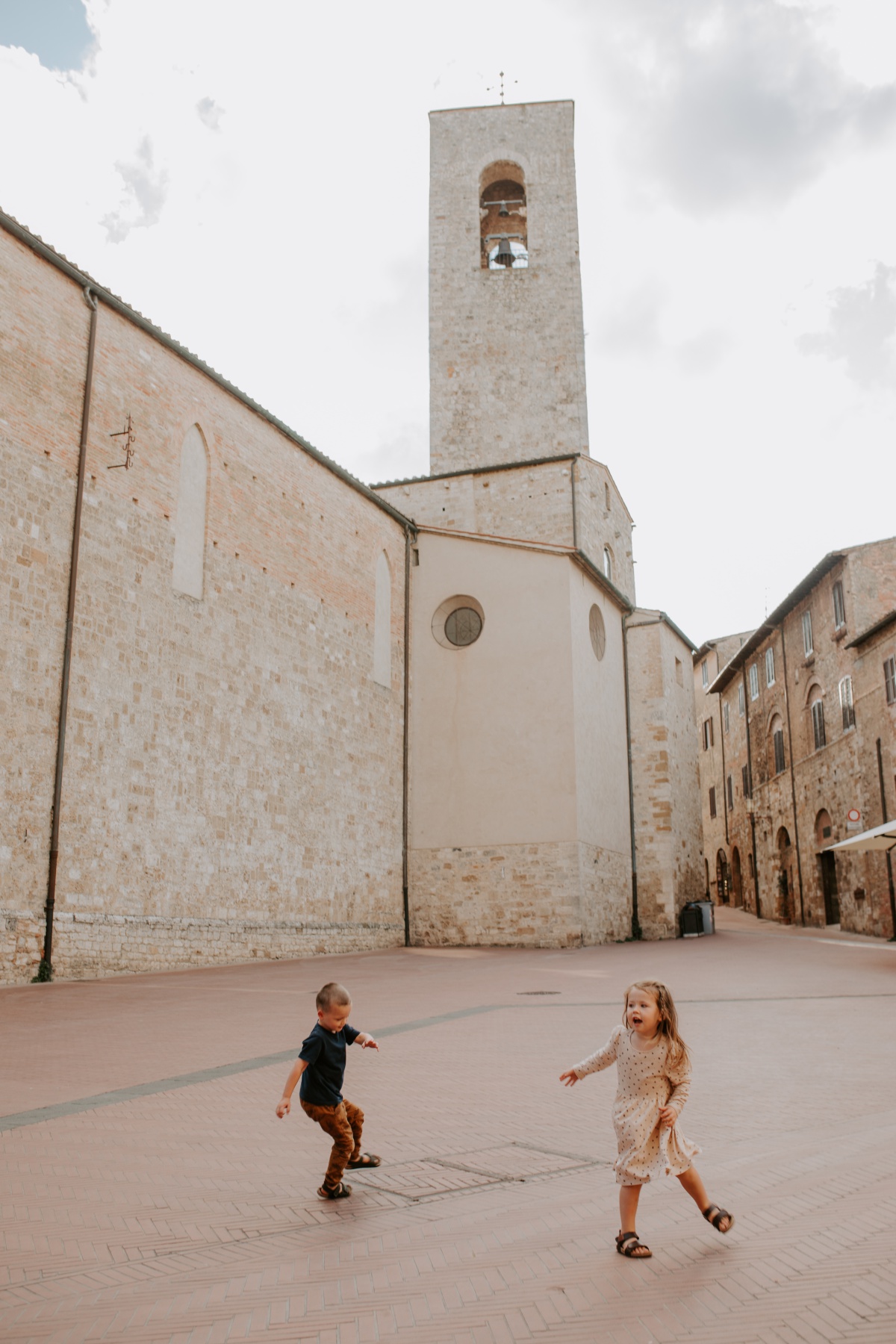 4. Stick to your kid's schedule as best as you can.
We tried to stick to normal rest time, dinner, and bedtime as closely as possible for happy kids. This meant we didn't explore late, we payed attention to restaurant hours, were home or driving at quiet time, and thought ahead about meals.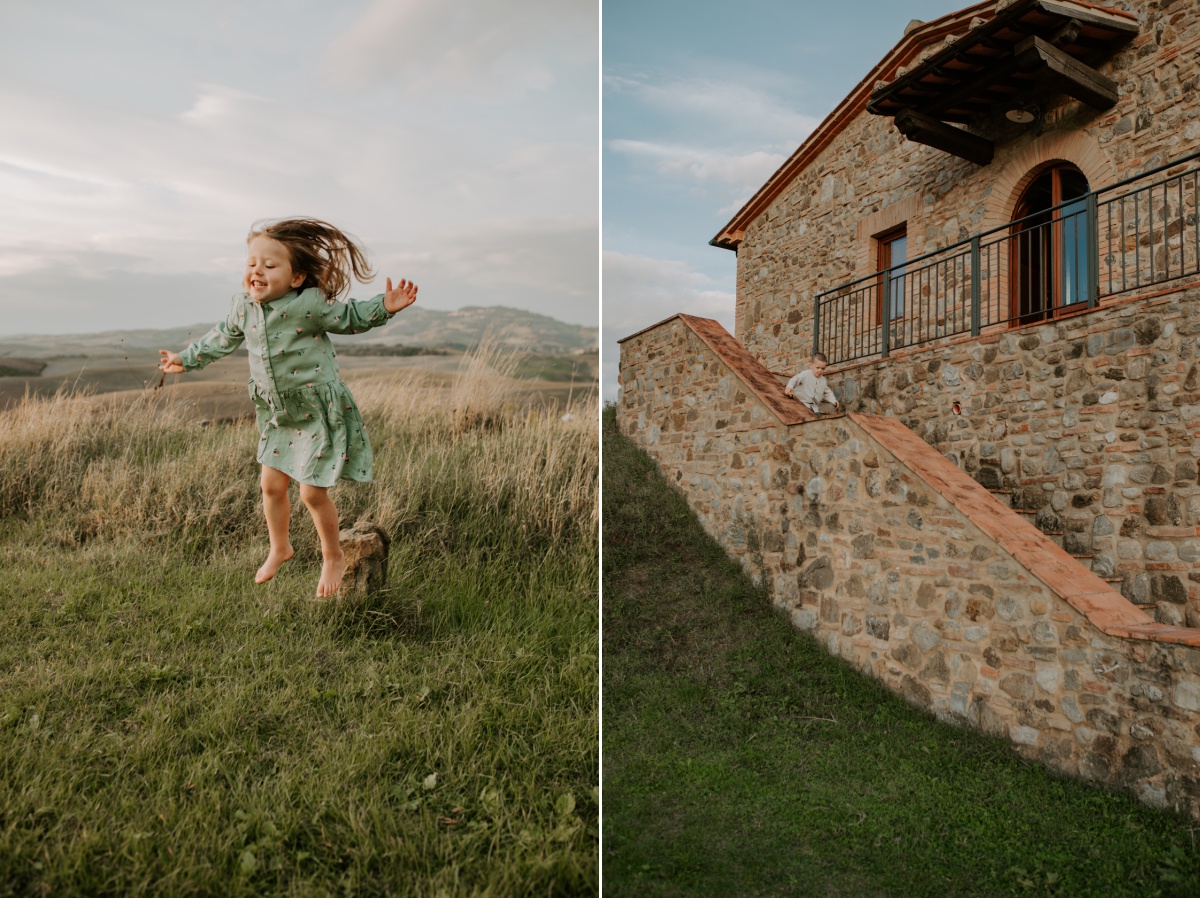 What to pack for kids in Tuscany
Small day pack for parents
A lightweight small day backpack is perfect from late spring to mid fall. Bring a water bottle for each kid and one for the parents. We always packed two BIG water bottles, one in the car and one in the pack. They're heavy, but good for refilling on the fly. You'll also want to bring some healthy snacks like apples or oranges, then quite a few nut or grain bars for the pack.
Kids 18oz Metal water bottles $17
Adult 32 oz water bottle $50 or this off brand one for $20!
Reusable, washable travel bag $10
iPad Mini 64GB $334 (list price $400!) our bomb proof travel iPad case with seat hanging strap $20
BEST kid headphones $12 **These are so hardy!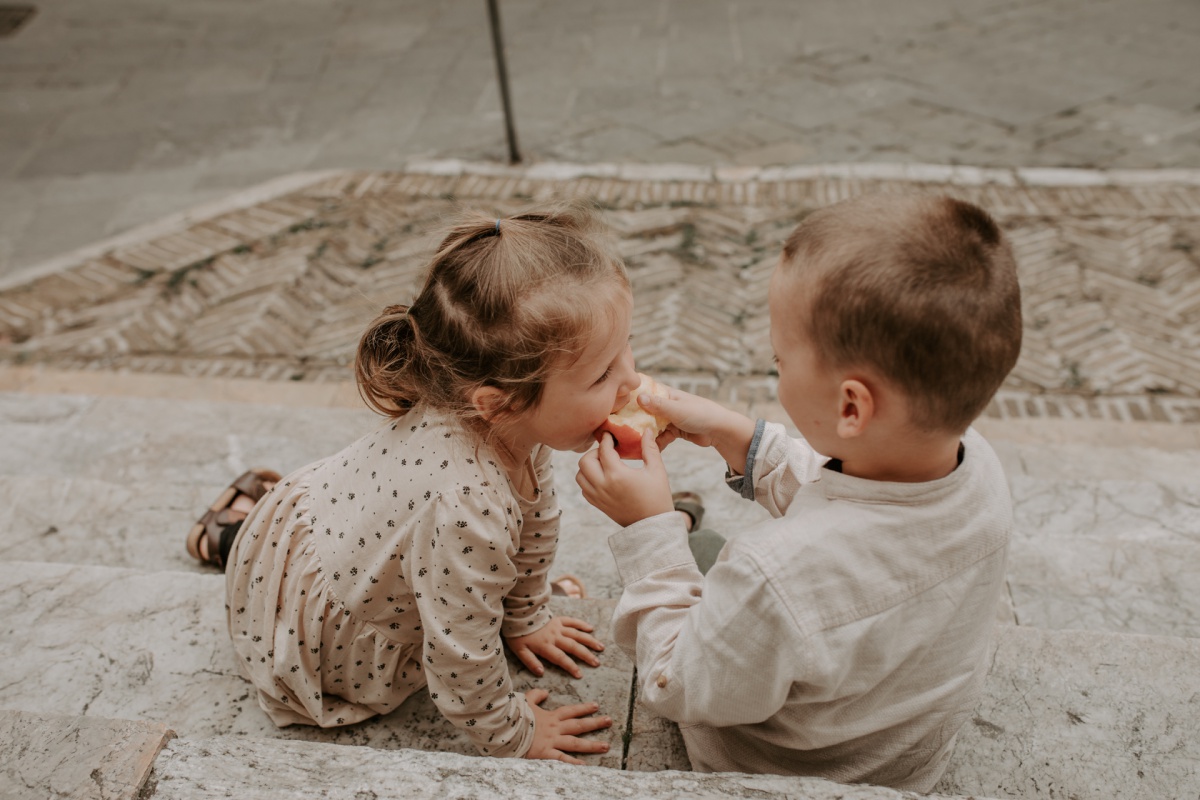 In the day pack you should also carry extra bottom wear for the newly toilet trained or pullups; baby wipes for cleaning hands; hand sanitizer; a small drawing pad and pens for each kid; bandages; tissues; a reusable bag for messed clothes; tablet and headphones, and bug spray.
2. Bug spray and bug bite cream
There are SO many mosquitos in Tuscany. We were eaten alive at night and throughout the day. My poor daughter was in agony by the end of the trip (cried the entire last night at the hotel😲😥. Bring all the bug protection you need (bug net and loose clothes?) I laugh cried out of hilarity and itching pain reading this blog post about the mosquitos there! THEY'LL FIND YOU.
3. Some new little toys and coloring books
I'm a fan of getting the kids something different to play with for trips. It makes the experience even more special and helps you engage them more during the down times. Here are my favorite things!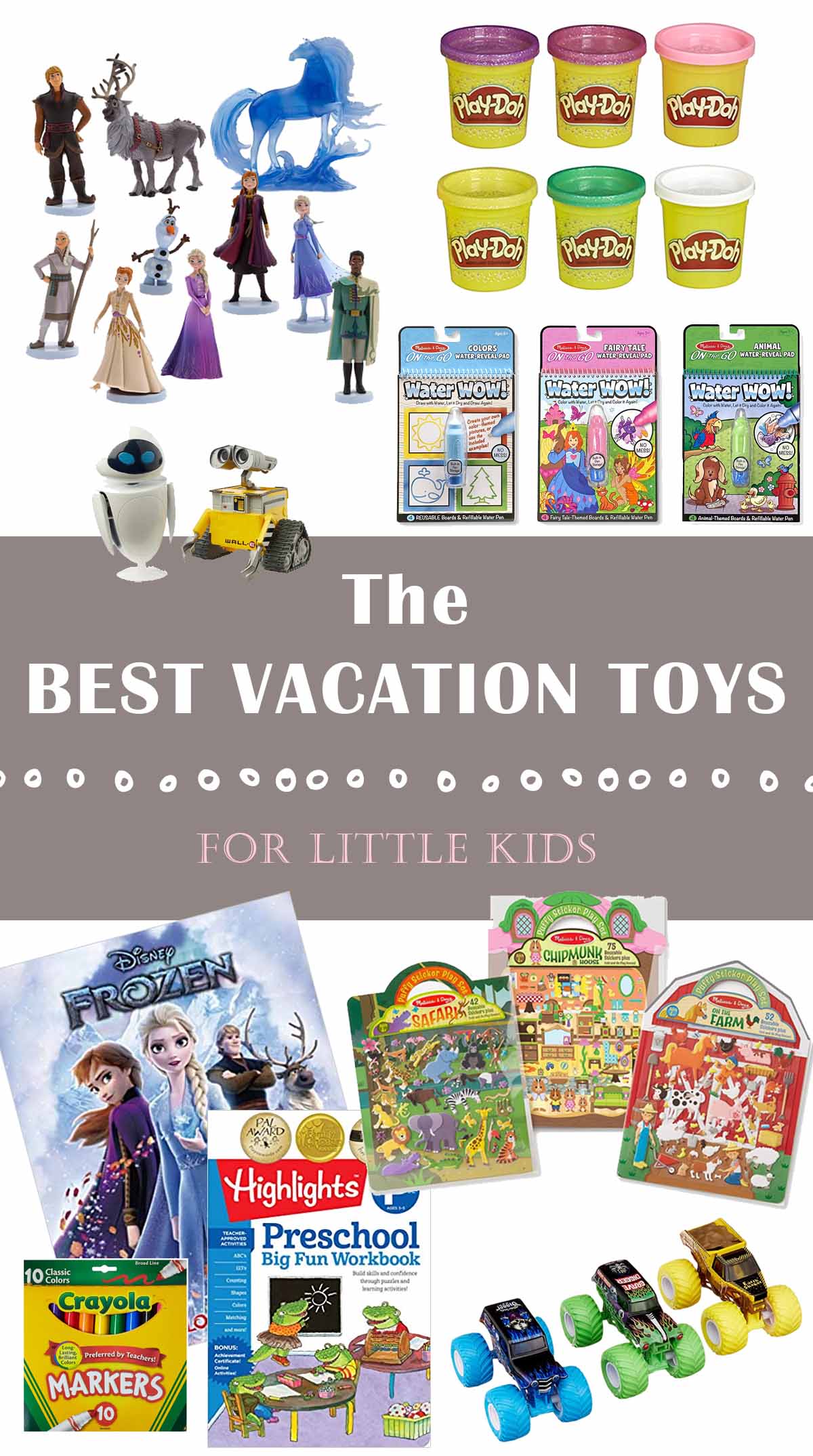 Figurines for imaginative play: Frozen Set and Walle Set
Coloring and puzzle books: Frozen and Highlights books and don't forget markers!
Playdoh with figurines is always fun: Playdoh set
Monster trucks are a hit with both my kids and get them outside!
Color Wow books are THE best for travel.
Reusable Sticker books have been a long time hit here!
4. Good Footwear
It's so hard to judge a good shoe for kids if they can't communicate it well, but get them comfortable shoes and sandals for your long walks while touring Tuscany. My kids did best in their sandals, but soft sneakers were key for cooler days. Here are some favorite styles.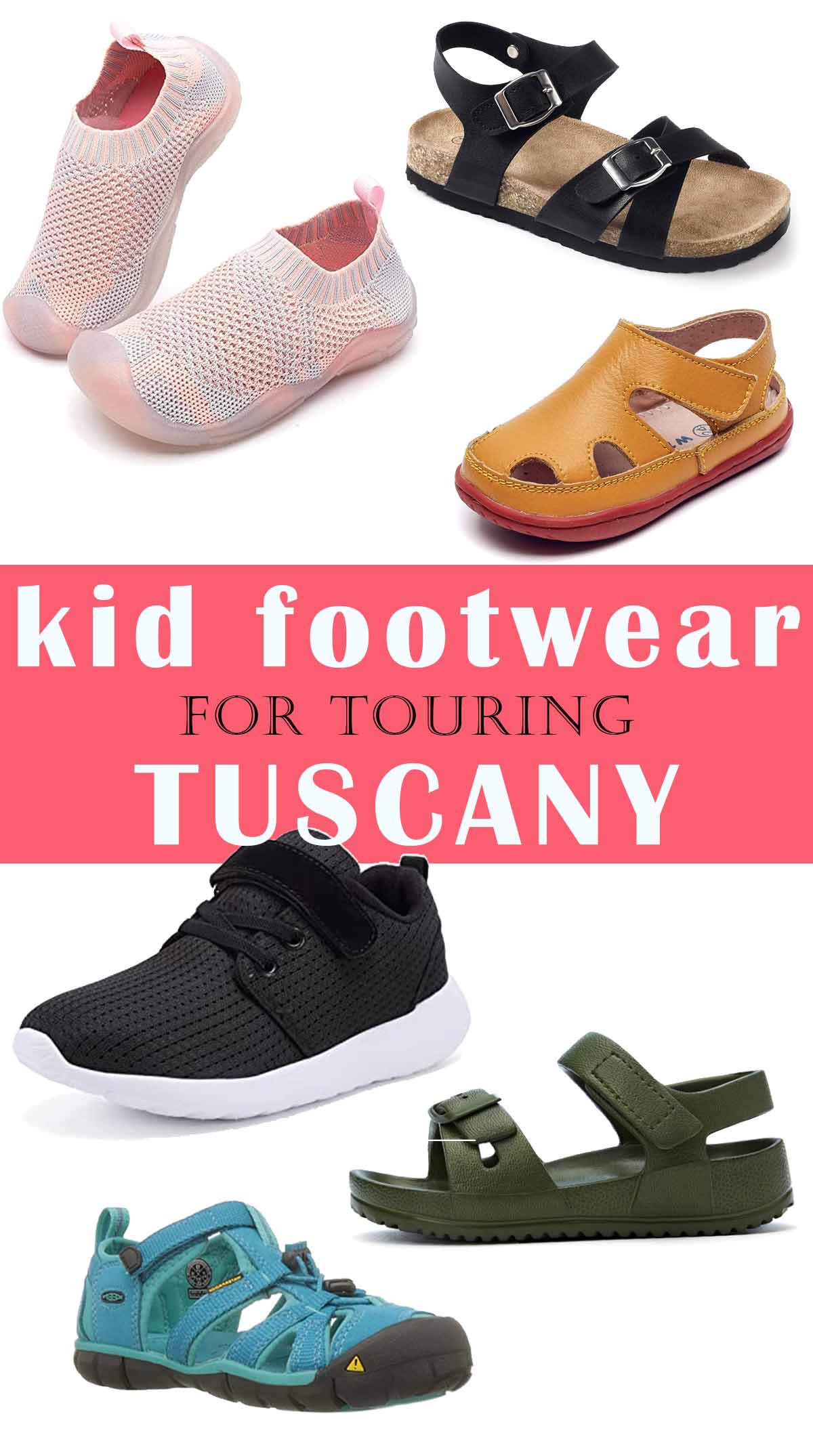 Mesh Sneakers / Strappy Sandals / Leather Enclosed Sandals / Lightweight Sneakers / Foam Sandals / Keen Sandals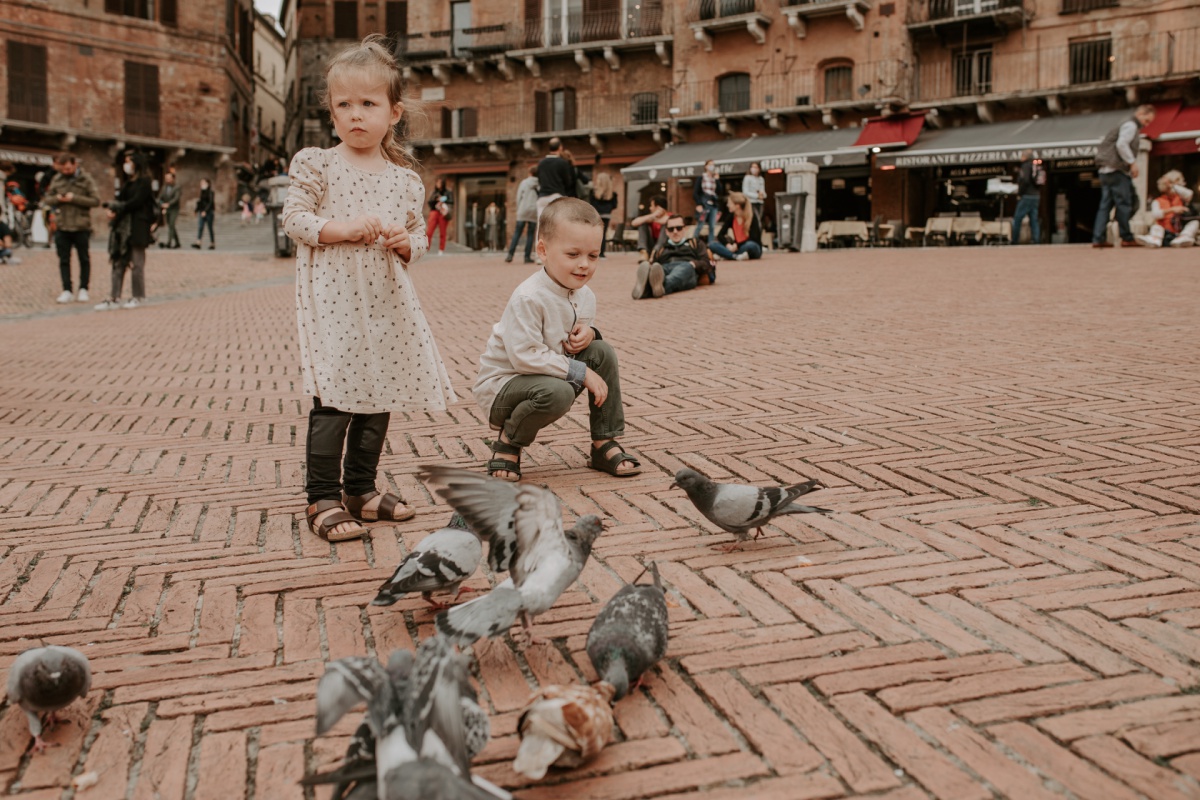 Not so funny moment of our trip was when the airline lost our stroller and 2 carseats upon our arrival. They were literally delivered to us as we were packing the car at the END of the trip 🙈. I still cannot believe we fit all that in and drove to Florence!! It was a Mr. Bean moment.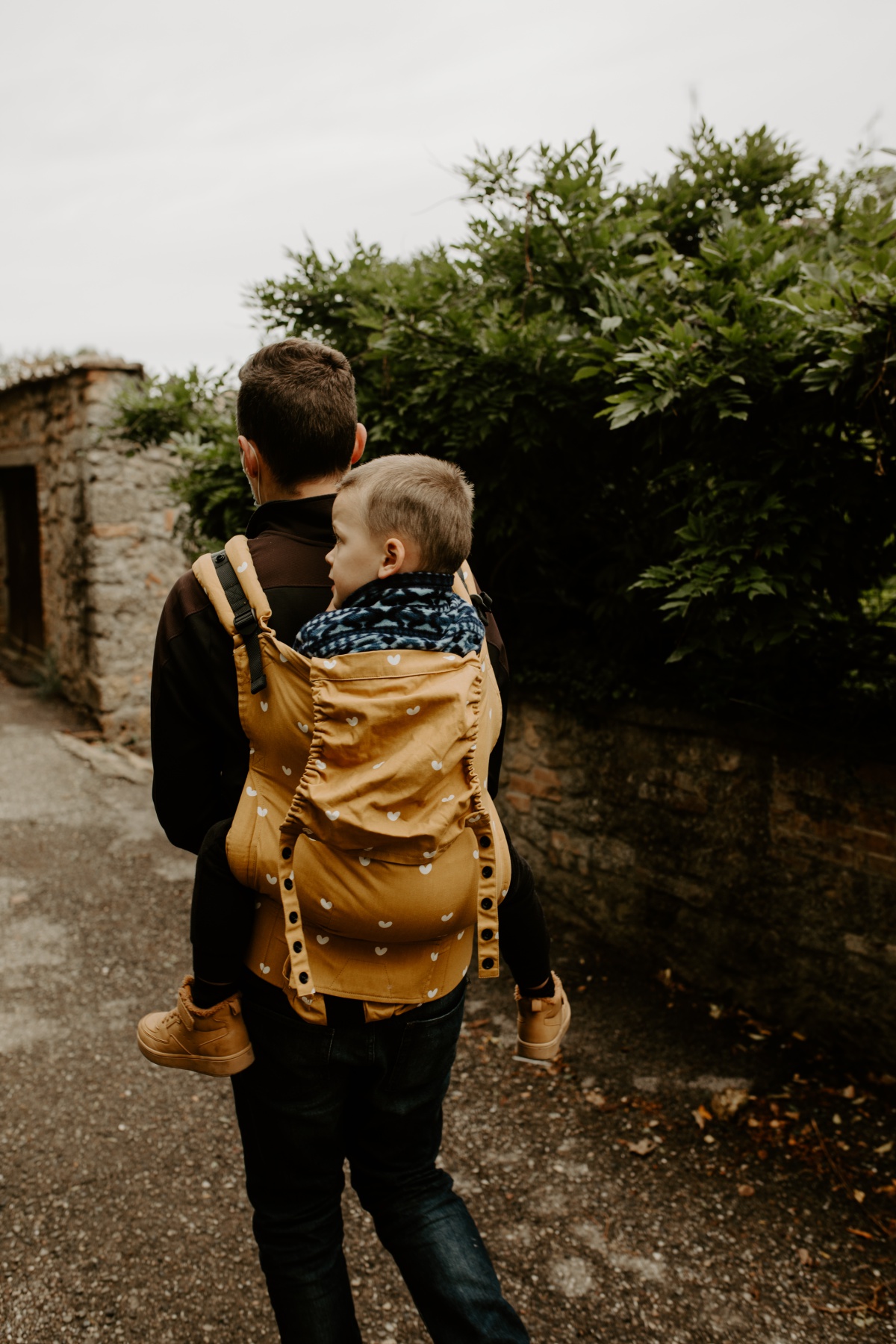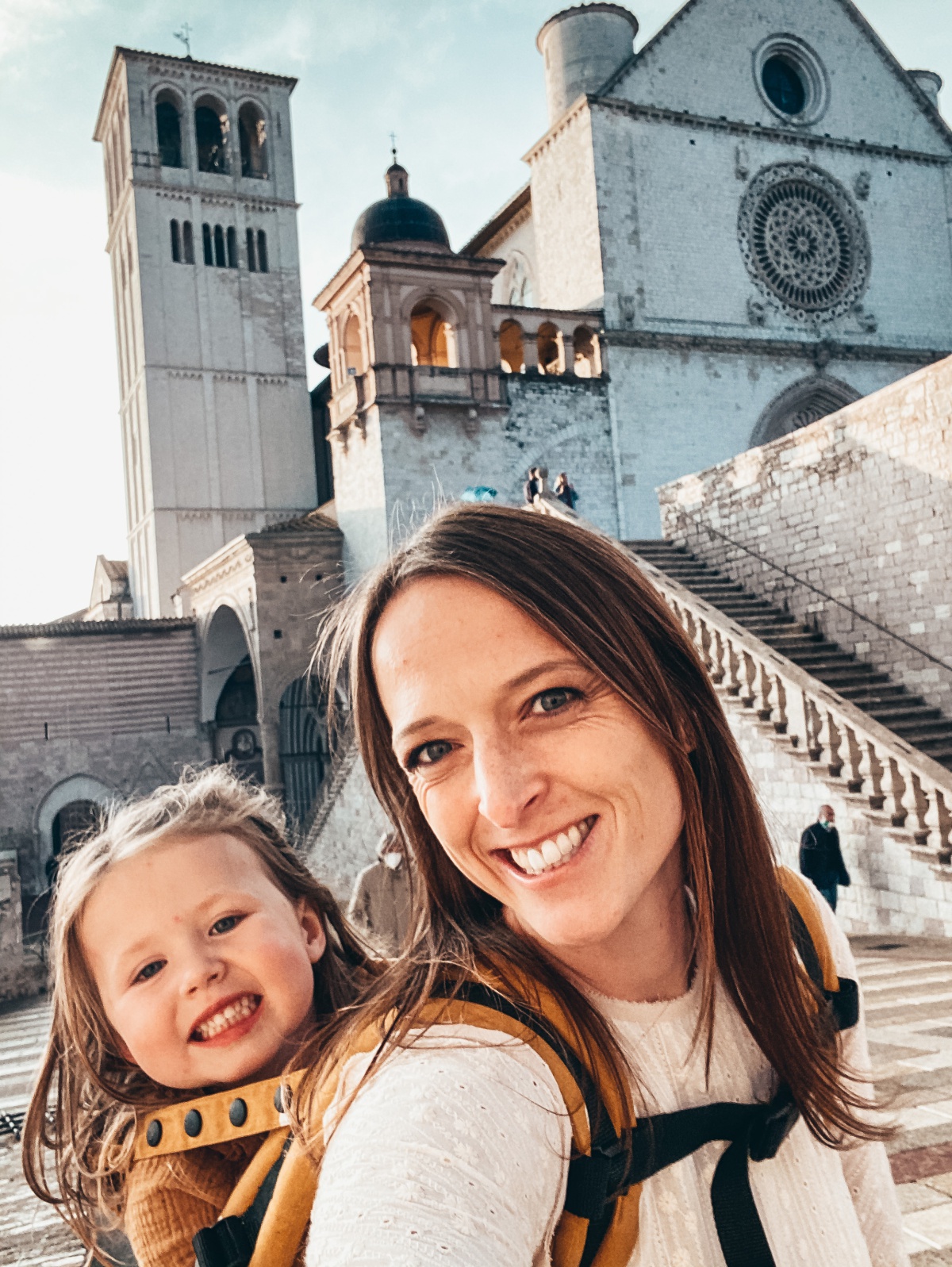 Without a stroller we made use of our one toddler carrier backpack I bought from Baby Tula and it was AMAZING. We WISHED wished wished that we had two of them for the trip! In fact, I ordered one to our house in Germany while STILL in Italy with full approval from my husband. 😂🙌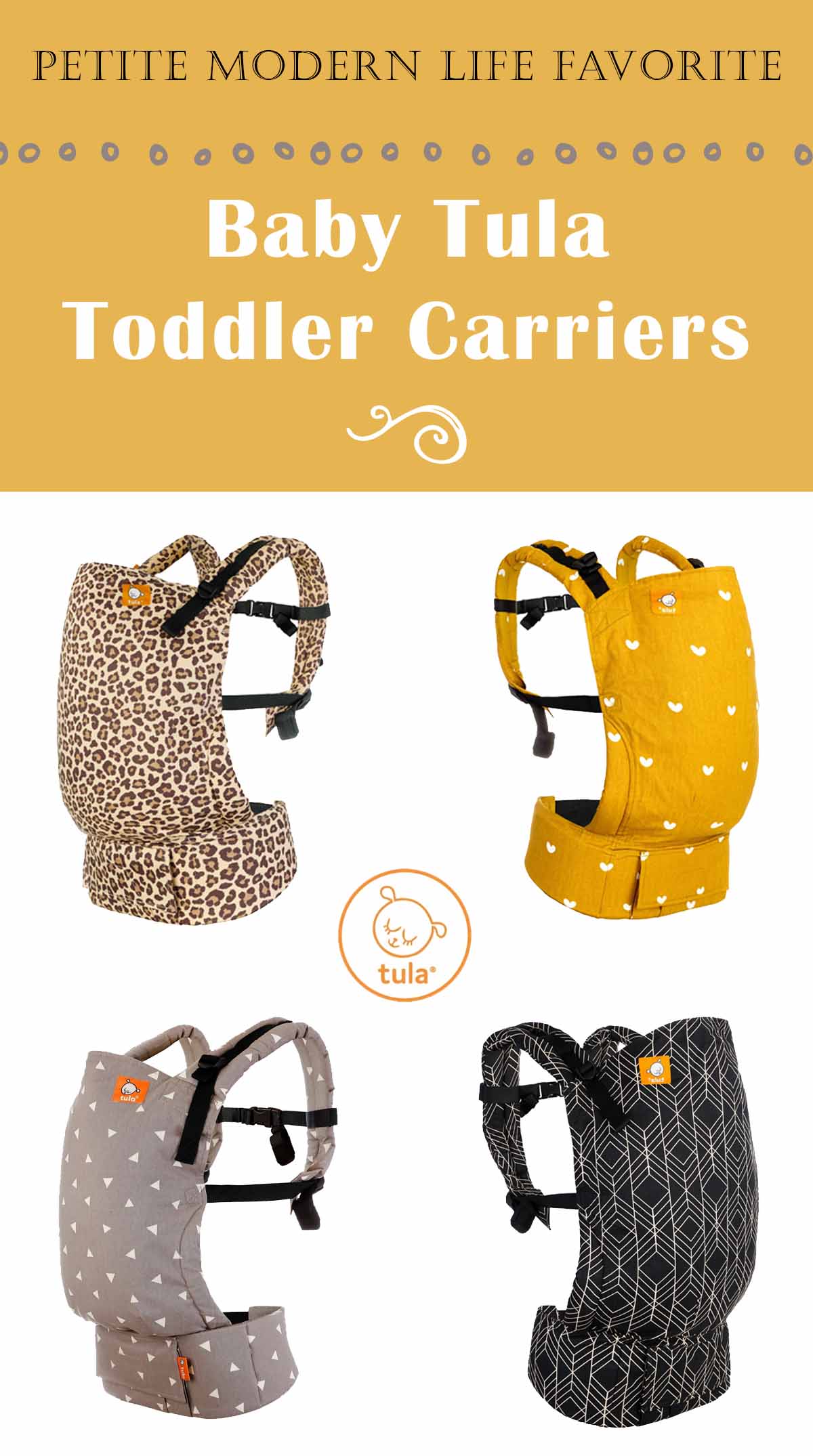 Why child backpack carriers are better than strollers for Tuscany.
The Baby Tula toddler carrier is rated from 25-60lbs! It rests on your hips without the pulling pain in your shoulders like I experience with hiking backpacks. If you love the Ergobaby 360 carrier for your baby, you'll LOVE this carrier!! Use my code for 5% off! KARISAGRIMSTAD5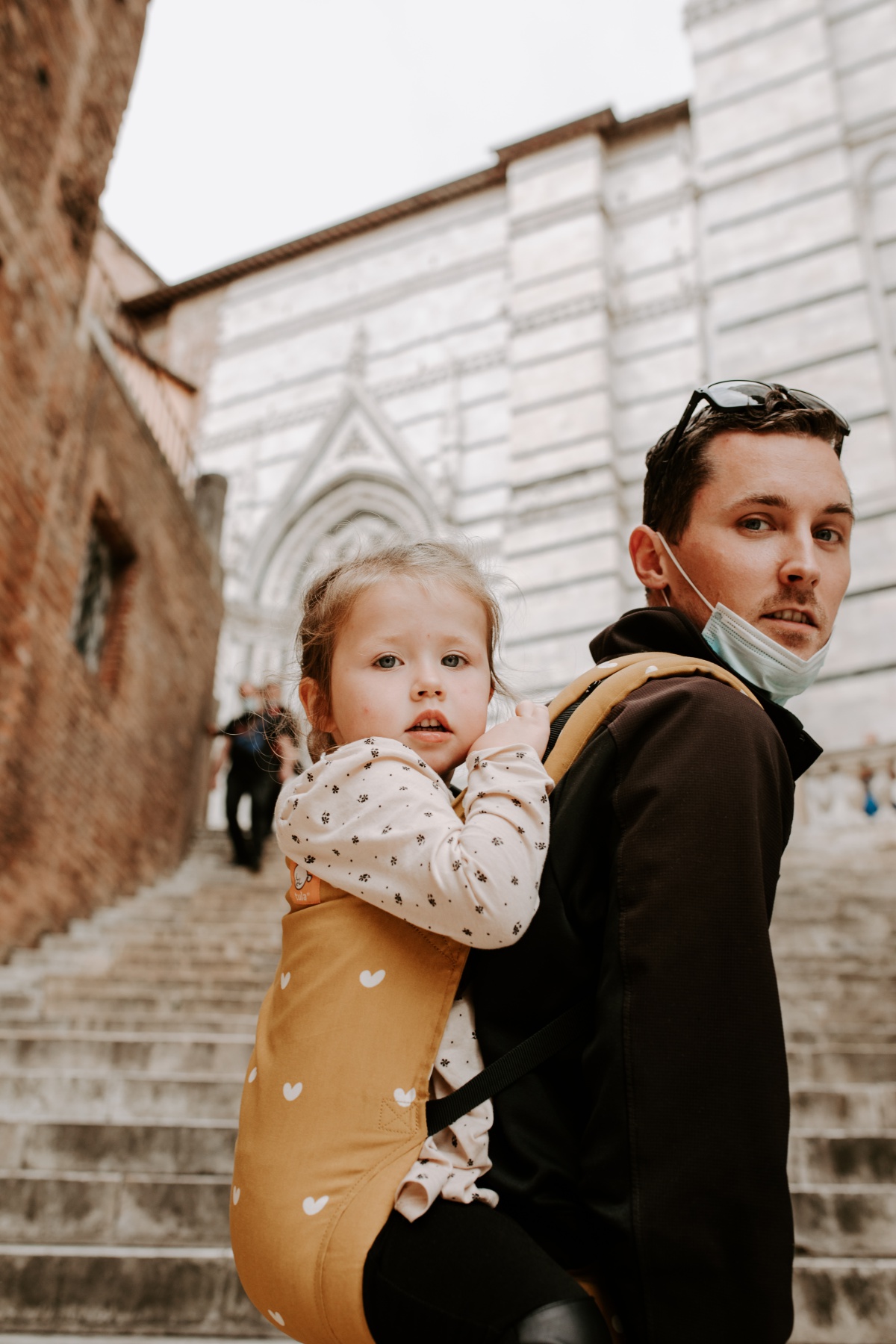 There are a lot of stairs in Tuscany that will make your stroller a major adventure hinderance. When the kids are in the carriers we wear the daypack on our front or just carry in hand. When the kids are walking we put the day pack on top of the carrier or stuff the carrier inside.
Backpack carriers help kids relax more than strollers. Think of it as your child being lovingly restrained against you 😉. They can't just jump out and run off like in a stroller and they feel safe and connected (physically and emotionally) to you during a busy day. This was super helpful for when our kids were getting over tired, emotional, and acting out.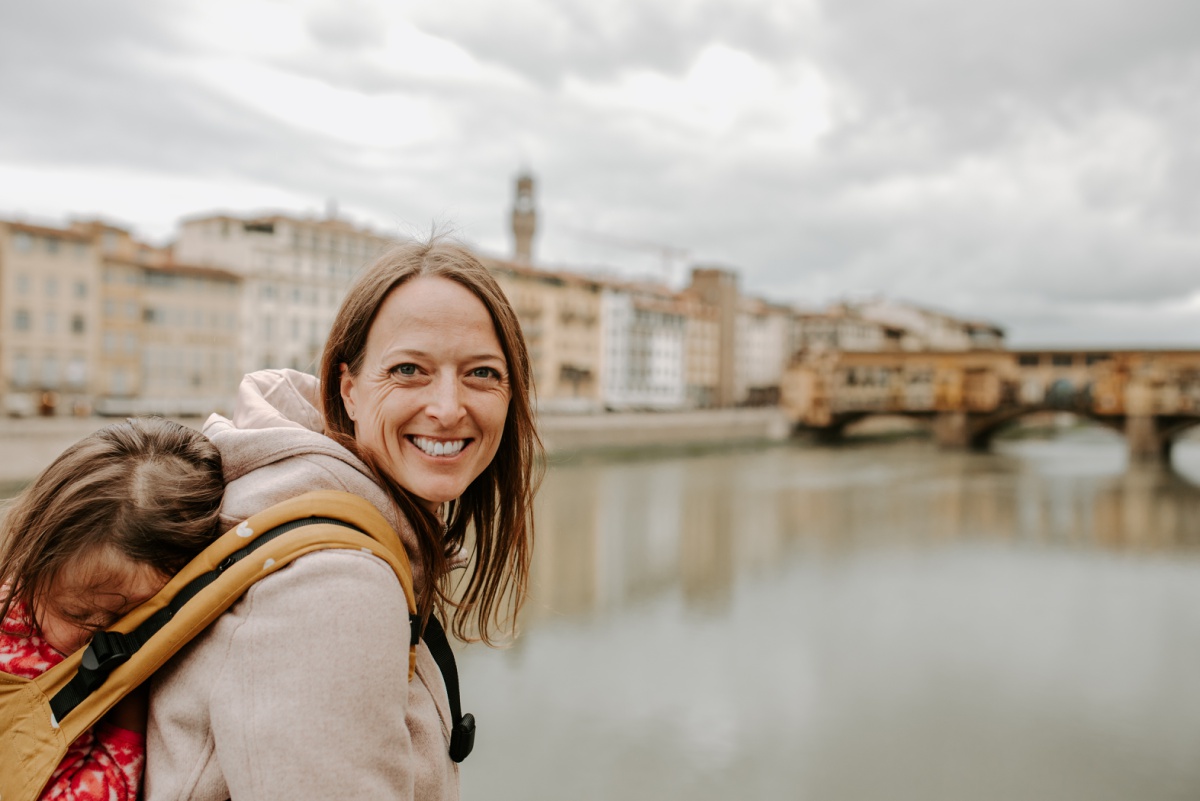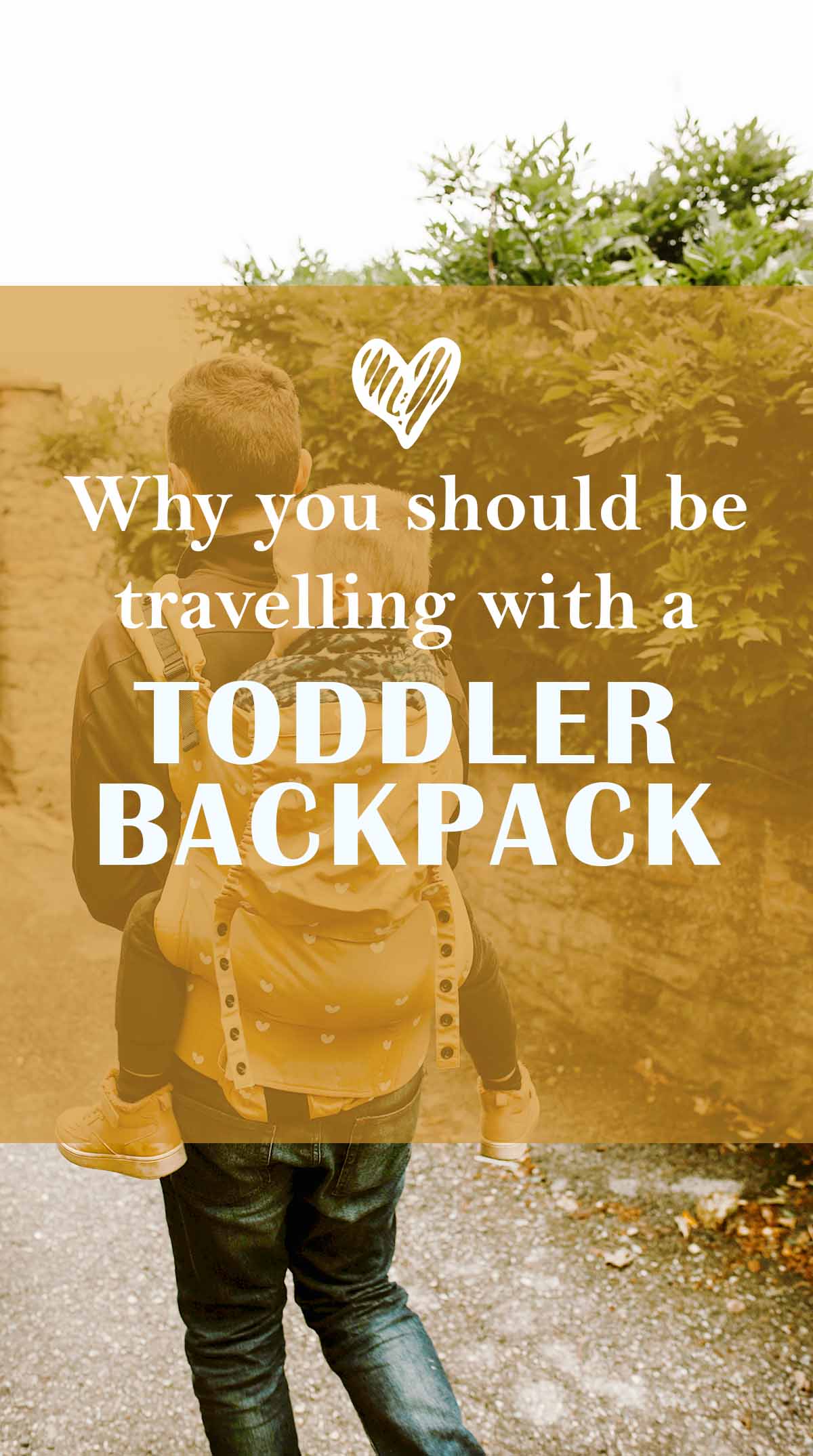 Tune in for Part 2 of our Tuscany trips with kids and how to choose the right place to stay!
xoxo Karisa