It's May and our Chelan build continues to evolve into a real house! This month's build update photos show the mudding wrapping up and getting ready for texture! We always love waking up to new photos of the house project and look forward to sharing them with you! Special thanks to Homes By JJ's creative director Austin and our pup caretaker Judy for snapping some of these!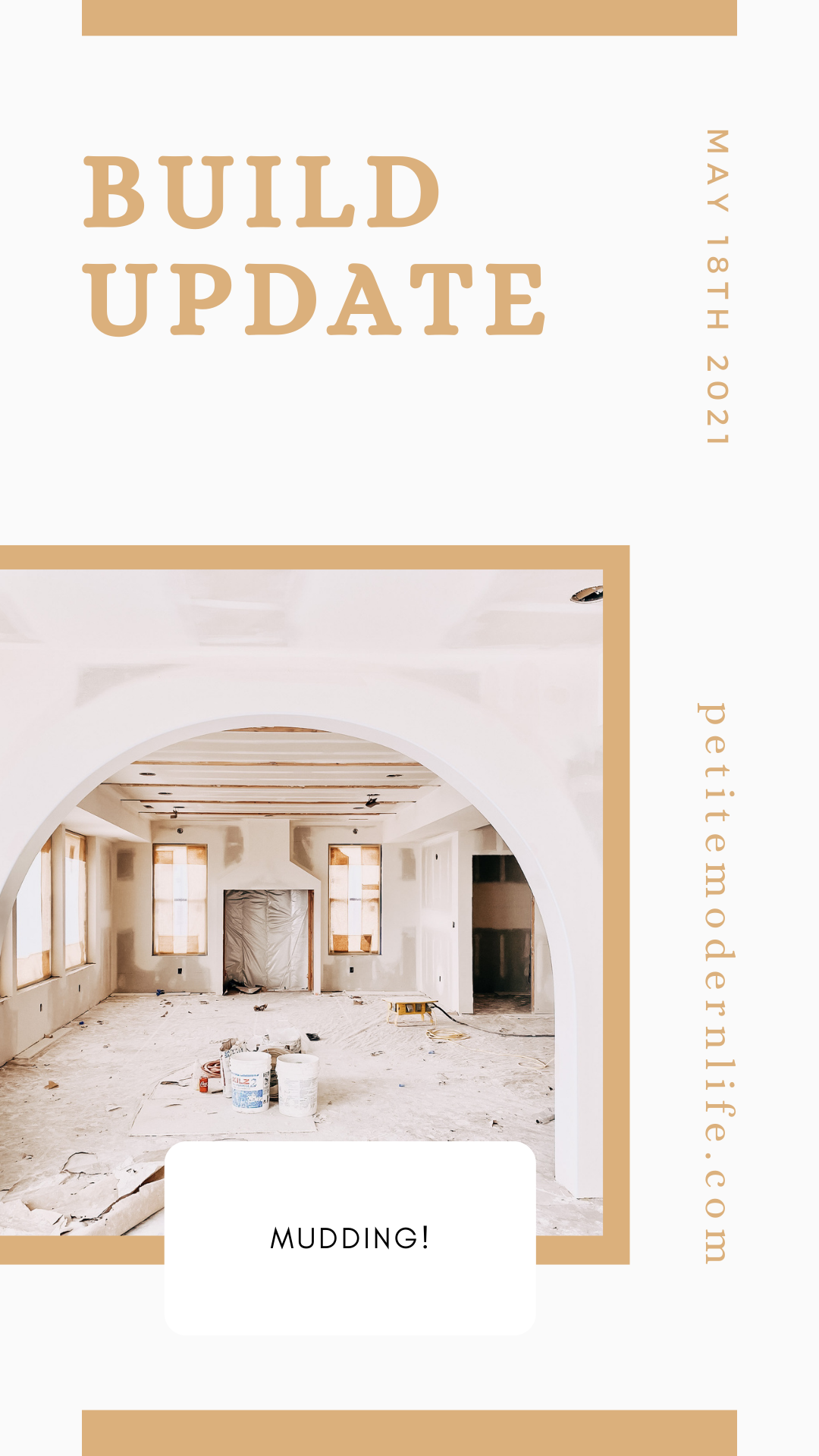 CATCH UP ON ALL THE FARMHOUSE BUILD UPDATE POSTS HERE!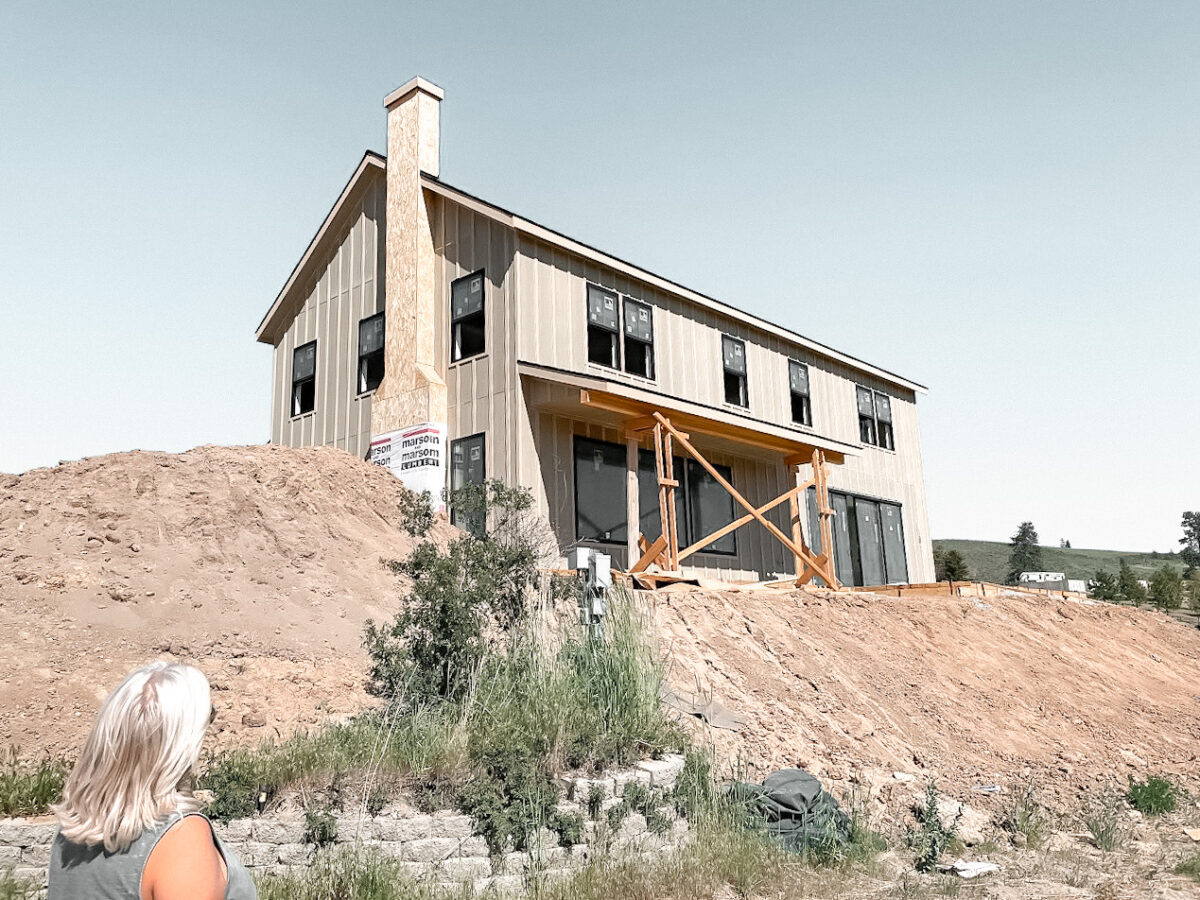 We're loving this archway look into the living room! Yes, it's a narrow living space. And it's even harder to really get a gauge on the dimensions without being there in person, but usually it's bigger than it looks! Despite it being small, once those beams are in the level of cozy cottage vibes will hit perfection. We didn't want a hulking space, we like the openness with a strong side of cozy. I'm so glad we designed a space that is truly what we wanted (and could afford), setting aside comparisons to other builds and styles.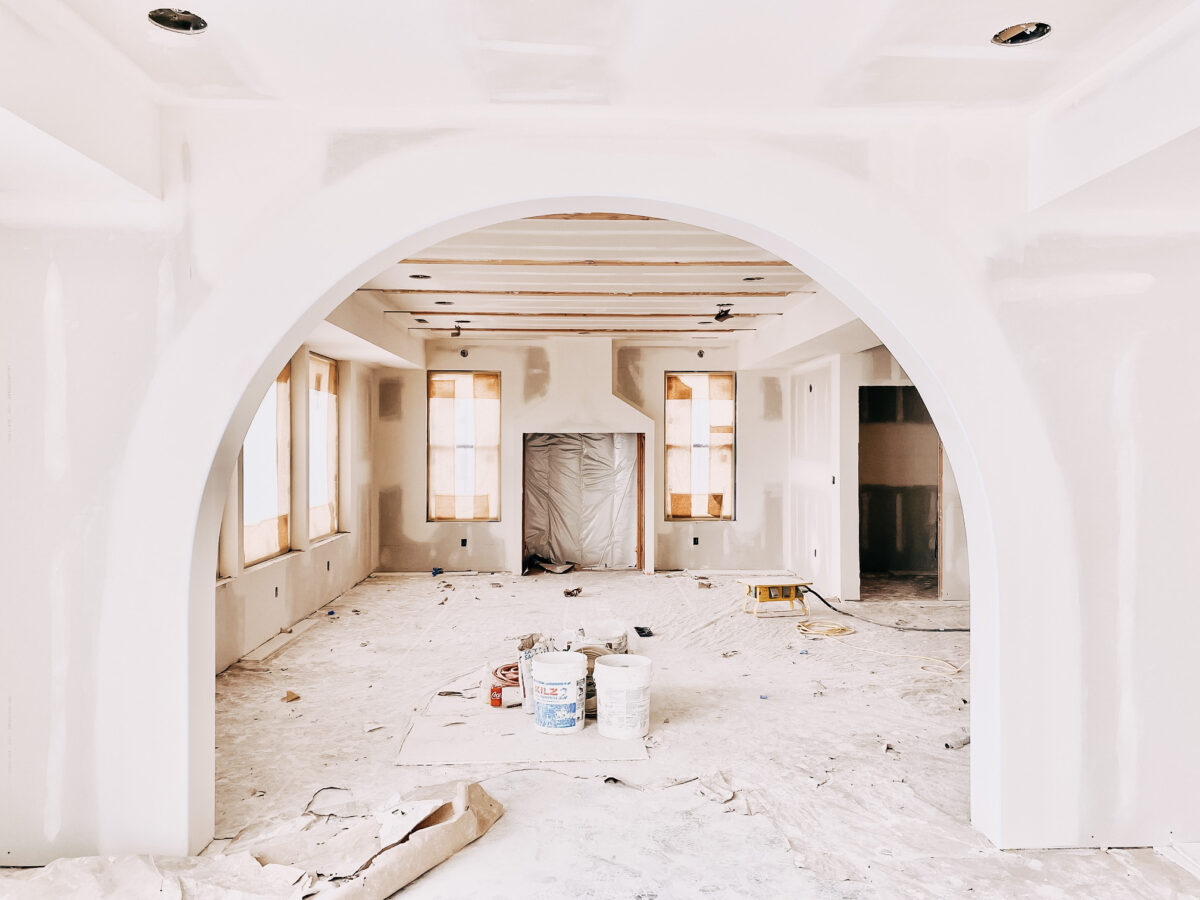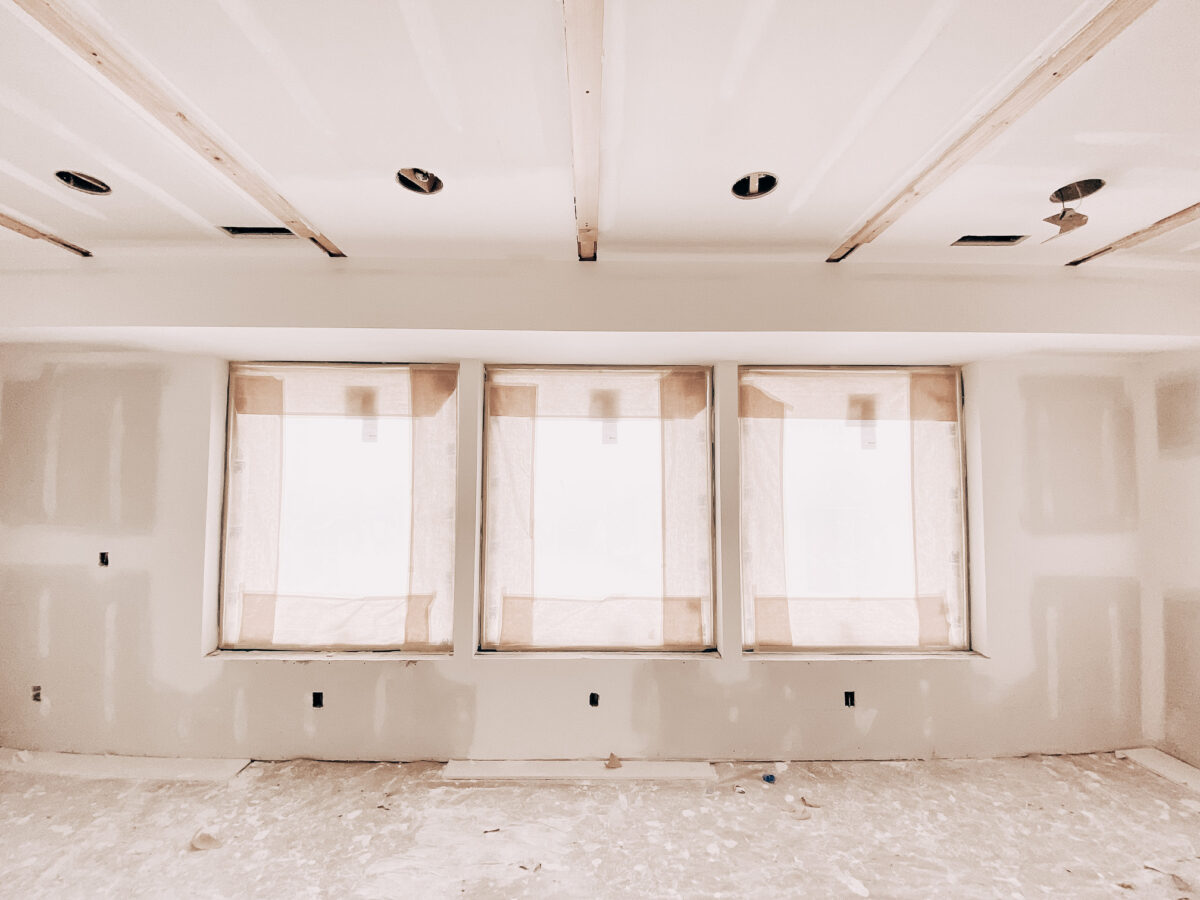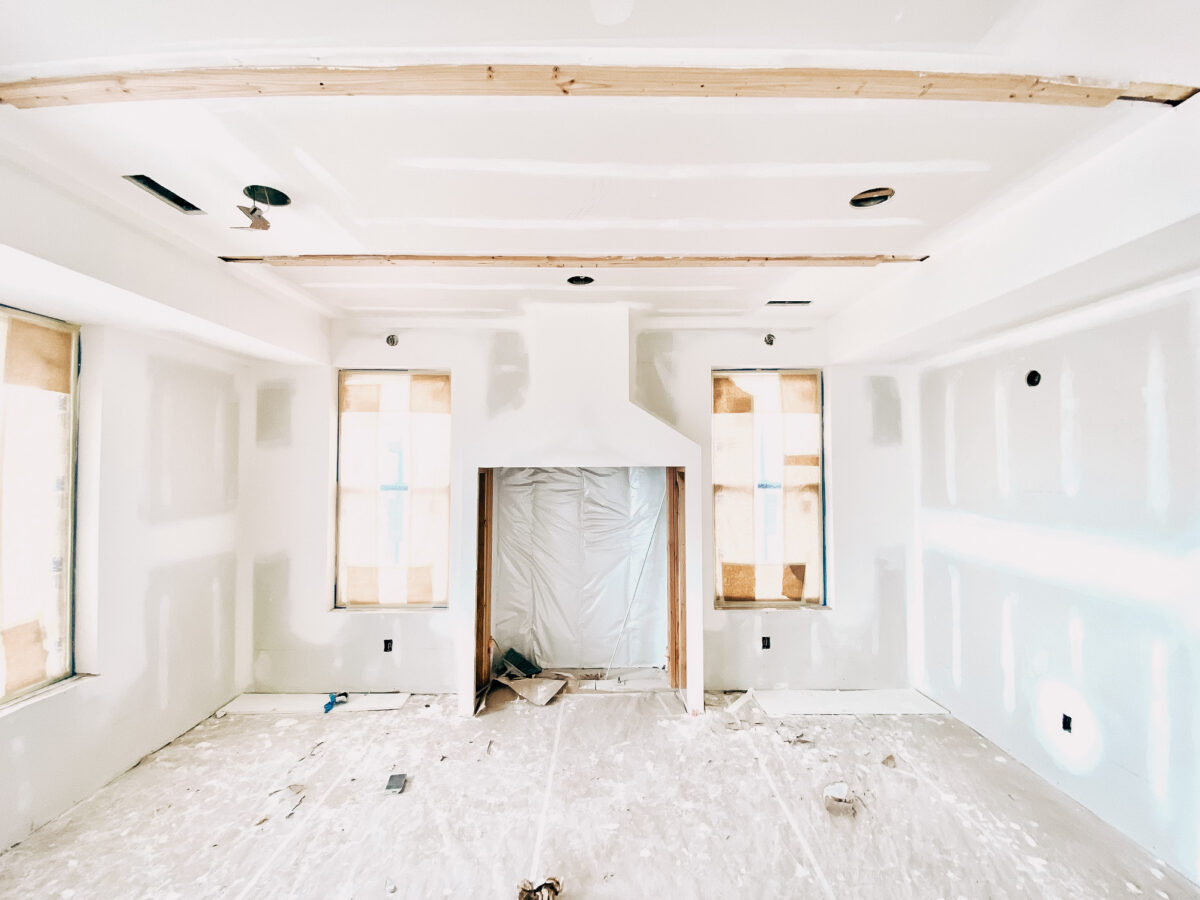 This pic is a bit fisheyed, but it's looking great! The visible wood on the ceiling is where the beams will attach to. The holes above the windows are for my wall sconces and the hole on the right wall will have an art light. Check out all my lighting sources in this European farmhouse lighting post!
The fireplace looks strange, but the gaping hole is awaiting our wood fireplace insert and all the gismos it requires. The front of the visible box itself will not be that big. Once in we'll be able to finish the gaping hole. We're pretty sure we'll finish the whole fireplace in stucco! You can find my European fireplace inspiration in this post!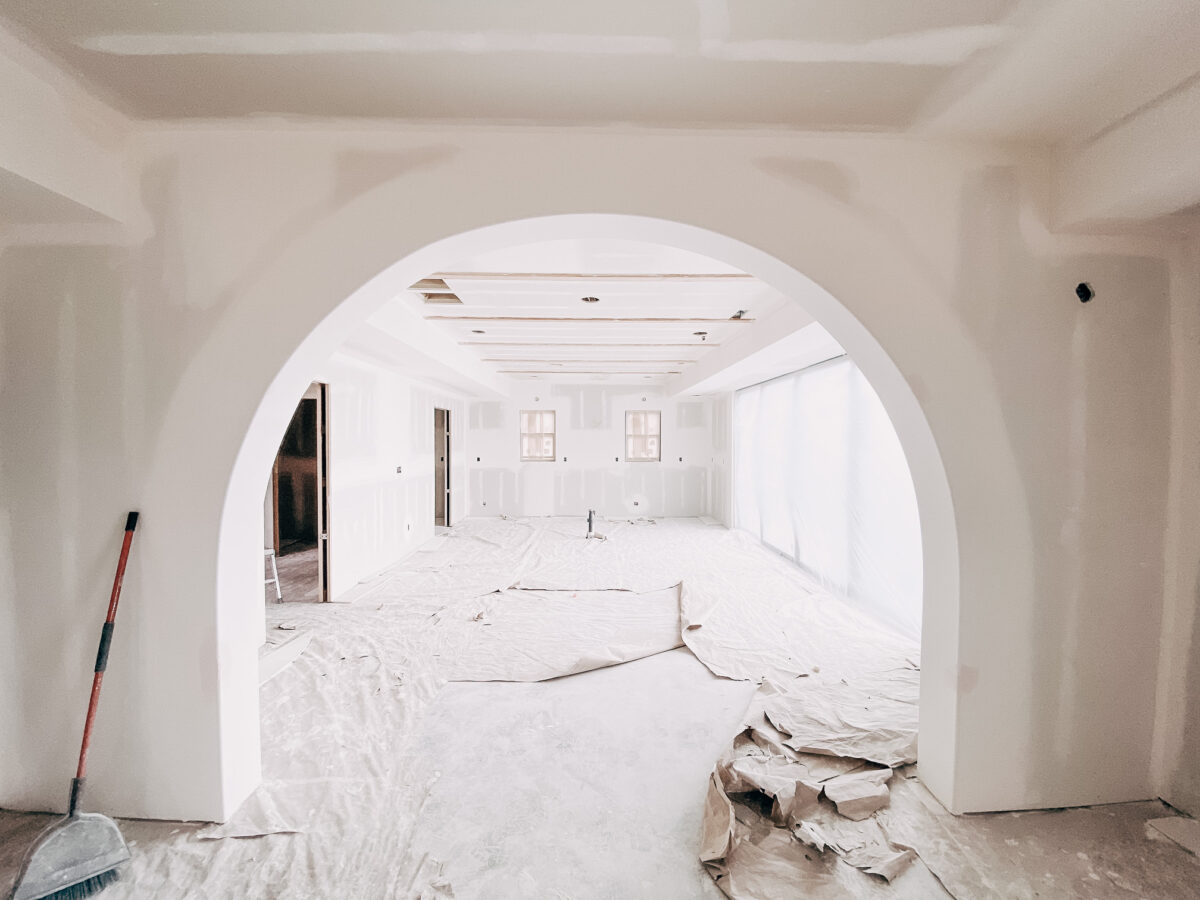 Doesn't it look a bit like an ET house with all the taping up? Fun fact, that movie terrified me as a kid, especially the plastic tunnel scenes. I don't know if I've ever watched it again! I'm a sissy when it comes to weird and scary movies.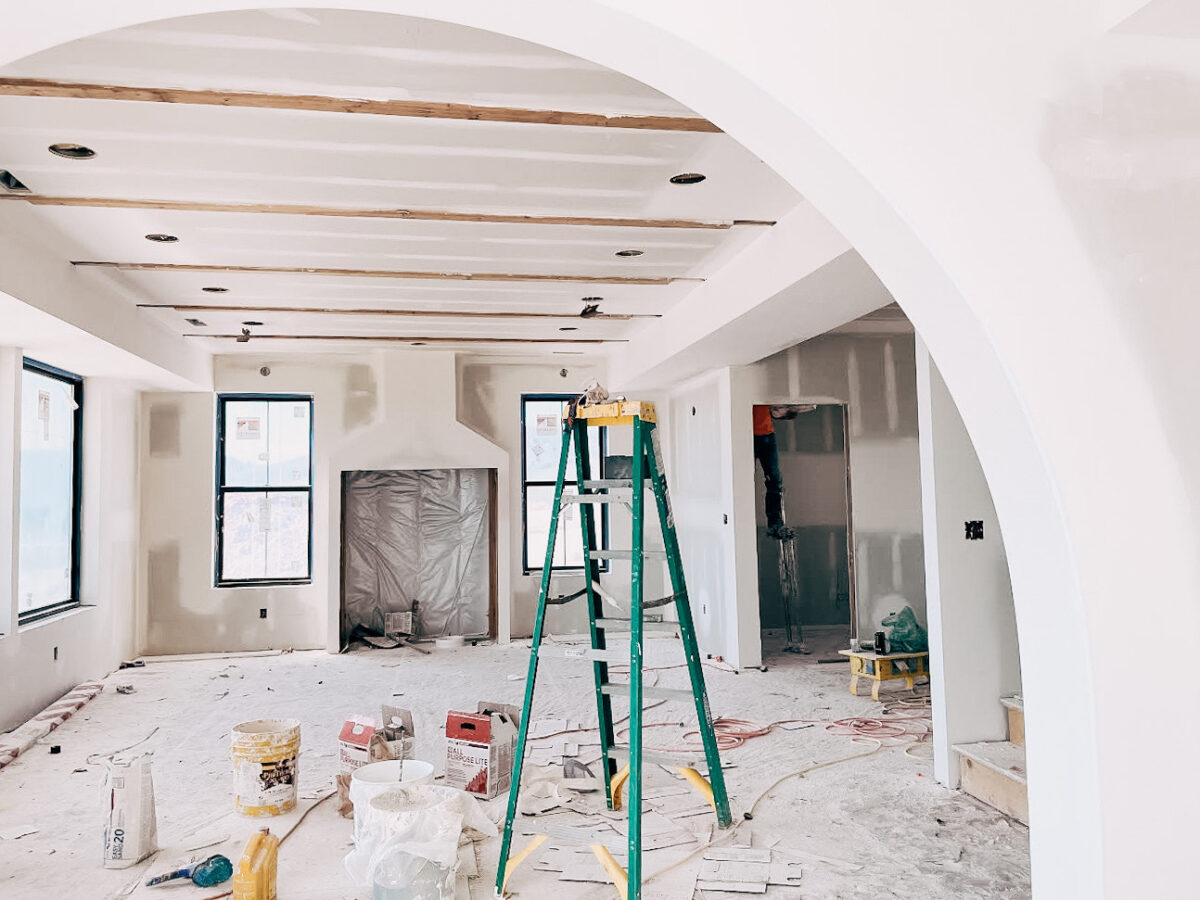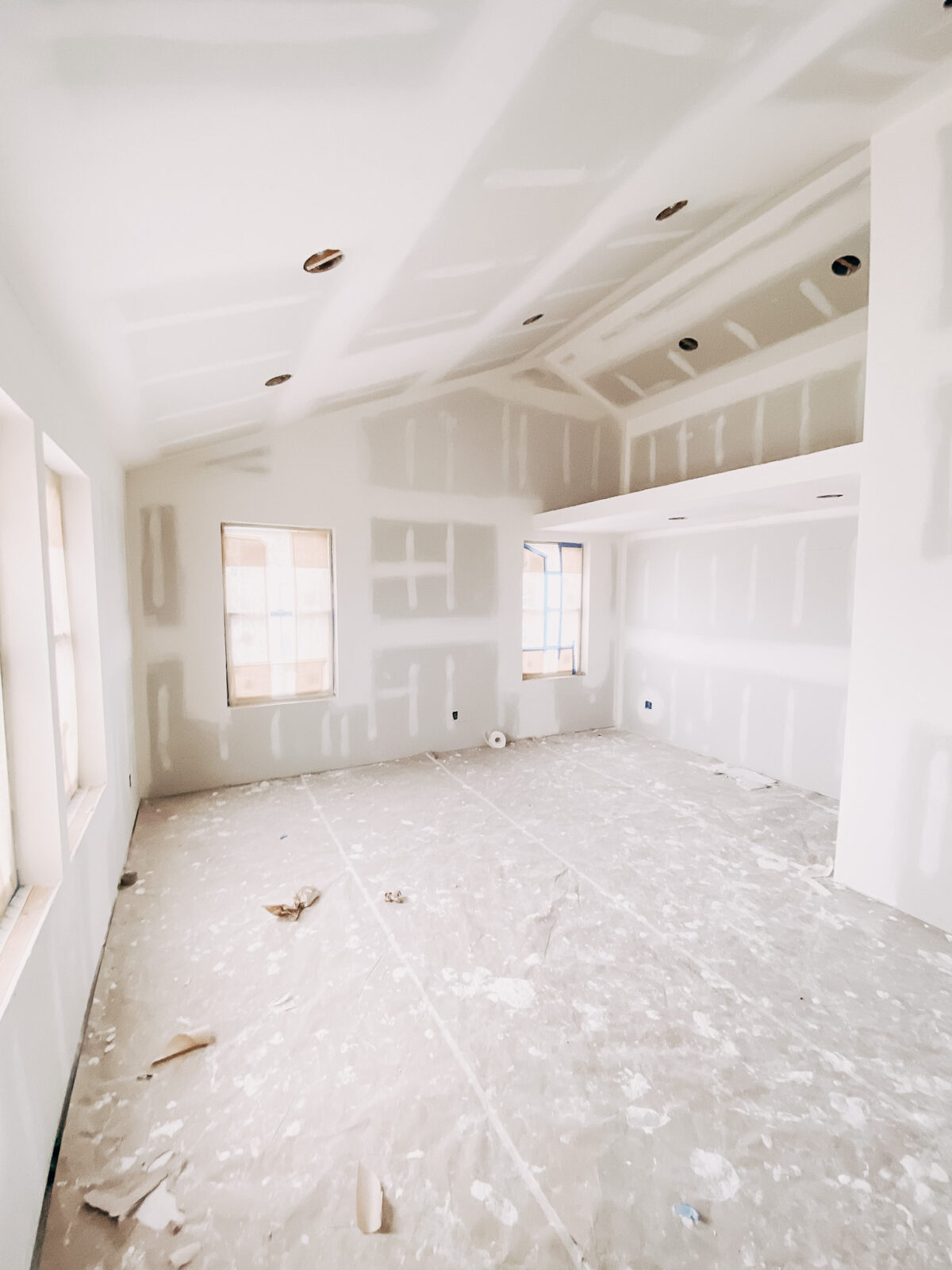 The kid playroom still gets me so excited! I love that the builder added lights above and below! So many fun things are going to happen in this room. Read more about my playroom inspiration in this post!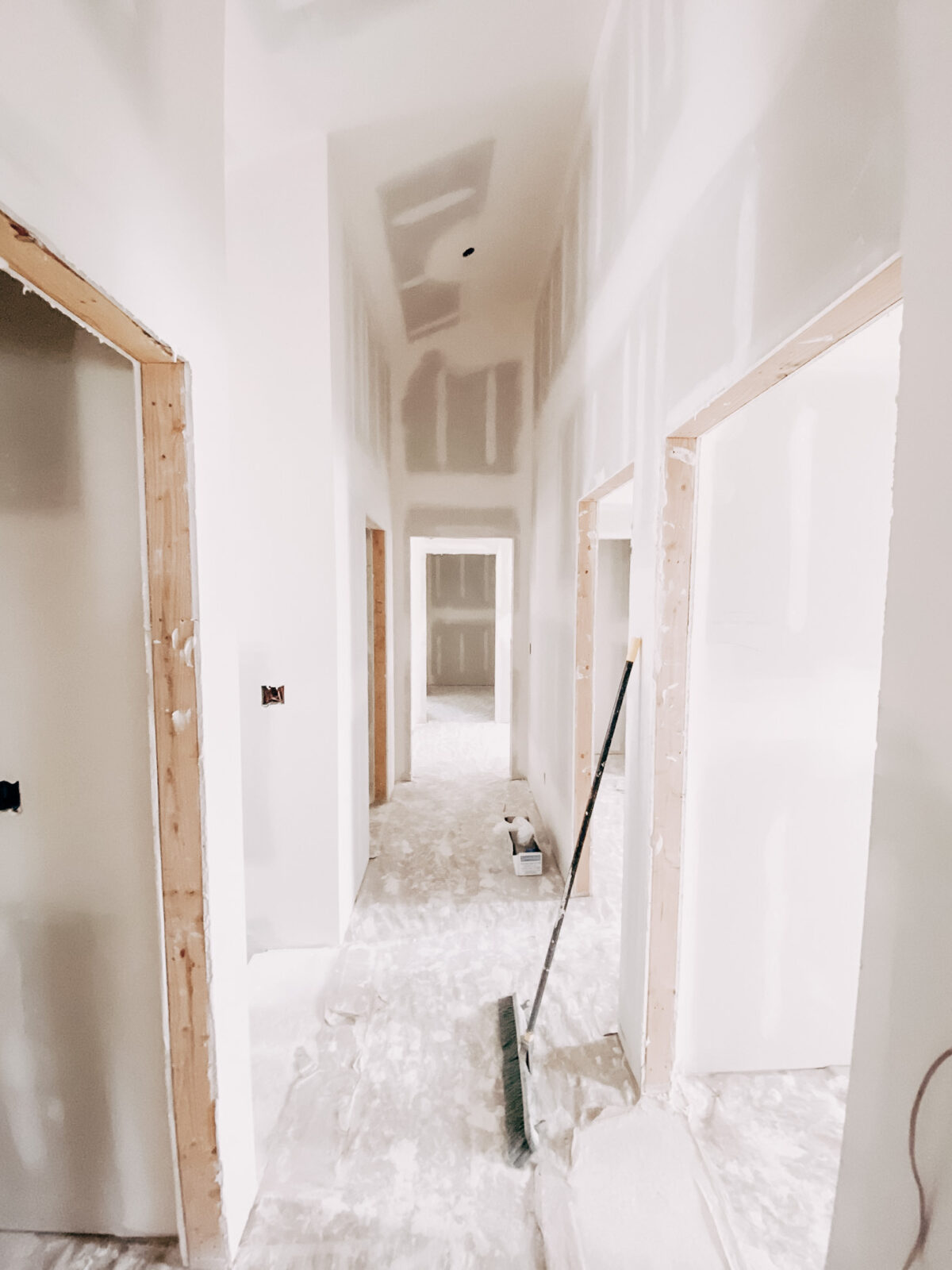 I'm truly starting to imagine us moving through these hallways and doing life! IT'S ACTUALLY GOING TO HAPPEN. 😅 We purchased these gorgeous pendant lights that will take this hallway from modern to classy. I'm also planning on painting the hall doors a light khaki color to add more warmth upstairs. You can find all my interior door color inspiration in this post!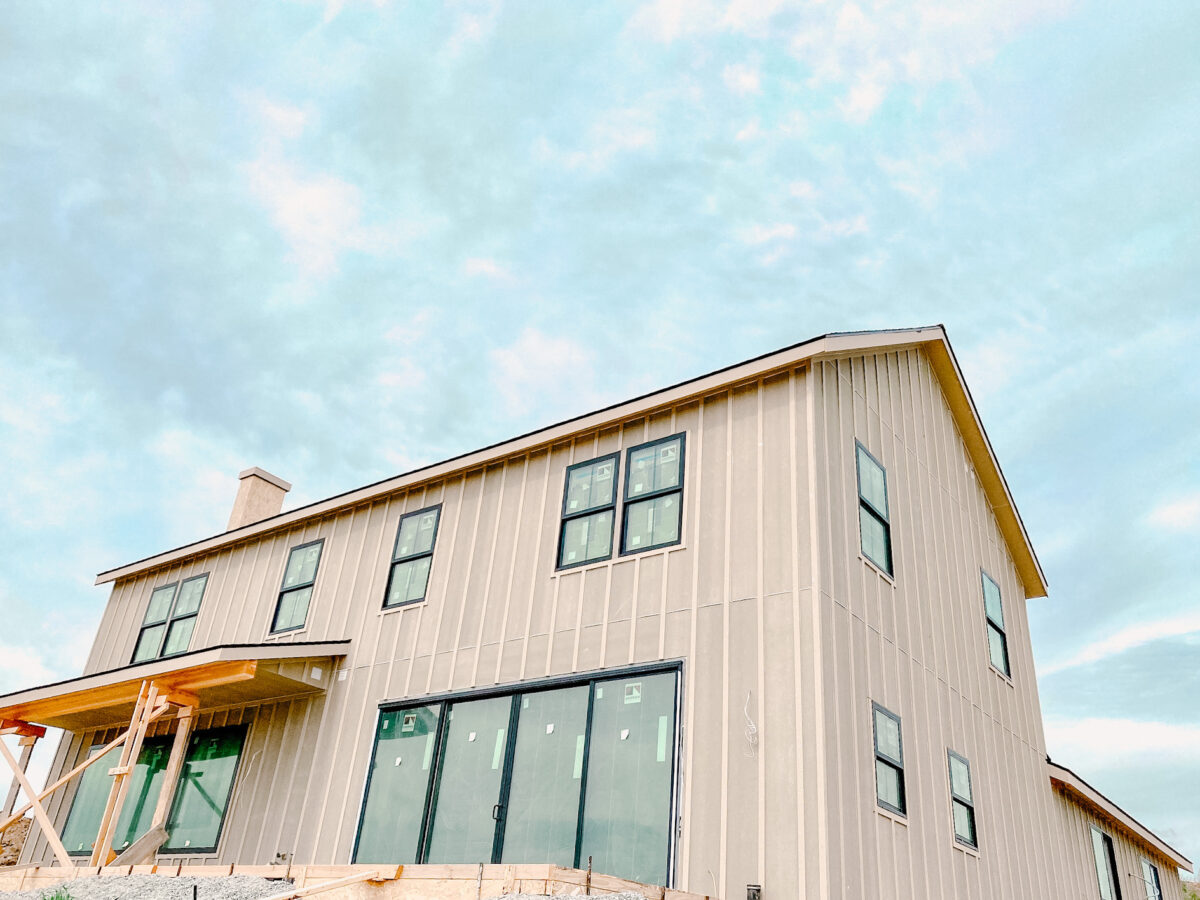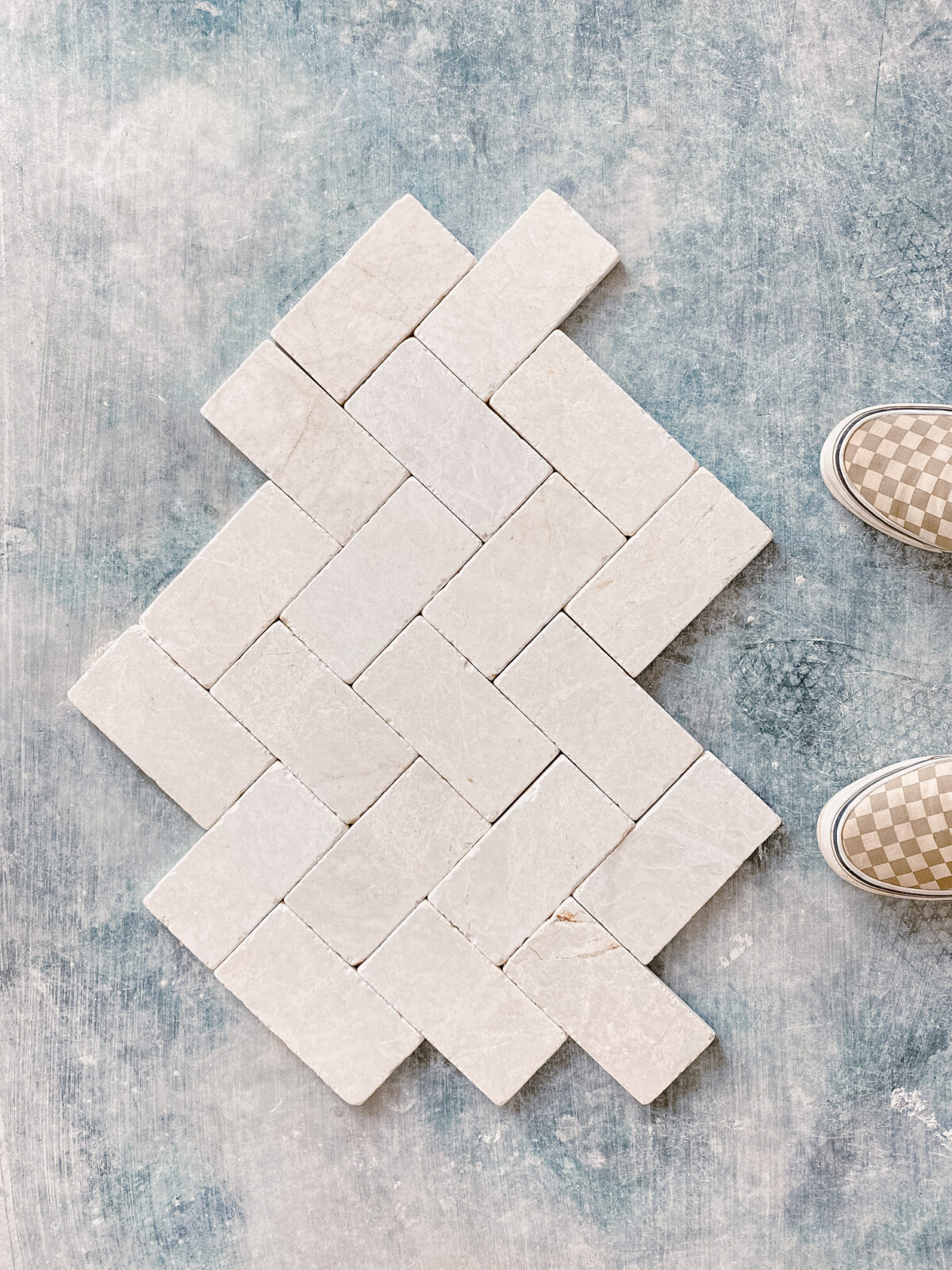 We chose our entry and mudroom floor tiles! They're a 3″x6″ honed marble tile from Turkey and they were just what we needed. If you recall, I originally dreamed of using this flagstone tile, but not only were they backordered by the time for purchase, the thickness would have been enough of a difference to make an awkward height transition (even with a floor transition piece) between the stone and wood floors. After searching for hours, we finally came across this tile that had the light coloration, honed edges, and perfect dimensions we were looking for. Do I still have the desire to design my own stone floor collection? YESSS..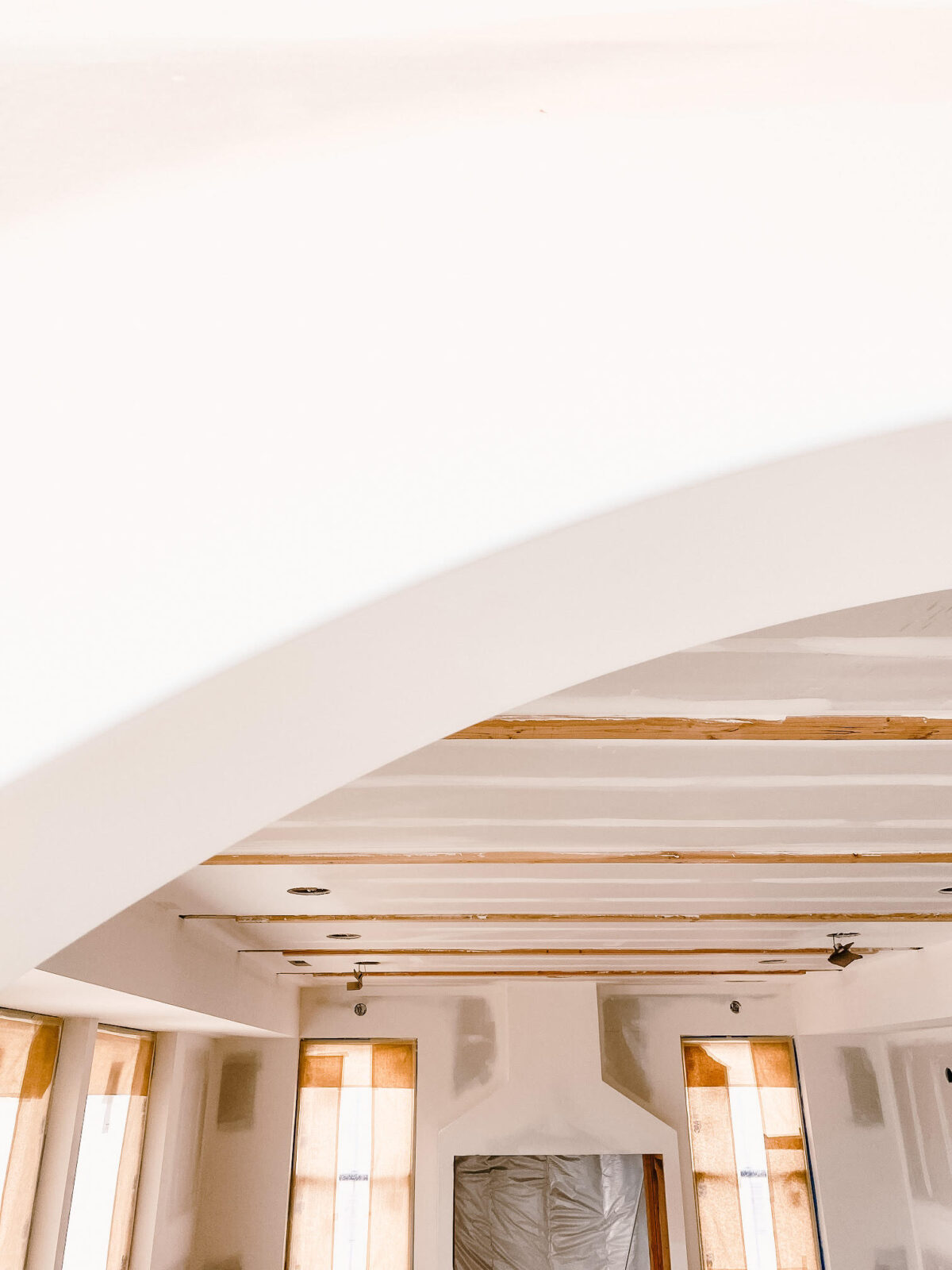 Thanks for stopping by for this build update! The texture is going on now, then paint, and floors start next week!
xoxo Karisa