In our build I want to incorporate warm tones that speak a little story into the rooms. One of the ways I plan to do this is by painting the upstairs hallway doors while leaving the downstairs doors solid wood. Now I'm on the hunt for the best neutral interior door colors to make this vision come to life. Don't miss my other paint inspiration post where I share Interior Designer's top white paint colors!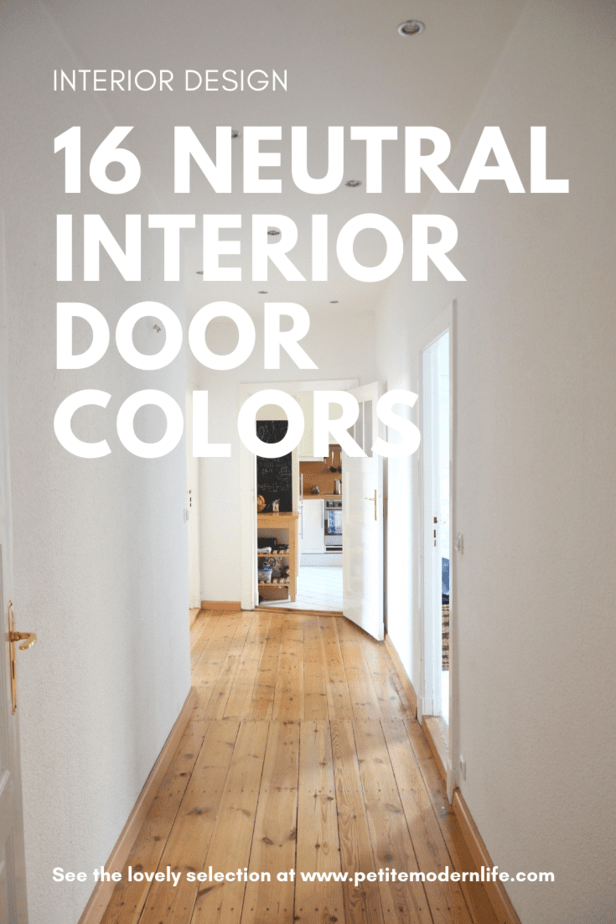 four neutral basic color families
Pinks
Tans
Greens
Blues
It's fascinating seeing how these colors pull in different homes and lighting. Still, some colors like blue and green will make your space cooler. For this reason I'm only showing one blue color below, because while it's very pretty, it's not the warm tones I'm going for!
Greens could arguably be cool too, but I find myself more in love with those tones than the tans at this point! And then I came across Minute Mauve… Well you had me a "mauve," but this warm gray that just sings lovely! Check out these 16 neutral hallway door colors I hand selected during my hunt. What do you think?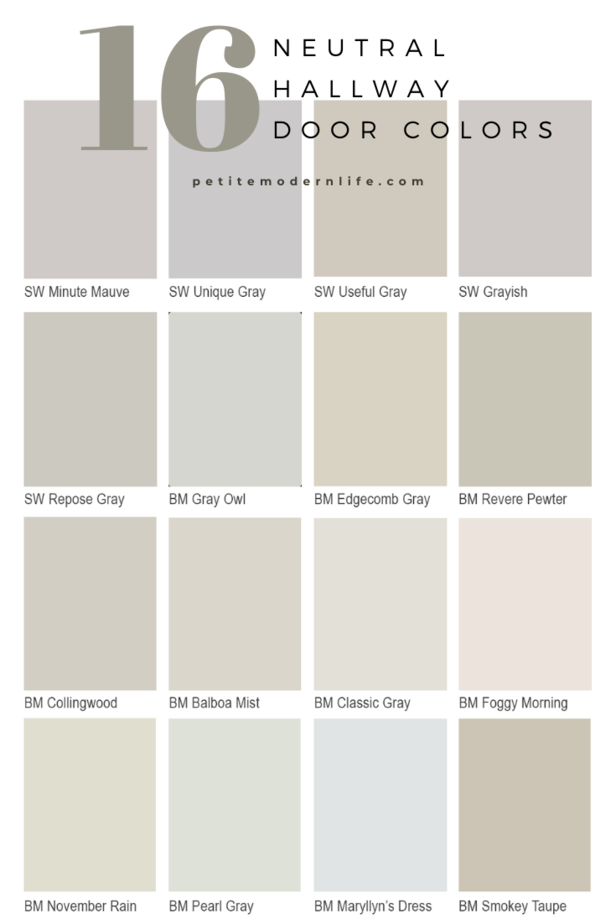 Neutral interior door colors from homes I love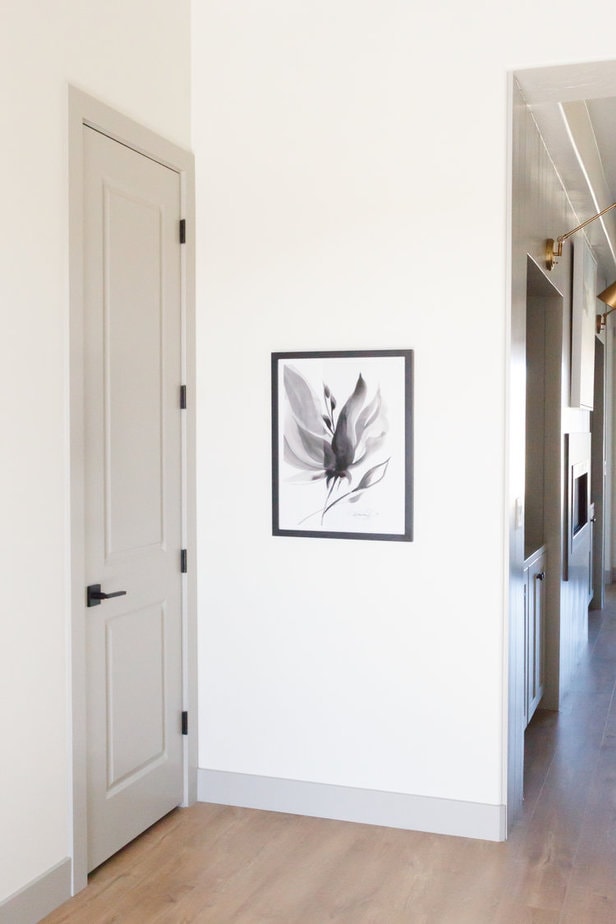 Designer: Salt Box Collective
Door Color: SW Mindful Gray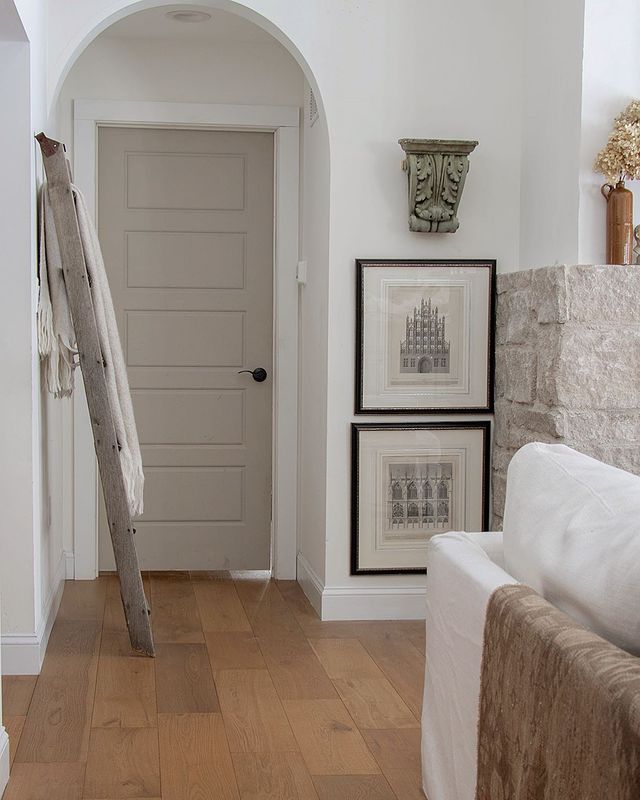 Creator: Deb from Seeking Lavender Lane
Door color: Stone Hearth by Benjamin Moore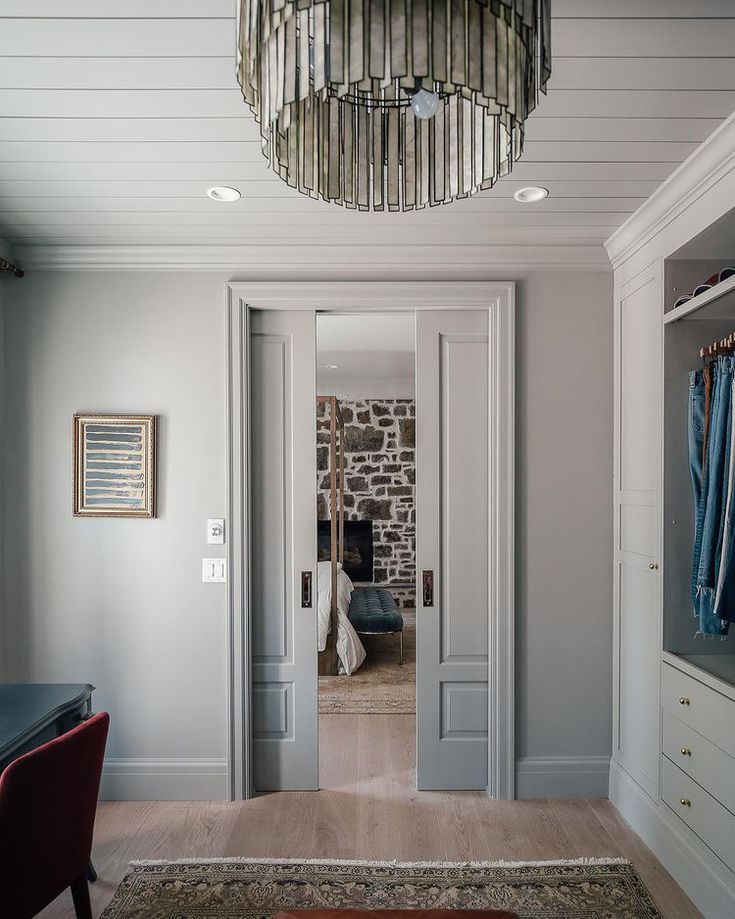 Creator: Julia from Chris Loves Julia
Door Color: Lamp Room Gray by Farrow & Ball
Designer: Beth Webb Interiors
Door Color: BM Kendall Charcoal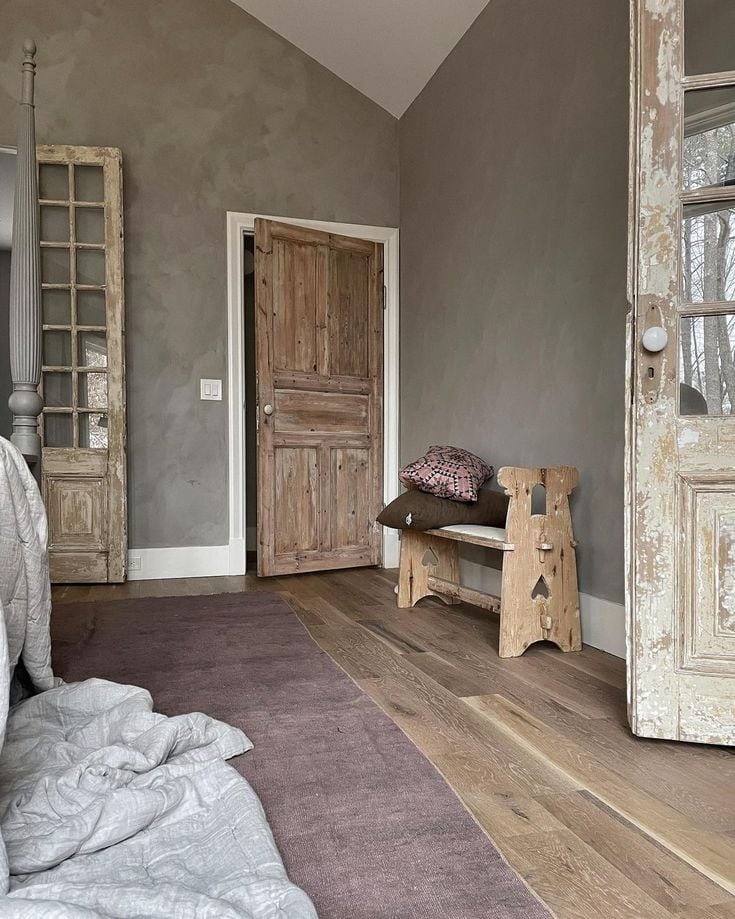 Design and Home by Hanna Soderstrom from Home At Hand
Doors: A vintage door from relatives in Sweden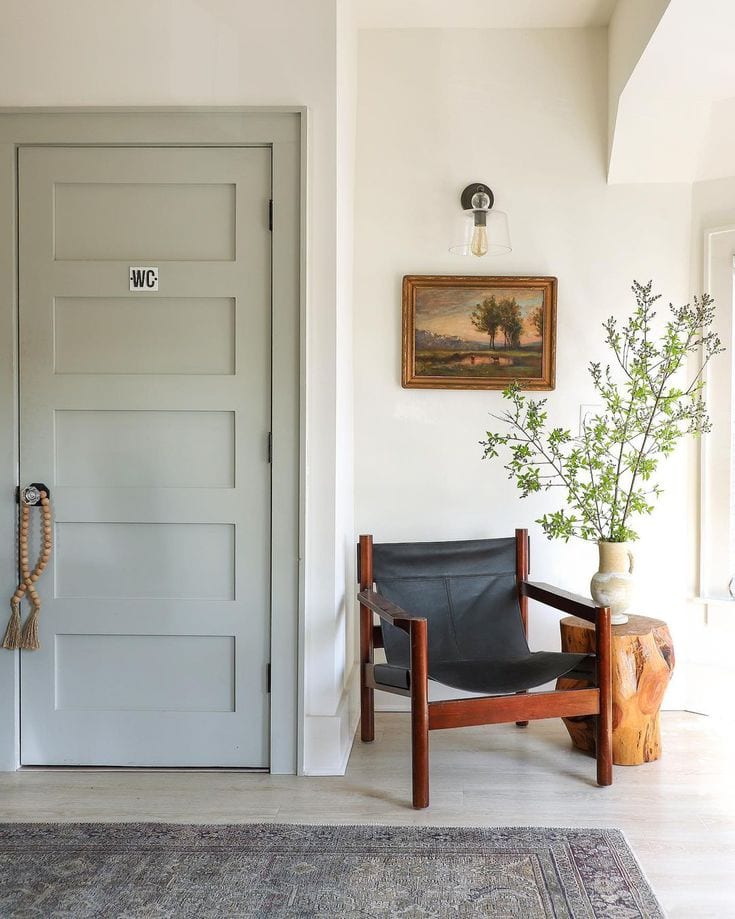 Design and home by Jenni from I Spy DIY
Door Color: Silver Celadon Chalk Paint
Home and Design by Kelsey Design Co
Door Color: SW Unusual Gray
Design and Home by Kristi from Making it in the Mountains
Door Color: BM Edgecomb Gray
Home and Design by Room for Tuesday
Door Color: SW Aesthetic White
Design and Home by Melanie Lissack Interiors
Door Color: M&L Plaster Pink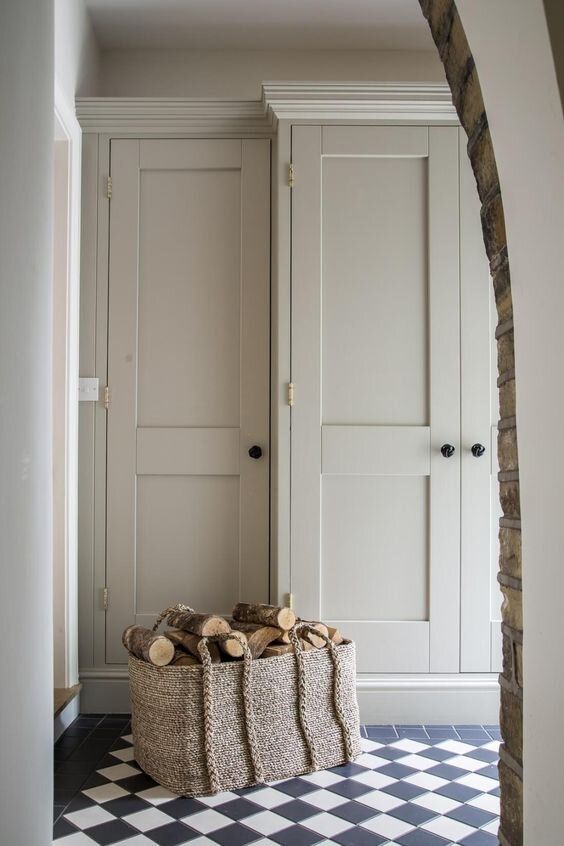 Design and Home by: Sarah Gordon Home
Door Color: BM Balboa Mist
I love this visual against a bright white of different neutral colors that Jaime from So Much Better With Age made! What door colors are you loving these days? Do you think you could move on from just a white door for a time? (I'm here making this decision now so the builder can paint the doors and not me! haha!)
xoxo Karisa
(Featured top image showing Photo by Skylar Kang from Pexels)