Our first extended vacation as a family in Germany was a July trip from Hamburg to southwest Germany. We squished the trip into a three night stay due to work constraints, but managed to see and enjoy just enough with our 3 and 4 year old in tow that it was worth it! In this post I've broke the trip into two parts, today I'll share about touring Cochem, Germany with kids and our day stop at Burg Rheinstein!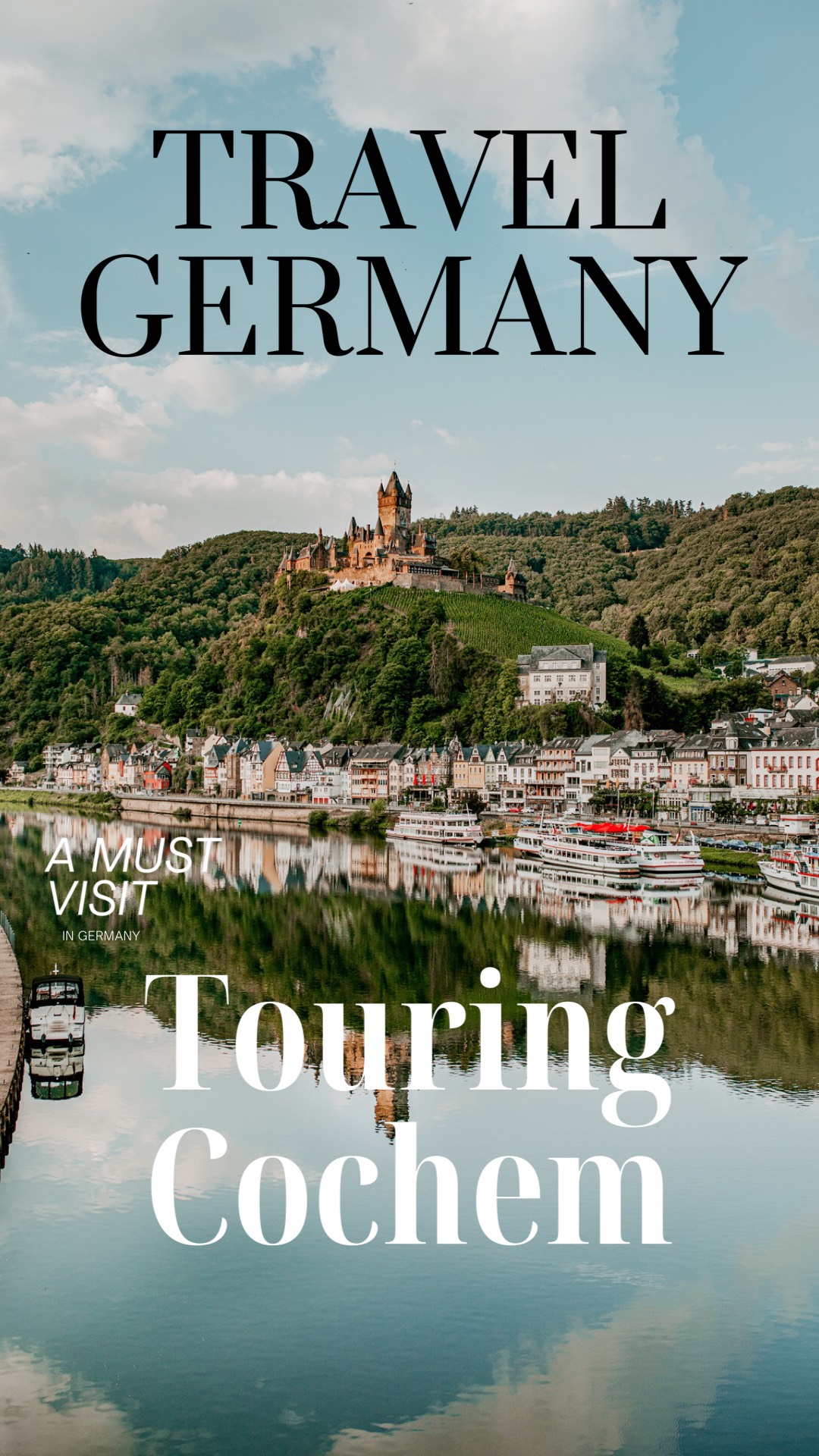 We decided to take our car for this trip. A train and bus could probably get you all the way to Cochem, but with kids and all the gear that was a no go. The difficult part of living so far north is being far away from the main attractions of Germany! Still, travelling by car is still the easiest way to get to the small towns.
Touring Cochem with a Stroller?
You might notice that we took our large stroller on this trip. At the time, we only had one toddler backpack and didn't understand yet how amazing it was to have two! While it was very nice to have a stroller walking around the easy streets of Rothenburg, we didn't use it for touring Cochem or the rest of the trip.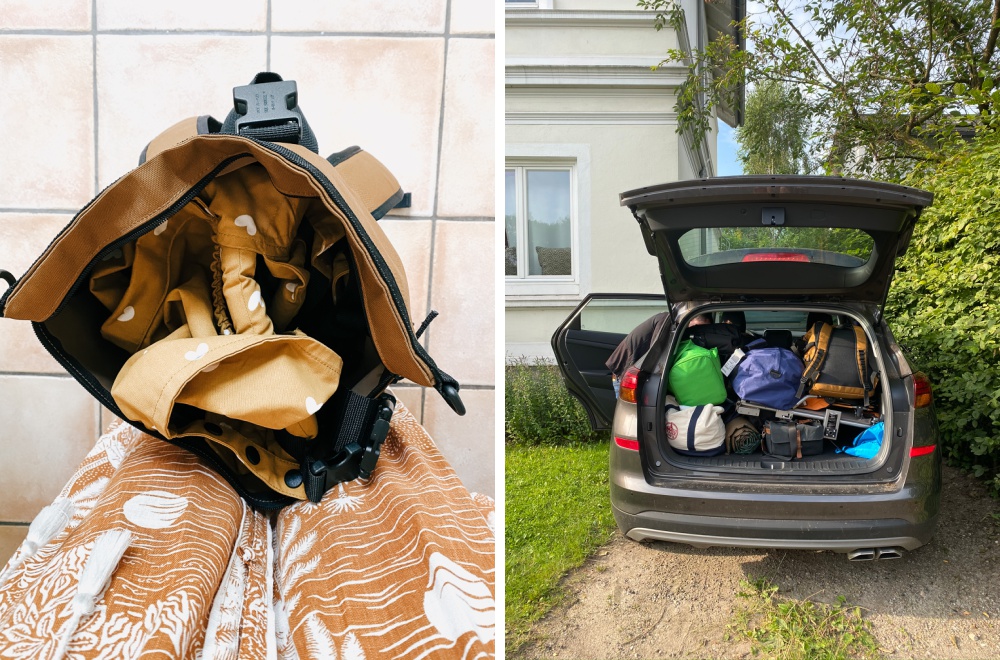 We found that size stroller just takes up too much car space and is a pain to take in and out. After our Italy trip, we'll be leaving the stroller behind and only bringing toddler backpack carriers! You can read more about my carrier love in this post!
Here is the route we took for our whole trip! Cochem was our first stop after a 6 hour car drive! We survived with a lunch break in Munster and pretty much tablets and snacks for the kids. 😅 It was so neat to drive into through the hillier region of Germany after being in the flat north for so long!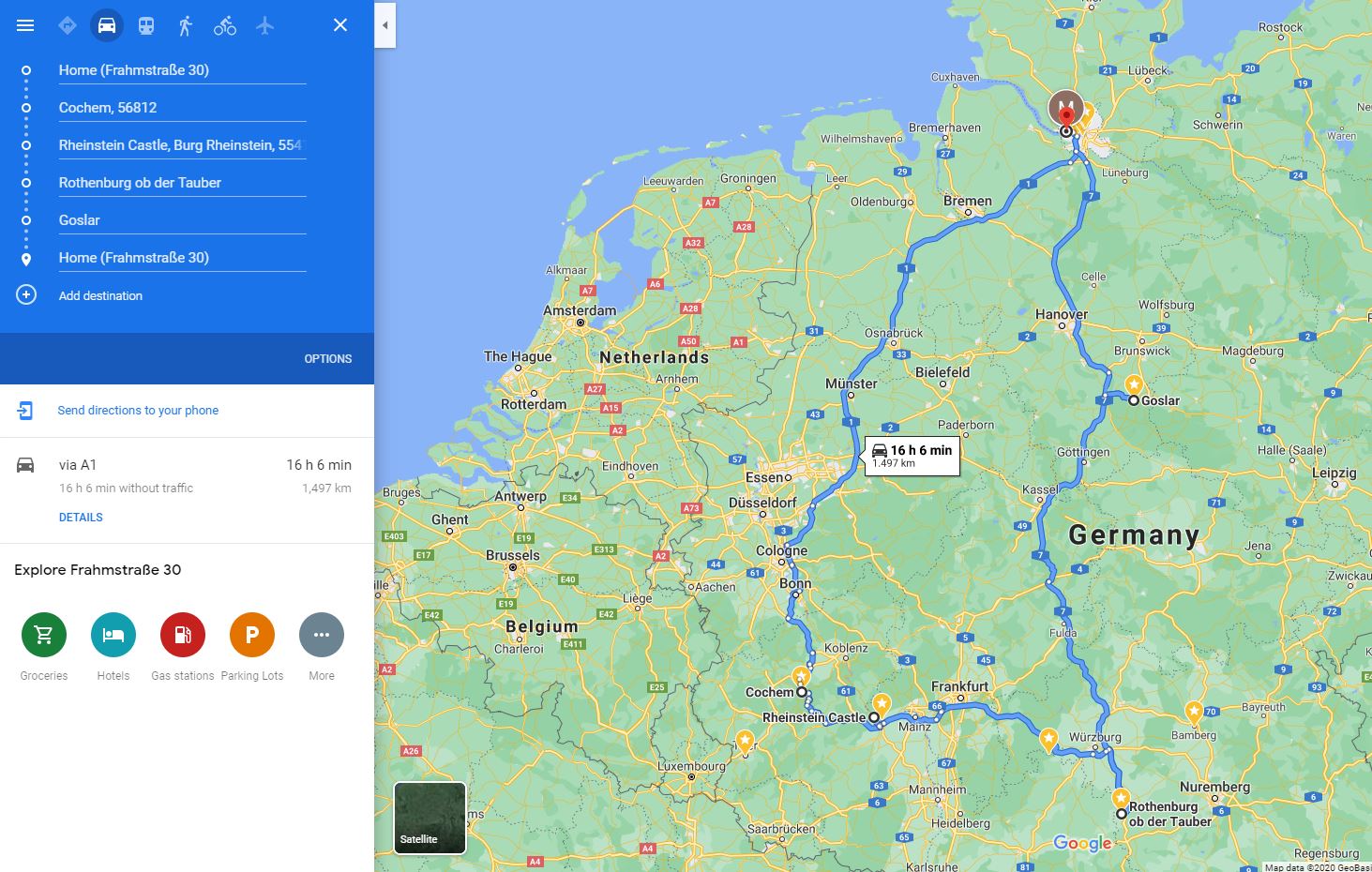 Cochem, Germany
We chose Cochem, Germany as the first destination on our trip because of the beautiful castle on the hill above the river. Living in northern Germany, we have less dramatic landscape and were eager to see some more dimension in the geography around us!
Cochem, Germany is located on the Mossel River that later turns into the Rhein River. Along this enchanting stretch of Germany you'll find many beautiful small towns and an incredible amount of castles open for touring.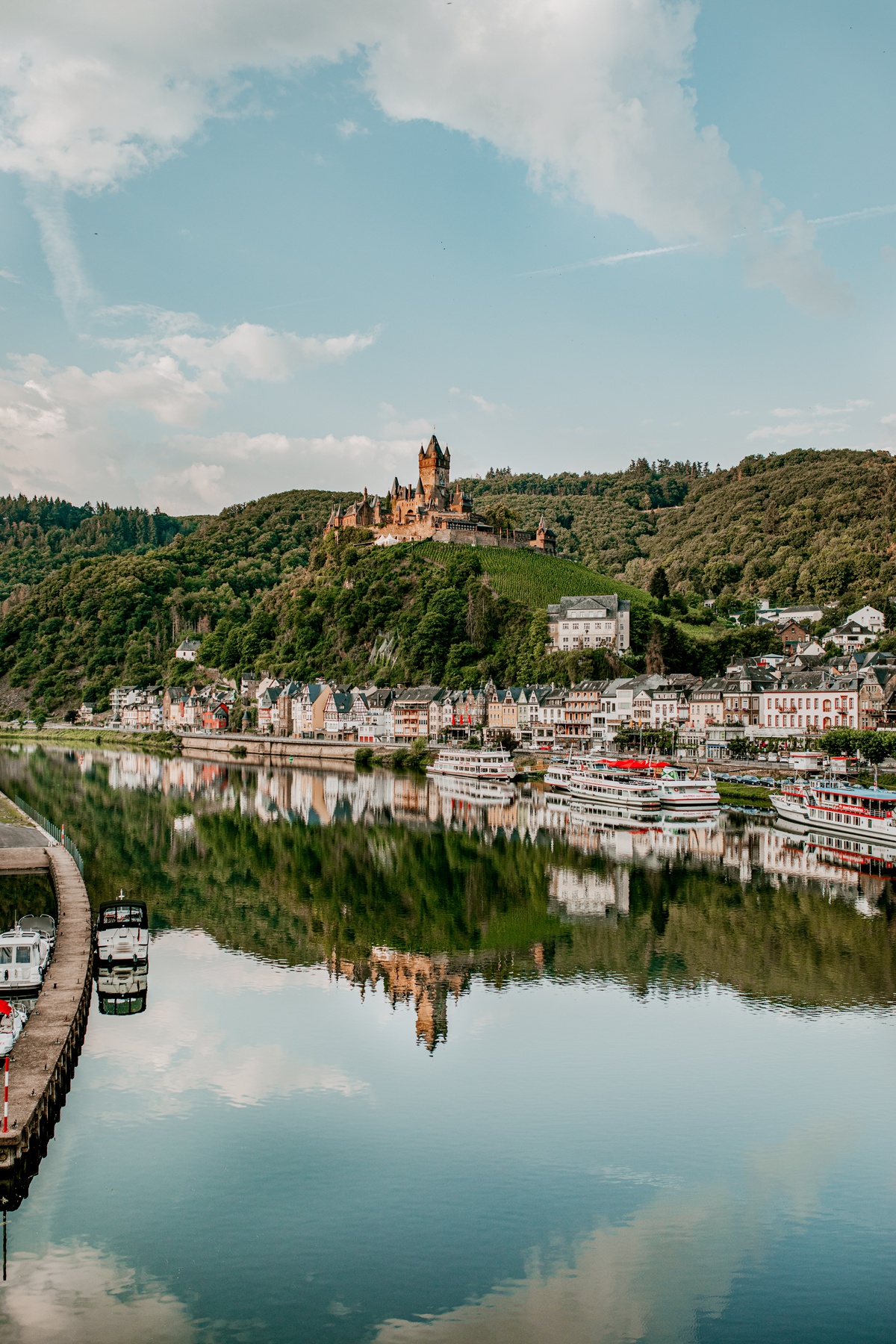 You can stay on either side of the river in any number of lovely hotels for a good price and a nice buffet breakfasts. We found that staying on the other side of the river from town was no problem and actually afforded us beautiful views of the river, Cochem, and the castle.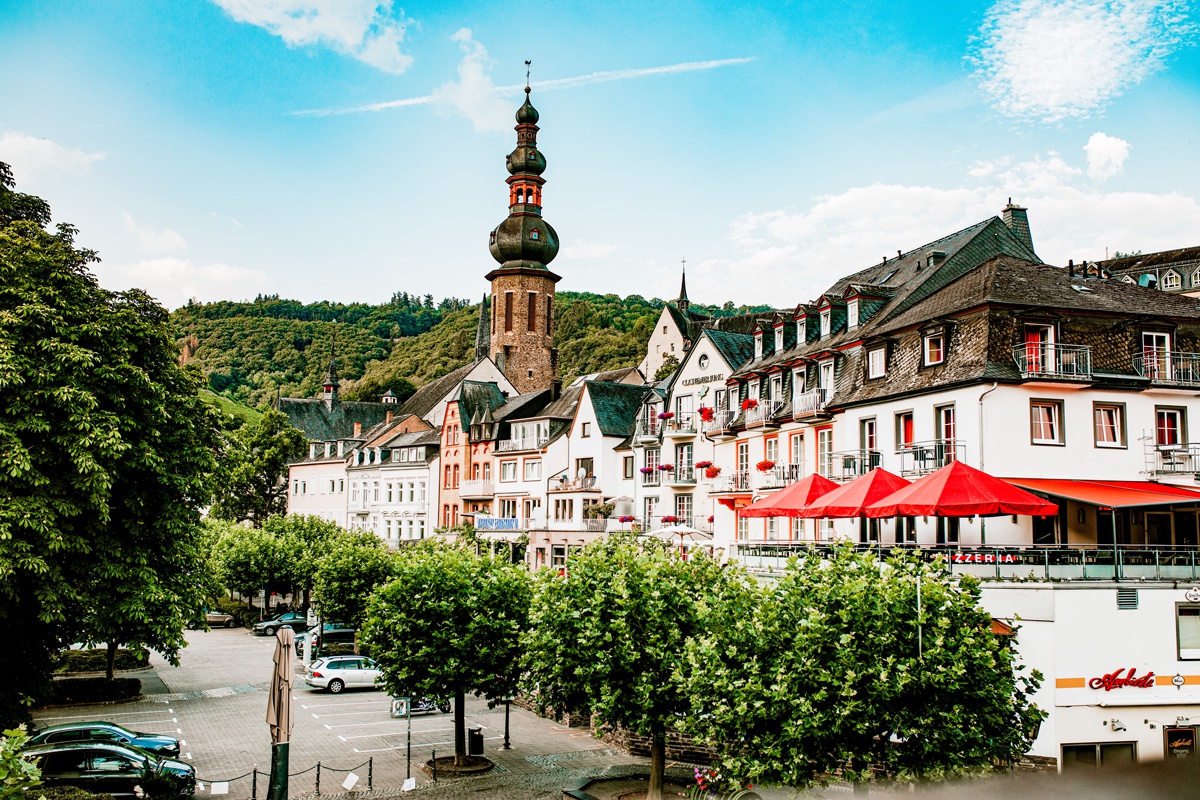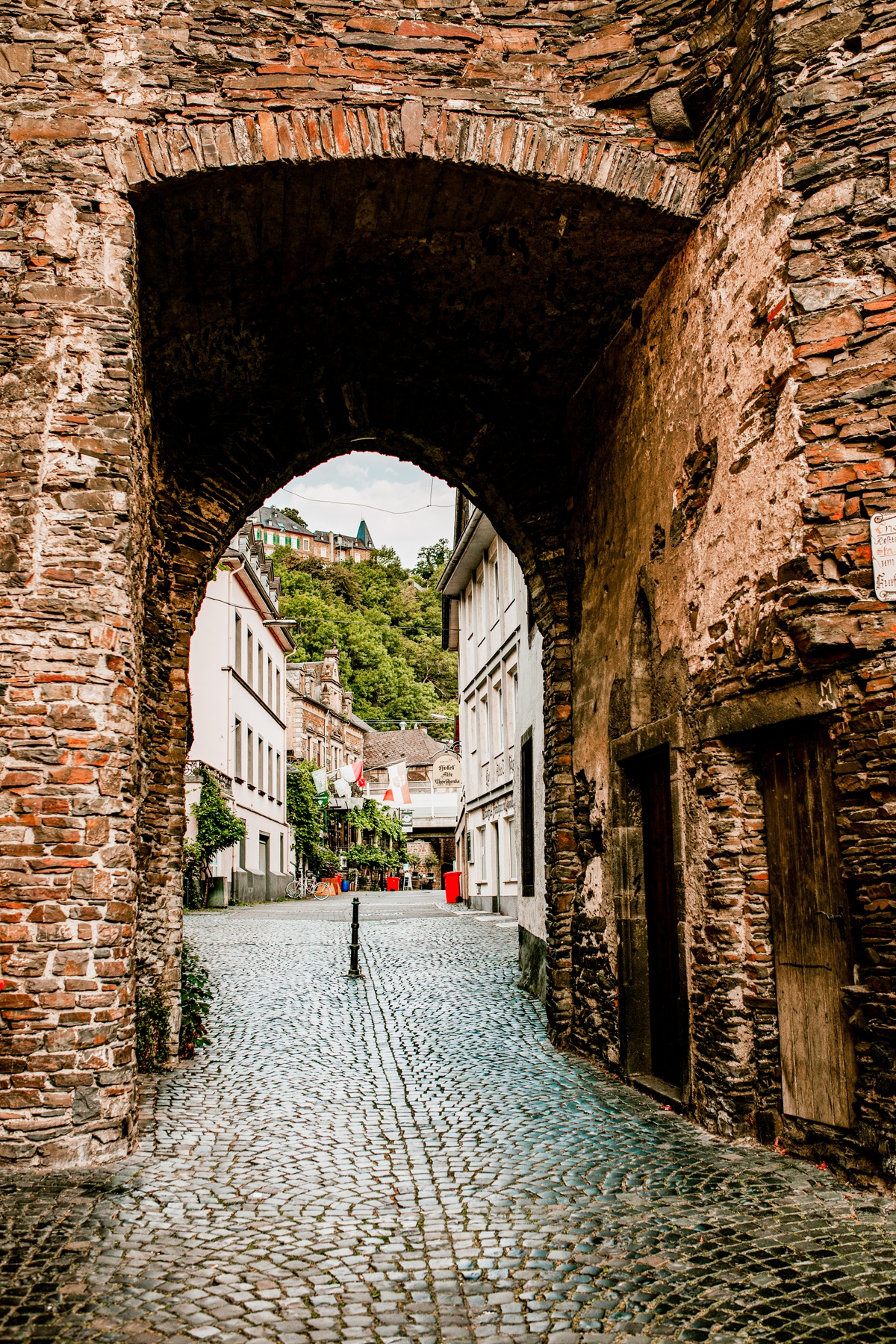 We booked one night at the Hotel Zehnthof and had a lovely stay. They placed us in a room on the top floor with a view of the river and castle. They also had a lovely breakfast included in the morning with fresh rolls that I saw delivered to the door that early morning. The manager gave us the uppermost room with 3 beds, a bathroom, and balcony. The room came equipped with 3 fans, which was perfect for the hot weather we were having.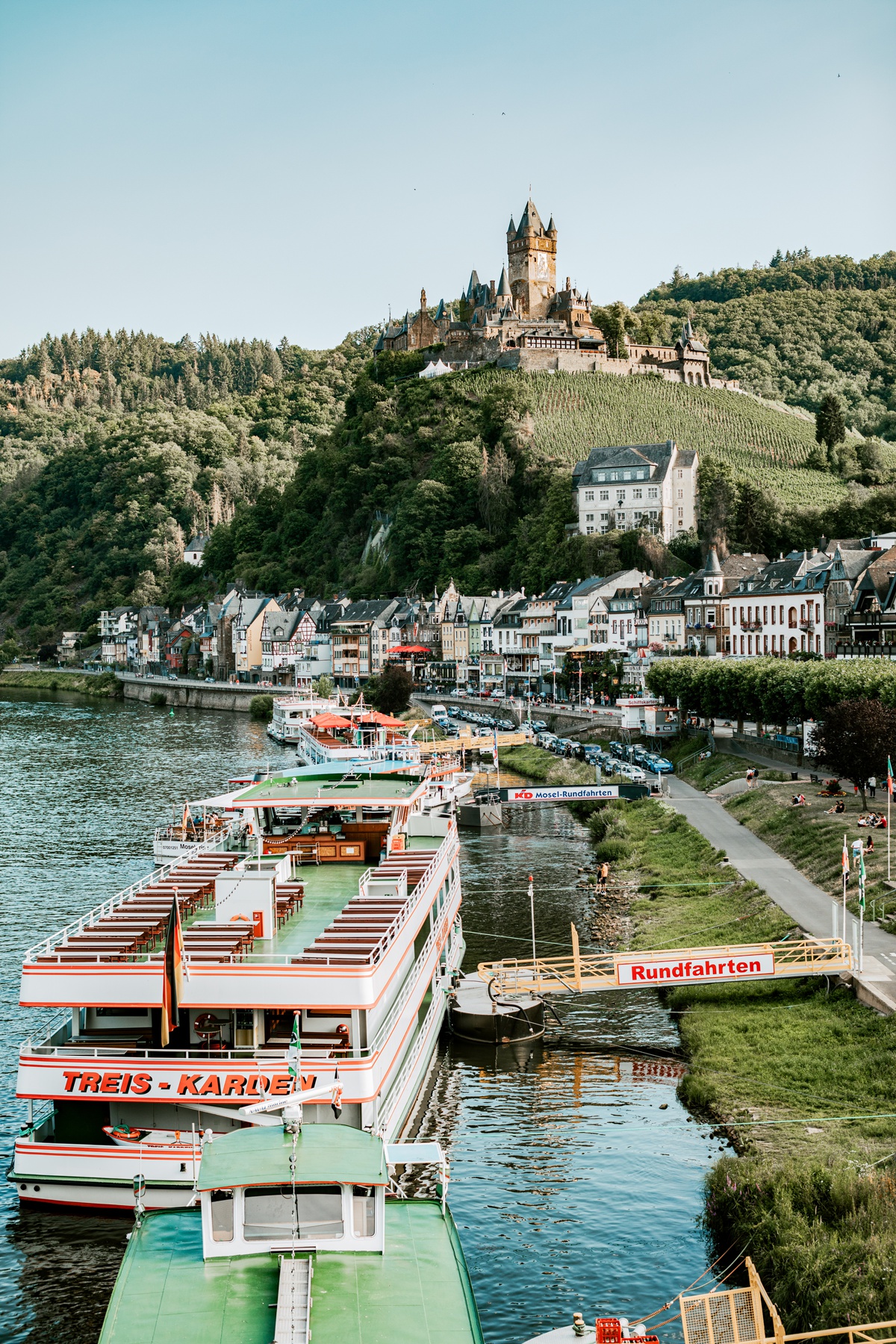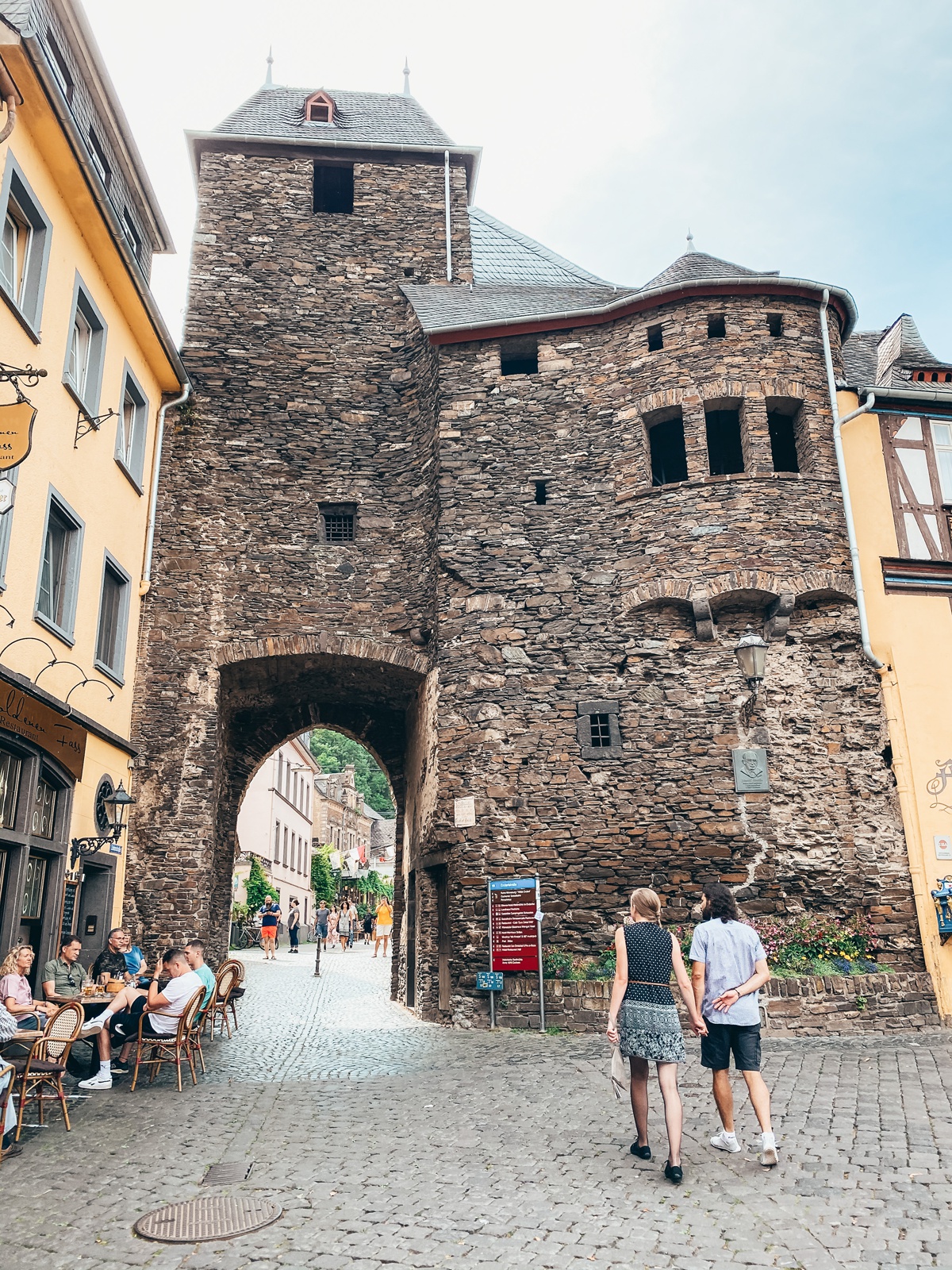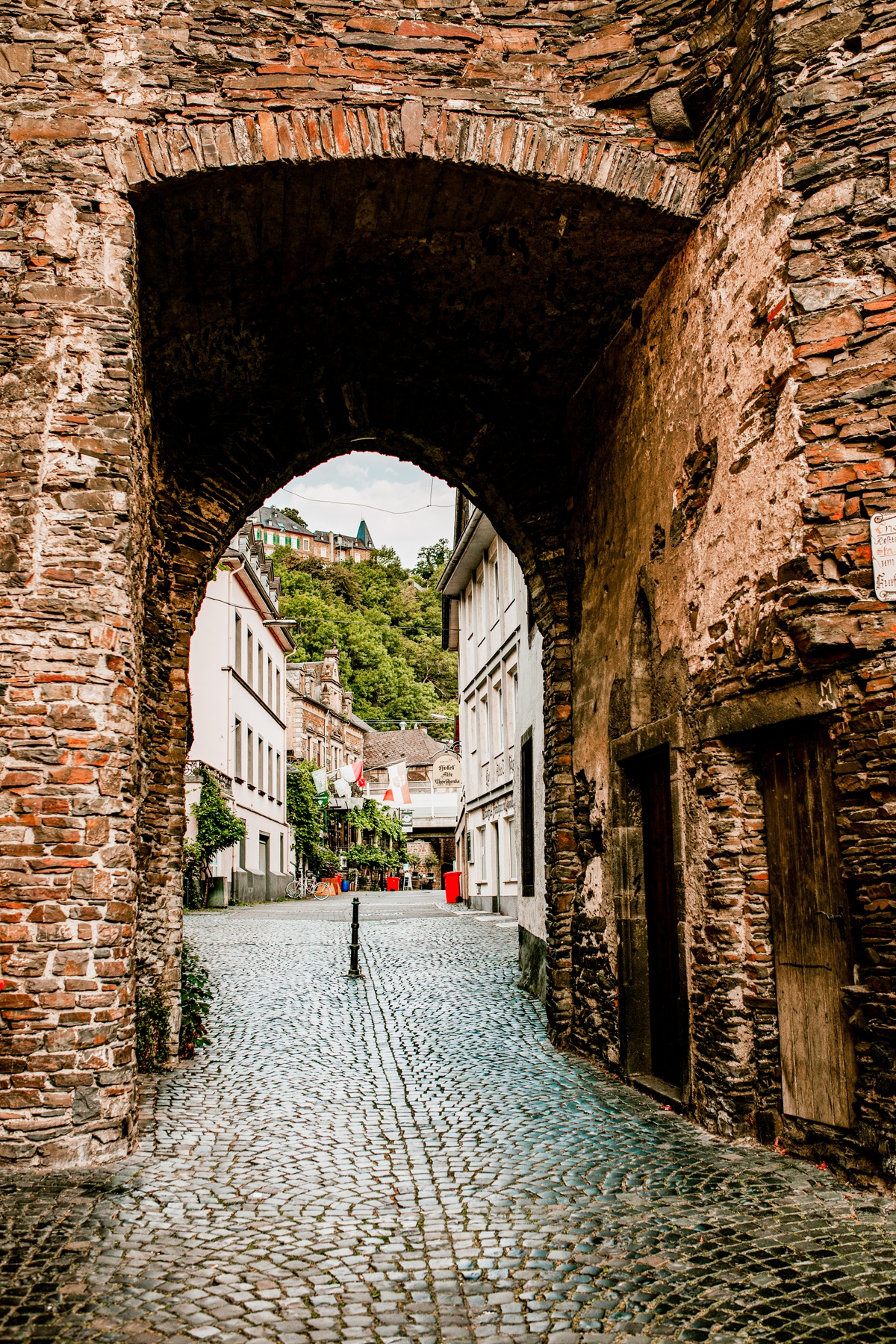 The condensed cobblestone streets, narrow stairways, shops, and eateries made Cochem the perfect small town to enjoy with the kids. You can do most all of it with a light stroller and avoid the stair adventures or leave it behind for easier navigation and exploring.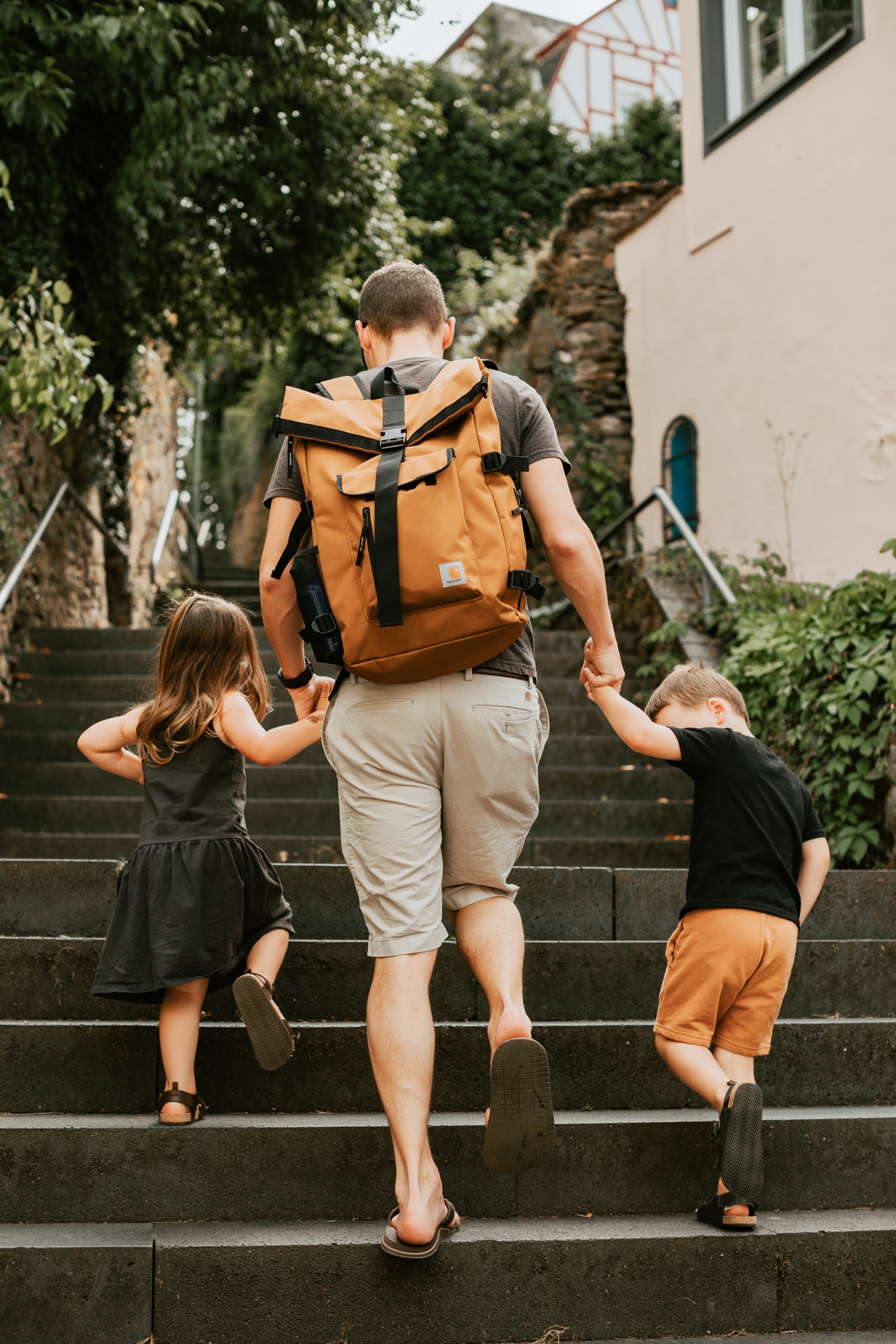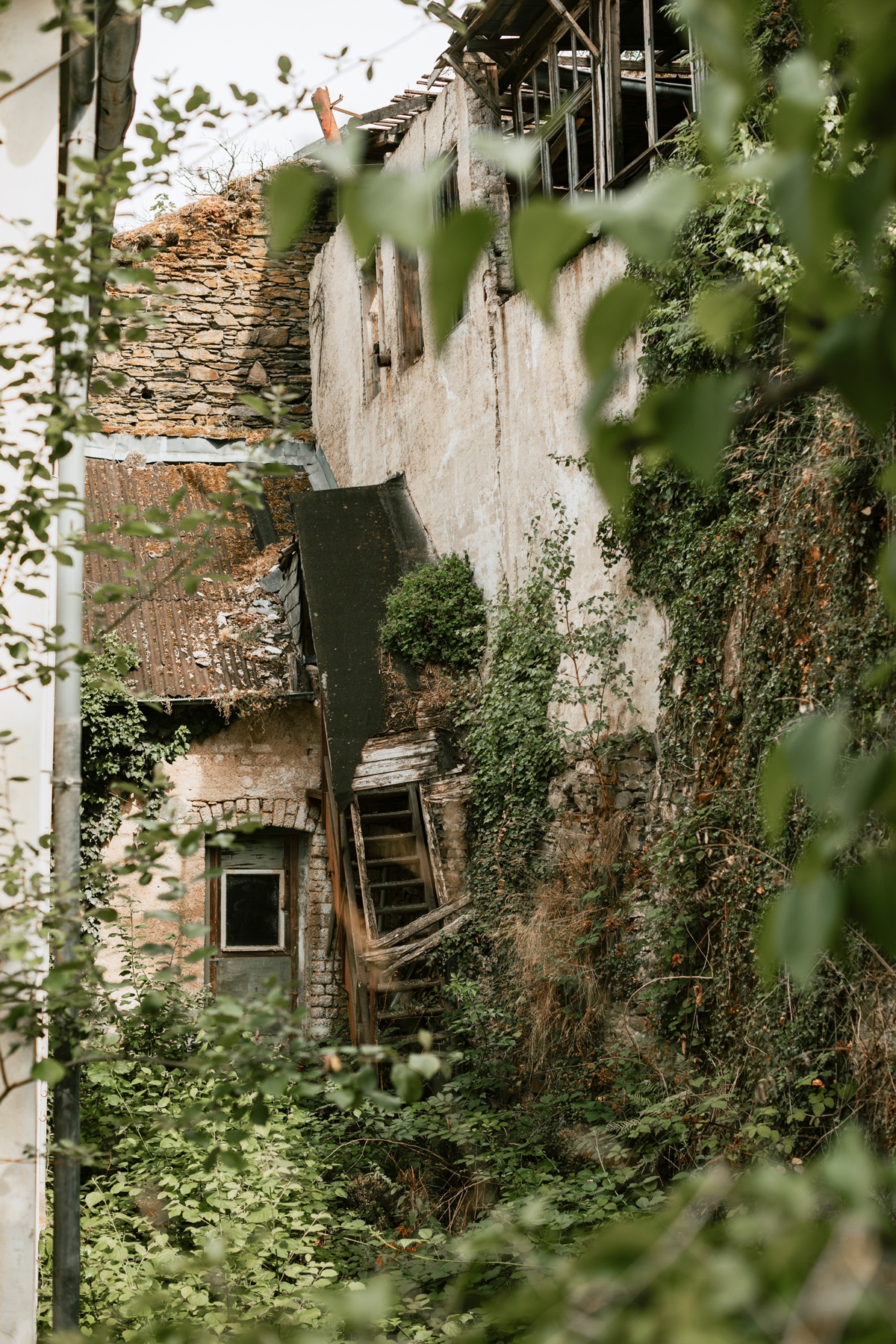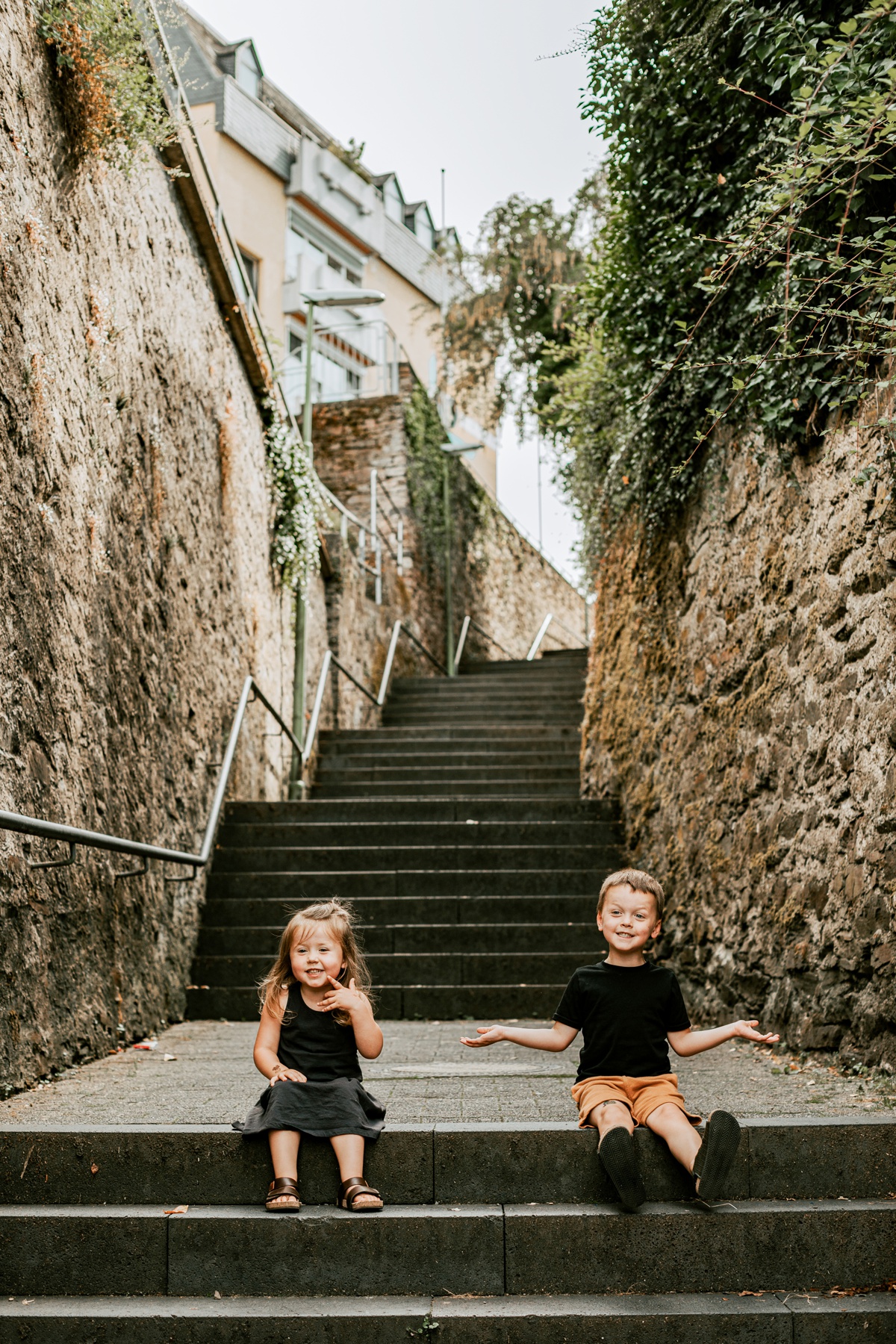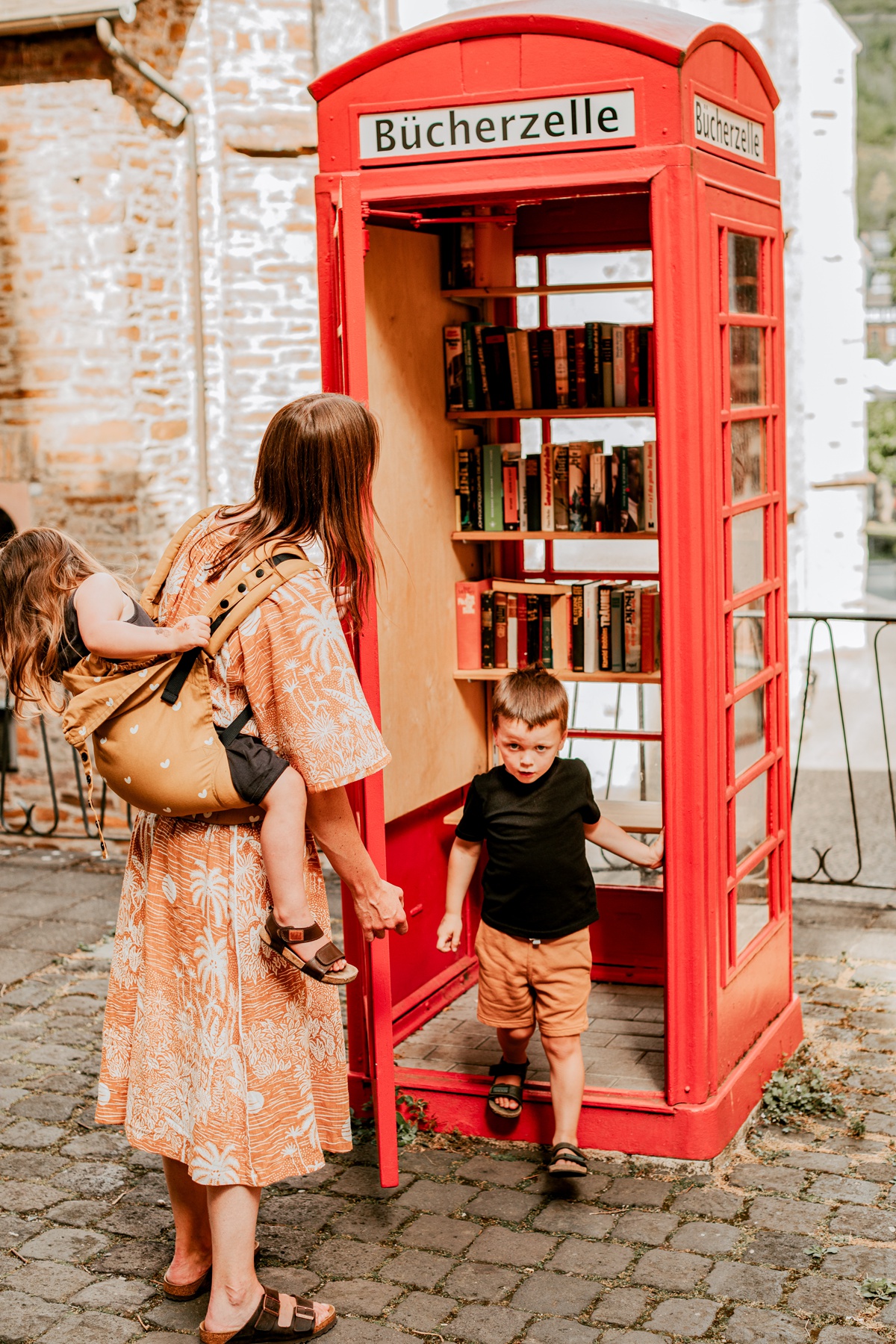 The shops were all open on Sunday (surprising for Germany), with many pubs, restaurants, local wine shops, and, of course, ice cream shops ready to enjoy.
Shop Our Travel Style!

Cochem Castle
I felt so refreshed touring Cochem, Germany! It is lively in the day and evening and so still in the morning. After our night in the hotel, I got up around 630am to tour the town by myself and walk up to the castle. The July morning weather was exquisite! The walk to Cochem Castle was a surprisingly quick one taking about 15 minutes.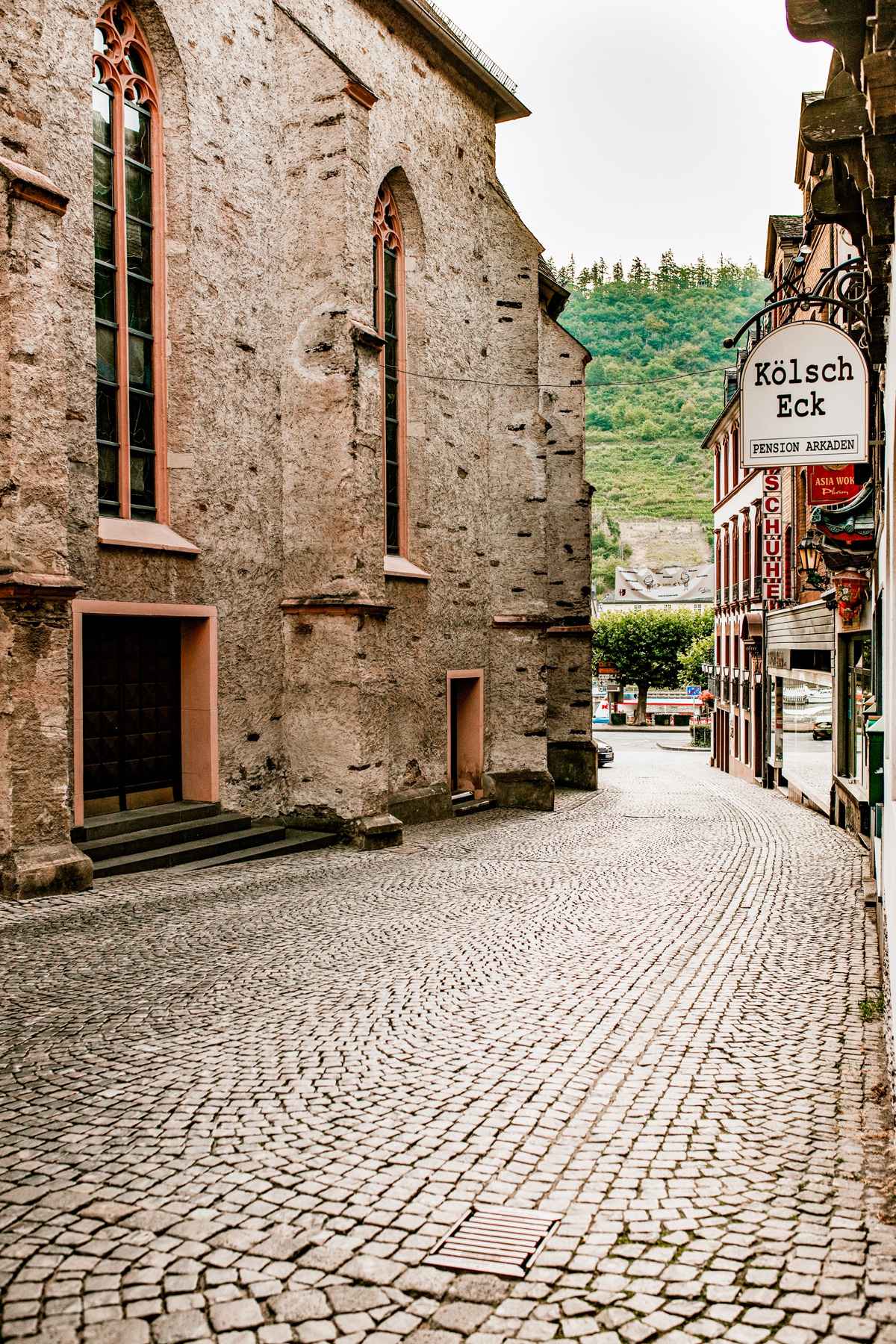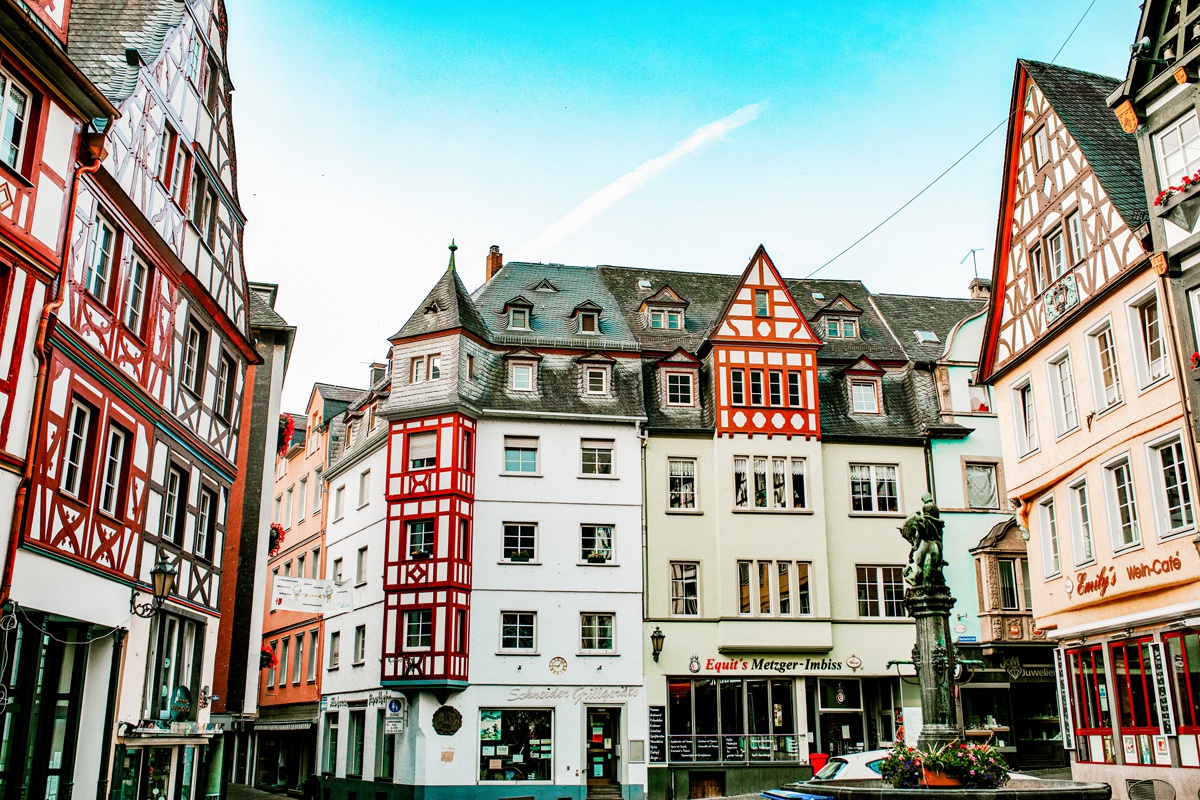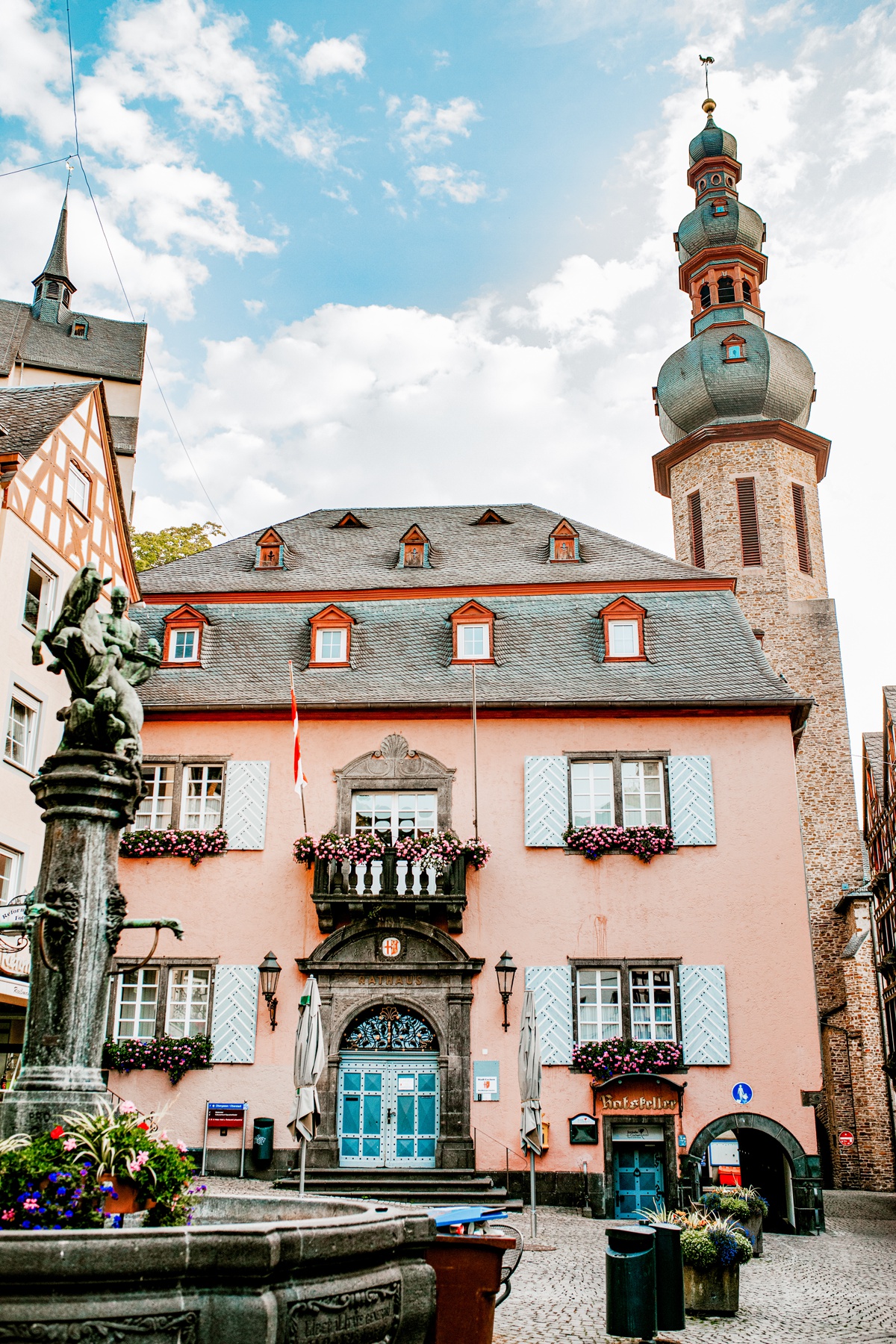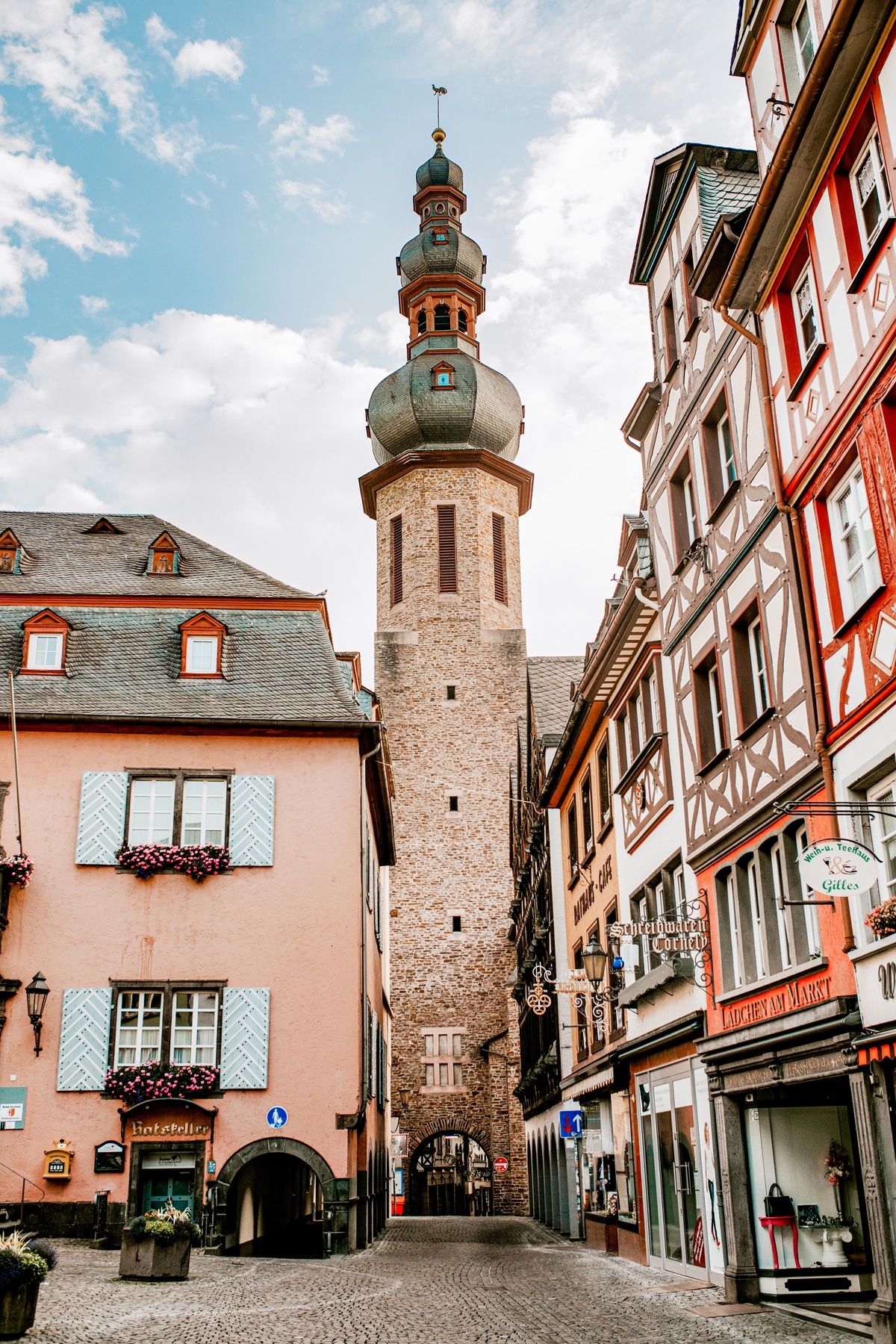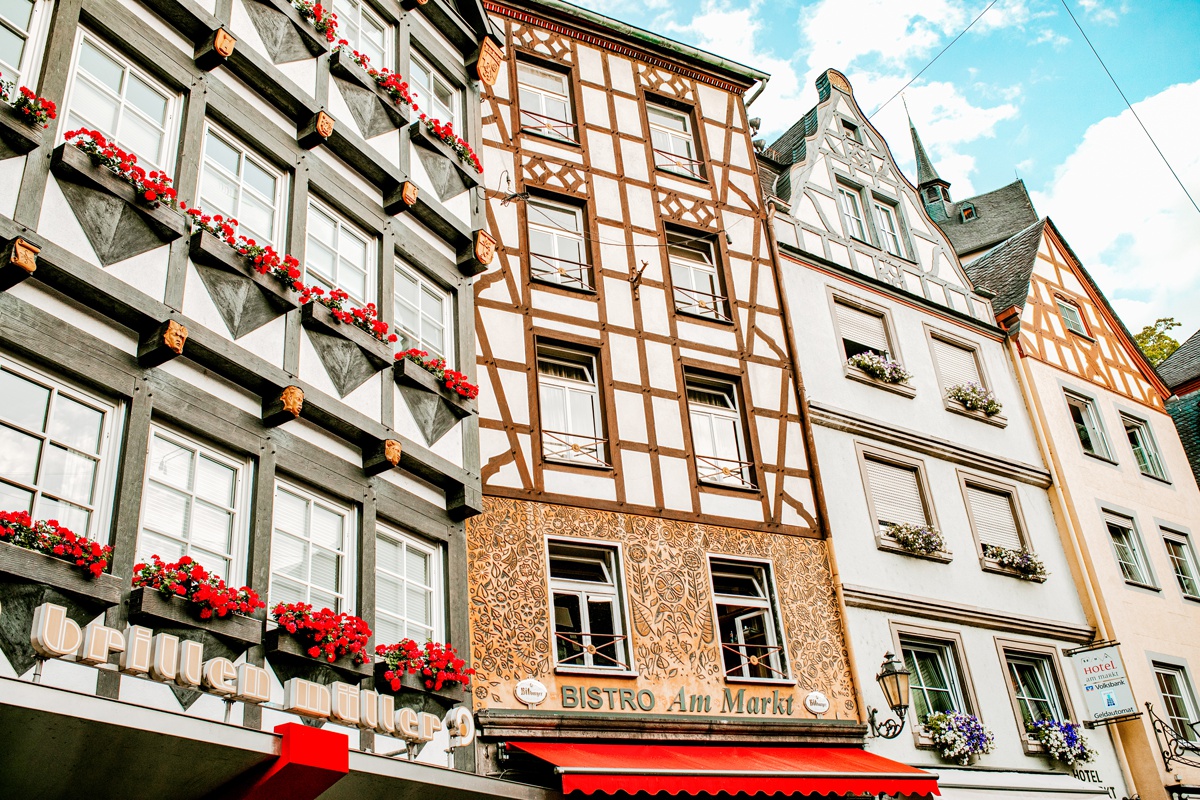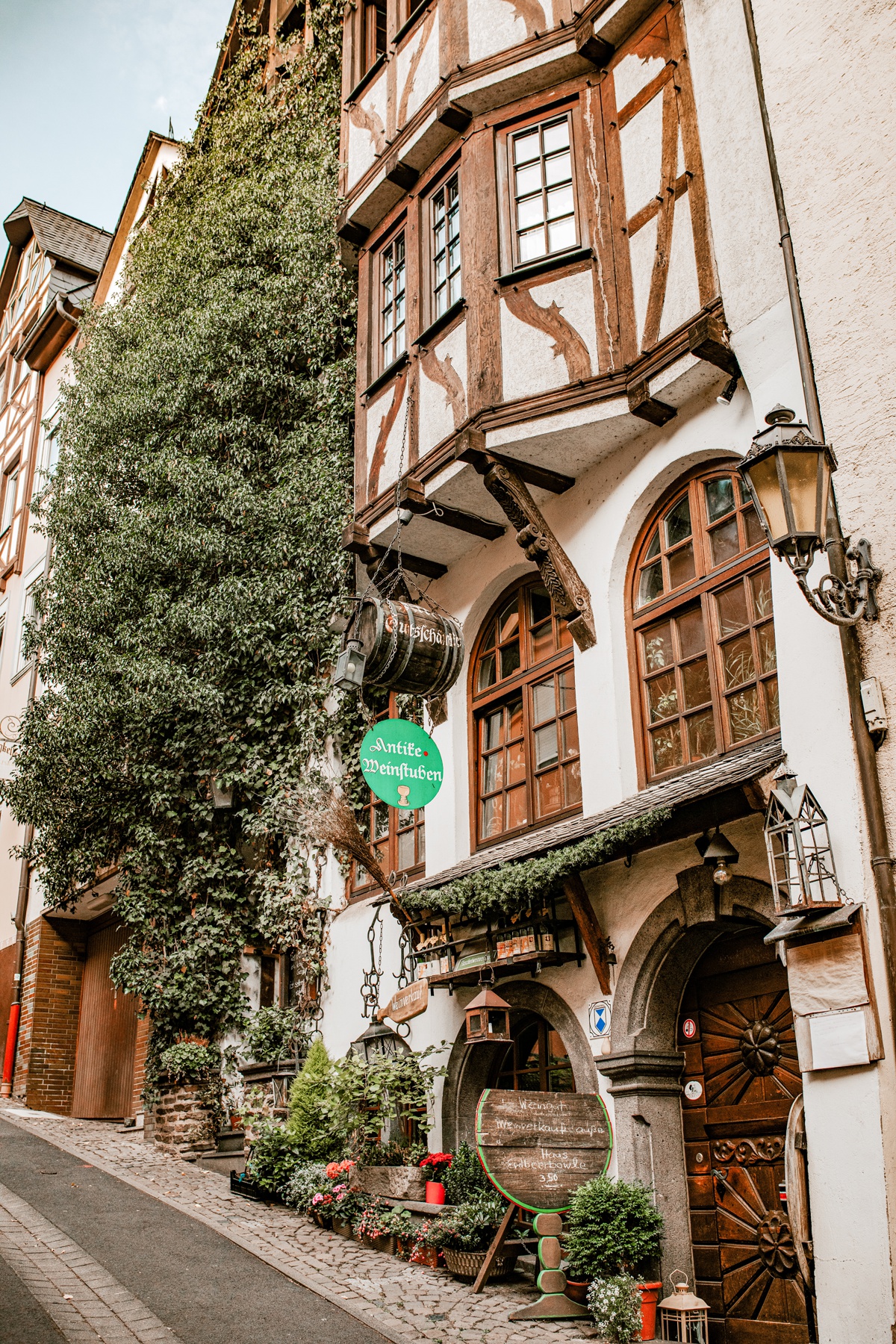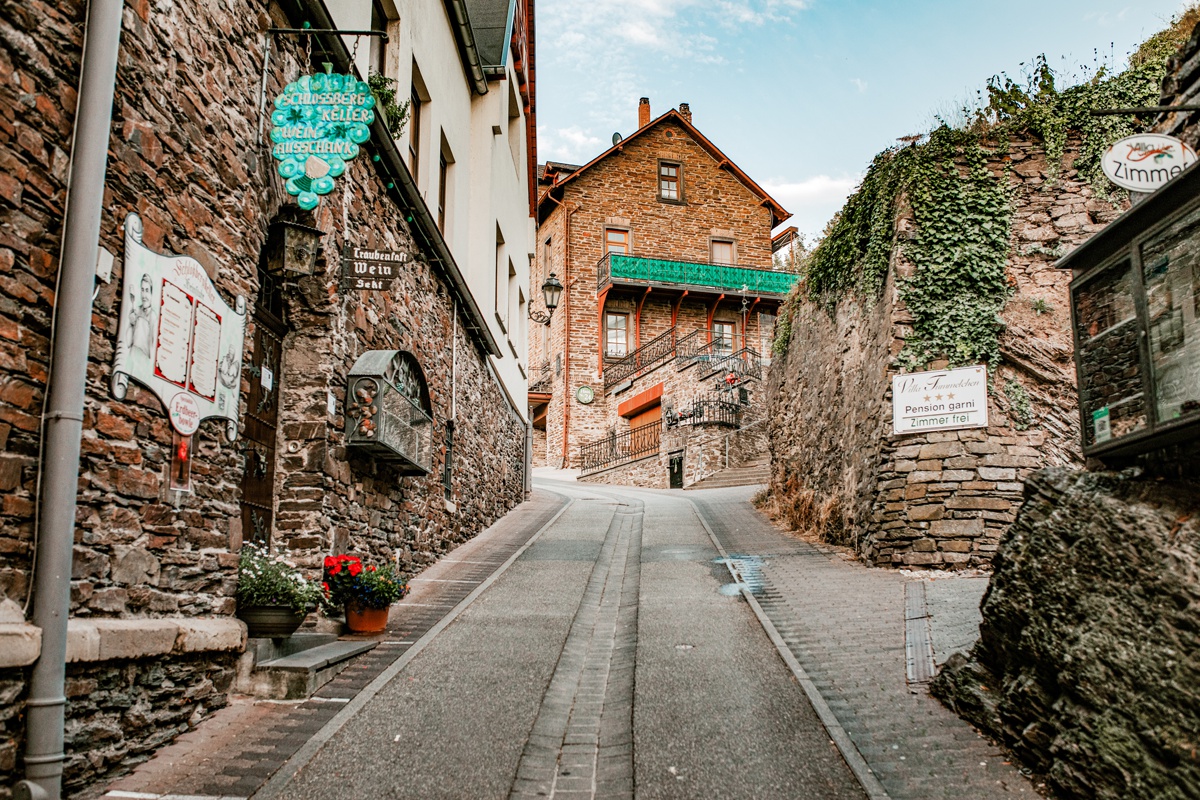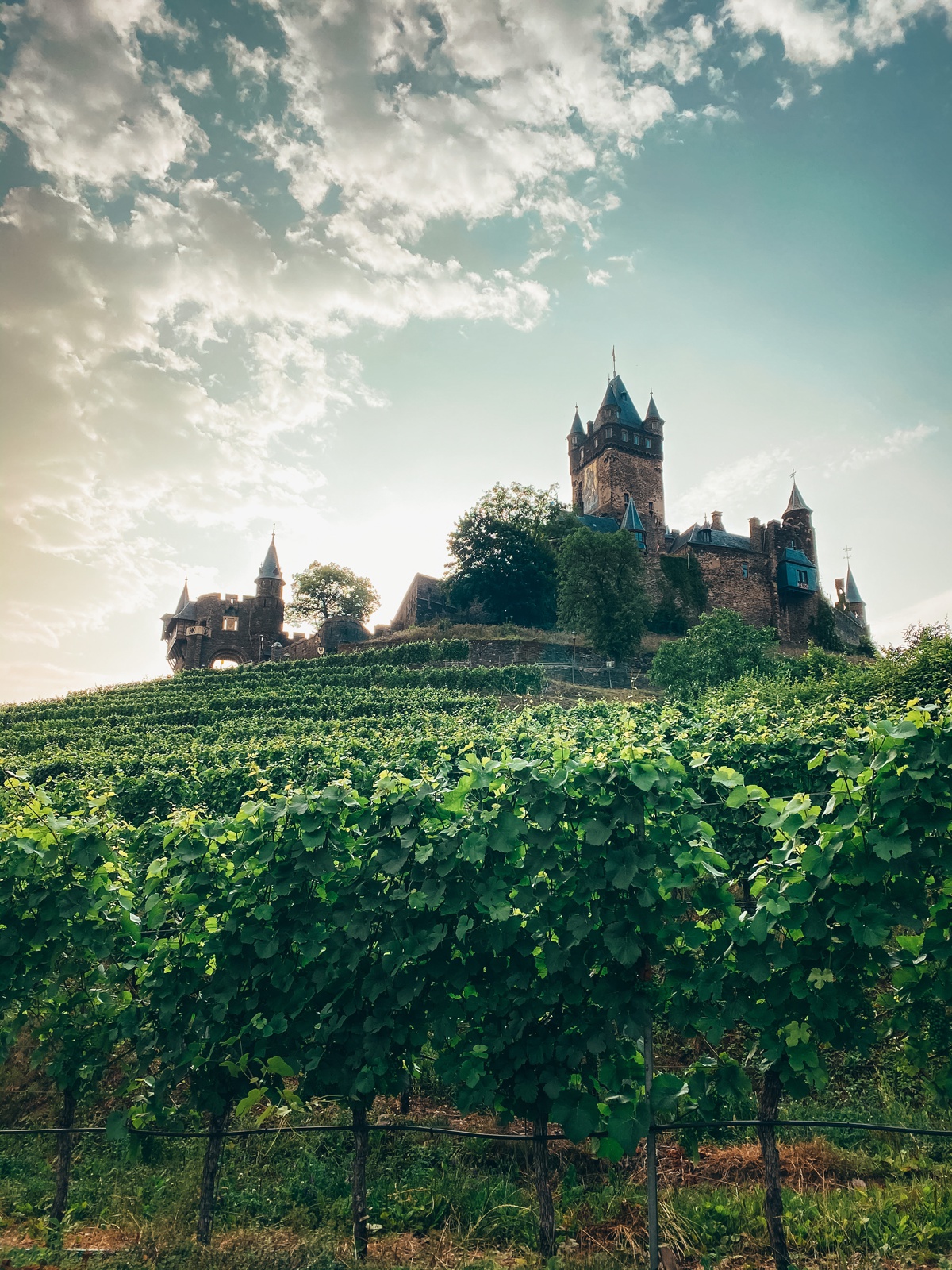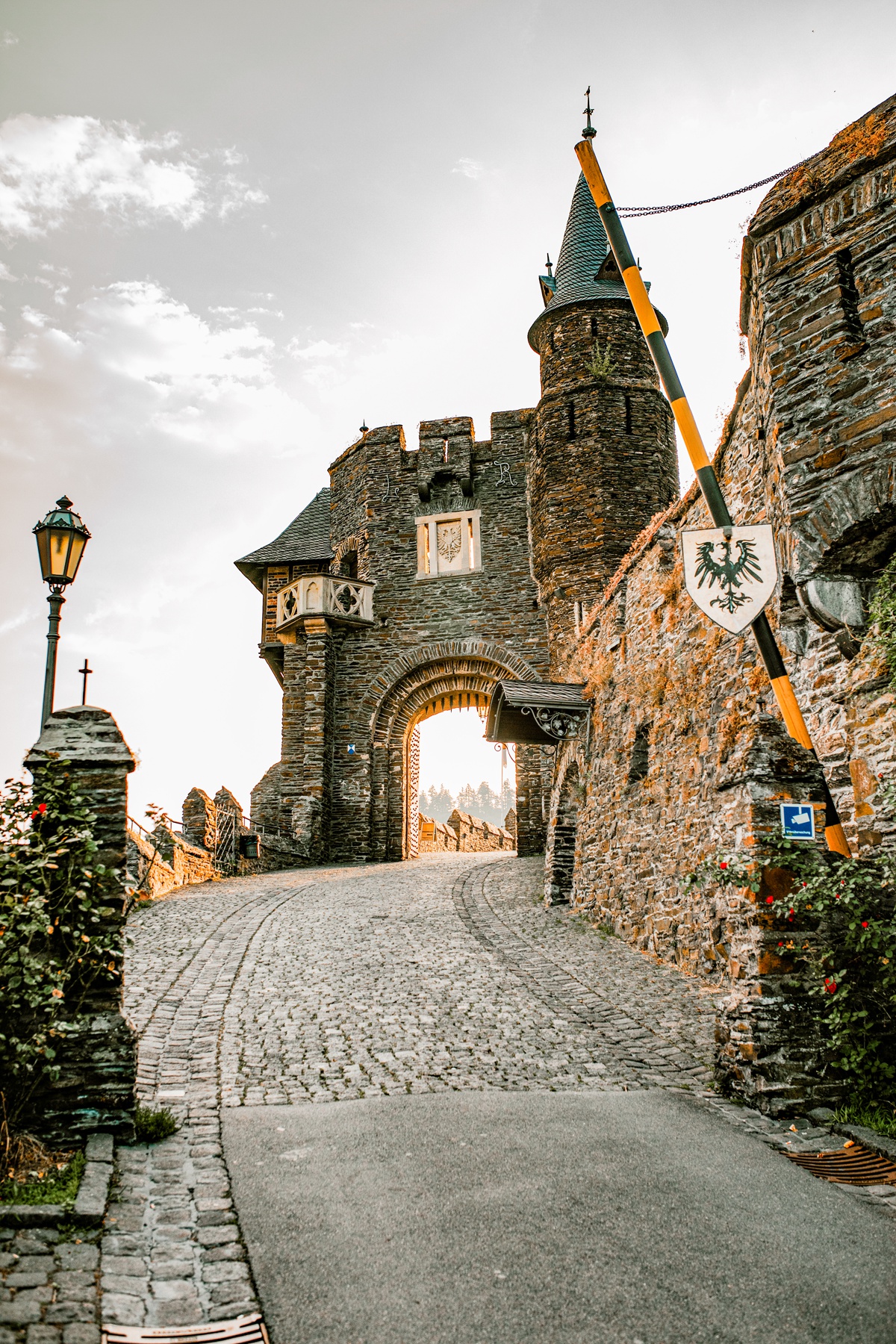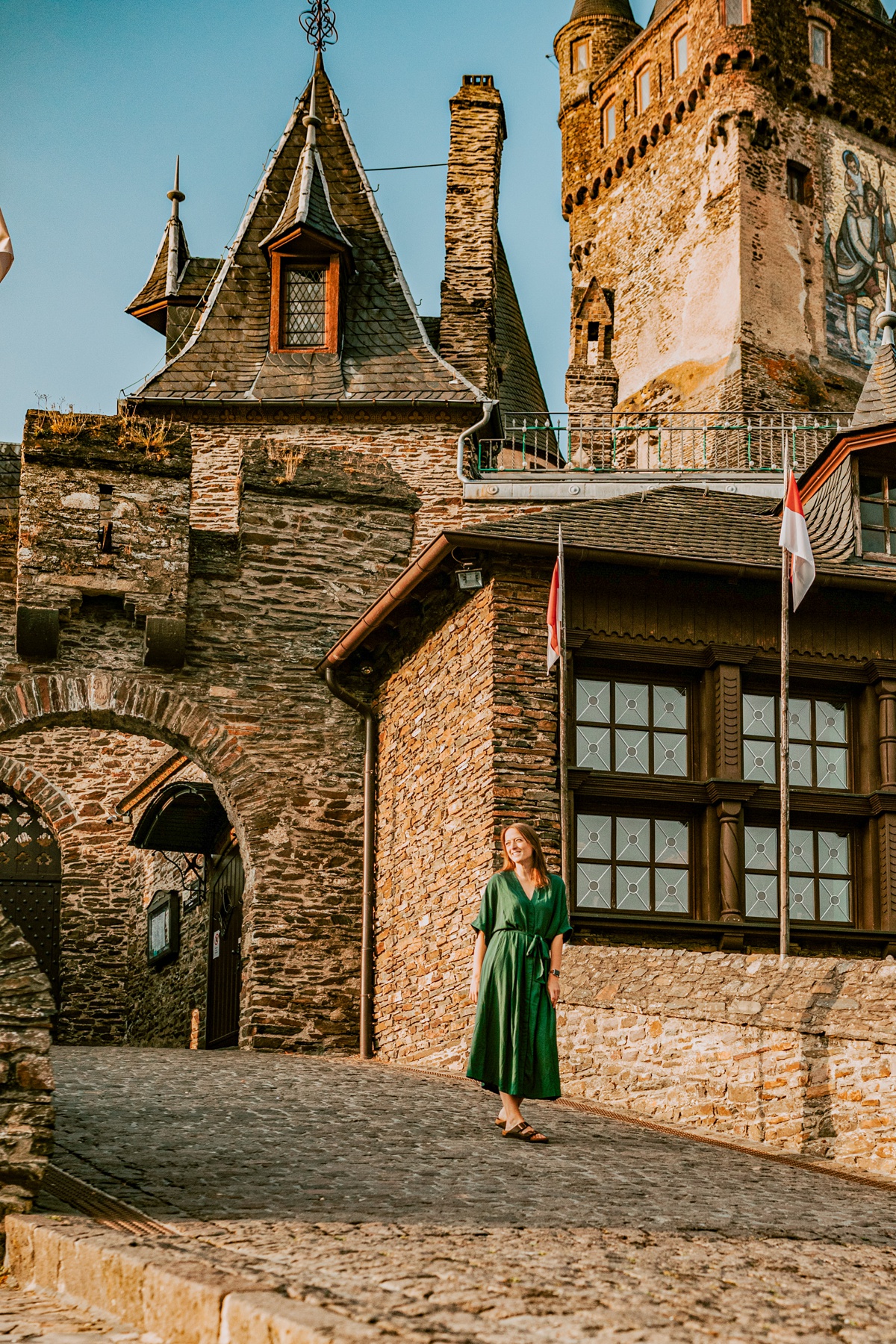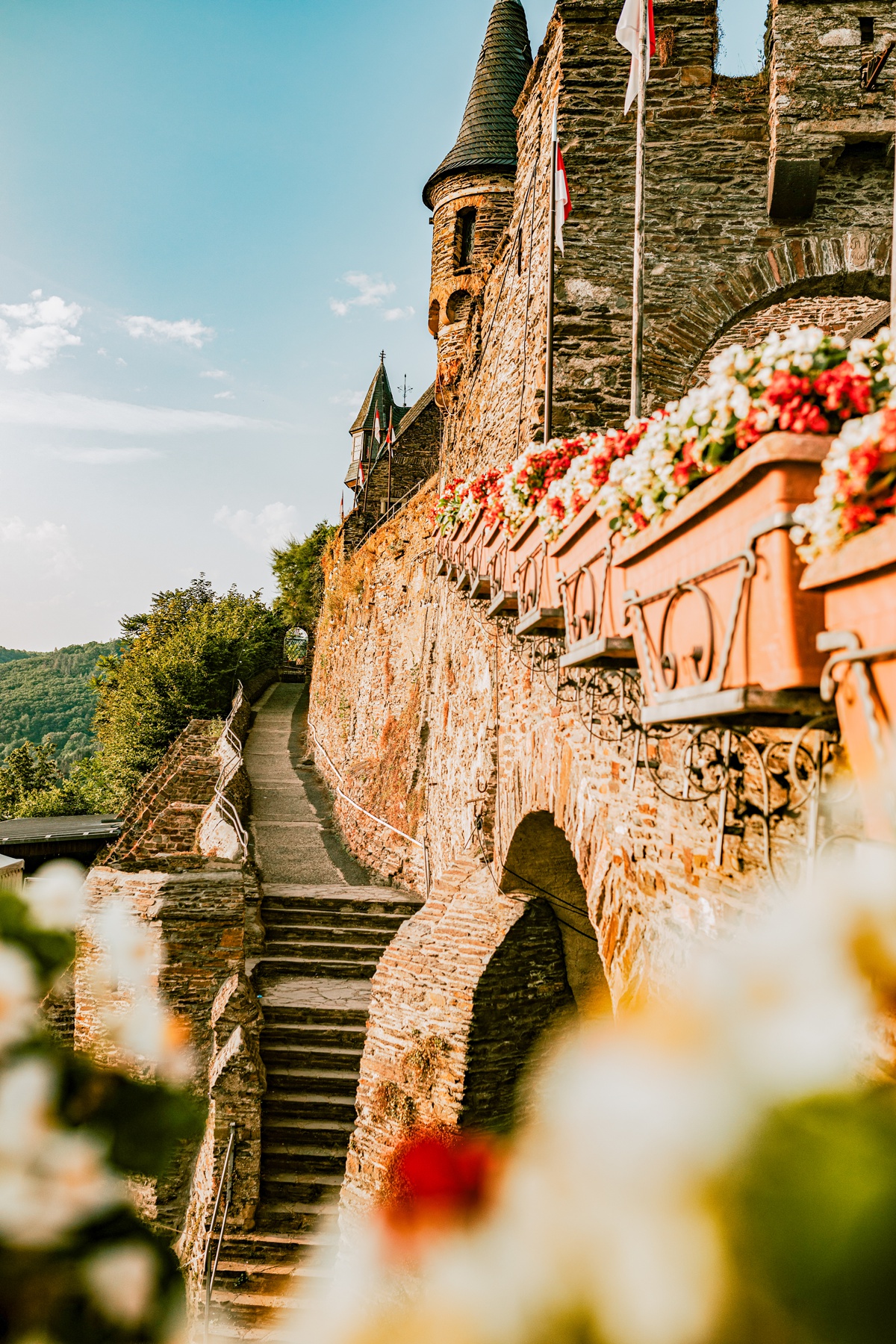 The views from Cochem Castle are a must see and I would say that morning magical light was perfection. I could even see our hotel from up there and had my husband wave to me from the balcony! I could have stayed up there forever, but had to hurry back to help get our family into our breakfast buffet time slot.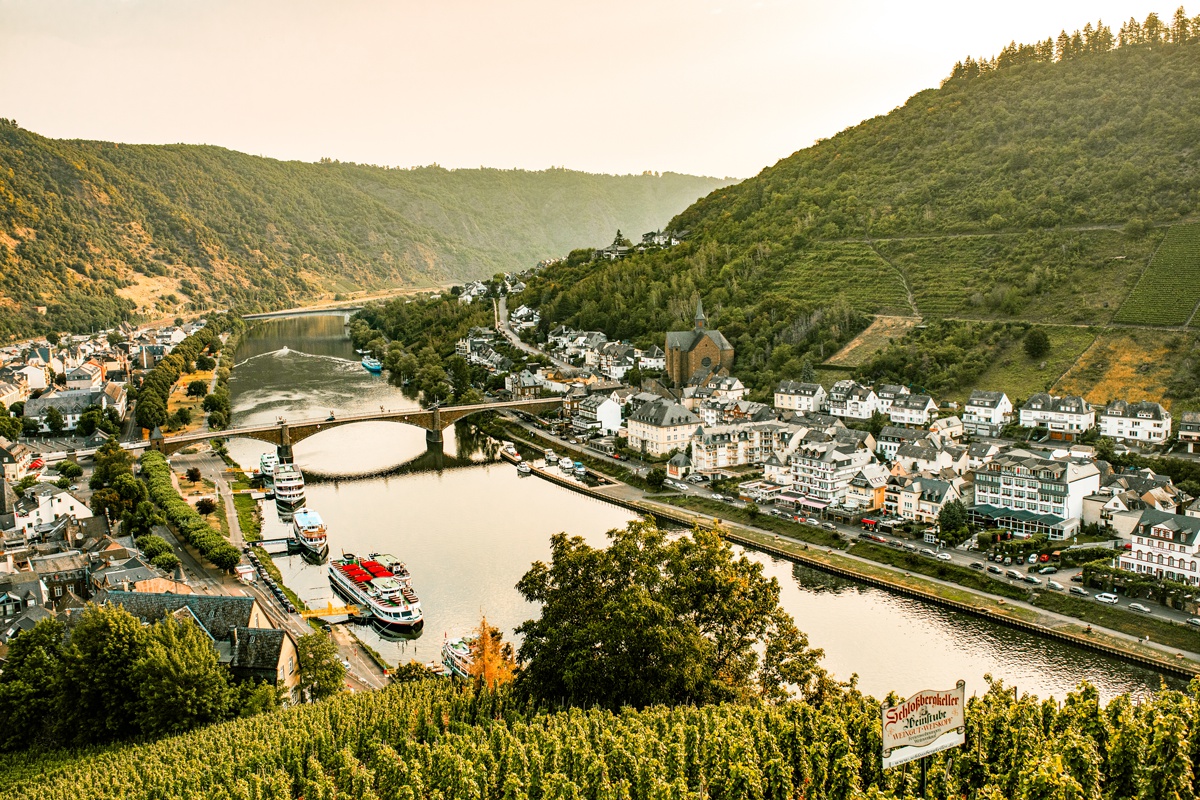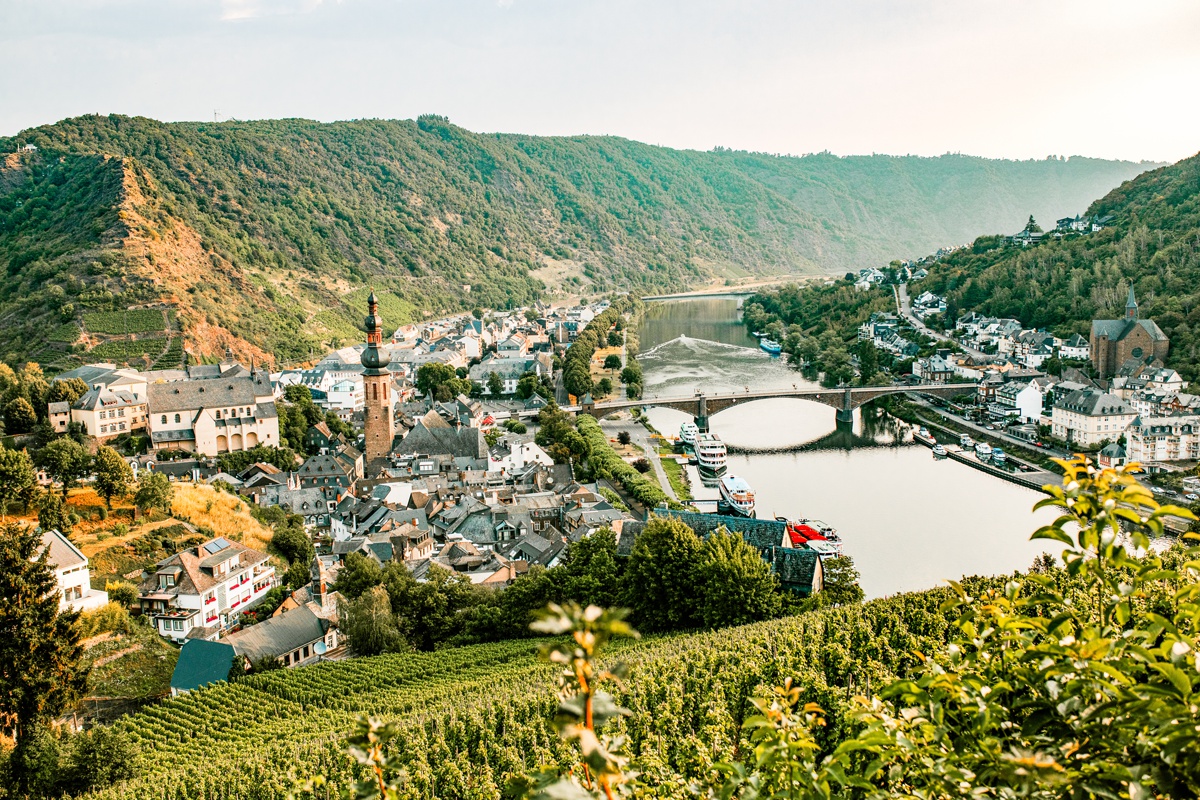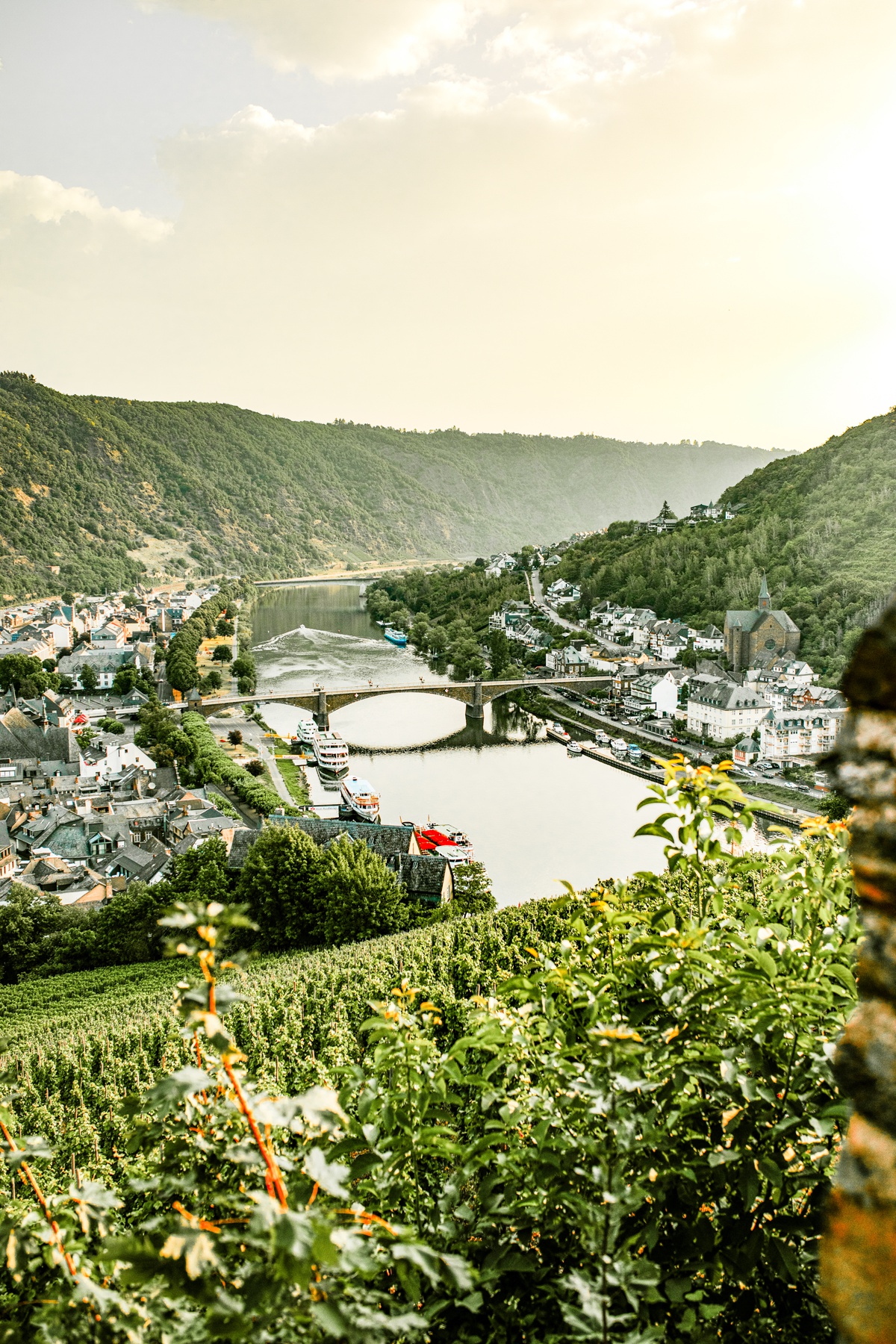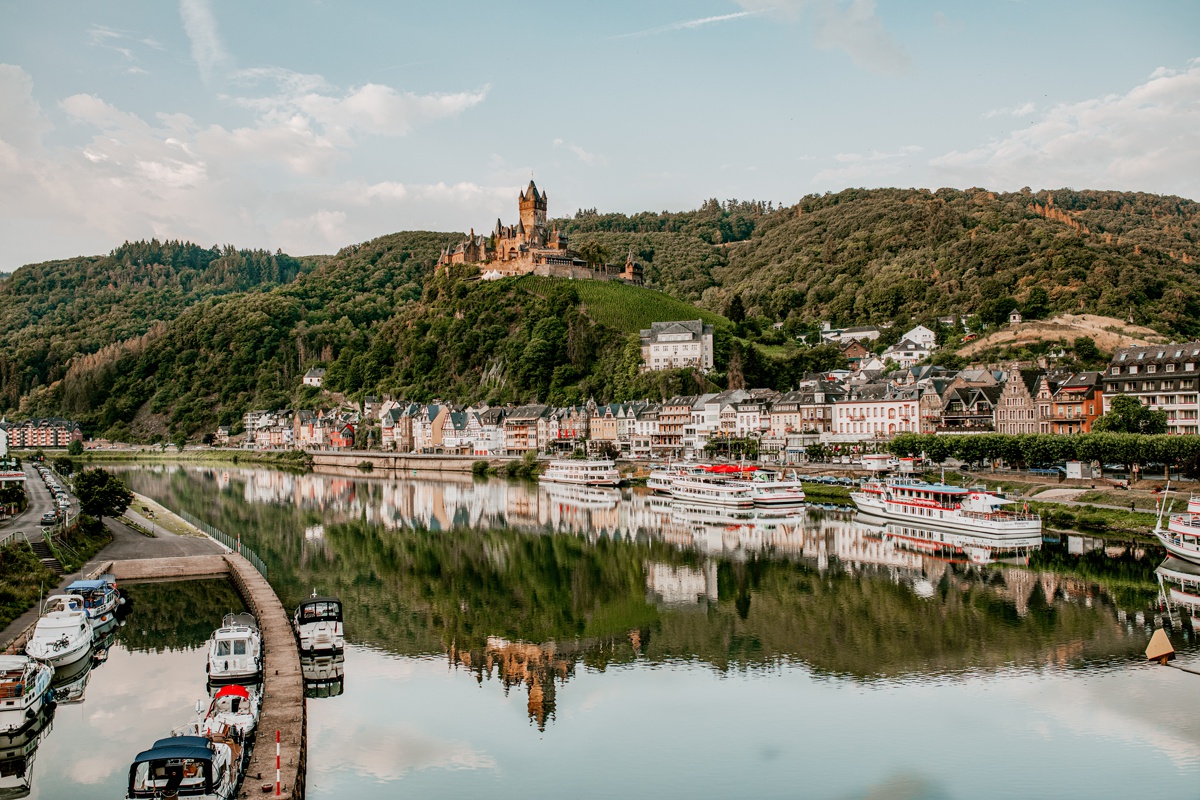 I would love to tour Cochem, Germany again! It's a must stop location if you are planning a south western Germany tour! You can even get on some river ferry cruises from here, which would be a delightful time.
Burg Rhenstein
On the road to most any destination in Germany you can stop by a castle! Just Google "Castle" along the Rhine and you'll see over 17 of them ready for a visit. In fact, it would be quite fun to make a River Mossel/Rhine town and castle itinerary!
We chose to stop at Burg Rhenstein after consulting the maps and finding it was a good location for us to stretch our legs on our 3.5 hour drive to Rothenburg ob der Tauber, Germany. You have to keep an eye out for the roadside parking spots below the castle. From there you have to walk uphill about a 1/4 mile along both stone and dirt paths to the castle gate. It's a bit steep for strollers and wheelchairs, I would recommend walking and backpack carriers.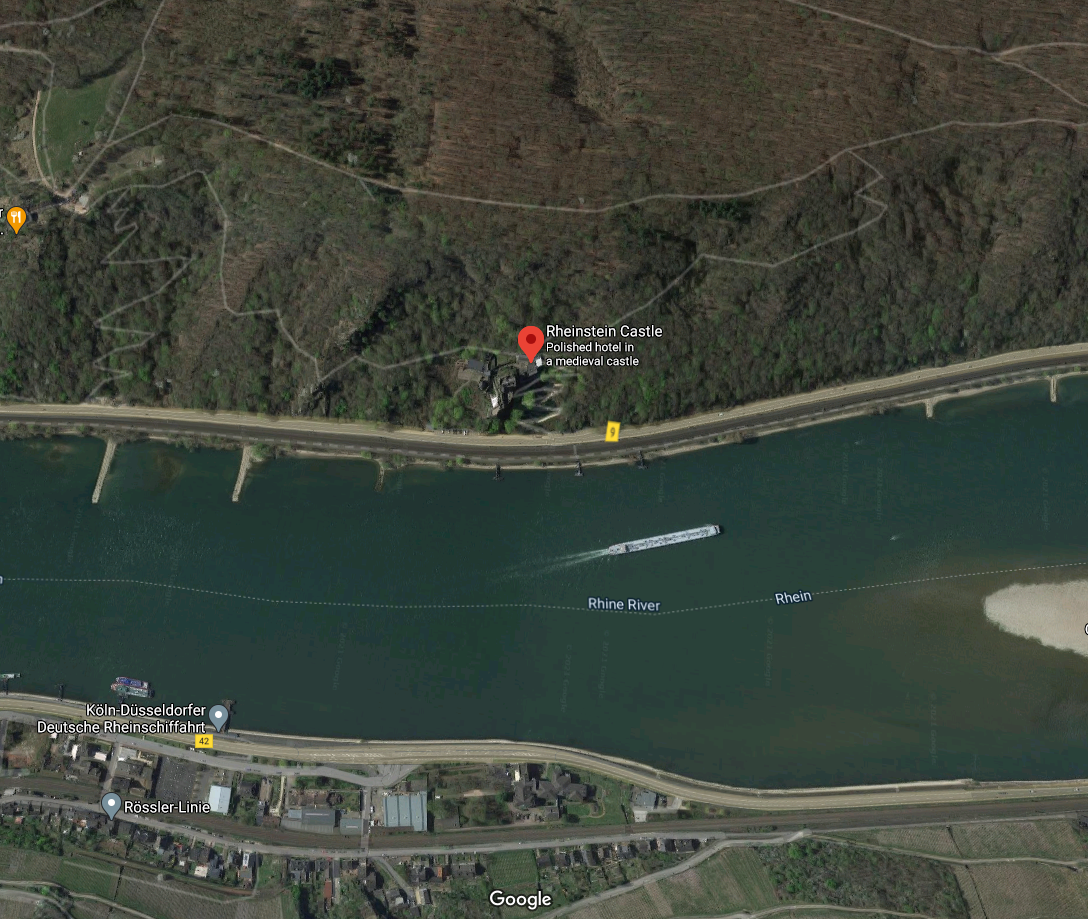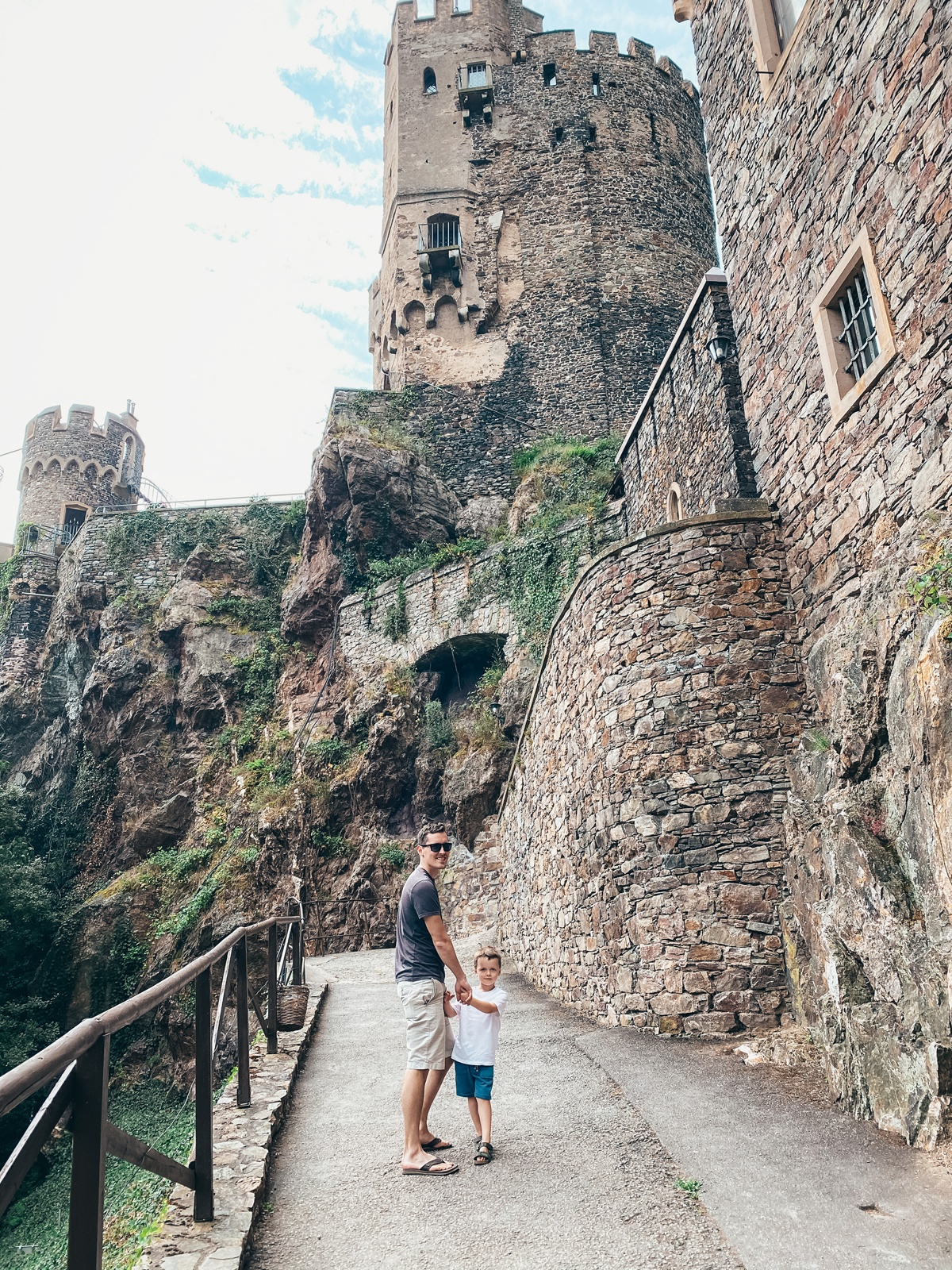 The cost to visit Burg Rheinstein was 7 Euro per adult and free for children under 5 years old. Just about the entire castle is open for viewing and kept in great historical condition.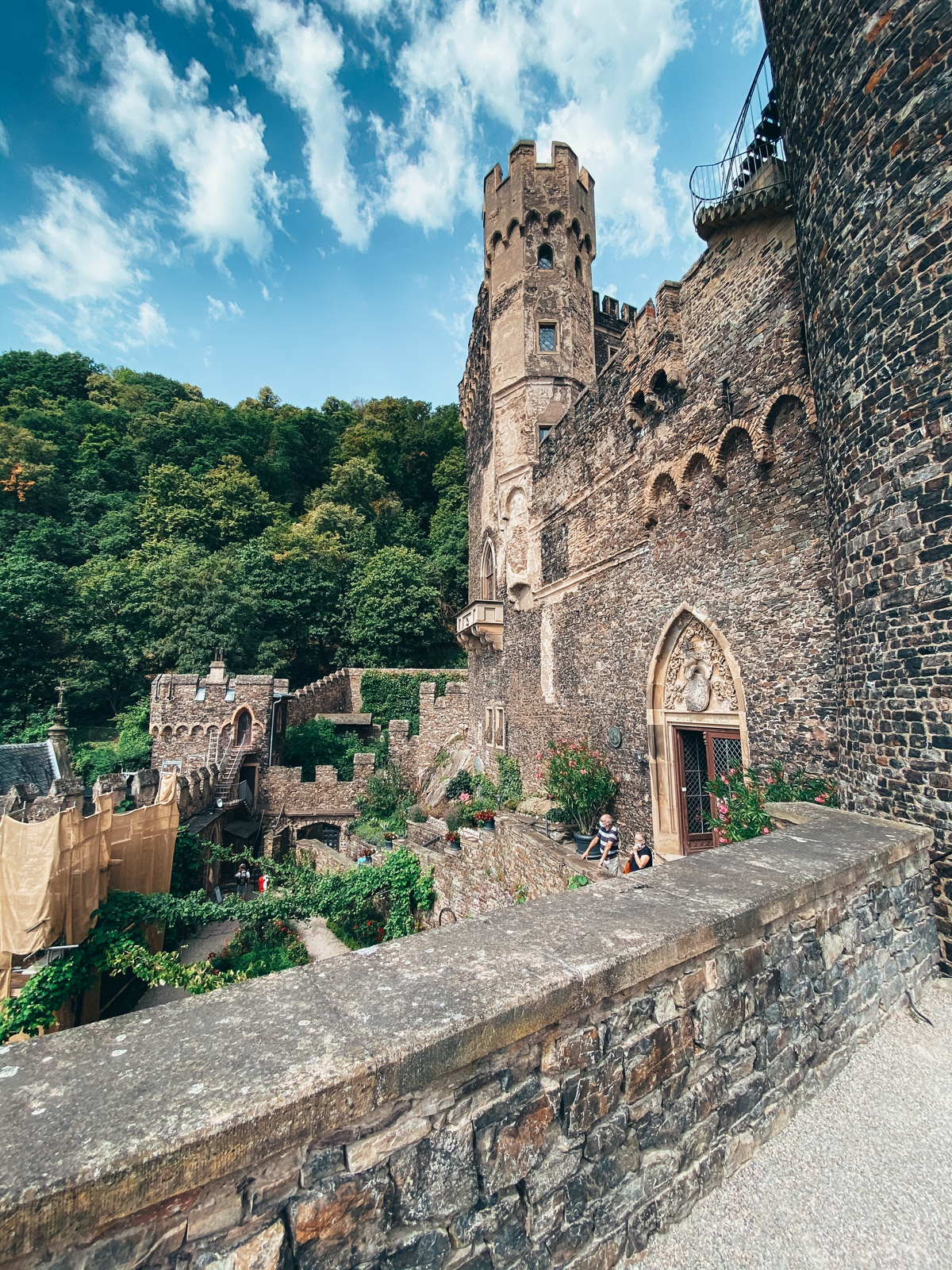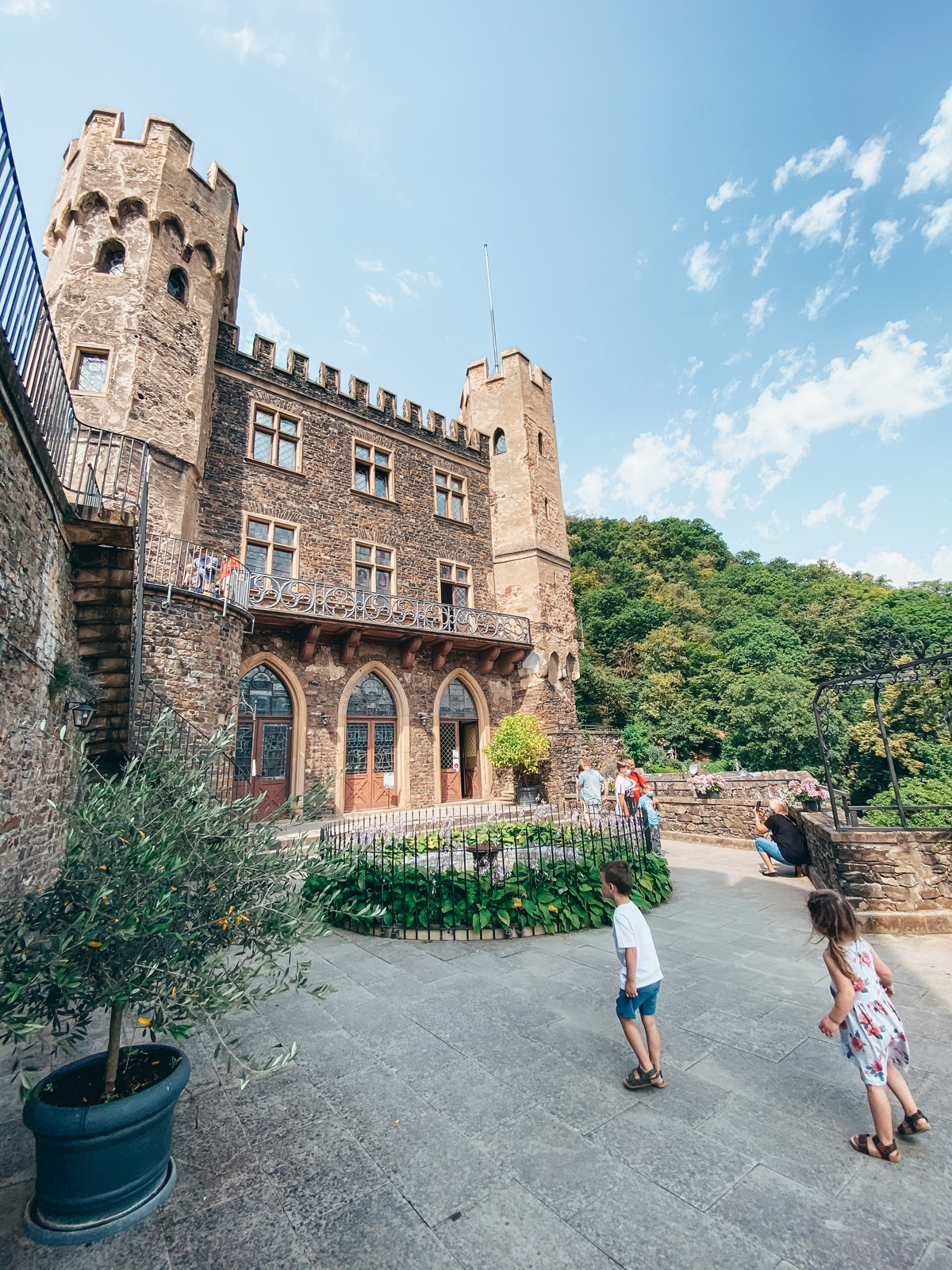 Kids love castle stops
The kids really enjoyed this stop! We climbed to the highest turret (I was too dizzy and concerned with the kids to snap a photo up there!), smelled flowers in the magical courtyard, experienced what the kitchens were like, and saw a "skeleton" in the dungeon!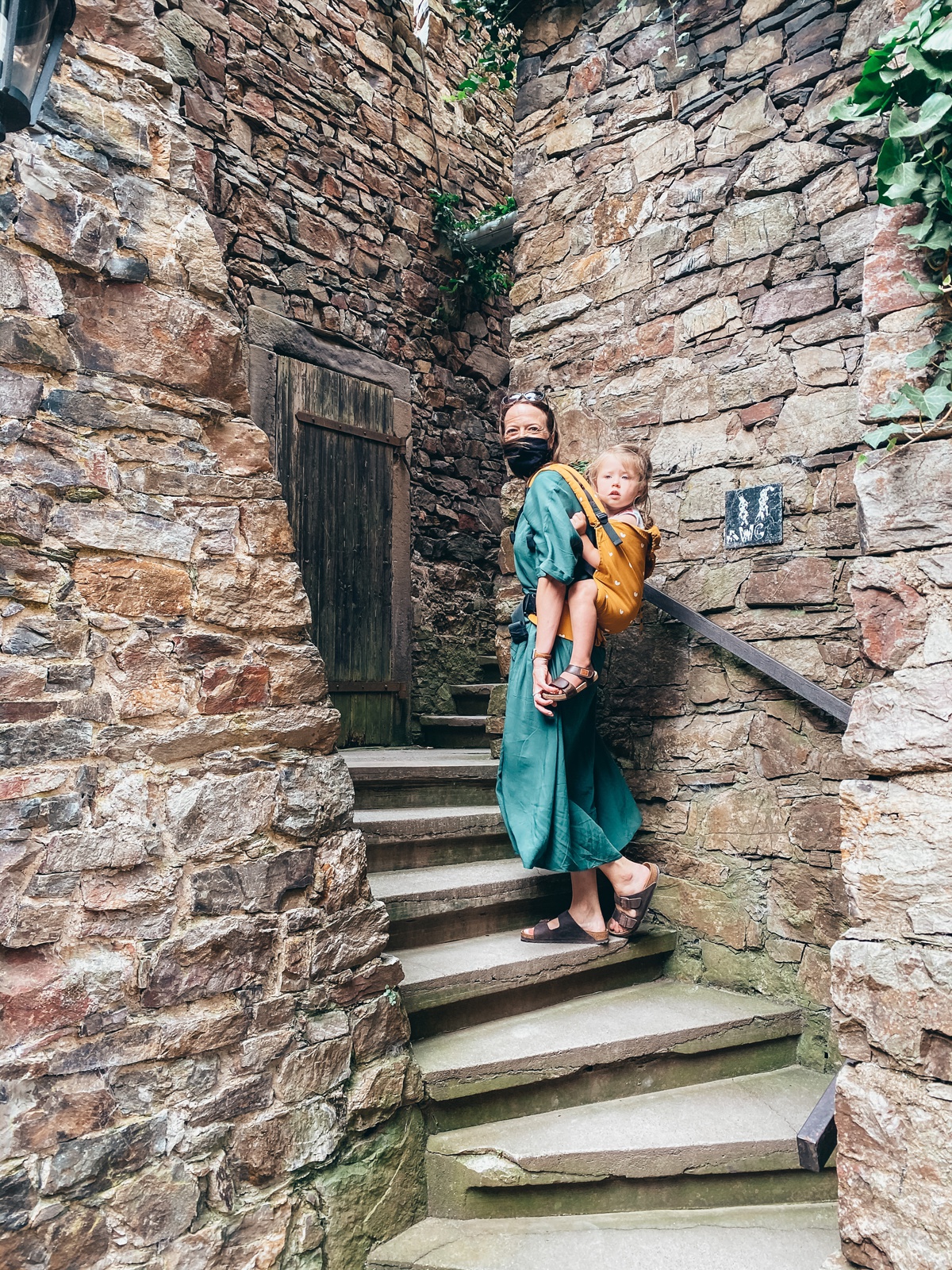 Reuben loves finding the knights on our castle tours!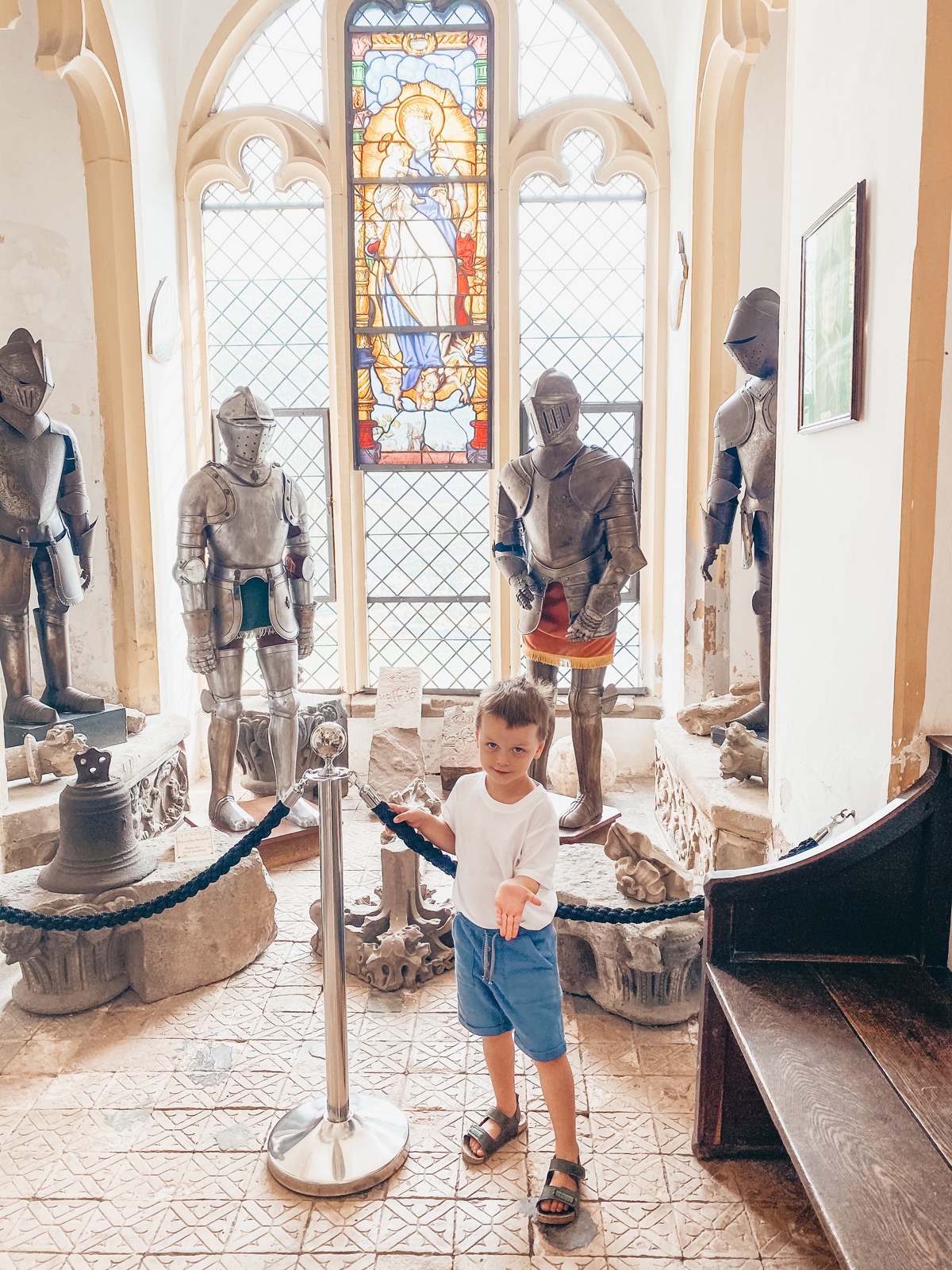 The gardens in July were beautiful to see. Ava took her time smelling every flower.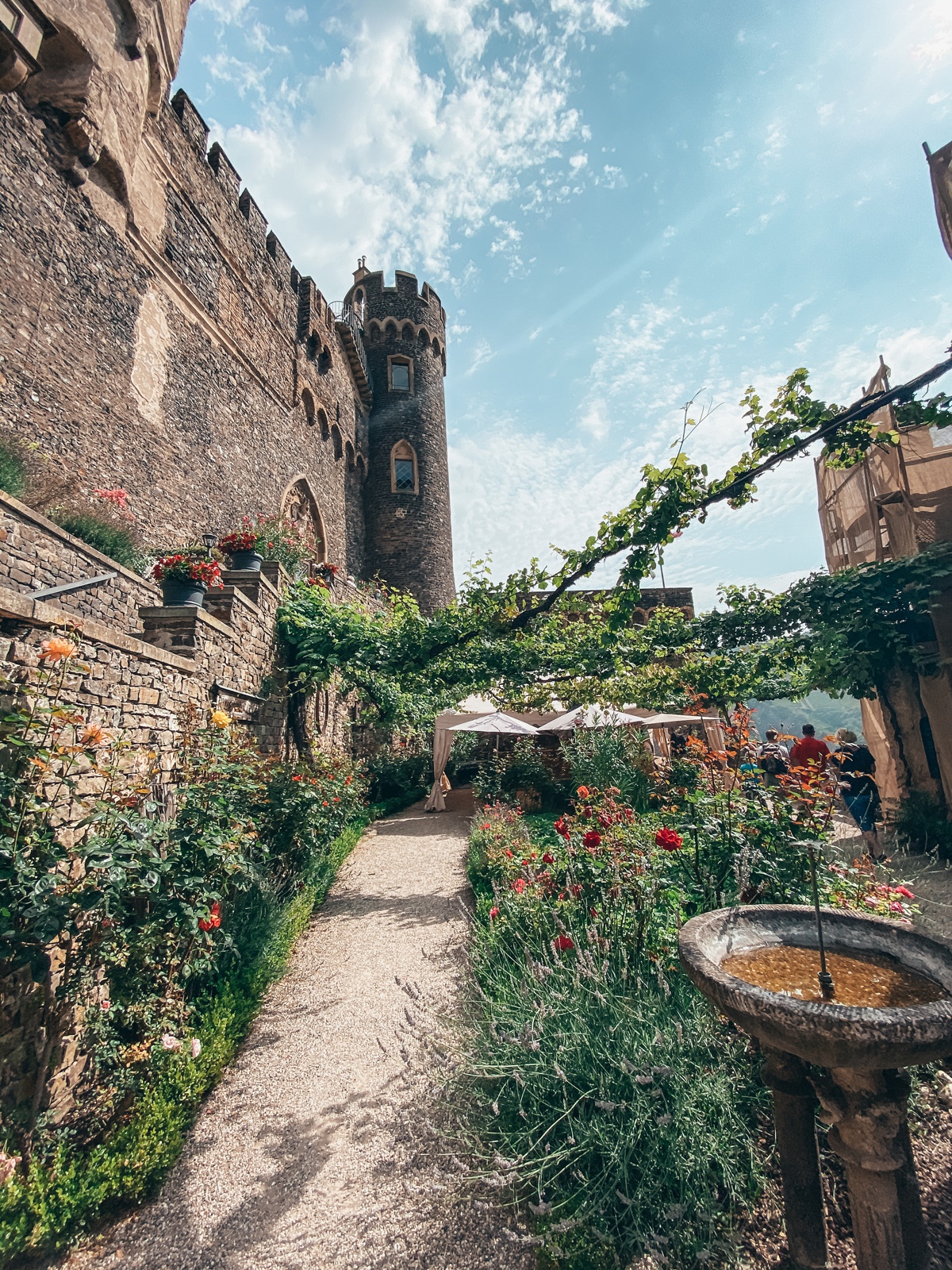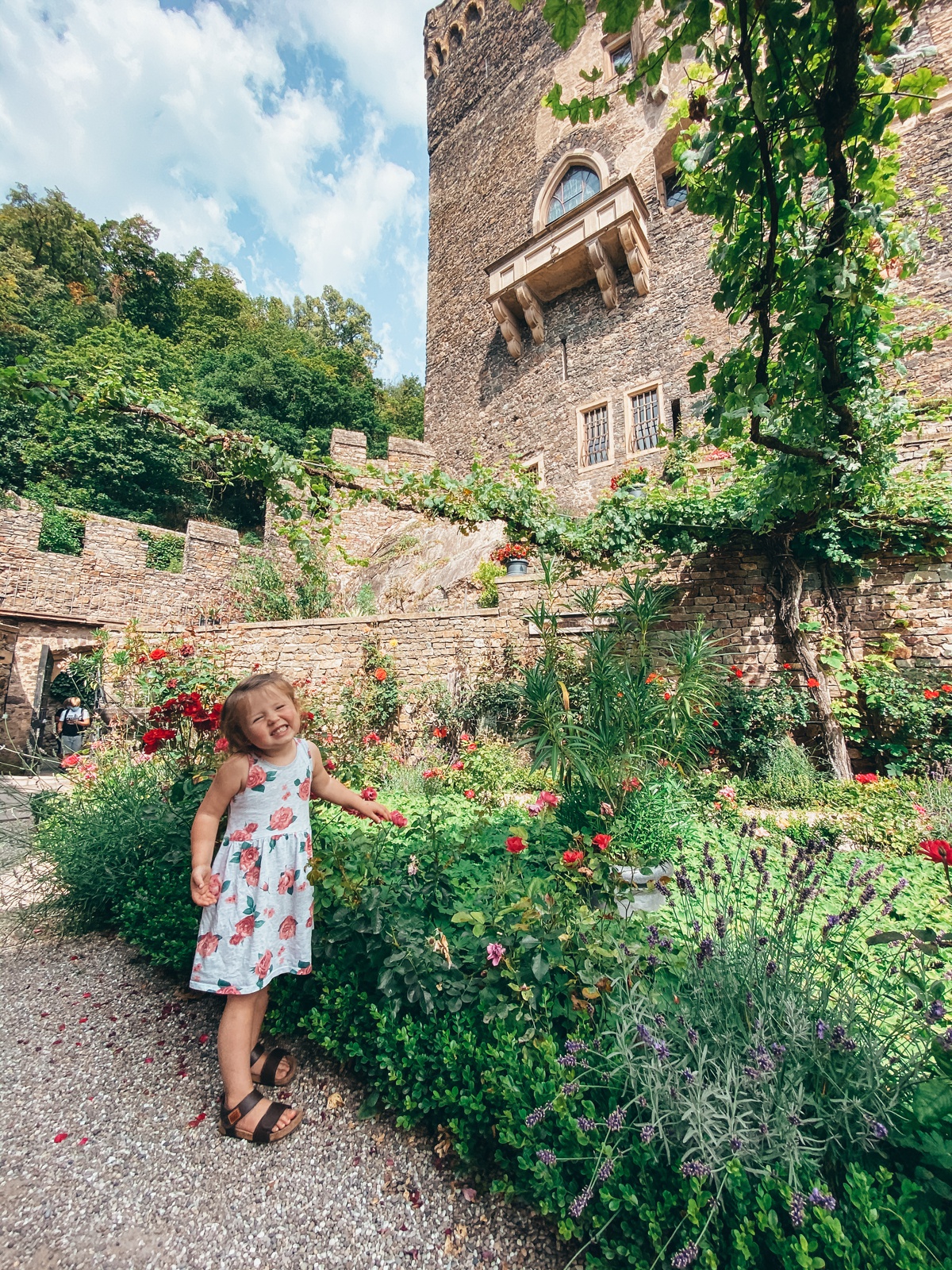 At the top of Burg Rheinstein you'll have spectacular views of the Rhine River. You can watch the river ships sail by and spot the bell towers in nearby towns.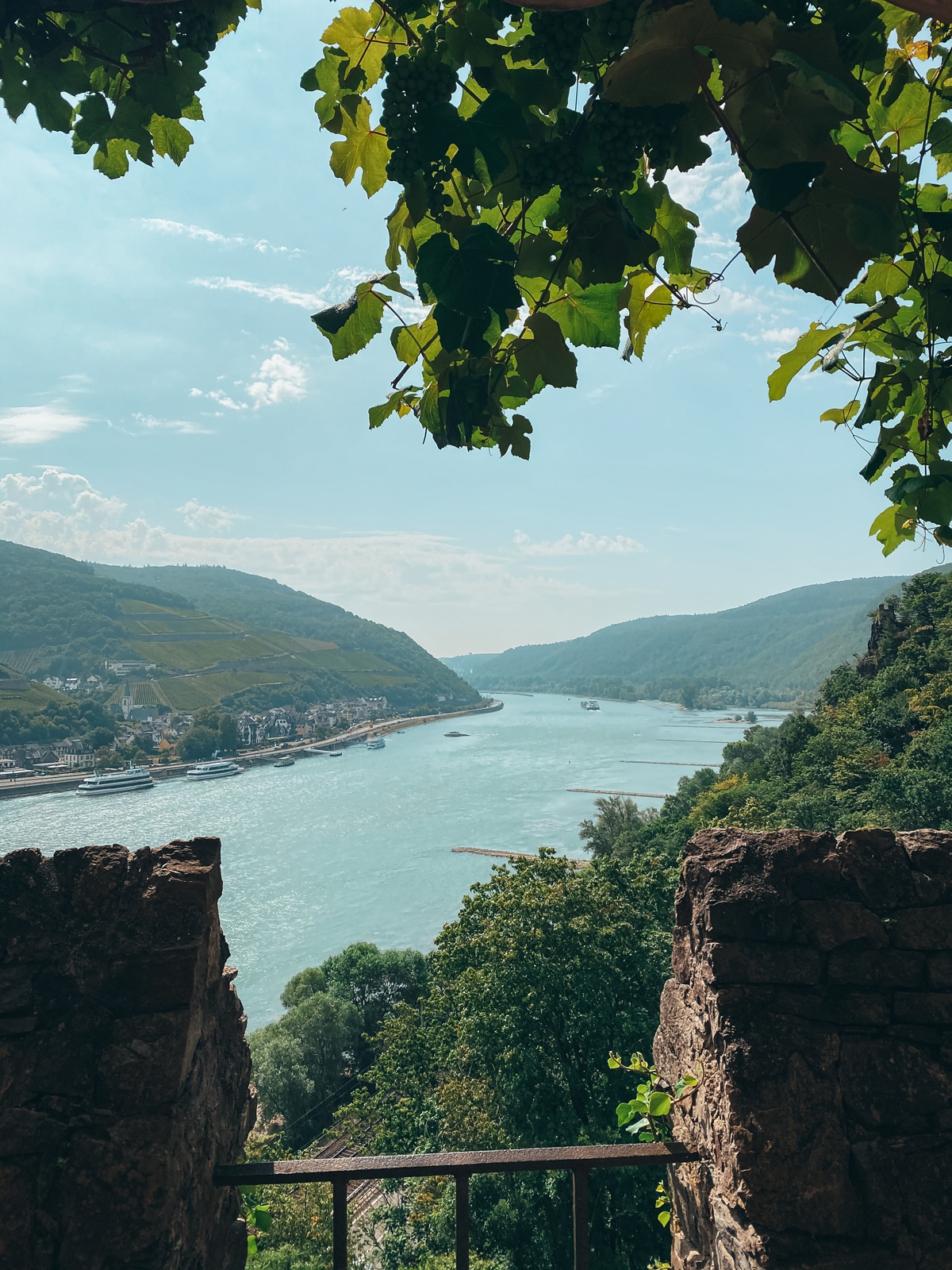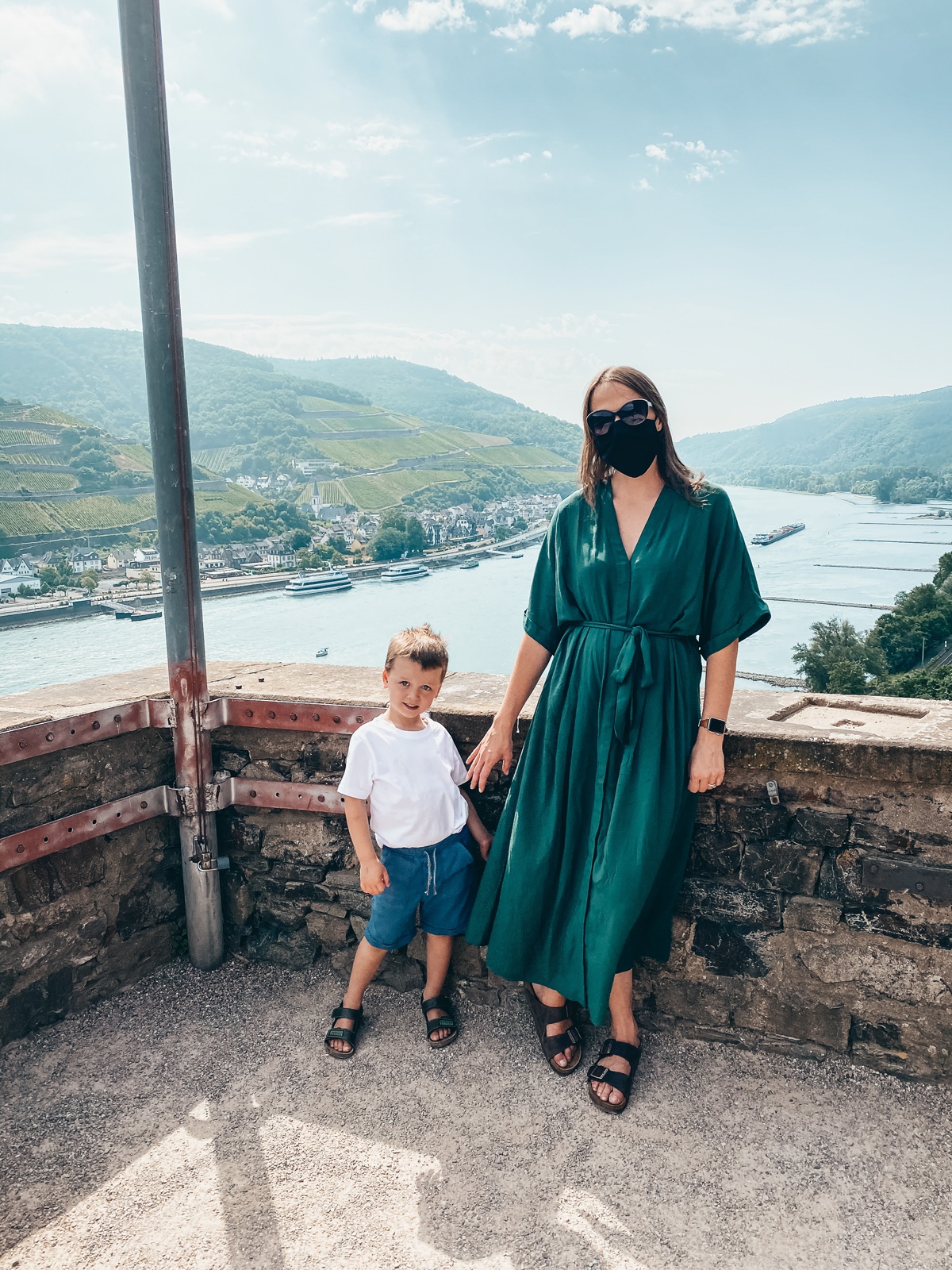 Tune in next time to read about our time touring Rothenburg Ob Der Tauber and Goslar, Germany!
You might also love our Touring Italy Posts and our tour of Wismar, Germany!
xoxo Karisa