Where to go in Wismar, Germany. Join Petite Modern Life on a family walking tour of this colorful coastal town in northern Germany. You'll enjoy sites along the quaint canals, giant cathedrals, and charming historic breweries.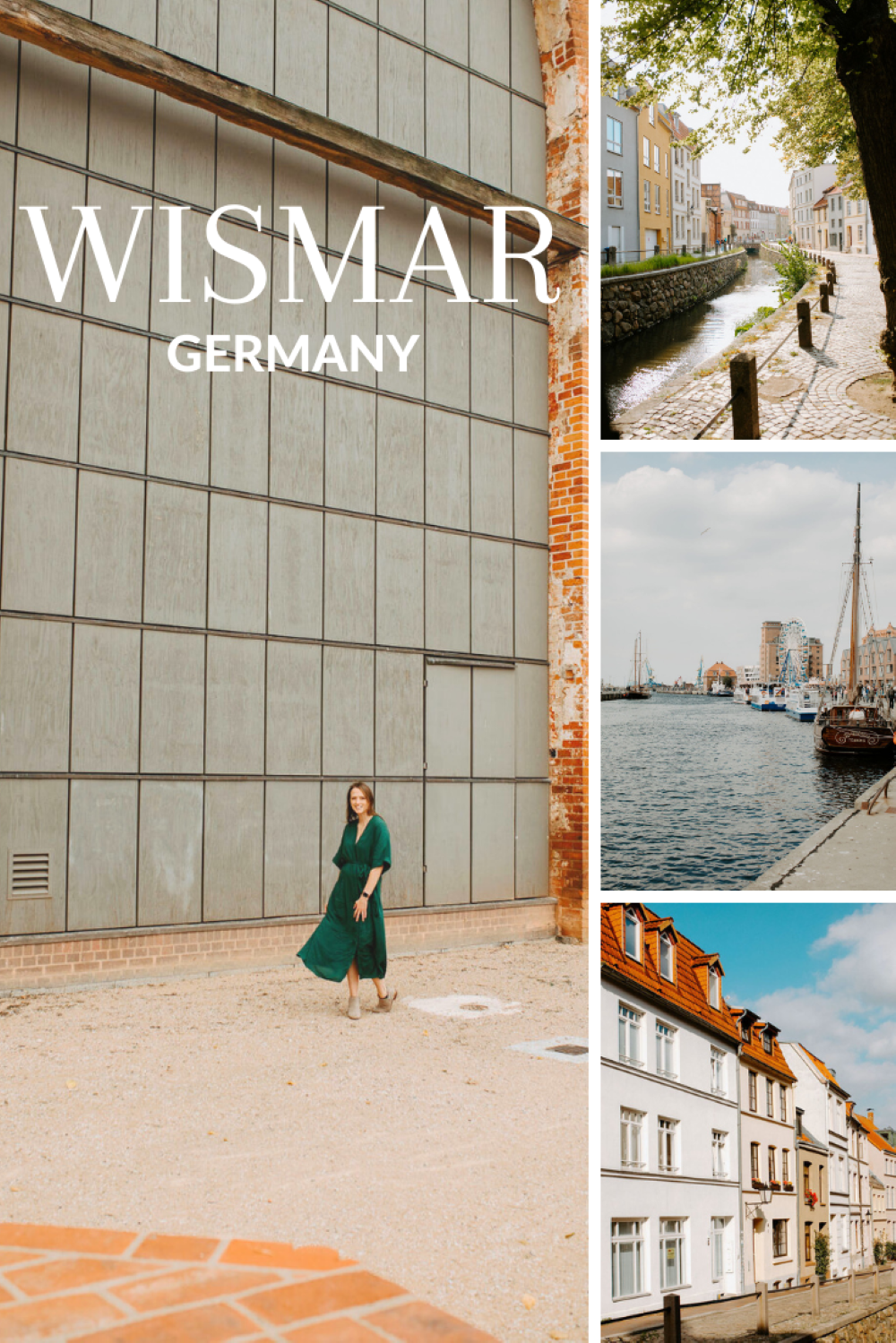 When looking for a walking tour in Wismar, Germany— for the best streets, canals, and stops to make, I came up short! So I set out to make my own family friendly guide to Wismar during our afternoon day trip!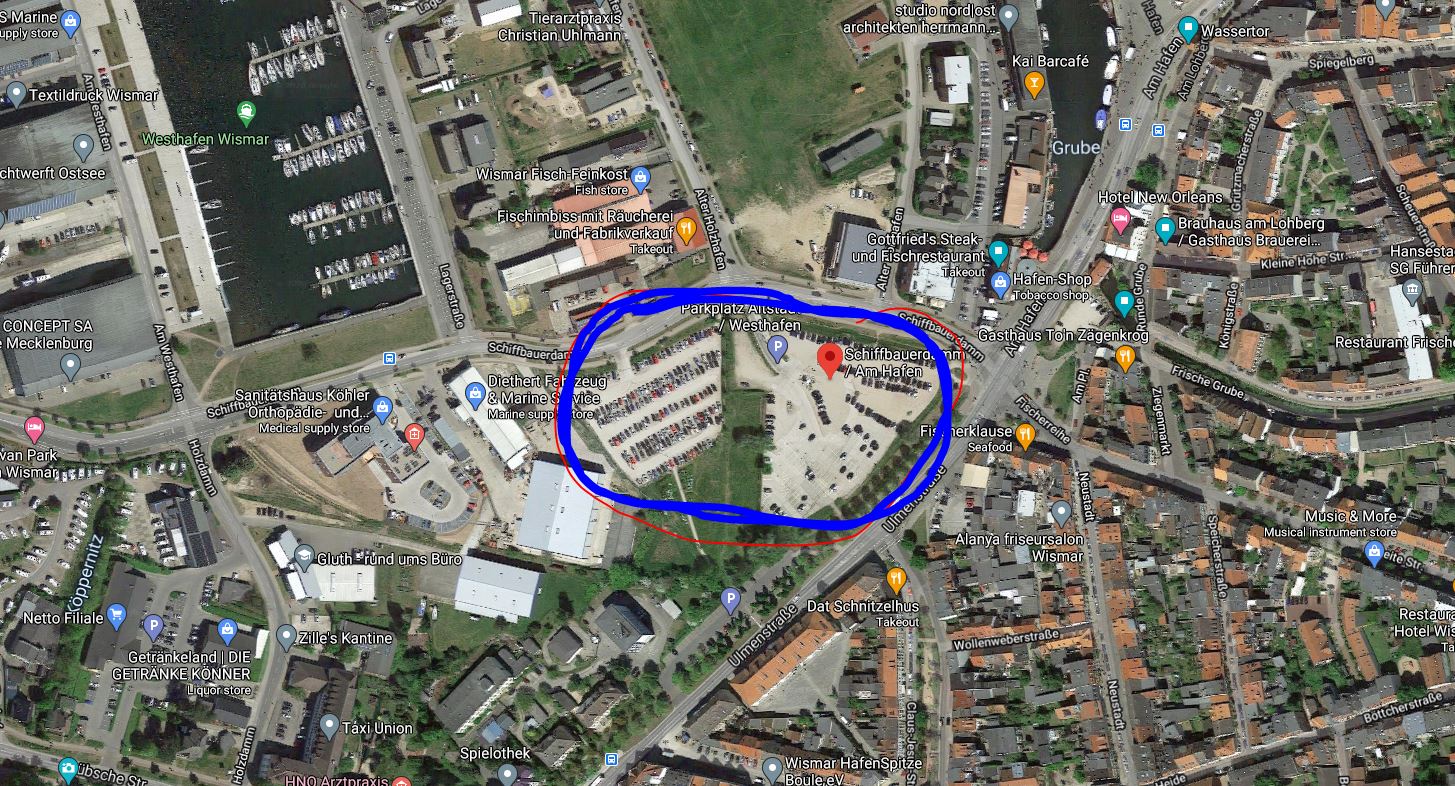 There is parking a plenty in Wismar right next to the port. Only 4 Euros for the day. Google map: Schiffbauerdamm, 23966 Wismar

Here is an overview of where we're going to take you on our walking tour of Wismar, Germany.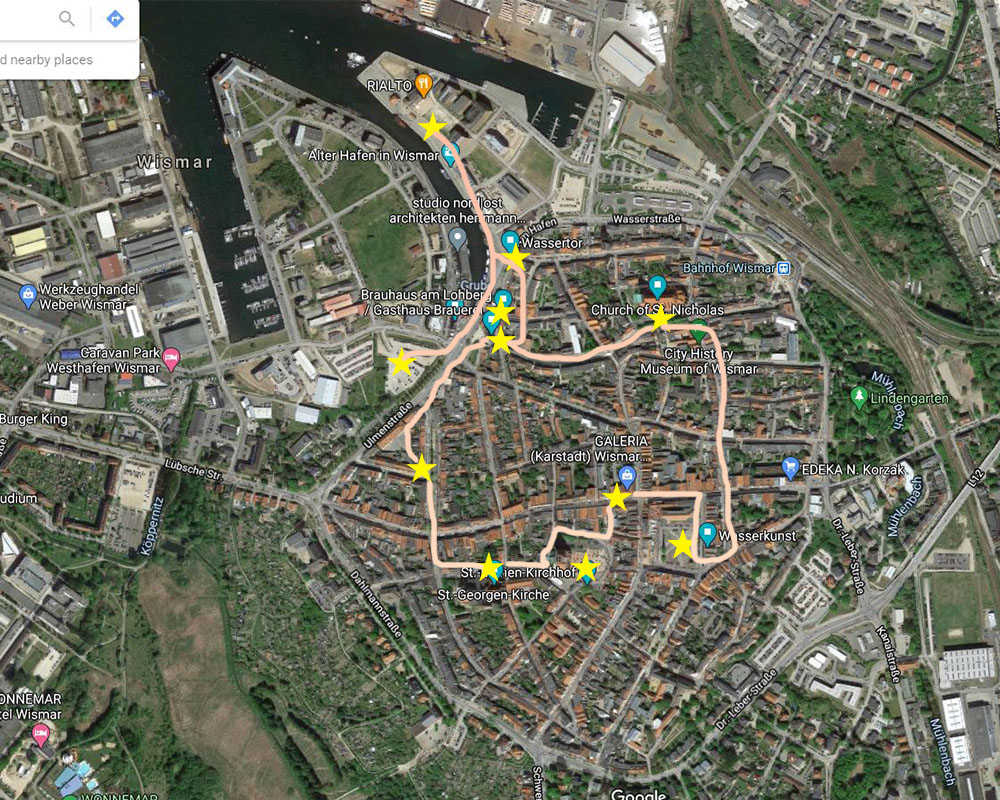 The distance covers a flat 5 kilometres with easy accessibility to sidewalks and many pedestrian only areas. Depending on how long you spend touring the churches, taking photos in front of the scenic homes and canals, enjoying a beer or ice cream at the various cafes, the tour could take 1-2 hours.
The Port of wismar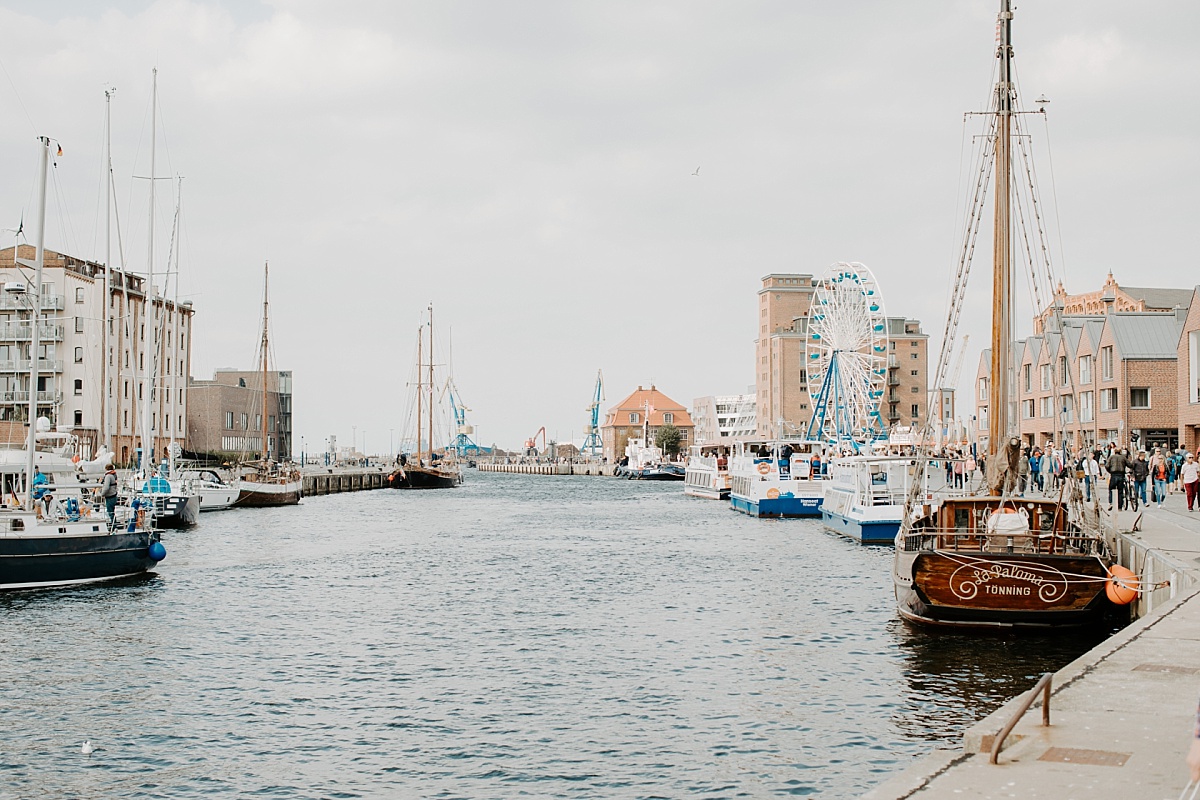 Leaving the parking lot you walk right into the port of Wismar where you'll find plenty to do! Purchase Friche Fische (fresh fish) from the boat vendors at the beginning of the pier. Hop on a boat tour with information about the Hanseatic Sea and visits to other ports as well as animal viewing. While there in September, we saw a ferris wheel and kid amusement rides. Don't forget the abundance of ice cream!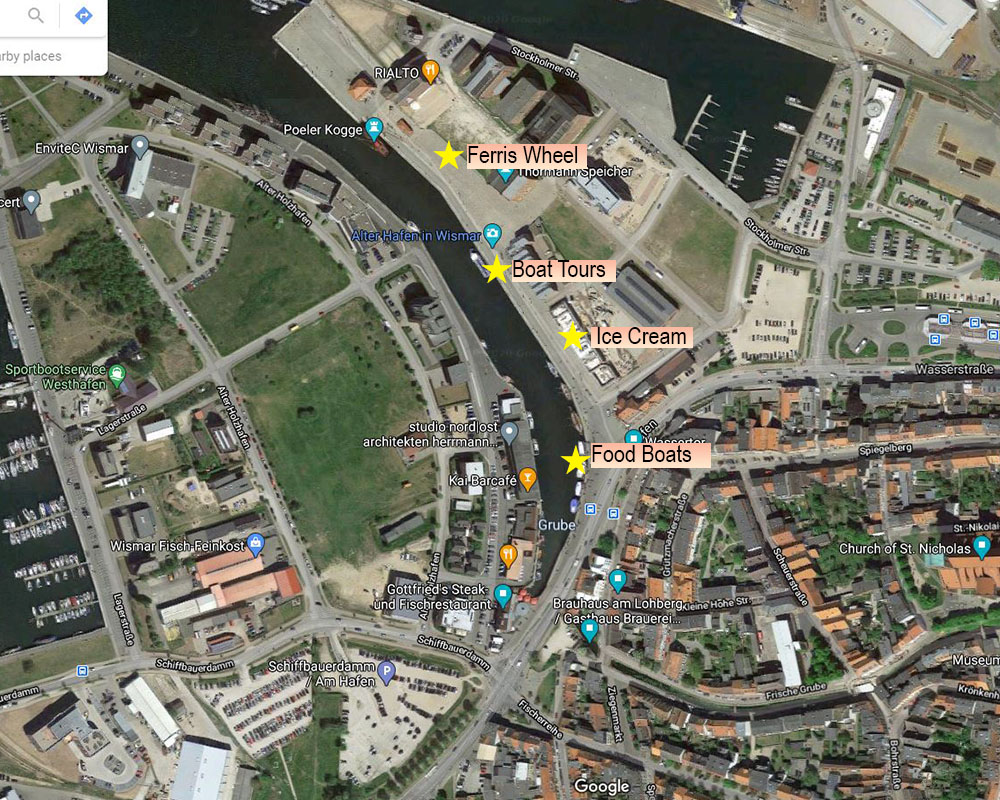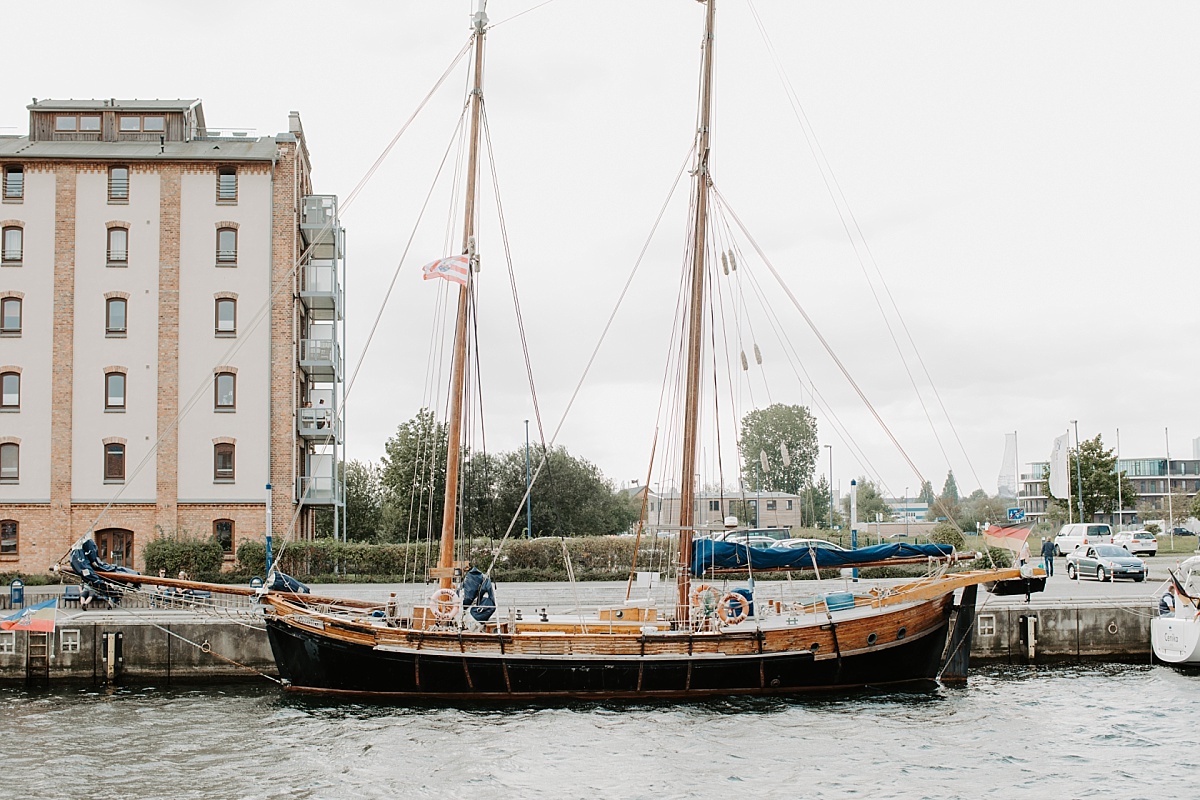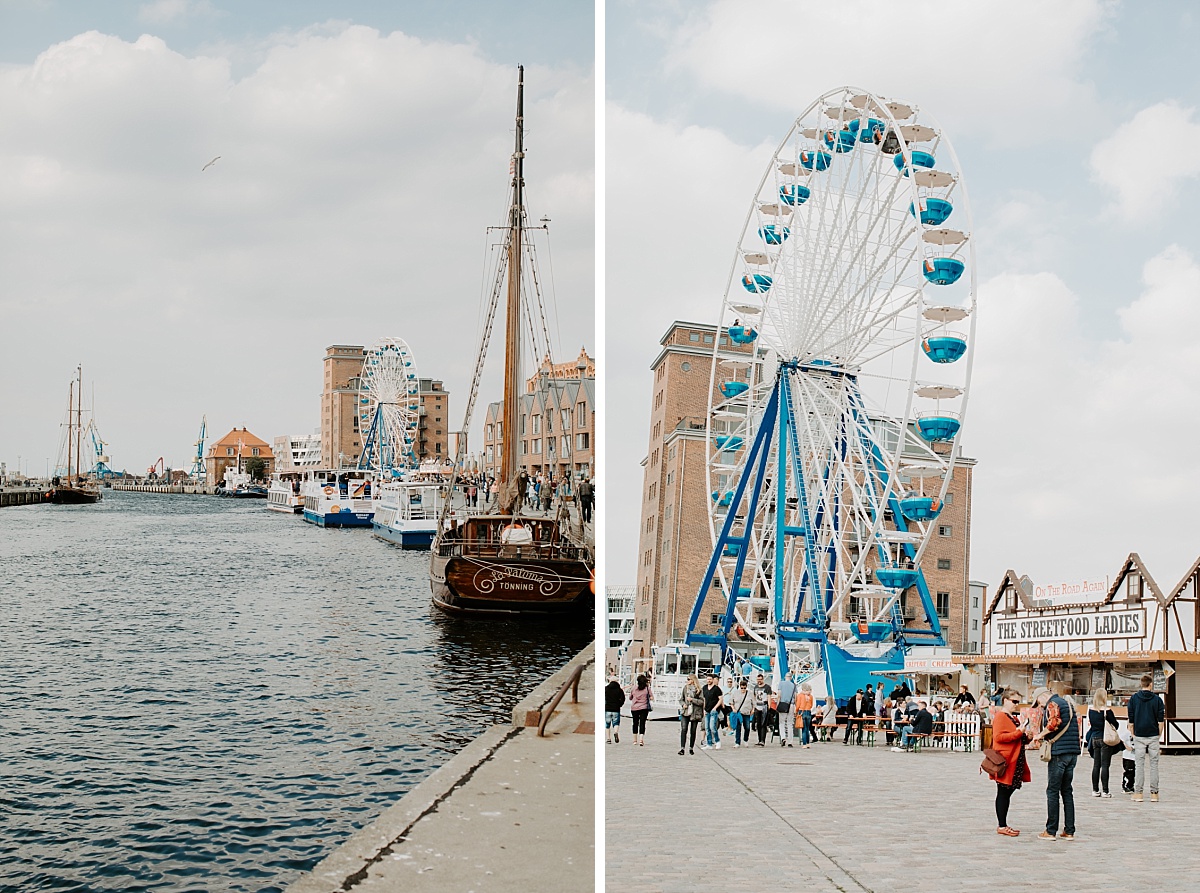 You'll also want to visit the original port entrance called the Wassertor at Am Hafen 1, 23966 Wismar. To be honest I didn't get a picture or video here as I was in frantic search of a restroom upon arrival to the town! Within the town there were no public toilets, so make yourself ready to buy a drink or slip into a restaurant restroom! A side note to bring some extra tissue paper in case the rest of the tourists have had the same idea!
Walking Tour of Wismar Canals
I love the canals in Europe. Surrounded always by some architecture that you just don't find in the states, it's always a magical experience. So when I heard there was a canal in Wismar I was sold!
Starting at the house on street Runde Grube you'll walk down Frische Grube street towards St. Nicholas Church.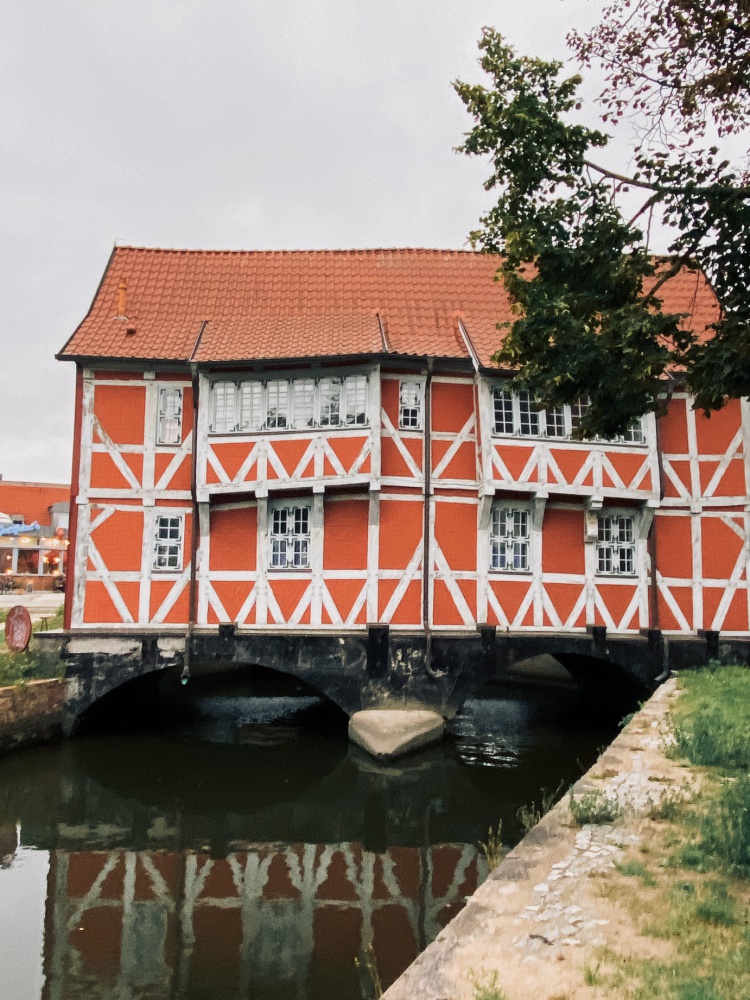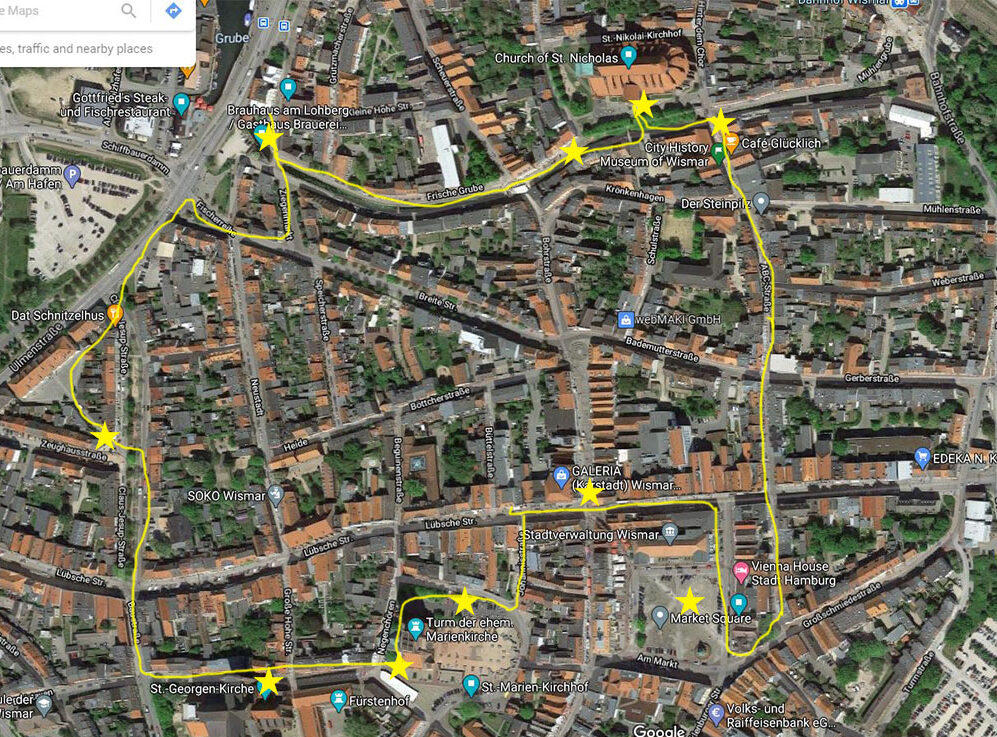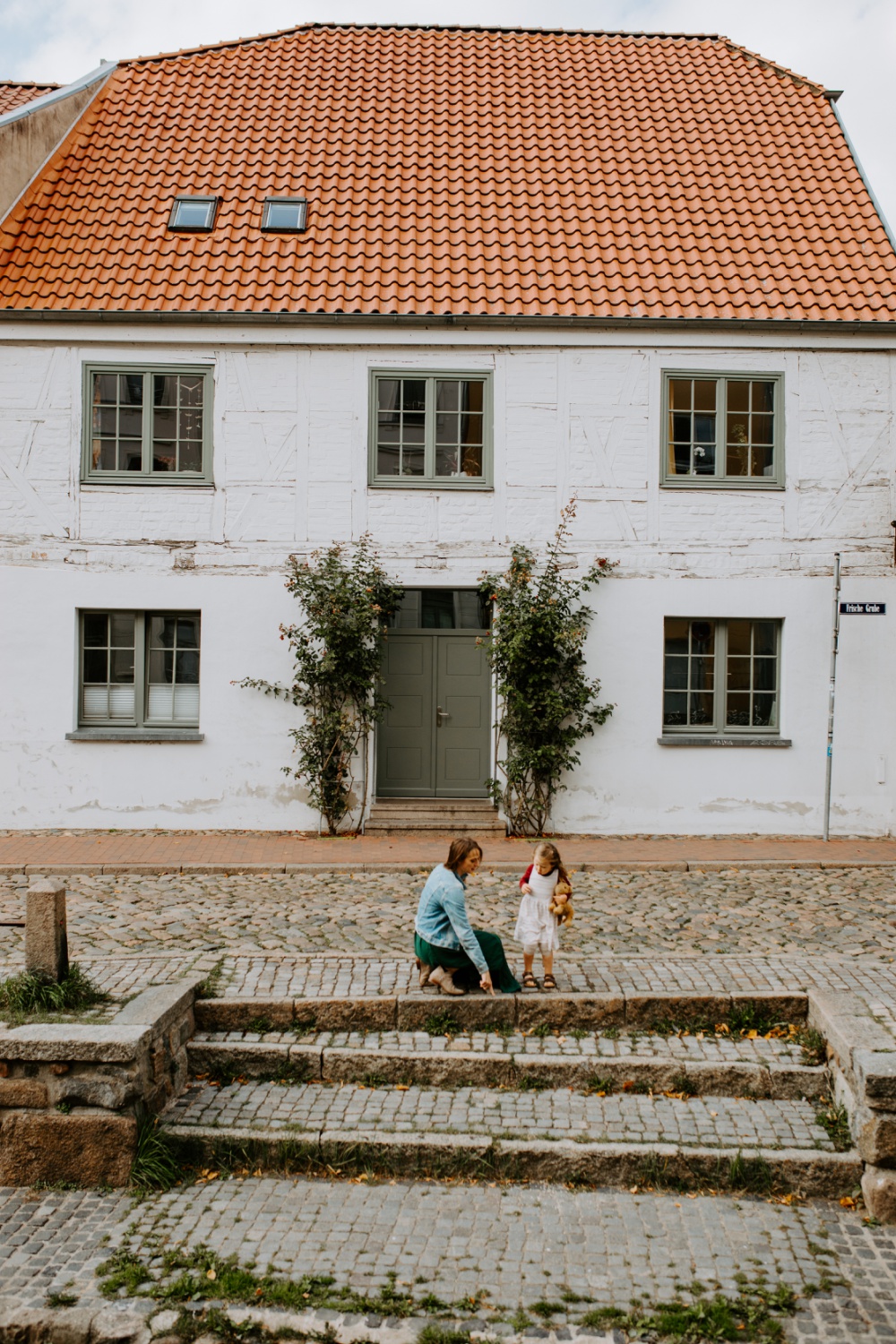 This spot is an ideal photo opportunity along the canal. Note the photographer needs to stand on the opposite side which requires a bridge crossing!
Church of st. Nicholas in Wismar
Open from 10am to 6pm, you can tour this magnificent baroque styled church for a donation of 2 euros per adult.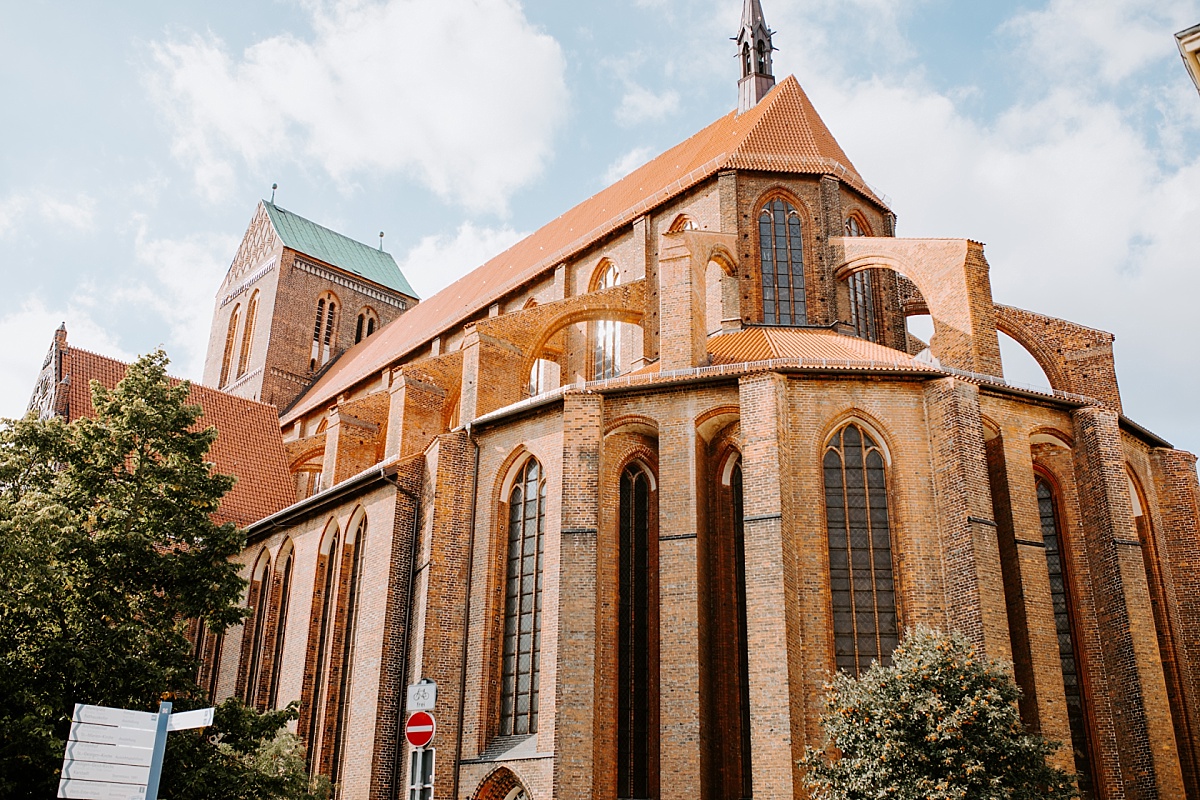 Outside the kids can enjoy a little playground while maybe one parent at a time takes a look inside.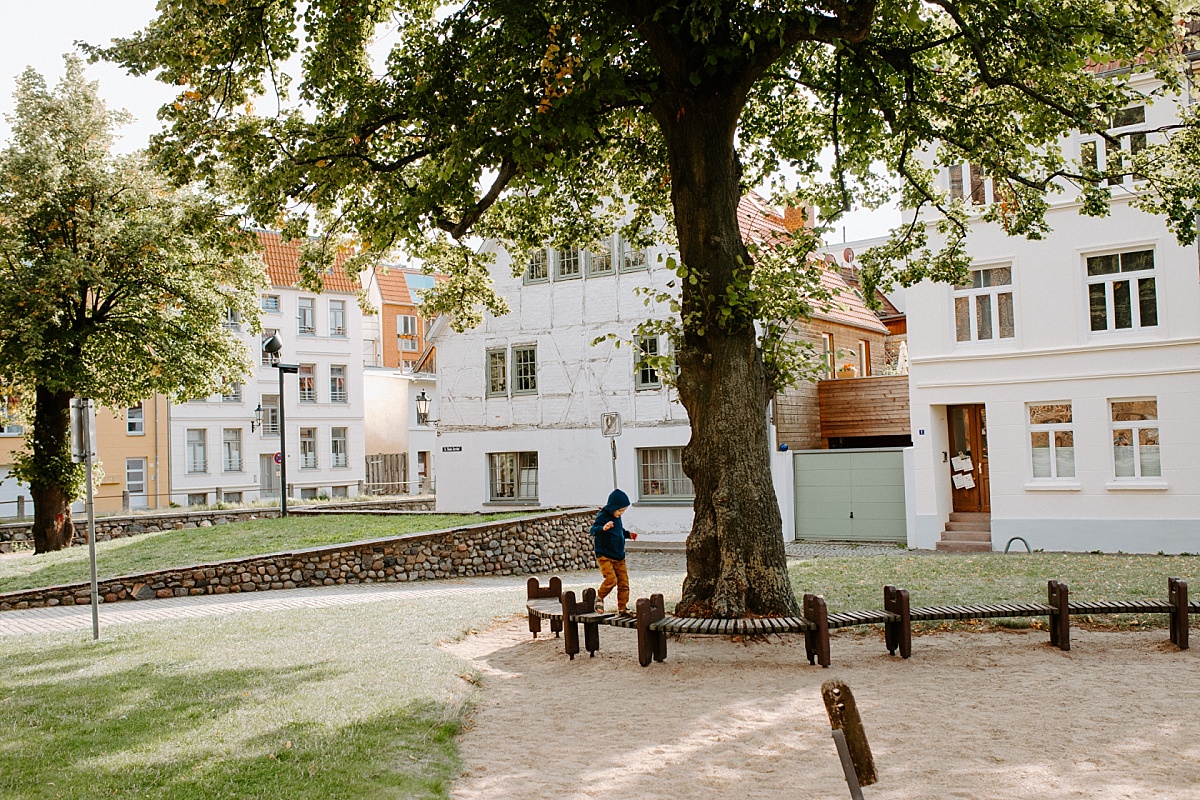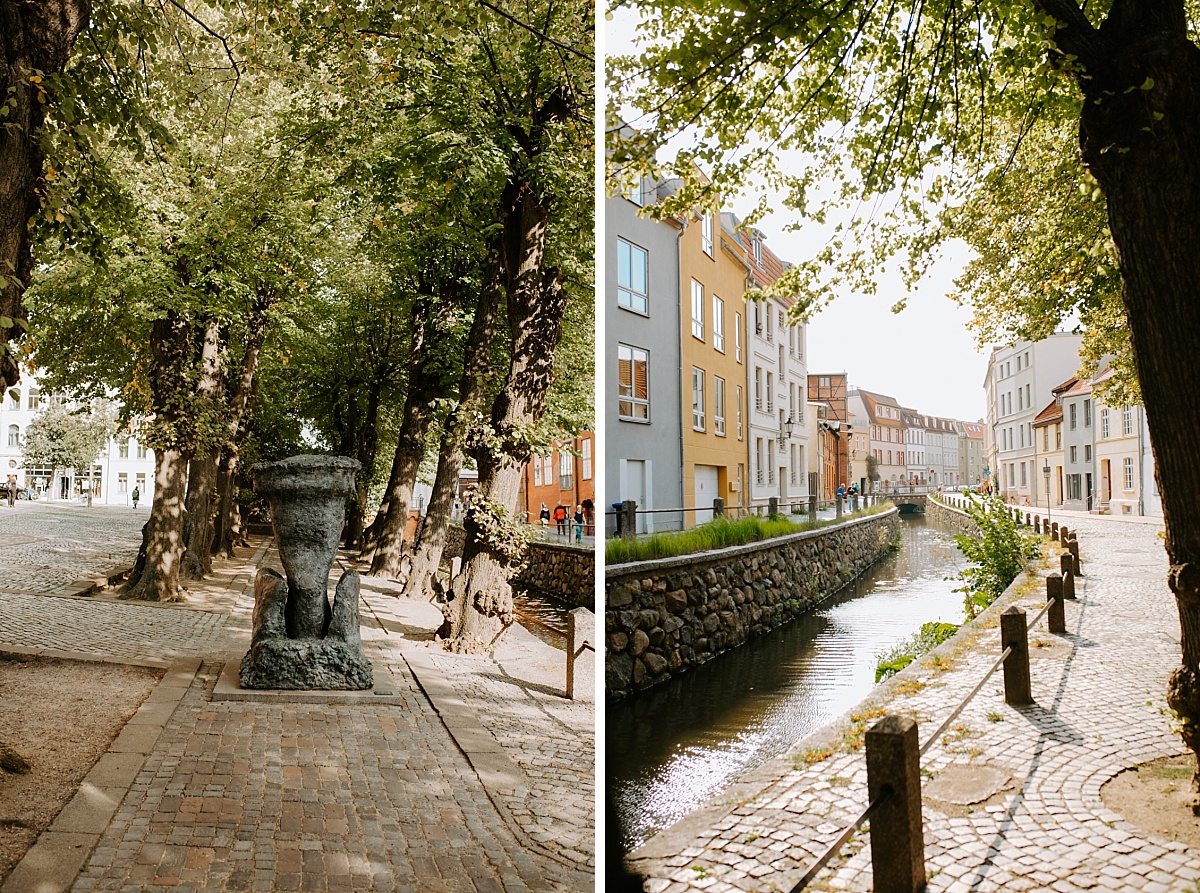 Along the walking route see if you can spot a bridge with happy piglet statues before you turn up ABC strasse!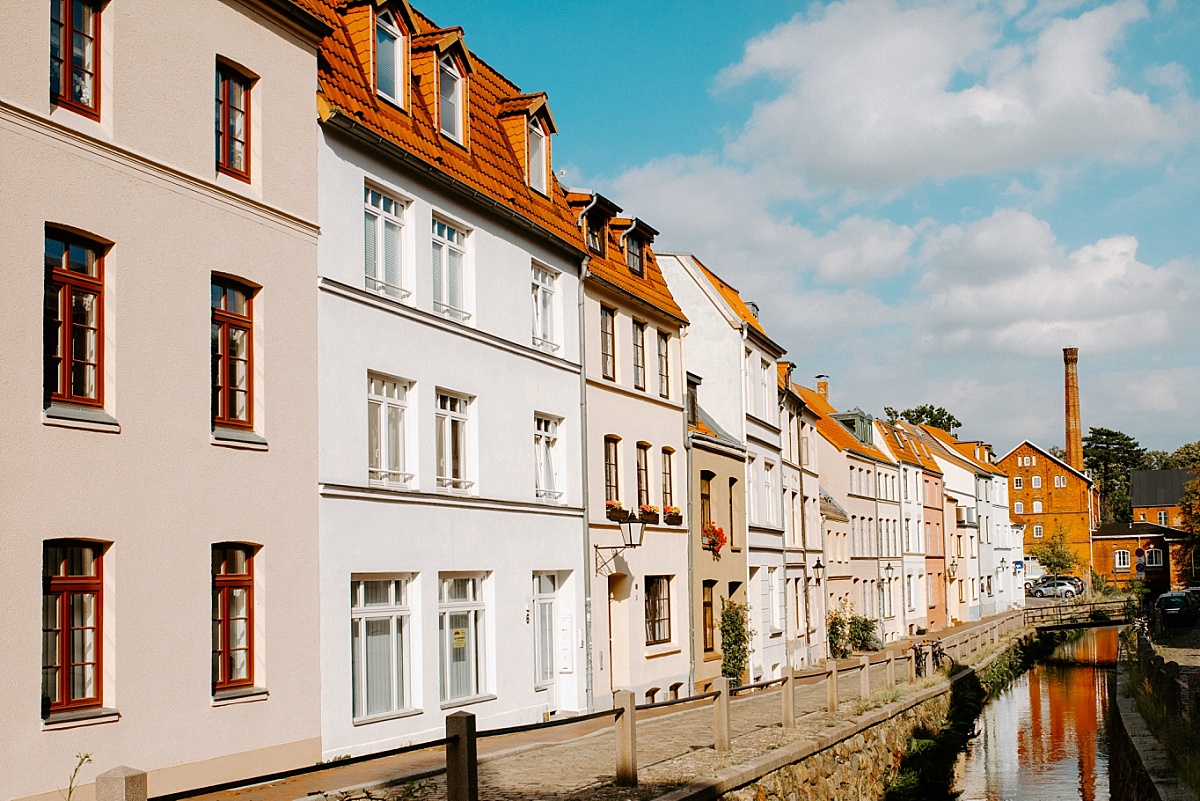 Markplatz in Wismar, Germany
Next on the walking route you'll go through the shopping quarter of Wismar starting at the Markplatz. There you'll see the Wasserkunst, a historic ornate structure on the site of a 16th-century water fountain designed by Philipp Brandin. I preferred taking photos in front of the Wismar Rathaus because you know my obsession with white buildings and greenery!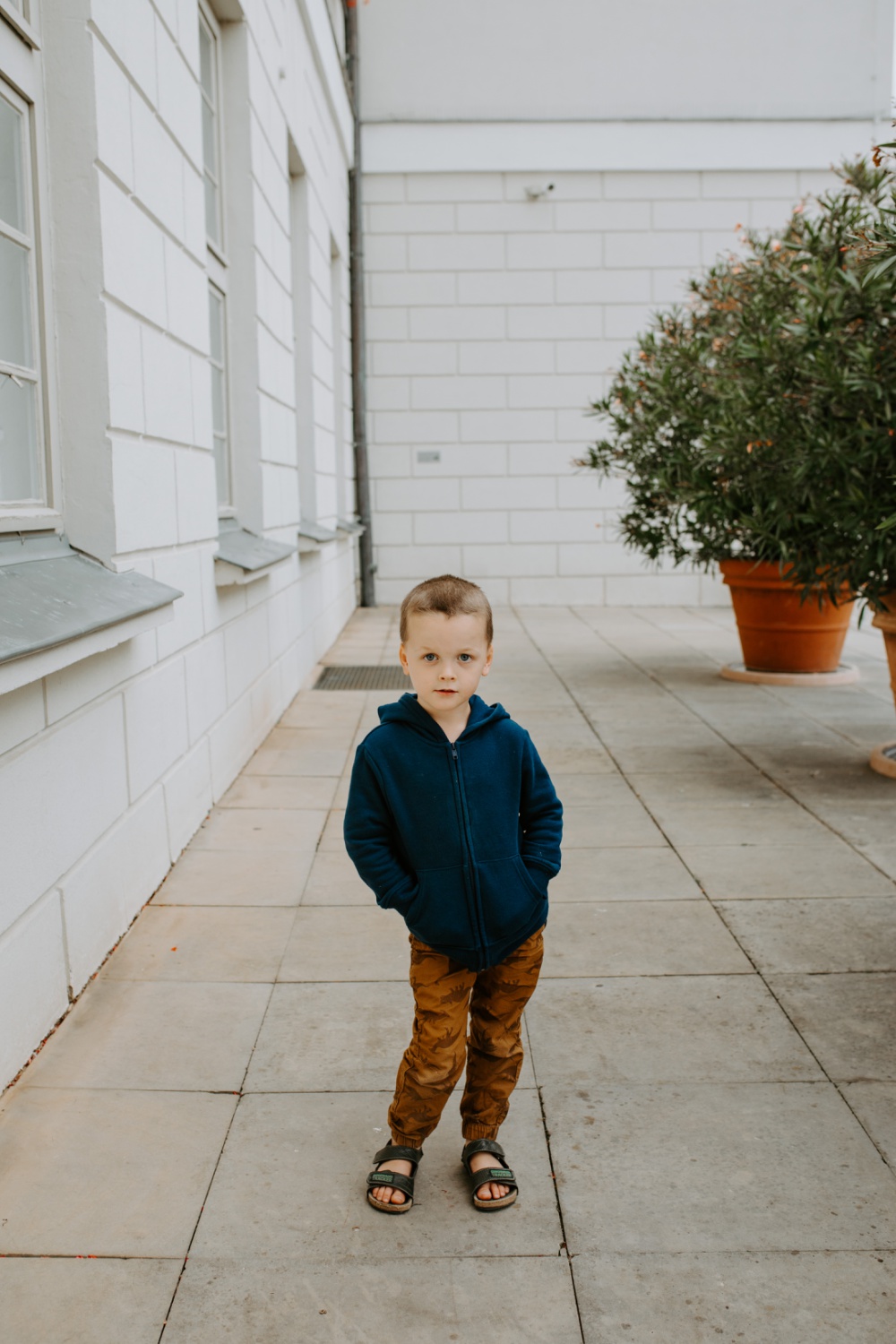 The shopping stretch along the street Hinter dem Rathaus has all the typical shopping stores found in these cities with nice pedestrian only roads.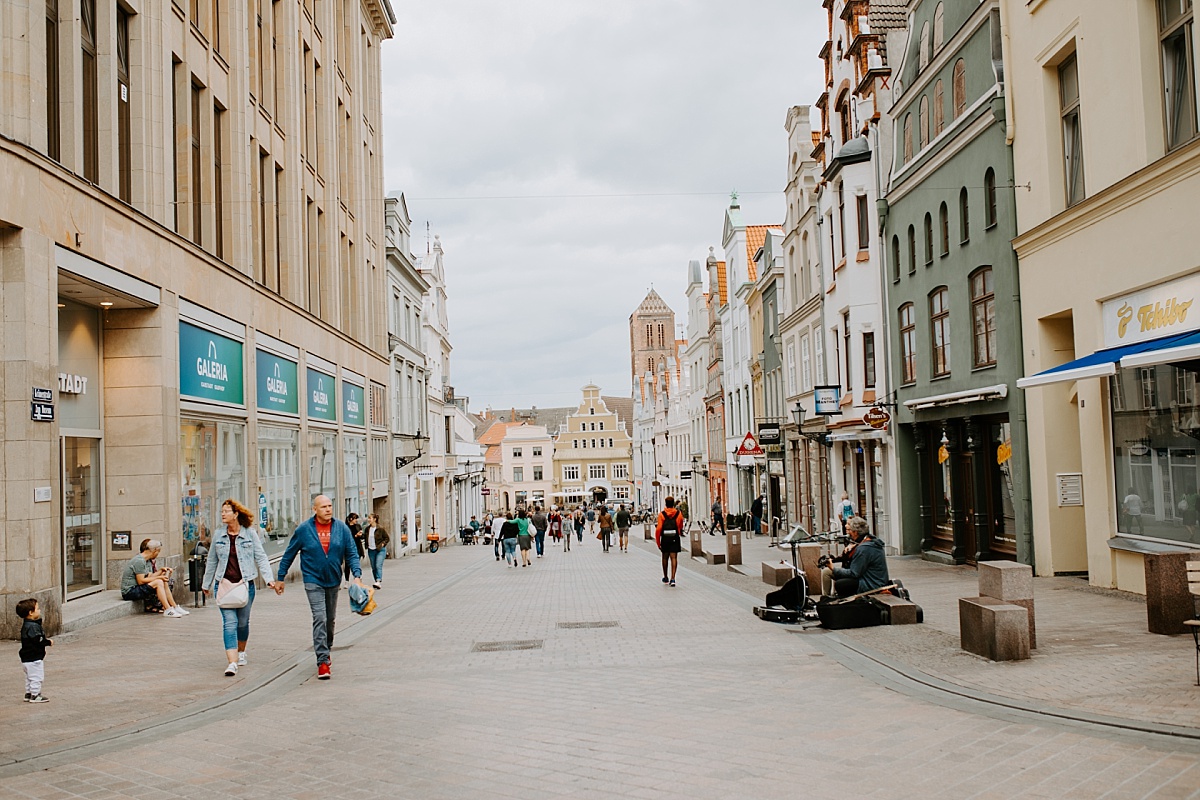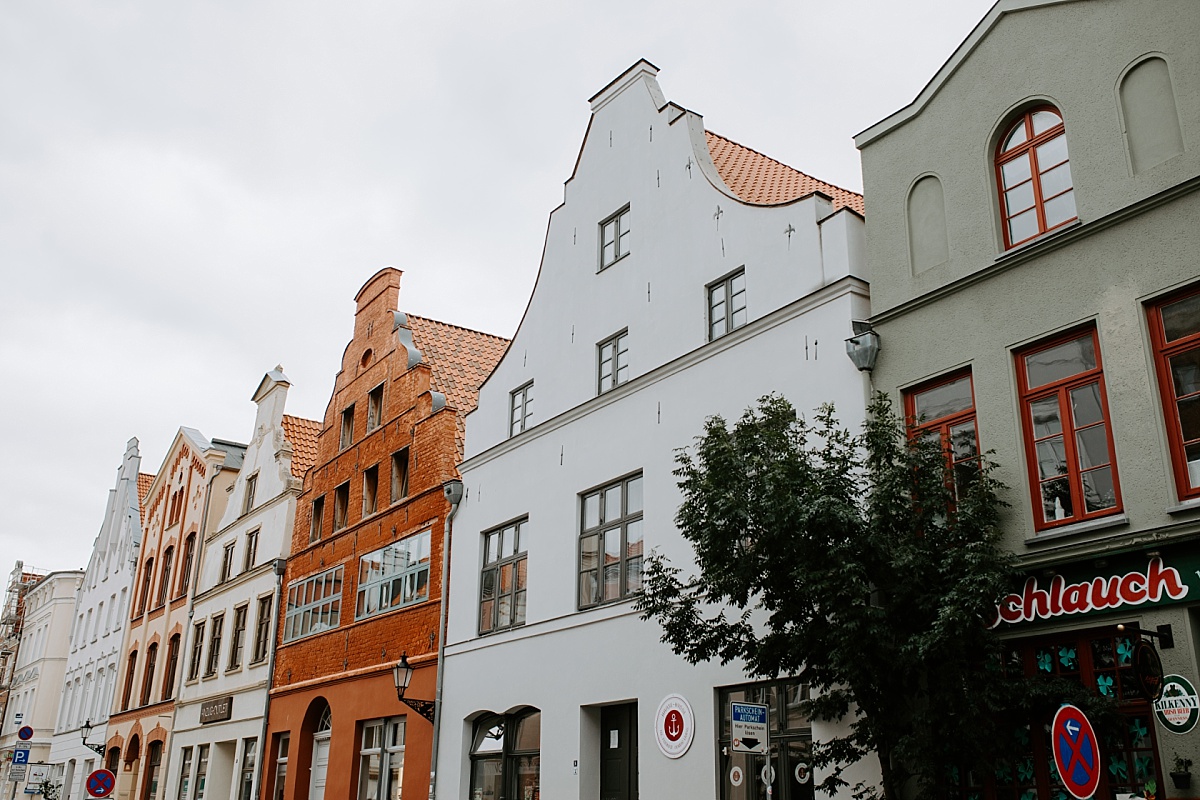 Likely you'll not be looking for clothes and ready to continue your tour! Next stop…
ST. mary church (marienkirche)
Cost is 3 Euros for adults. Outside the church you'll find some original ruins (see video) and a vast churchyard with kids running and climbing.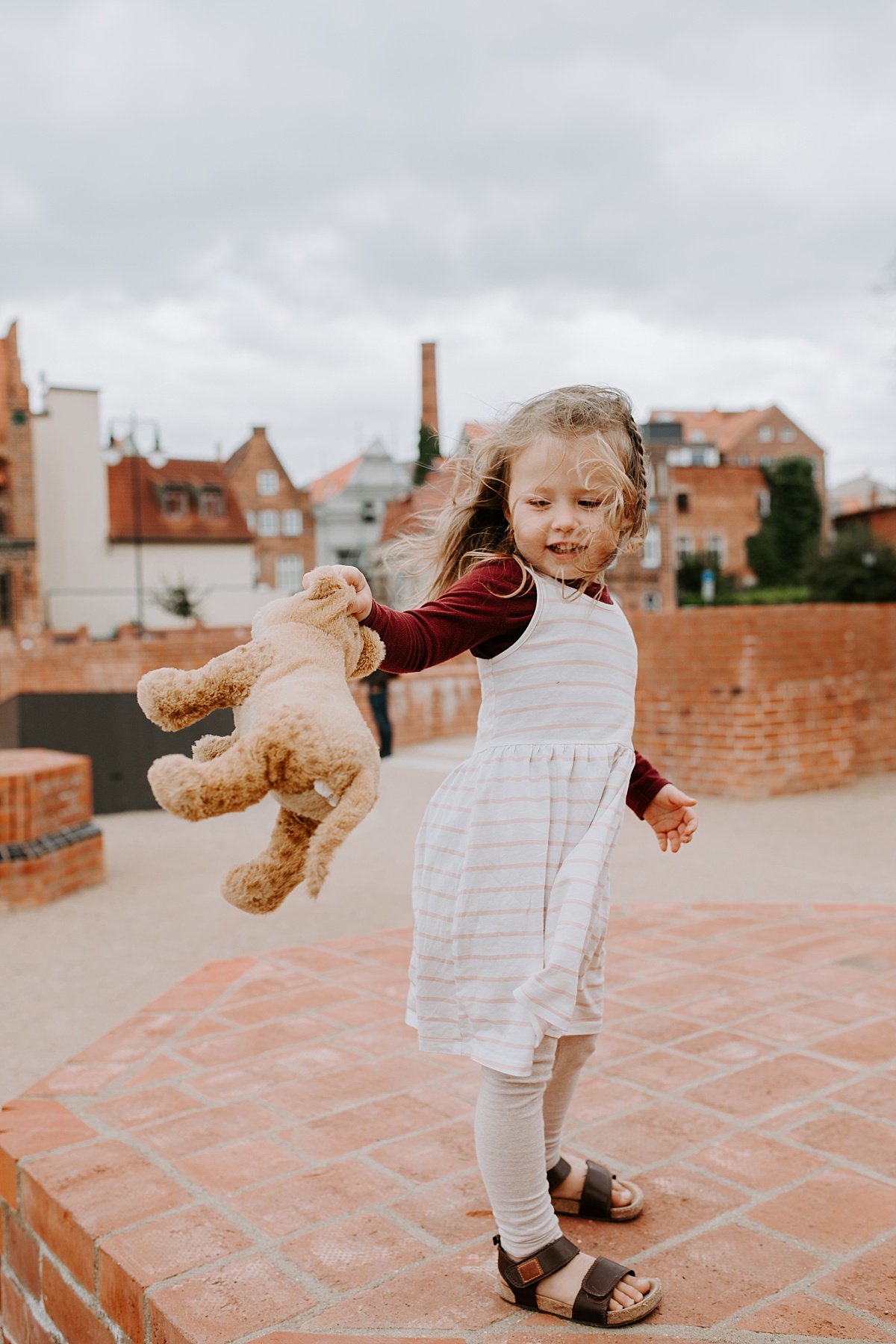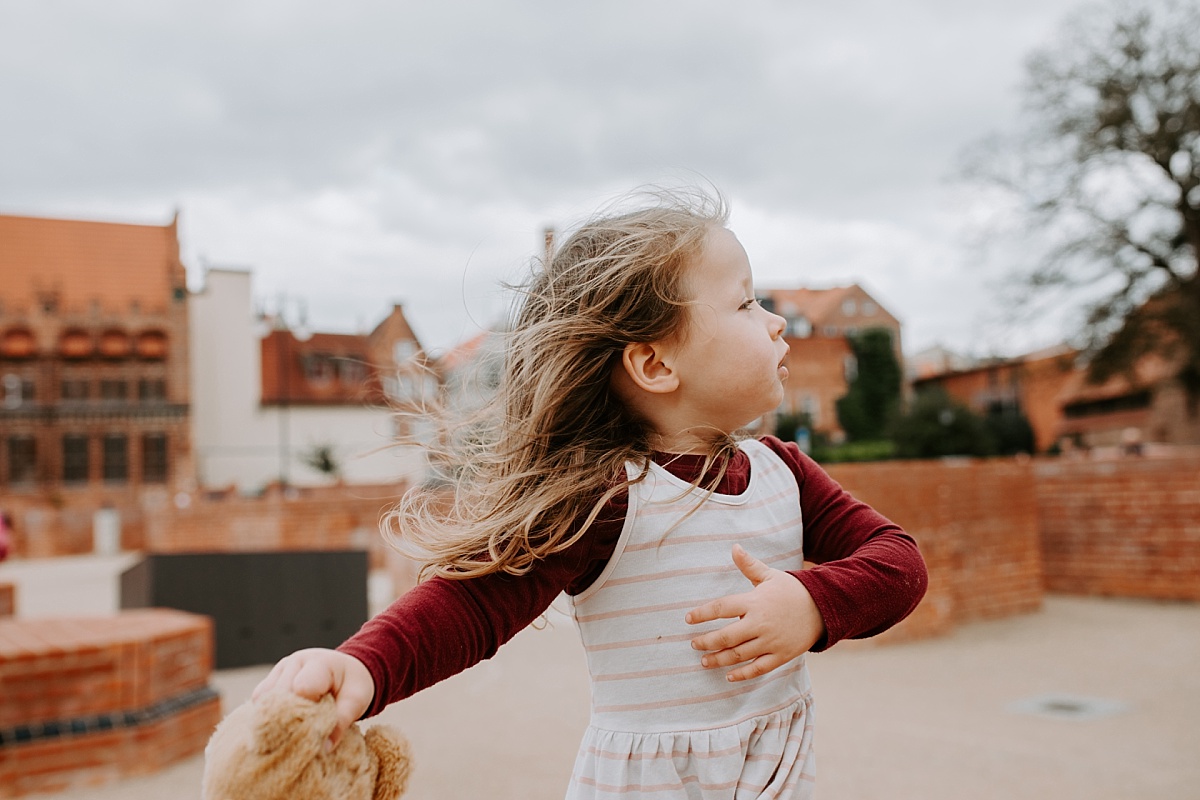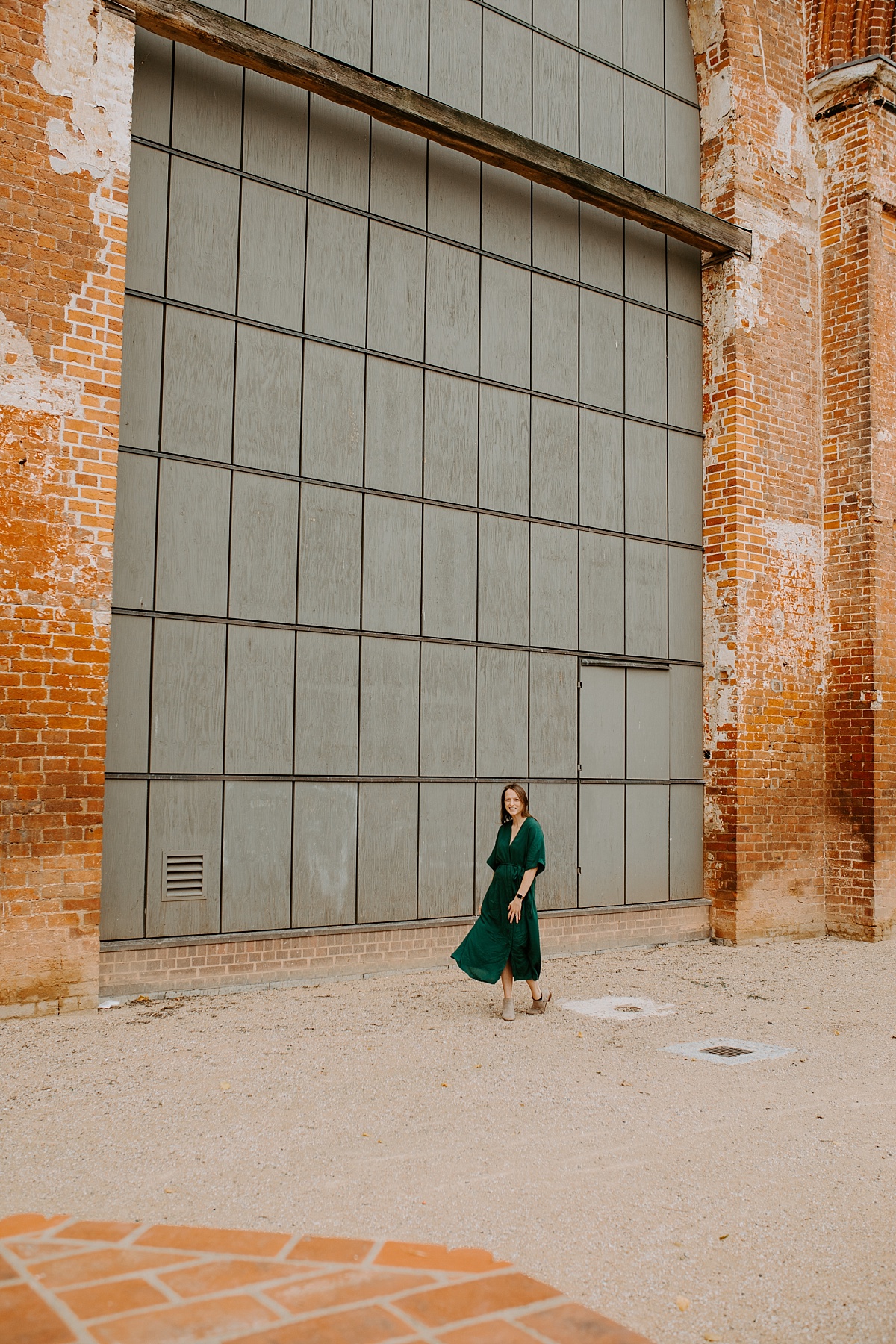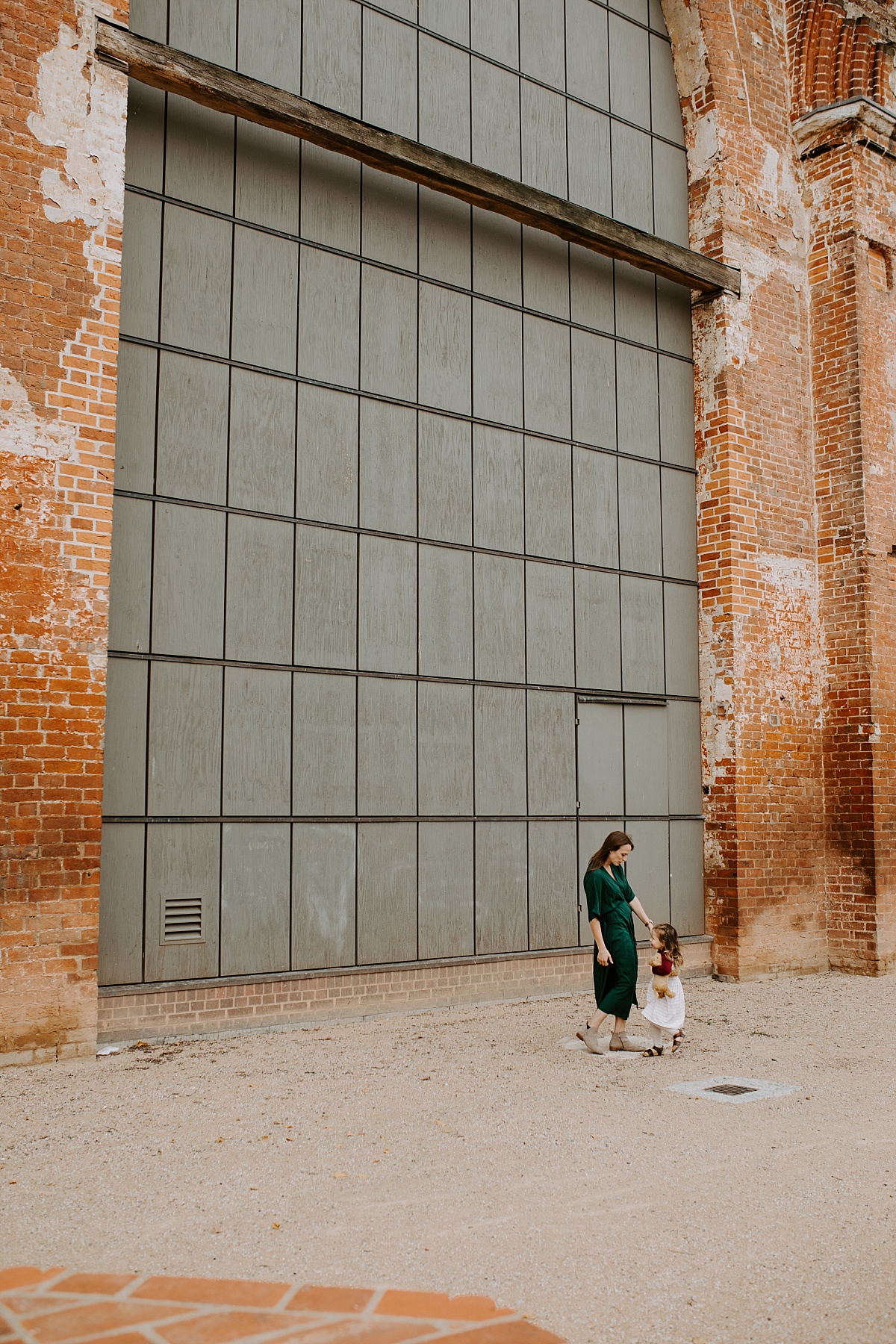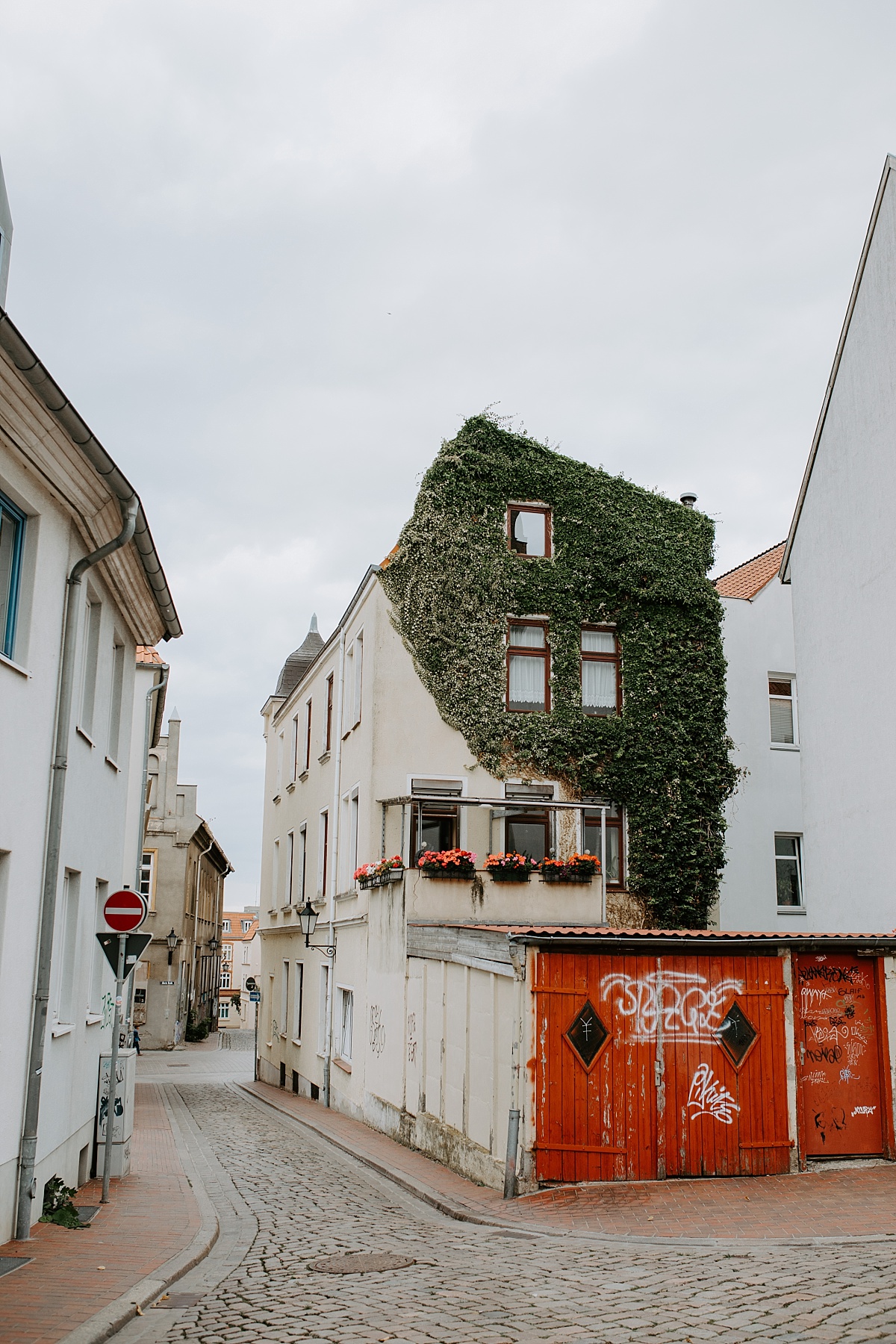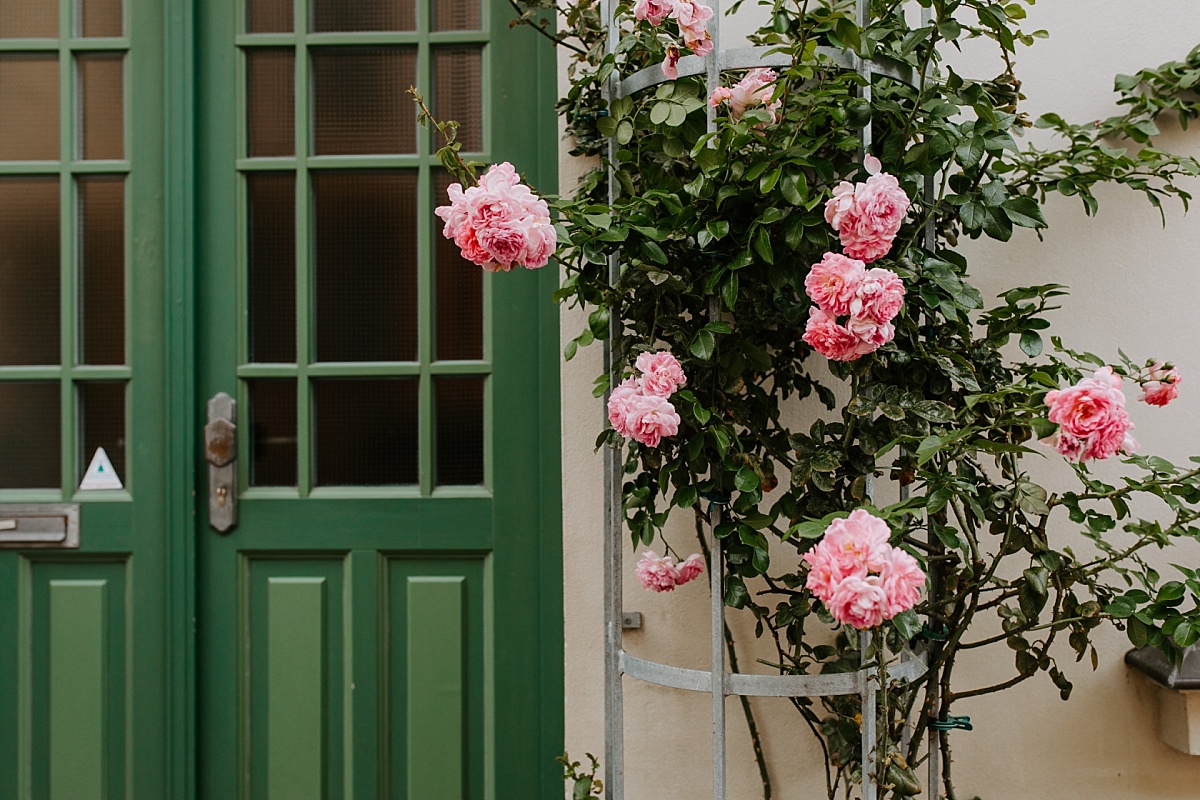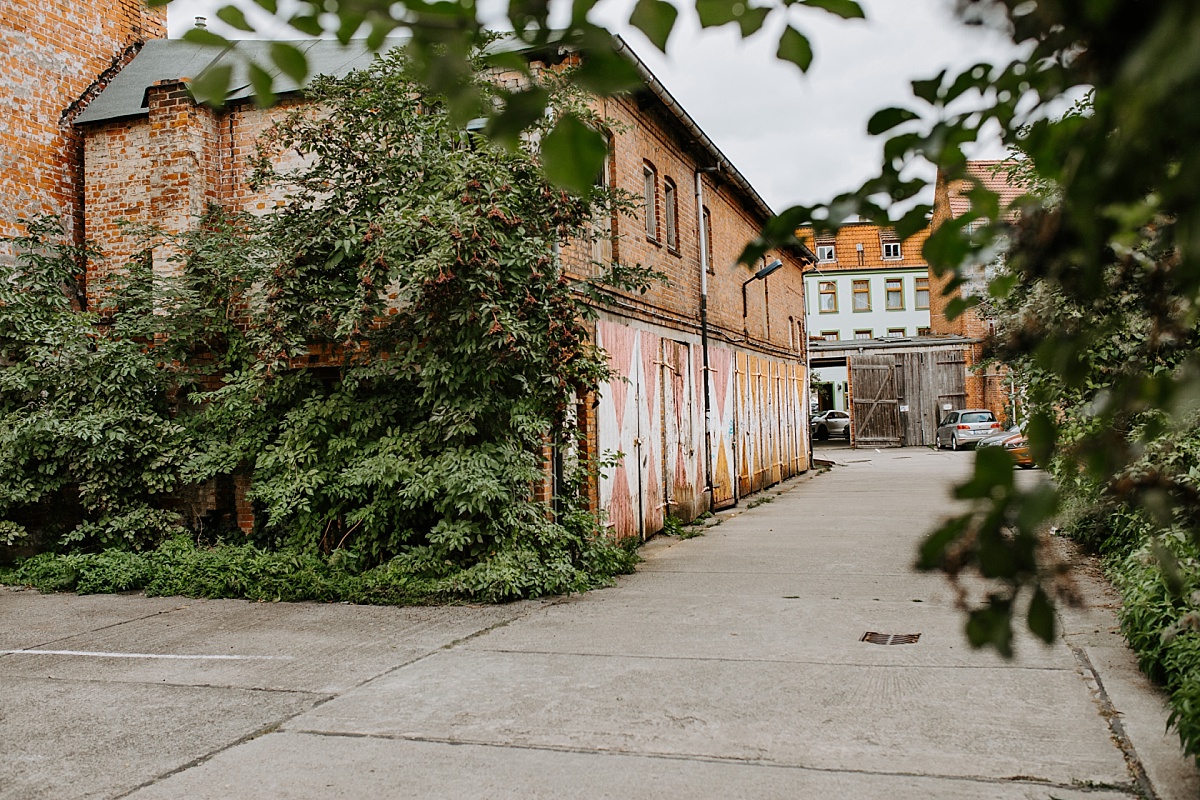 St. Georen Kirch
3 Euros per adult. Down the road you'll also pass the St.George Church. Another incredible structure that you can ACTUALLY (**and we didn't realize at the time!) climb or take an elevator to the top for some incredible views of the city of Wismar.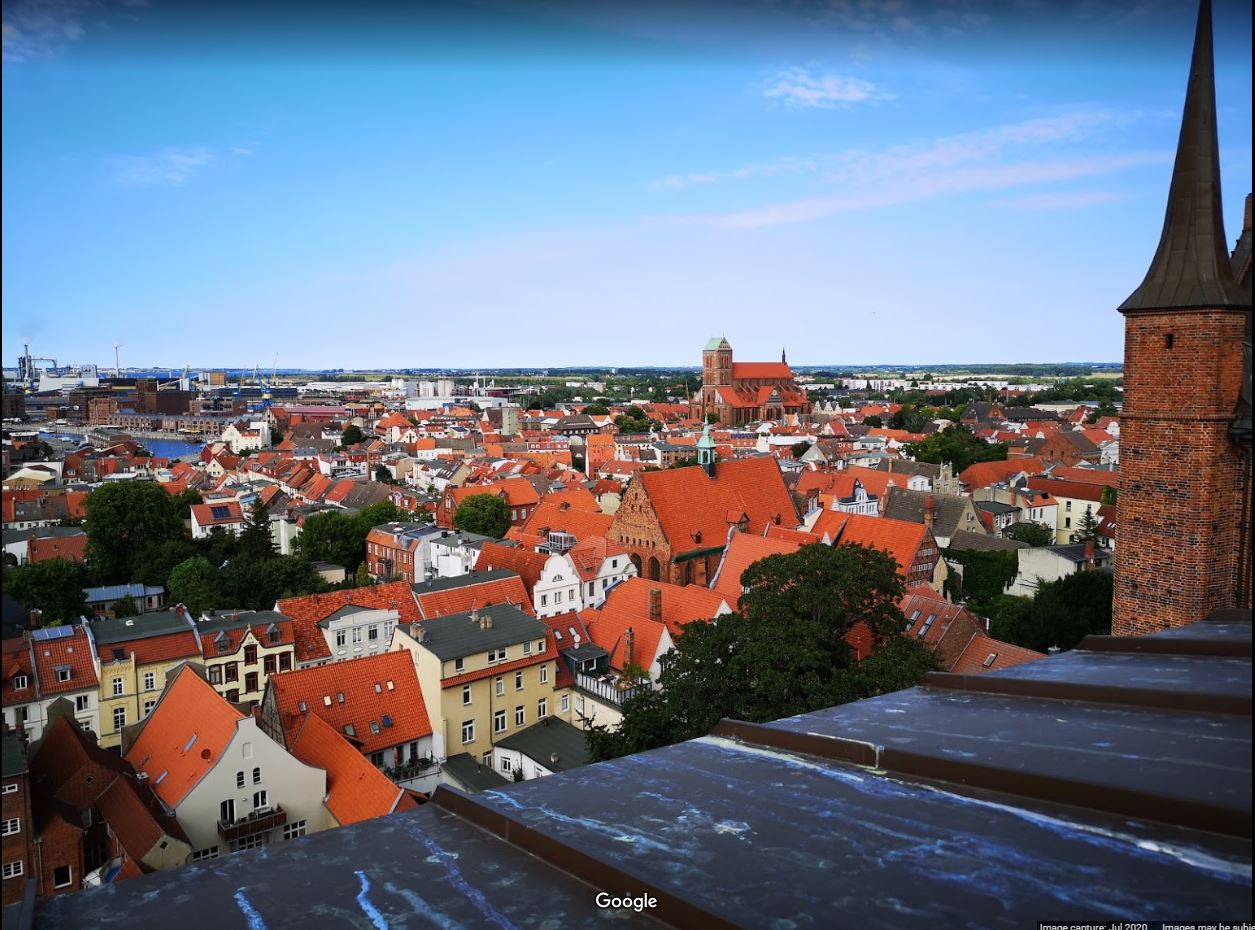 Charming Photo Opportunity in Wismar
When I spot open courtyards with greenery and white walls (and no people) you bet I'll be there in a jiffy! This precious little spot was on the corner of Zeughausstraße and Claus-Jesup-Straße outside of the Stadtbibliothek Wismar.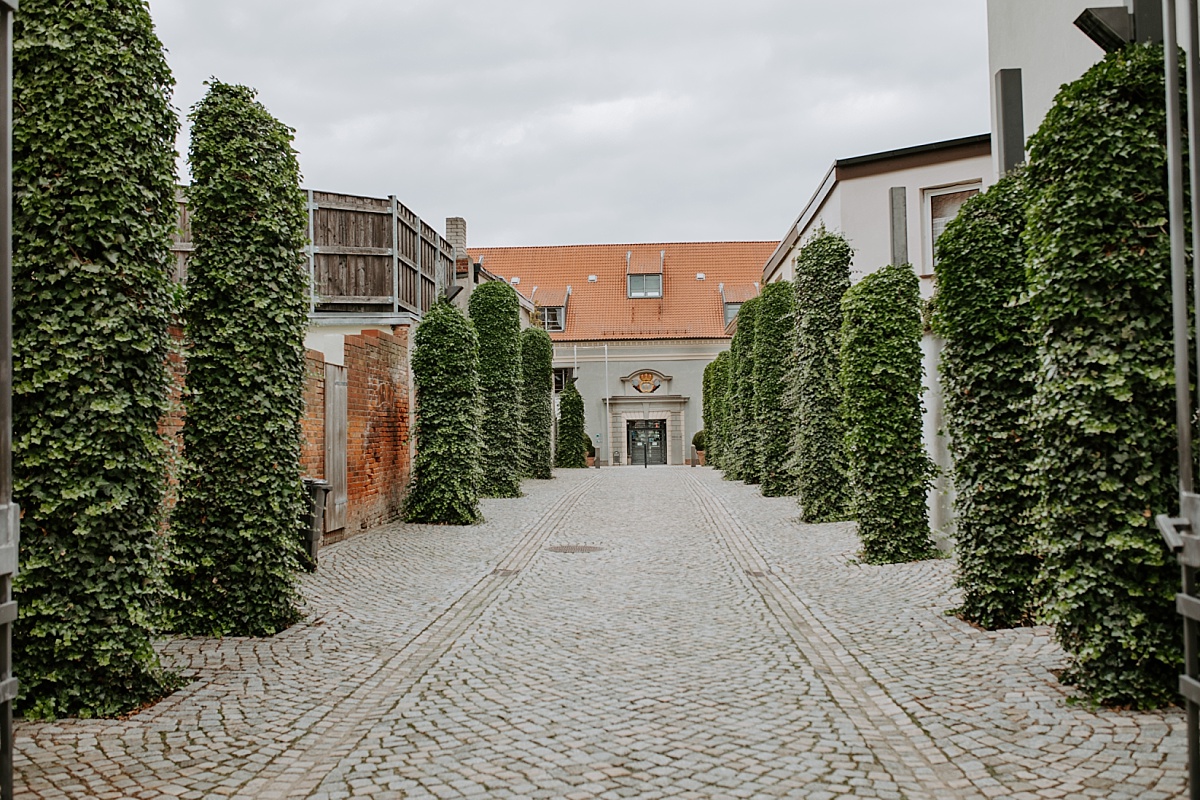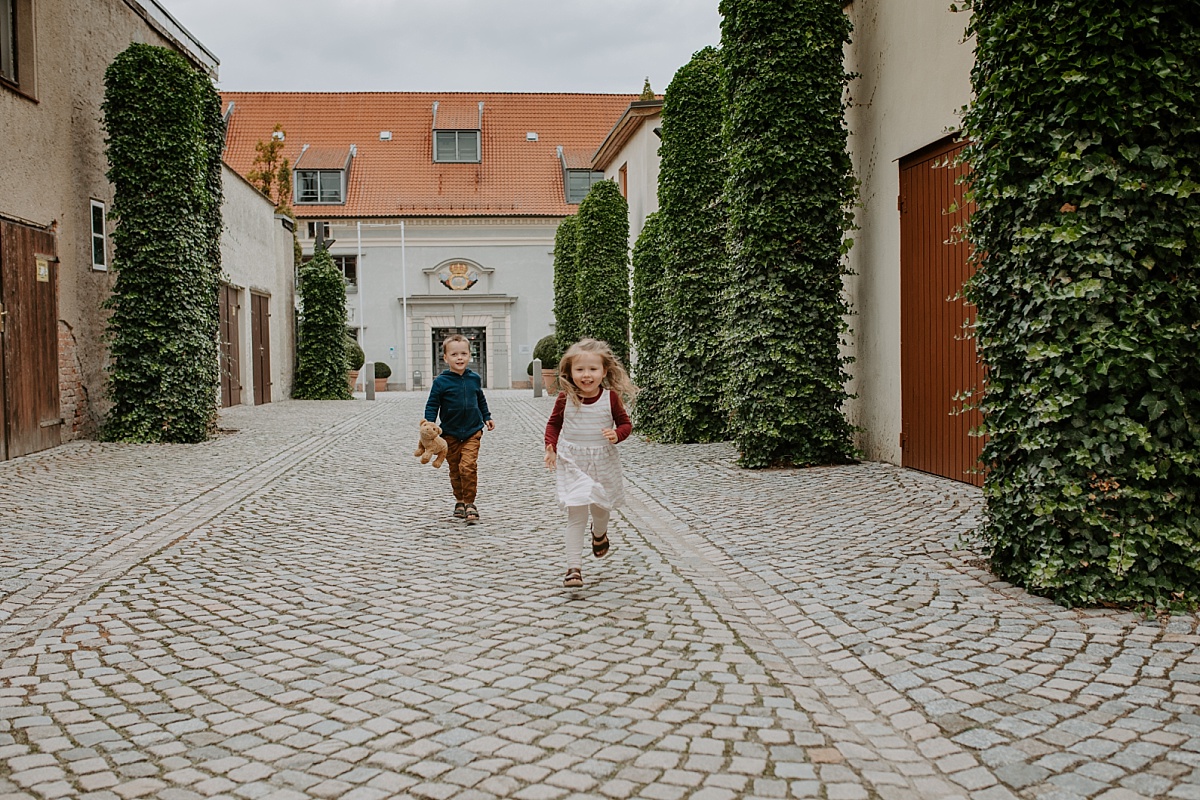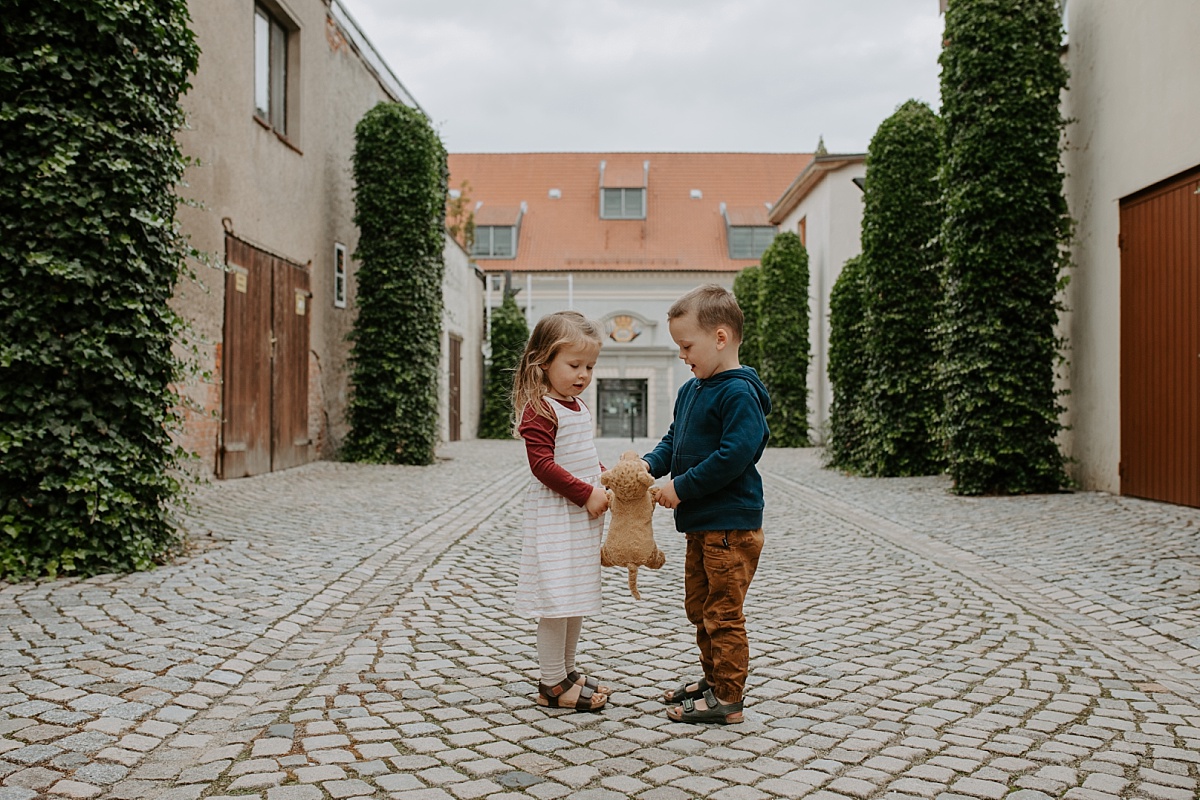 Dinner at Brauhaus am Lohberg zu Wismar
The only brew house in Wismar with house made beers the Brauhaus am Lohberg's establishment alone makes it worth the visit having been built in 1452! (The beer was delicious too!) The unique brick and timber styled walls are both inside and out with hops hung around as decoration. The menu has something for everyone and in no scant size! Our abundant dinner for the family ribs, burger, pasta, fries, and 2 beers cost us around 55 Euros.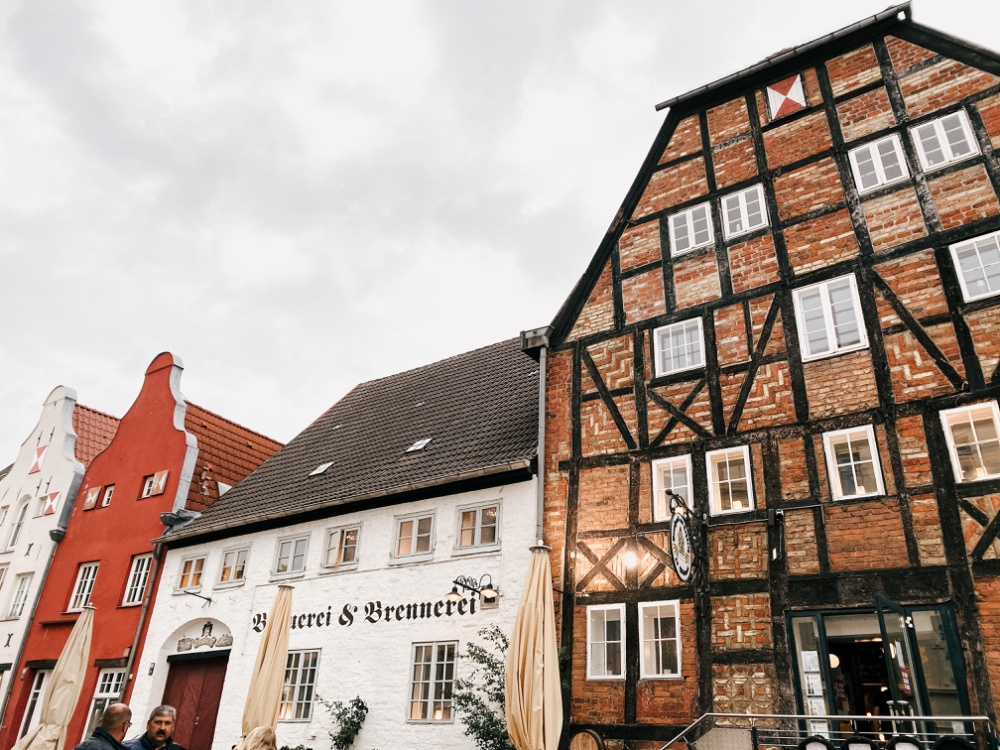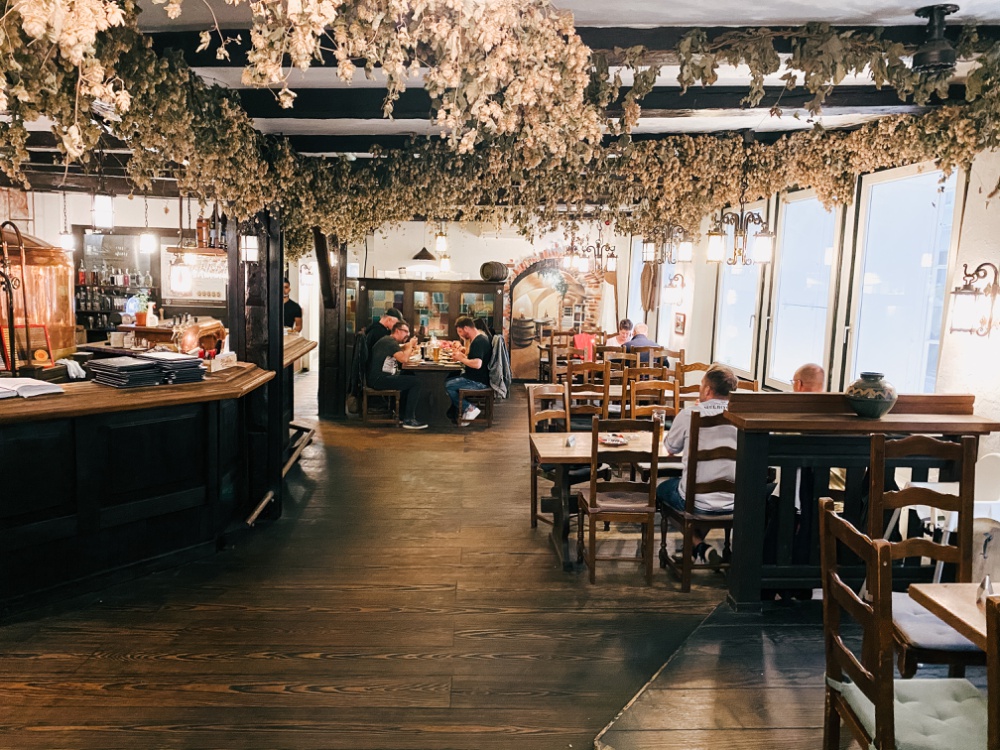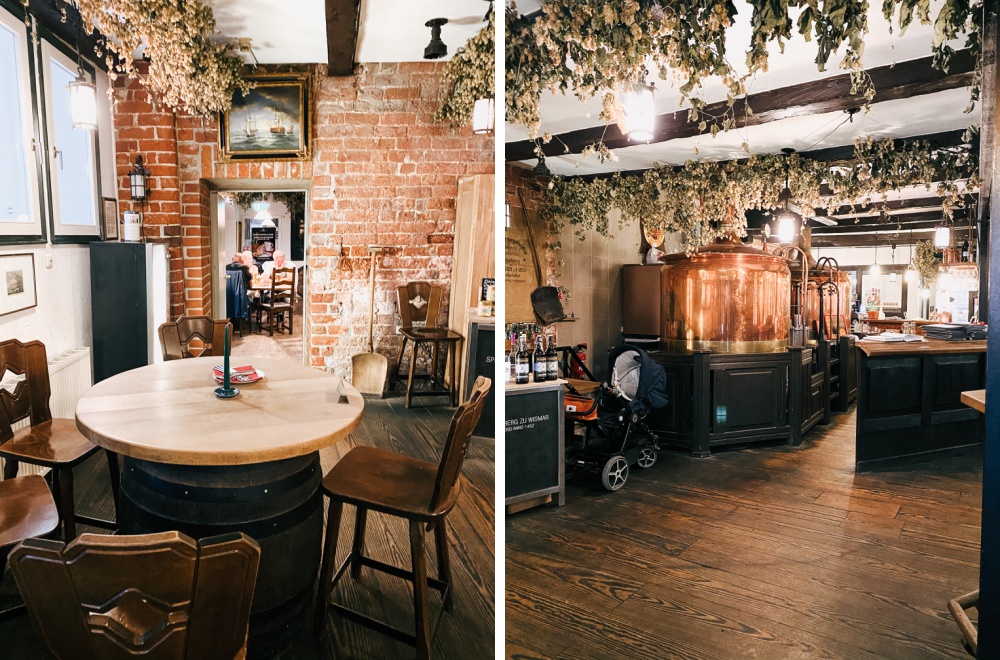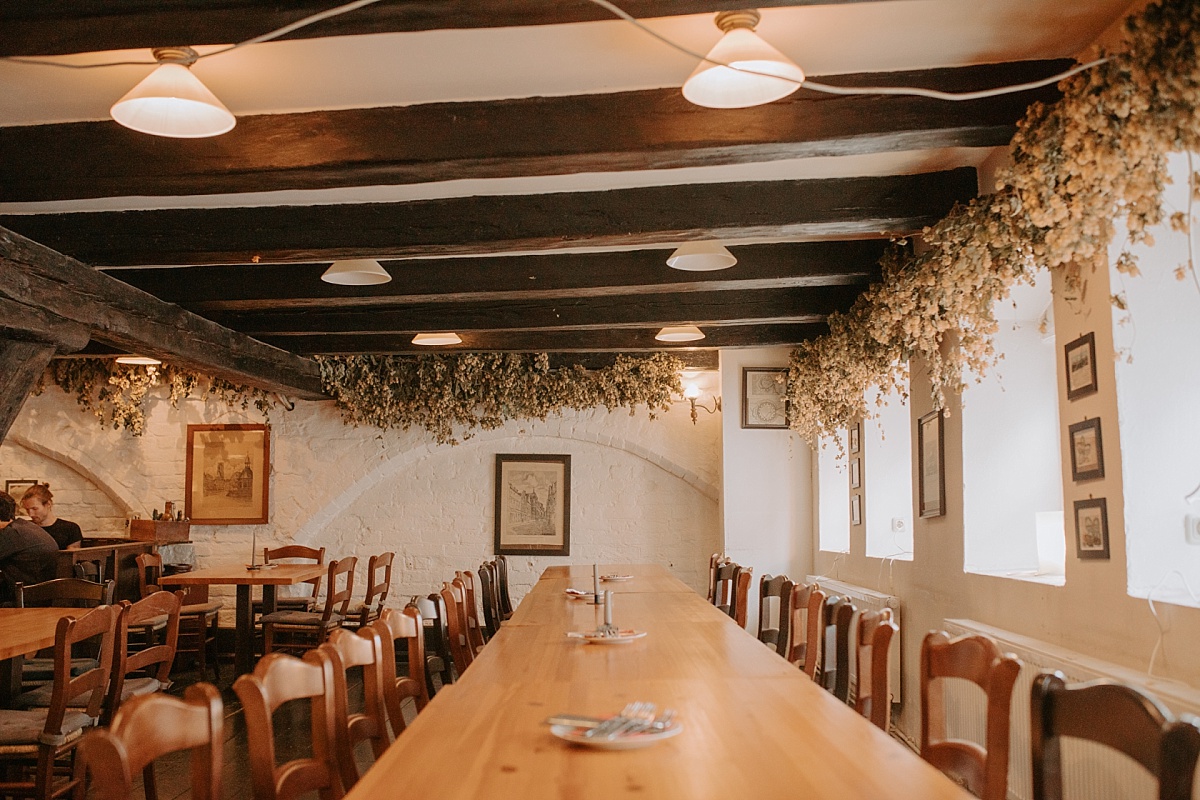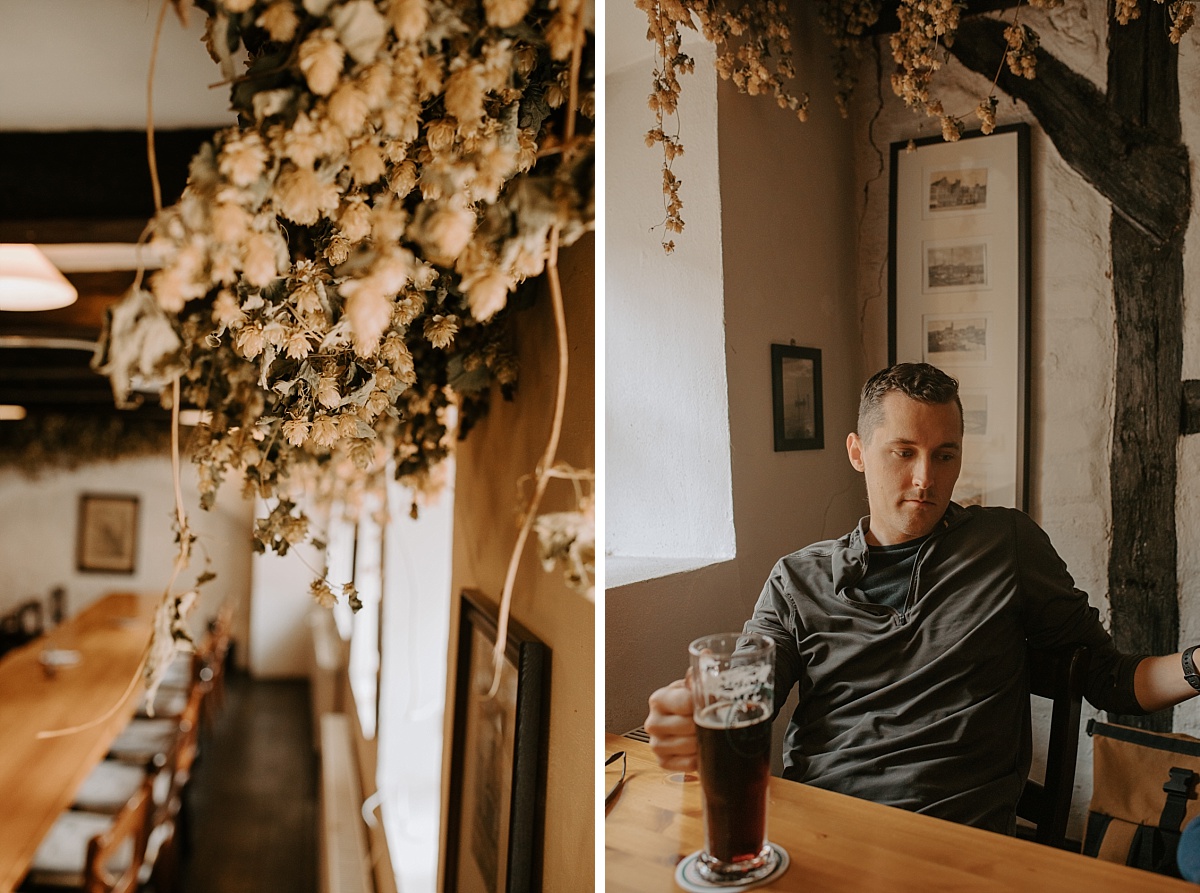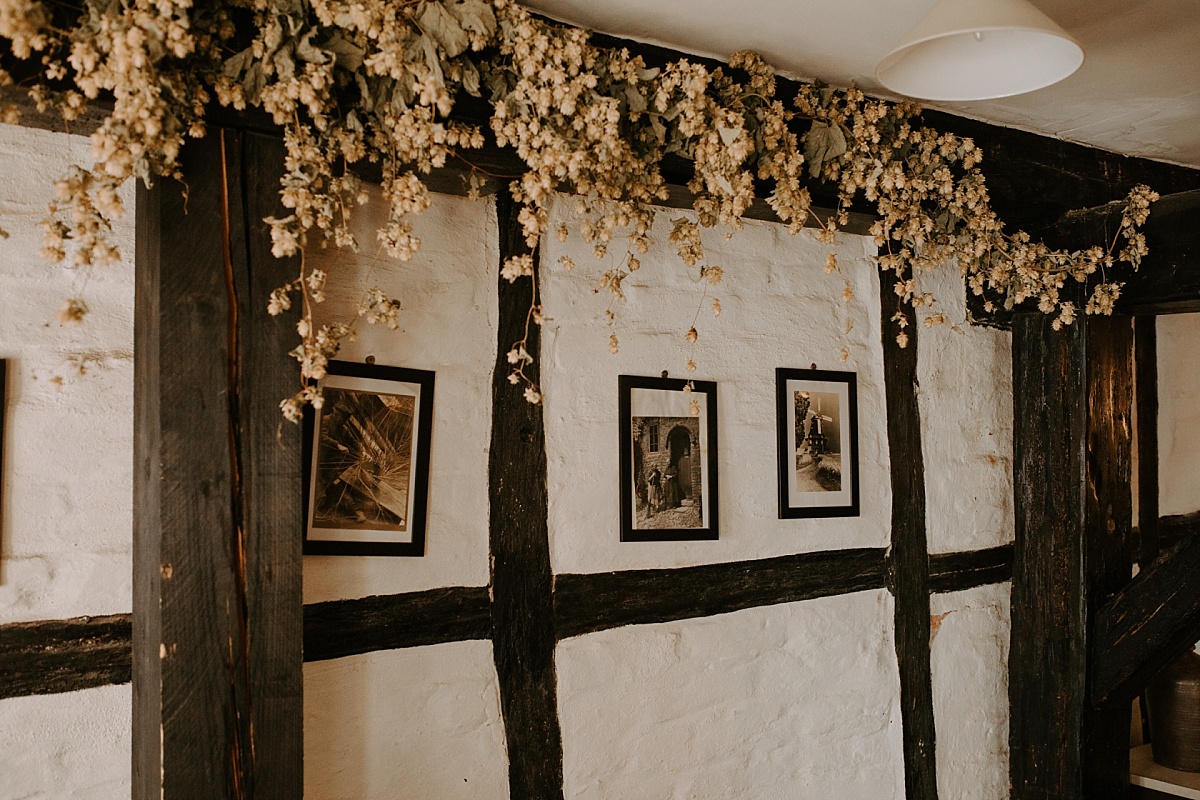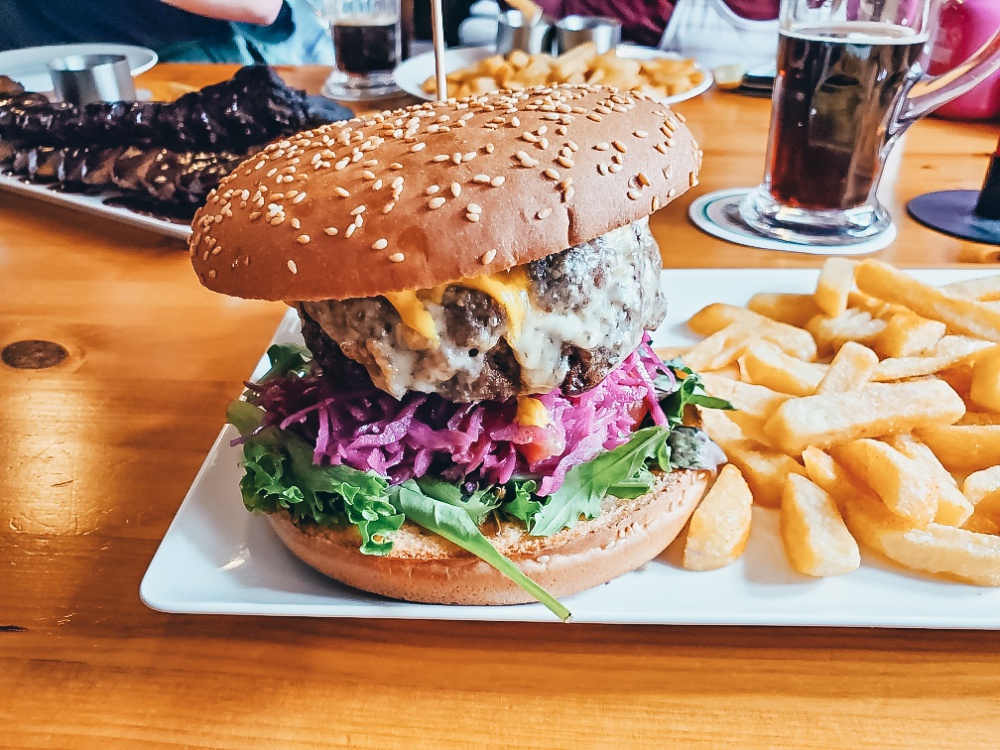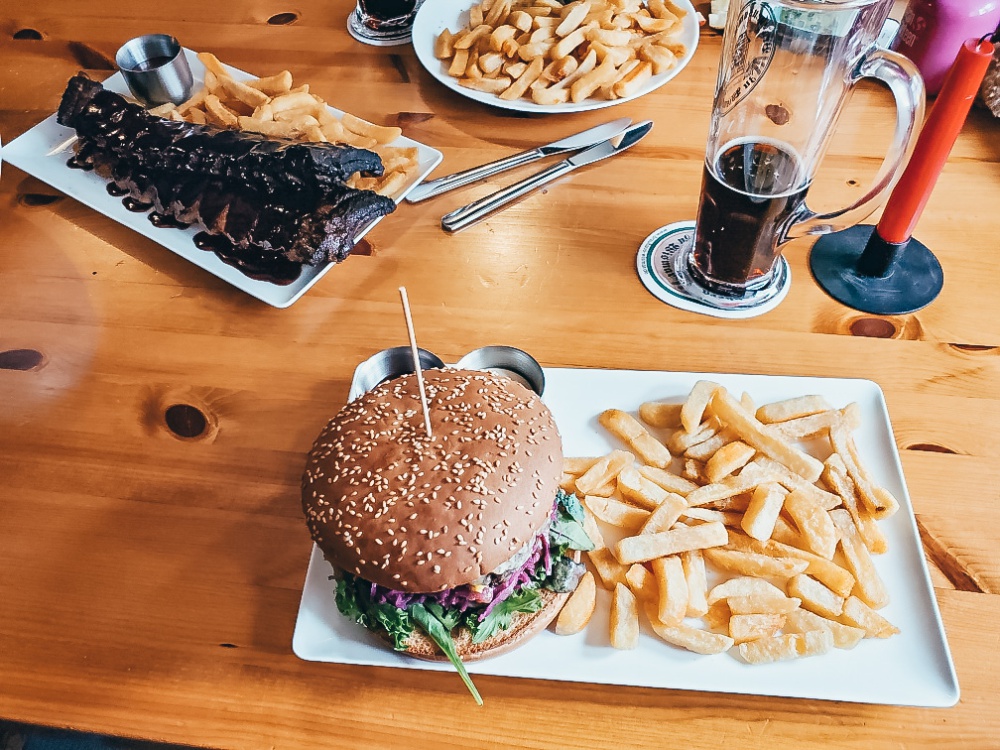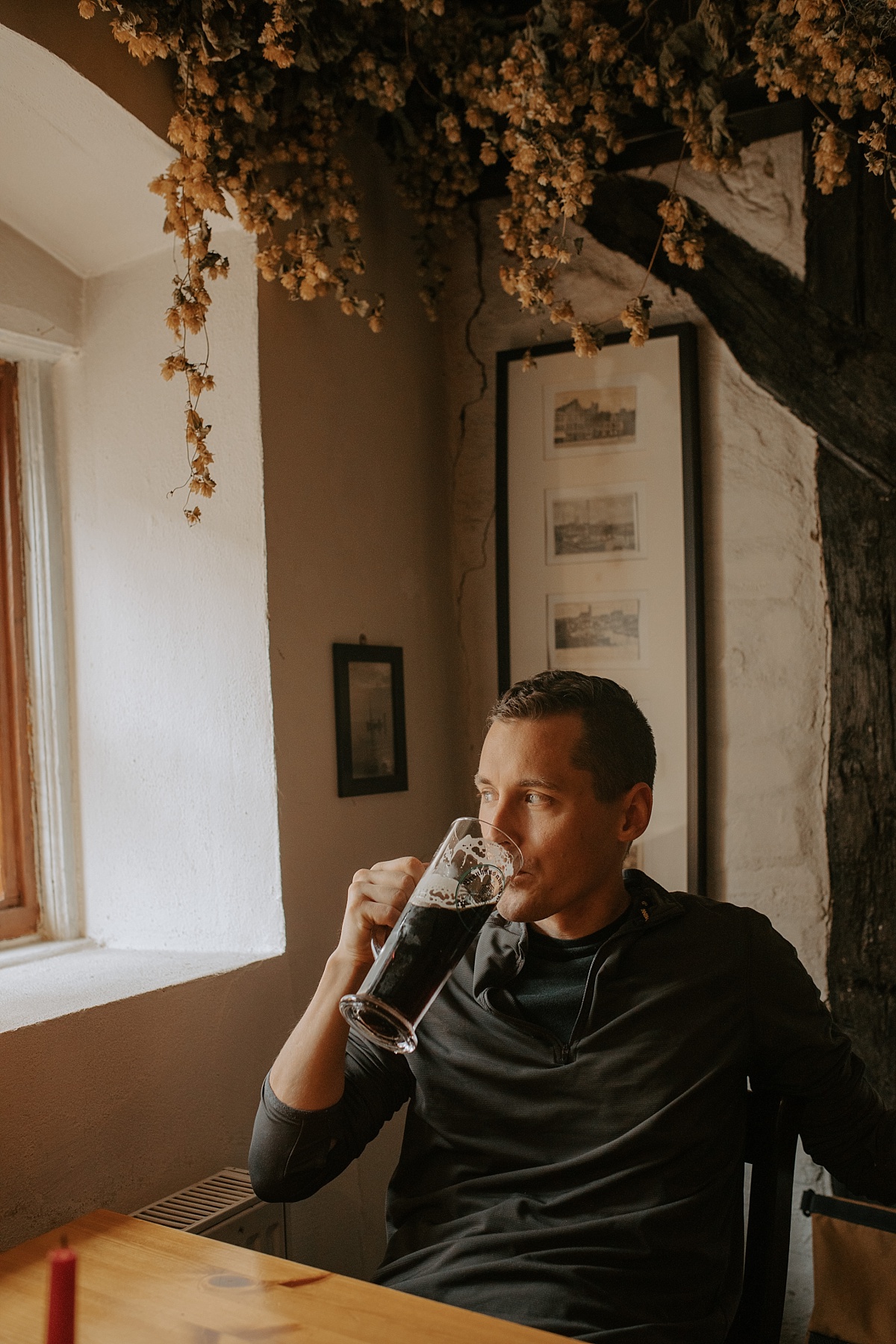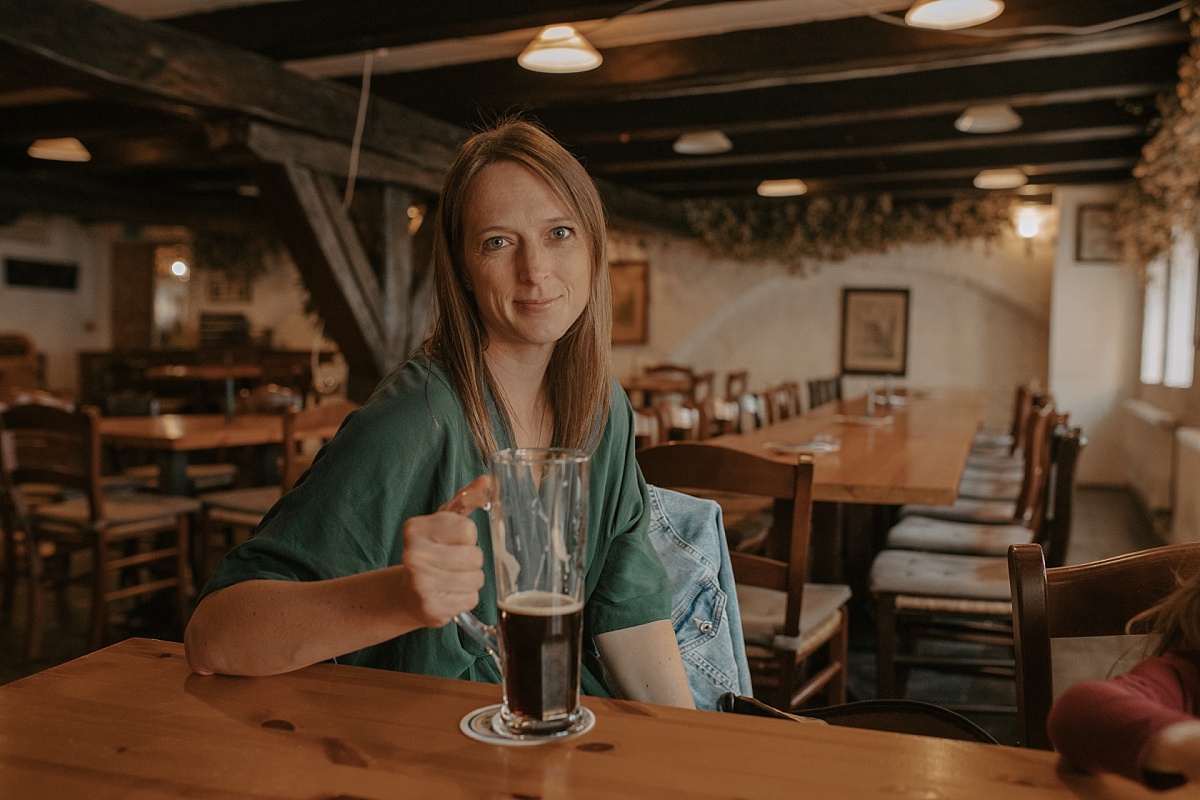 Cheers to you Wismar! Thank you for a wonderful afternoon!