Well hello 2021! We just got back from a 2 month visit back in the USA that wrapped up 2020 with a little more joy and family than we'd had in a while. We've loved our adventure in Germany, but without family being able to visit and the looming holiday lockdowns it sounded better to be home!
Catch up on all the Farmhouse Build Update Posts Here!
And it WAS so so good. The kids had a blast visiting grandparents and playing in the open spaces. I loved getting to see family and friends as well as absorb my favorite places of "home." We made it to our property 3 times while there and it was SO COOL to see this house dream, lovingly called our European Farmhouse, build come to life!
Groundwork Done!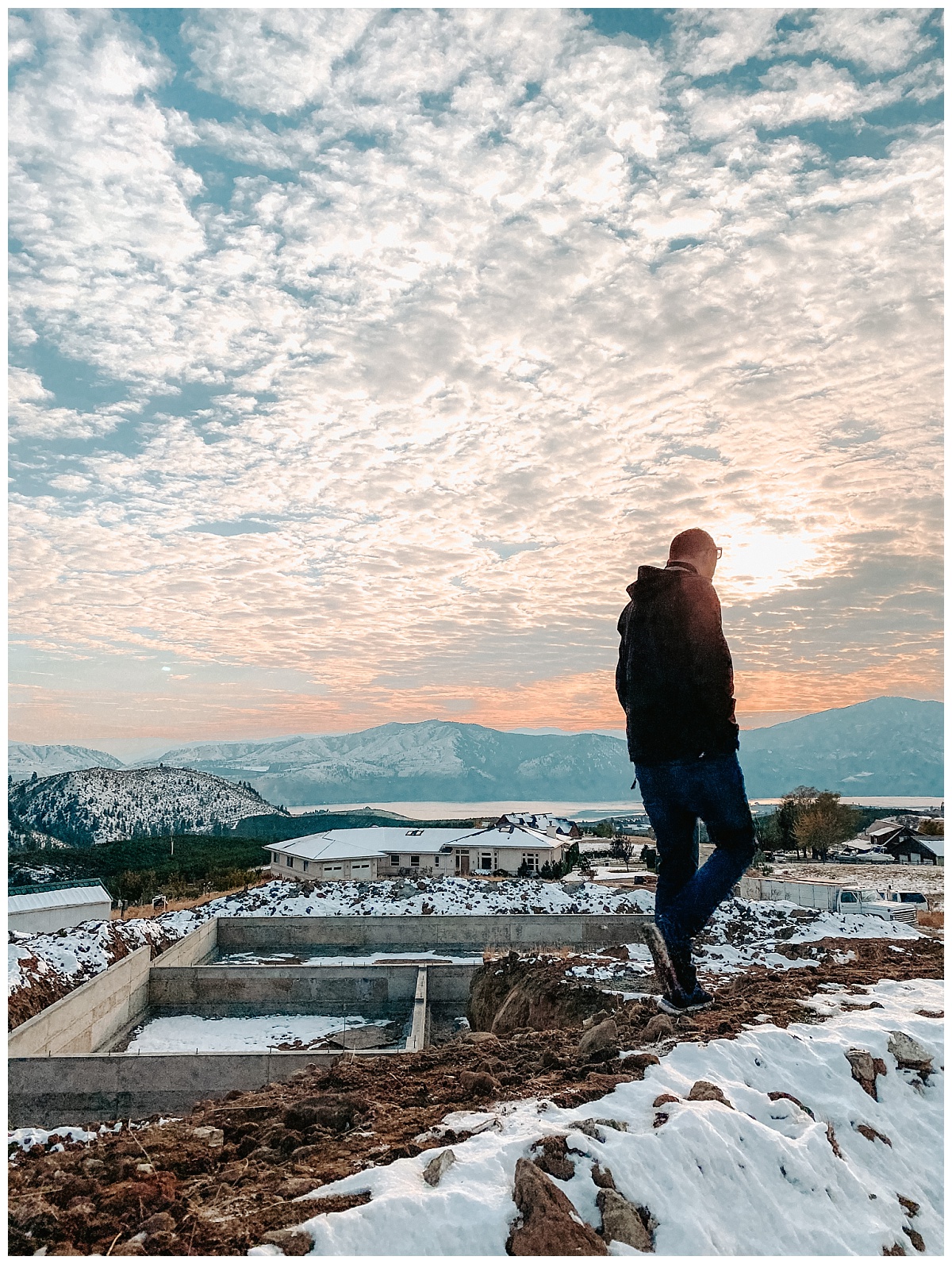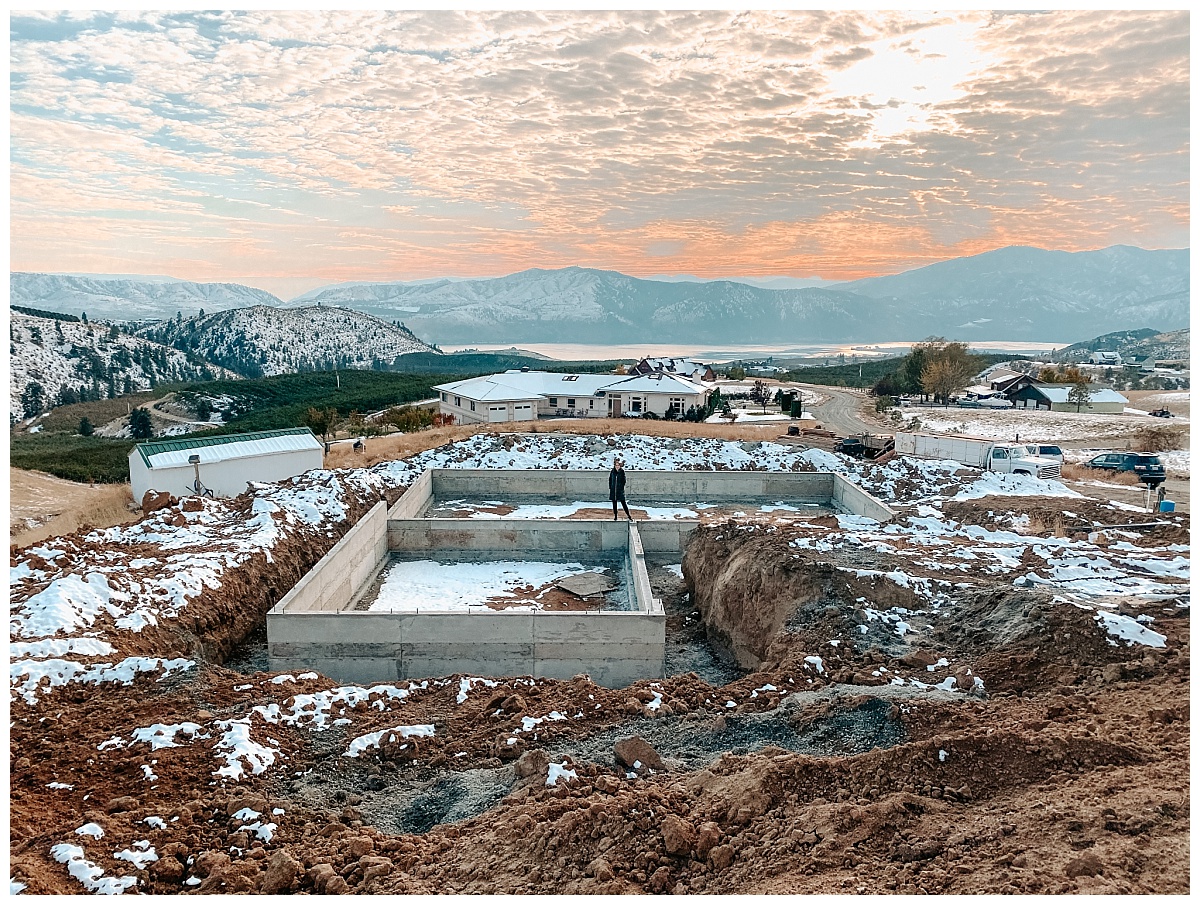 Our first drive over revealed the major excavation for the plot. We decided to keep the house on a slight hill above the pool to maintain a view of the lake from the first story. Behind the house we built up a large berm to protect the house from road dust, people driving off into our property, and a little more privacy. We were happily surprised to see how much more space was available around the house after the ground work was done!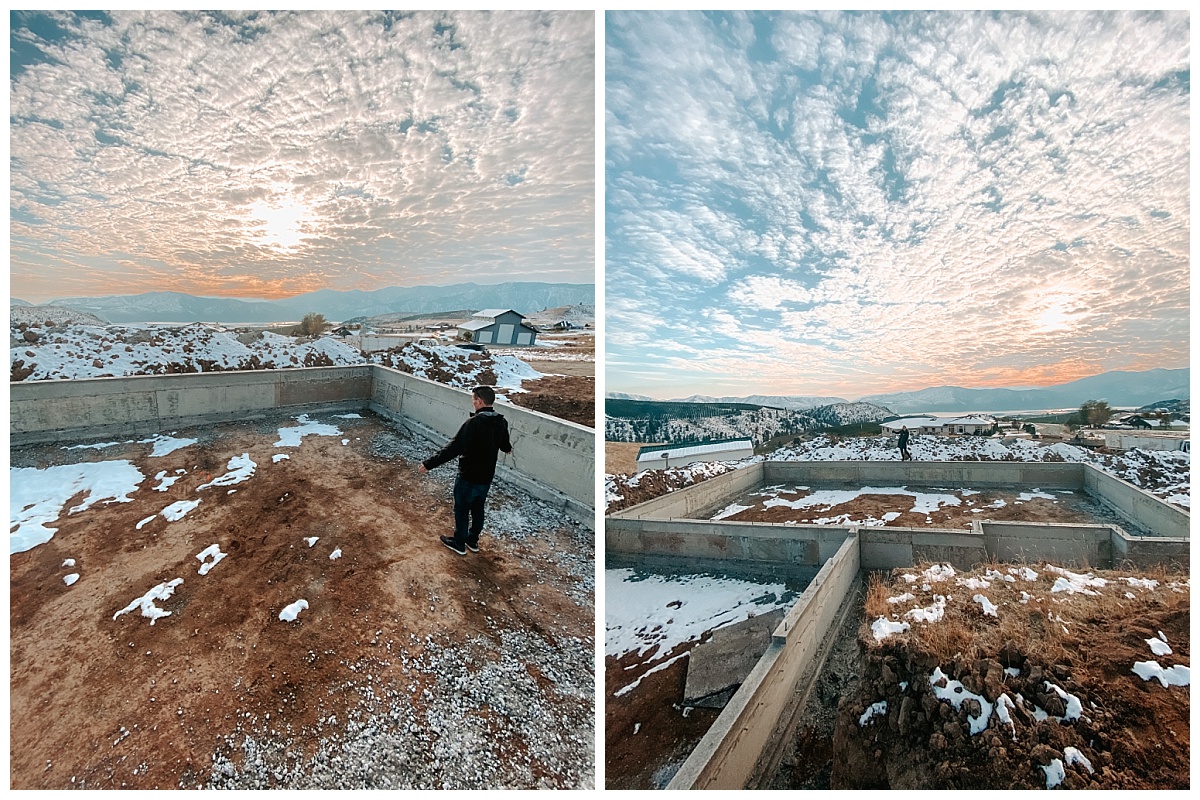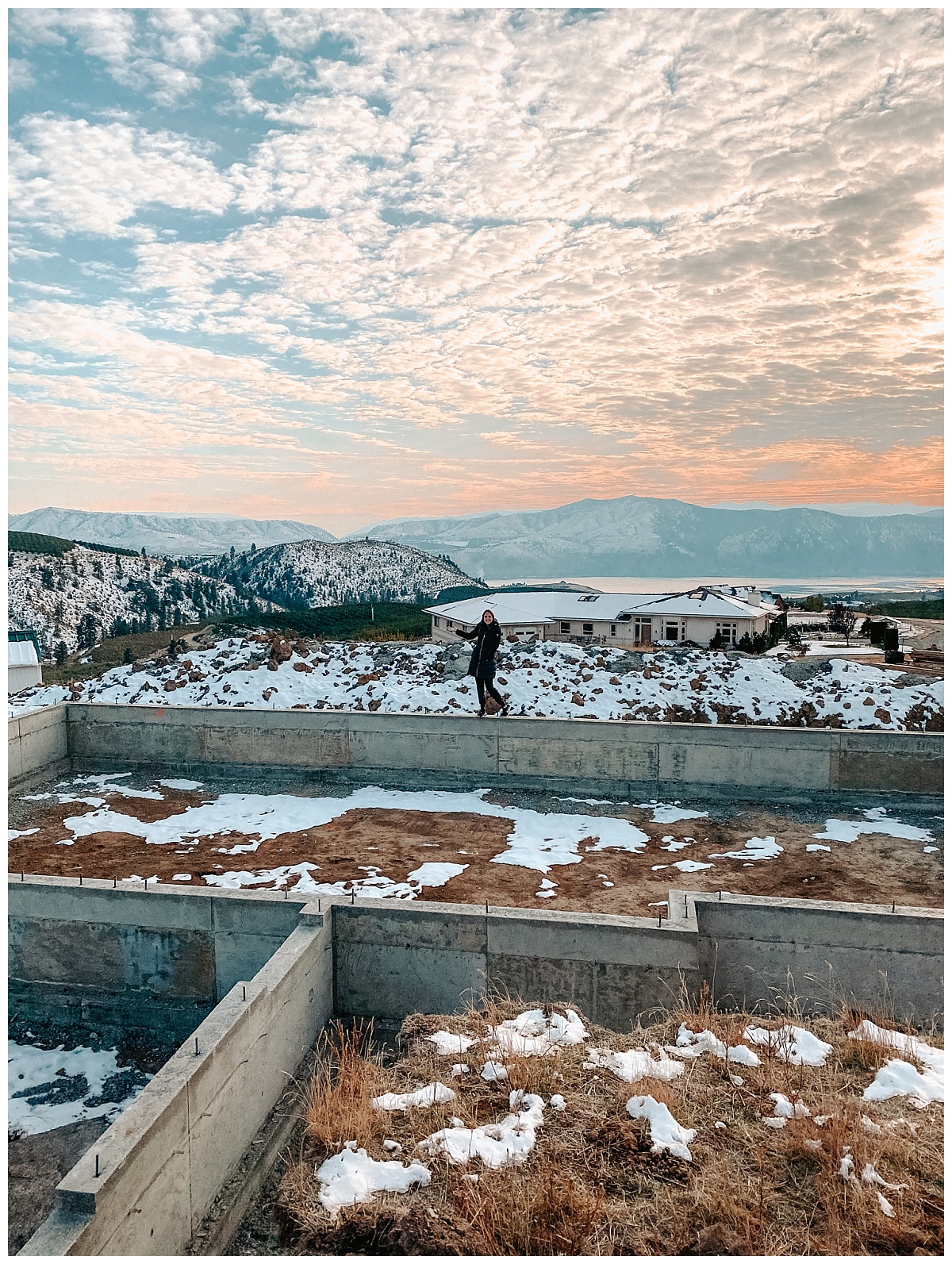 During this time, despite the snow already falling, they laid the septic system and adjusted the water lines for the house. Pipelines were also place under the house as they were going to lay a slab on top.
Forms placed. Slab Poured.
My next visit was made a few weeks after my husband sadly left back for Germany to continue working hard while we stayed with family stateside. My mom and I got to walk the property and see the new slab drying under a large tarp in the frigid temperatures.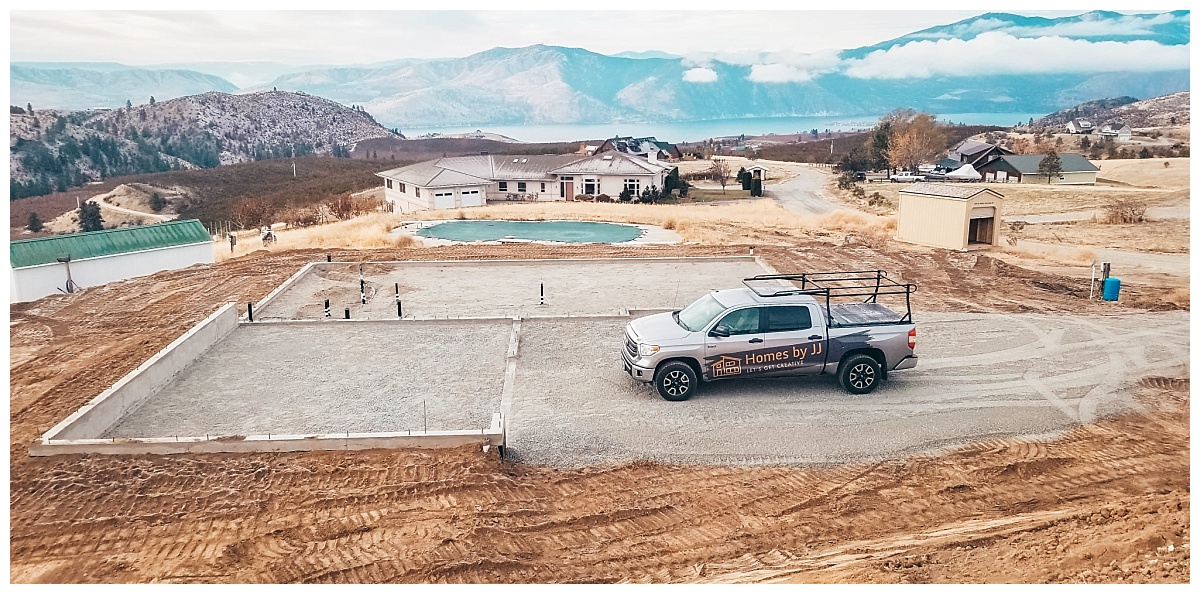 First floor framed.
On our third visit, the hubs was back and we took 2 nights in Chelan to catch up on some house things and "relax." Turns out we had PLENTY to do and little time to relax! First stop was the the house where we were surprised with the first floor halfway done being framed!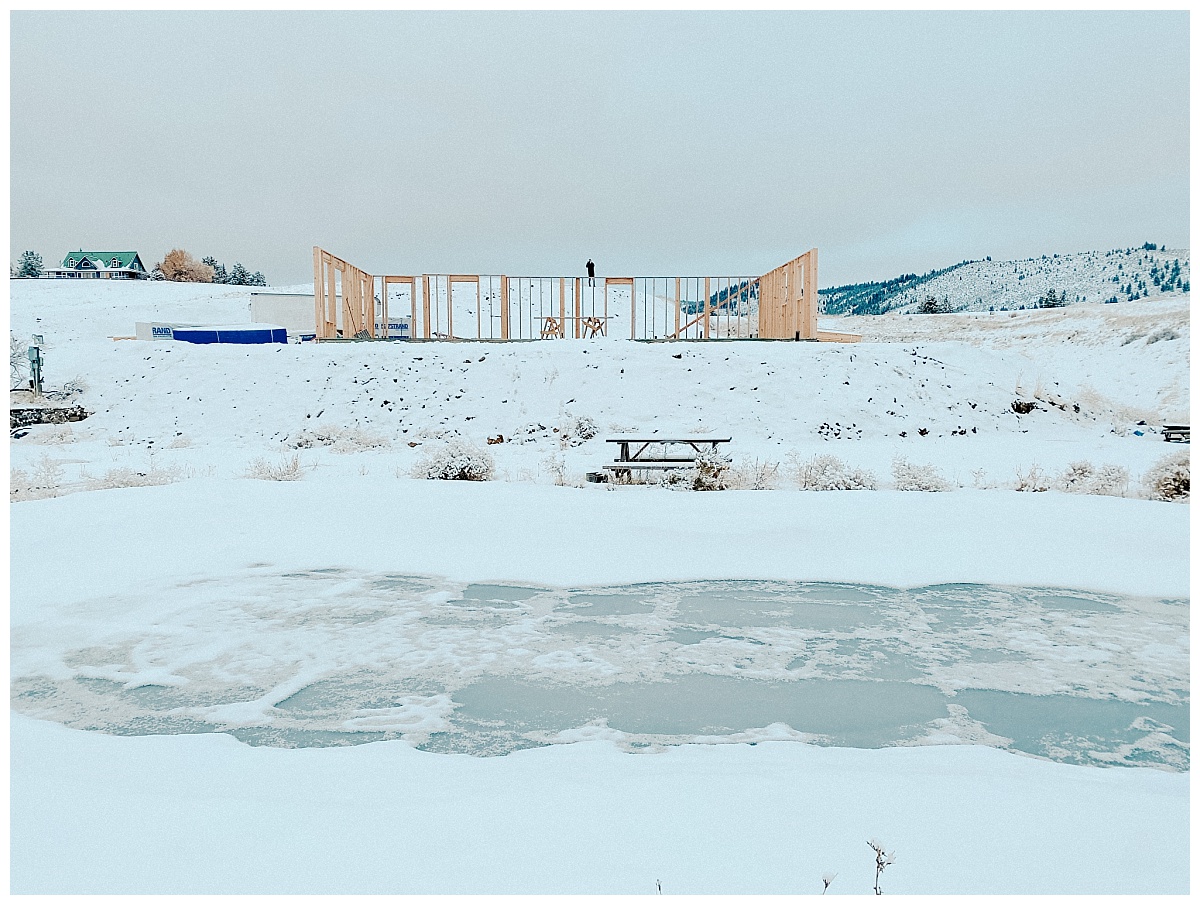 It turned out that was the first day of framing! The next day we met up with our builder to walk through a few areas where we had questions. We had made a few changes to our plans that we made sure to clarify in person. Living in Germany while building is a little frightening, so we're happy to have seen the beginnings and talked with the builder and framer about details.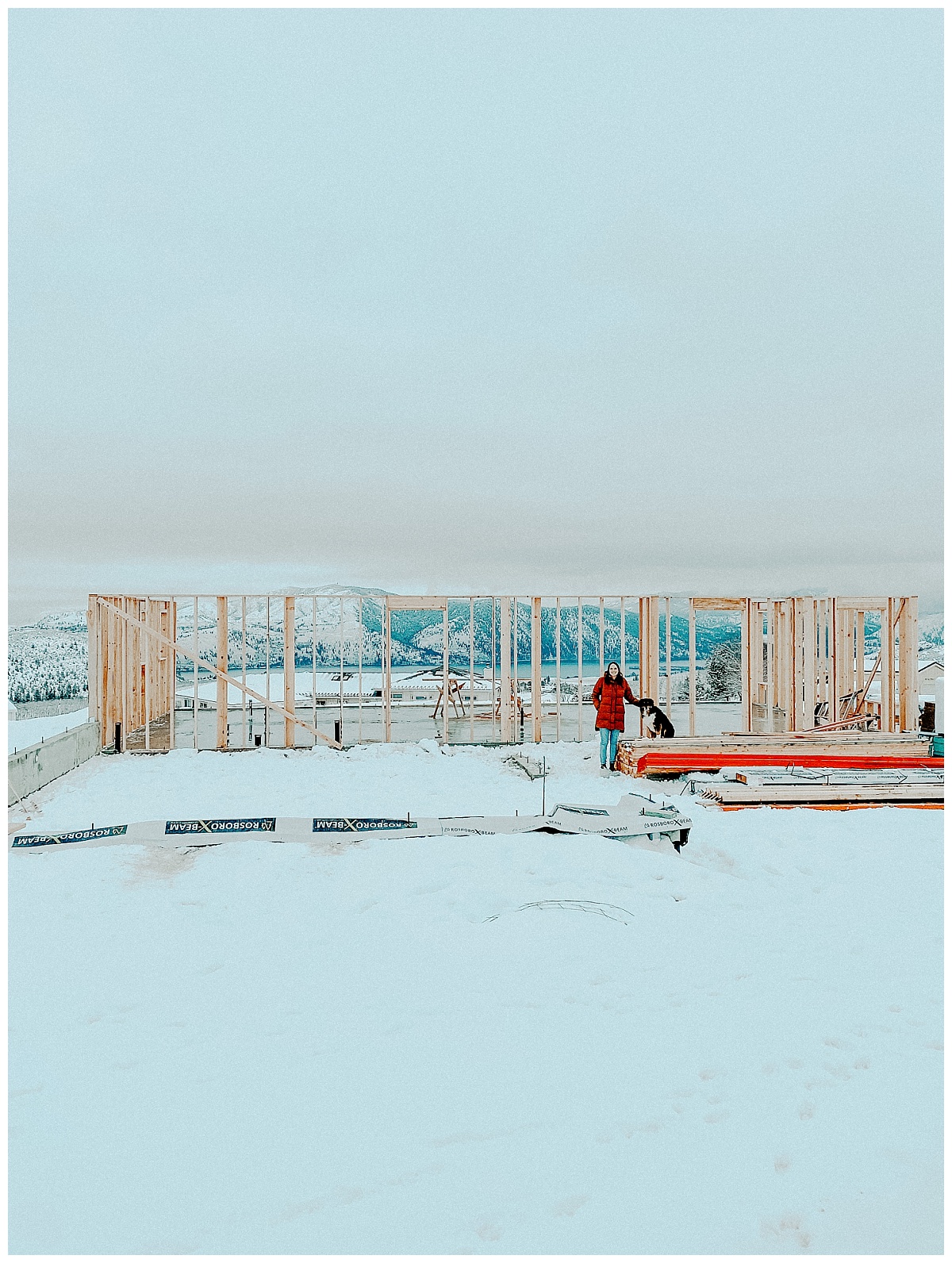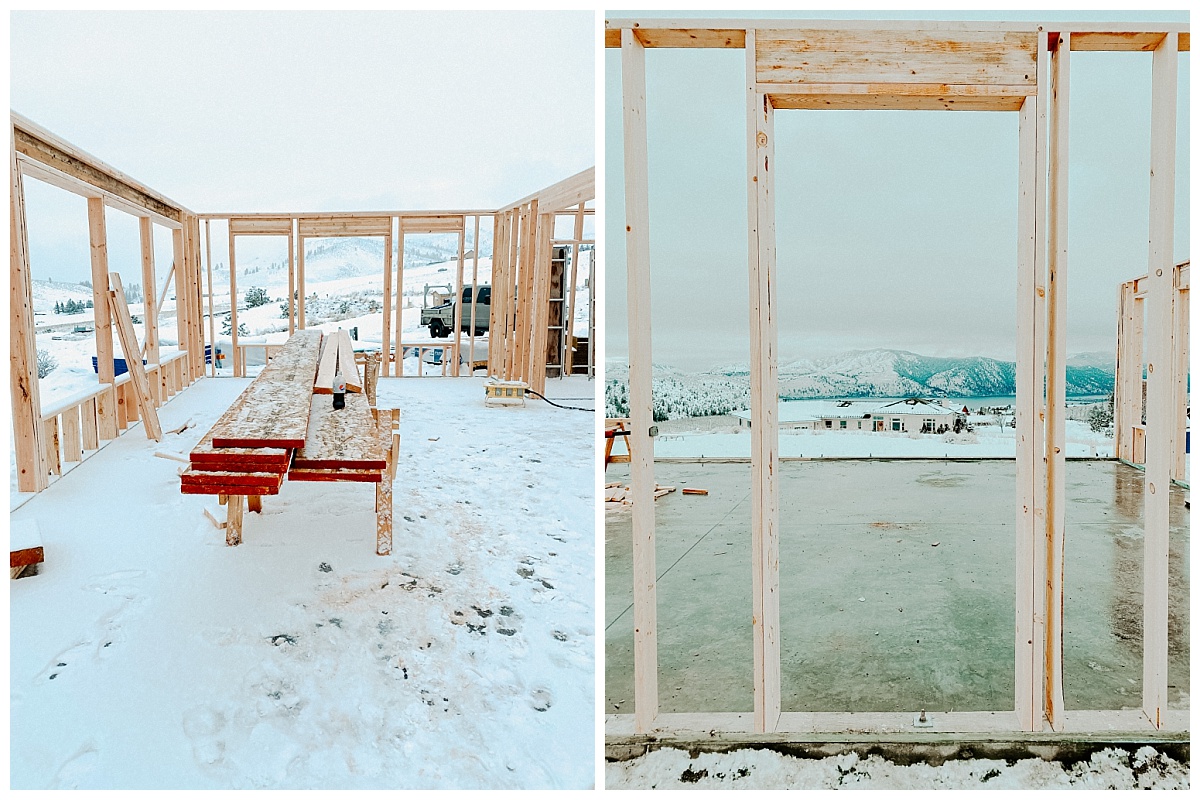 Many people get into their newly framed houses and think "oh my gosh it's so much smaller than we thought!" I think having looked at our plans so often, walking out the space with a tape measure, and virtually fitting furnishings into the software plans really gave me a realistic view of what we saw in this stage.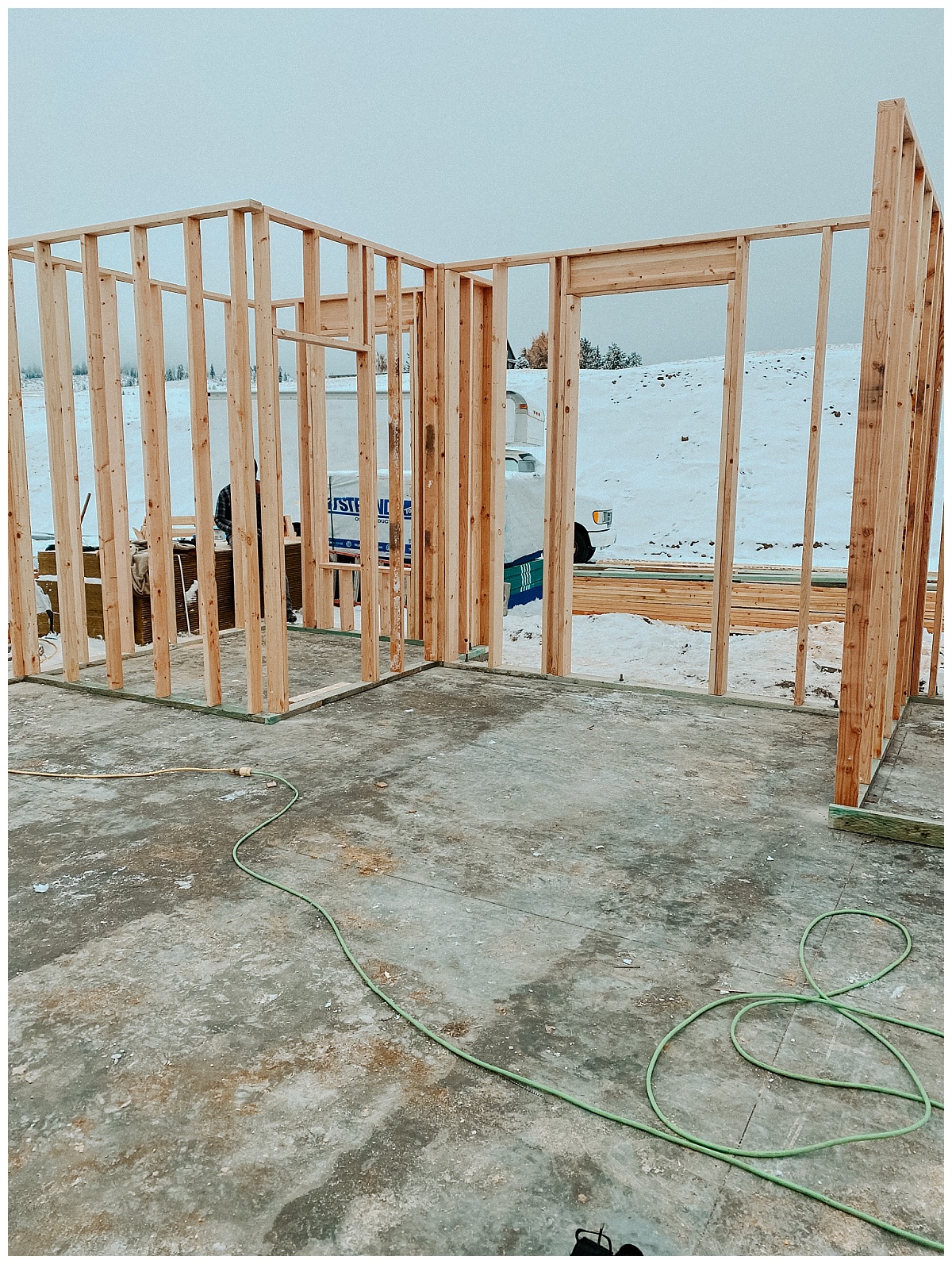 What WAS the most shocking was to see the size of our windows downstairs! We kind of went all out on making sure we got to enjoy that view. (Yes I'll be window cleaning till the cows come home, but let's not spoil the excitement quite yet!)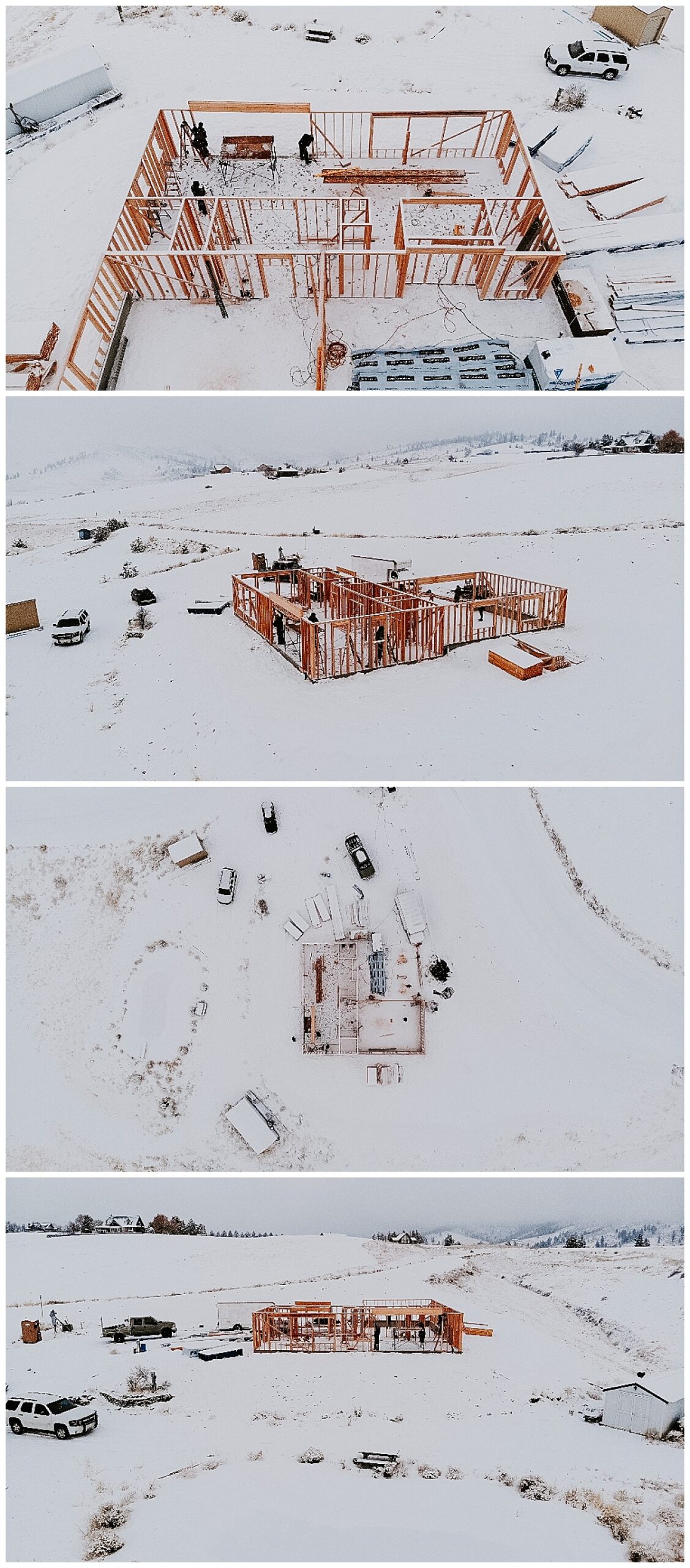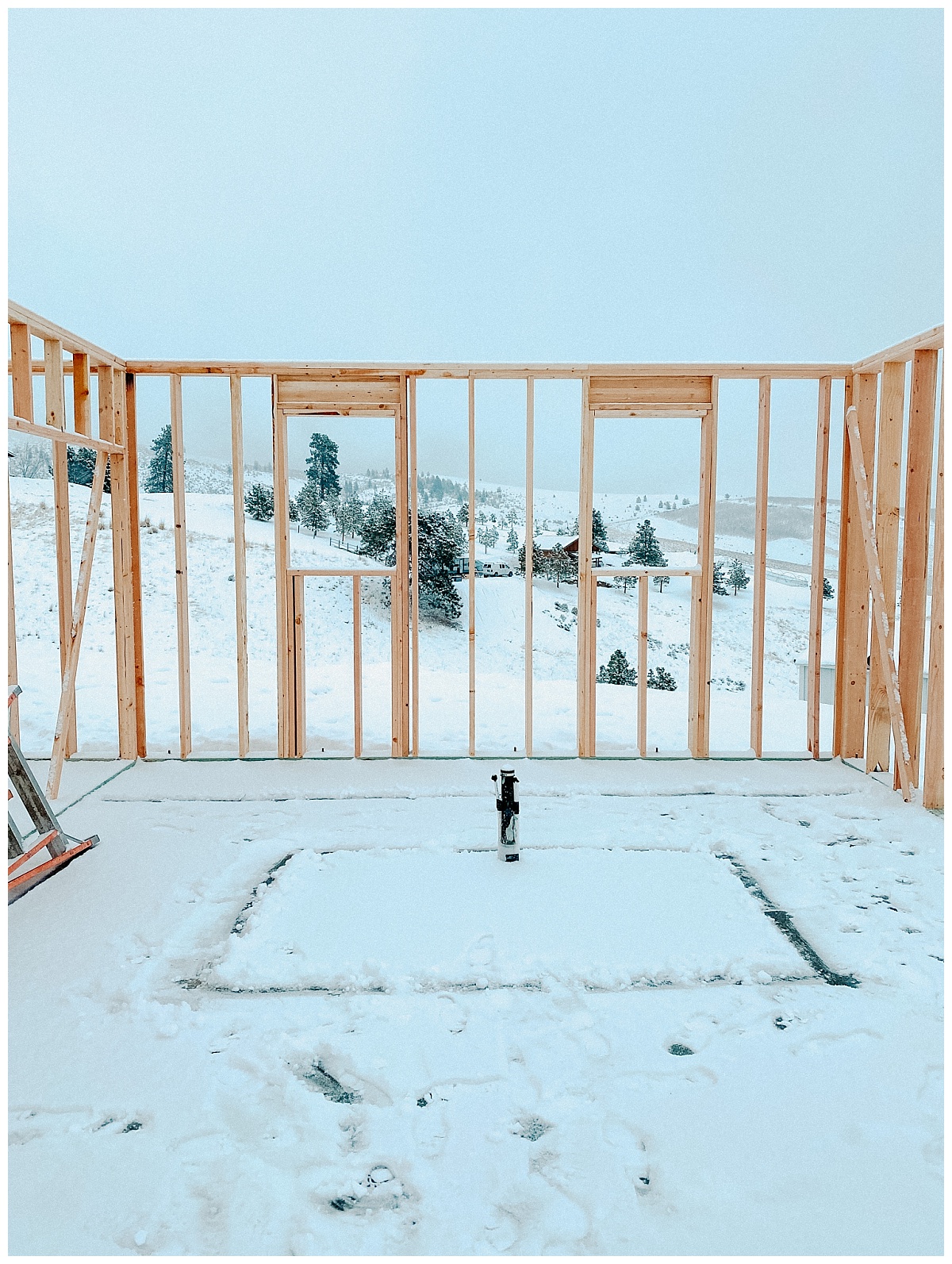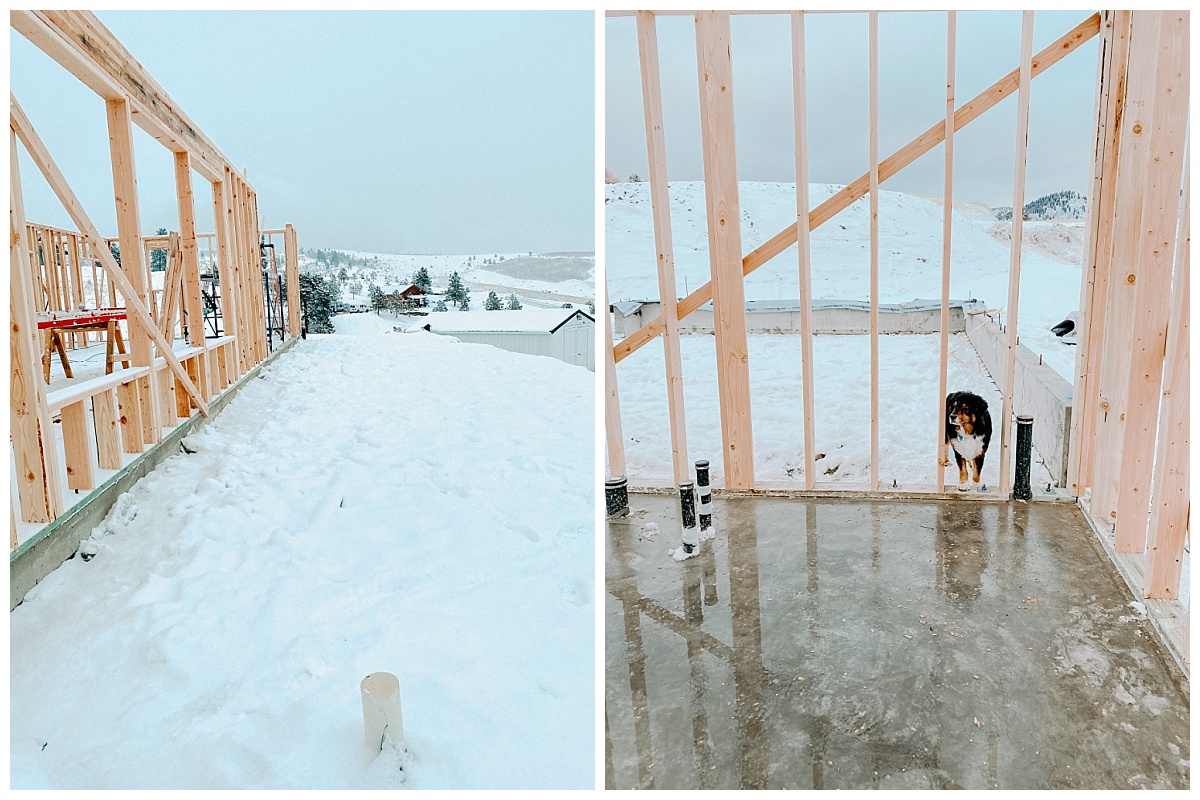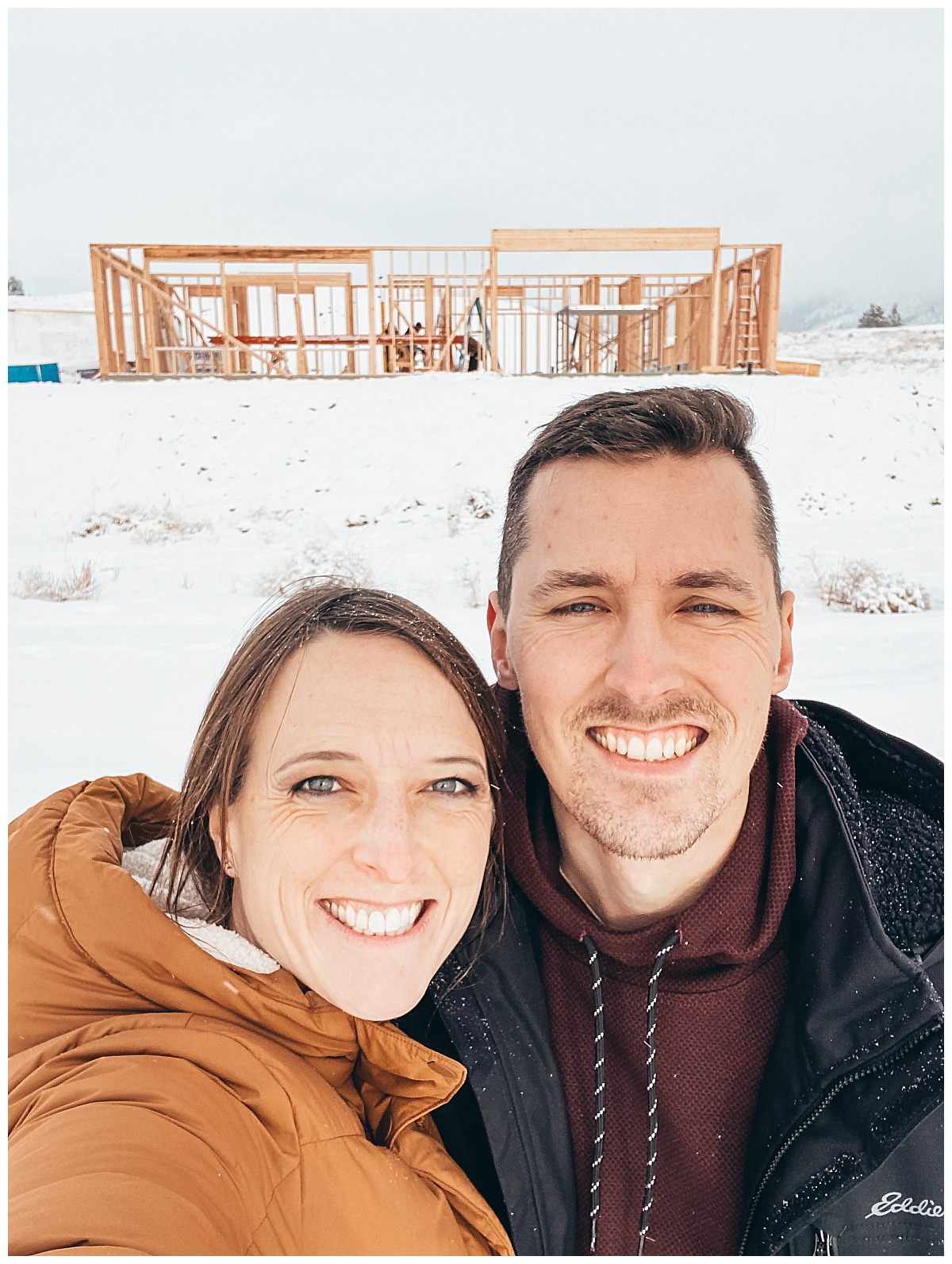 Second floor framing
The week we came back to Germany the second floor went up and seeing those pictures just made our hearts pitter patter! It's hard as heck sometimes to be in lockdown across the world away from everything and everyone we love, but working for that dream being built is getting us through each month!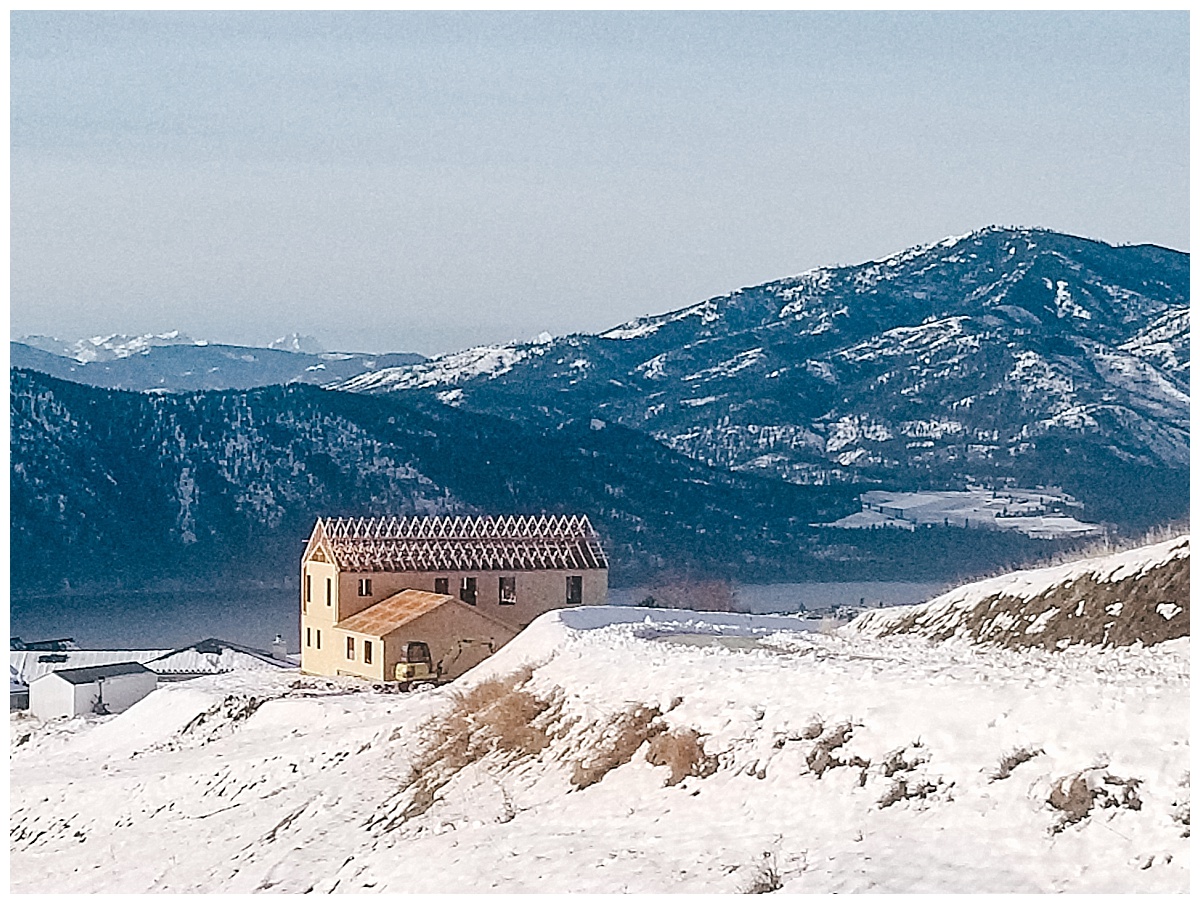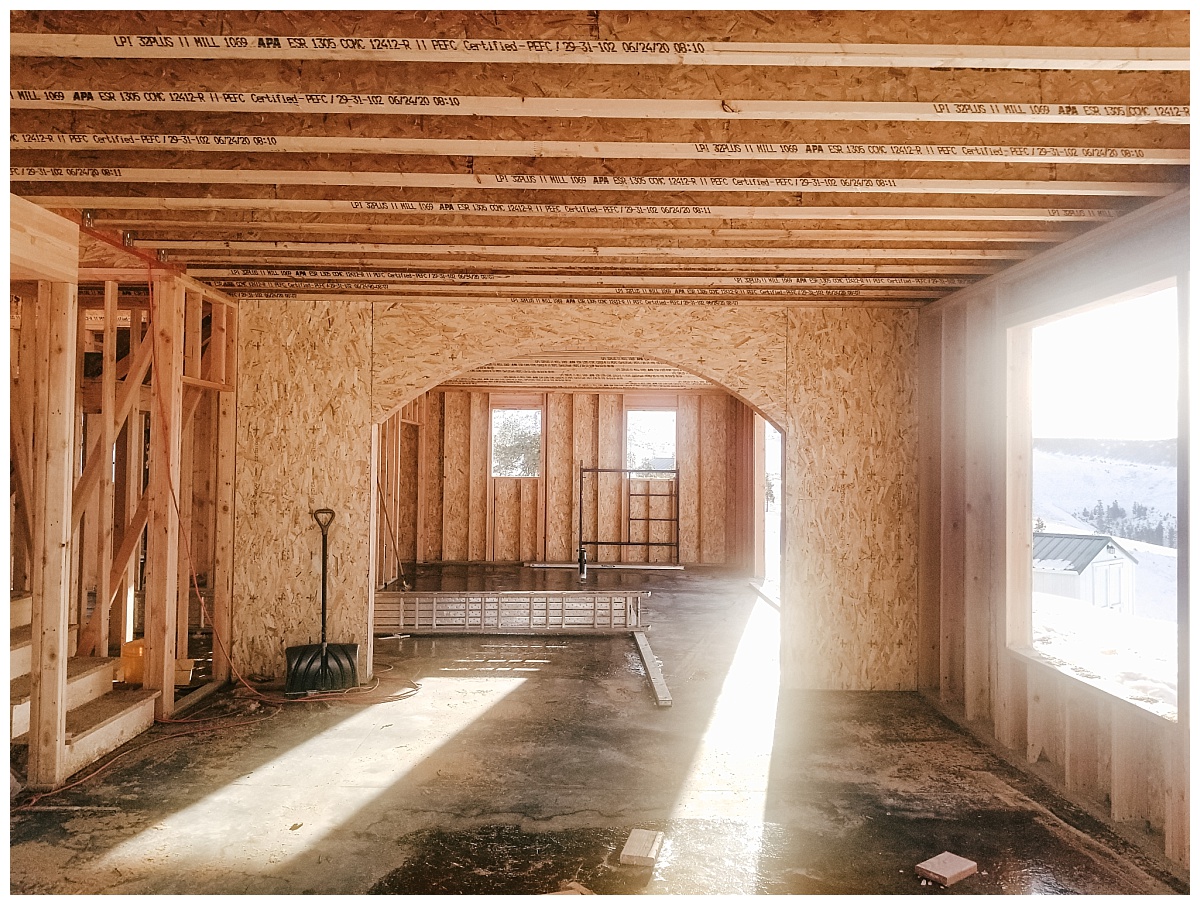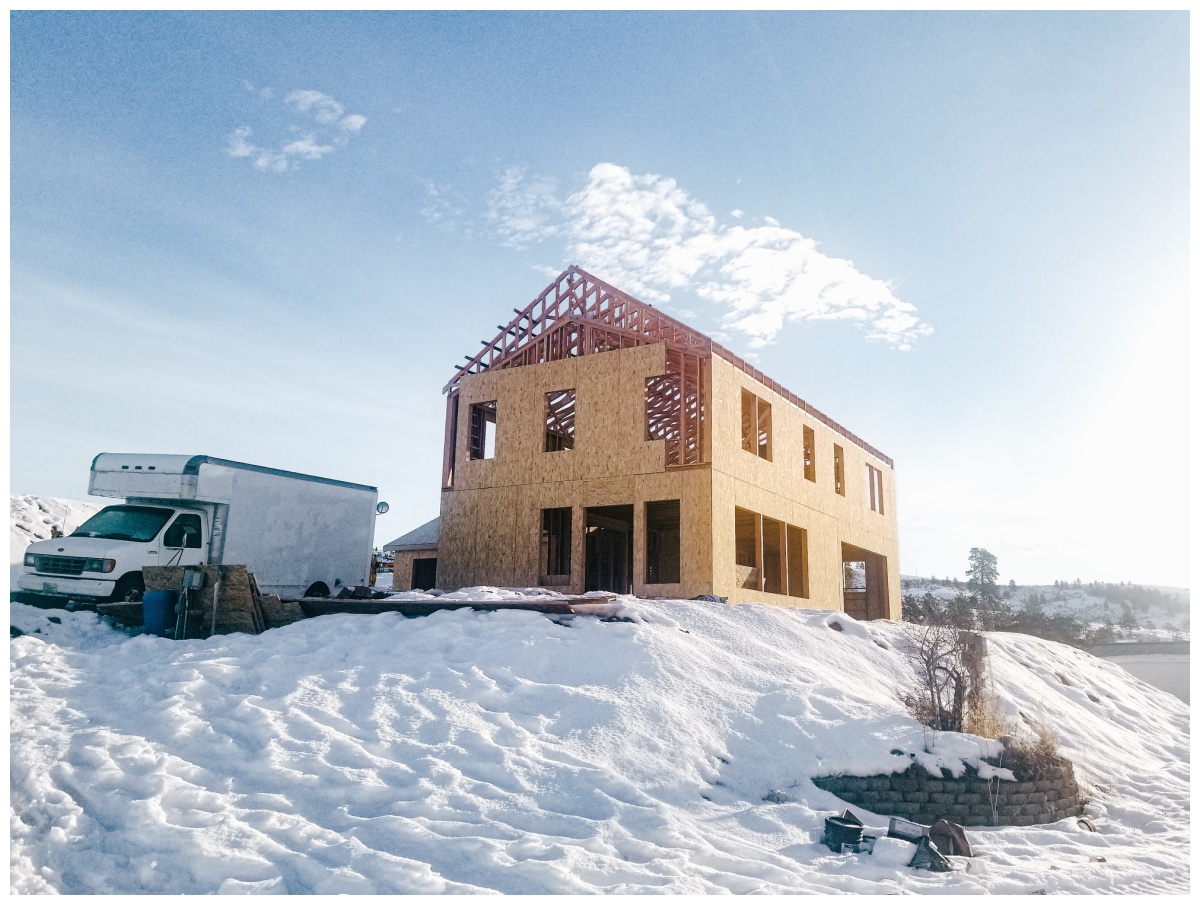 Taking pictures from every angle to dream over the details while we're away was definitely the highlight of being there. However each wall and ceiling addition makes the build look even more realistic and homey and I get to reimagine the magic in more vivid detail.
The details I'm the most focused on during framing are the archway, the fireplace, and the stove range. These three pieces are the focal points of the downstairs and will help guide the rest of my design and decor decisions.
In upcoming posts I will share more about the details for designing this European farmhouse! I can't wait to spill all the exciting plans and details!
xoxo Karisa