I'm excited to share a quick build update: the floors have gone in! Here's a peak of the Paradigm Conquest Floors in Estate that we chose for our house. (A special thanks for the photos from our sweet neighbors Caryn and Chad!)
The house is about 2 months from completion and looking fine! And we have great news: We're moving back to the USA from Germany for good in the end of June! After a year and a half abroad, living through the pandemic in Europe, and building a house from 4800 miles away, we are HEADED HOME!!!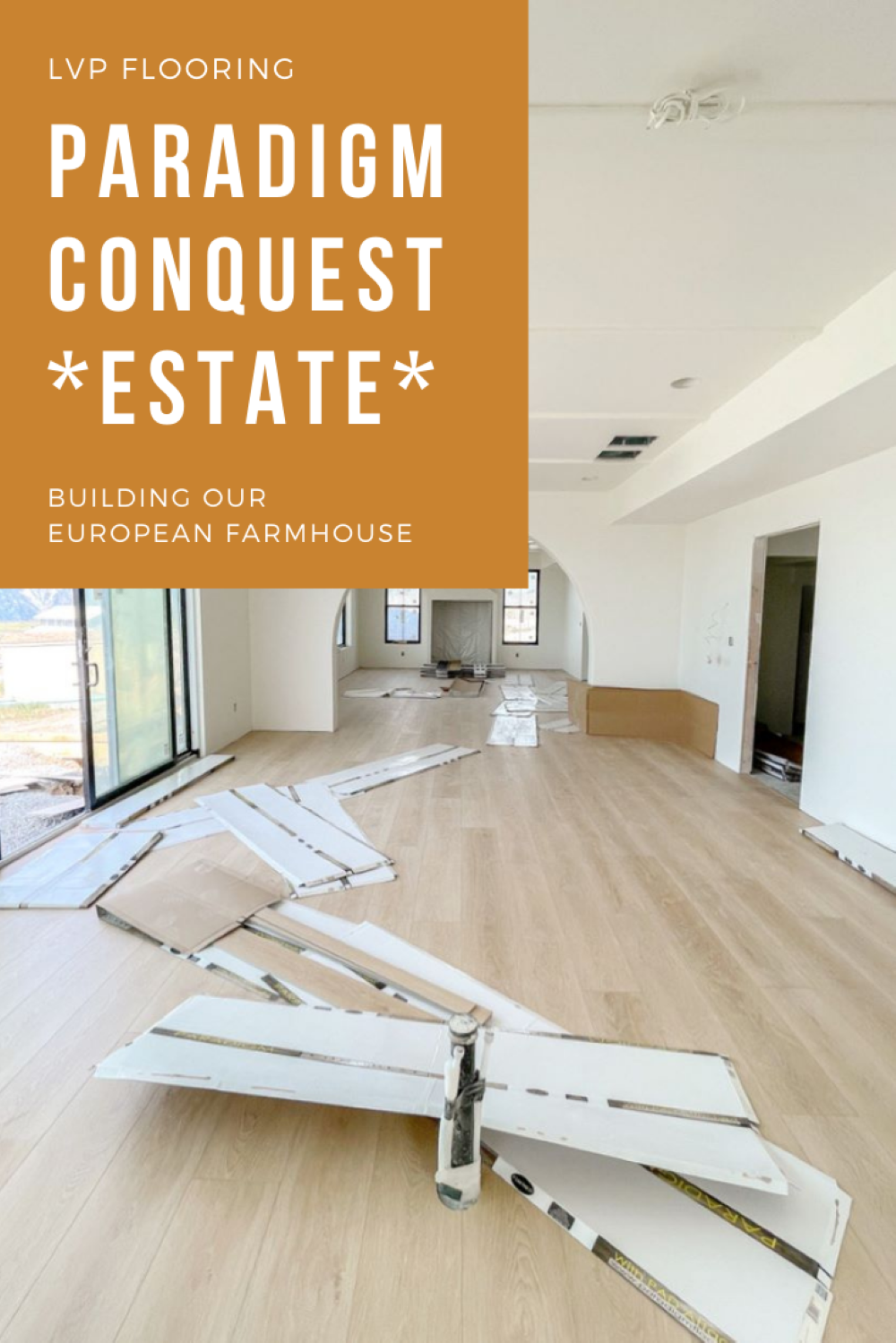 CATCH UP ON ALL THE FARMHOUSE BUILD UPDATE POSTS HERE!
Why Paradigm Conquest LVP Floors?
The Paradigm Conquest floors are an 8mm thick, wide plank, luxury vinyl plank (LVP) floor. We had debated LVP over engineered hardwood for a while, but ultimately made our decision based on the fact that our lifestyle is very water friendly! Ha! What does that mean? Well…
We have a pool.
We live at/in the lake.
We have snow for months on end.
We have adventurous kids.
We have a dog + more pets to come!
LVP waterproof flooring therefore became a no-brainer for our lifestyle! Not only that, but LVP flooring kept showing up in more varied plank styles and colors than the engineered hardwoods we scoped out. A win win for our family!
The Paradigm Conquest floors in Estate turned out exactly like the examples I found online and I'm very happy with how it looks (in these photos at least!). Haha, we can't wait to see it in person! The subtle red/orange coloration is exactly what I was going for. If you remember in this wood accent pairing post, I aimed to avoid gray toned woods in favor of warmer reds and oranges. These Estate floors really hit that mark.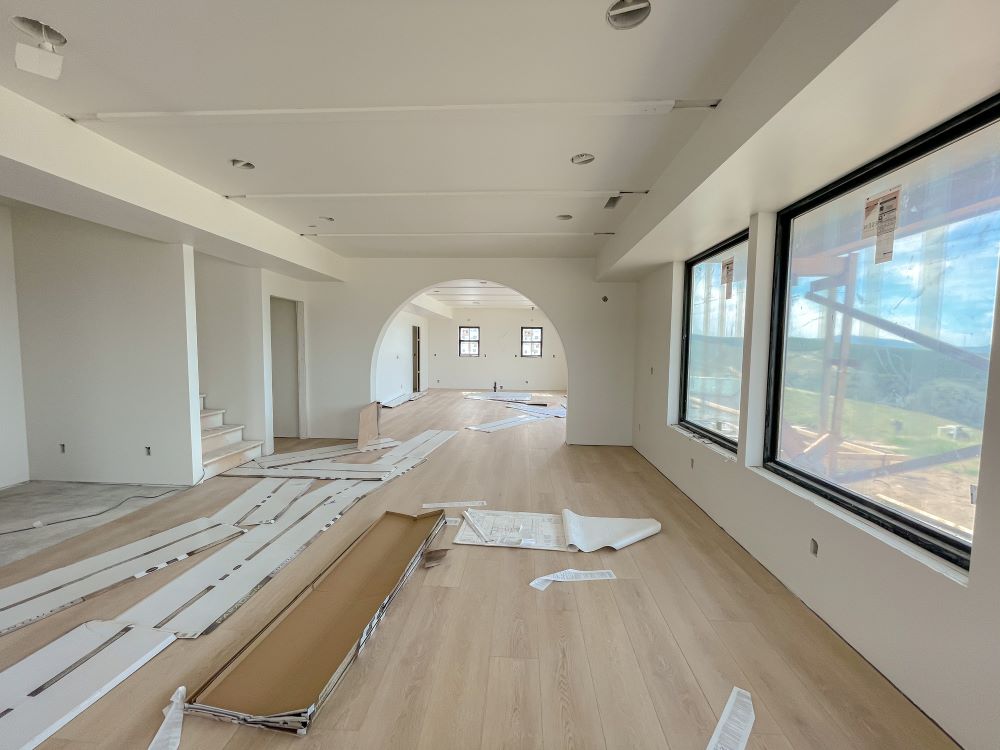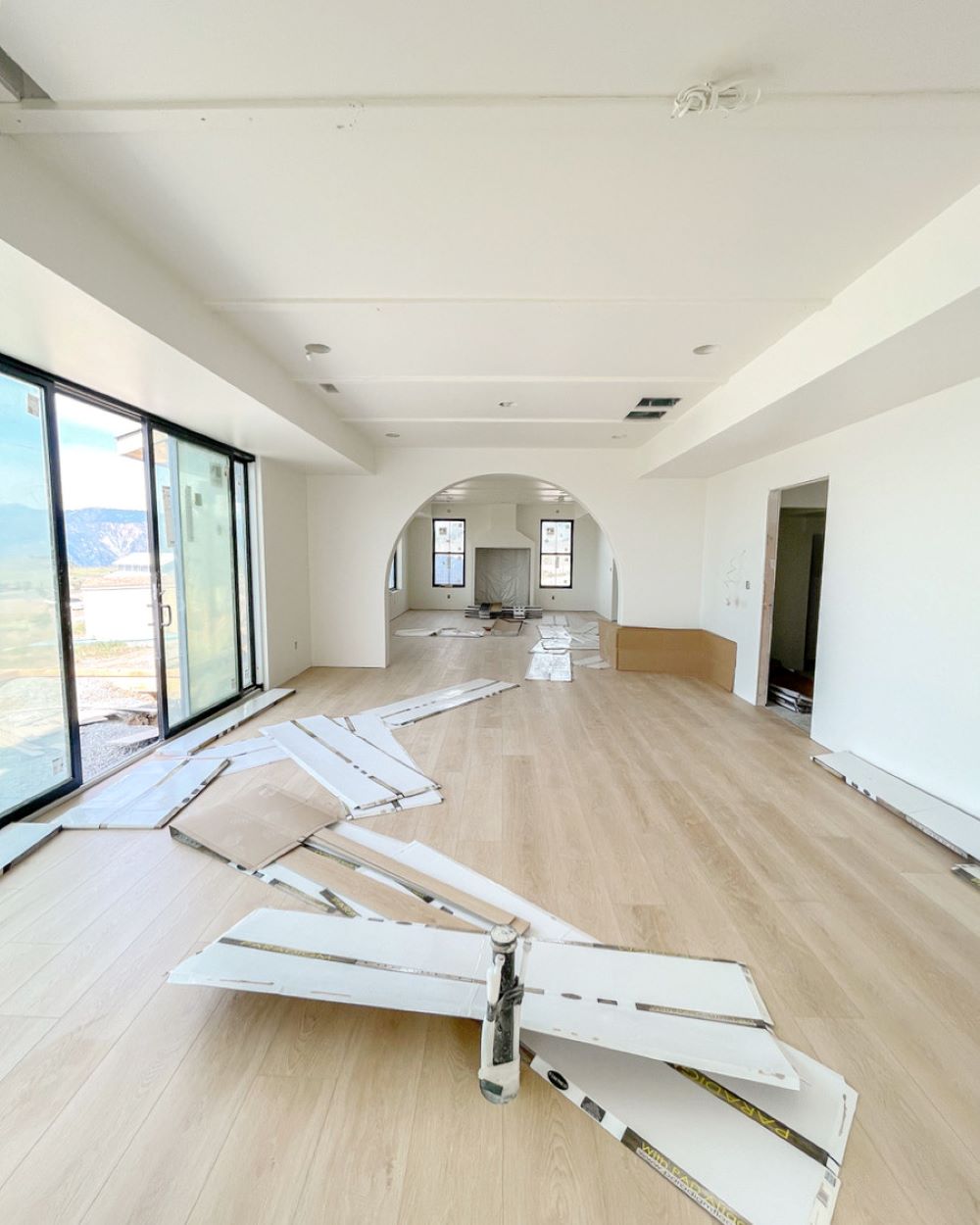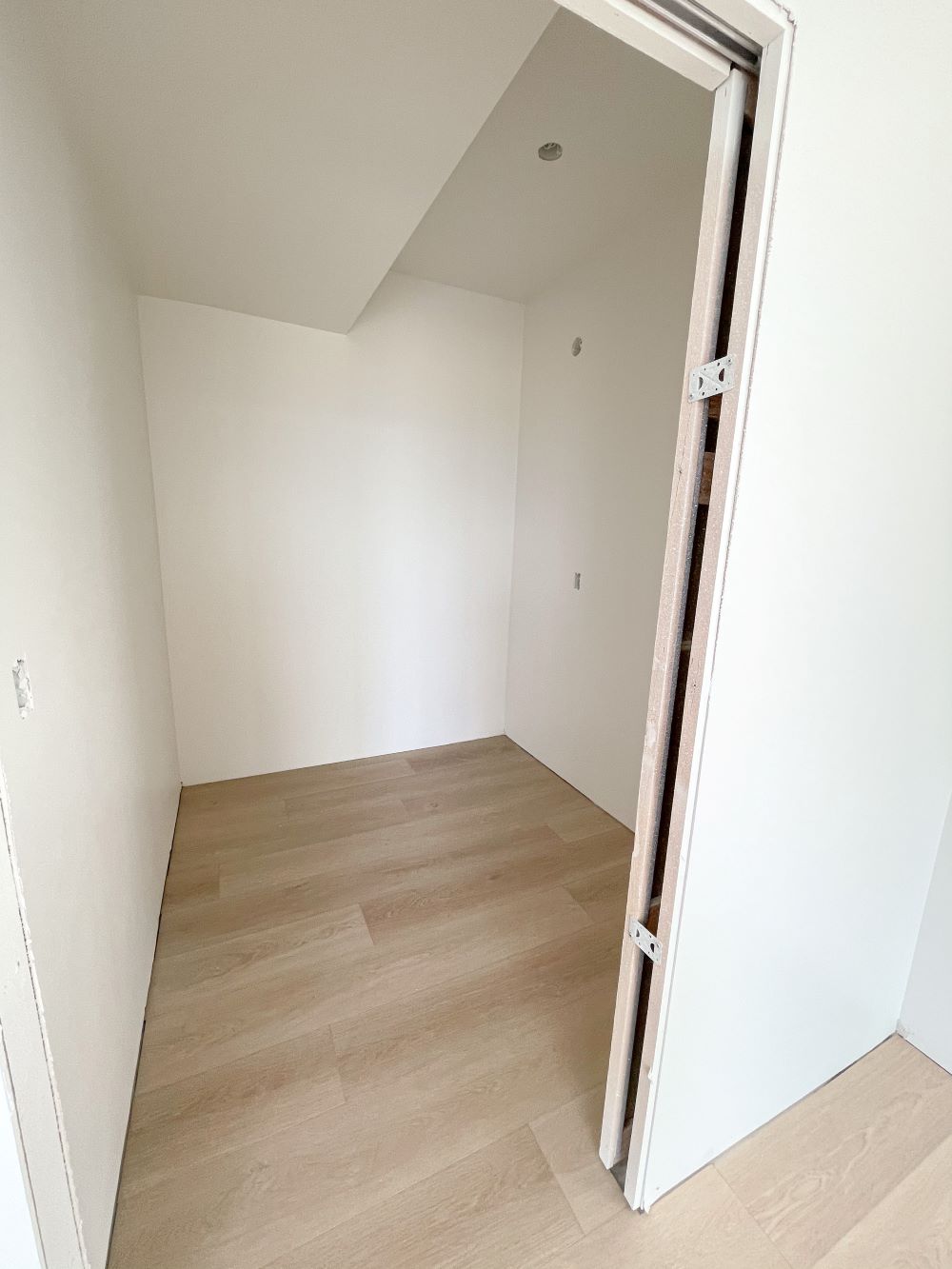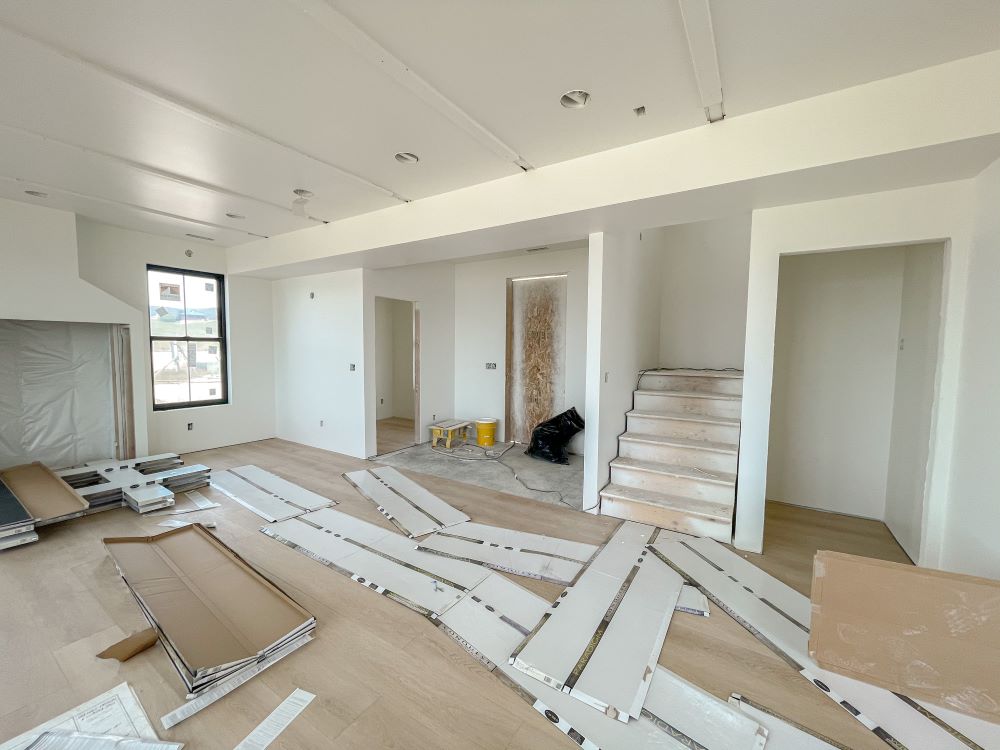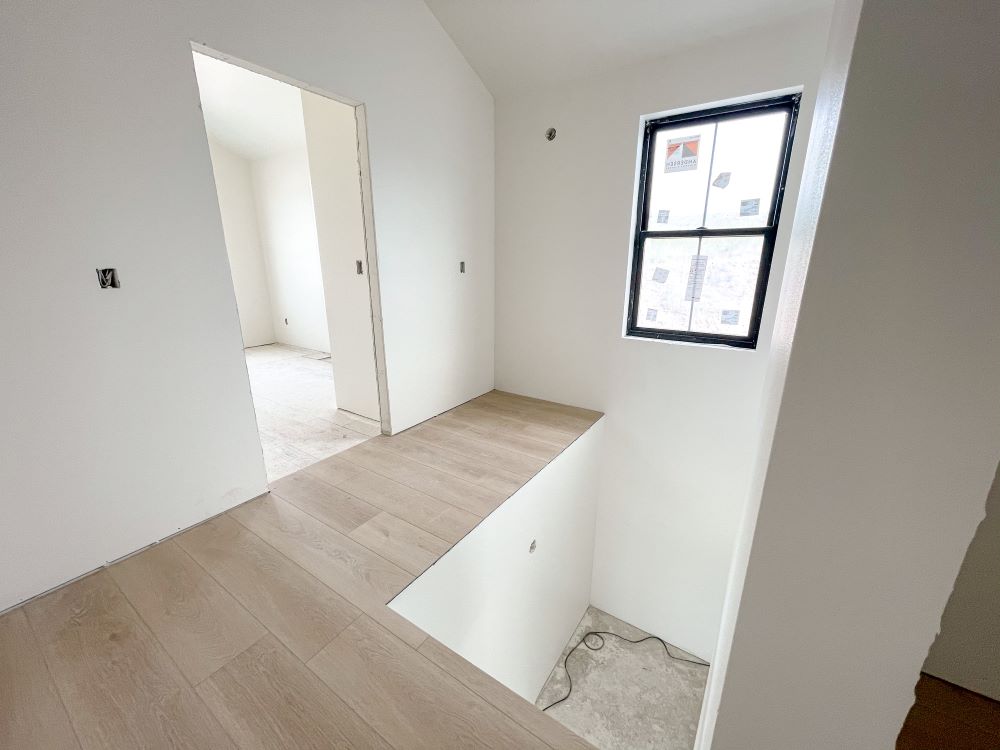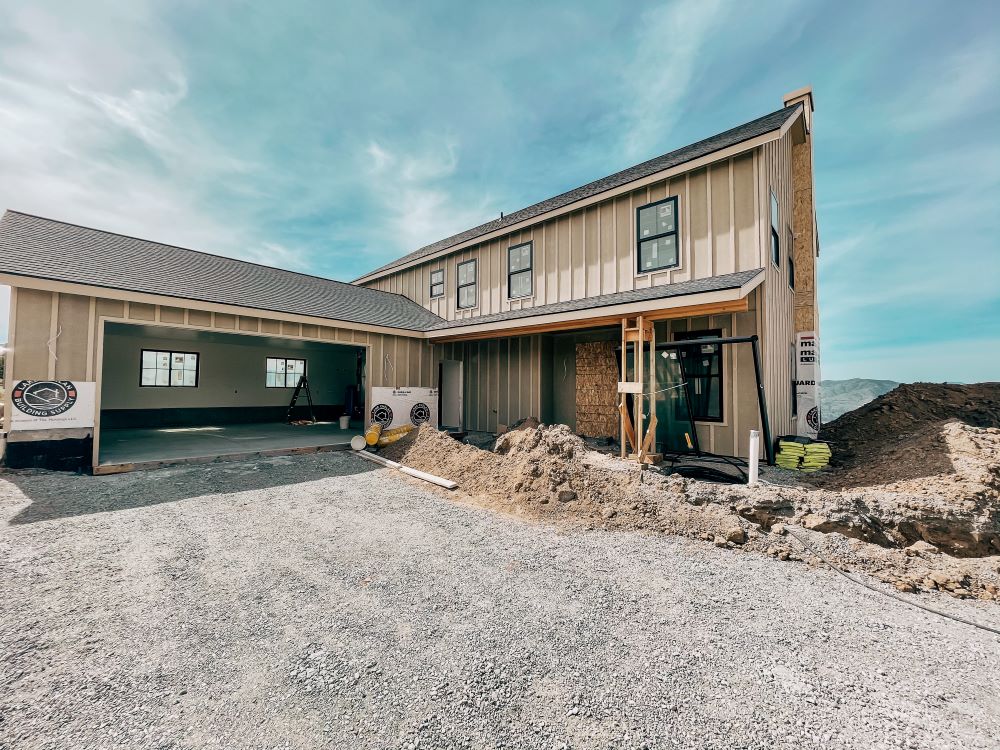 We're looking forward to getting in there and documenting the final details going in! Can't wait to share with you all!
xoxo Karisa