After 5 months of heavy lockdown regulations in Germany, we're finally starting to see the (faint) light of easy travel again throughout the Schengen area. The first area to be most open was surprisingly Mallorca, Spain. A very popular vacation island to northern Europeans, Mallorca is often referred to as the "17th German state." After a lot of research we swear we found the top Mallorca family resort and booked the best Mallorca family vacation ever!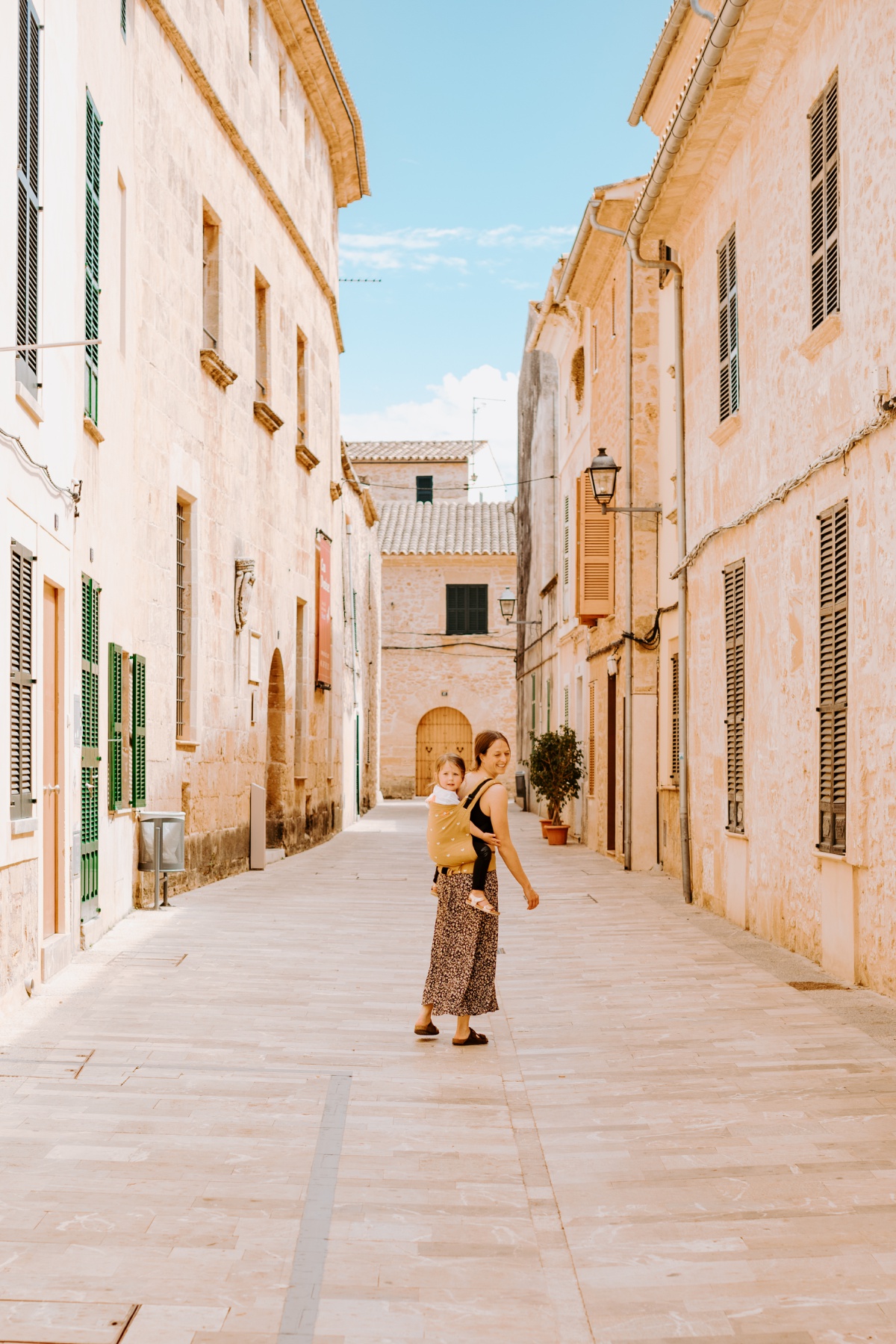 A different vacation style…
This vacation style was different than anything we've ever done as a family! We're usually booking inexpensive Airbnb's, like this trip to Italy. Or booking multiple location hotel rooms, like on our last Germany trip! Our May Mallorca family vacation was intended for relaxation and kid centered fun.
We opted for an all inclusive resort experience because my husband had never stayed at one, I loved the idea of not worrying about food for a week, and the amenities for the kids would be a lot more than any other type of stay!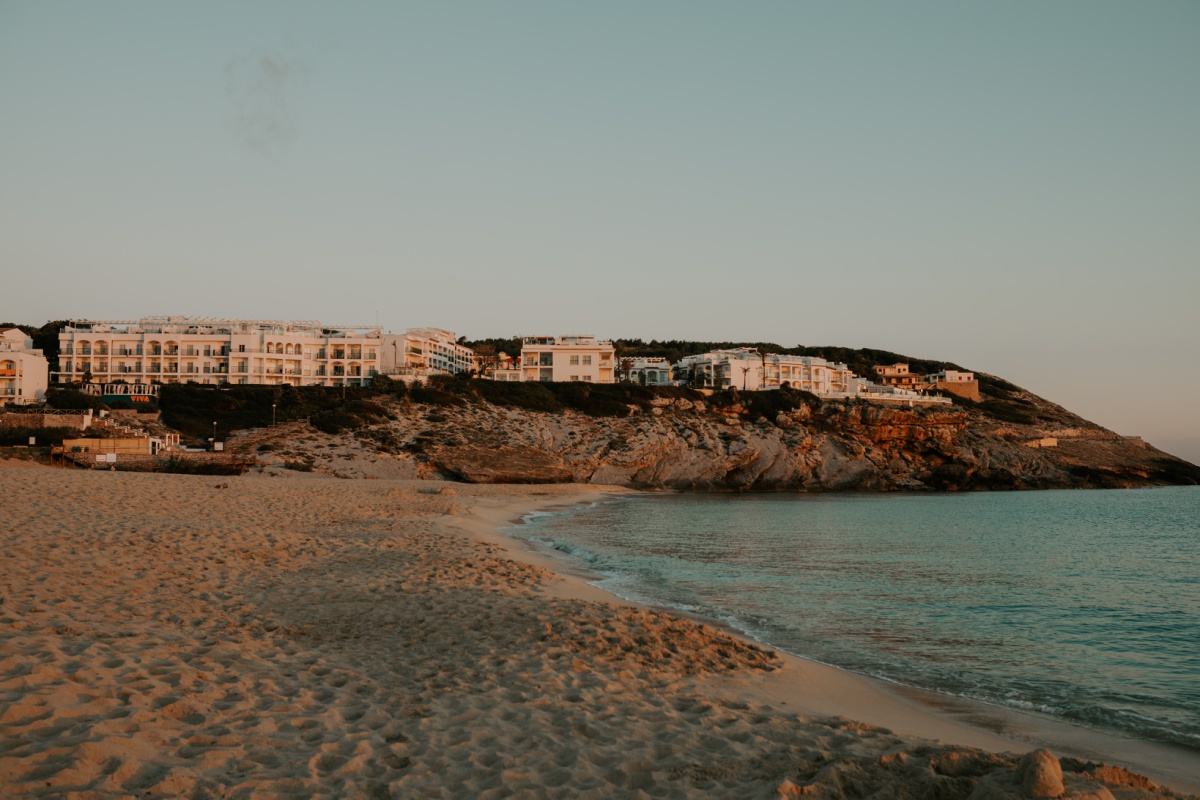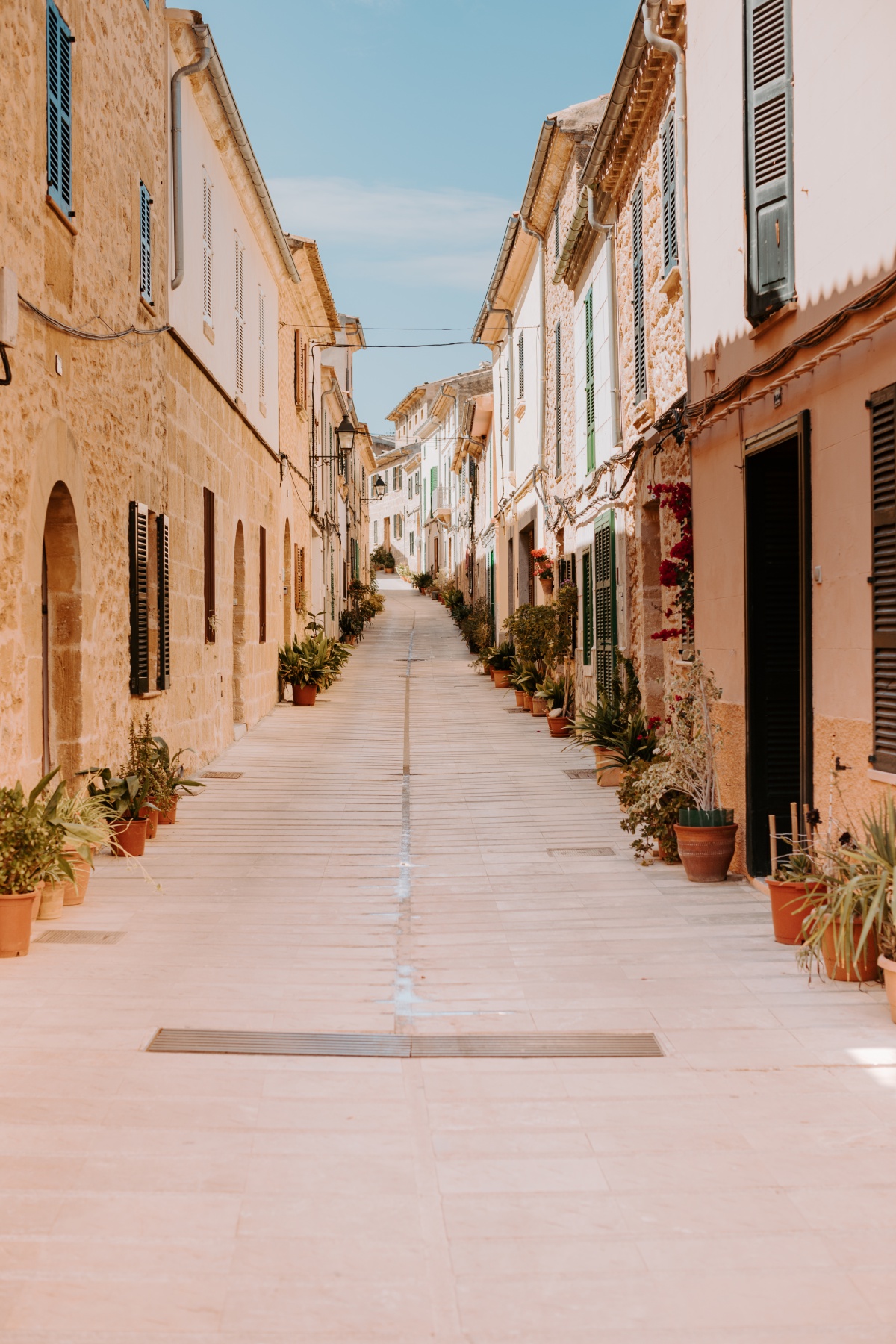 How to book All inclusive stays in Europe
Our normal route to book hotels and all-inclusives is through Booking.com. They share AMAZING deals with great searches and results. I love being able to look through their best offers and what the next tier will include. Their cancellation policy has been great through the pandemic and we've been very happy with our stays through them.
We booked our Mallorca family resort vacation through Tui.com. This is a German website that finds similar deals, but also combines the packages with the cheapest airfare from the biggest cities in Germany. We were able to get direct flights right out of our city of Hamburg to Palma which was so ideal when travelling with littles.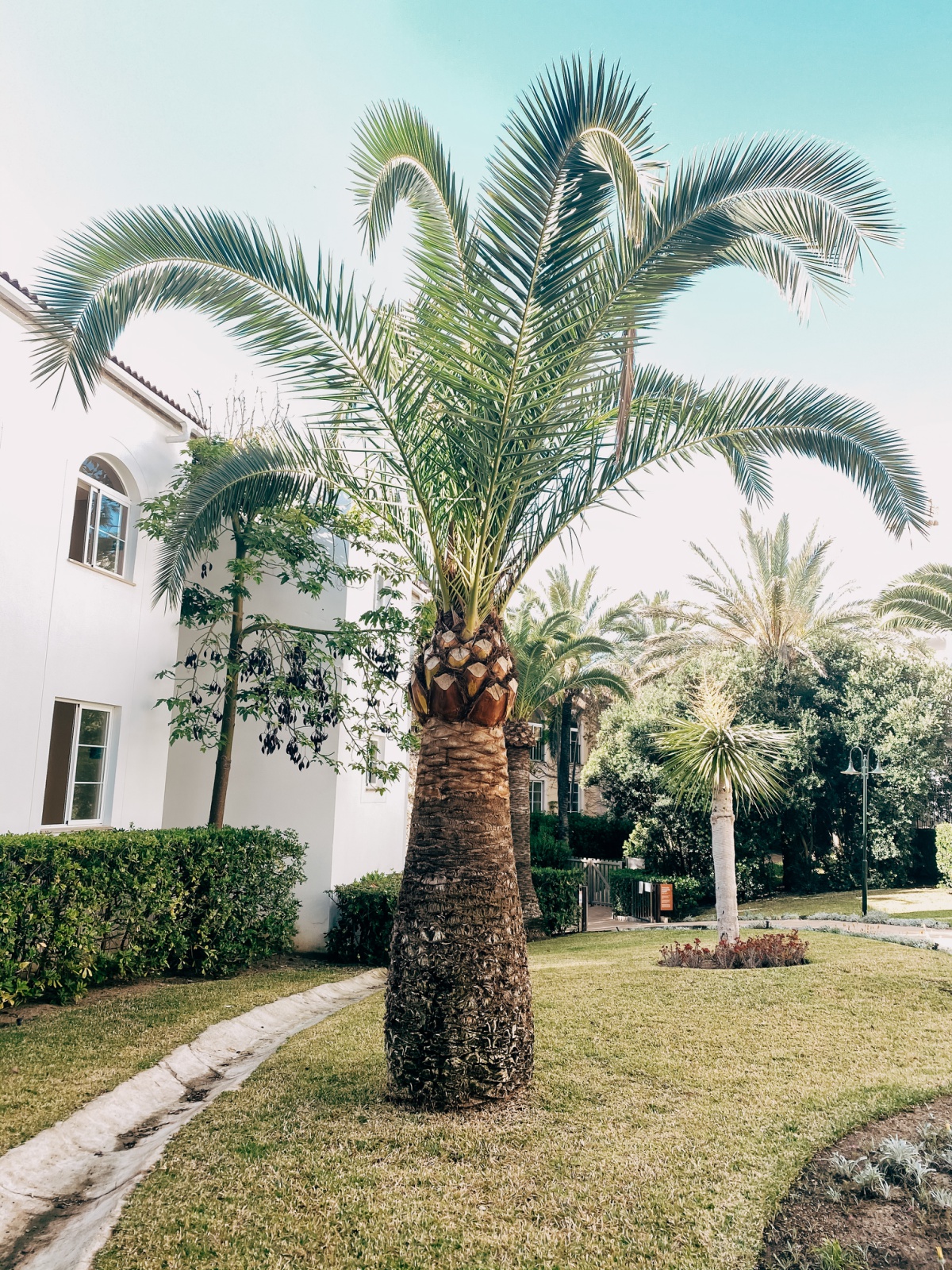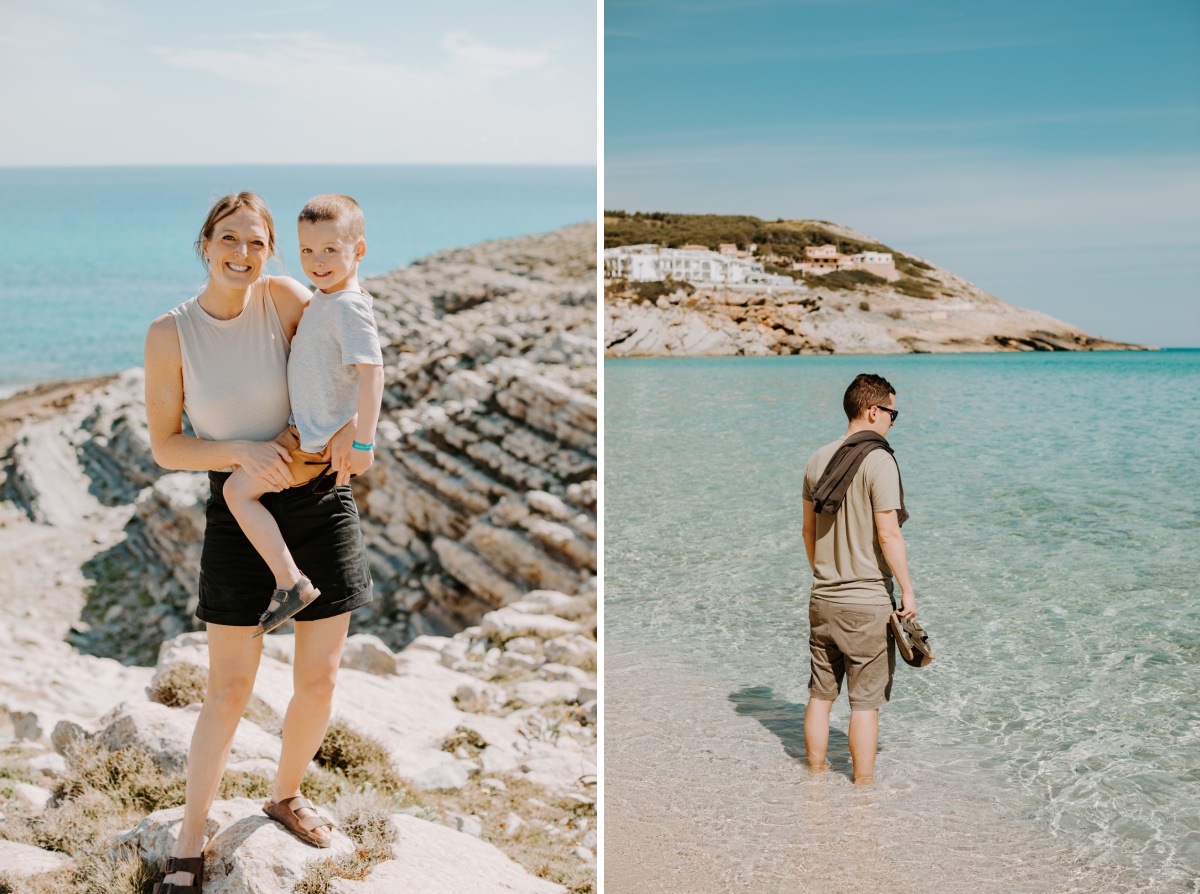 Cost of an all inclusive family resort in mallorca
Even while wanting an amazing all inclusive experience in Mallorca, we didn't want to break the bank on this vacation. Luckily our top pick resort, Viva Cala Mesquida Resort and Spa, was also one of the best deals and cost us $2500 for all flights, 5 nights, and all meals and drinks for 2 adults and 2 kids.
Total Cost: $2500
Flights from Hamburg-Palma and Return for 4 people.
5 nights in a large room with private hot tub. (the Privilege Suite)
All meals and drinks.
Our car rental was $250 for 6 days at that time. Remember this resort stay occurred during off season pandemic times when tourism was in a strange place for Europe often resulting in lower, attractive prices.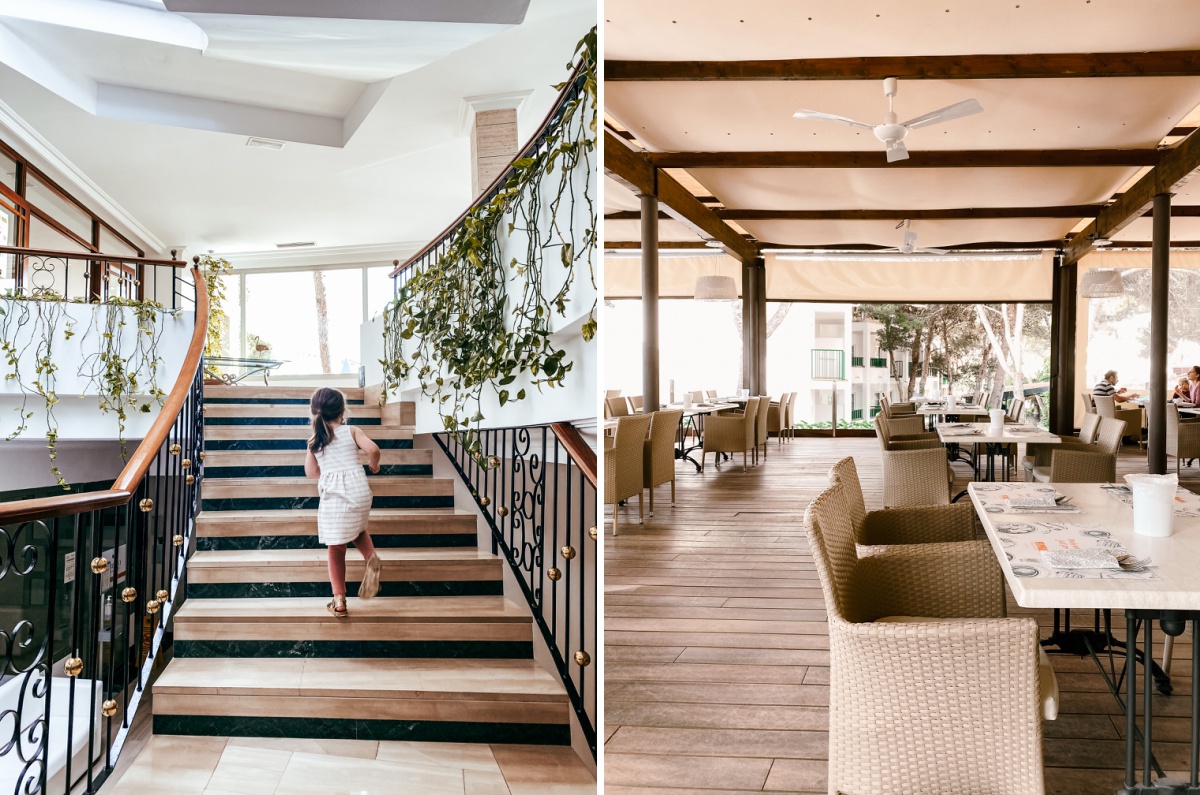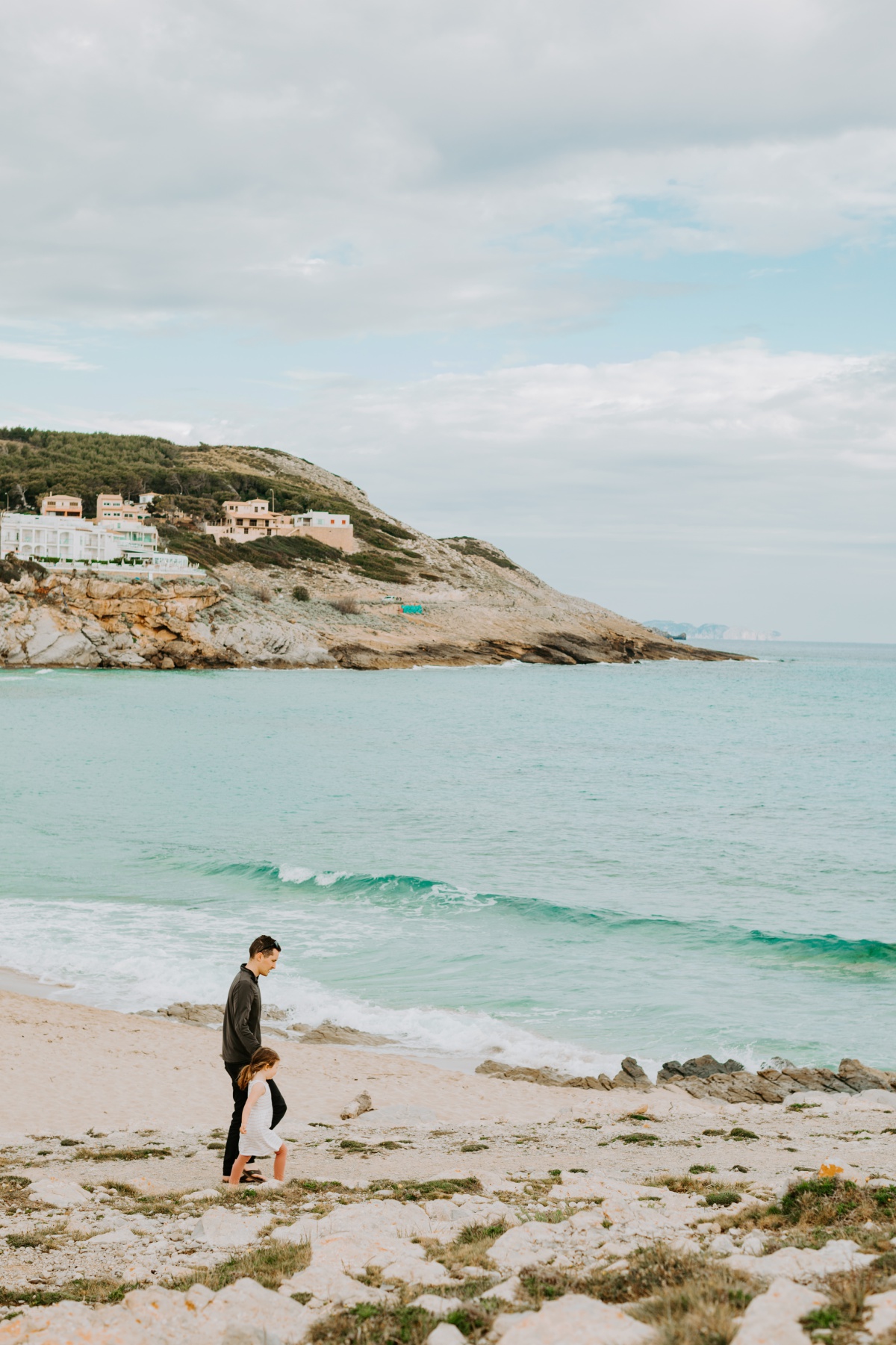 Our Mallorca family vacation itineray with kids
This vacation was geared towards relaxation, but I'm not one to go anywhere in Europe without exploring! We settled on 2 days of adventures and 3 days of chill. There are quite a few spots that I had on my list of maybe visiting while we were on the island, but I really slimmed it down to make this trip enjoyable for my husband and little kids. With just two outings, I satiated my Spanish adventure hunger and we were able to really have a blast at the resort! Here's what our itinerary looked like.
Monday: Arrive and get settled.
Tuesday: Afternoon tour of Alcudia
Wednesday: Chill at resort.
Thursday: Go to the outdoor market in Inca from 930-1230.
Friday: Chill at the resort.
Saturday: Fly Home.
Touring Alcudia
Alcudia is a sleepy Spanish town 50 minutes from Cala Mesquida. It had a castle wall, large cathedral (closed at the time), and winding cobblestone streets between beautiful old Spanish architecture. It's almost car free, so it's a great place to wander around with kids! We grabbed ice cream and shopped for sun glasses and girly necklaces, but just wandering around was the highlight! It's very stroller friendly, but we just used our lightweight kid carriers!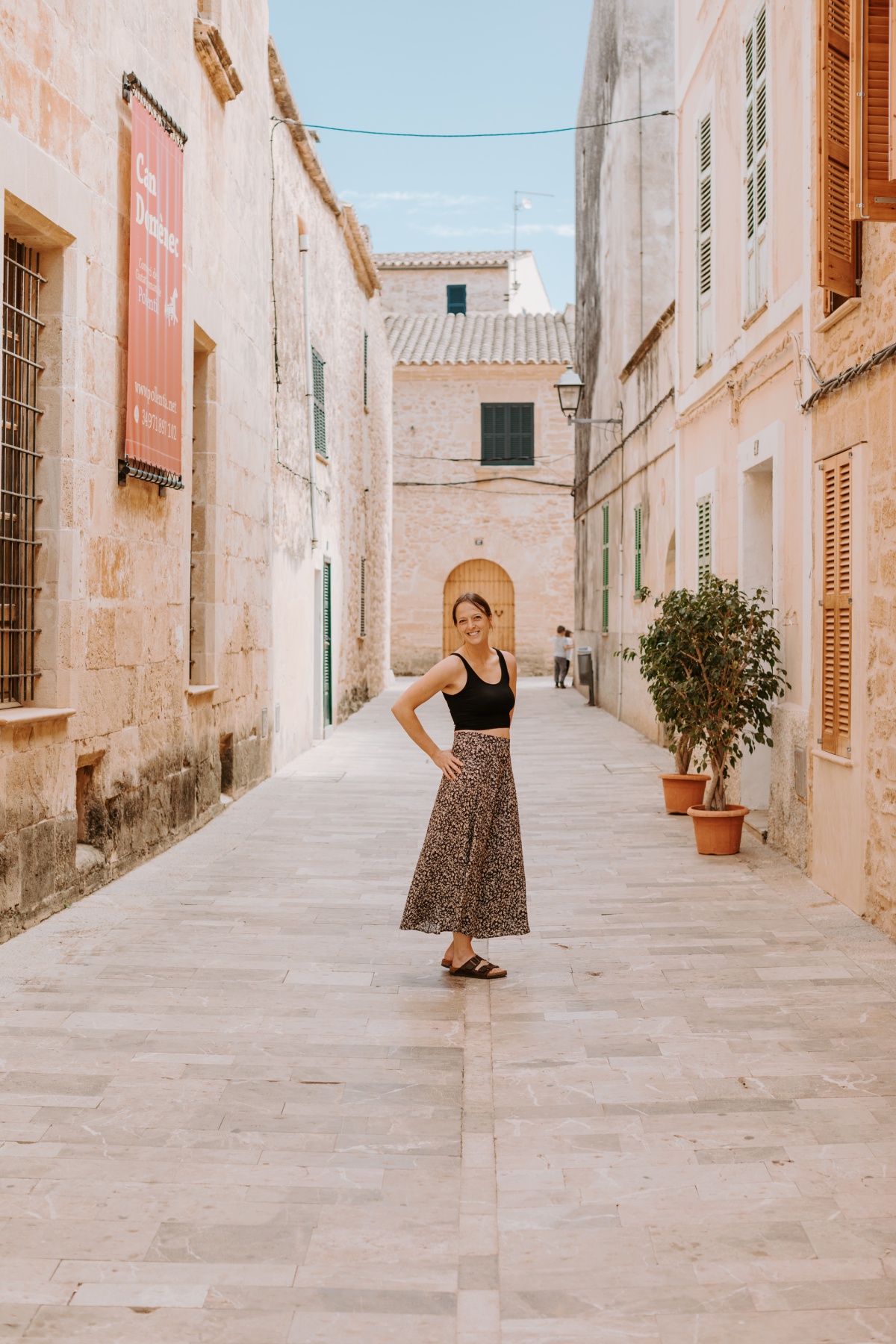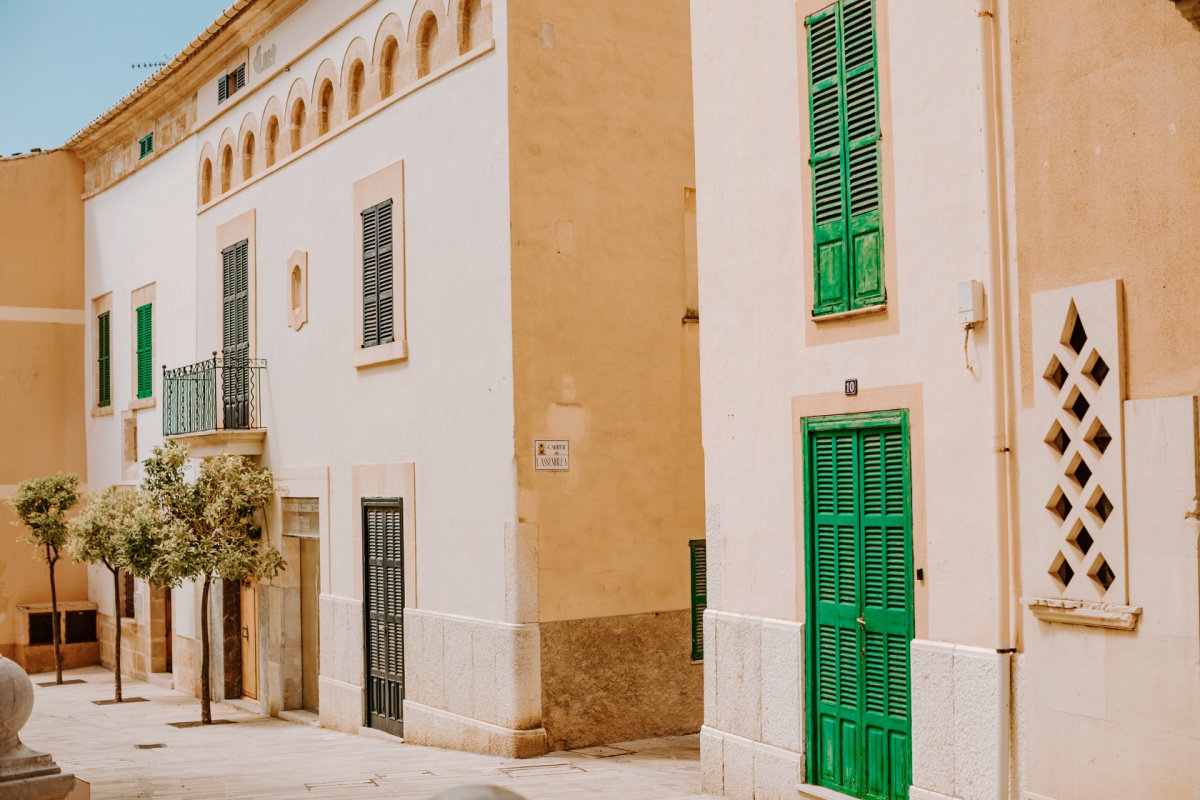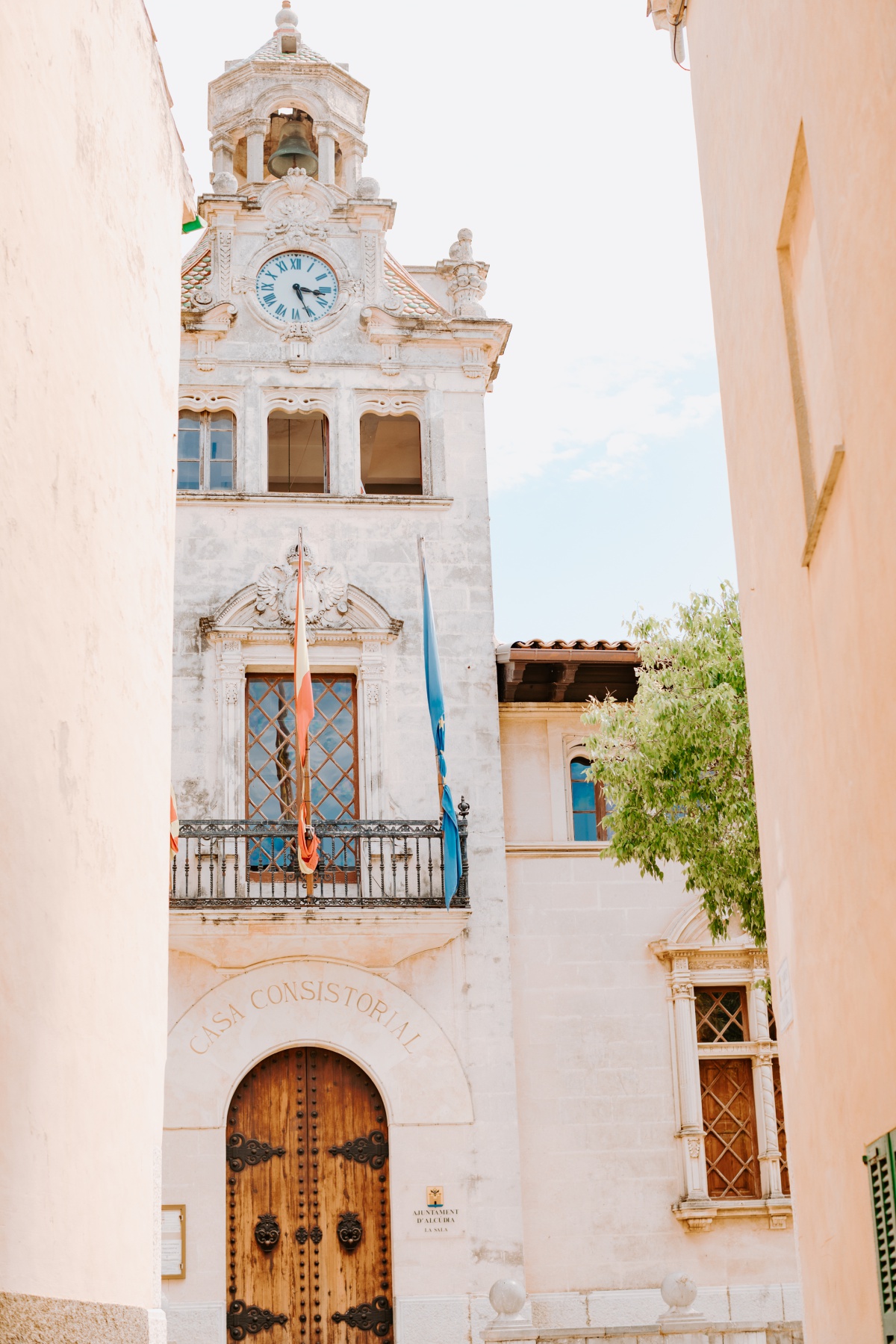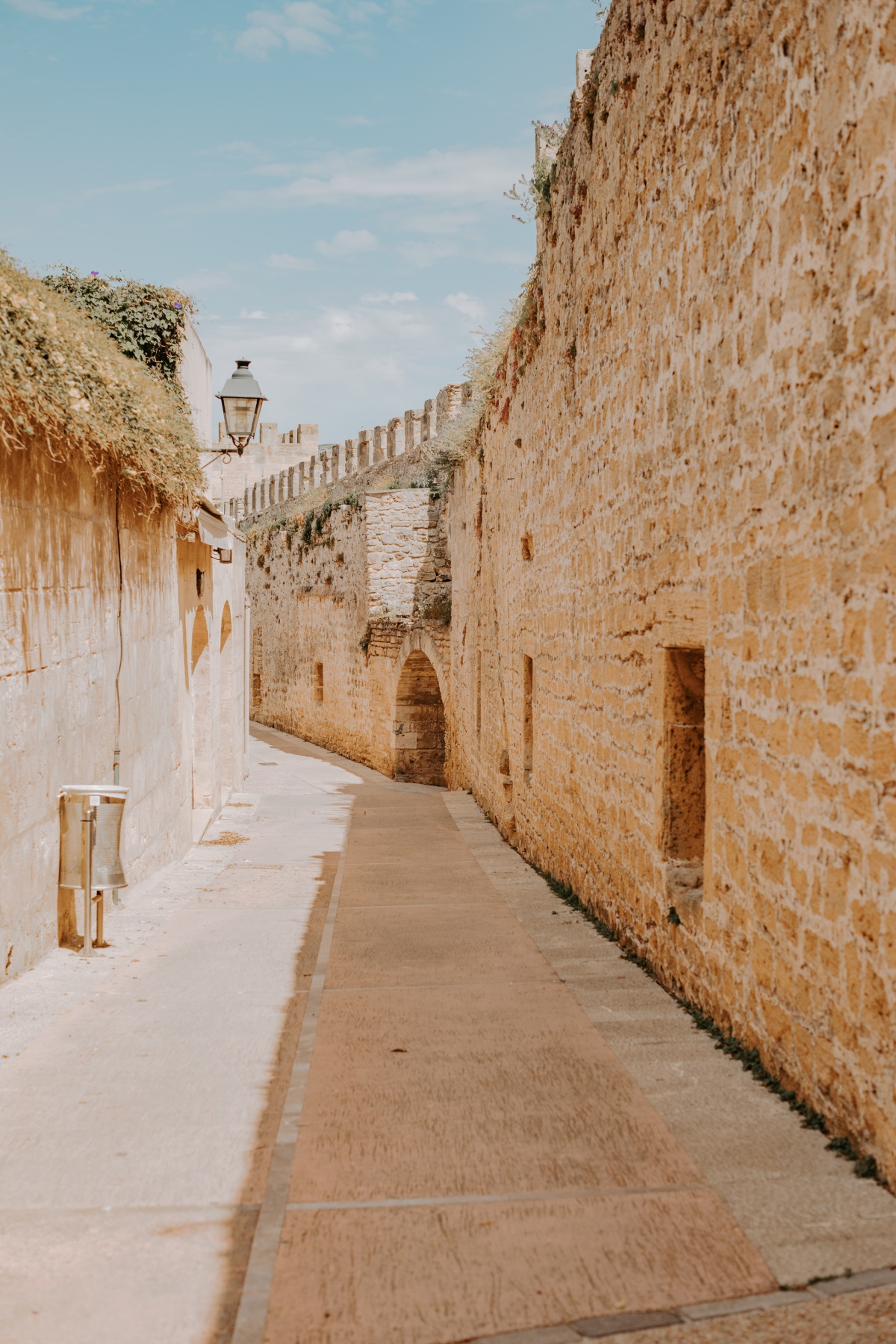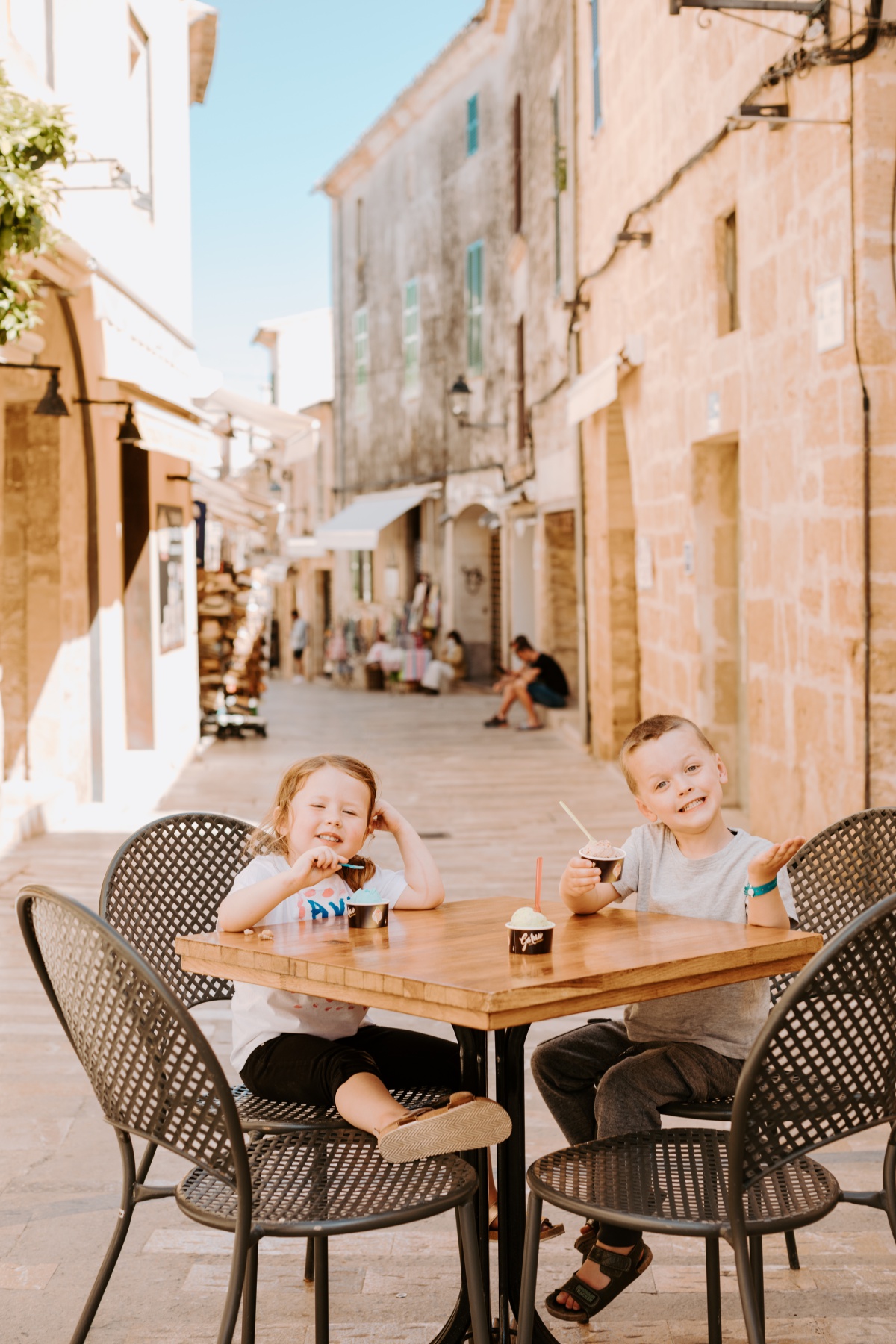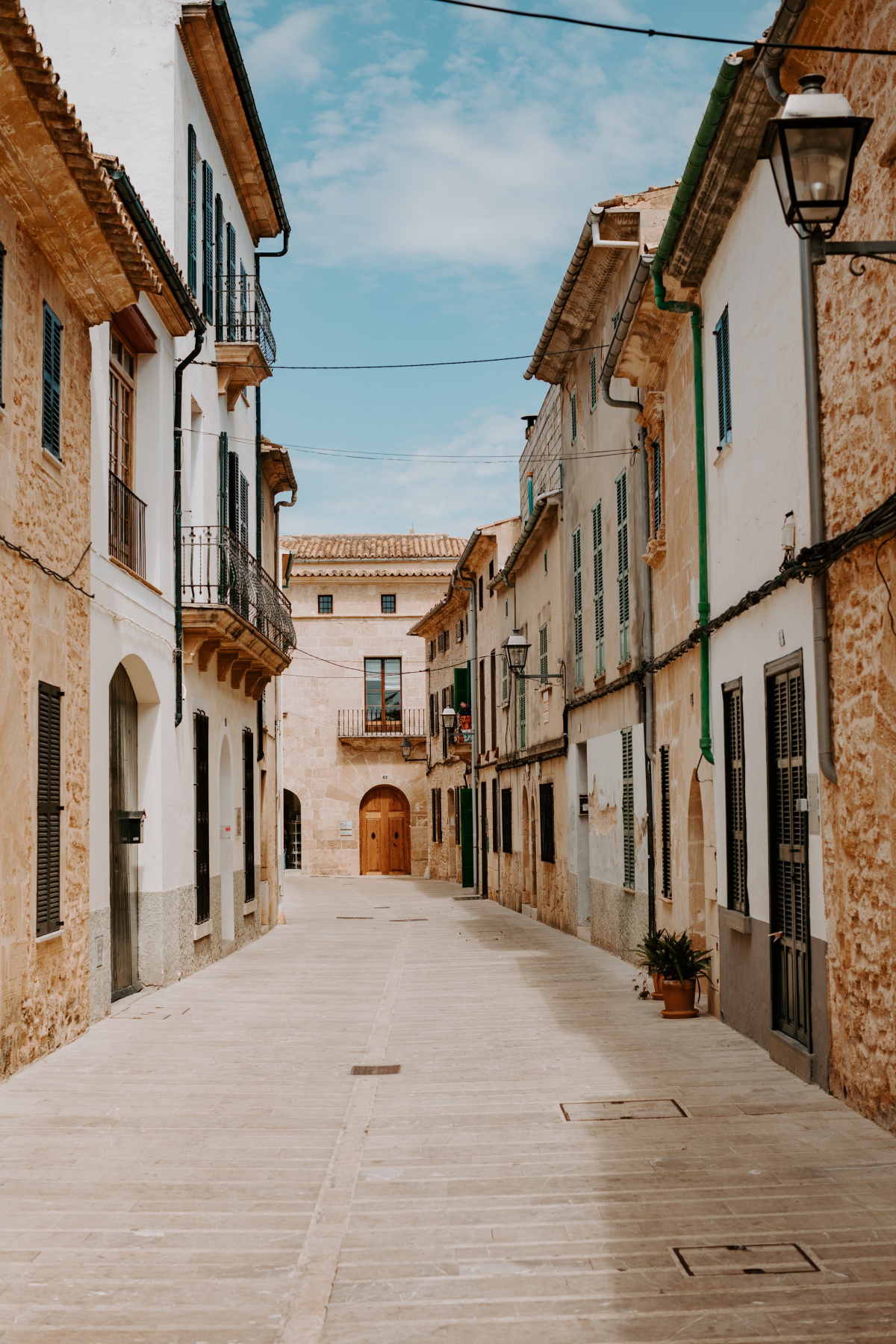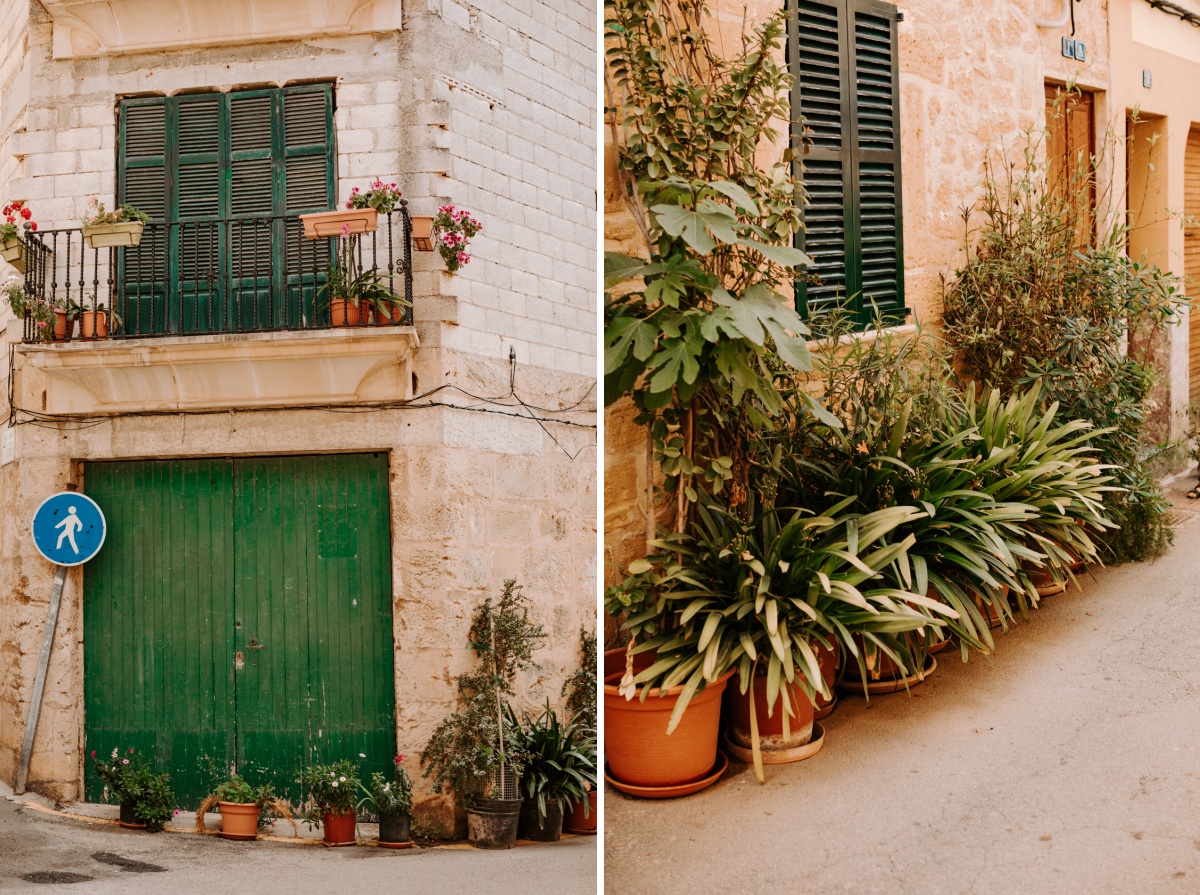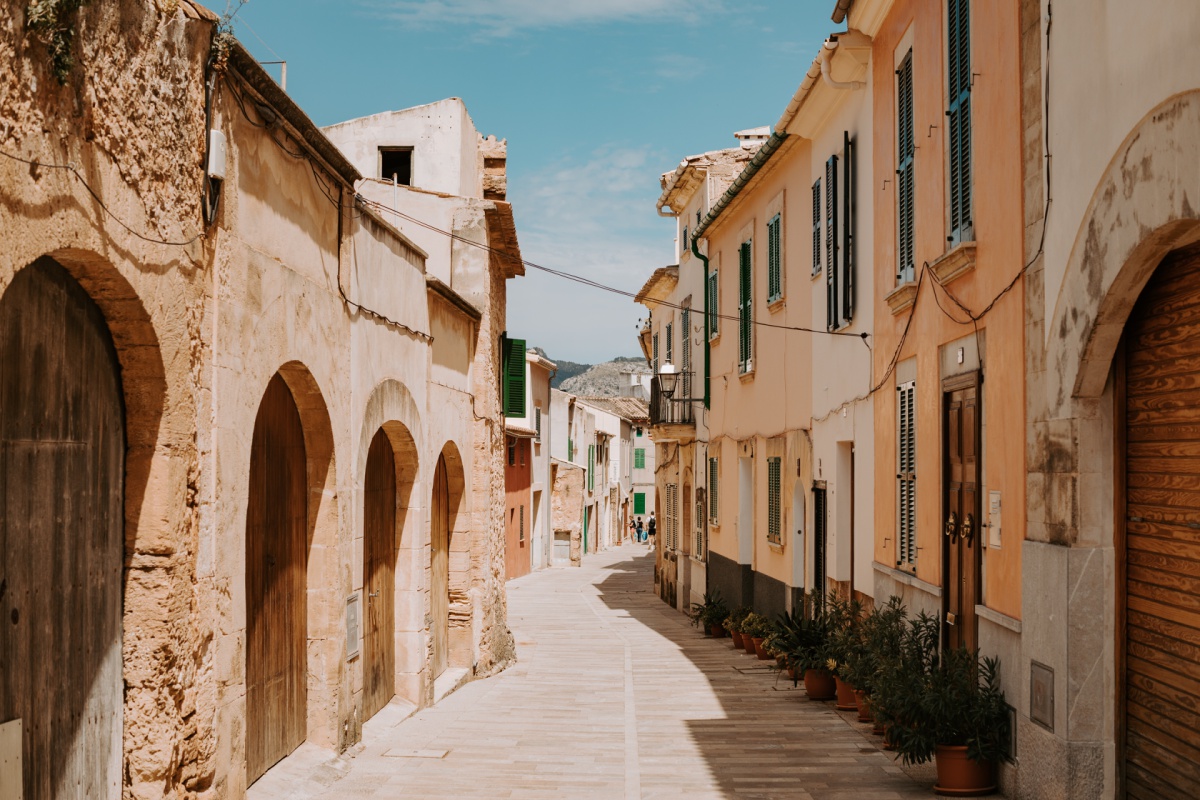 The Inca Market on Mallorca
I found a list of all the markets on Mallorca and which days they occurred on and chose the best one for our trip, the Inca Market! It falls on a Thursday, which was perfect for our itinerary and happened to be one of the biggest markets on the island.
The market itself was ginormous. It wandered up and down the streets and just kept going! I think we saw almost all that we could! We even passed the flower market section and the produce market. don't forget to look up and around as you shop the stalls. The mixture of old and new architecture, cafes, and apartments is really stunning in it's humble southern Spain style.
Before shopping the market I perused Google images to get a feel for what was available to purchase and what I still wanted to bring back to the states. Here's a list of what gifts you'll want to bring back from a Mallorca market!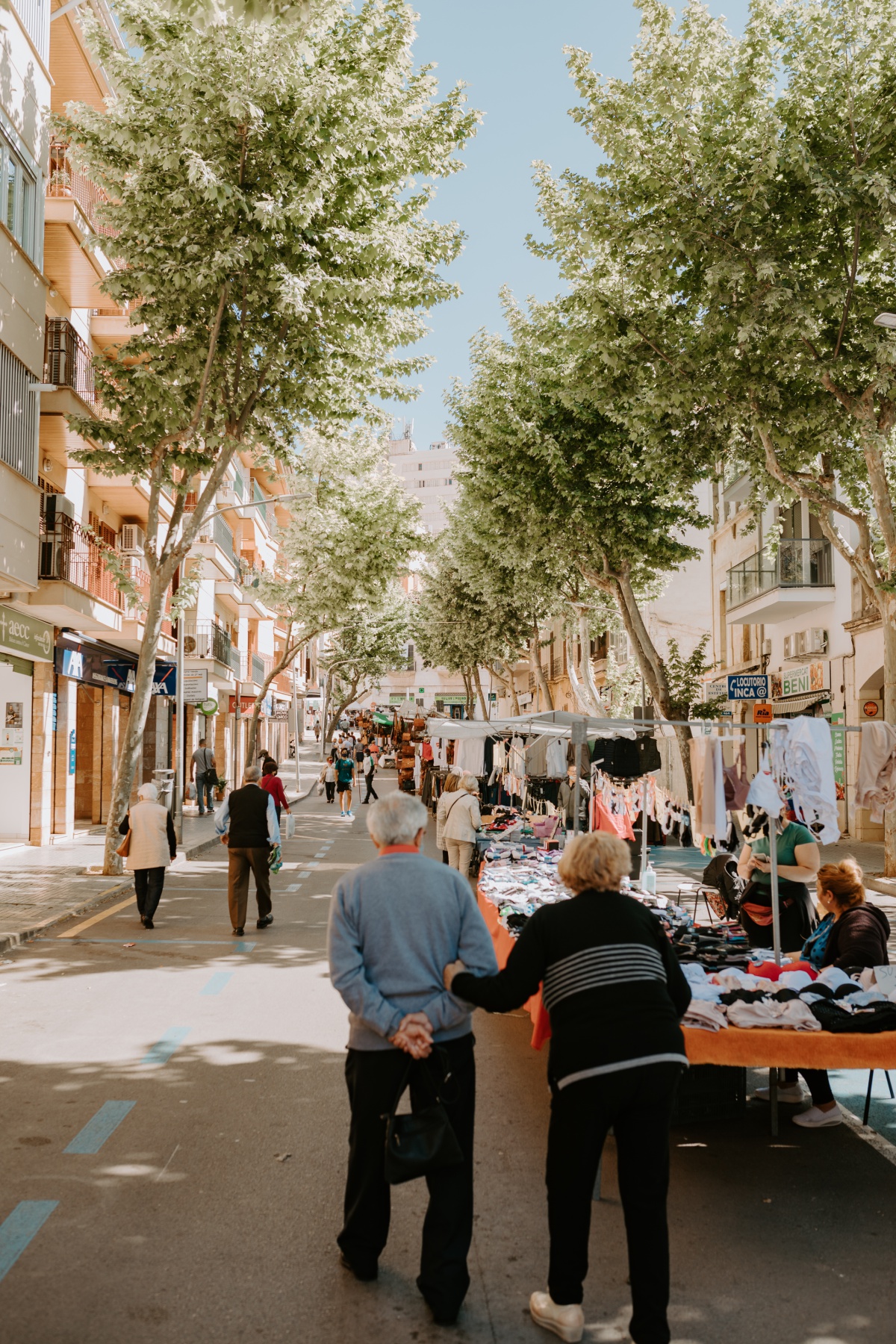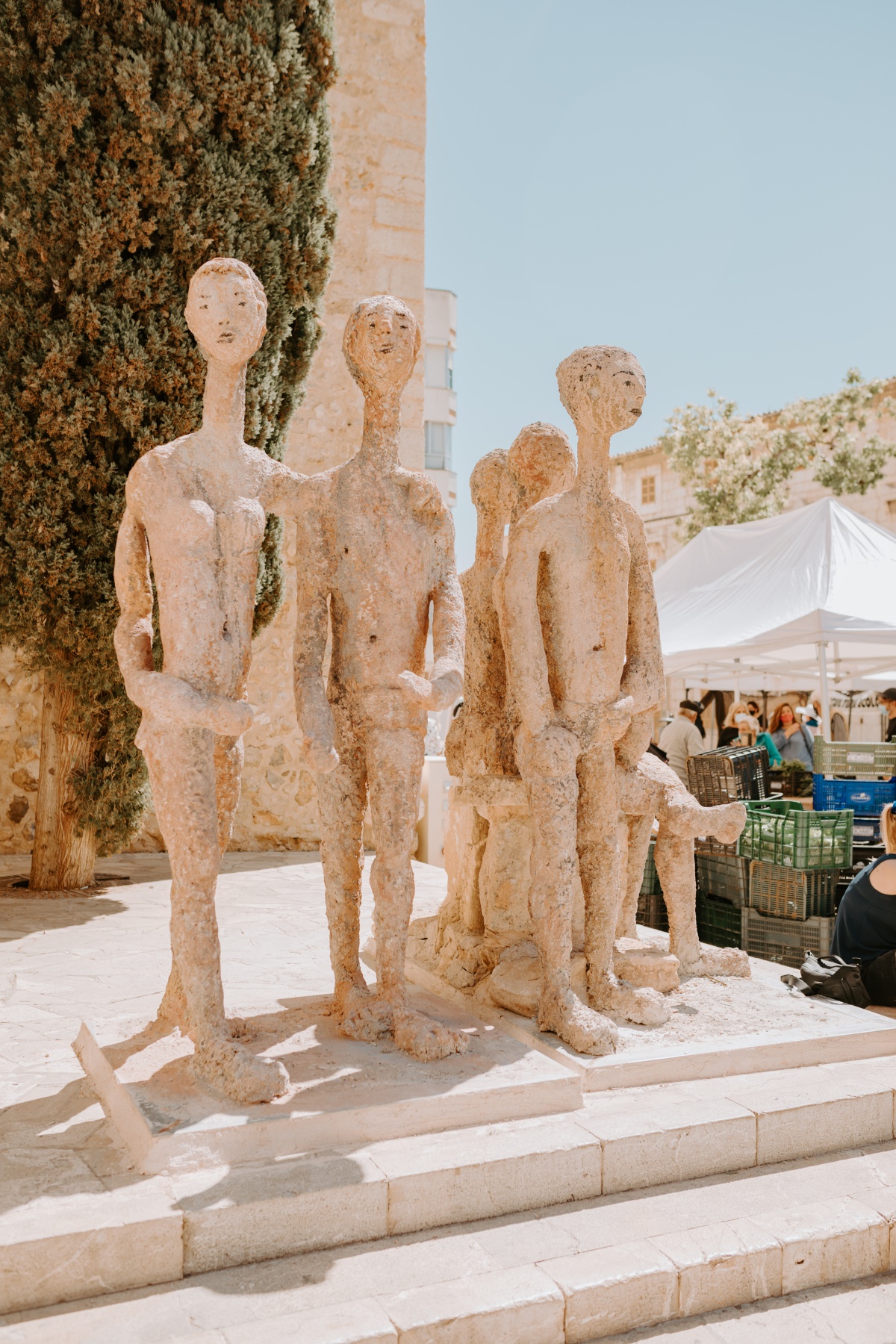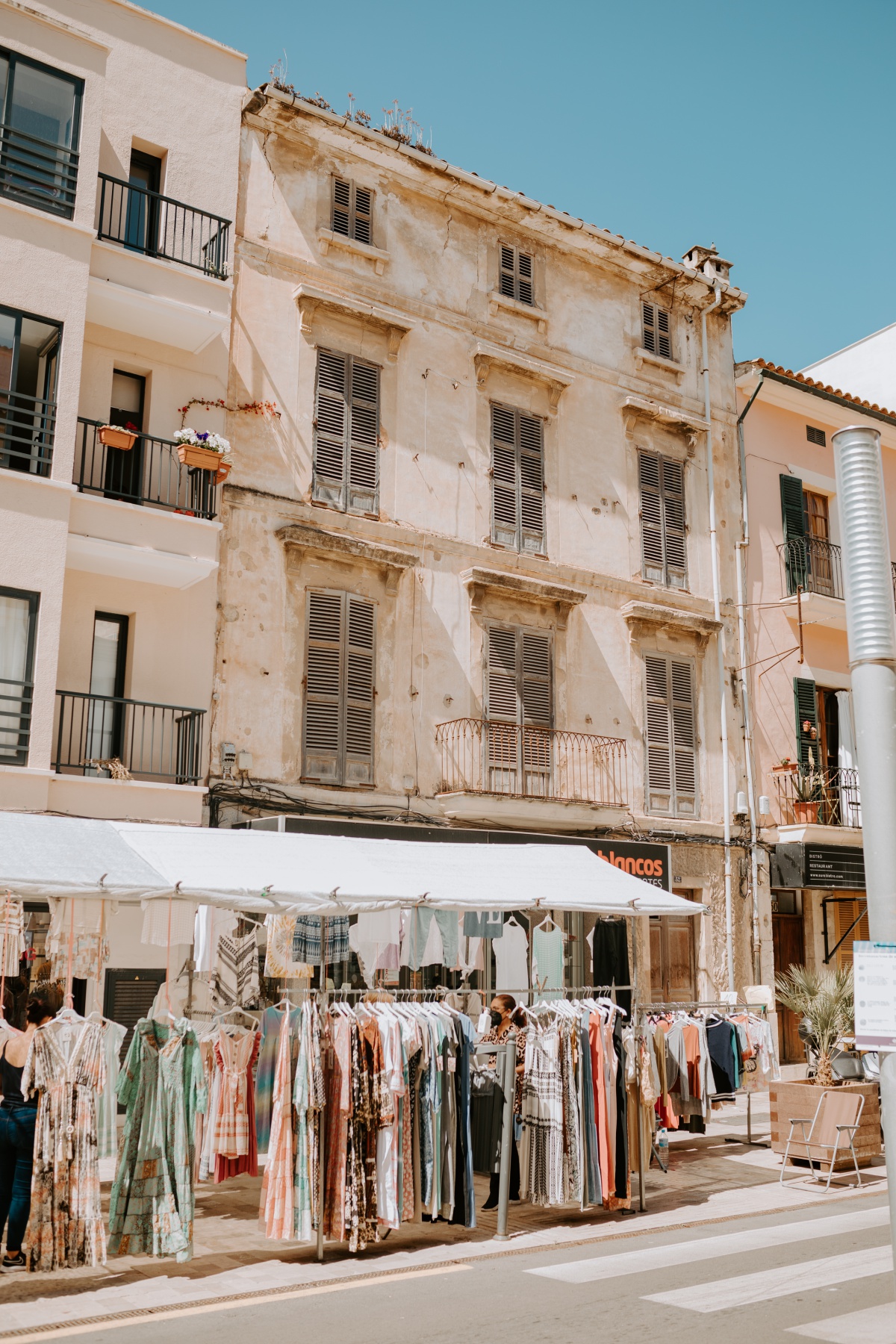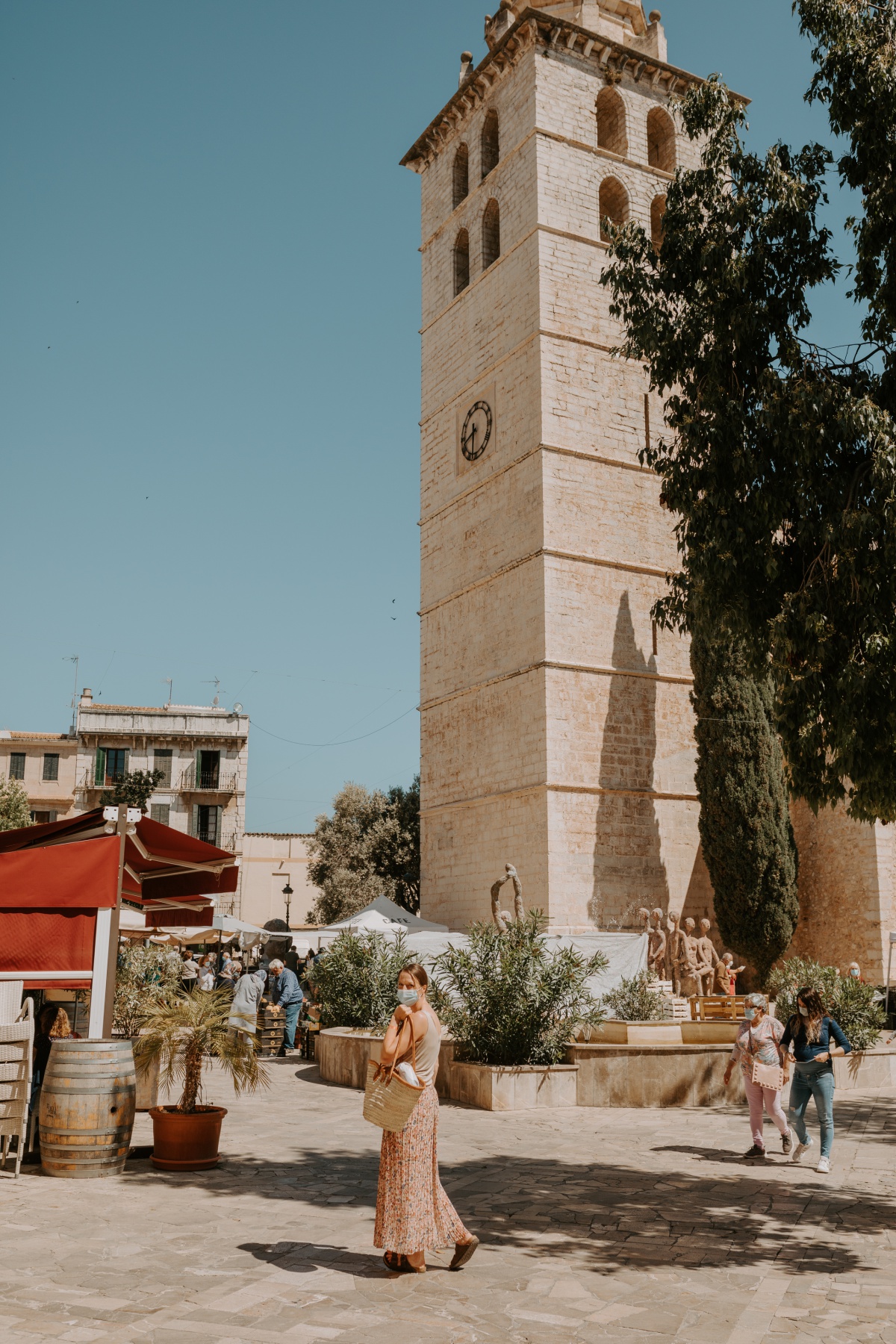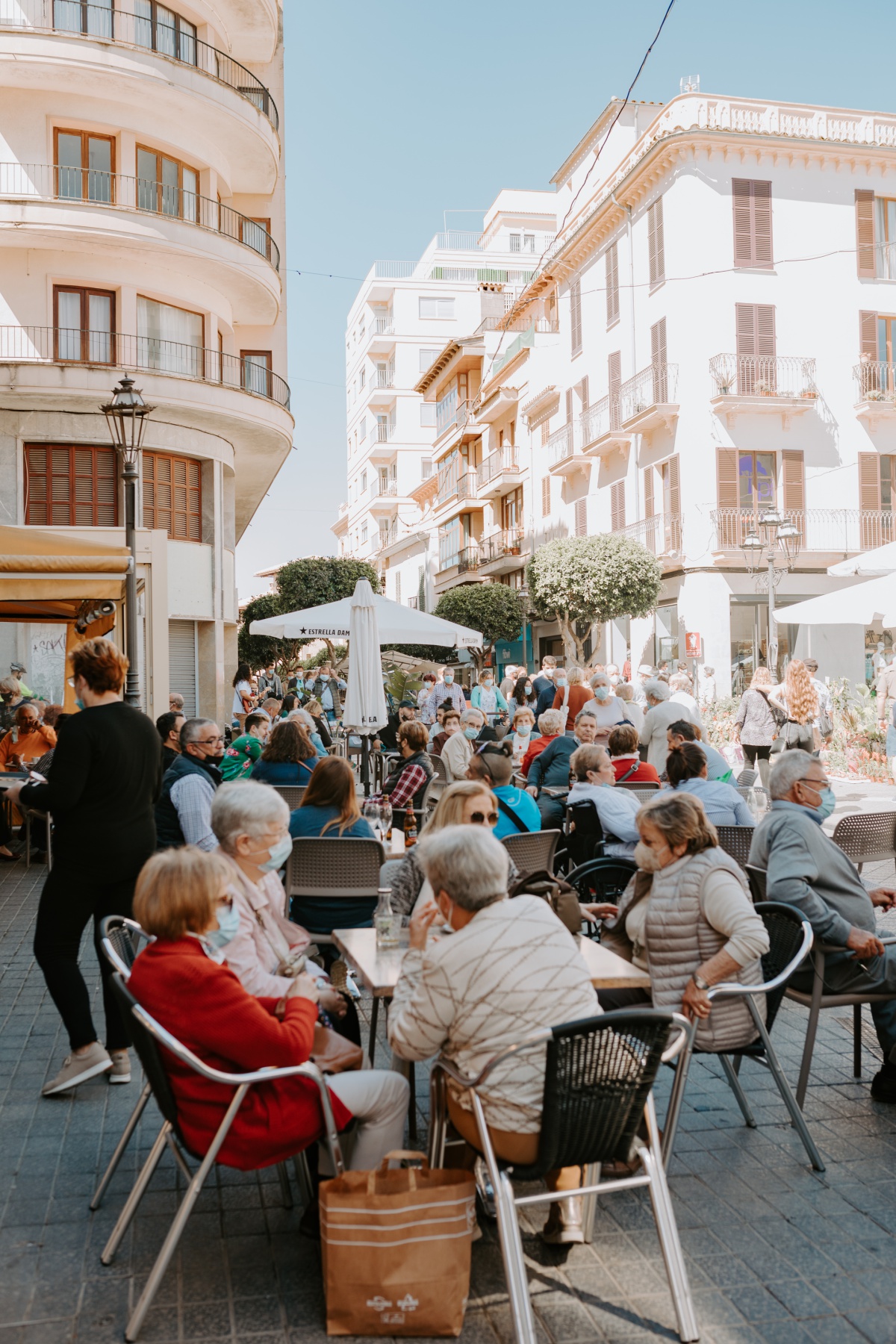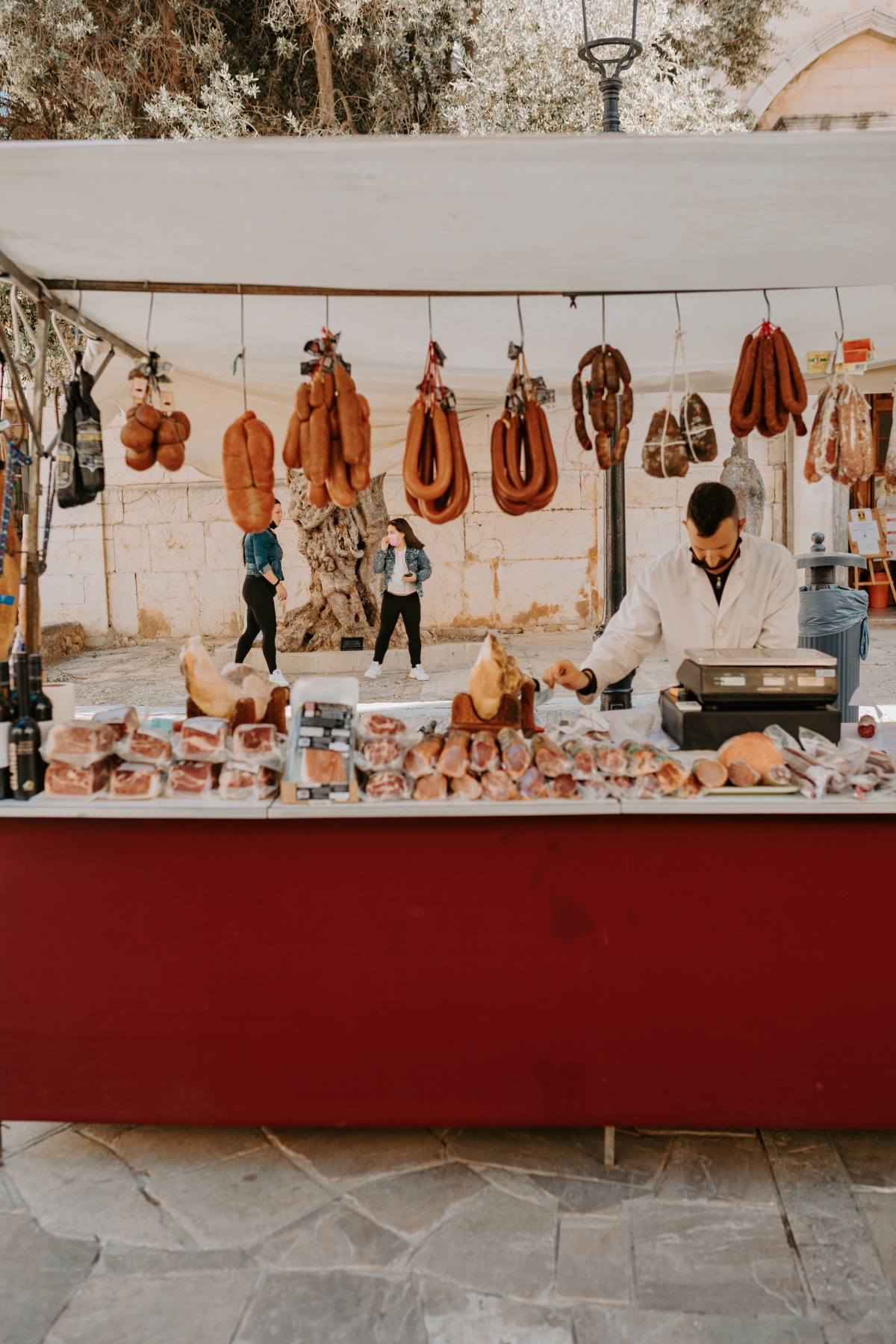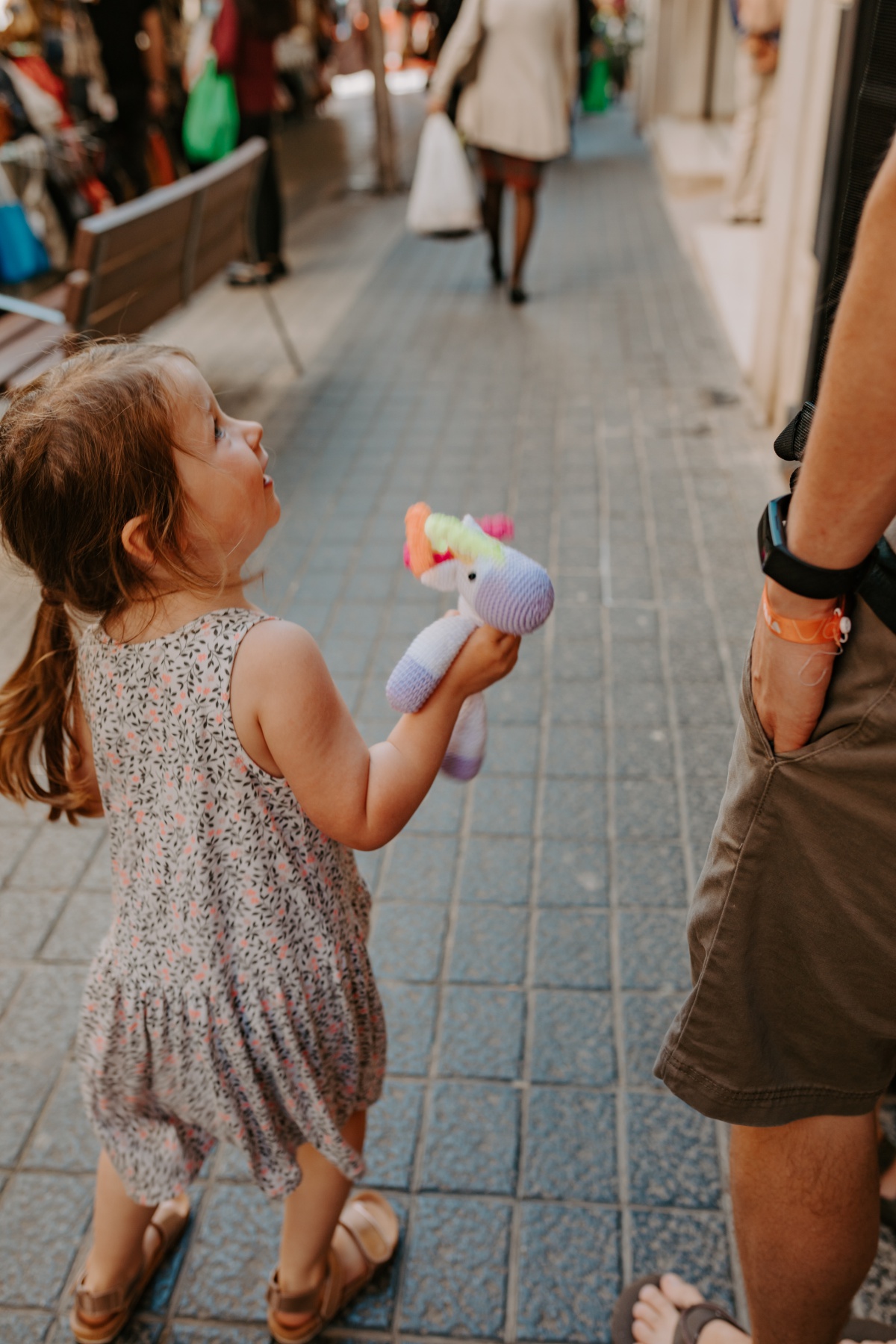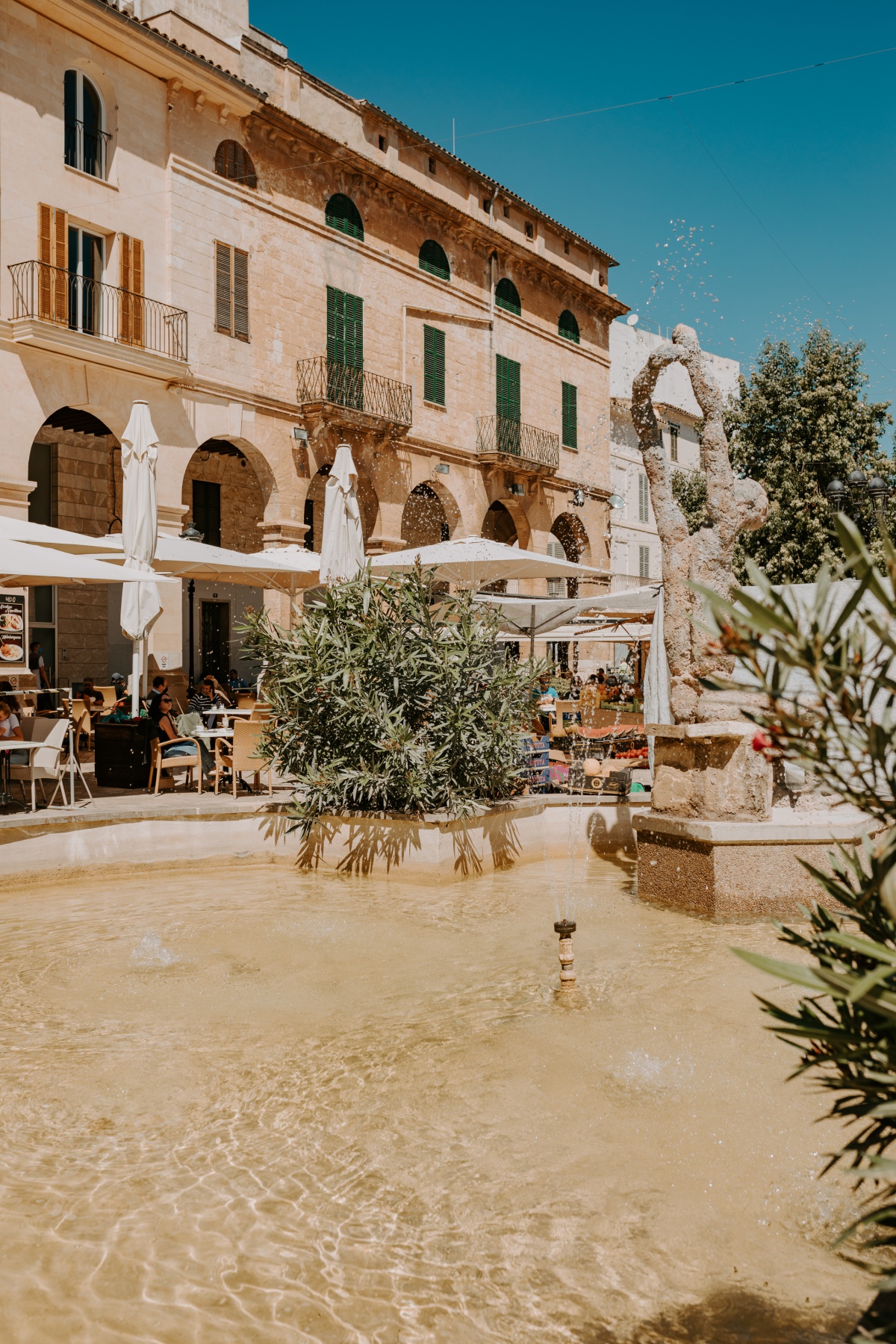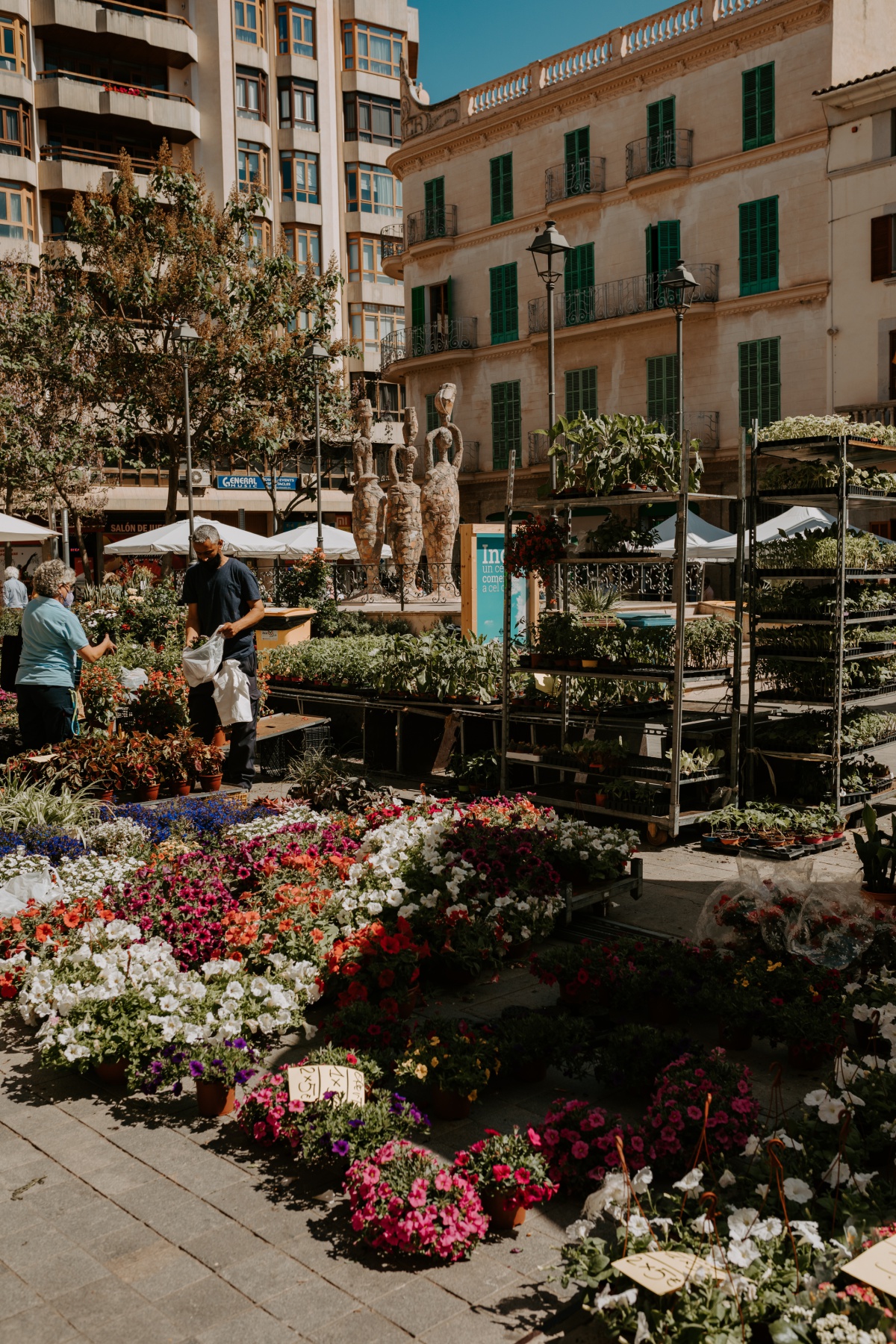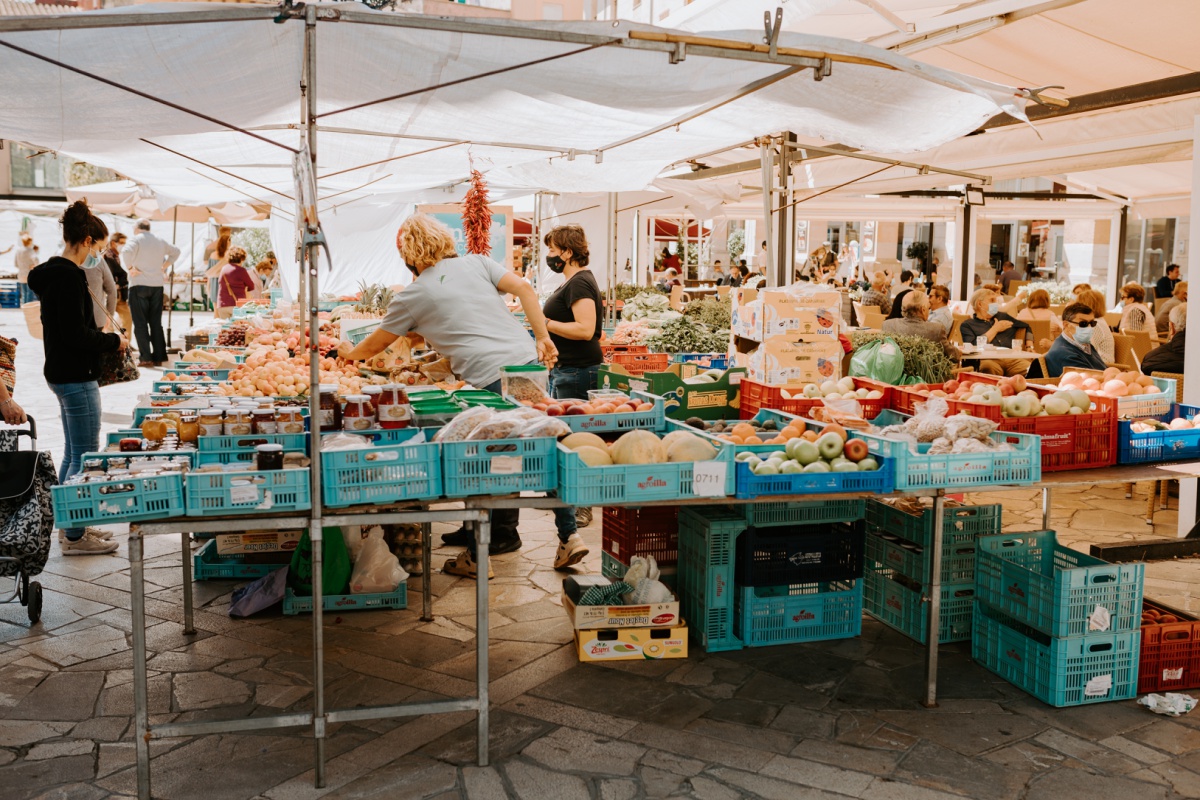 Best gifts or souvenirs to buy in Mallorca
Woven Grass Baskets: The variety of woven baskets there are stunning! I bought one big woven basket with leather handles for 15 Euros and two unique round woven purses for 5 euros each.
Wood carved kitchen items: We purchased a few wood items in Italy and regretted now getting more at the extremely low prices the had them at. The wood items in Mallorca were more expensive, but we bought some bowls and platters.
Blankets and sheets: I saw many sarong type blankets as well as heavy decorative blankets from under 10 Euros and had to buy at least one!
Jewelry: There are all sorts of jewelry stalls around the market. I wish I would have negotiated down for the items since they aren't the highest quality of materials (my "gold" little ring was silver by the end of a month's wear), but still some fun memorabilia and gifts to bring home.
Leather bags and accessories: Mallorca was a very prominent leather good producer in Europe until a few decades ago. You can still purchase all manner of leather bags, purses, and backpacks at the market. Don't be afraid to negotiate down!
Leather Shoes: There is a certain leather sandal sold at the markets that is quite pretty and probably very comfortable for those with good feet. Sold very cheap, you could add these to your return suitcase without problem.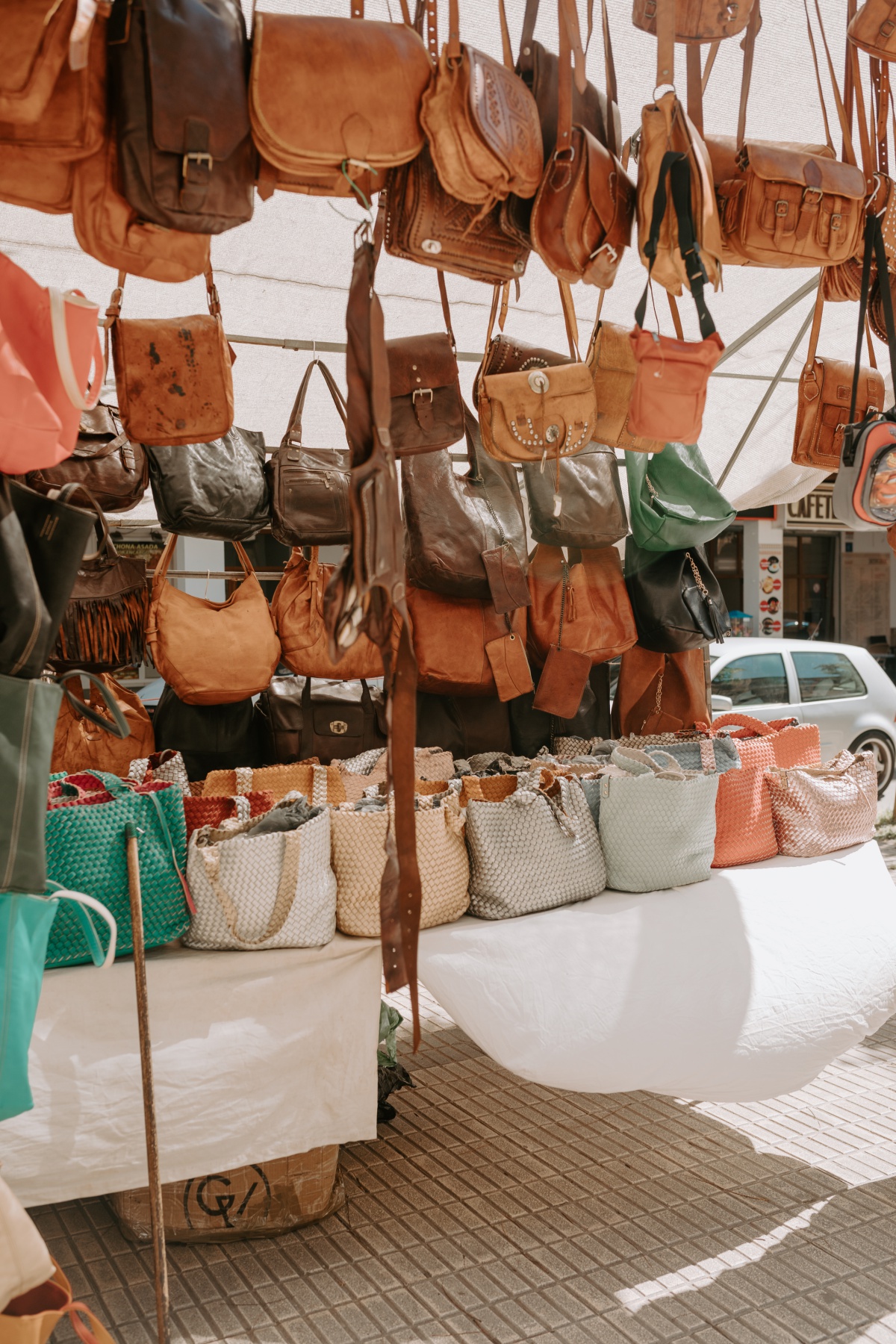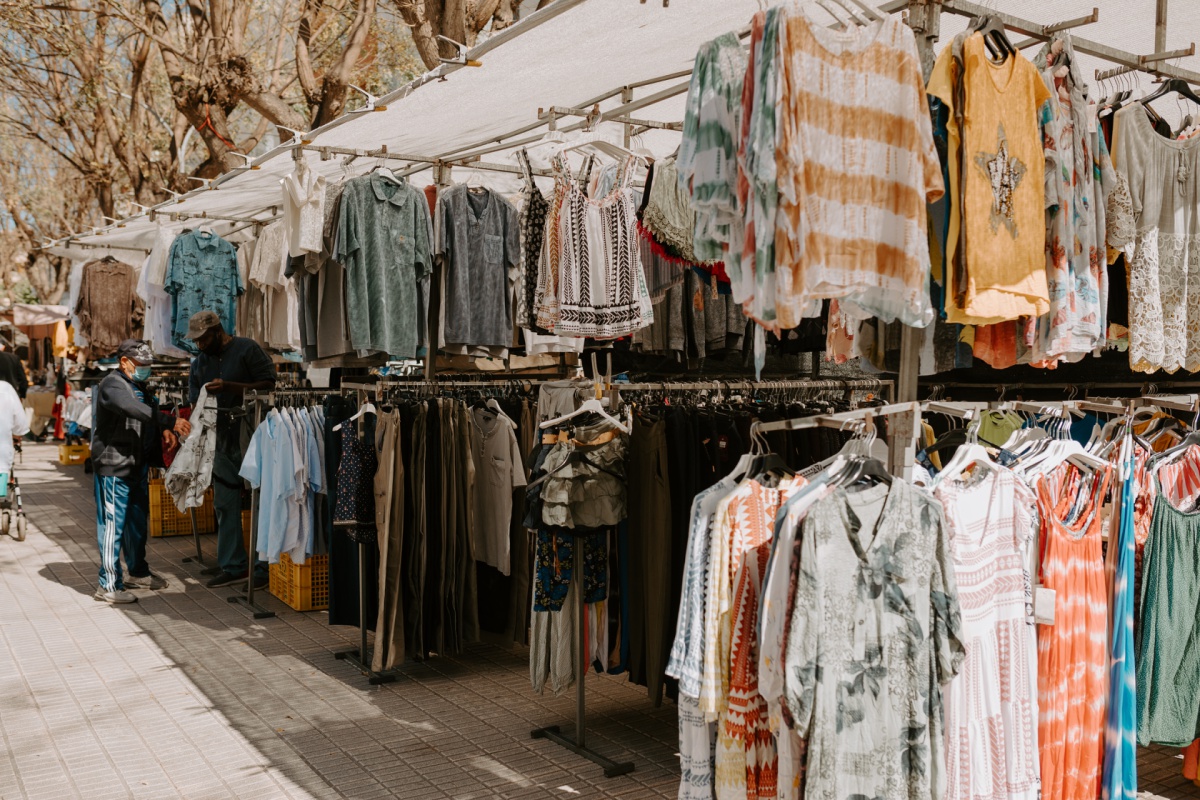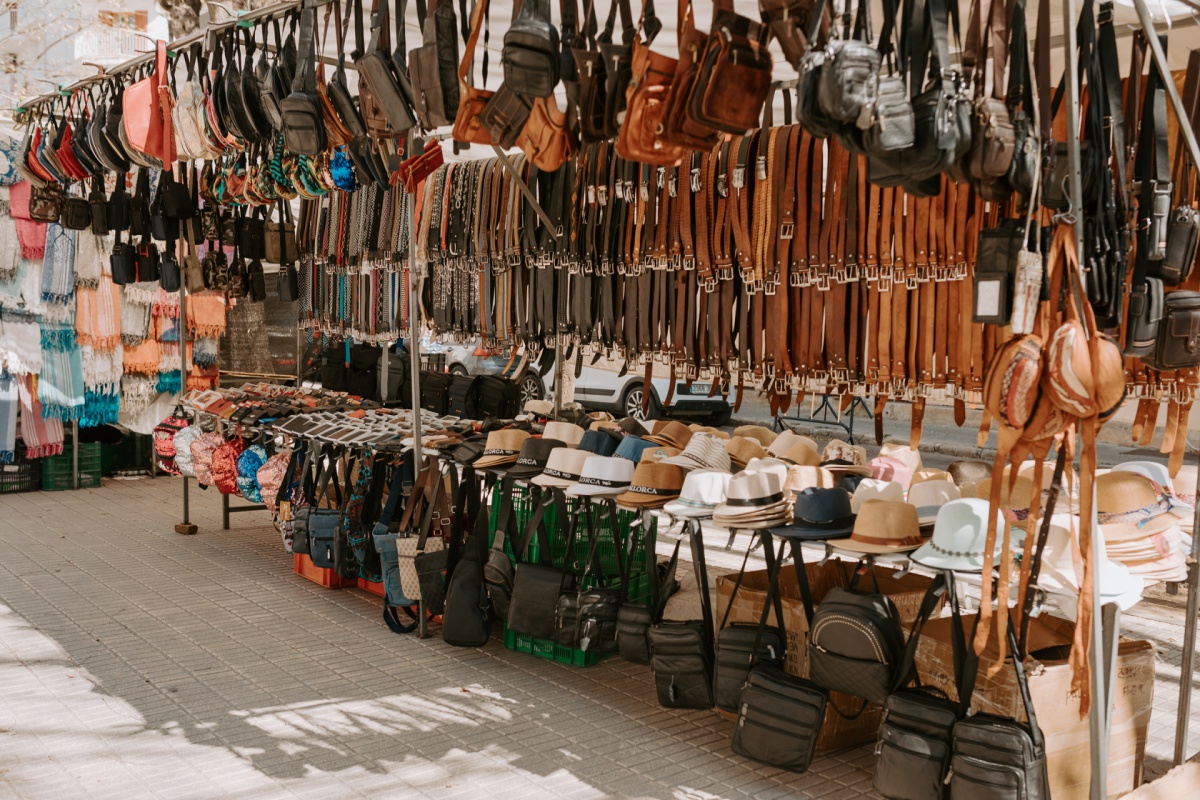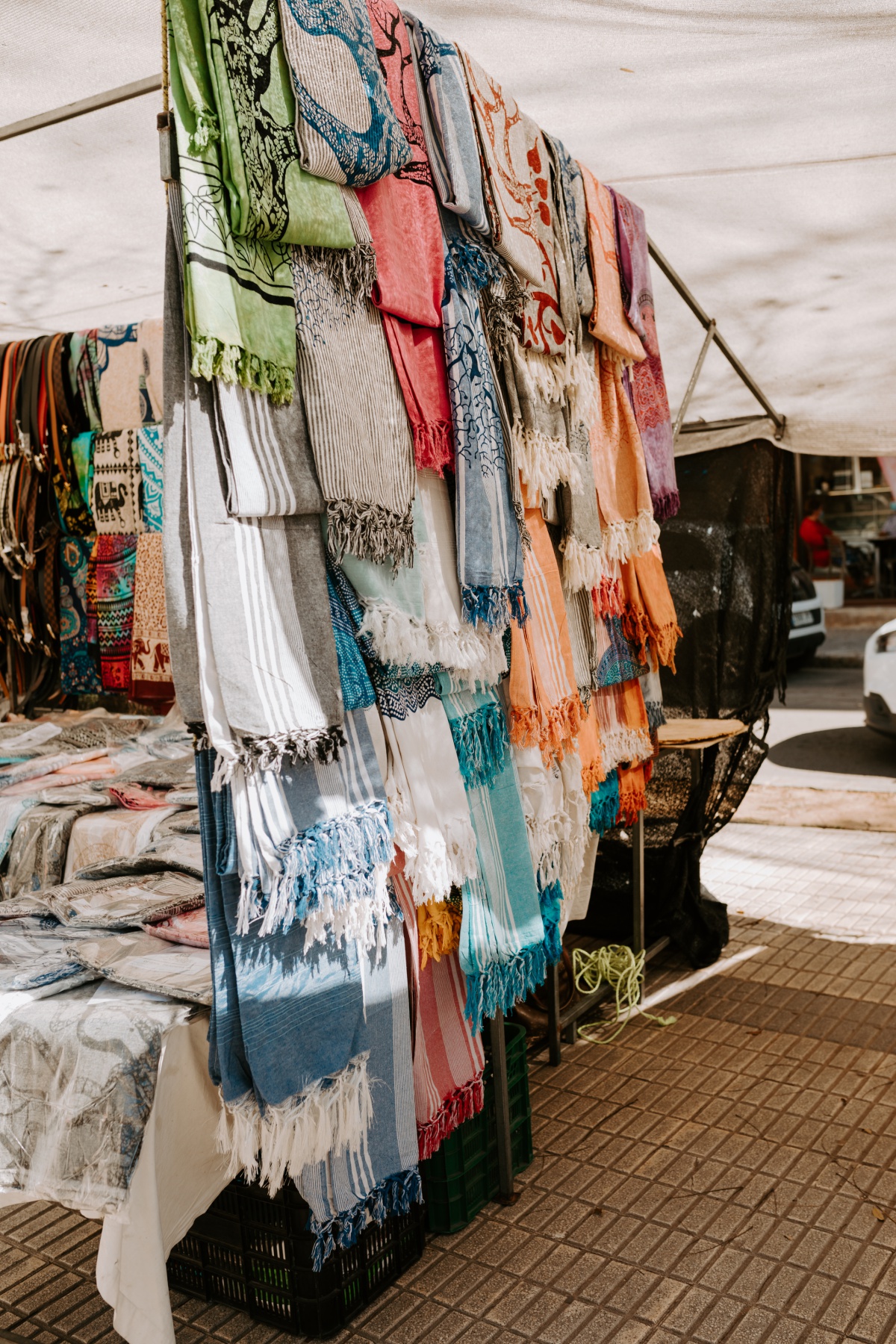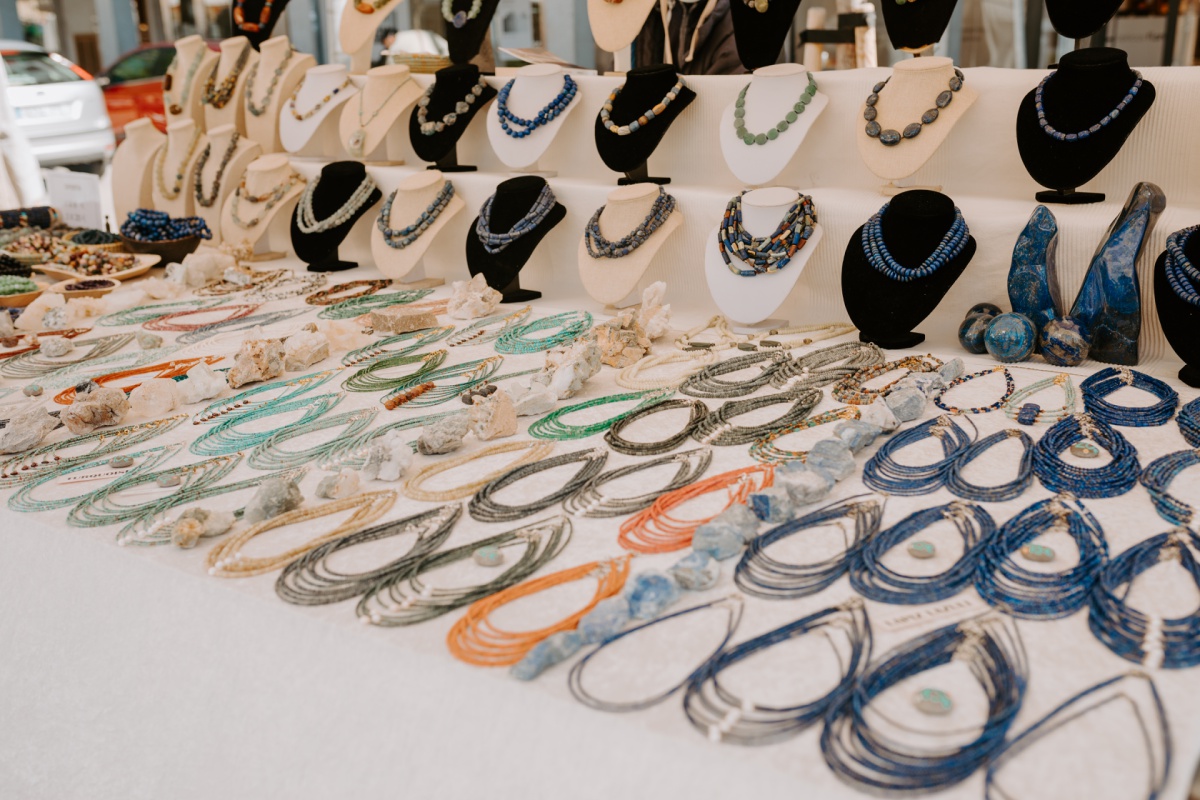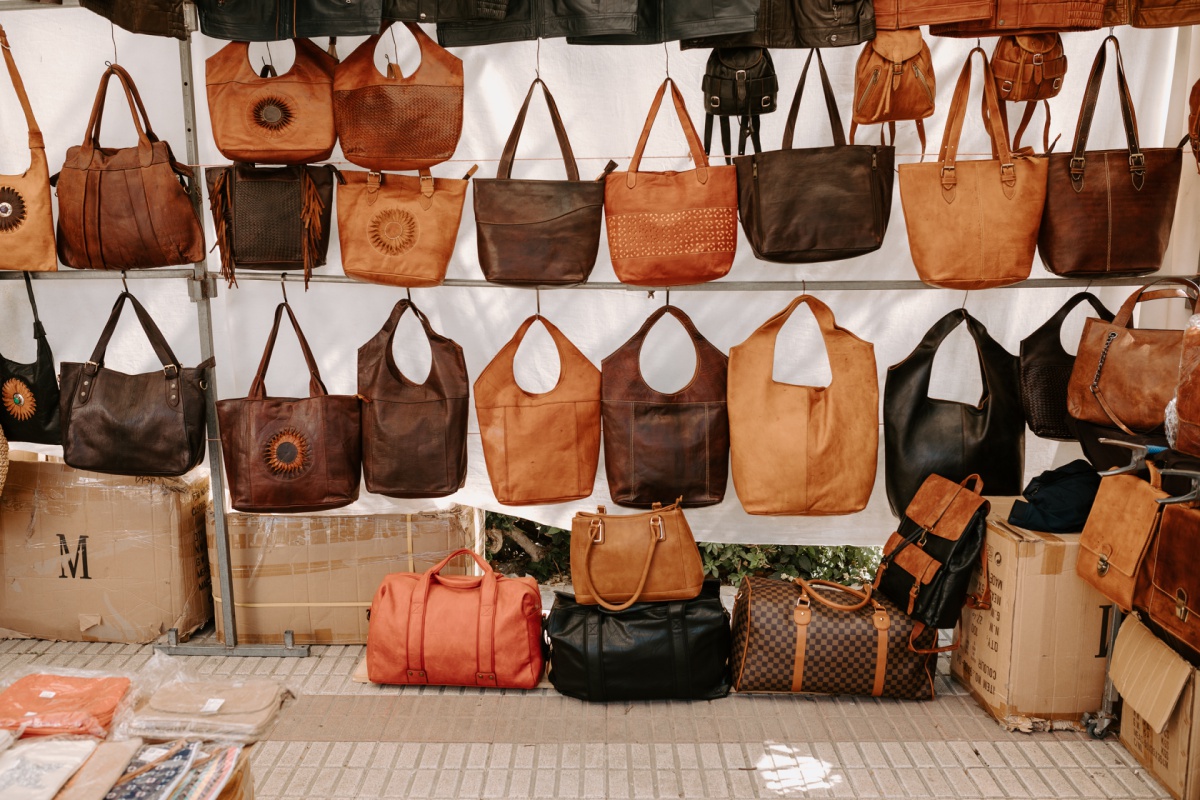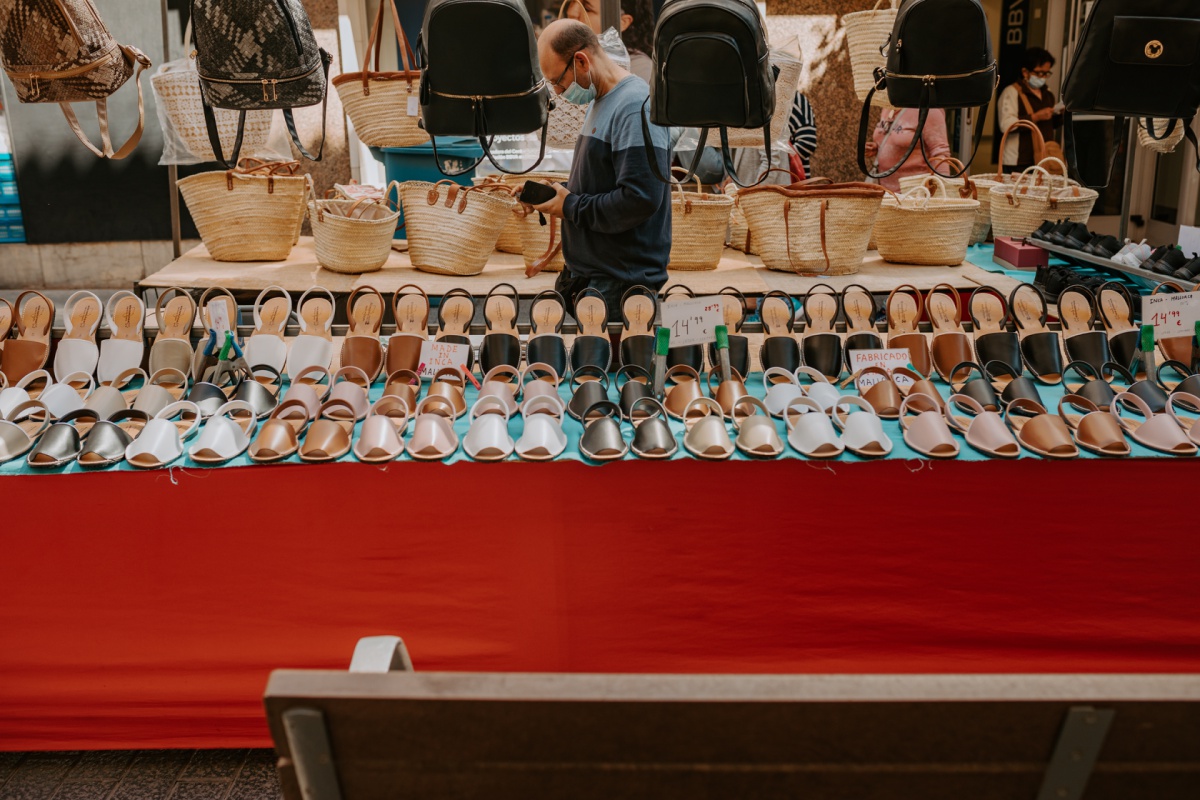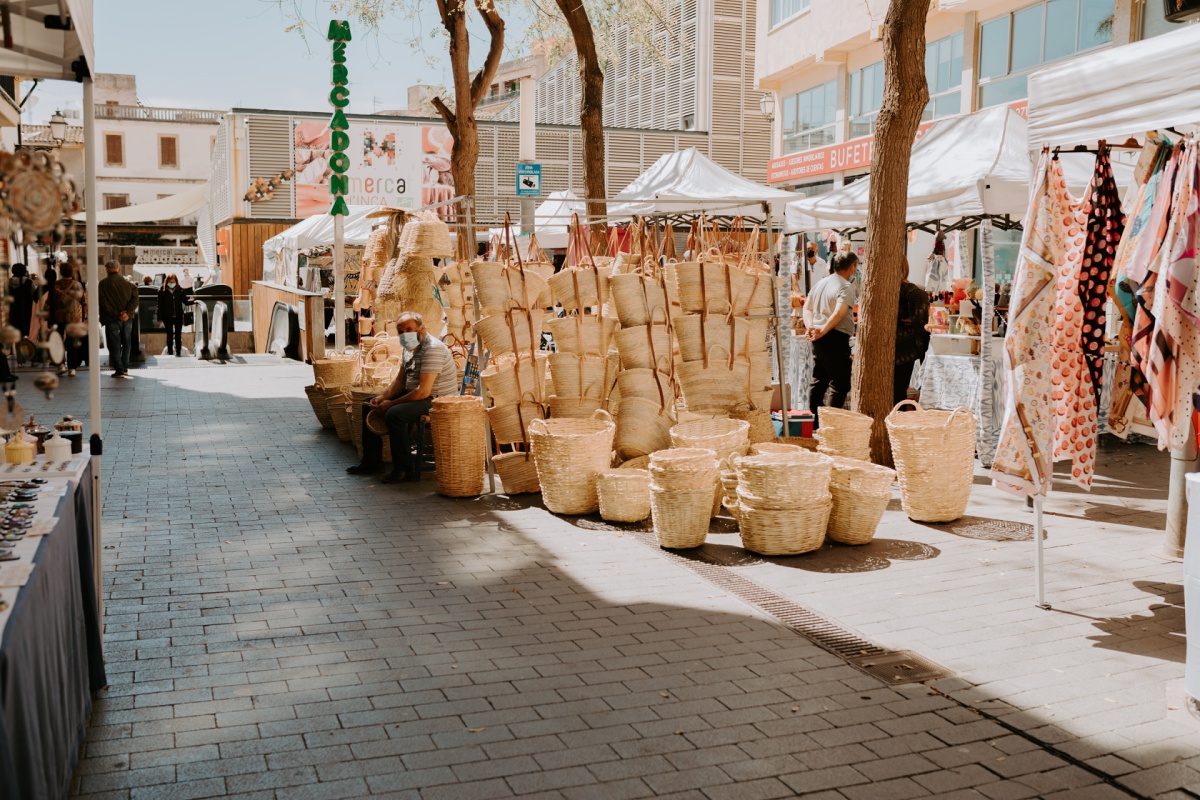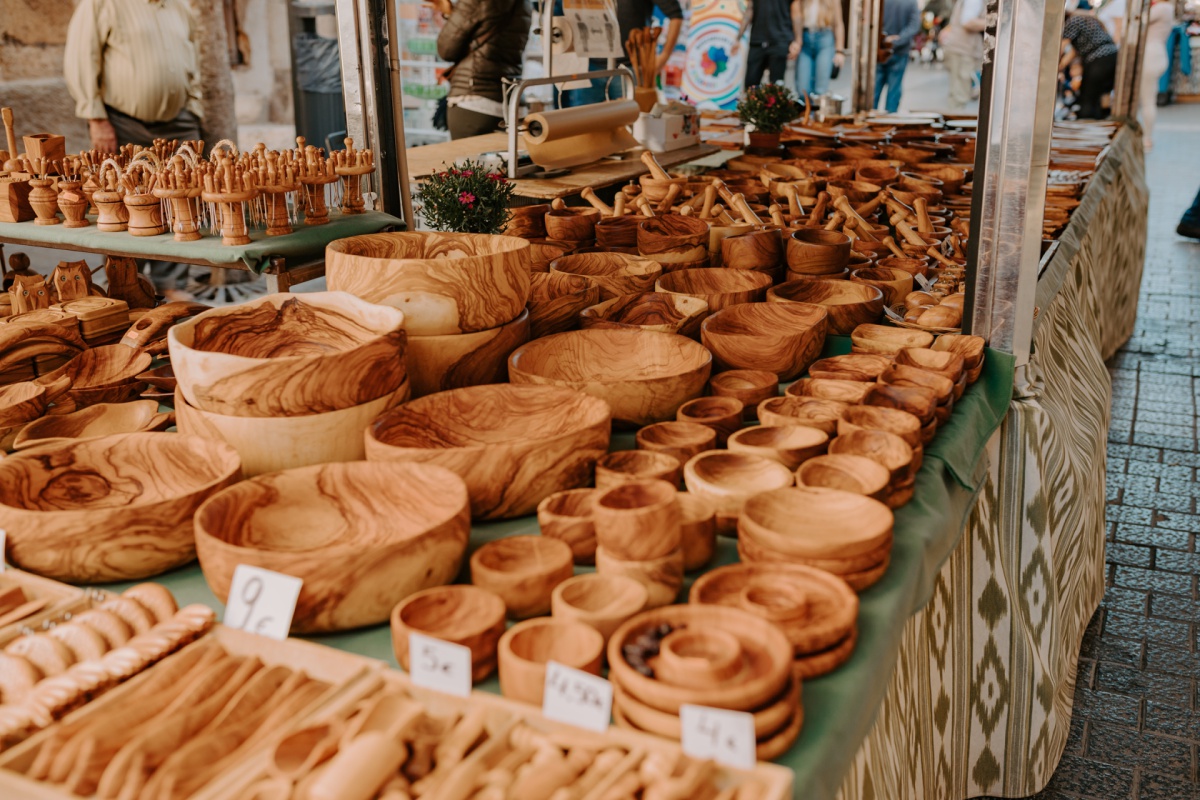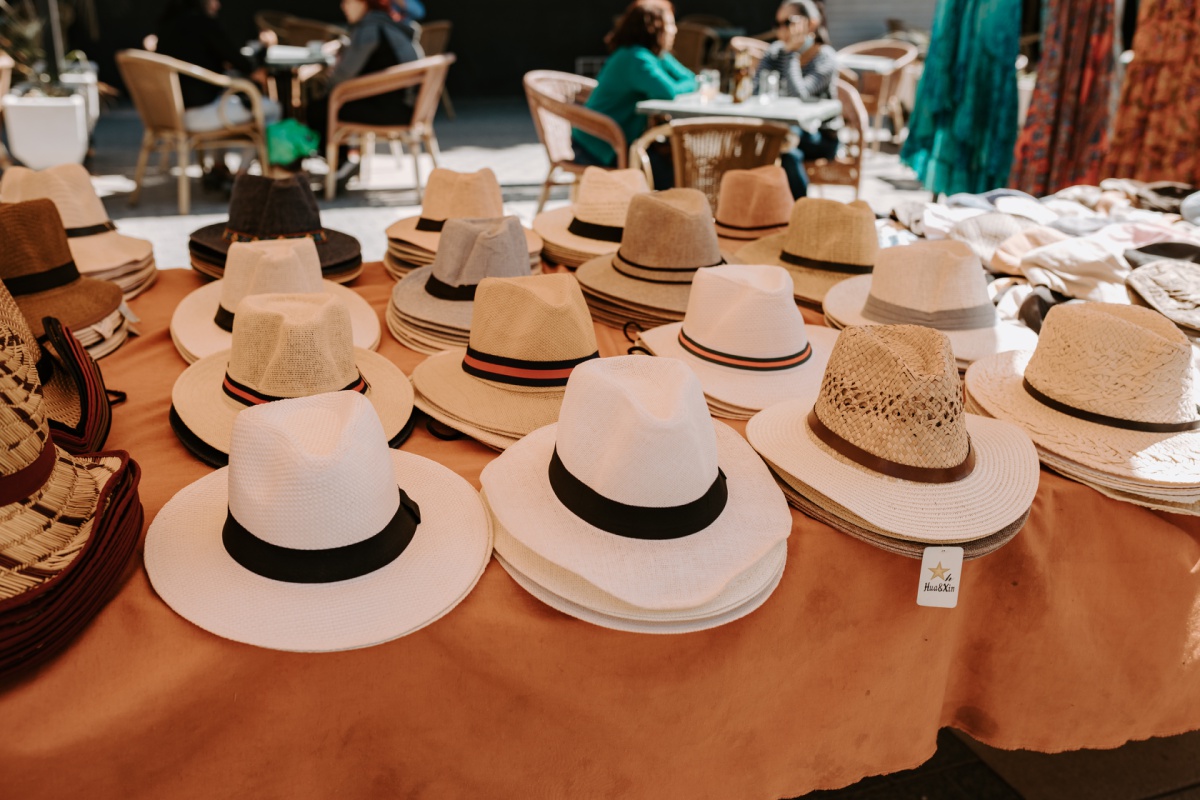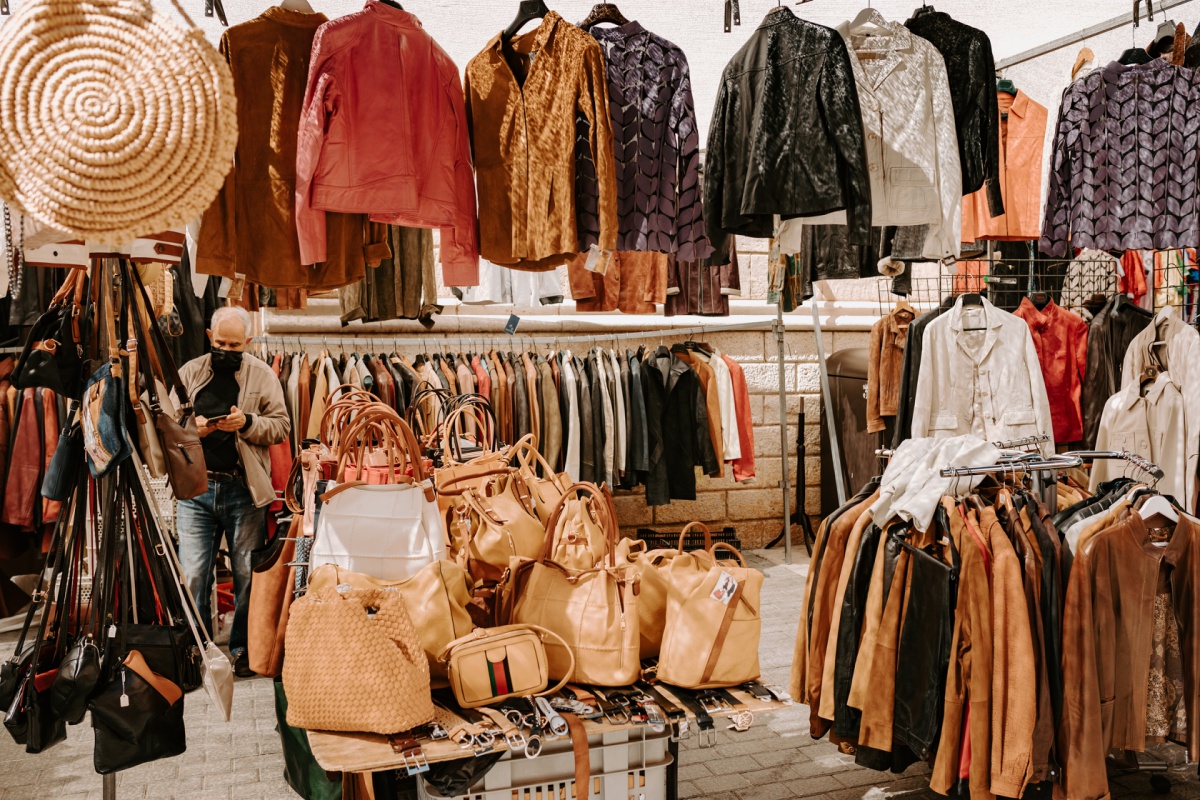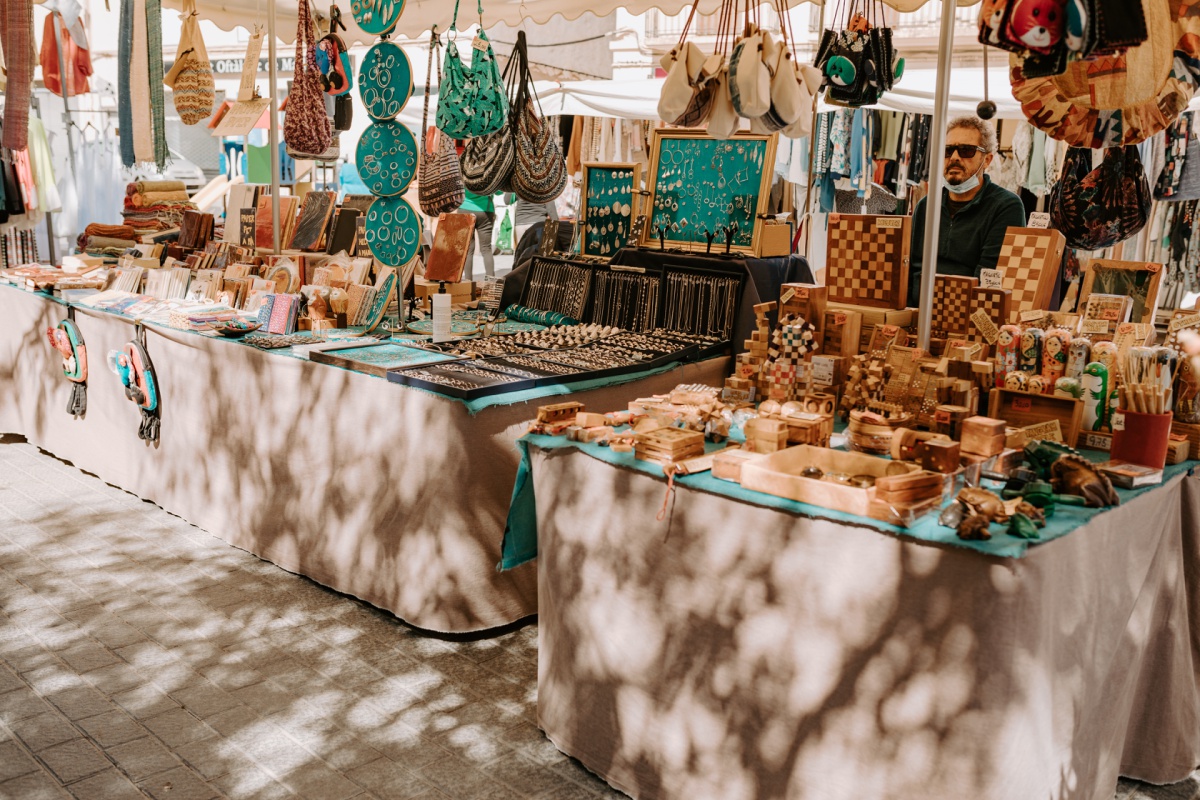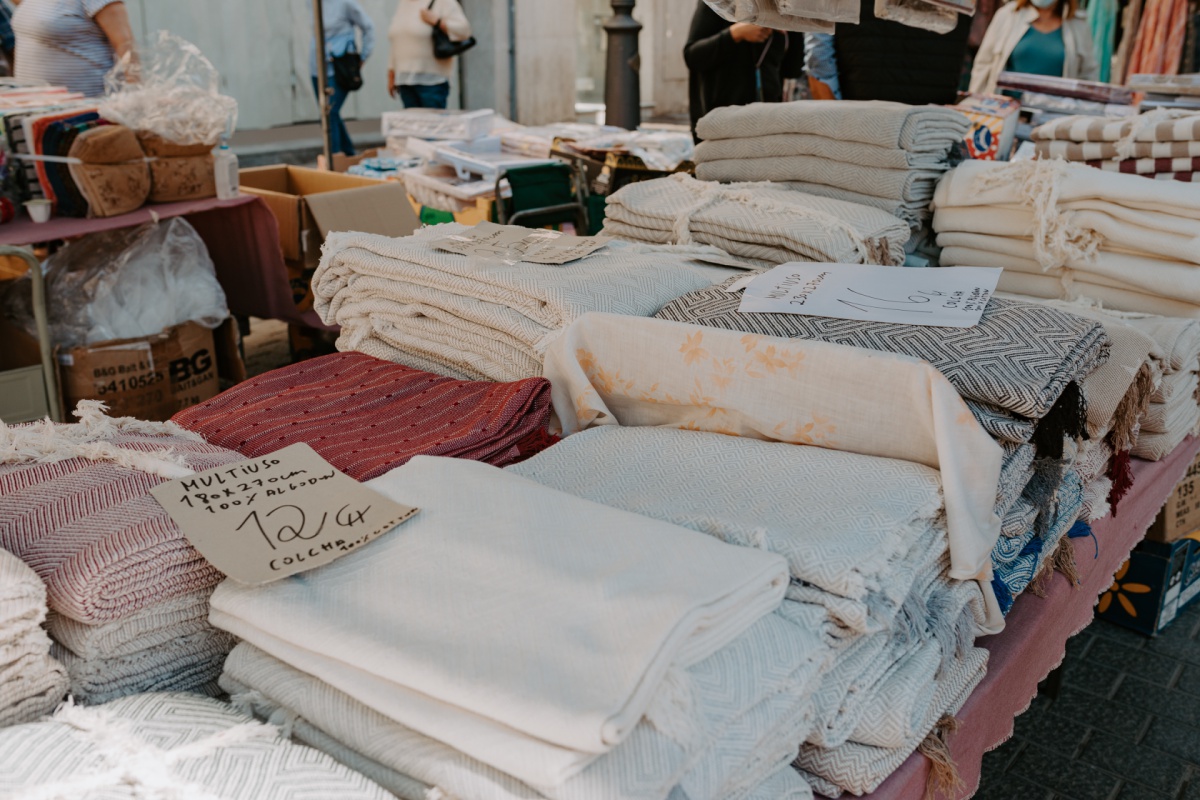 Other towns to visit in Mallorca
Northern Mallorca
Pollenca
Alcudia
Arta
Capdepera
Deià
Central and Western Mallorca
Southern Mallorca
Palma
Banyalbufar
Cala Figuera
Santanyí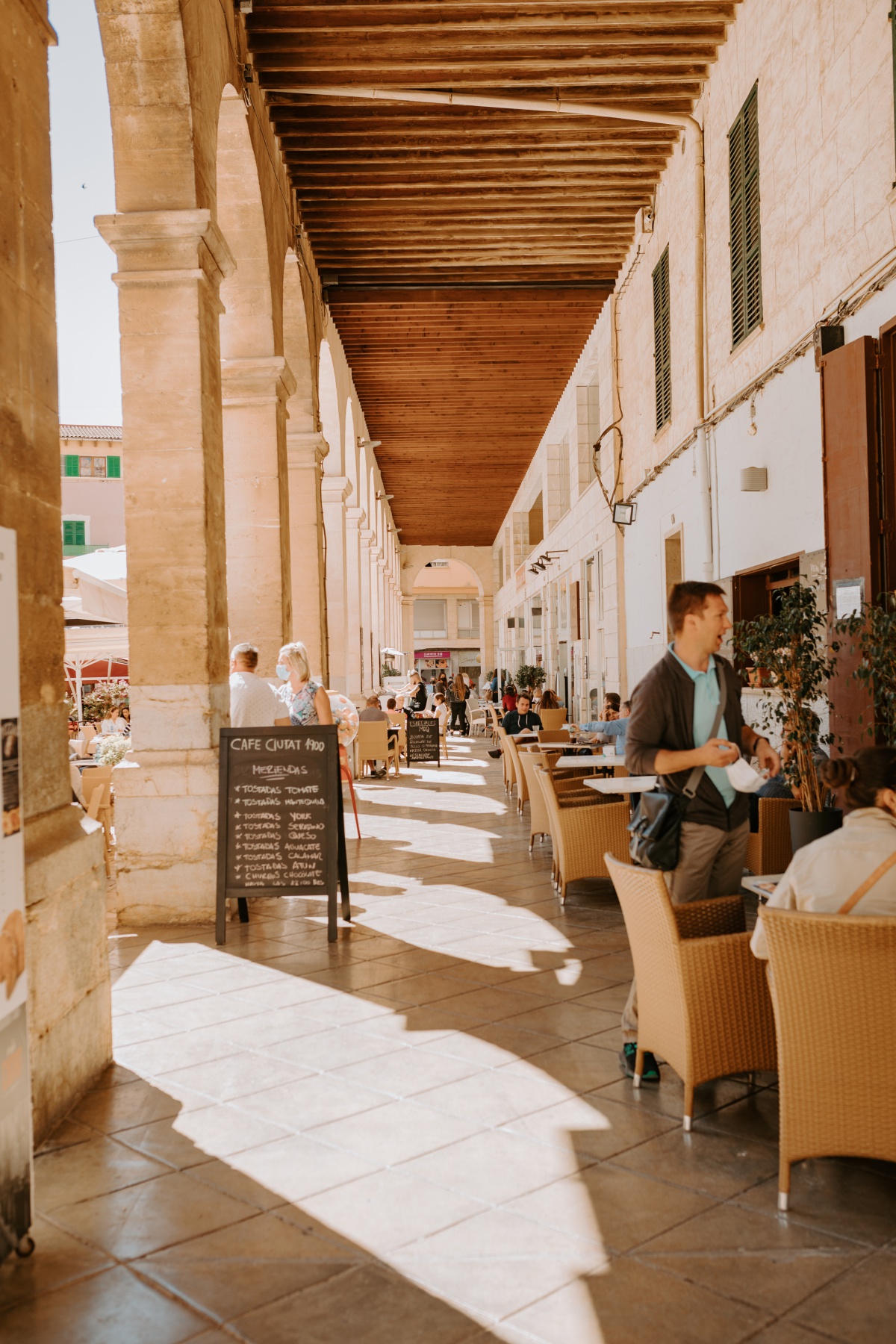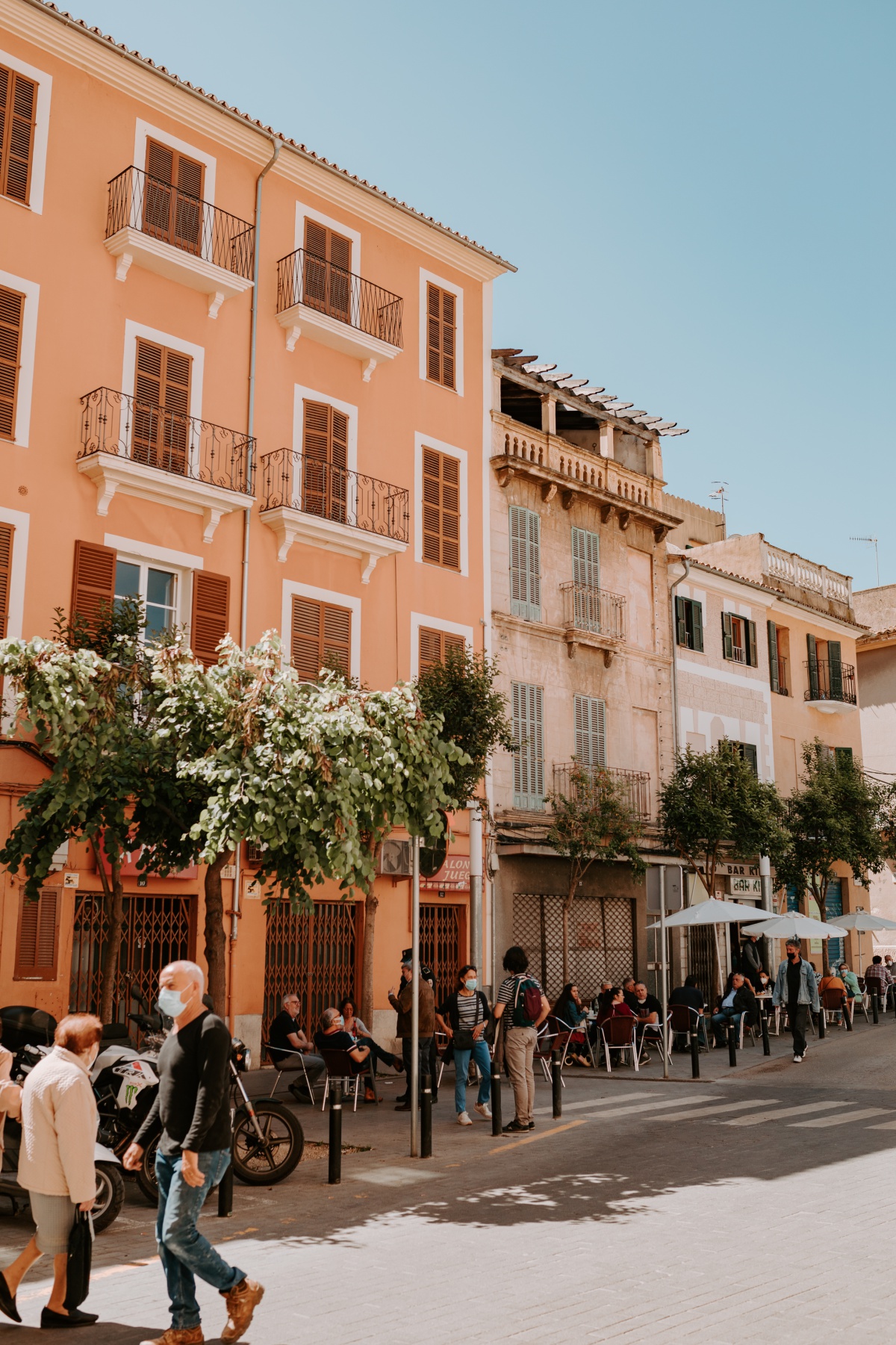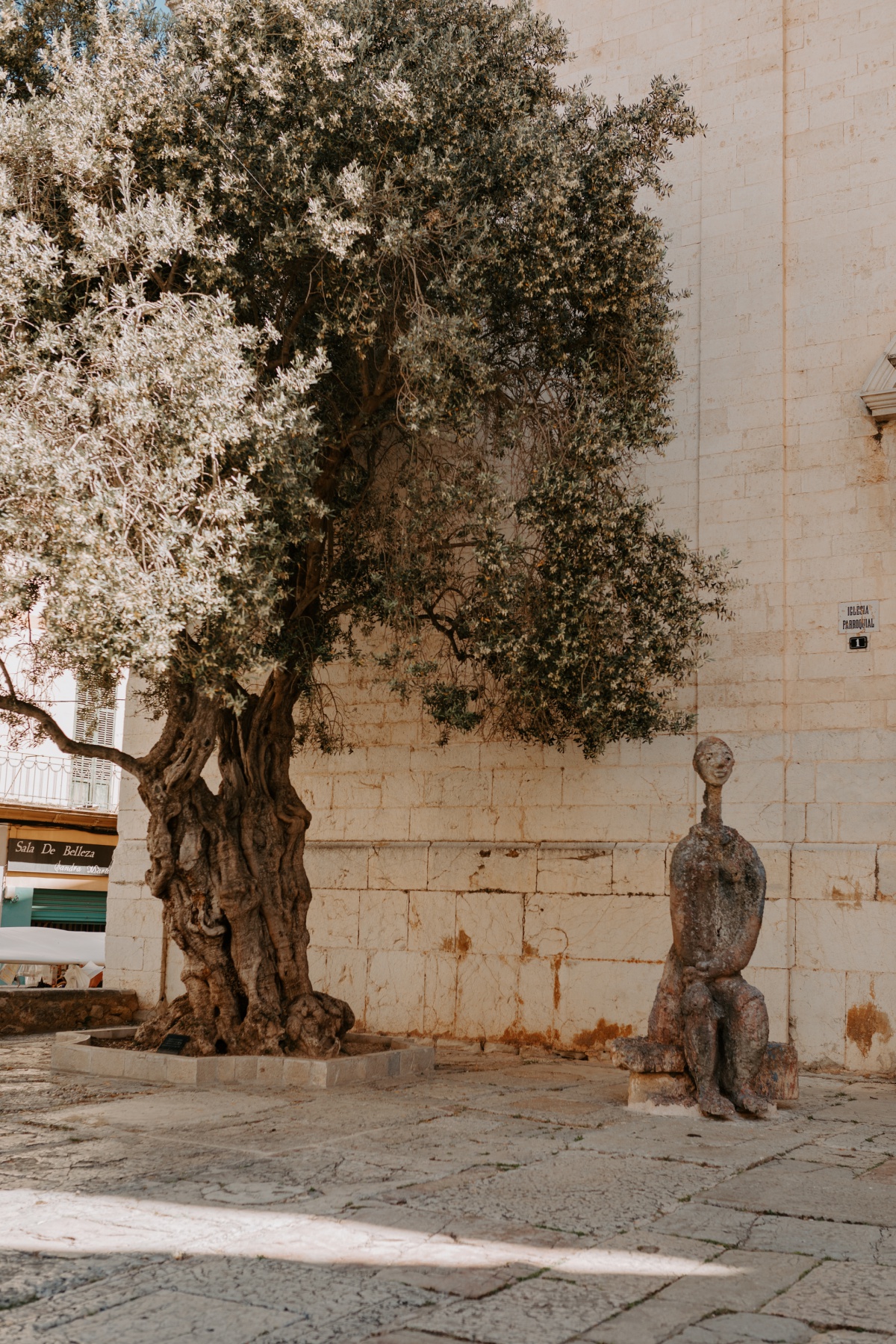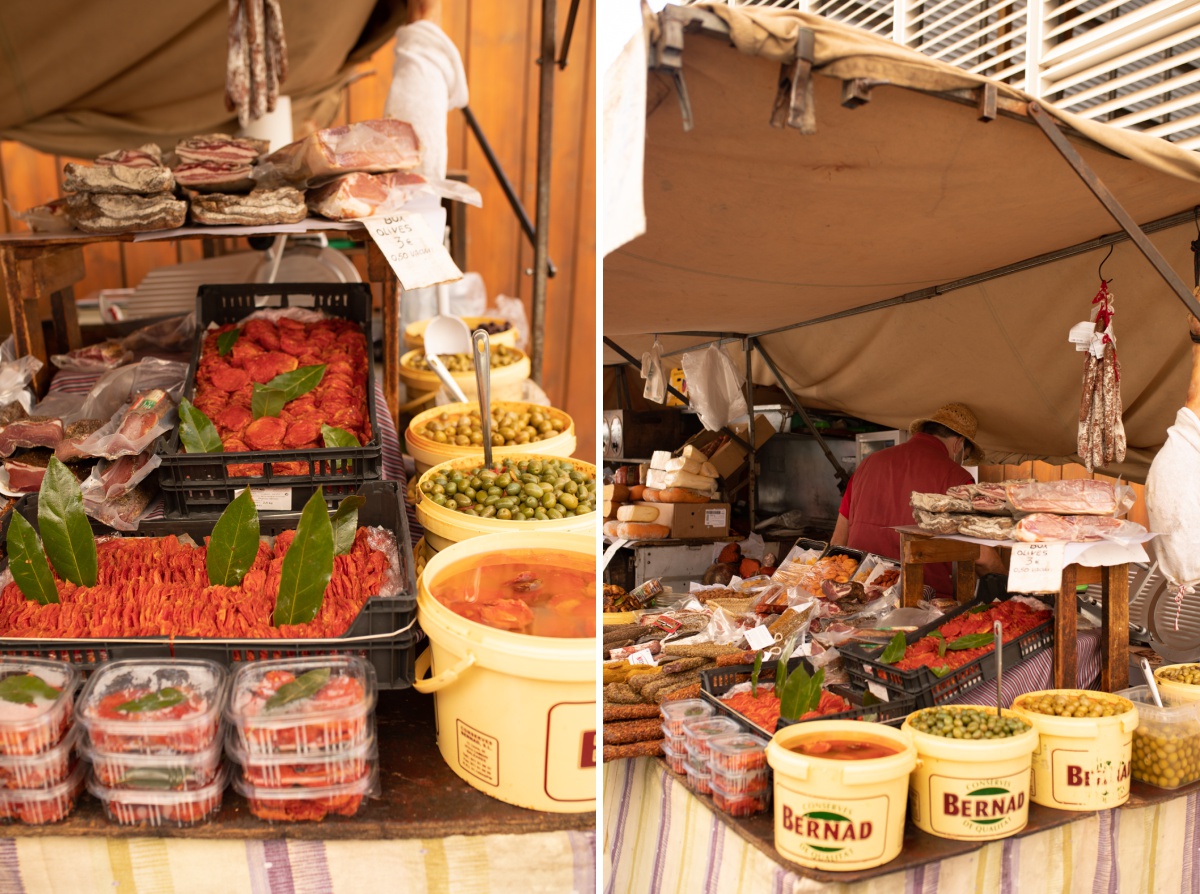 Our Favorite things about the Viva cala mesquida resort
All inclusive meals
Staying at the all inclusive resort was truly the best full family enjoyable vacation decision we could have made. Not cooking, grocery shopping, or meal prepping during the vacation was honestly probably my favorite part. 😂 It was SO MOM RELAXING. We definitely made the extra $$ for the all inclusive meals and drinks fee worth it!
Every meal we walked a short couple minutes up to the spacious restaurant and while one adult sat with the kids, the other got in line to fill up their plates with food. Once they were eating we went and got our own food. The waiters served the beverages for lunch and dinner right at your table!
The food was really delicious. Each day had a different theme, but also maintained the basics for the kids. Pretty much anything that I serve at home was available to them, while us adults got to have a variety of dishes I never cook. There were light appetizers and a salad bar available at lunch and dinner if you felt like going light. You could also eat at an inclusive bar all afternoon with all sorts of delicious foods! You could also get ice cream and beverages there all day long.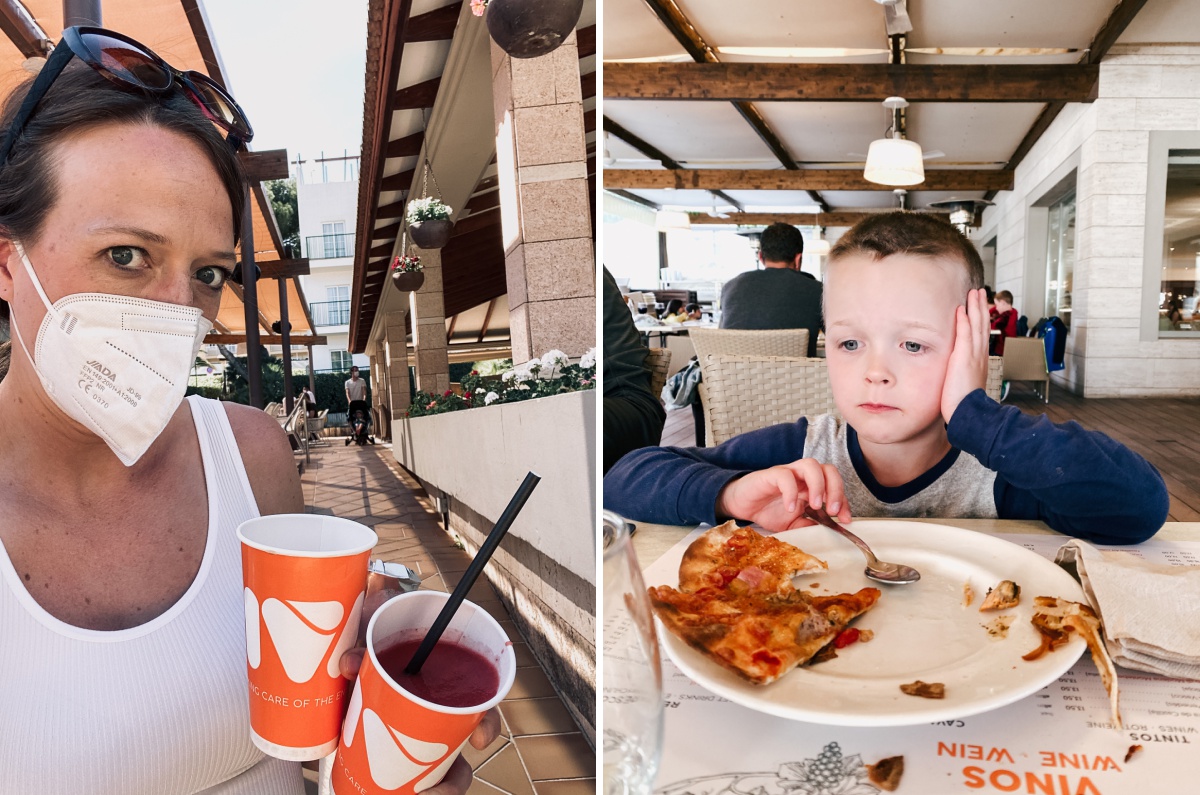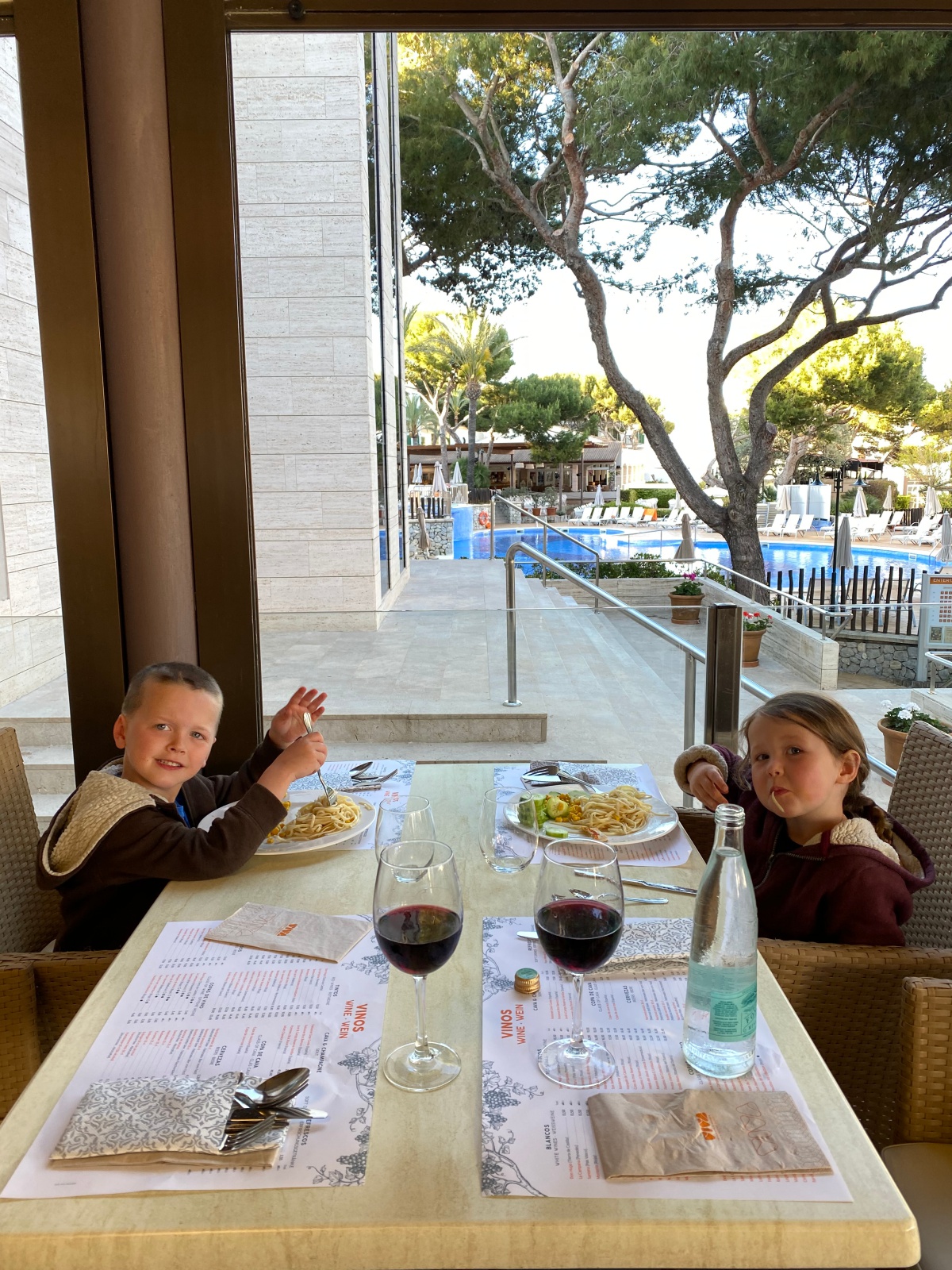 The kid playgrounds
After every meal we would take the kids to one of the 2 playgrounds to run off some energy while we sat and relaxed. They had a fun enclosed climbing structure with tunnels and slides, an exposed climbing structure, some swings, and a bouncy house. We made use of them multiple times a day!
The beach boardwalk and hikes
Right below the resort and behind the beach is a beautiful raised boardwalk that takes you over protected dunes to the rocky hill side where you can traverse the trails on little hikes. There's even a little rock fort build into the sea side you can explore around. Then it's a hop and a skip down to the sandy beach where you can play in the sand and waves. We actually found the weather and water too cold for swimming and mainly played on the beach in passing. This was one of those "is it worth the stress" decisions we made as parents. We didn't want to chase the kids in the cold waves and have to deal with a crying 3.5 year old over how much rough sand was on her body. 😅🙈 (This happened each time we were on the beach.)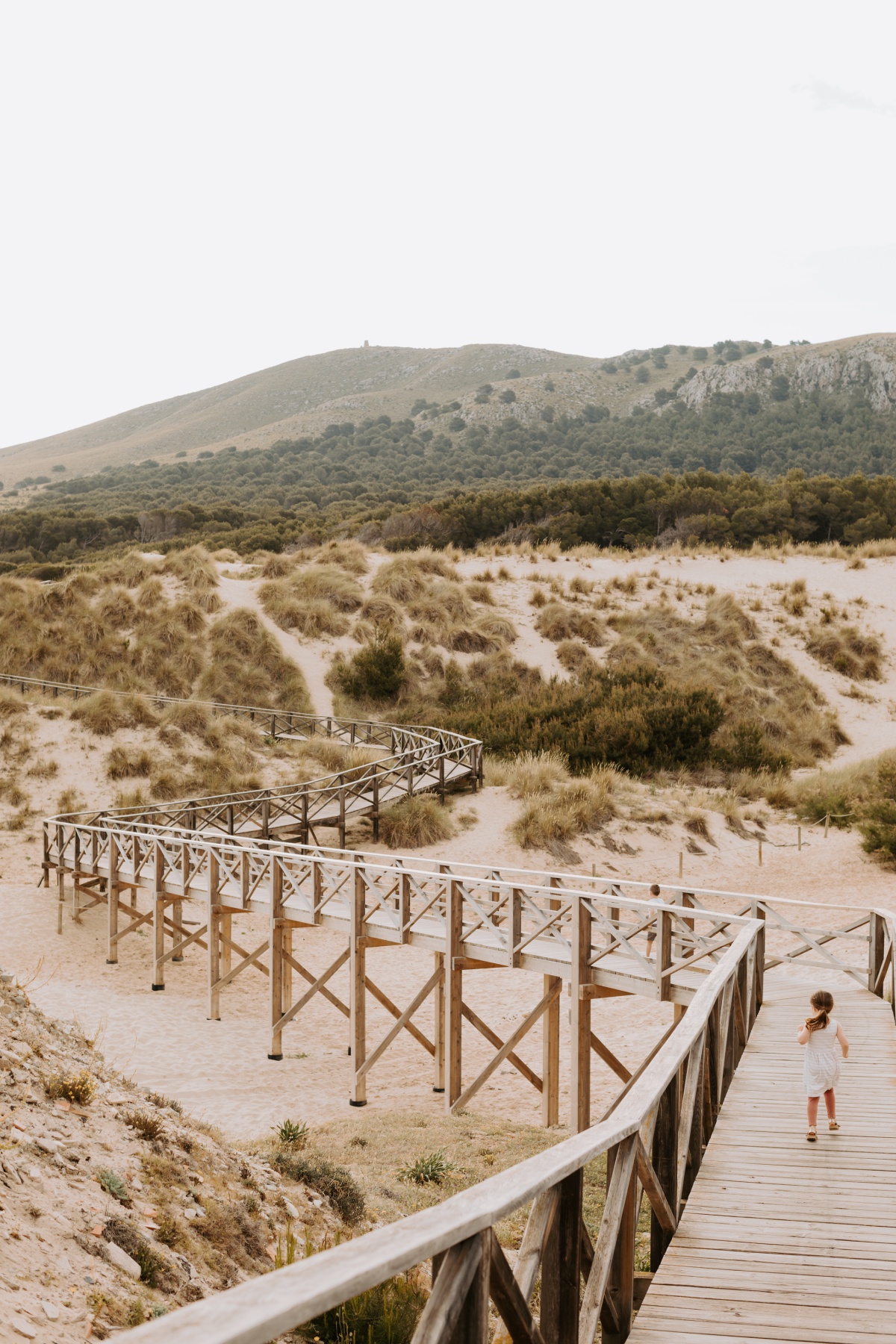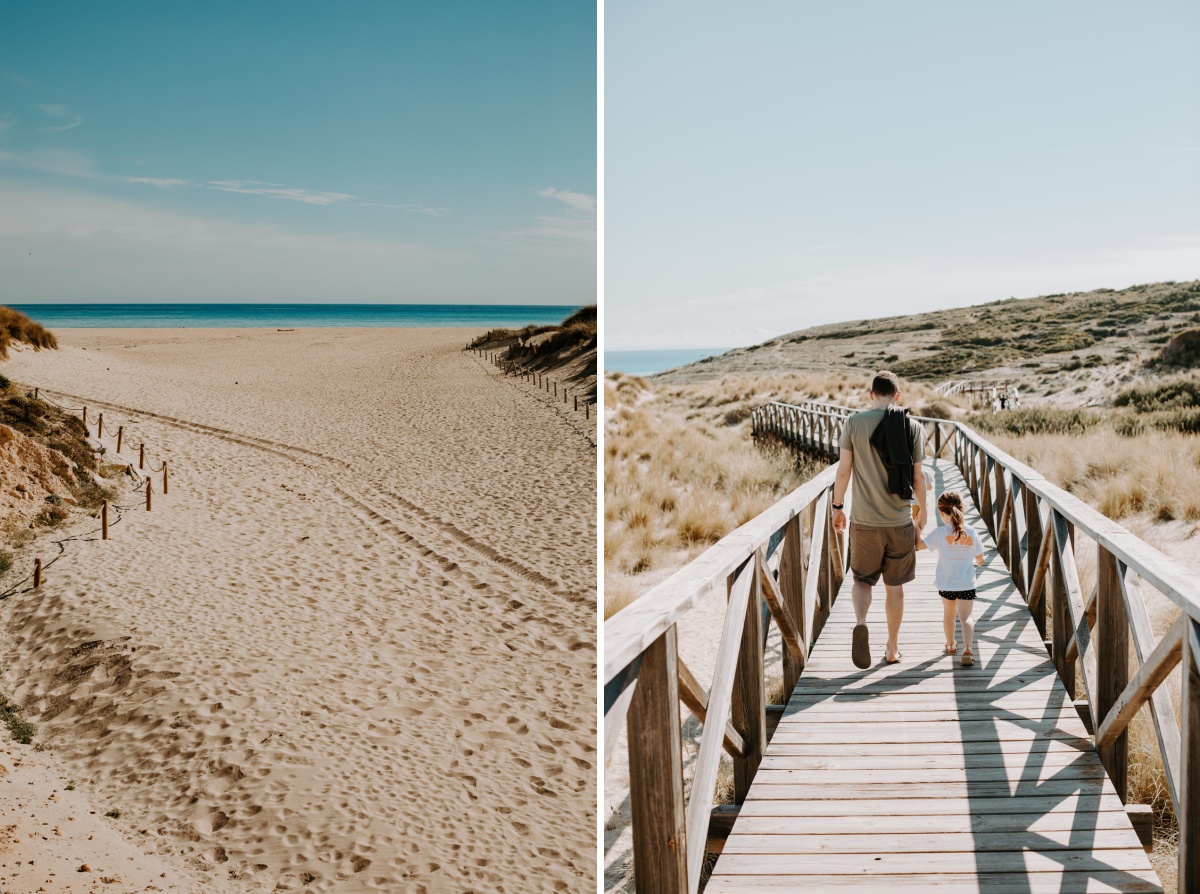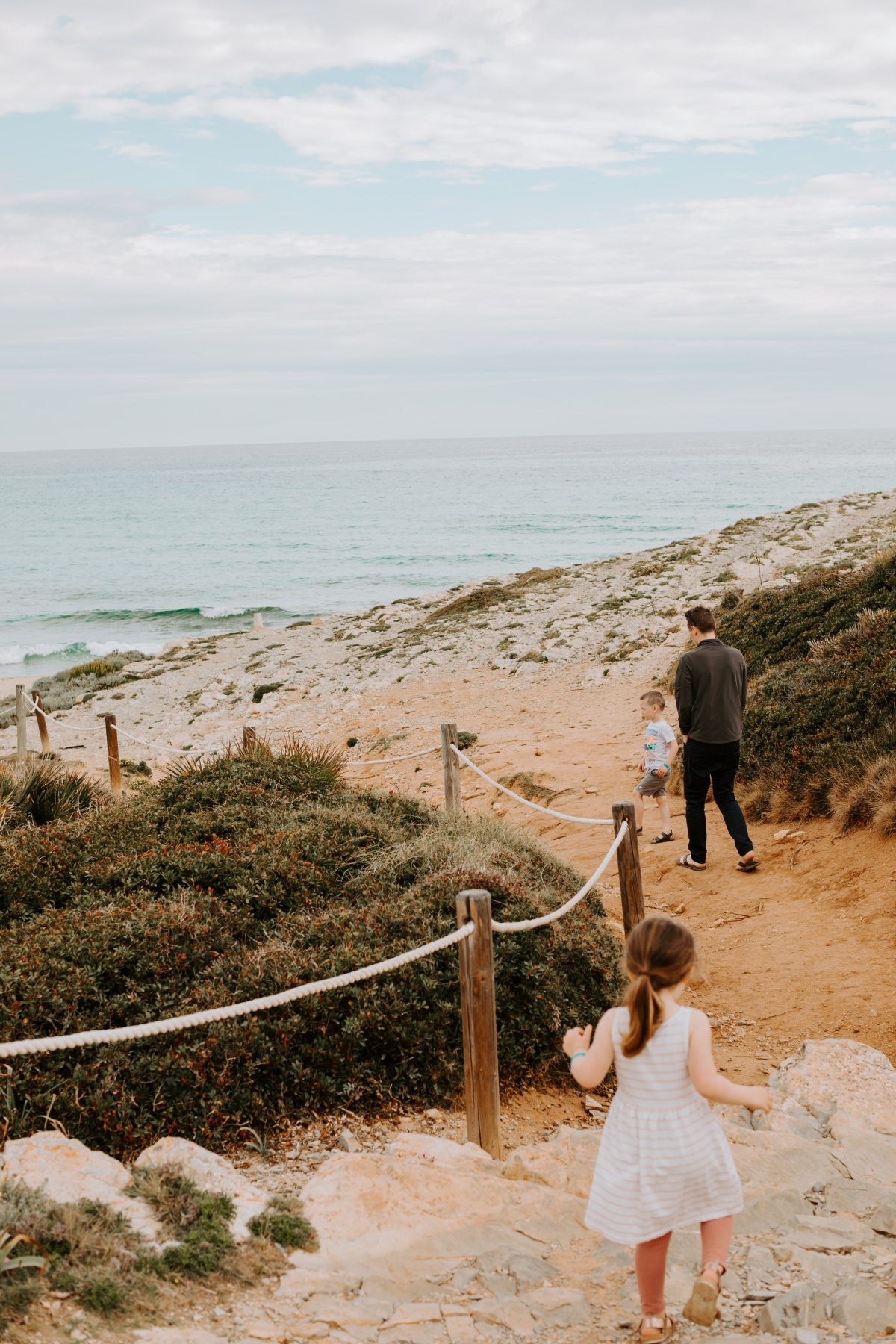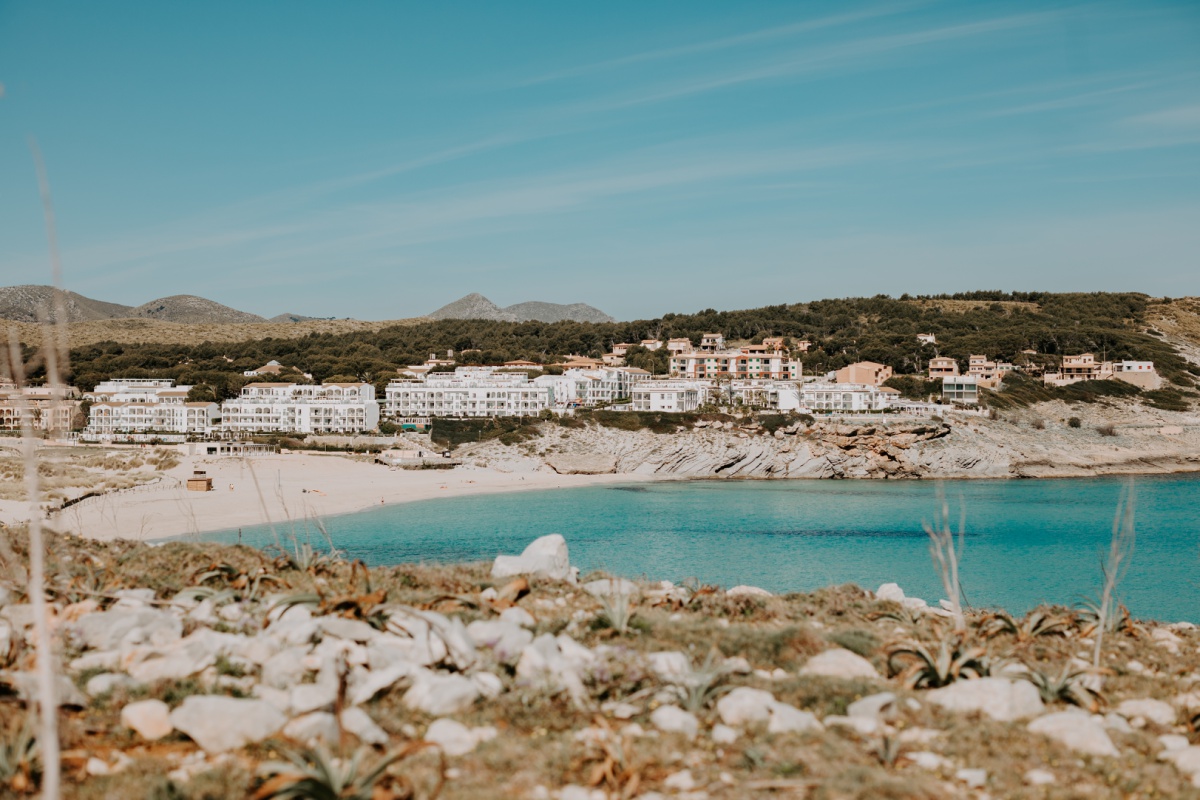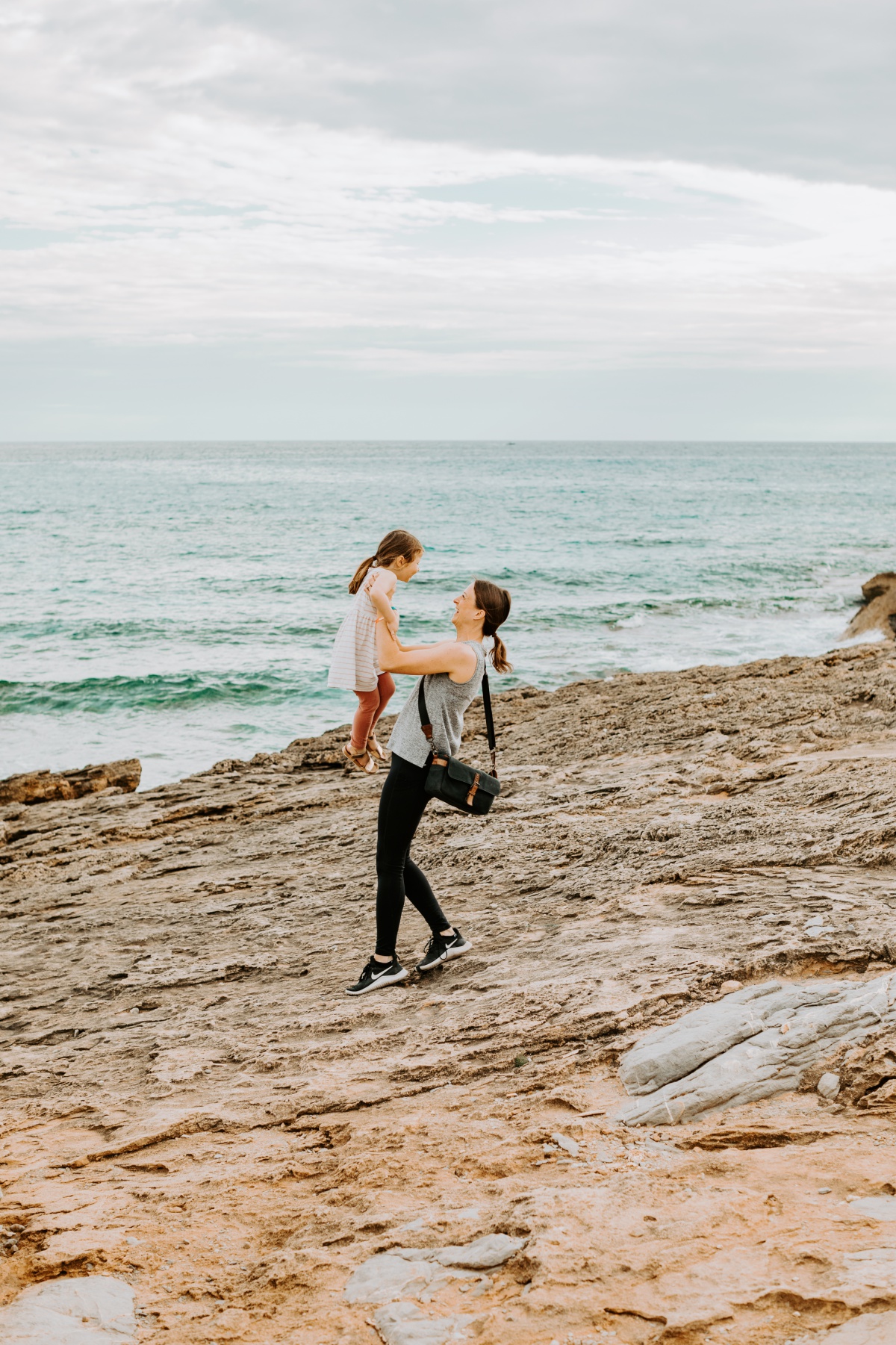 The big pools and pirate pool
One of the selling points of this resort was the super cool pirate wading pool for the kids. They just had a bon stop blast climbing on the ship, sliding down the slides, and swimming like mermaids around the shallow waters. The sun hit it just right all afternoon allowing us to enjoy the lounge chairs, taking turns to go to the bar 😋 for each other. The other pools were fun for our son, but too cold for us and our daughter! None of the pools were heated and it was juuust too cold in and out with the spring weather. Read: It's not Florida or Hawaii weather in Spain! 😂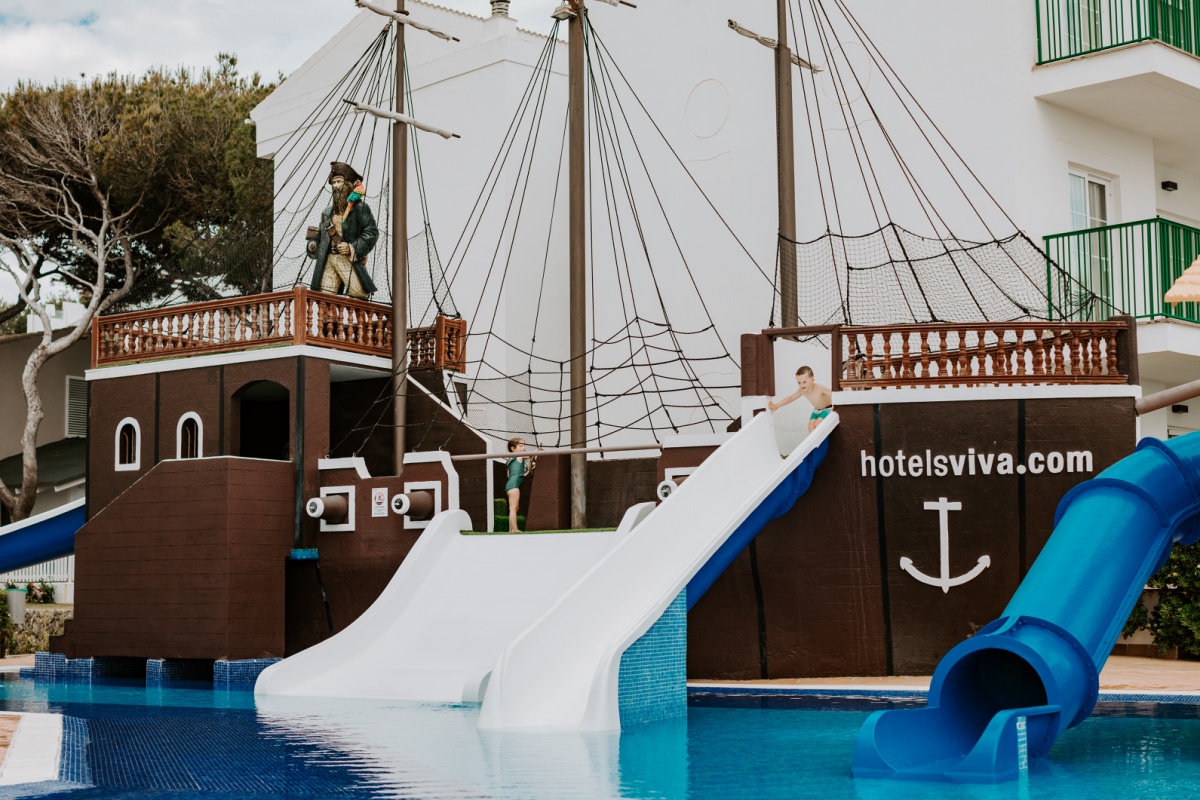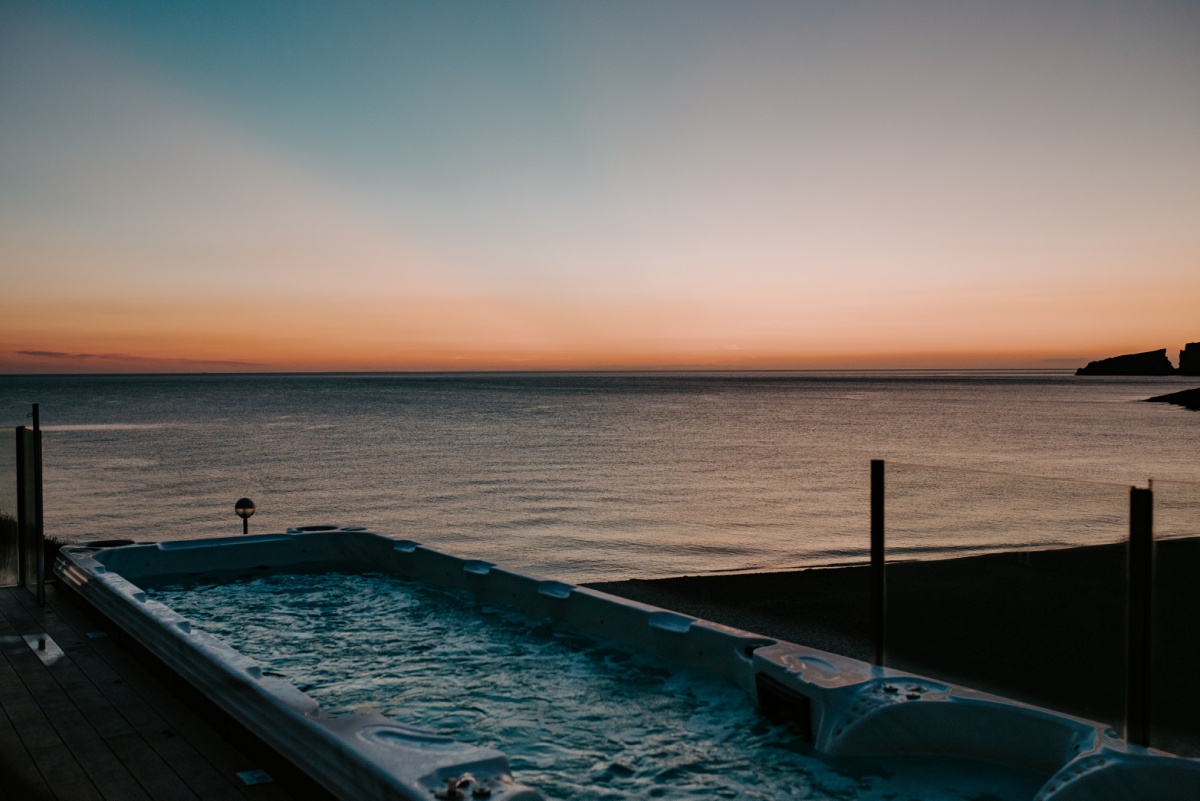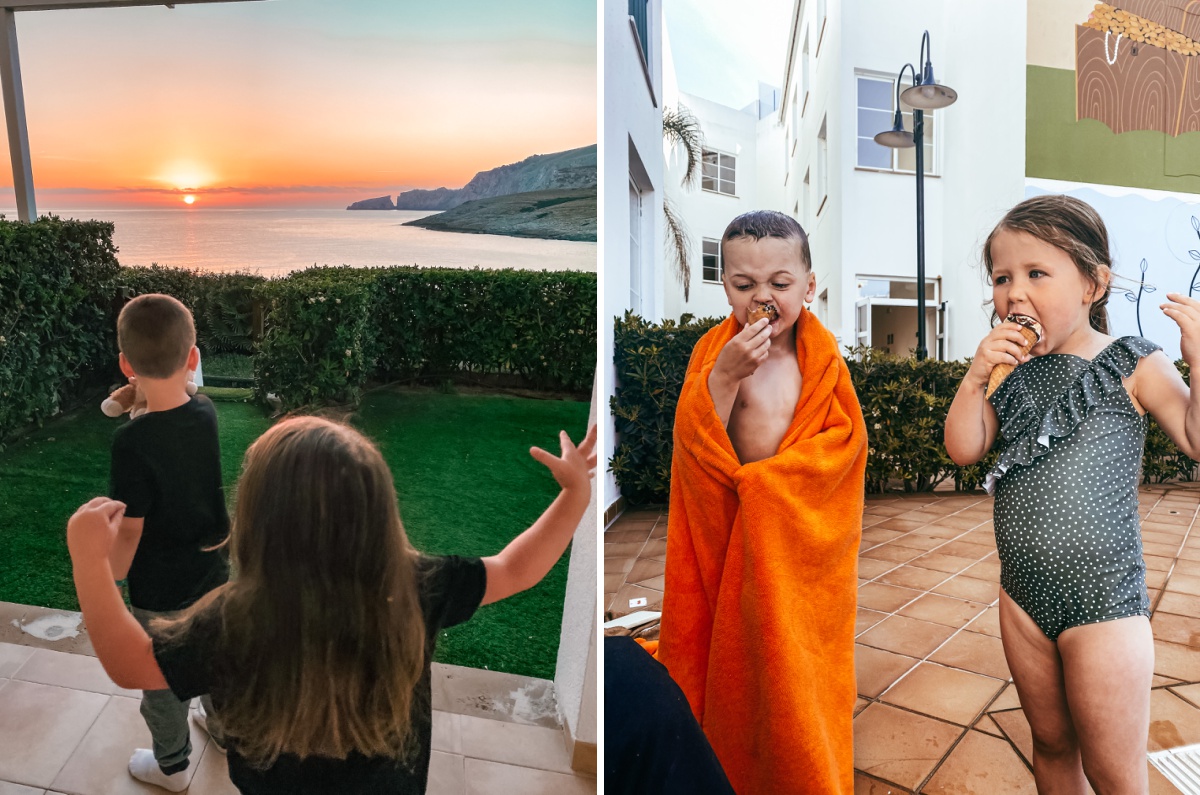 Our sea view hotel room with jacuzzi
At first glance of the deals for this resort you'll see a 35E per night rate that seems unbelievable! That's just the most basic room with no food. Then you can upgrade and choose your meal options from just breakfast, to two meals, or all three. We decided to treat ourselves with not only the all inclusive, but a room with jacuzzi! We too a less expensive option of facing the cliffs, but at check-in they upgraded us to a sea view room! (This might have been because half the resort was still closed for early season.)
Our hotel room had two rooms. One with a king size bed and closet; the other with a queen size futon, kitchenette with 2 burners, TV, half bath, and patio to our private garden. The garden had a hedge wall with gate for privacy, a table, lawn chairs, hammock, and jacuzzi.
The jacuzzi was really fun to have for the kids. It was only at about 85 degrees 😂🙈 which wasn't warm enough to temp me for a second try, but it was like a continuous bath for the kids to warm up in after the pool or just for fun! It gave us parents an extra boost to relaxing at the condo without having to entertain them too much. Between the jacuzzi and the TV with English shows, we were set for hotel room chilling!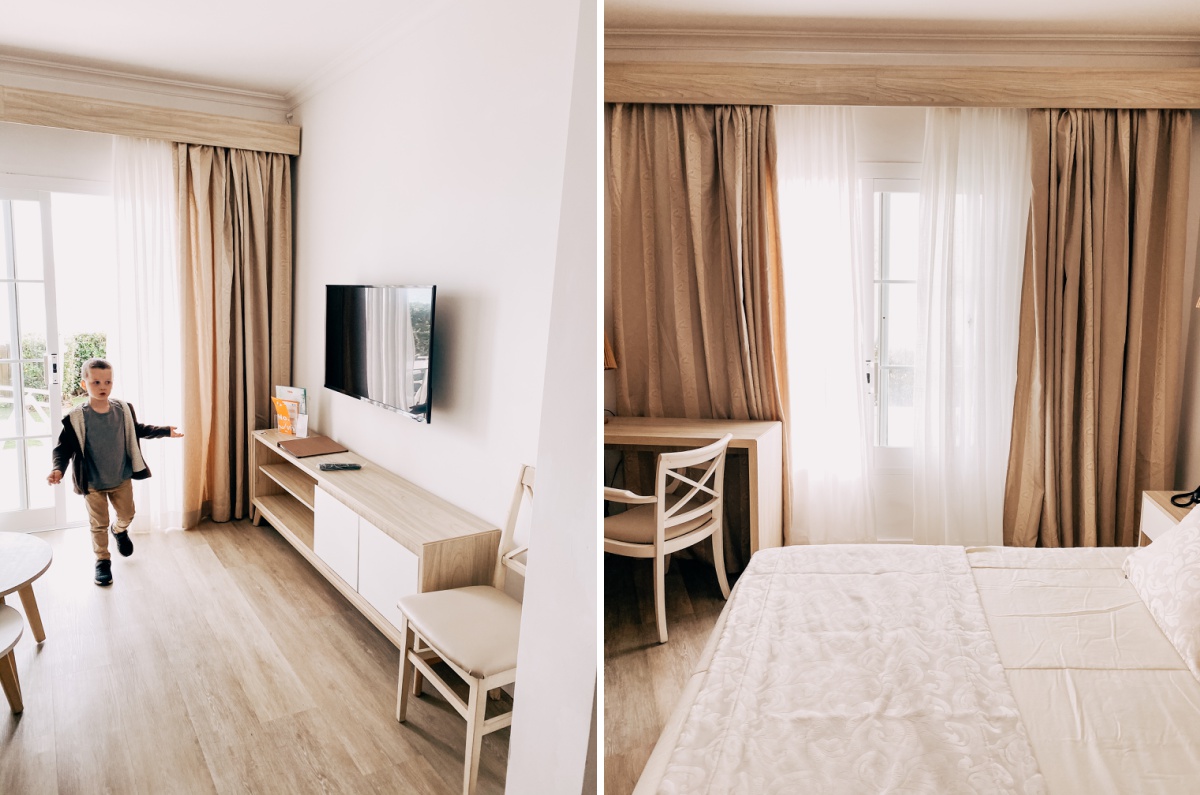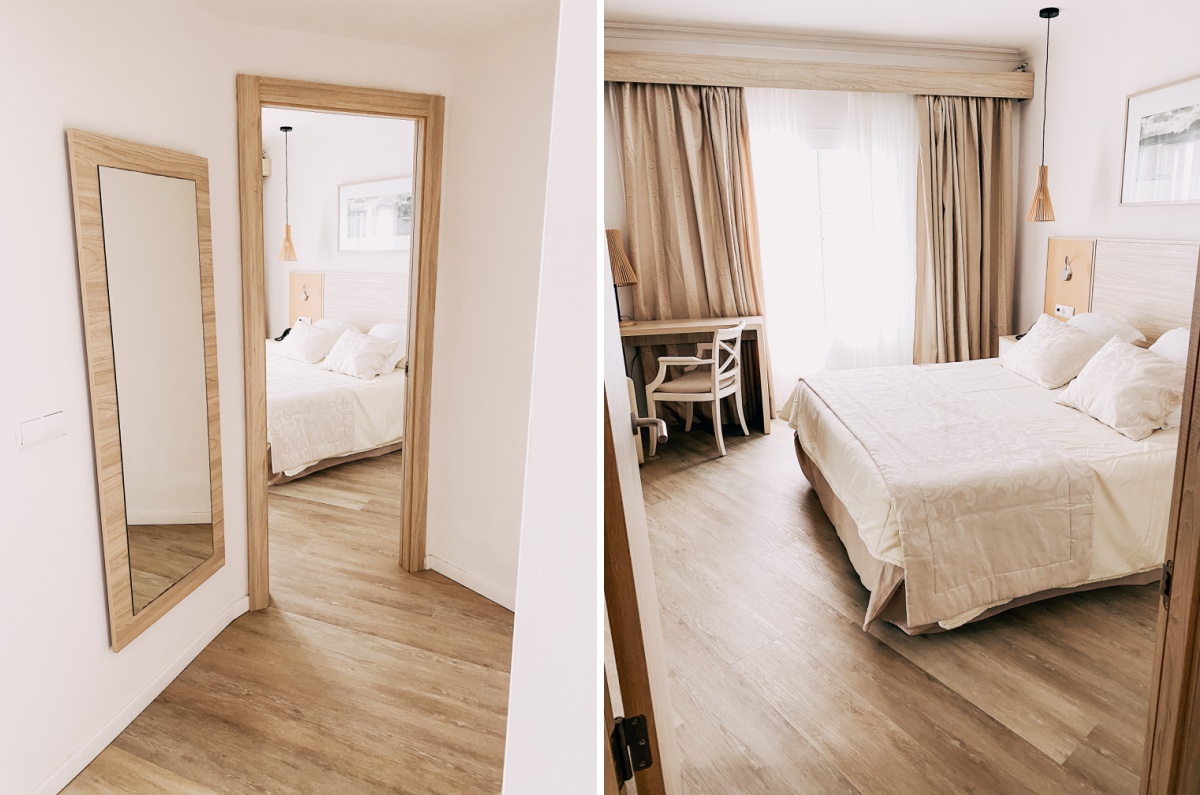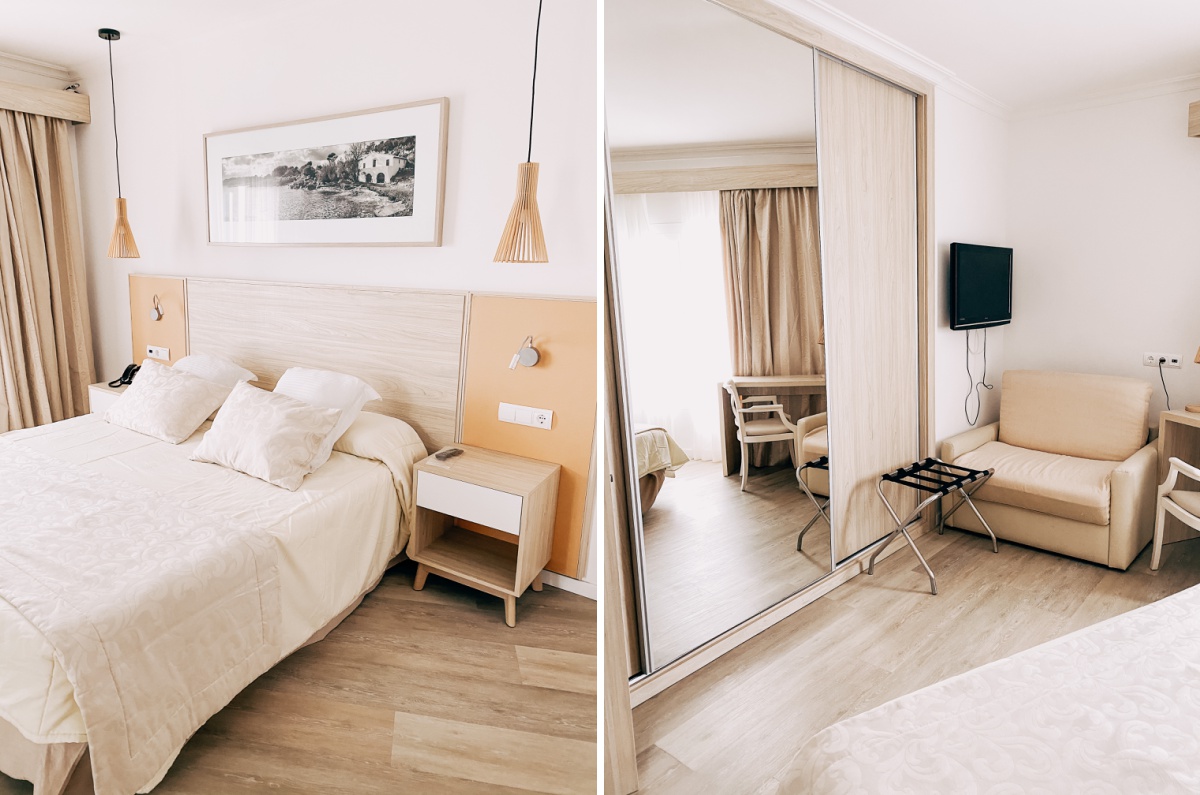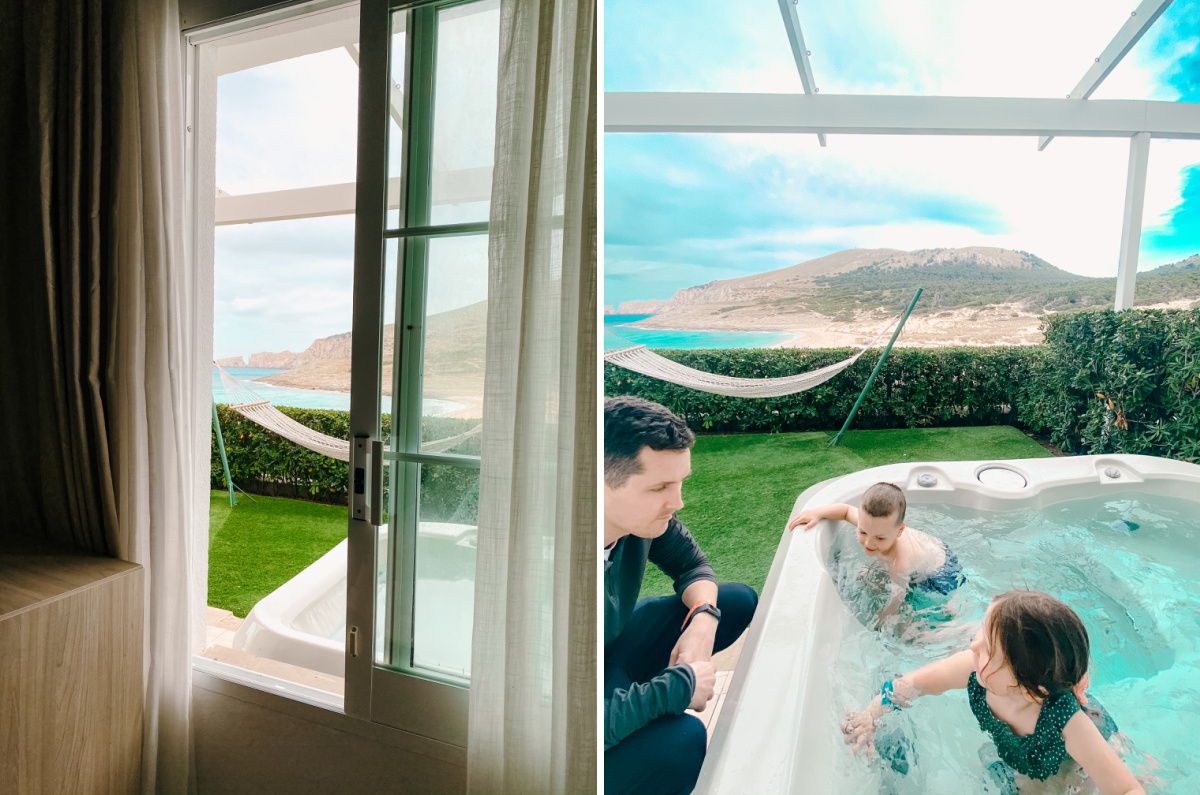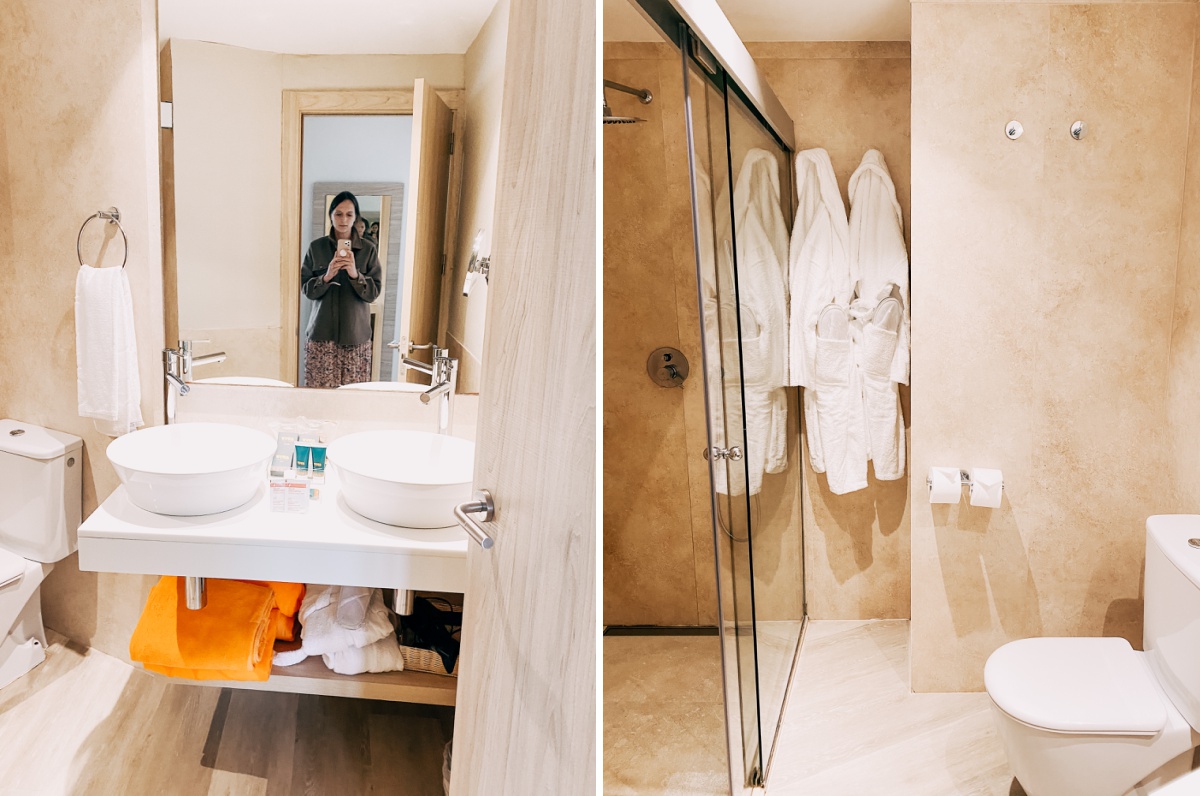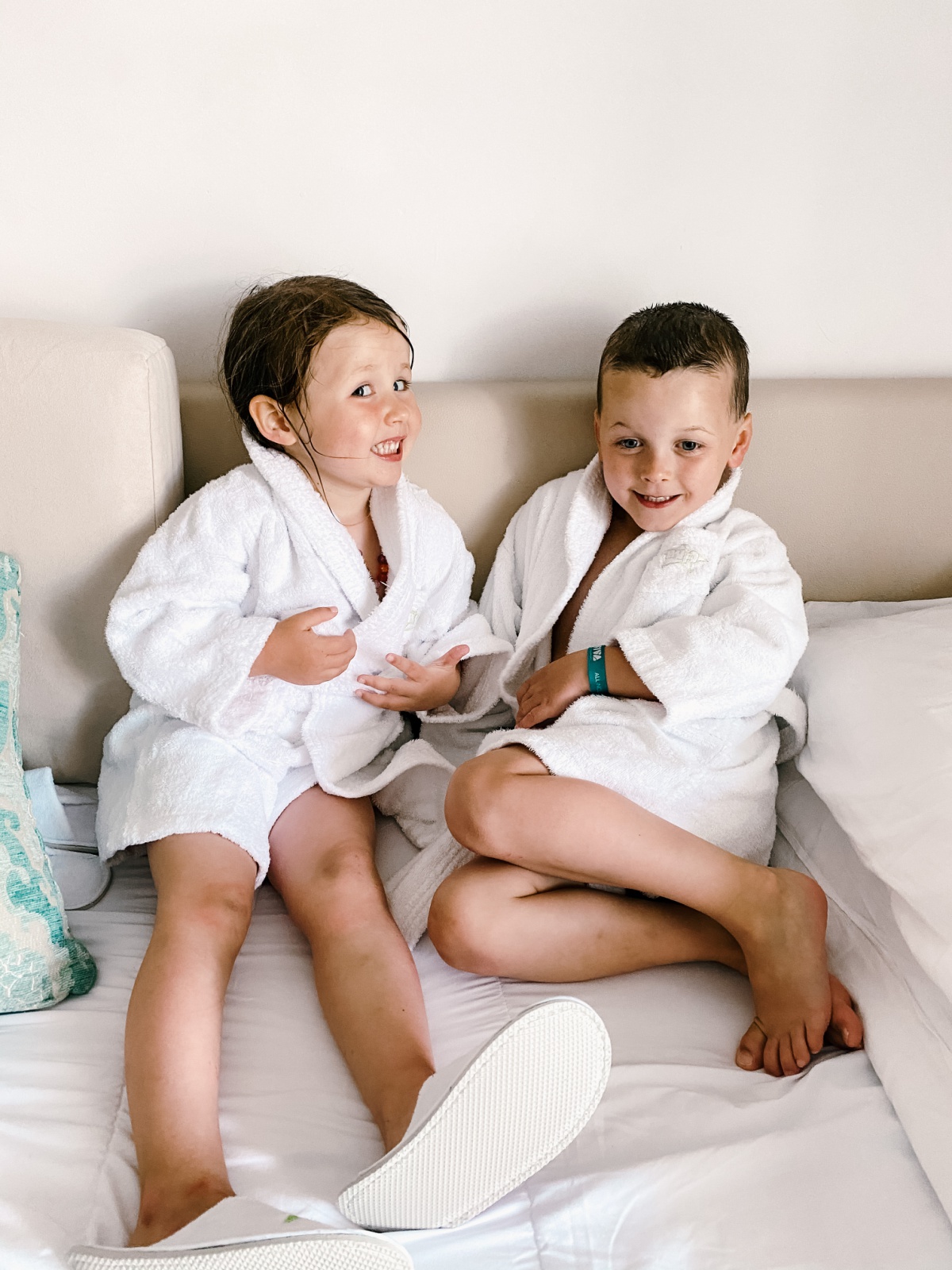 Evening entertainment
Every evening starting at 8pm there was a kid's hour of entertainment out in the pavilion about 2 minutes from our hotel room. Unfortunately, our kiddos were absolutely wiped out in the evenings and we kept as close to a 730 bedtime as possible (what with dinner being served at 630–but the bar lunch was open till 5pm).
But here's a golden nugget that you've probably wondered, dared to do, or have done yourself… Bring your wifi camera or set up a skype session with a phone in the kids room after they fall asleep and go that 2 minutes away to enjoy a drink and a show with your love! There were definitely other parent's up there that were magically without their children 😉 and we met a couple that we hung out with a few nights who would do it too. It was like having 5 nights of date nights with bottomless drinks and something fun to watch. After 4 months of zero such dates I loved it!!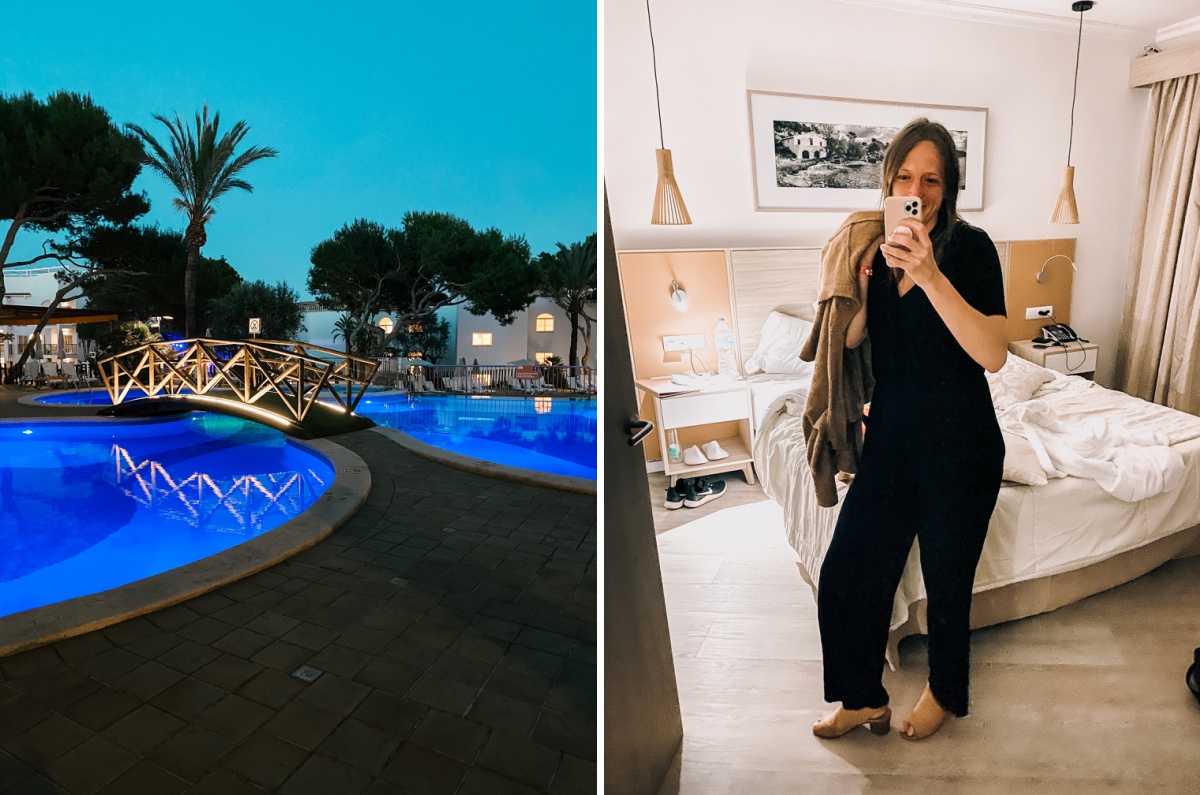 The Staff
Spanish hospitality is wonderful. Very different from the more reserved German culture. You'll always be greeted with a smile and "hola" from the grounds and room staff. Then you have the restaurant and bar staff who were incredibly friendly and attentive despite working such a high stress and movement job. Lastly the children staff were full of energy and smiles, ready to help and engage with the kids. Thus making your little ones really feel special!
Conclusion
We had a very memorable family trip to Mallorca and loved our experience at Hotel Viva Cala Mesquida. We're glad to have finally experienced an all inclusive stay and would hope to enjoy another sometime in the future! Mallorca is a beautiful stop for a European holiday and I hope this simple itinerary helps! Cheers!