Today you can join me in touring Rothenburg with kids! This was our second stop on our 3 night southern Germany trip. You can read about our first stop in the quaint riverside town of Cochem, Germany in this post here!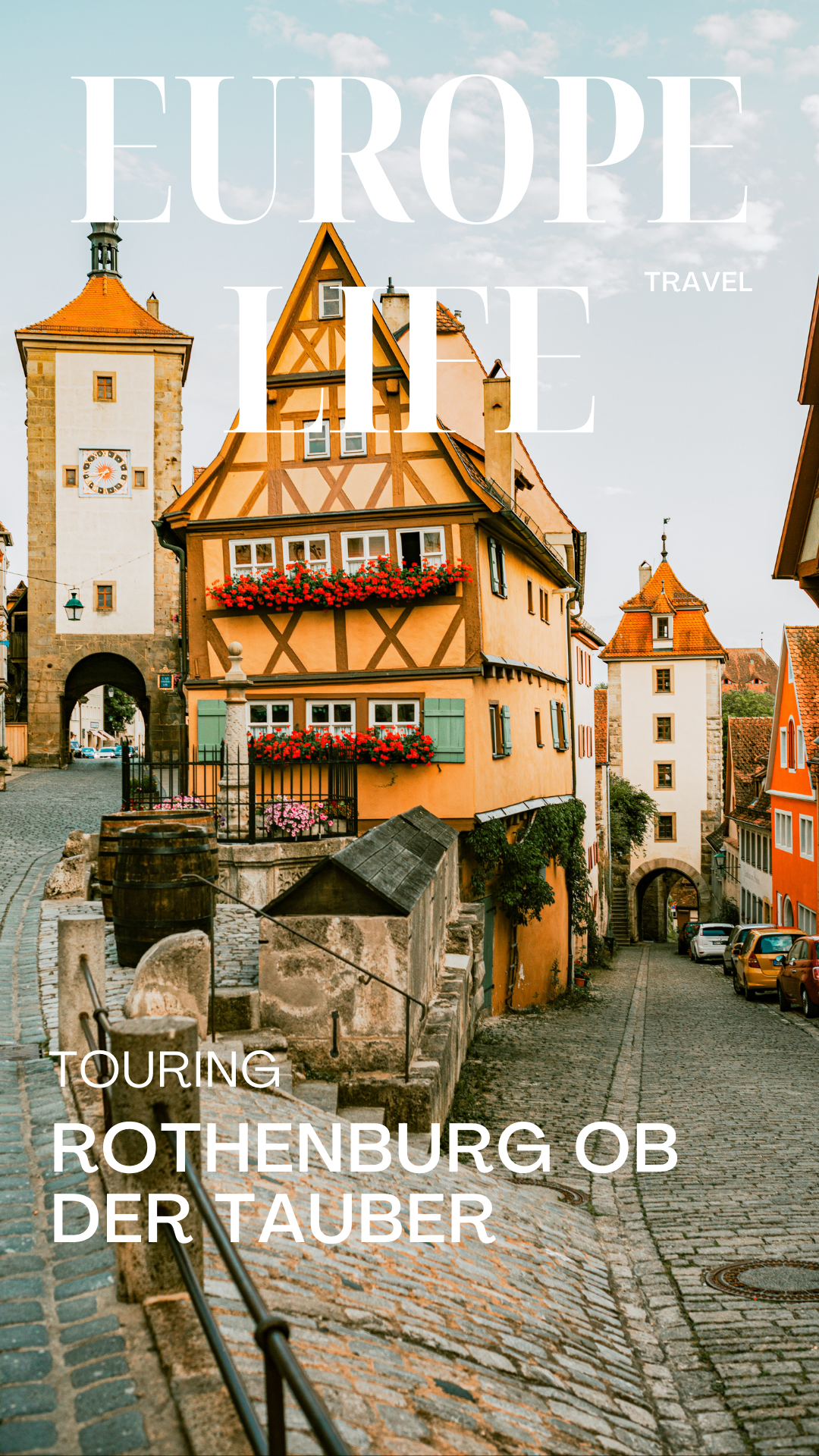 The walled German city
Touring Rothenburg is a must on your Germany trip. This medieval town is one of three completely intact walled cities in Germany. This walled city was mostly untouched during WW2 due to a unique proposition by the allied forces who wanted to protect the city, contingent upon it's surrender, and use it as an allied post. Thankfully the town military and mayor agreed and were able to preserve this historical town!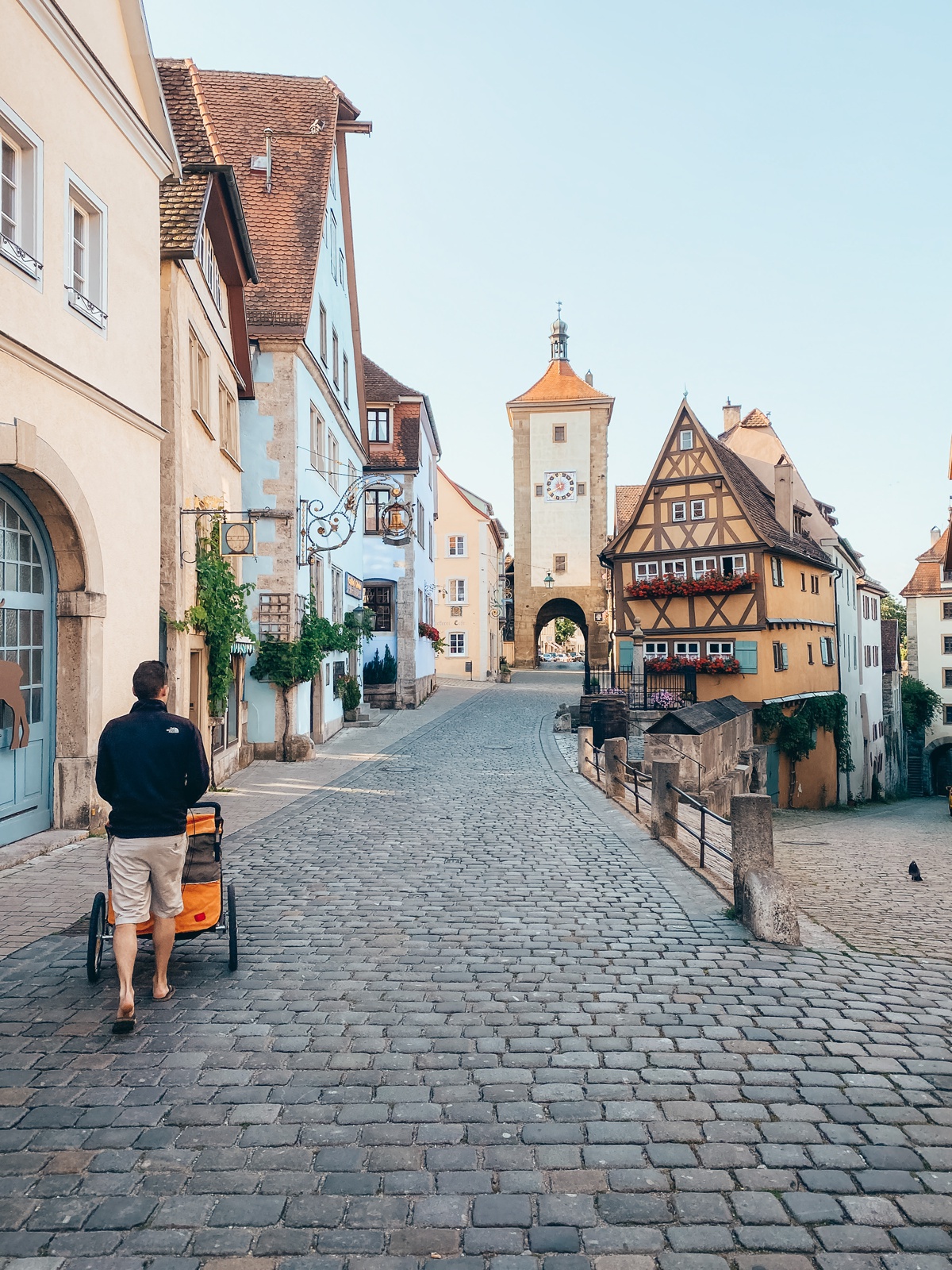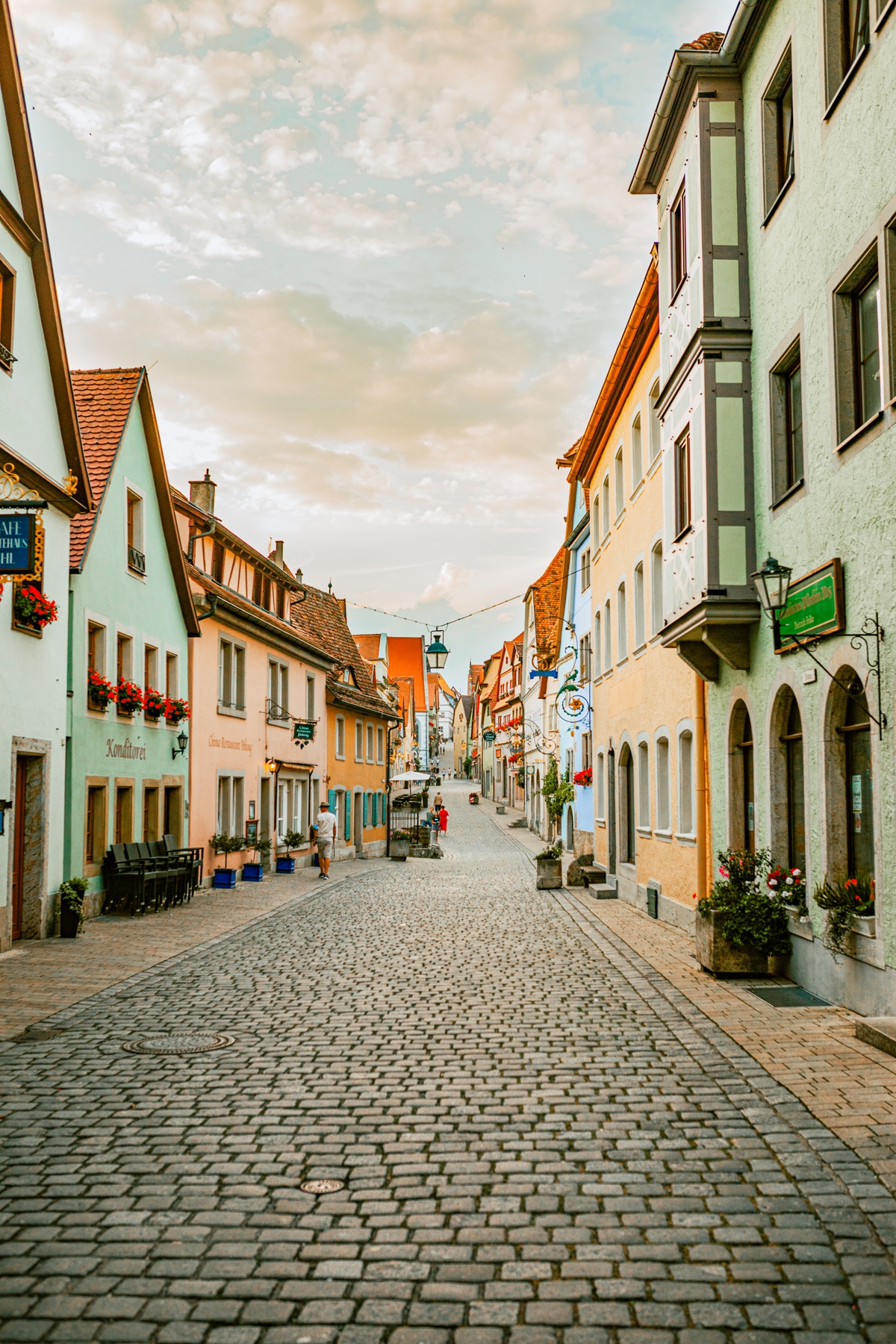 Rothenburg is the perfect fairytale german town
I wandered the streets of Rothenburg as much as I could during our 24 hour stay. First with the kids while my husband settled our things in the hotel room and worked, second with dad around the town, third by myself in the evening after bedtime, and the last time in the morning as a family before driving out. I could NOT GET ENOUGH of it!
The colorful buildings, cobblestone streets, and winding alleyways were serene and I passed hours of the summer evening enjoying every sight. It really does look like a fairytale town with the original stone and timber homes. Even the new/updated buildings are built according to the old architectural designs.
There are cafe's, restaurants and shops dotted throughout the the whole city. We had one standard German meal at the Hotel & Restaurant Reichsküchenmeister across from the beautiful St. James's Church. Touring Germany with kids is so easy because every meal comes standard with pommes (french fries) and bratwurst! The restaurant even gave both kids a sundae on the house. (They loved our friendly ice cream waiter!)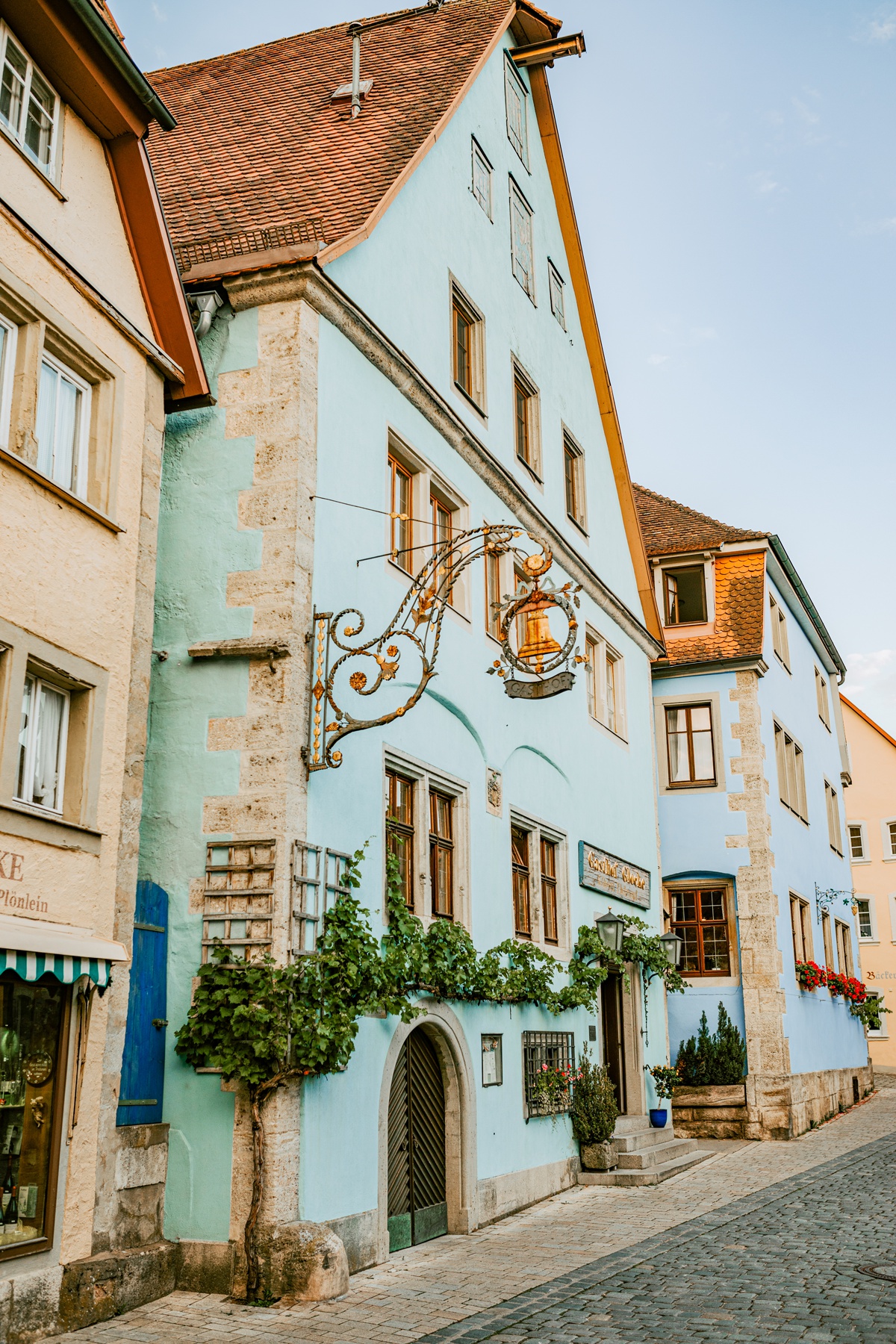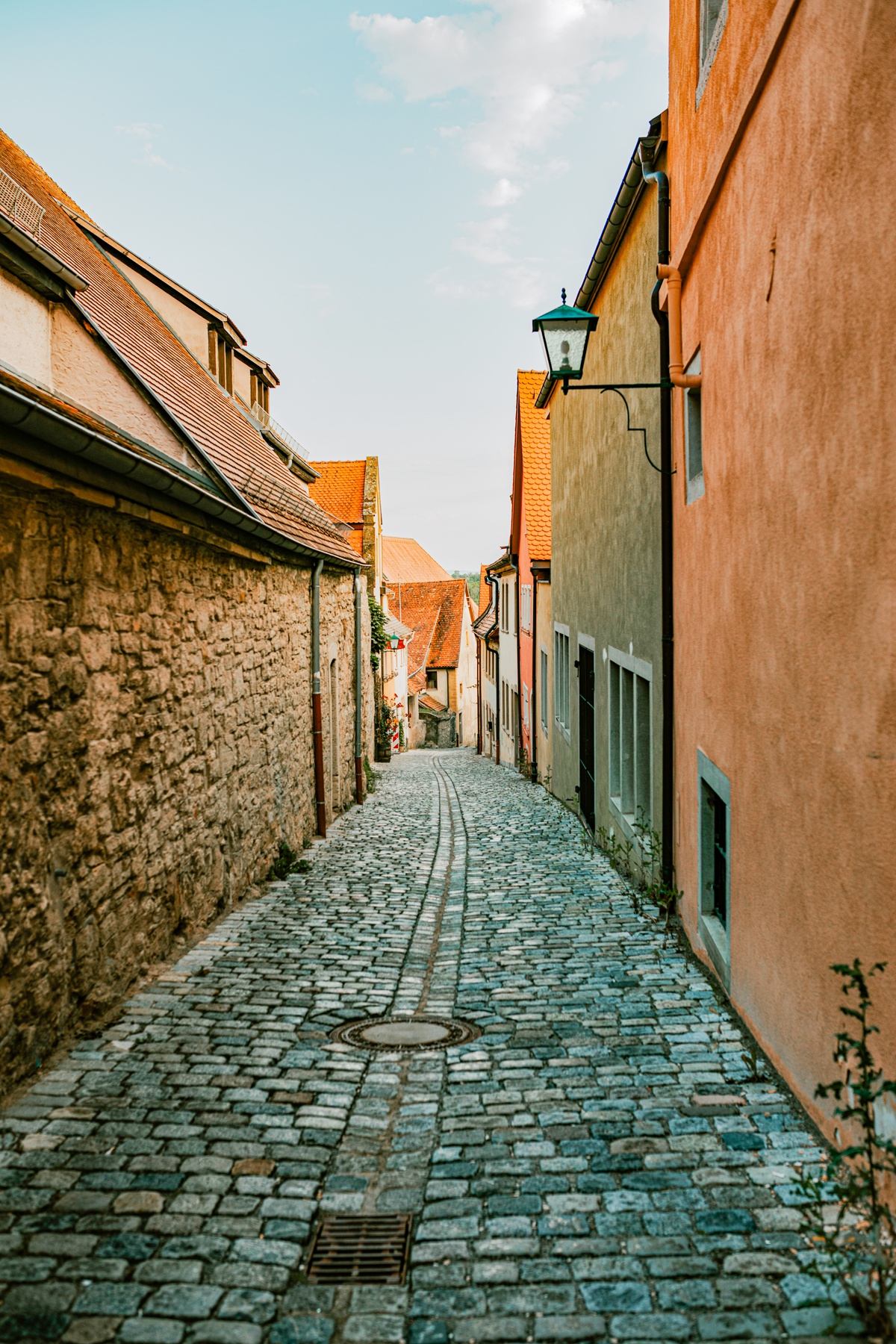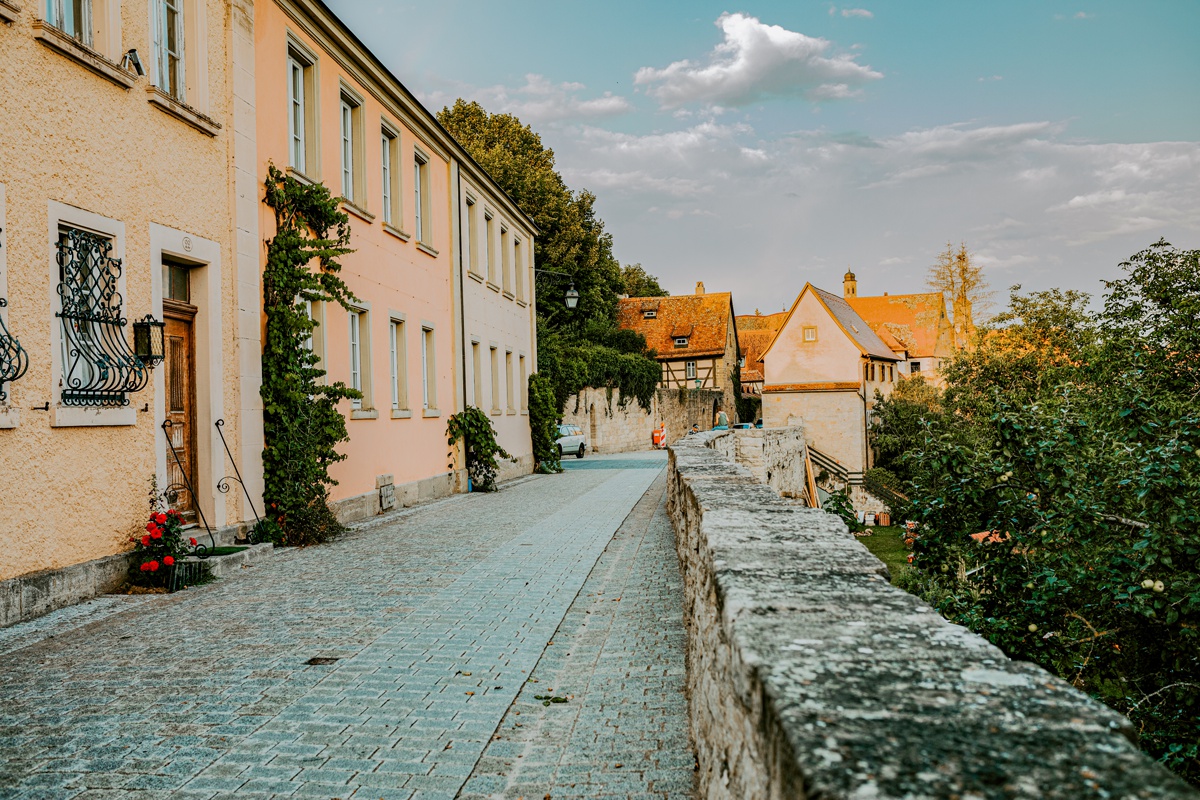 4 things to buy in rothenburg ob der tauber
This town is a souvenir collectors dream, or like me, a window shopper's paradise. Since I was a little short on time and hadn't thought ahead as to what I should be looking for, we didn't walk away with any souvenirs (which I regret!) If I were to go back, here is what I would get!
Beer steins: My grandparents had these from Germany and I was obsessed with them, I wish I would have grabbed a few in the pretty designs they had in the many variety shops along the streets.
Christmas ornaments: This iconic Christmas store in Rothenburg is a must visit anytime of the year to stock up on some memorable ornaments from your time in Germany. Get a German nutcracker and wooden hanging ornaments that will always make you smile.
Wood Carvings: There are a few amazing carving artists in Rothenburg that sell unique pieces perfect for bringing home. Like this gal who carves beautiful German towns and landscapes into wood. There was one other store that I can't find a name for, but I'm sure it was on the street Hafengasse off the Marktplatz where a carver makes this incredibly intricate tiny to medium wood figurines. I'll update if I find him!
Schneeballen: This Rothenburg original treat is a deep fried dough ball dusted or dipped in almost any flavor. The texture is VERY crunchy and I'd pay money to see the person who can eat one without making a mess of themselves 😂. You can enjoy these from any of the many bakeries and shops in town.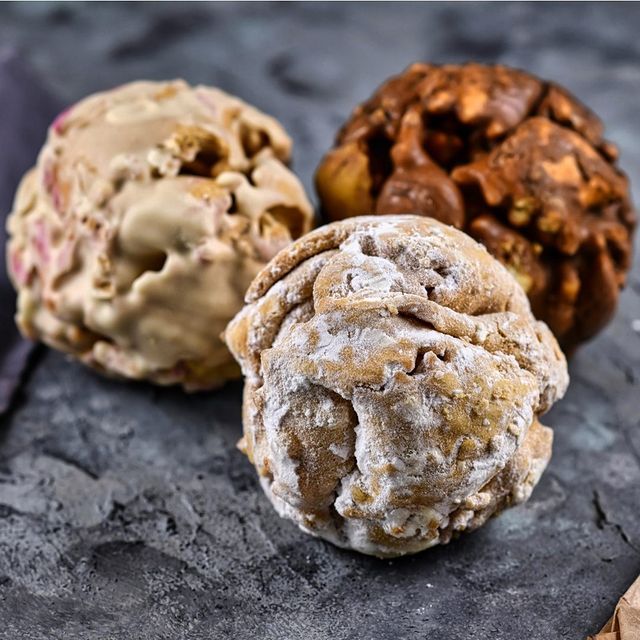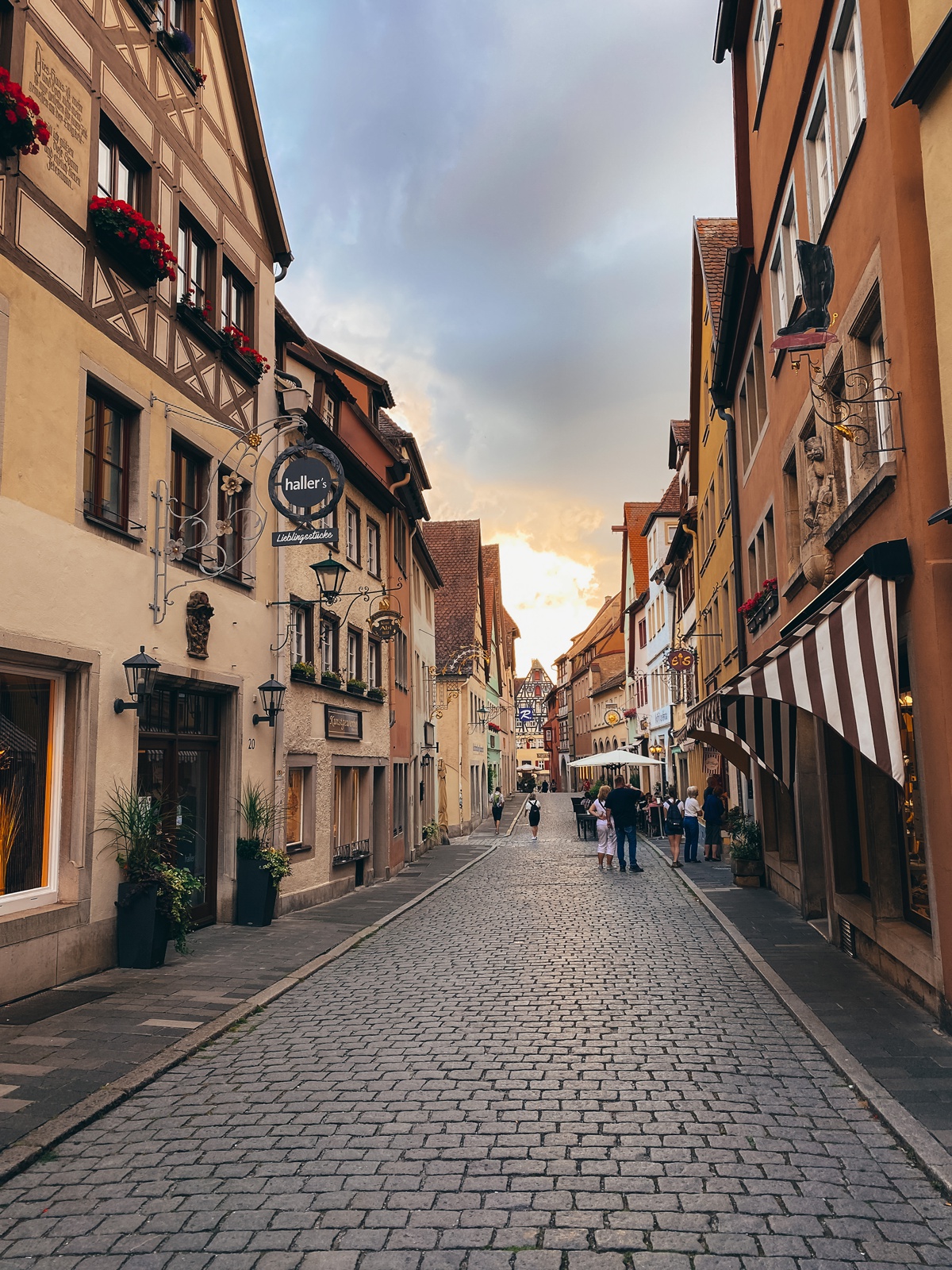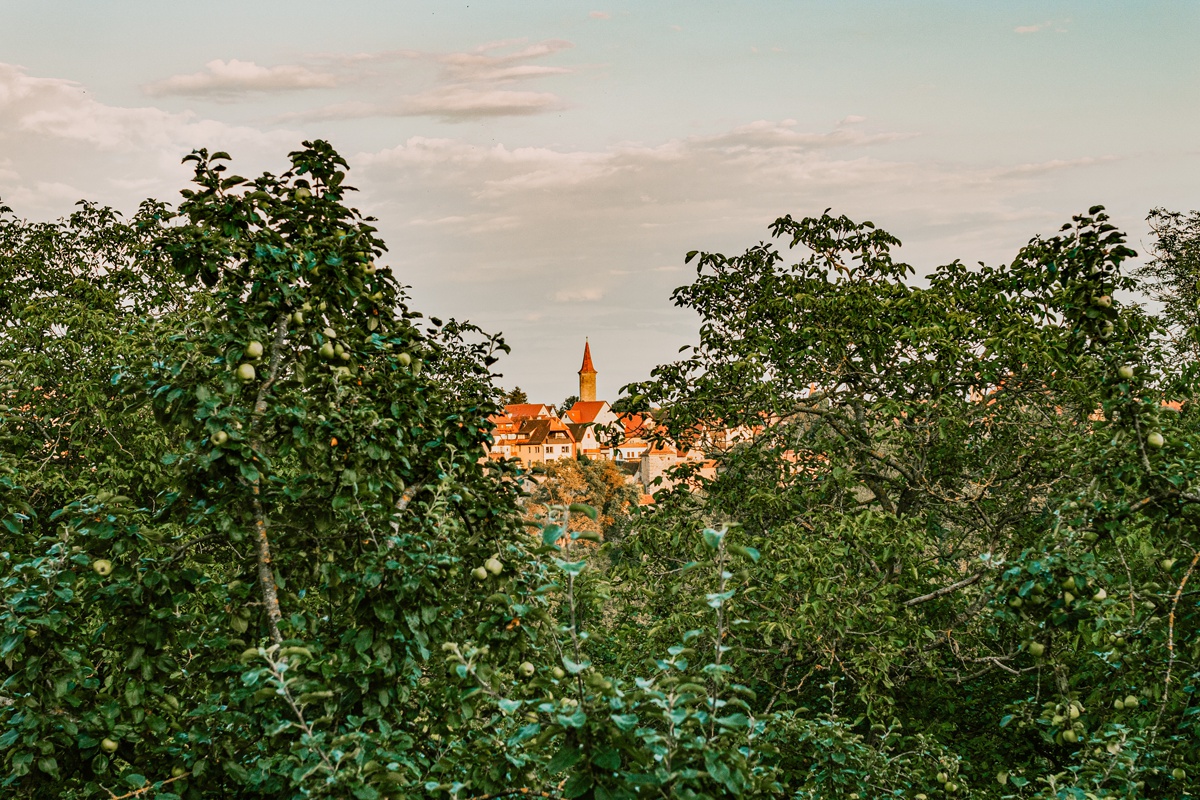 Must see spots in Rothenburg with kids
Again, we usually stay outside of buildings and tours with the kids to make the days easier and happier for us. Touring Rothenburg with kids is SO easy because of all the outdoor activities! Here are the places that we loved most while touring this walled city.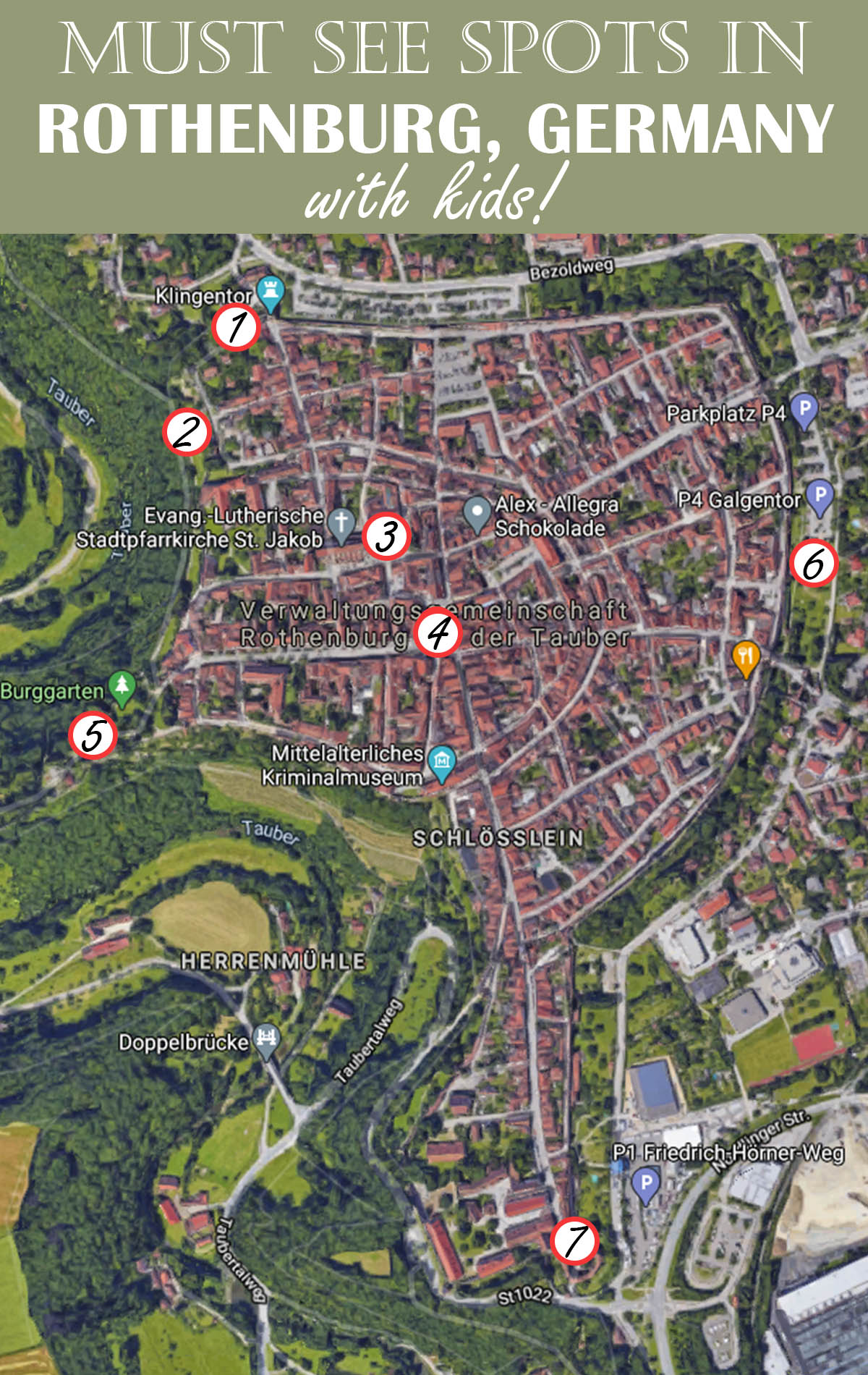 Free things to do in Rothenburg with kids
Northern city gate: Here you can see the water the travels into a huge duct under the walls. Walking outside of the walls here is really neat!
Wood Playground: Continue your walk along the wall to this fun wooden playground built into the hill with a door through the wall into the city! The kids can get their wiggles out here!
Church of St. Jakob: This beautiful church has a big square outside that cars can't pass through. There are 2 life size stone depictions from the bible outside the church that my kids were fascinated with.
Marktplatz: This large square has a huge water fountain and a building that has an exciting clock with statues that come out and do a little jig on the hour. It's really enjoyable and you could view it with an ice cream in hand from one of the shops nearby.
Burggarten: Next visit the landscaped grounds of an old castle. There you can also enter a small ancient church for free.
Playground: If you need another little break or reward for the kids, there's a fun little playground on the east side of the city outside of the city.
Southern city gate: This is where we were able to access the inside of the city walls and explore like knights in the medieval times! See the pictures below!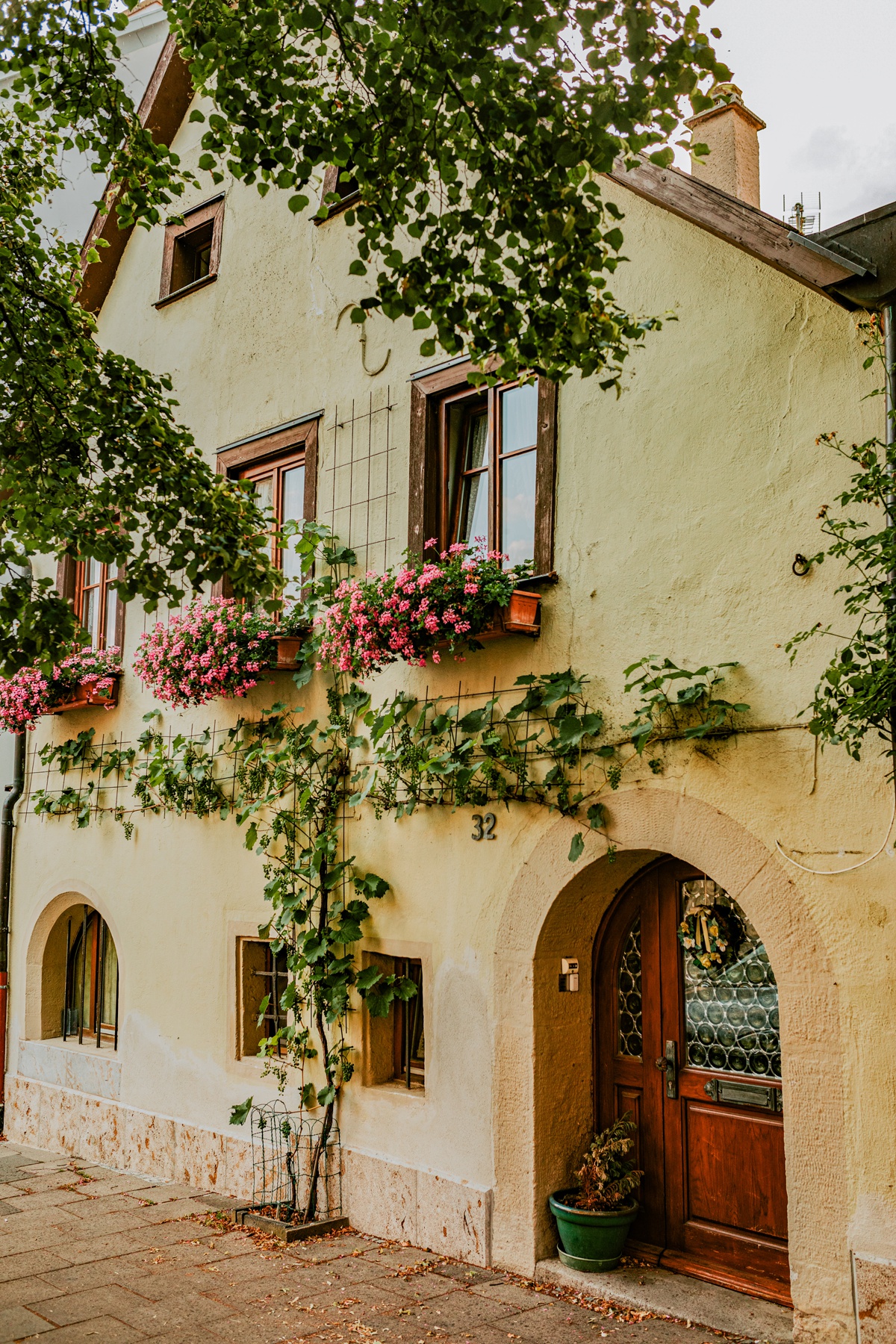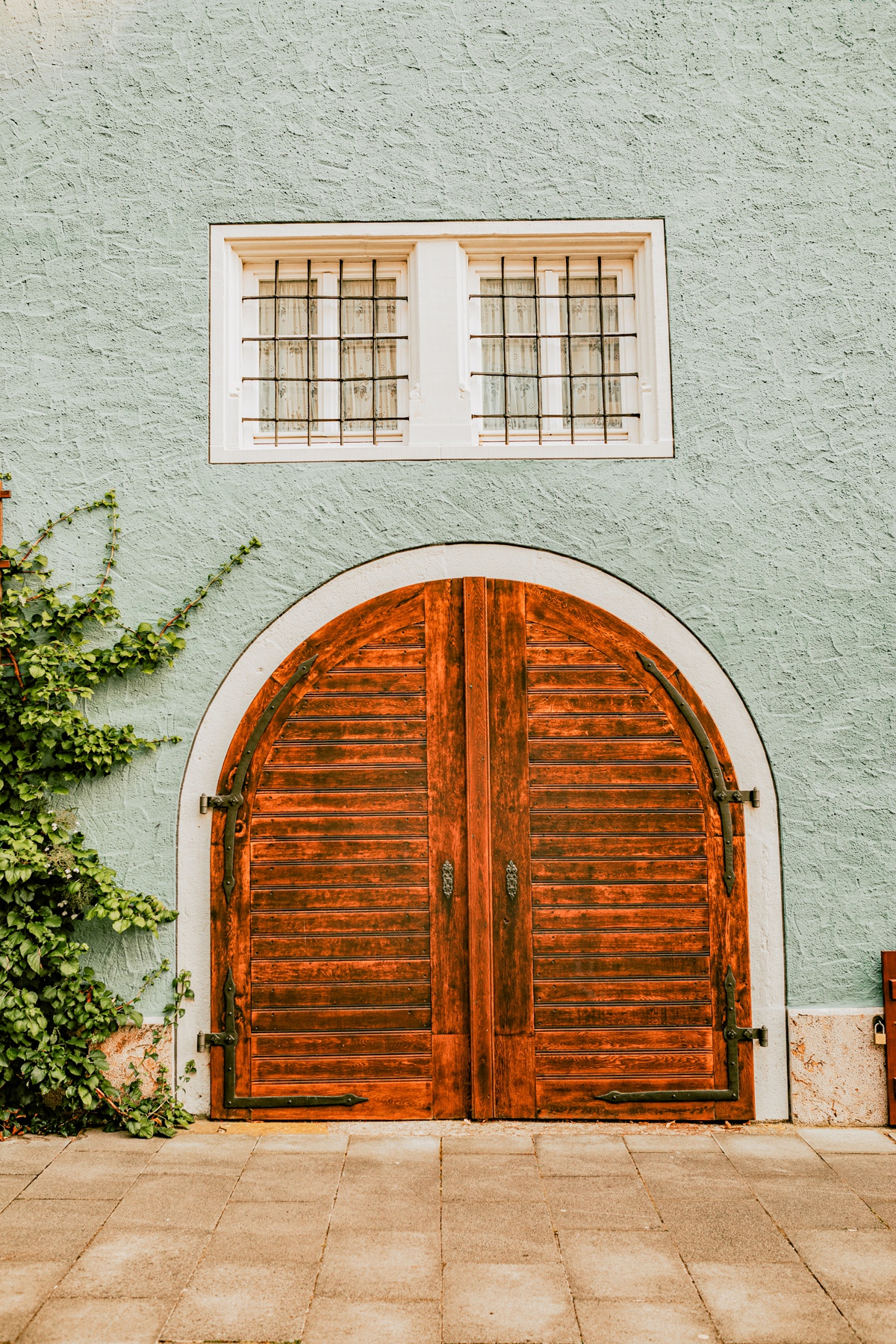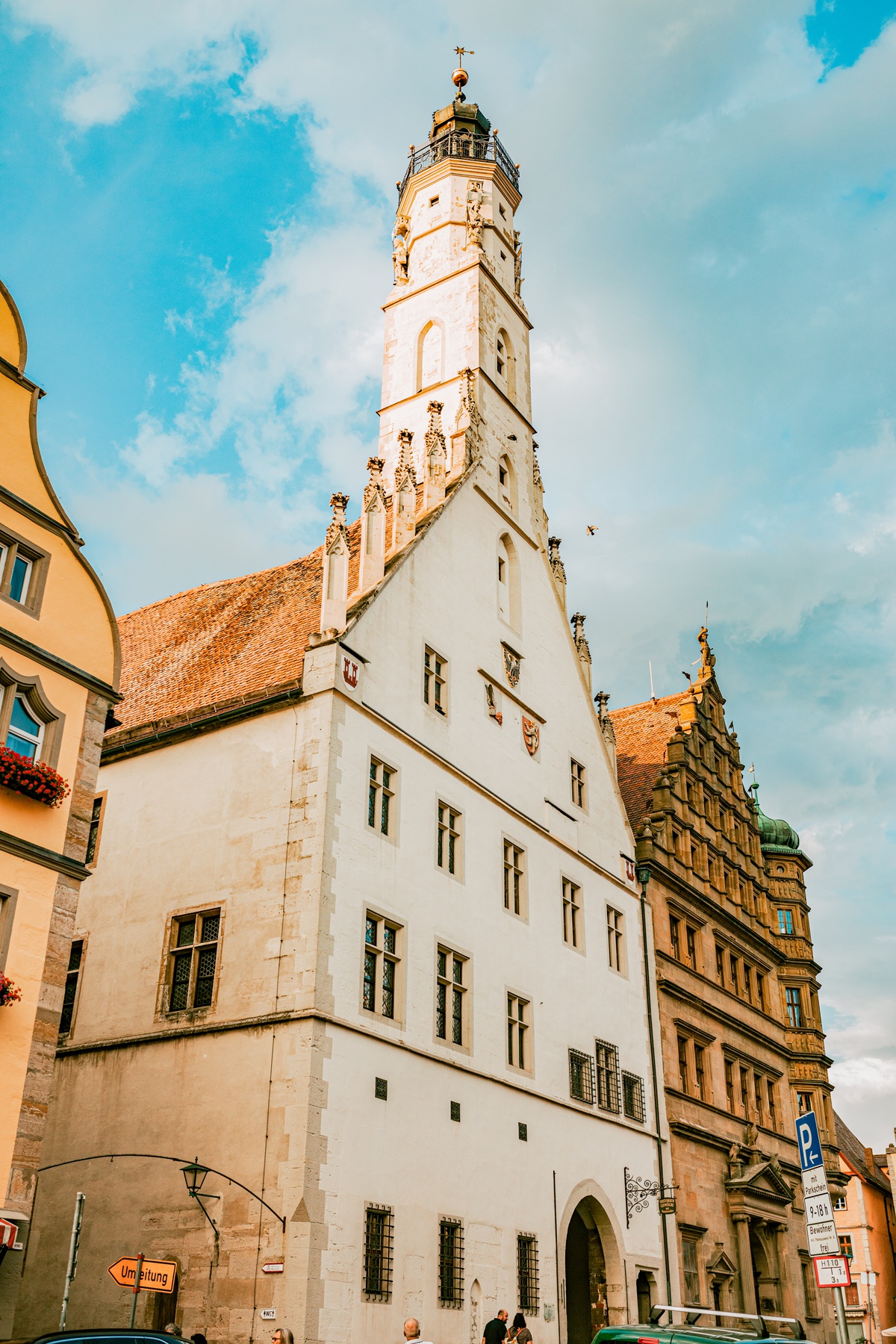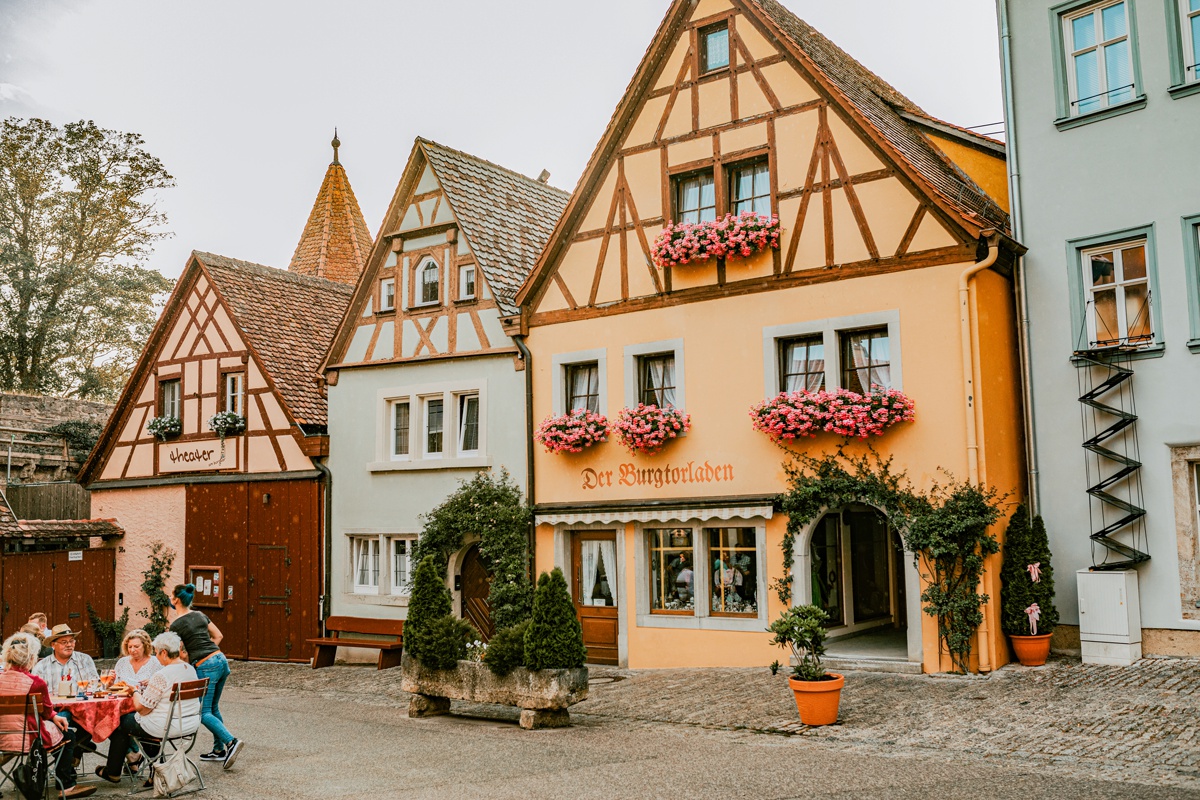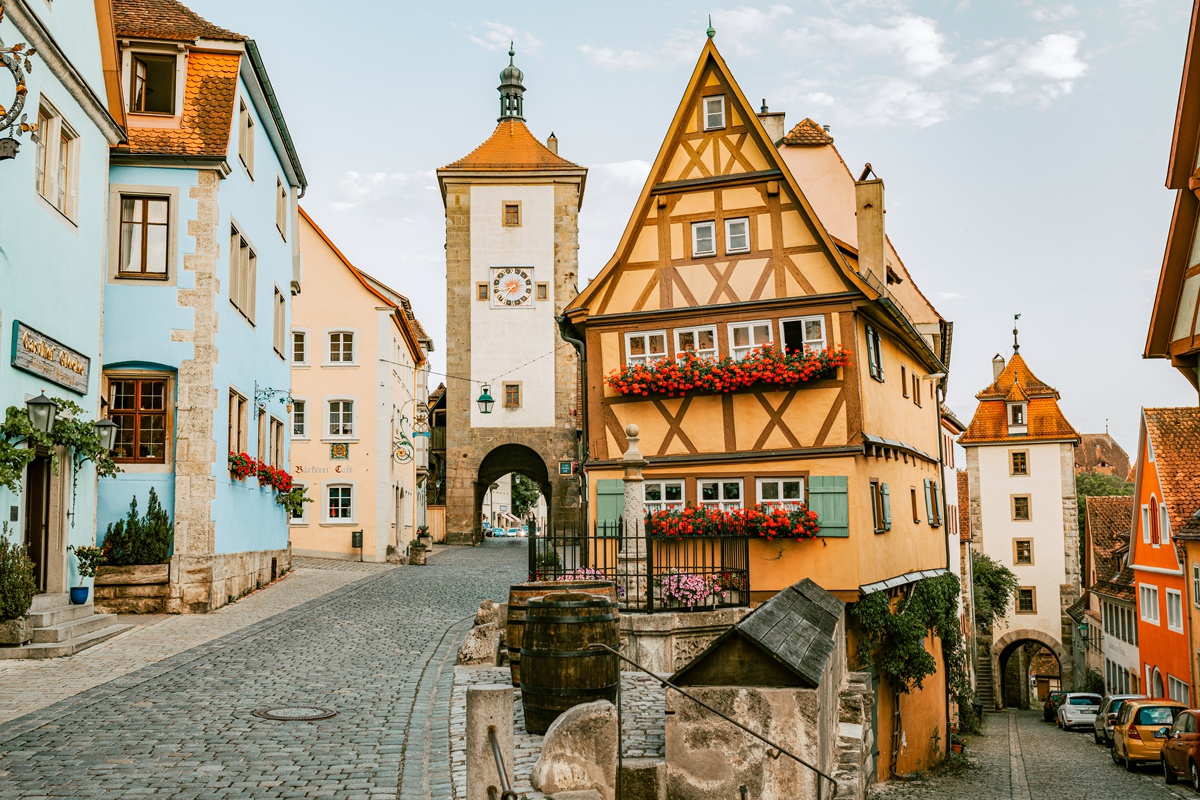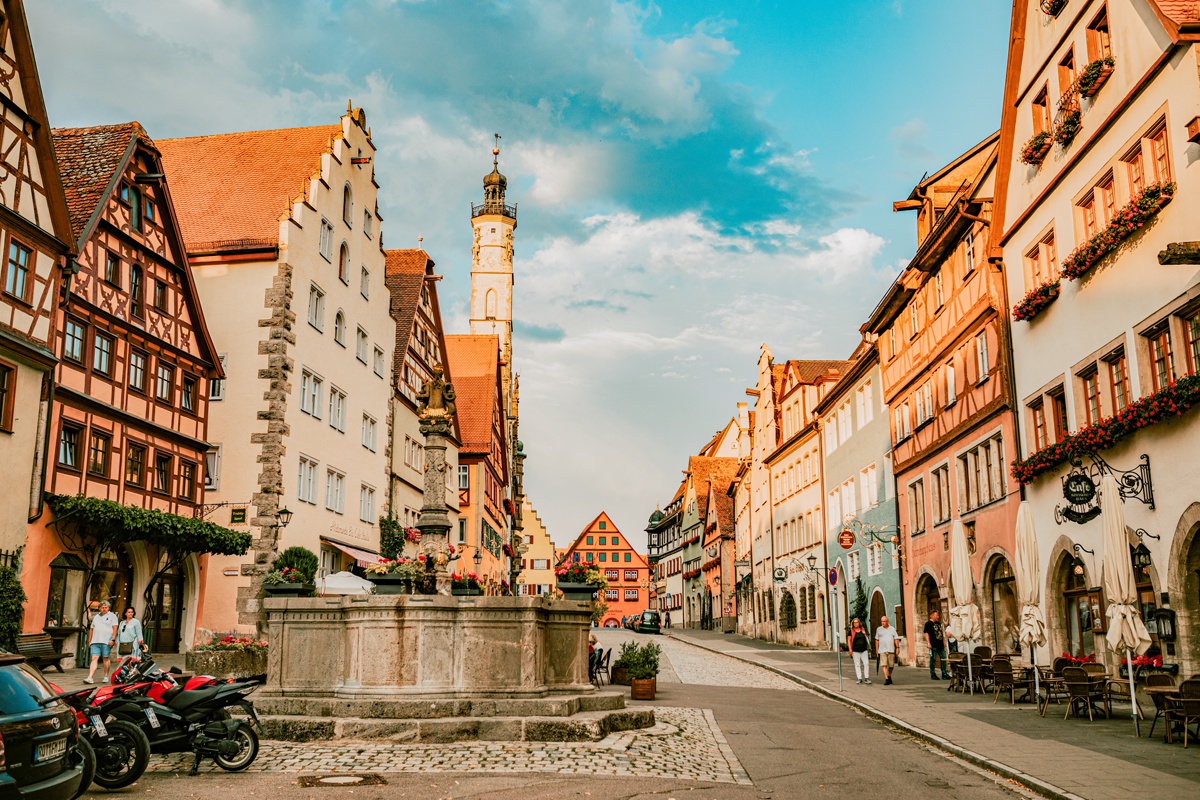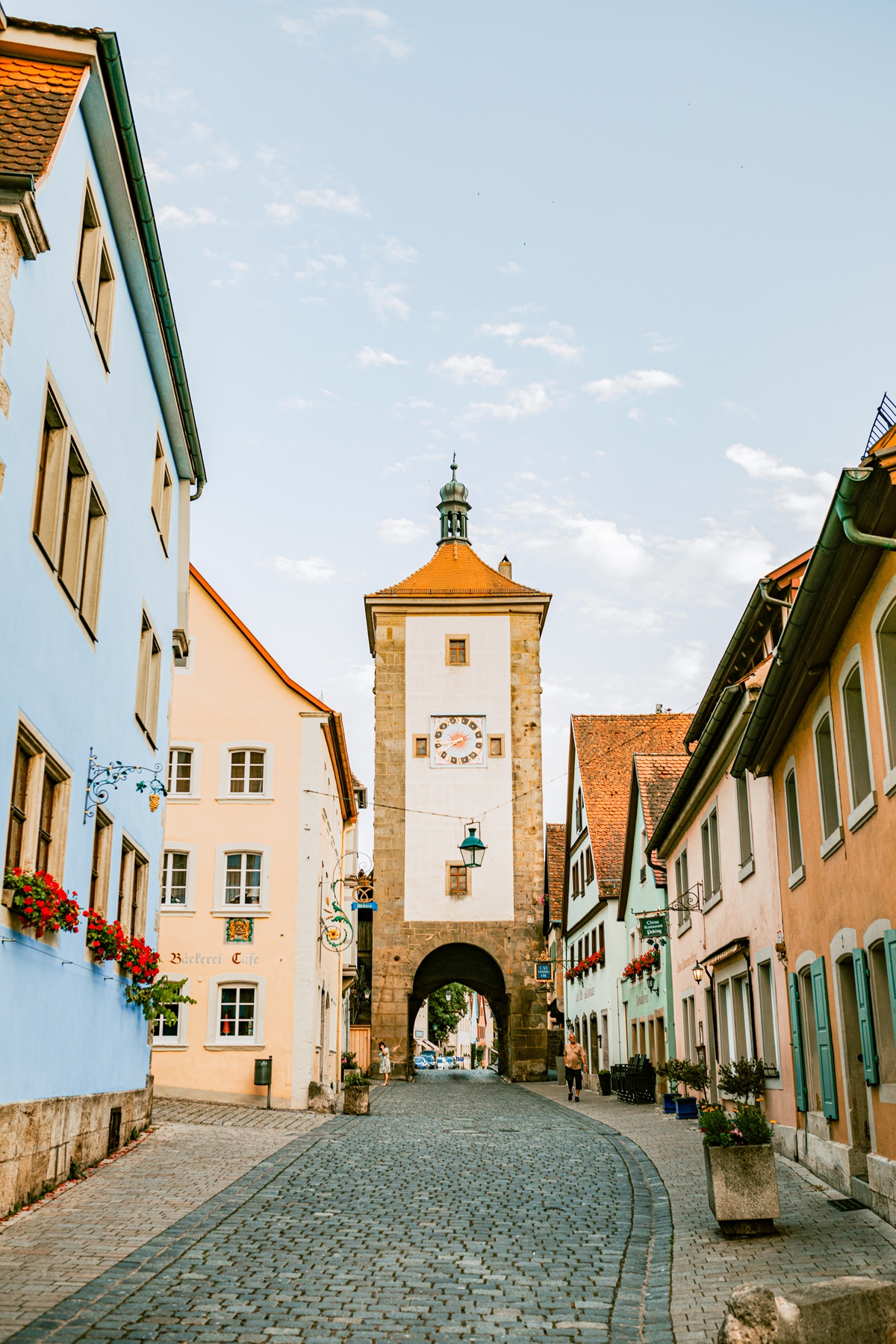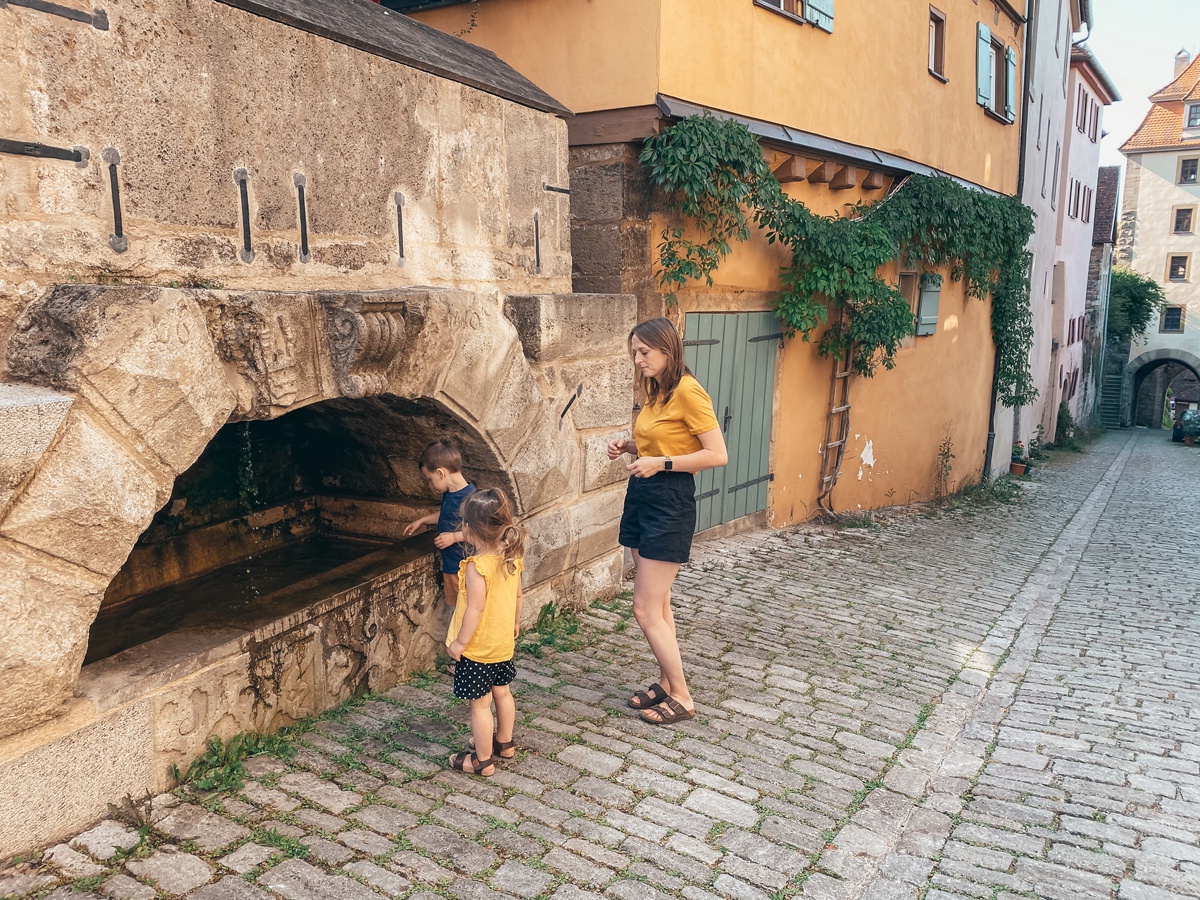 Walking the city walls of Rothenburg
After you've wandered around the interior of the city, it's time to take a tour of the city walls! You can walk along the top of the city walls for almost the entire extent of the city. The kids LOVE this. It's hard not to feel invasive as you look over rooftops and peer into the small gardens, but I'd be lying if it wasn't a highlight! #majorsnoop 😅
You can also go UNDER the city walls and tour this amazing multi-level armory area. There you'll find cannons and gun holes in the walls for the kids to climb all over and you can go all the way down a lit passage to the exterior of the castle wall. Don't miss this fun adventure!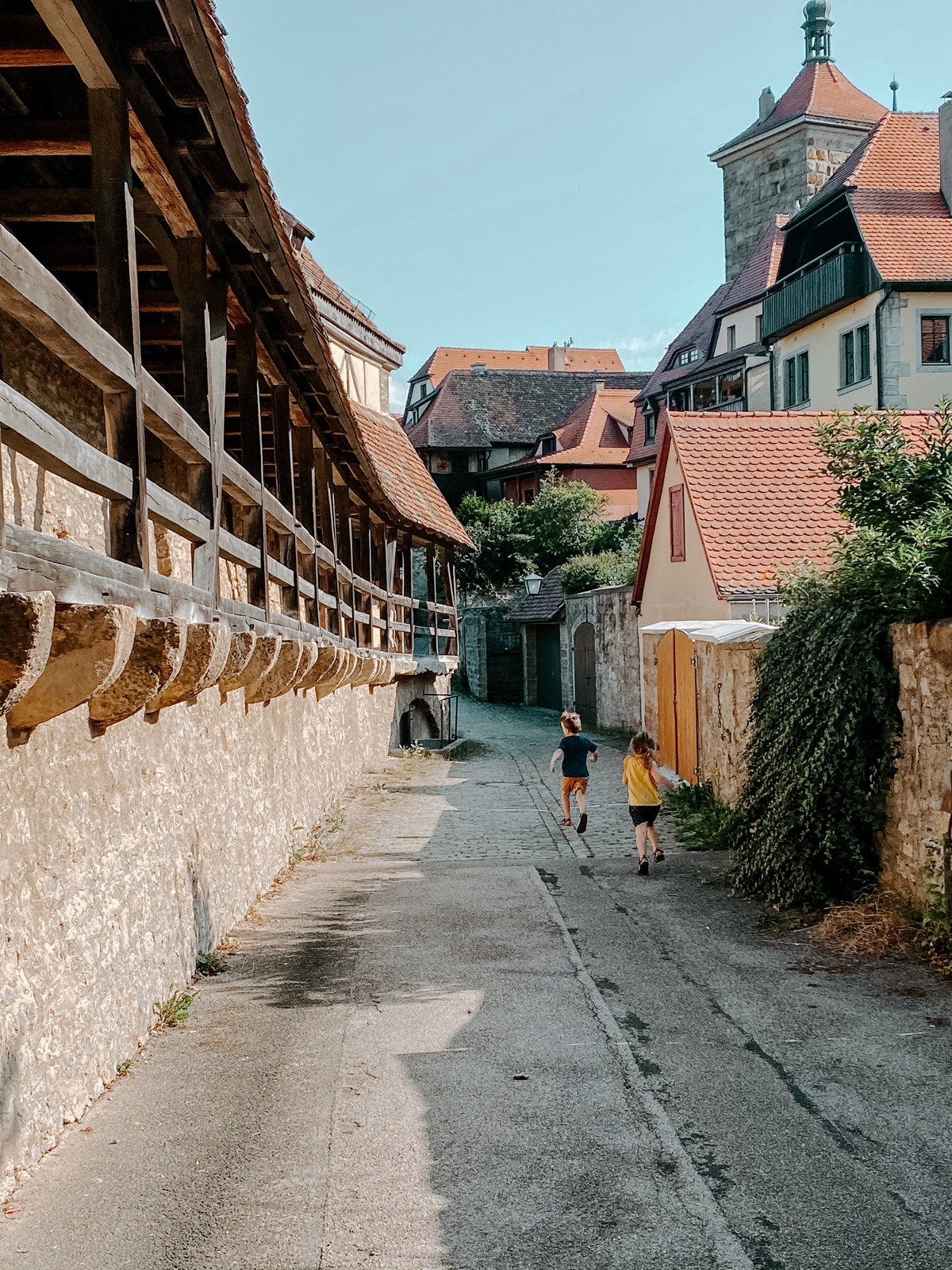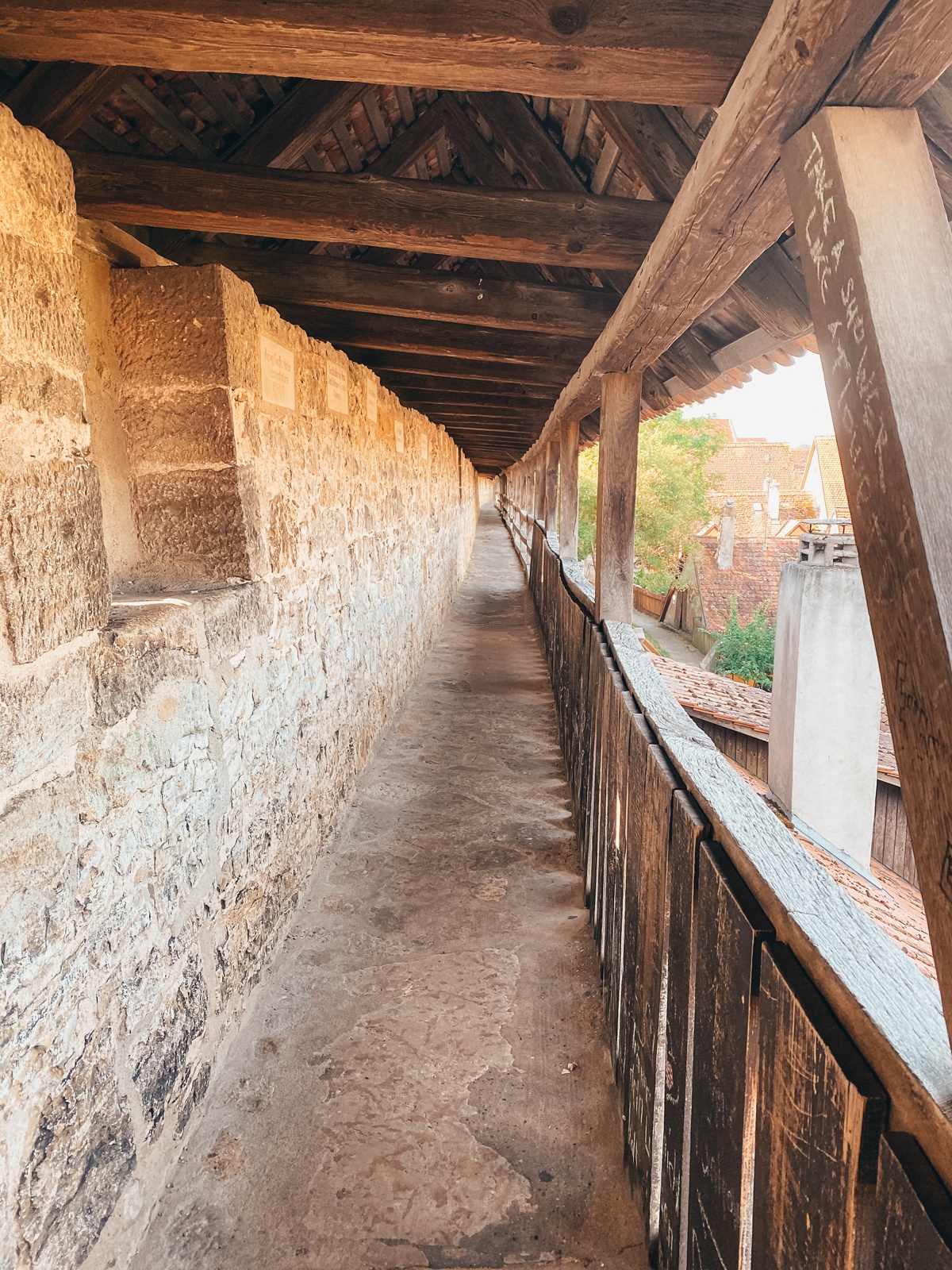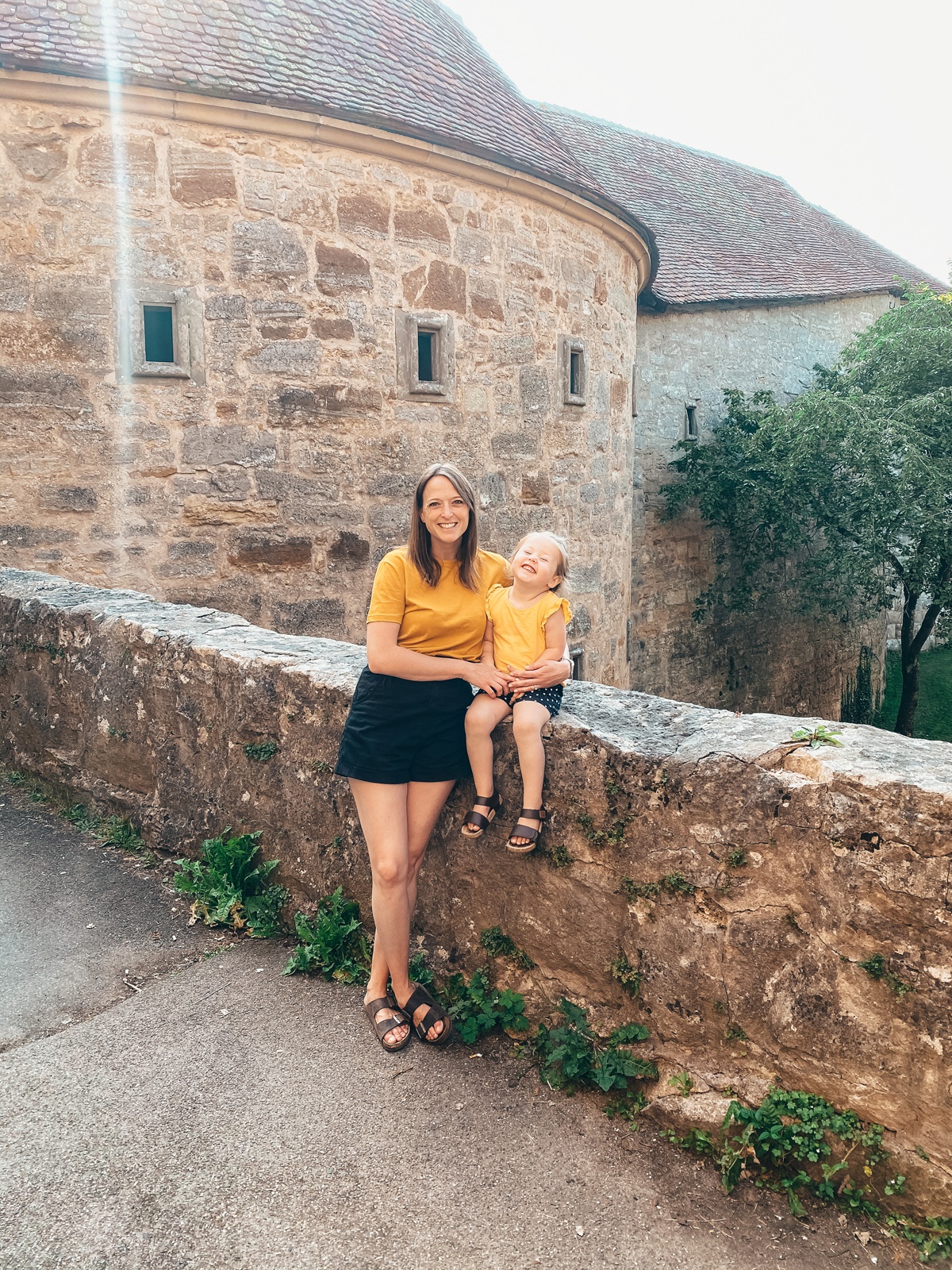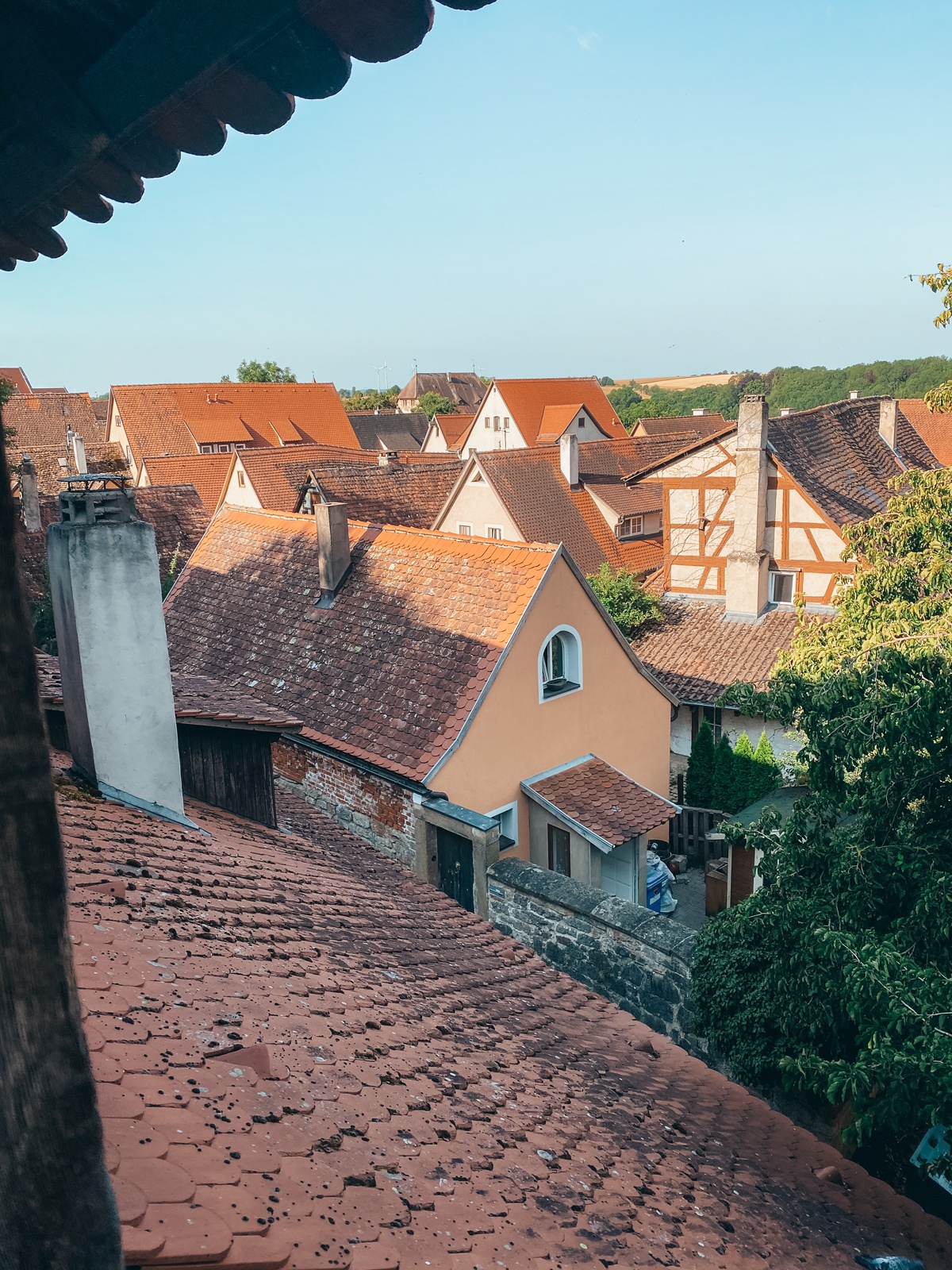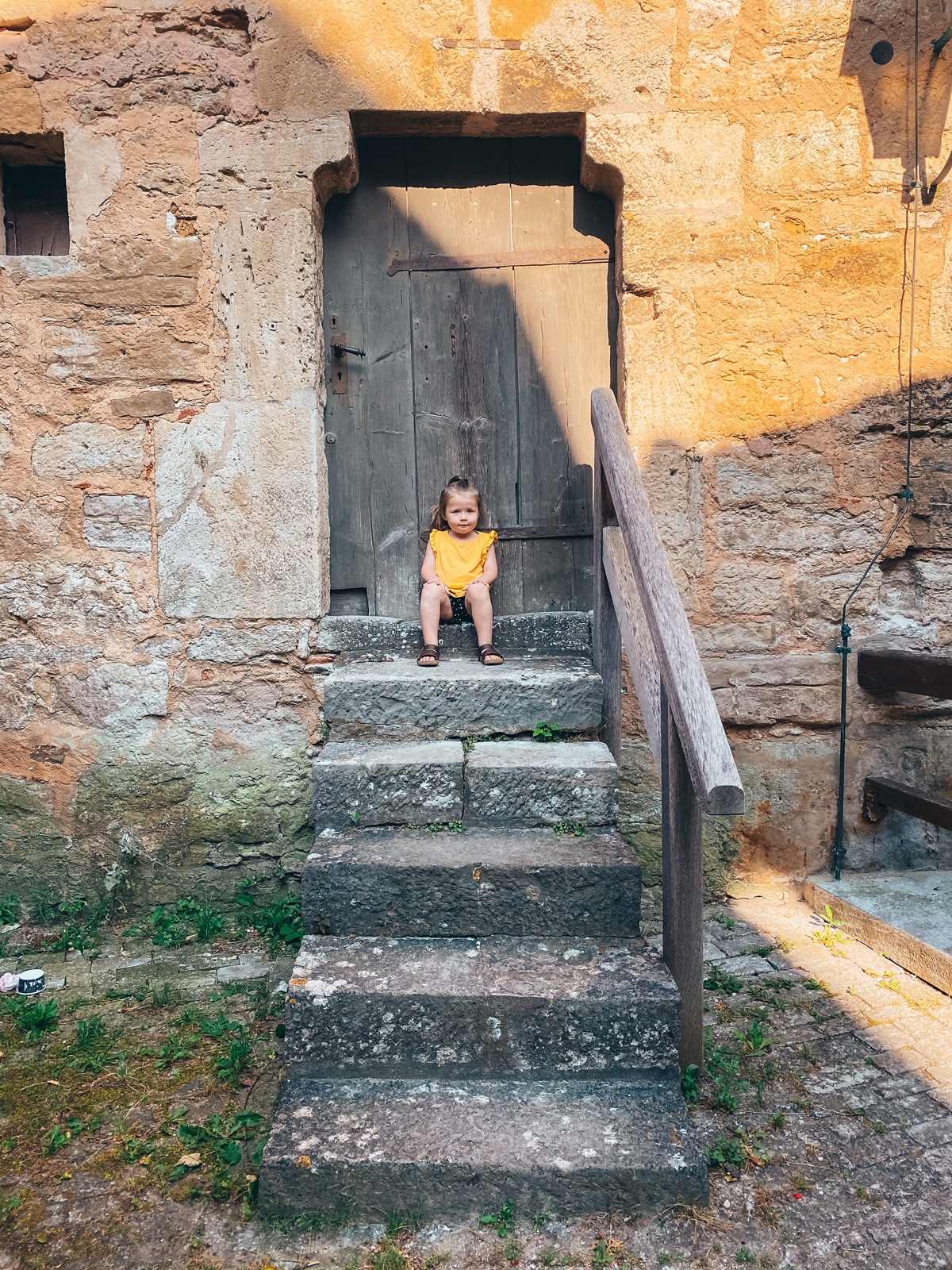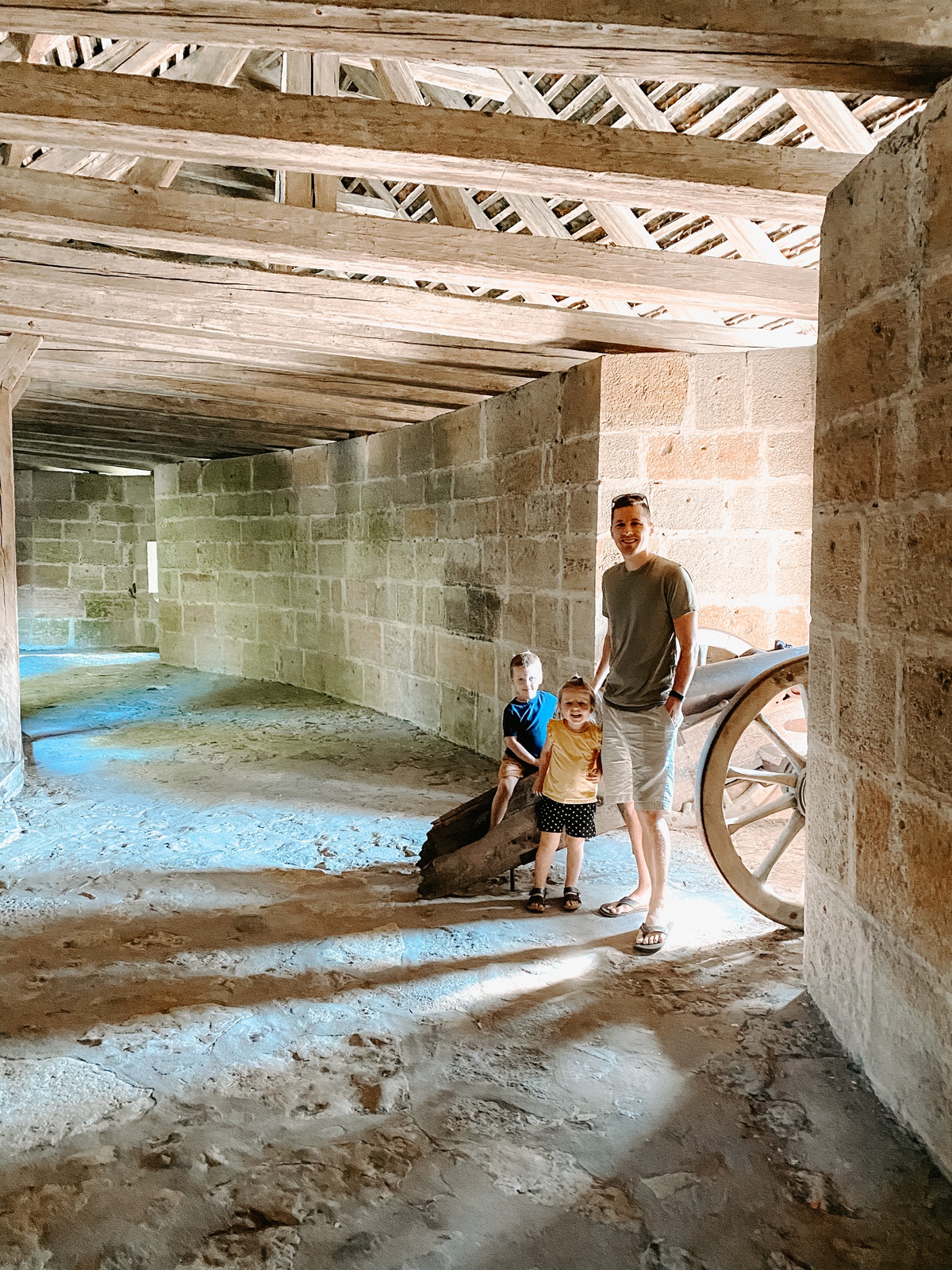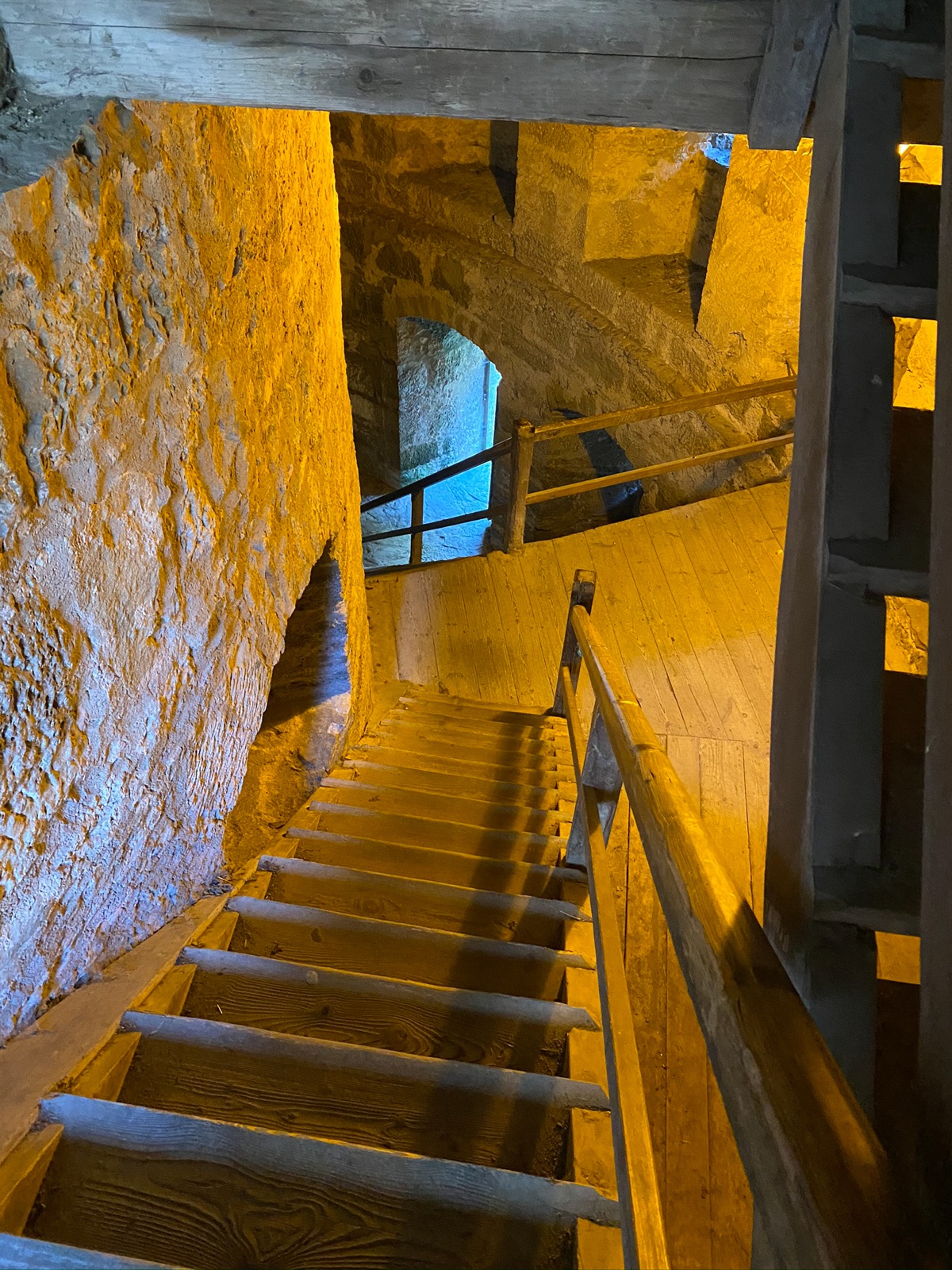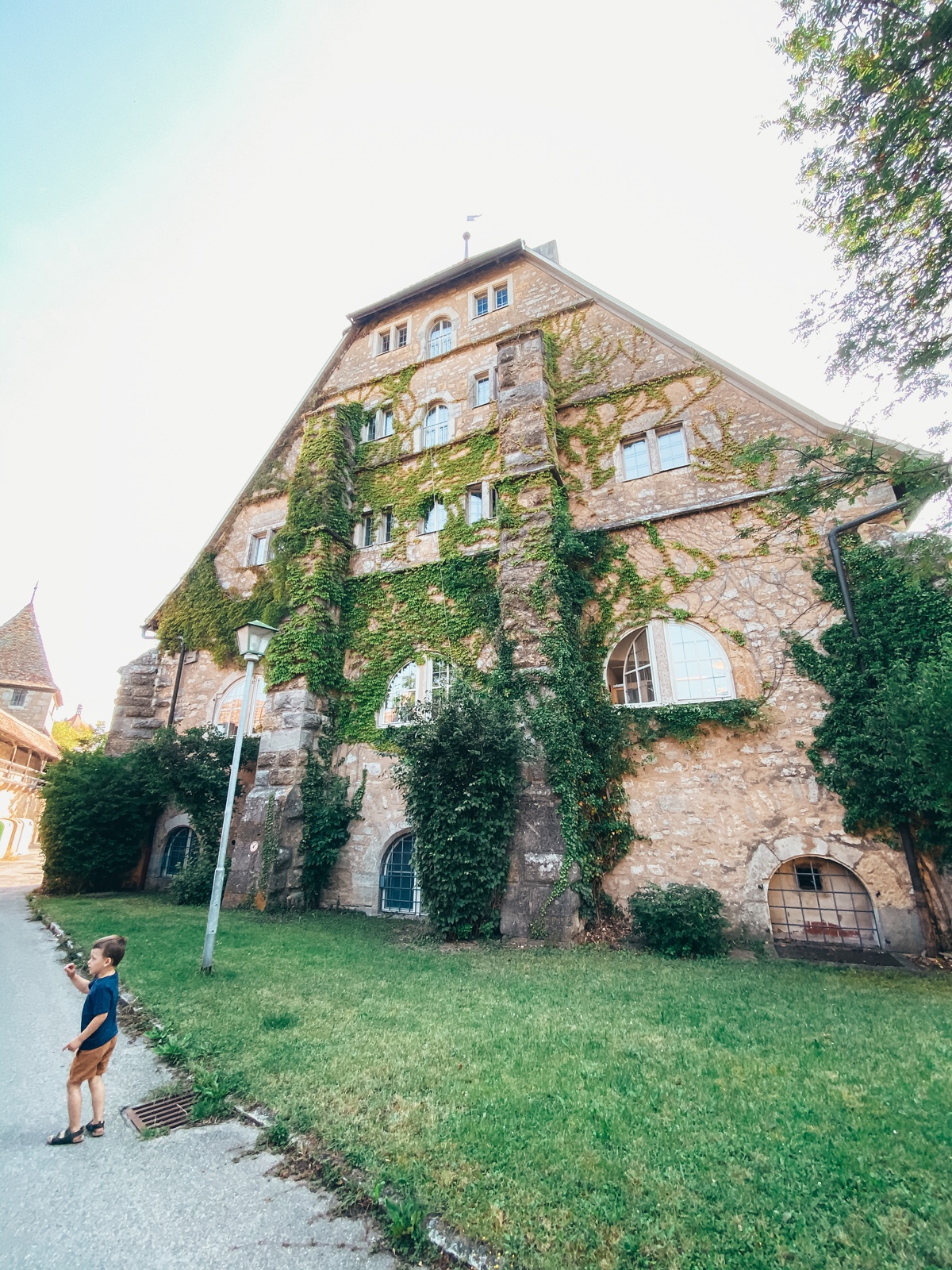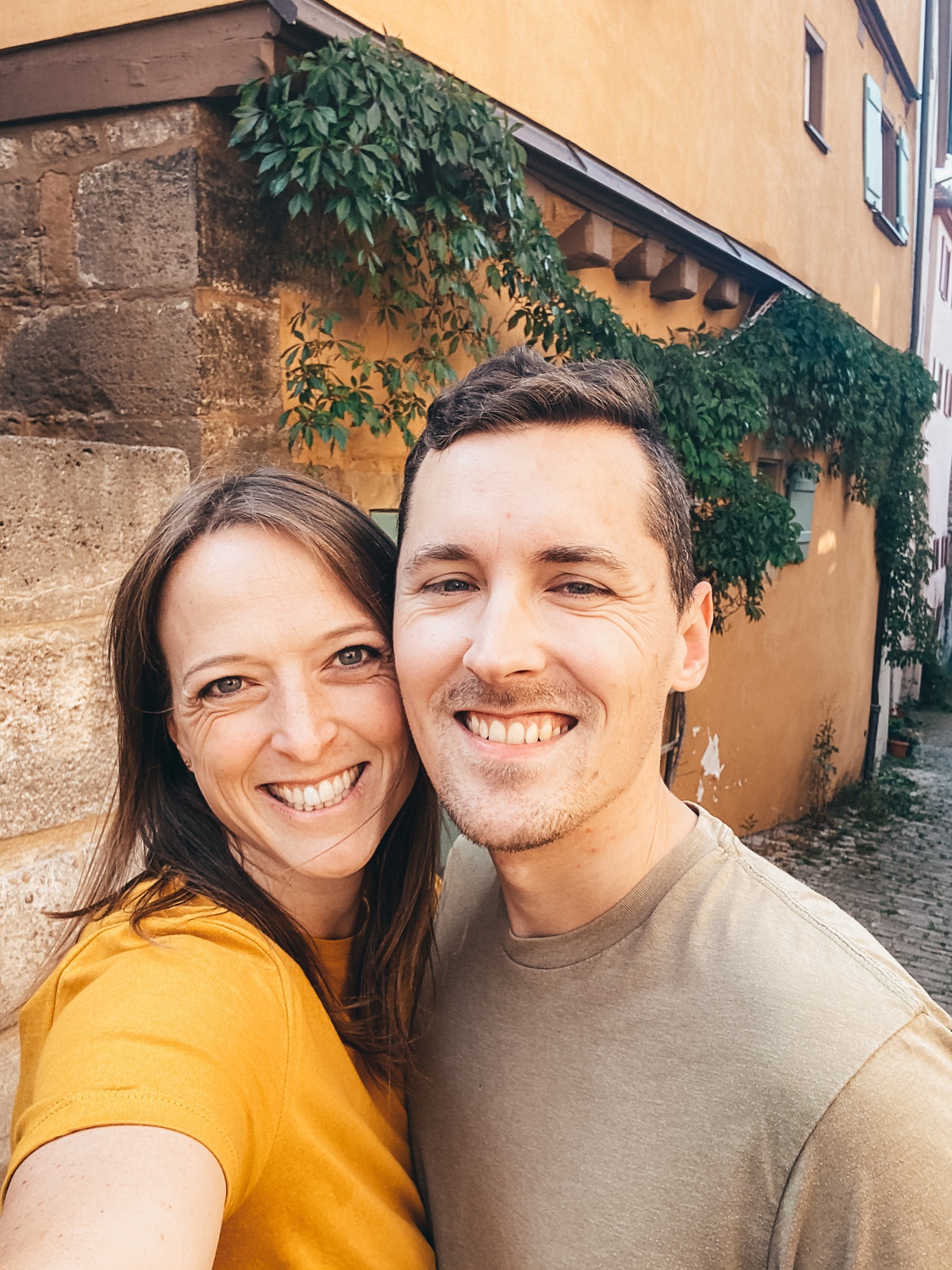 Touring Rothenburg ob der Tauber was the highlight of our southern Germany trip! I would visit this magical city again with kids in a heartbeat!
xoxo Karisa