Last week I told you I was participating in the One Room Challenge hosted by Calling it Home. Check out my plans and inspiration here! This week's mission was texture spray painted counters! I know I'm going out on a limb here, but in an effort to save money on this bathroom makeover I'm willing to try some funky things!
Yes, I'm in my "baby has gone to bed" outfit. No fashion show here I apologize! 😂 Here are the simple steps to spray painting your bathroom vanity counters!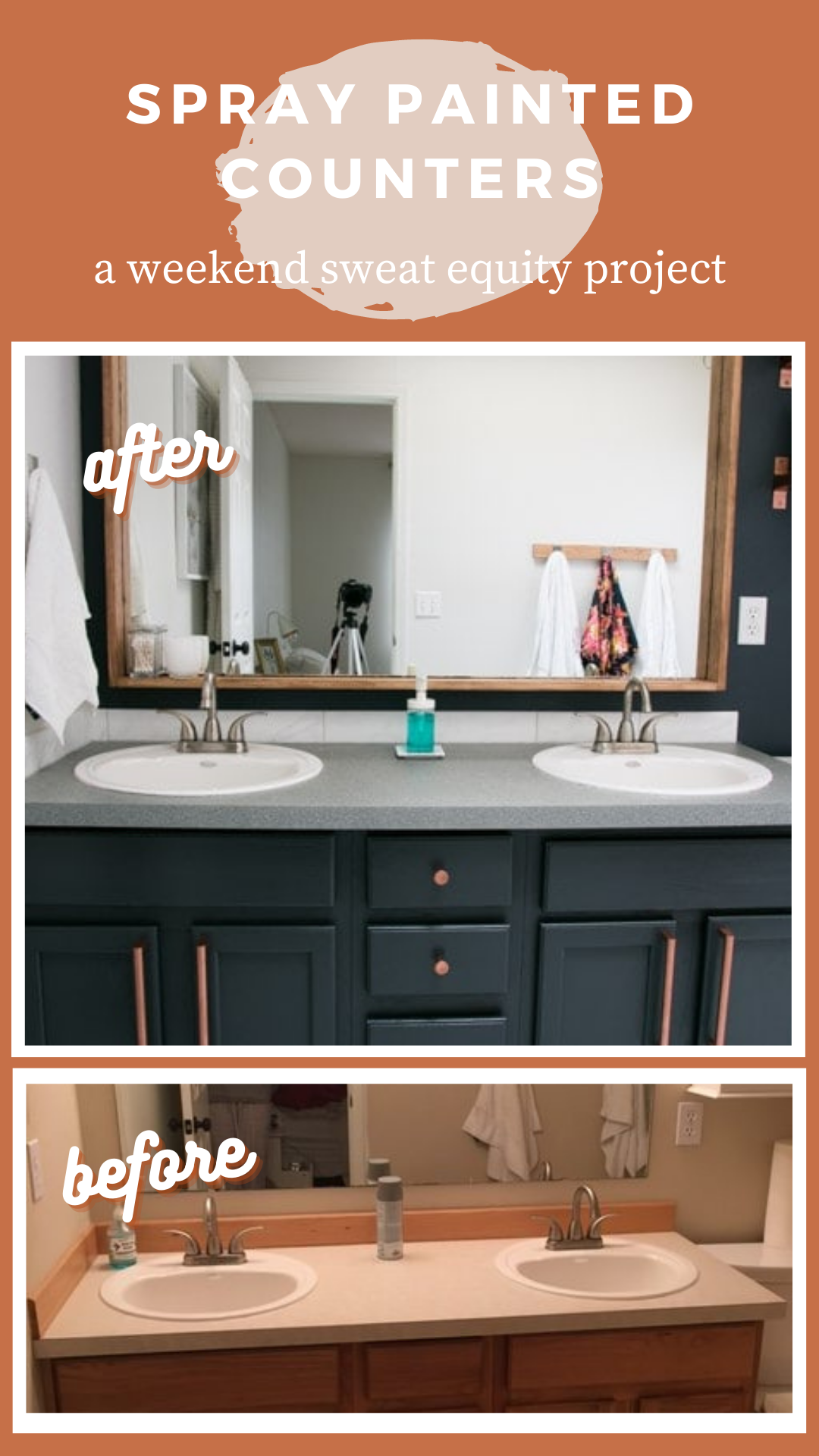 Here are some more bathroom posts to read on Petite Modern Life!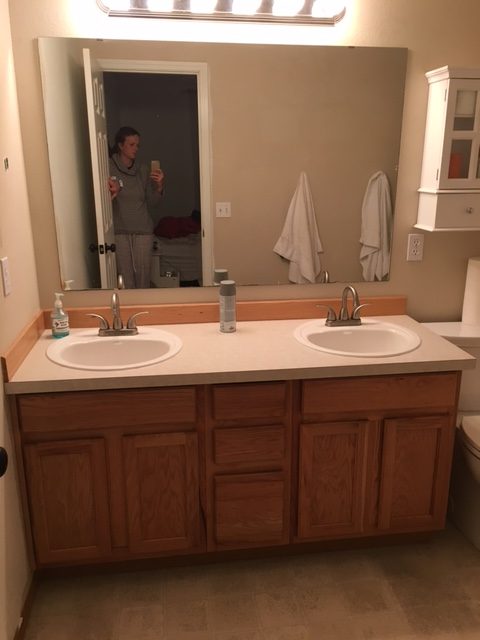 Step 1: Tape off the sink and walls if you're planning on painting the backboard too. I actually ended up just adding a simple Carrara marble subway tile backsplash!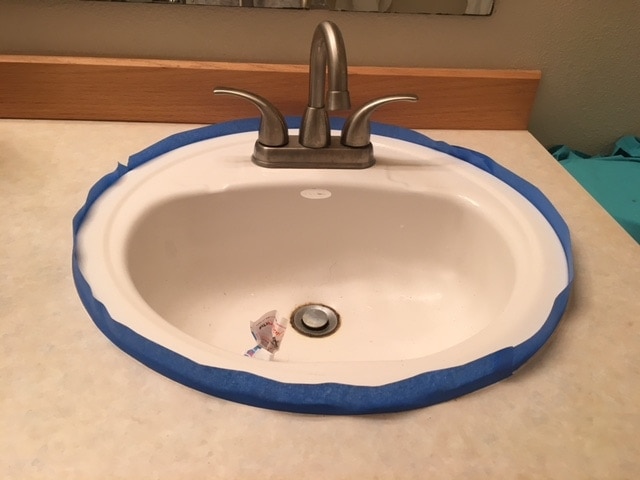 Step 2: Use plastic bags to cover the sinks and any worrisome spots like close mirrors and walls. I wasn't overly concerned with getting spray paint anywhere but on the mirror since I'm going to be painting over the cabinets and the walls, so I loosely covered those places.
**Note: After using my first entire can and feeling like I was only at half the desired coverage, I realized that painting the counters gray prior to spray painting the texture, would have helped the overall color, coverage, and maybe even adherence of the spray paint.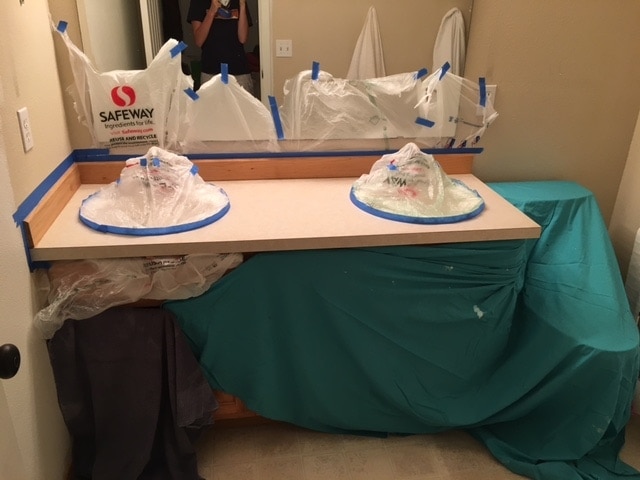 Step 3: Get your can aaaaall shaken up for the recommended time. You'll want that texture really spread out with the paint. I used Rustoleum American Accents Stone Textured Finish in Gray Stone. Unfortunately/fortunately (however you look at it), the only place I could find this color at the time was Amazon.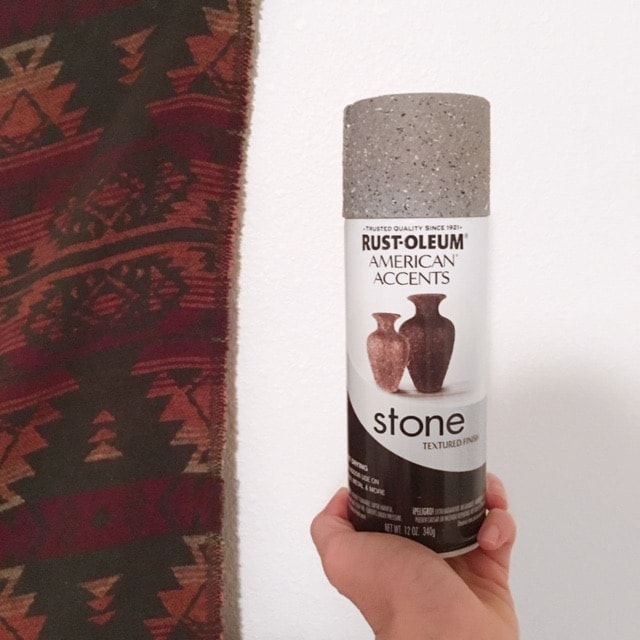 Step 4: Scratch up the counter with sand paper all around then wipe clean.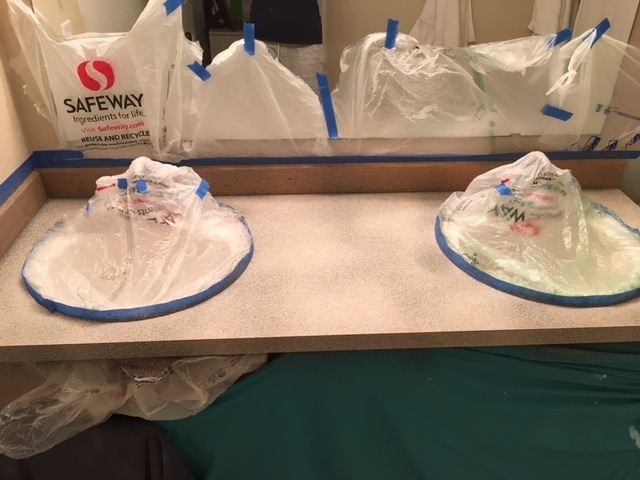 Step 5: Holding the can and the proper angle and distance away (as indicated on the back instructions) spray your first thin layer across the surface. The can said to let dry for only 15 minutes before adding a second coat. It might take you about 6-10 coats (2-3 cans) to get your desired texture.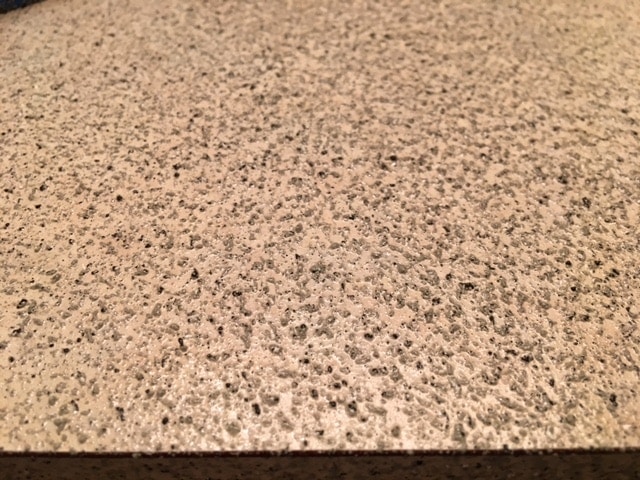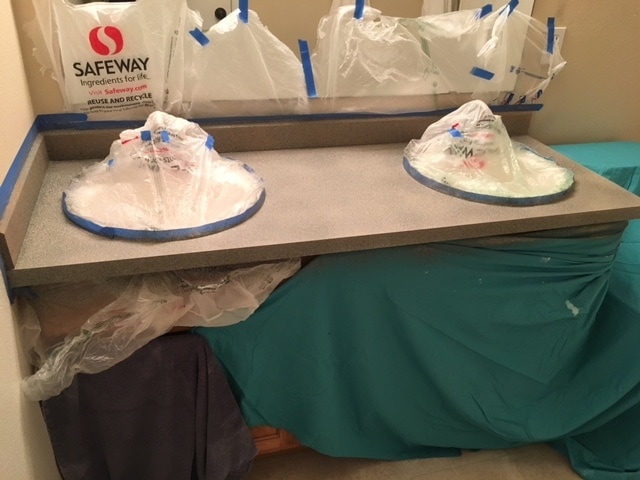 Step 6: After you've reached the desired coverage let dry for 24 hours without placing anything on top. After the paint has cured, seal it with a counter product like this to protect the texture longer.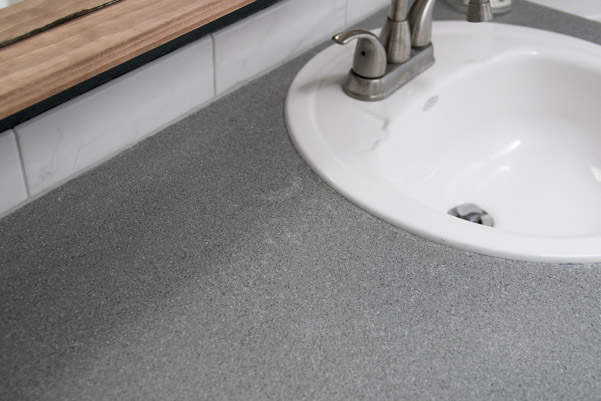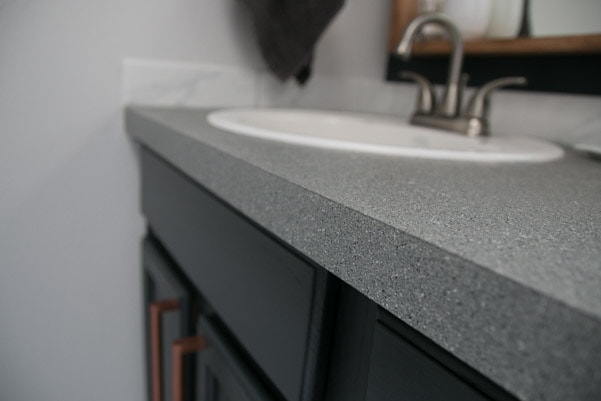 I hope these spray painted counters inspire you to update that builder grade bathroom counter without fear! Give it a try! SEE THE FINAL BATHROOM REVEAL HERE!
Here are some more bathroom posts to read on Petite Modern Life!