I'm soon to be an Auntie for the first time. And it may happen on Christmas day. What a joy that would be! I got the luck of the draw getting the only sister-in-law I have. She's amazing, kind hearted, an incredible teacher to little children, always laughing, an encourager, and a huge go-getter. Basically this little baby is going to have one fabulous mama. So to celebrate her and his growing self, some gals and I threw her a mountain themed baby shower! The decorations were my job and I had just a little bit too much fun getting them all together so I had to share.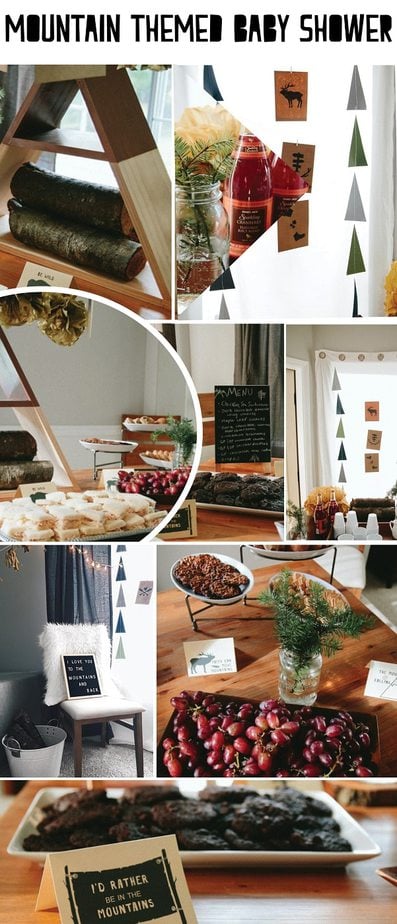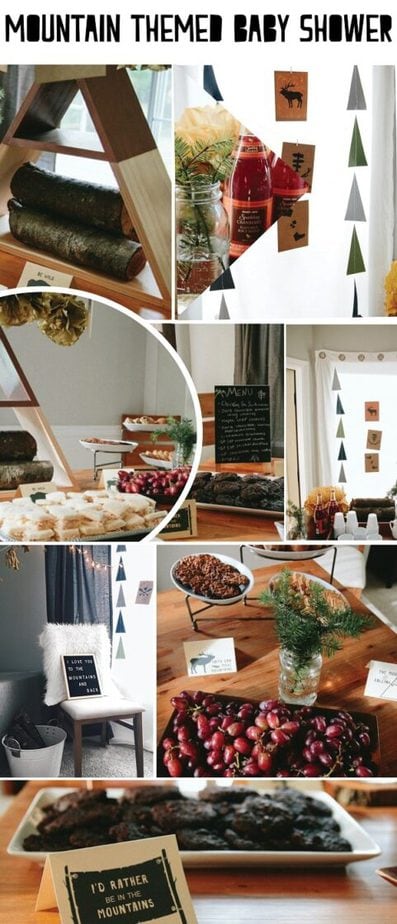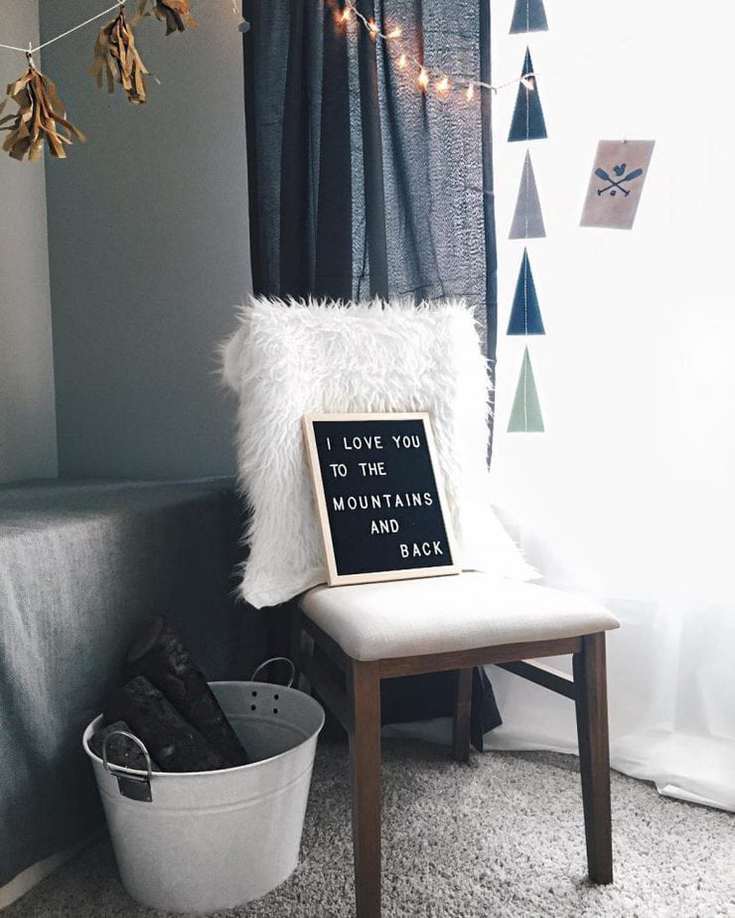 I purchased heavy 8.5″ x 11″ heavy paper from Hobby Lobby in soft colors to make the triangle banners. I printed triangle outlines for me to easily cut them out and sewed them on a sewing machine! This is me favorite paper sewing tutorial.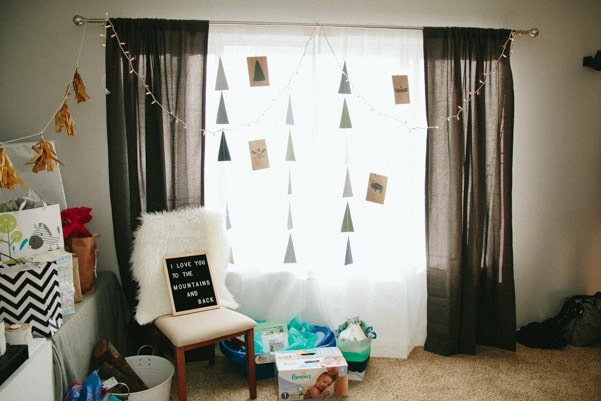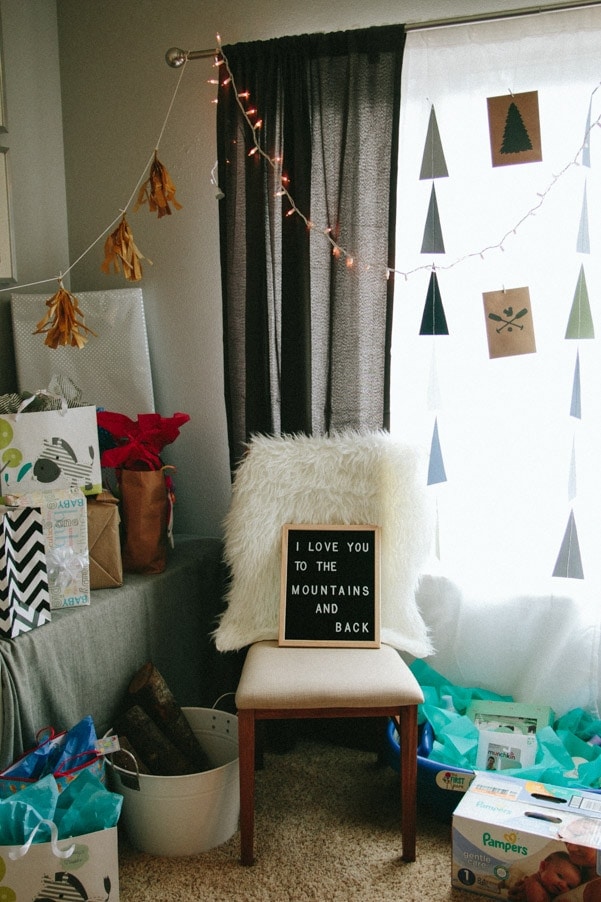 Adding a curtain or sheet is a quick way to make a little backdrop to any table. Then I hooked the banners to it!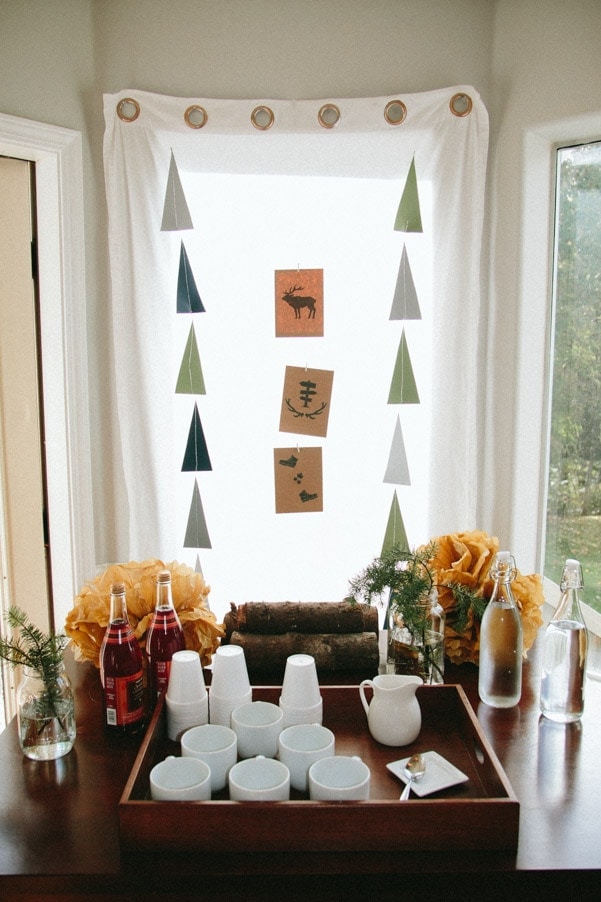 I printed up these fun little mountain graphics on some kraft paper envelopes I had in my stash.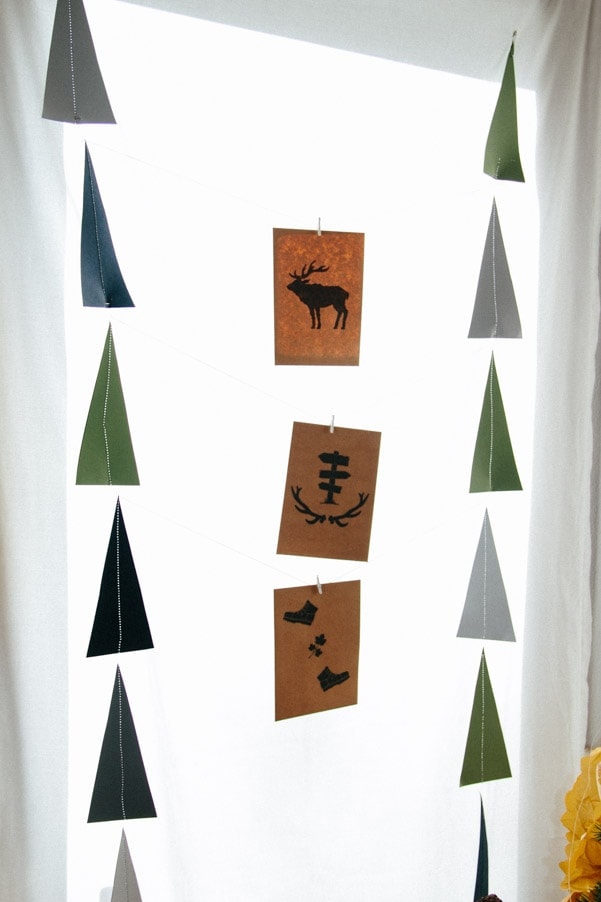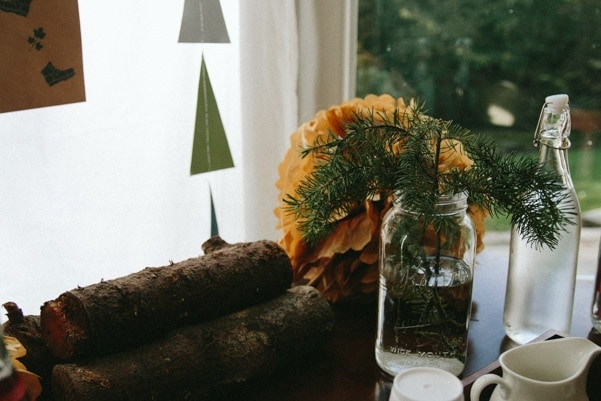 A recent winter storm provided the greenery :) The chopped wood is a staple decoration I usually keep next to my fireplace, but bring out to decorate weddings and parties with too! I've had to convince my husband that it is never to be used as actual firewood if he values his meals…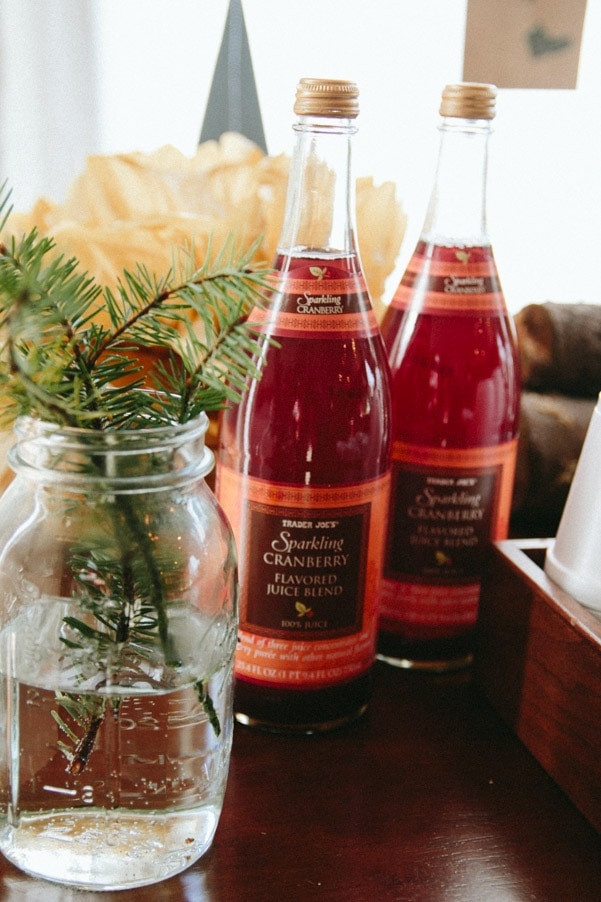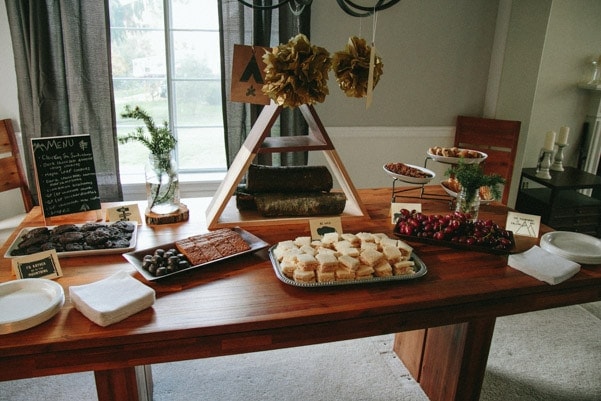 Our mountain menu was your typical survival fare of chocolate chocolate chip cookies, TJ's graham crackers, chocolate covered mallows, chicken finger sandwhiches, hot cider, sparkling cranberry juice, decaff coffee, grapes and more GF cookie options. Man can live on cookies alone…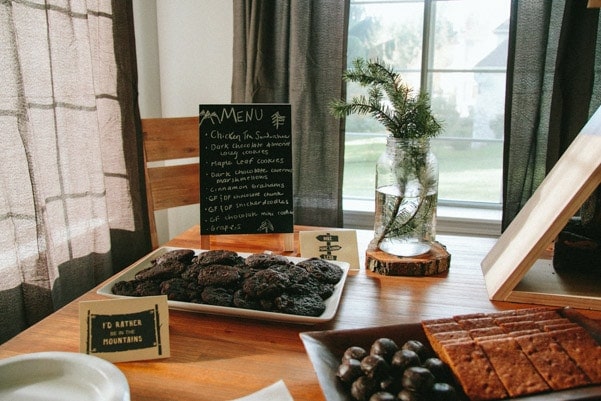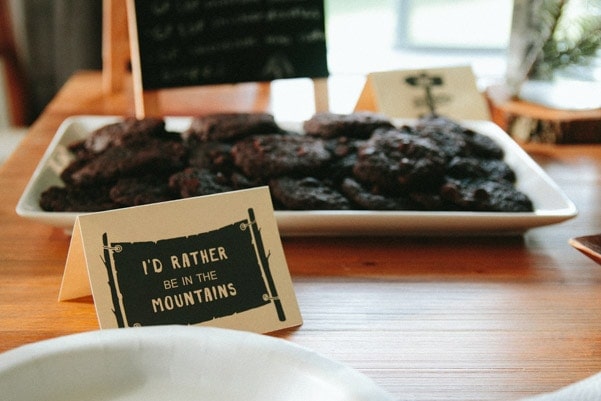 These little table quotes were fun and quick to make! I use Adobe InDesign and Illustrator for these little projects. I simply create a document that is sized to the paper I plan on using with .25″ margins and in the print menu choose the paper size that is closest to what I'm using (5″x7″ in this case) and make sure it's printing in the centered position. Our printer takes special sized paper in the vertical tray and voila!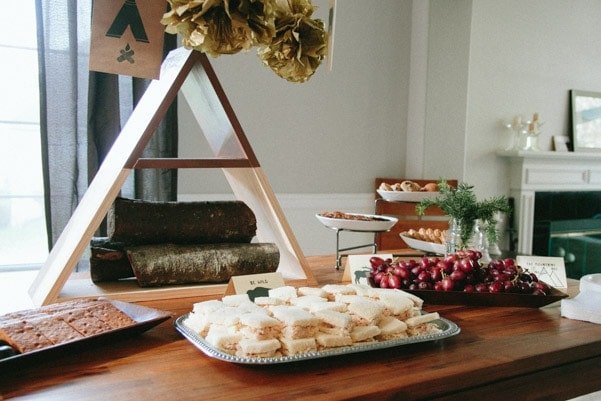 tutorial for this triangle shelf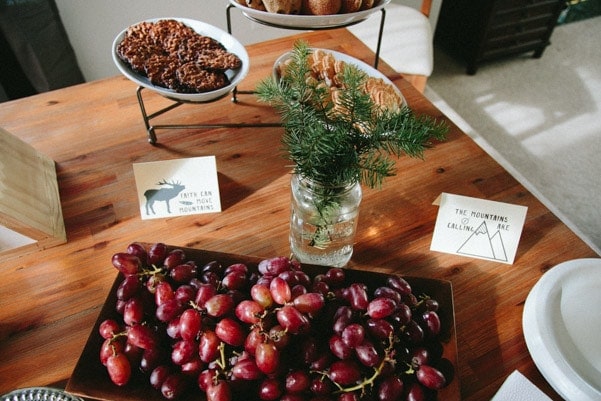 For my quotes I looked up "mountain quotes" on Pinterest and had a plethora of ideas.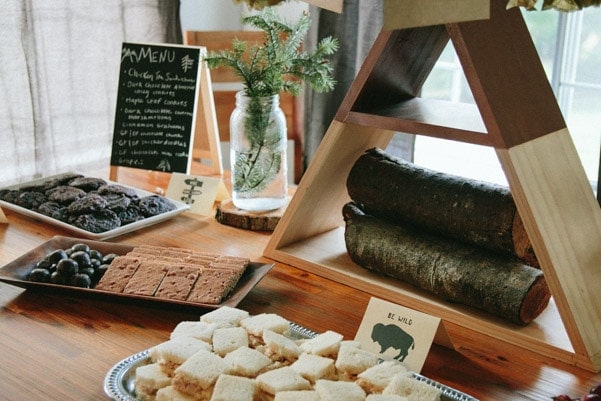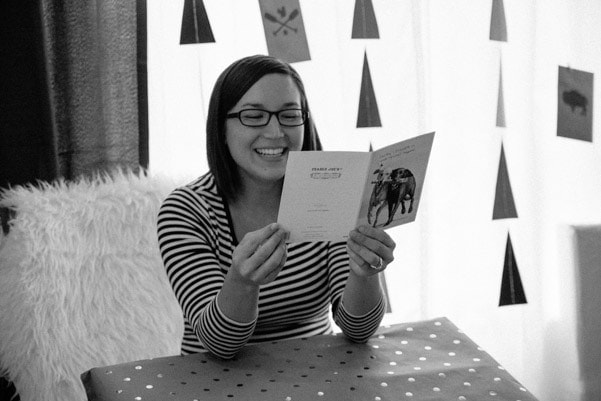 Here's my sister-in-law just being too cute. Also this bag from a delivery nurse friend was priceless. I really hope she takes it grocery shopping with her.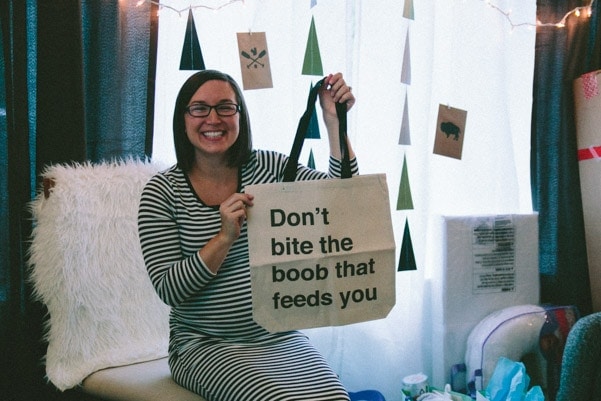 ♡♡♡♡♡ "I love to you to the mountains and back" little baby G! ♡♡♡♡♡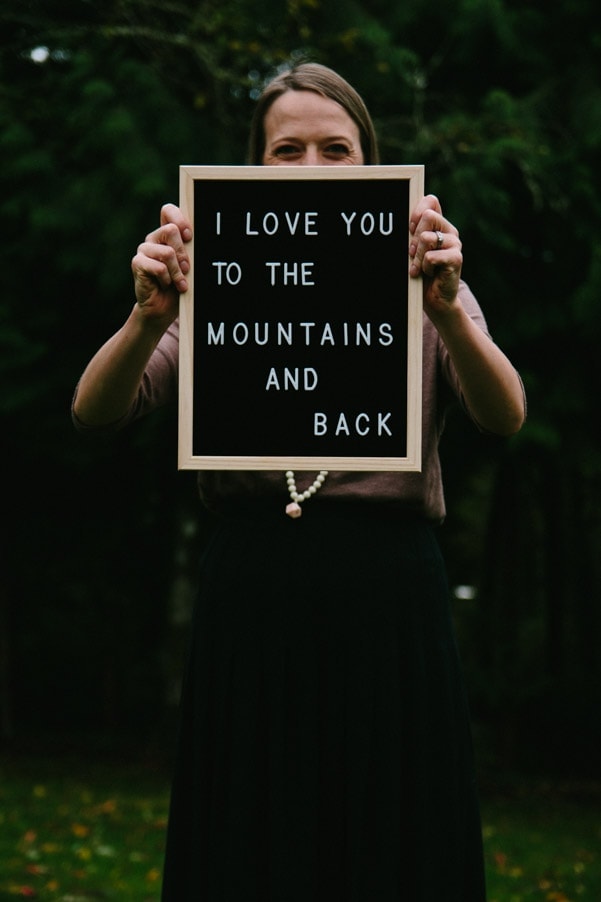 Hope you loved this mountain themed baby shower! Let me know if you want me to add any prints to the blog for your own! I hope to do so anyways soon :)