Remember back when I drew up curb appeal plans for Lindsay and Lazlo's house? Here's a review.
Before: There house was pretty much a clean slate for decoration. It had cute little planter concrete beds and framed windows.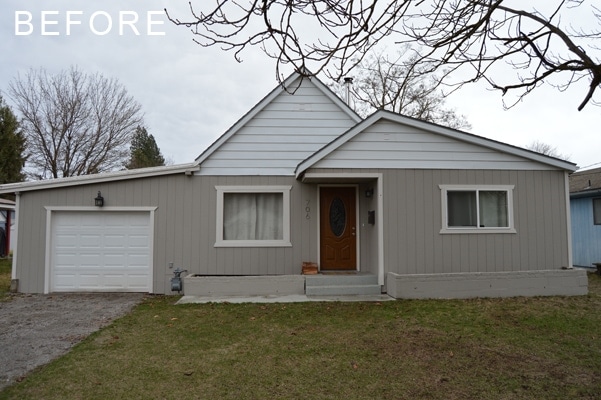 There was just a little too much tan happening, so here's my photoshop plan of what I suggested to fancy it up…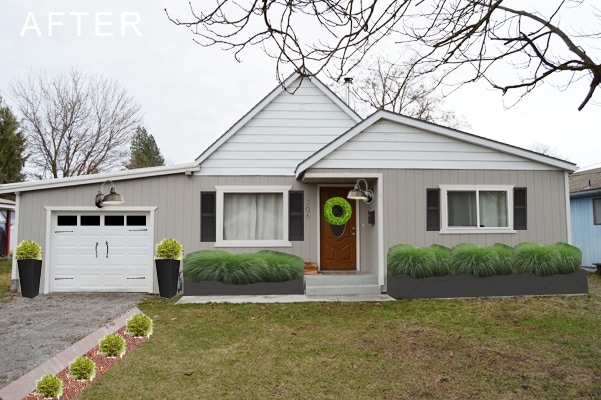 Black accents in the form of shutters, painted planters and attachable garage details being the main points.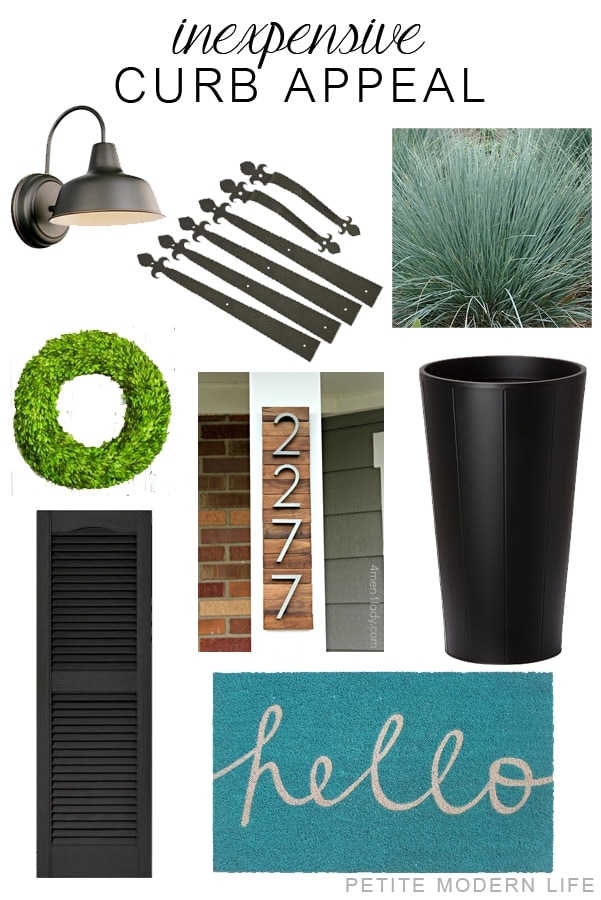 barn light / garage decor pieces / boxed wreath / modern house numbers
And you know what? They went for it! And it is so beautiful.  They even told me that their updates have started a trickle effect through the neighborhood and they're seeing more houses spruce up their curb appeal. How cool!?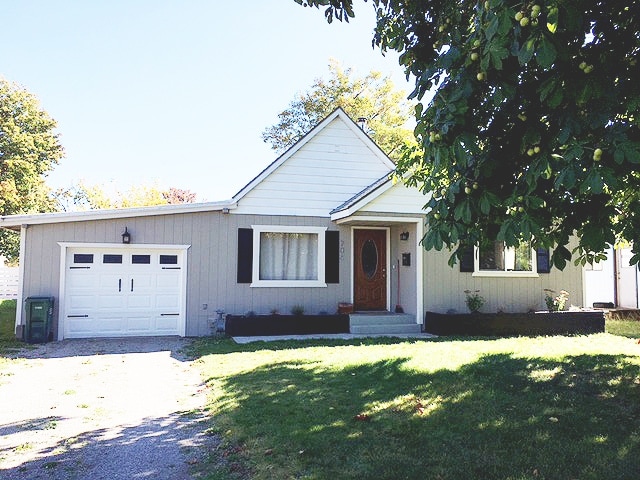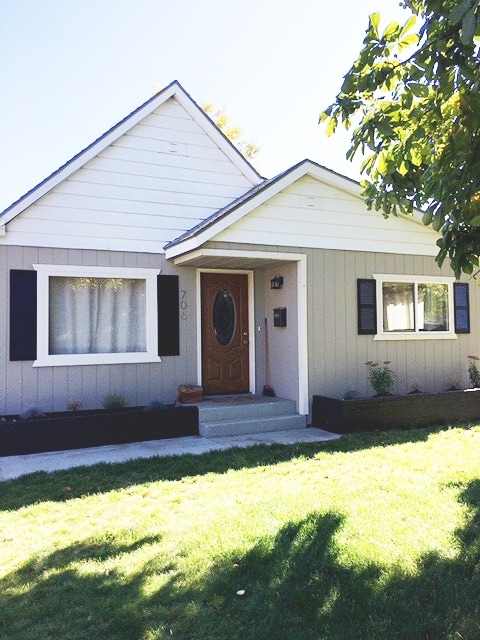 Thank you Lindsay for sharing your home updates with us! Share or Pin this inspiration below!