Hey there! So two times a year Calling it Home hosts a grand One Room Challenge (ORC). It's open to all bloggers and features some stunning designers who take 6 weeks to transform a space of their choice, share their process, cheer one another on, and give a grand reveal at the end. Two years ago I completed my Office Makeover in the ORC and was featured in This Old House magazine! What a hoot!
This time around I'll be embarking on a Master Bathroom Makeover. For under $100. Am I crazy? Maybe. Can I really do it to the PML standard for that little money? I guess we'll both see! Here's the plan.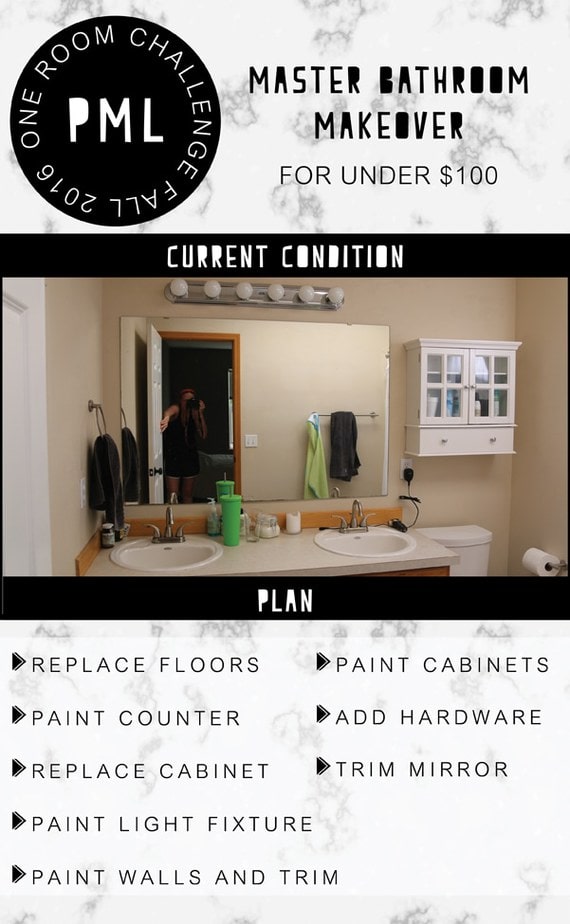 The ways I'm planning on saving $ are as follow:
Use as much paint as I already have on hand.
Keep the vanity and mirror.
Use a cheap floor option (will reveal what when the time comes).
Use as much decor as I can that I already have.
Become best friends with spray paint.
Use hardware leftovers that I have.
So that's the plan. Here's the inspiration.
-C O L O R-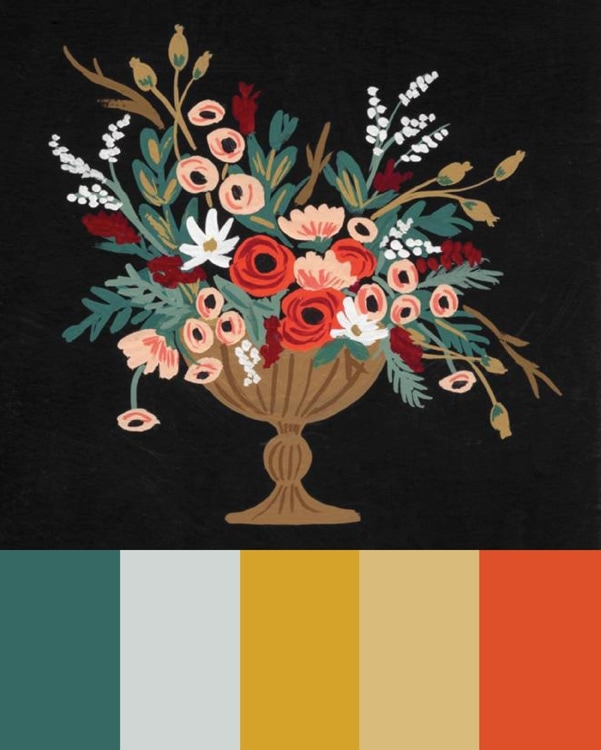 -Style-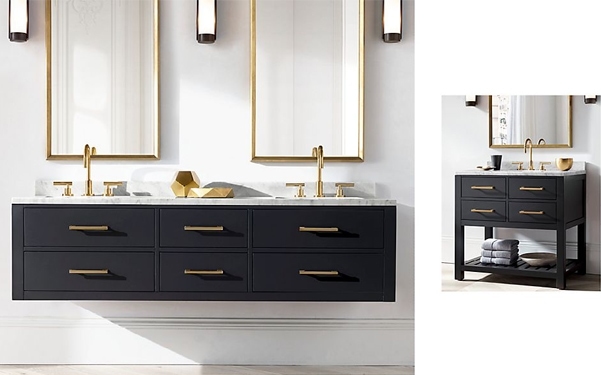 Restoration hardware has some good mock up styles that I like. Contrasting colors with pops of gold and simple styling.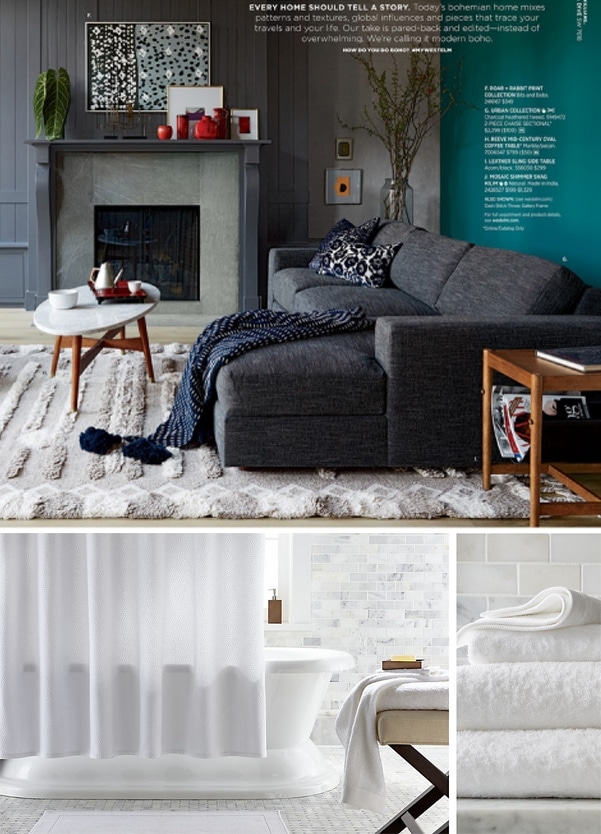 These pops of jungley color with wood textures by West Elm and Crate & Barrel are right up my alley (and in my garage paint supply!)
I hope you follow along each week to see what this makeover process will look like. It'll include the good, the bad, and the ugly. So grab your popcorn! Don't forget to check Calling it Home's site for all the other fun ORC projects happening. Cheers!