The time (and blogging dedication) have passed me by and we've officially lived in our home for 4 months! On September 25th of our 1 year home building journey, we passed final inspection and moved into our sweet European farmhouse. Was it completely finished? Oh not quite. ;)
CATCH UP ON ALL THE FARMHOUSE BUILD UPDATE POSTS HERE!
When we moved in we still needed stair treads, interior doors, a front door, stair railing, and projects of our own like the fire place finish, range hood, tiling, pantry, and decor. To our joy, passing inspection was not contingent upon these items!
Here are some of the photos from the early move in time!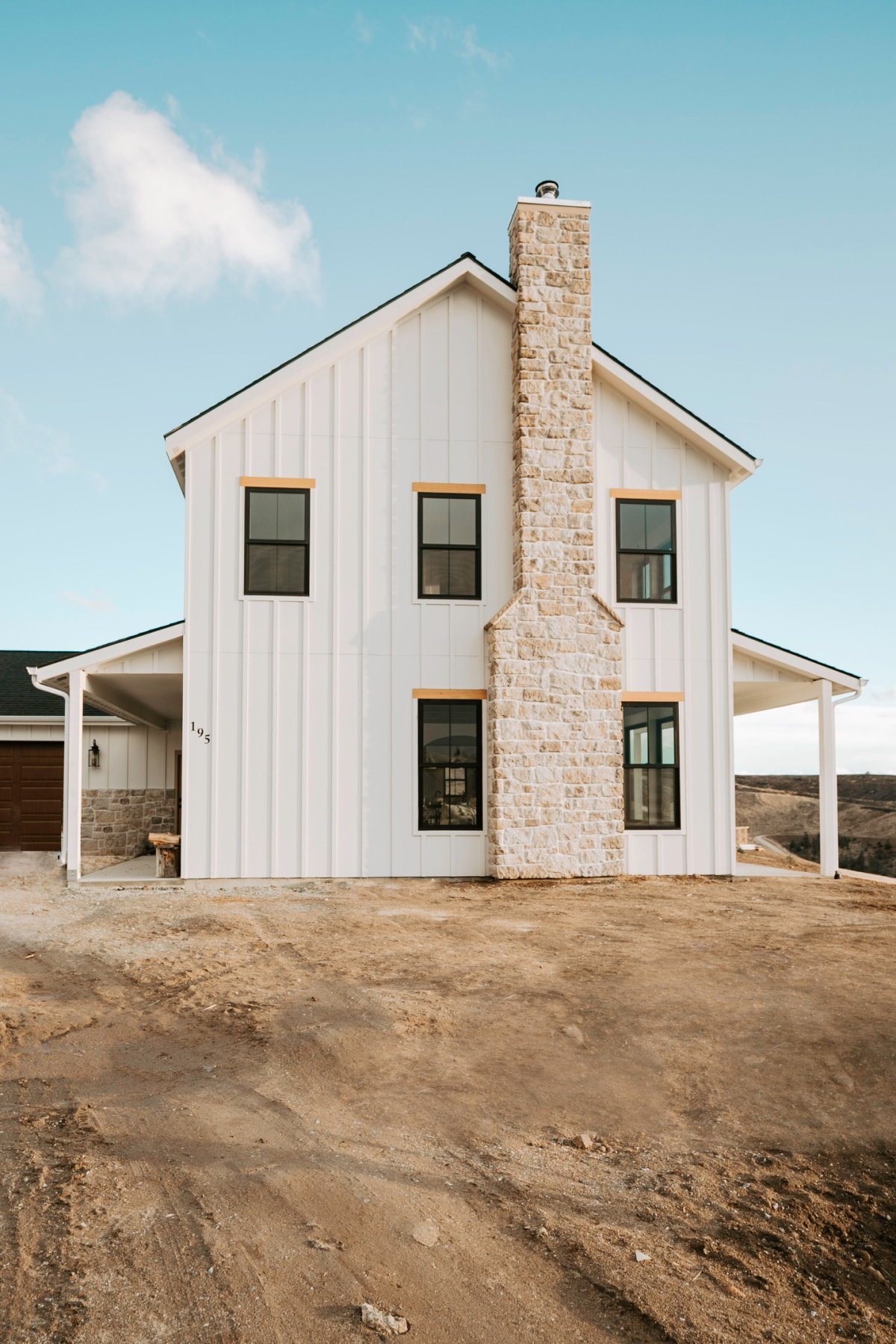 The exterior stone:
We love all the stone detail done on our house. It adds so much character to an otherwise basic style home. We went with Creative Mines Craft Orchard Limestone in Timberwolf. The color in person and on our home with the white grout is much warmer than their online photos show. This is actually what we wanted and we're very happy with it! Sometime in November we finally got our front door and interior swing doors delivered. Let me tell you, privacy to pee and sleep is a wonderful thing… ;)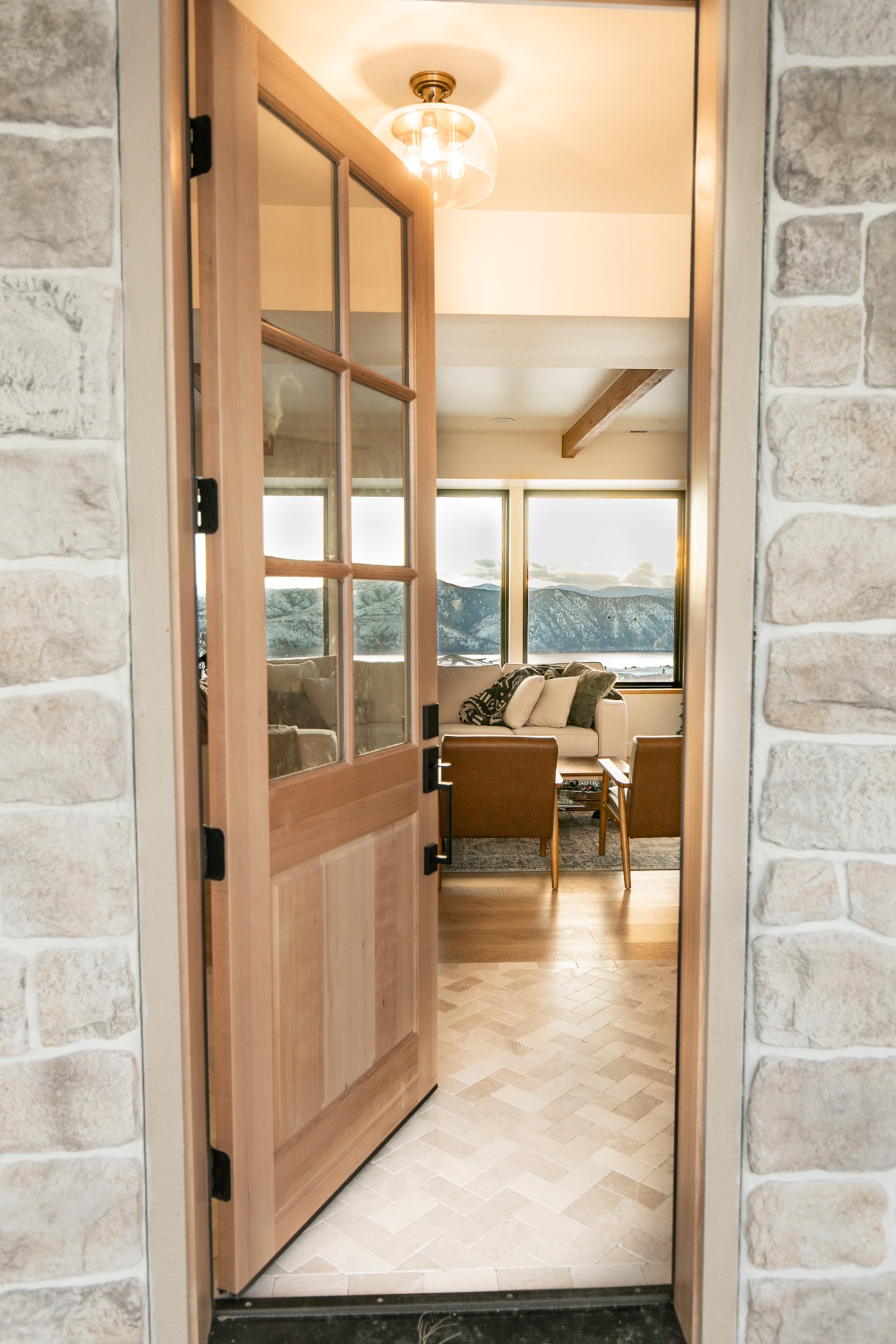 Slowly decorating the interior:
We purchased our couch (not exactly sold as in our original link, but I linked similar) back in June 2021 while living in Germany. I had never seen the couch or fabric, but I trusted it was what I was looking for! A closer look and review to come, but I like having a light couch that blends into the room. All the wood doors in our house are clear coated hemlock doors.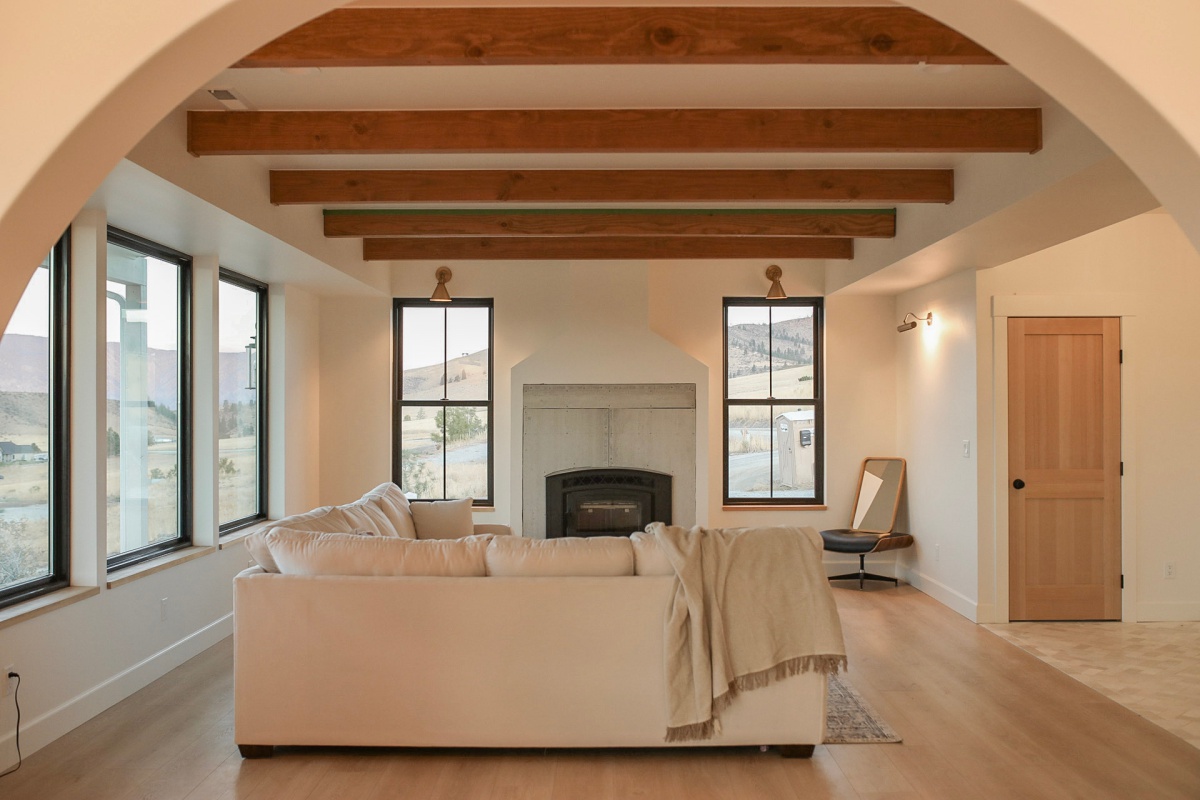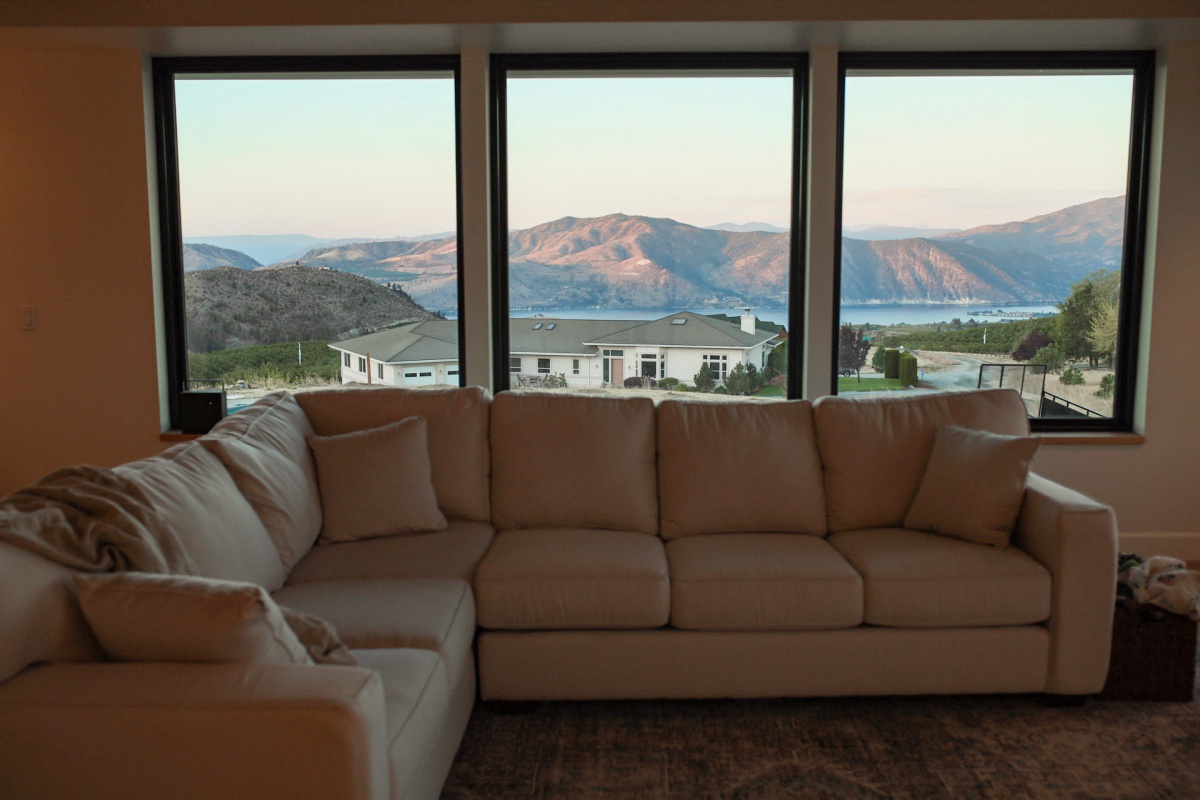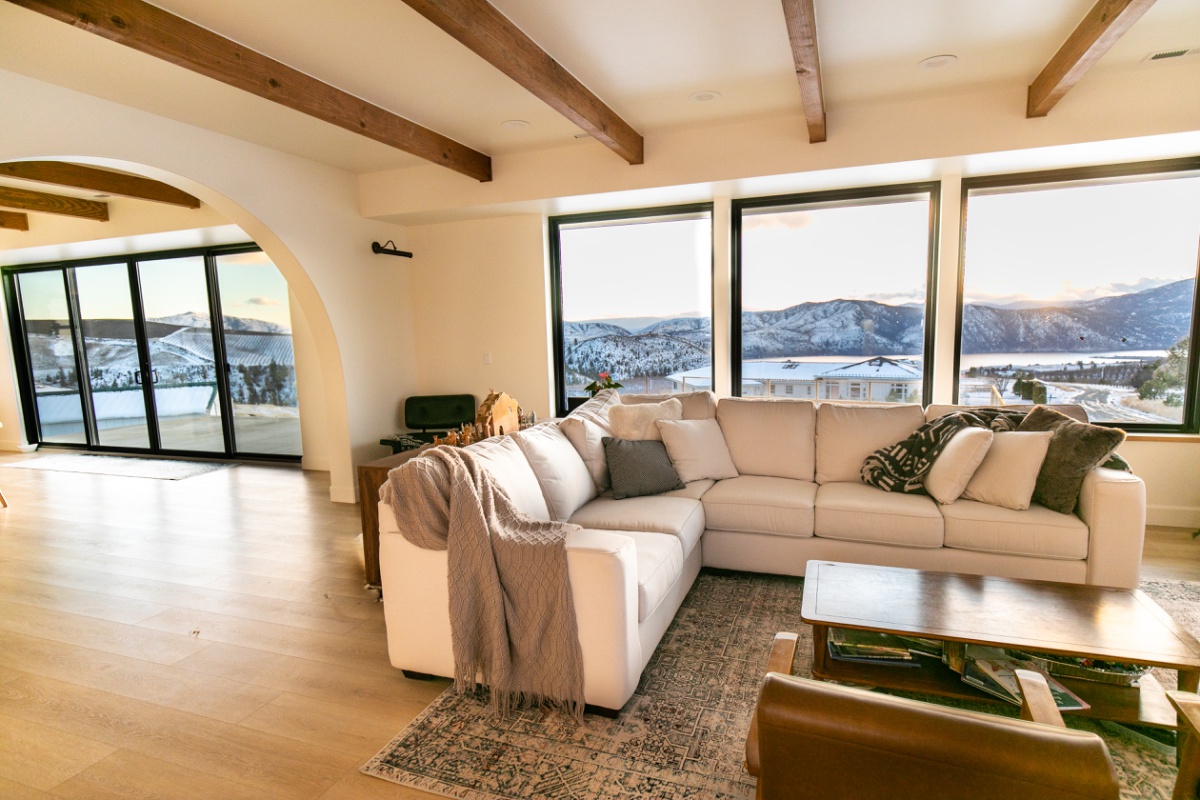 Having sold so much of our furniture before moving to Germany, we ordered quite a few items that were simply awaiting assembly in the garage of our new home. We set to work putting together the accent chairs, dining chairs, bar stools, kids and guest beds, and laying out the rugs as soon as possible. We were still left with a lot of wall space to decorate and over 2 months I decided what I wanted to go there.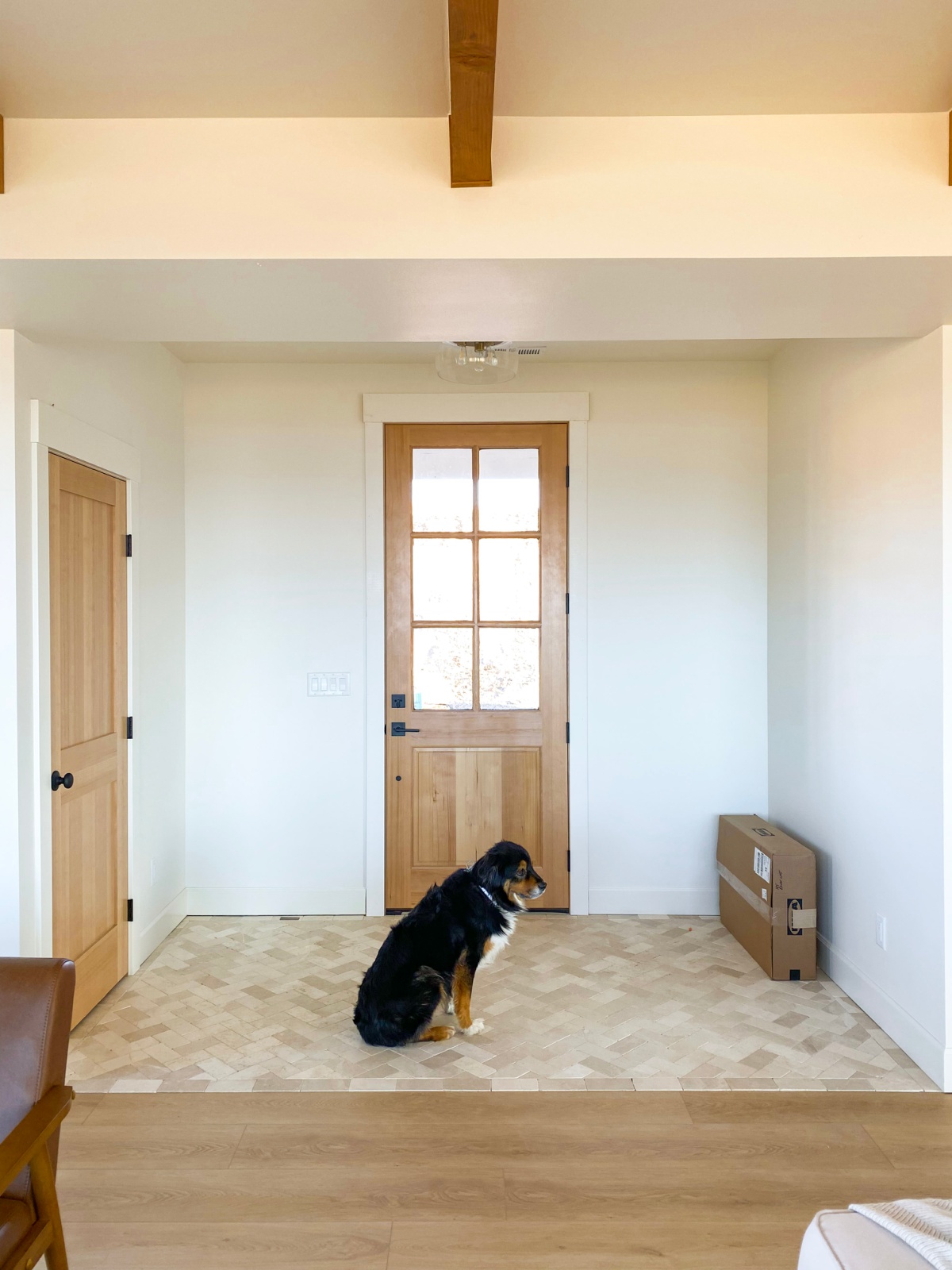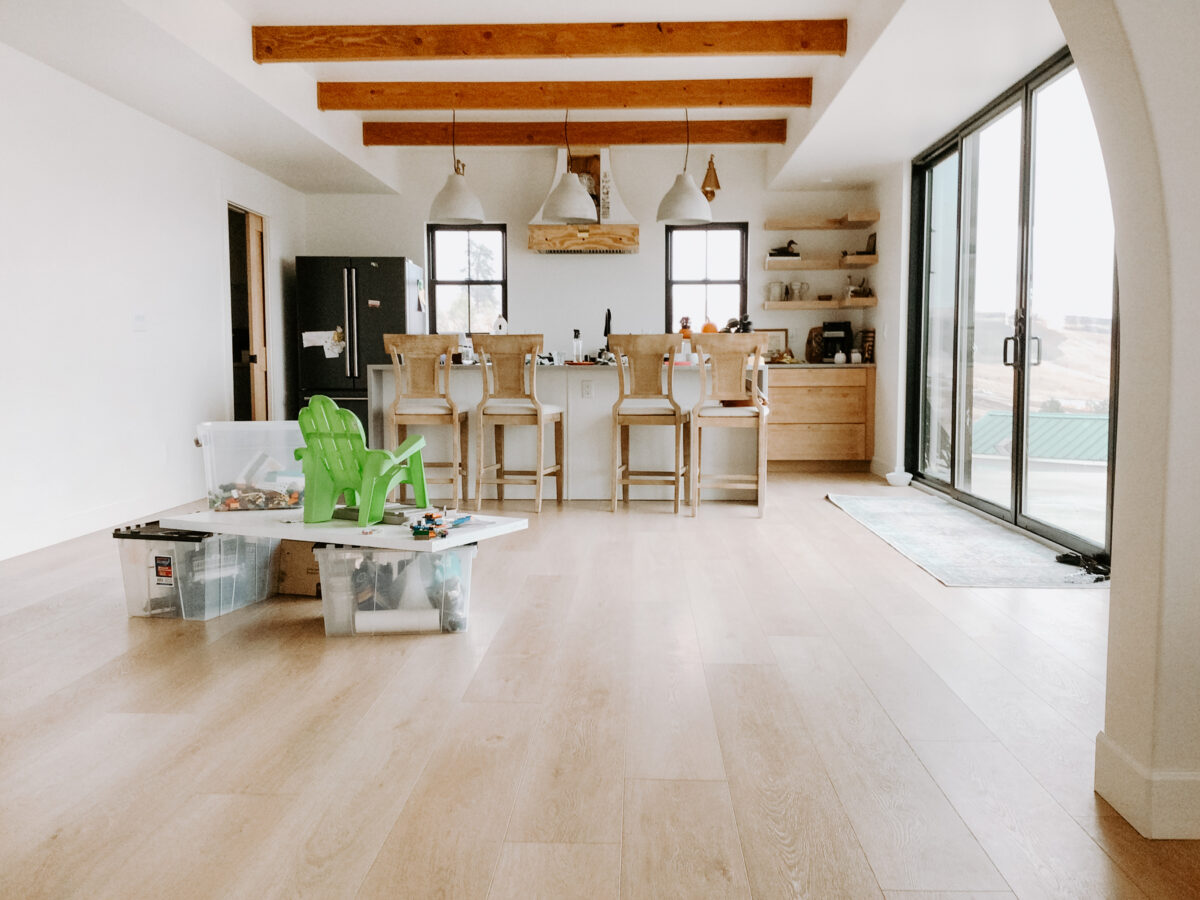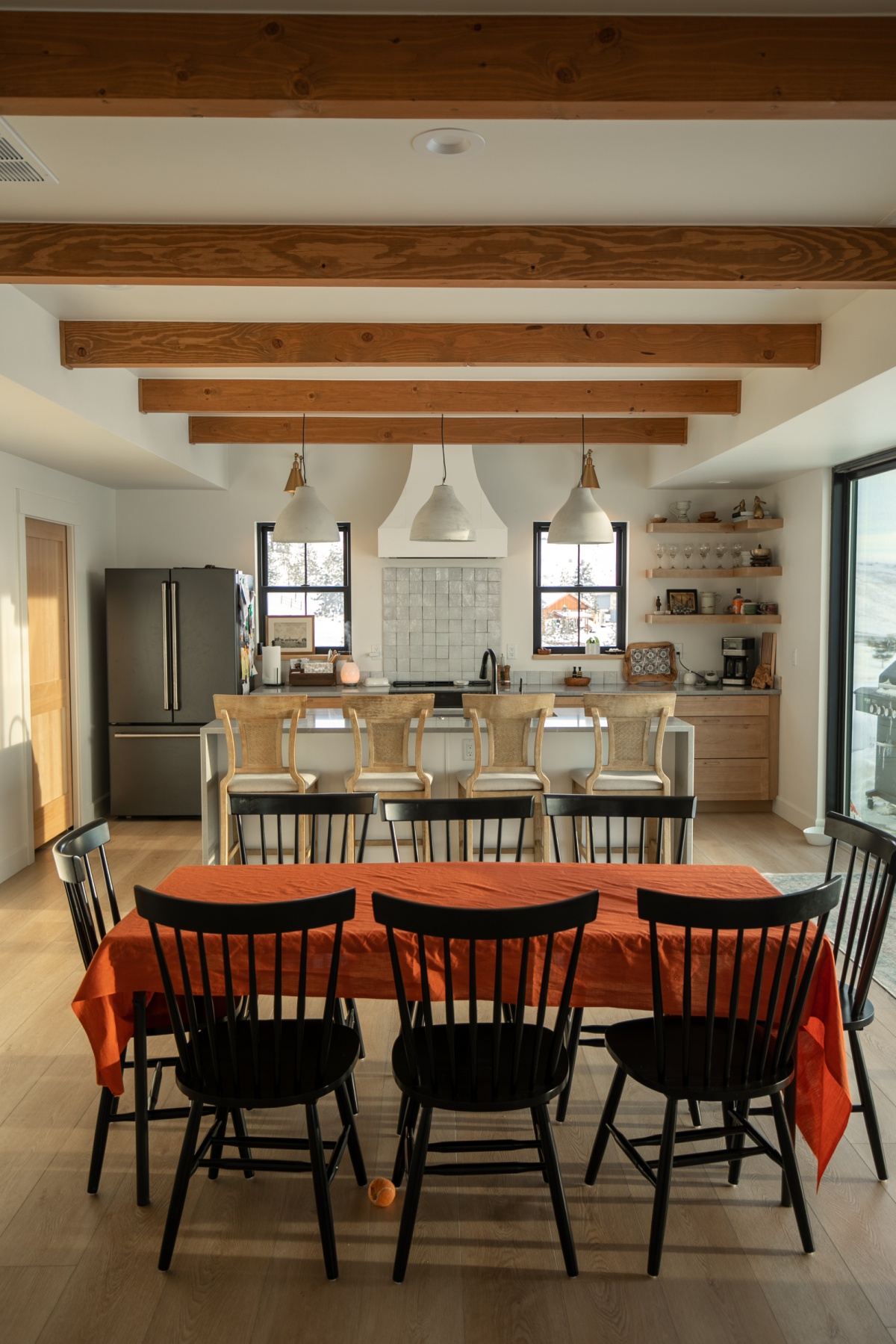 Kitchen progress and lighting love:
In order to have family over for the holidays whilst waiting for our dining table to arrive, we purchased a Costco folding table to "formally" dine on! We also added the backsplash and paper to the unfinished hood. (The paper is not permanent ;) We are so pleased with all the accent lighting in the house. It really sets the calm mood in the evening and mornings without having to use the overhead lighting.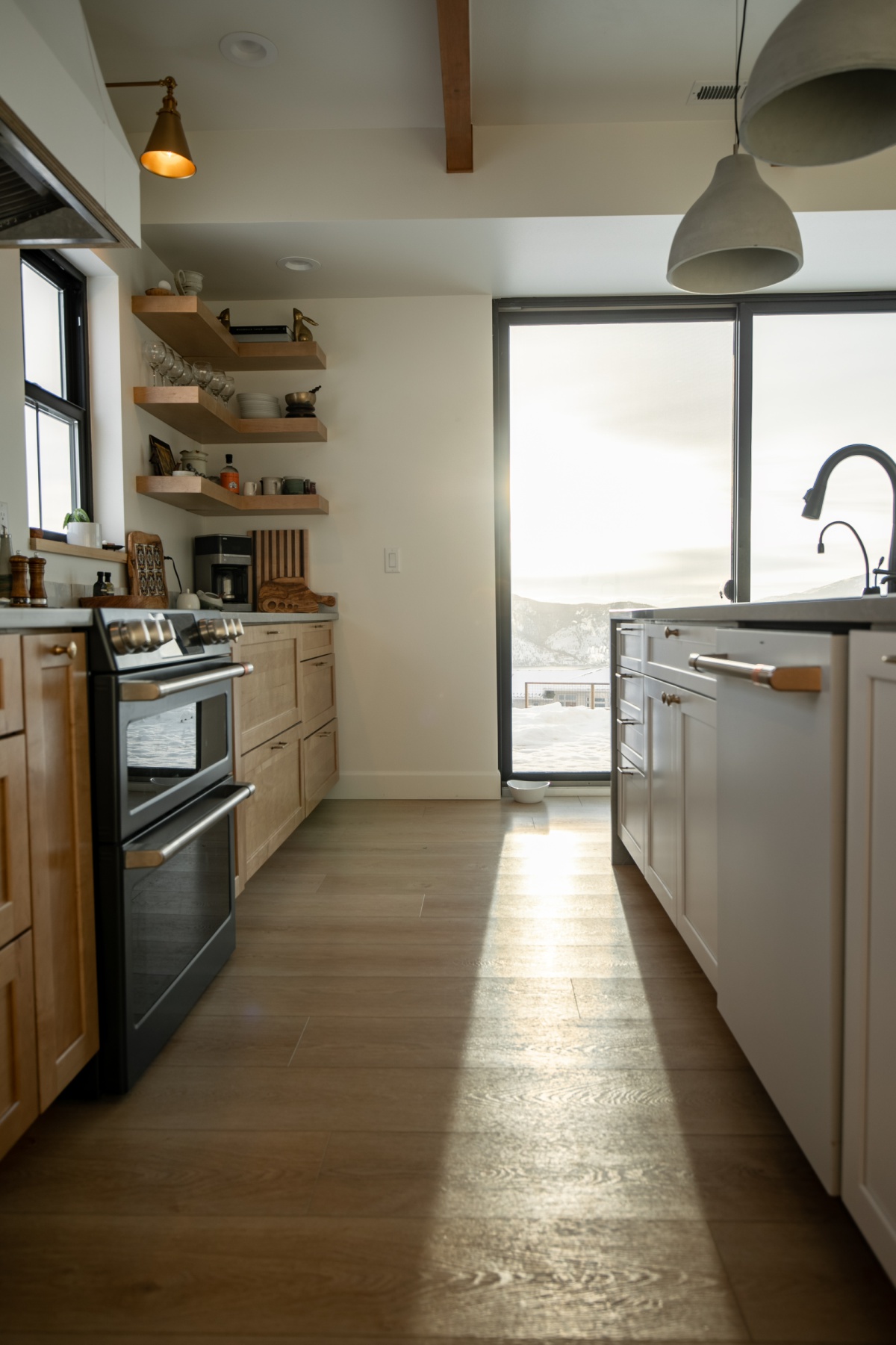 The kitchen was done with two tone cabinets and it works for us. The Cafe Appliances have been great. We love the sophisticated design and color choices! More kitchen details soon I promise!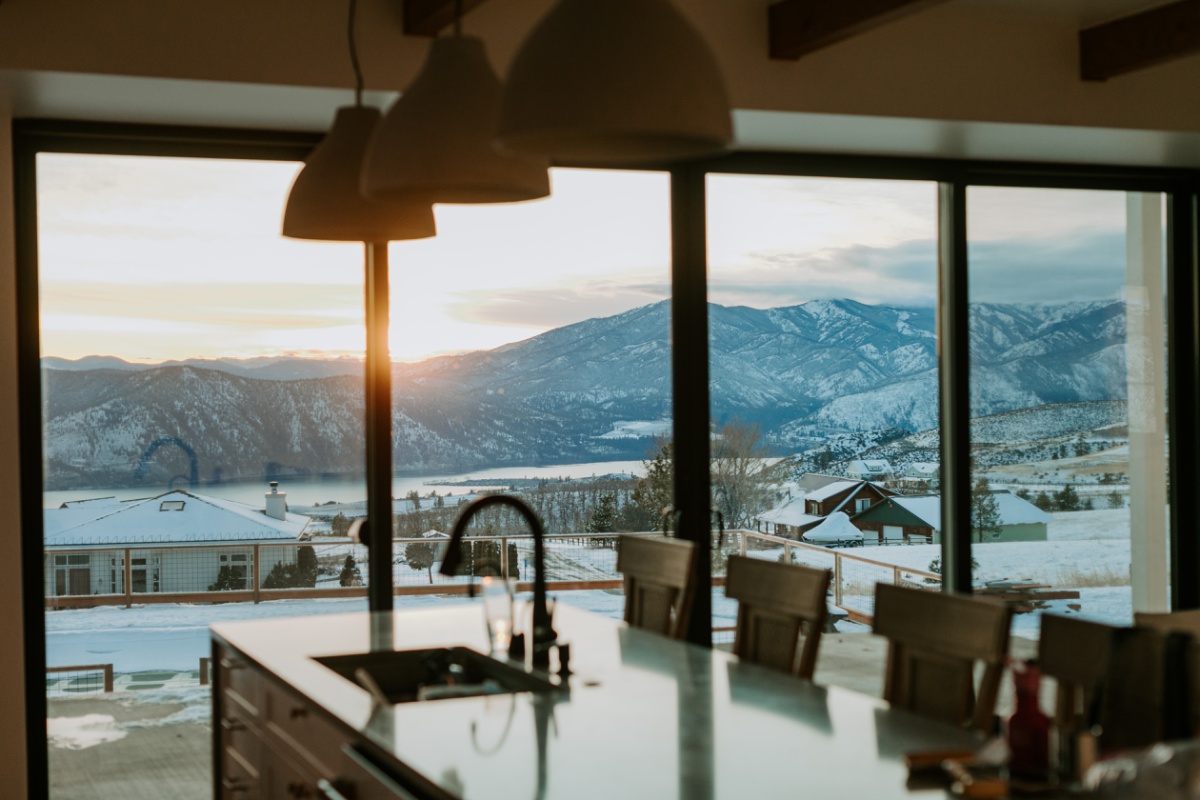 We've been in a state of immense gratitude being in this home finally. Shout out to our builder Homes by JJ for getting us in it as soon as he could what with the monumental delays in products and building supplies that 2021 saw. To keep content short, sweet, and searchable, I'll be dividing up the blog posts that share the different parts of our home. It's still a time staking work in progress (!!), but I hope to share that progress here while it's in motion.
Thanks for following along!