Hi friends! It's almost been a FULL YEAR that we've owned our own home. Ikerrumba I miss the action of remaking a house into a home of my own personal taste! I love sizing up a room, using our daily walk to scheme up the perfect new look, and tackling it with my own hands and a careful budget. So in the meantime, I'm going to share some friend's remodels that make my heart pitter patter. Today is Leslie's Mid Century Modern Remodel.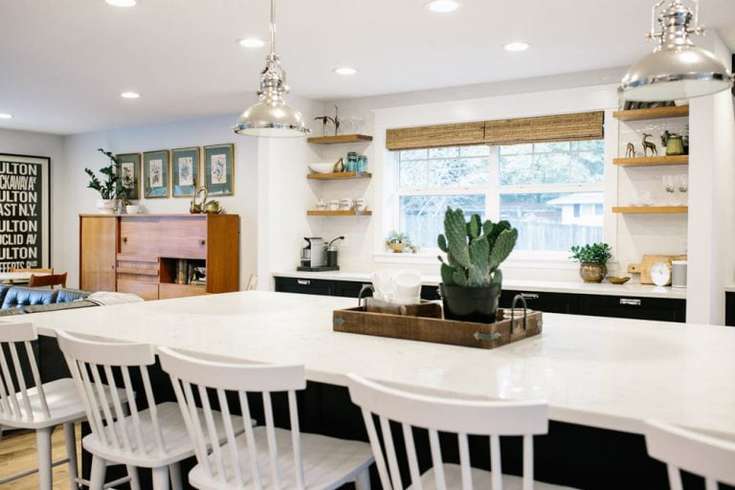 Let's look at the befores….
The rambler was centered around a giant two sided fire place. There was a breakfast nook by the back door and a separate formal dining room leading into the living room.
Leslie decided to open up the floor plan by getting rid of the fire place and the entire central wall the separated the spaces. This allowed her to reconfigure the kitchen entirely and make space for the most gorgeous island ever!
The cruised on this remodel and I went down to take these pictures to share with you!
This first batch of photos will lead you from the front door…