We purchased this house back in October 2015. It was built in the last 10 years so everything was structurally perfect with your standard builder fixtures and oak details. When we moved in I was 5 months pregnant and ready to do some extreme nesting, so I painted every wall in every room as well as all the baseboards and door trims. Of course our timeline of "we probably wont get to the floors for another few years" turned into "HEY! These amazing floors are on sale at Costco for $1.40/square foot! Let's do it!" And it's very difficult to put in new floors without removing the old rickety baseboards, so out those went too and suddenly the entire downstairs was completely made over and redecorated within a month. The whole month of July to be exact. That's why you saw so little of me over here.
If you read my post about Living Room Inspiration from Wayfair, then you'll have had an idea of what I was aiming for. One day on a particularly insightful and creative walk, I brainstormed my grand idea for the living room and had been waiting until all the pieces (floors, baseboards, door trim, and a few extra bucks) were in place to make it happen.
Again, here's what the living room looked like when we toured it while it was listed.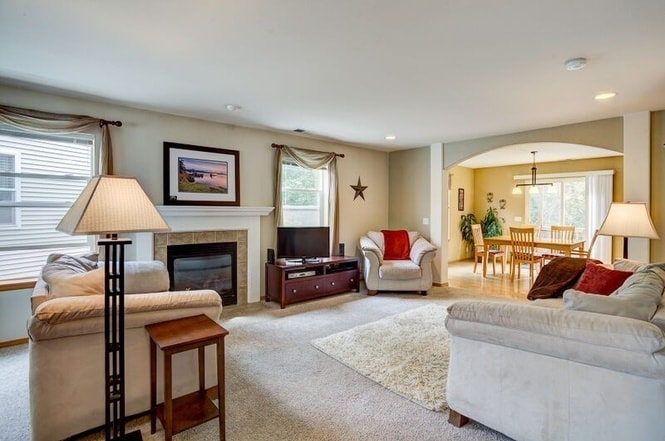 The space is difficult. With the pathway from the front door going through the long living room into the adjoining dining room and a fire place right in the middle, where do you put your furniture? The space needed to be divided up into three sections.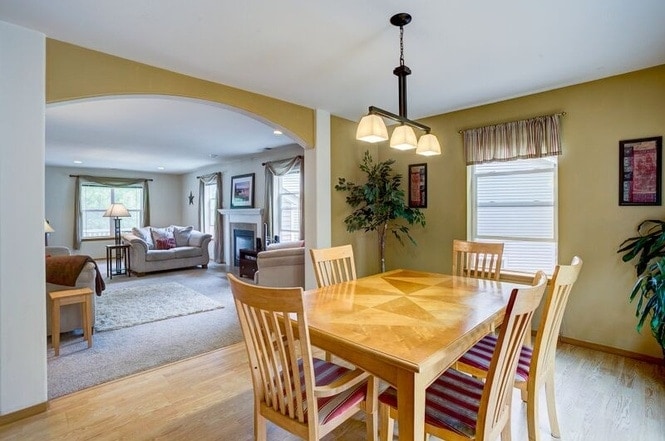 So that's what we did.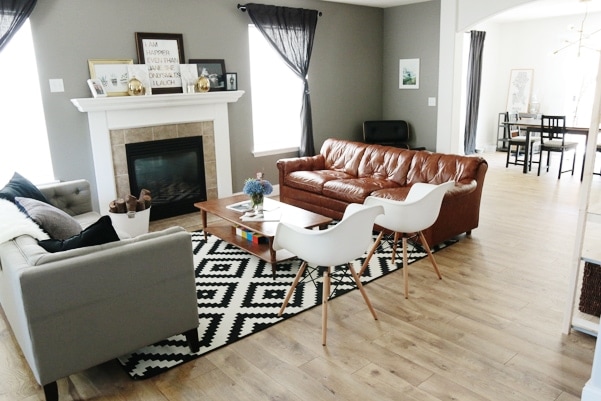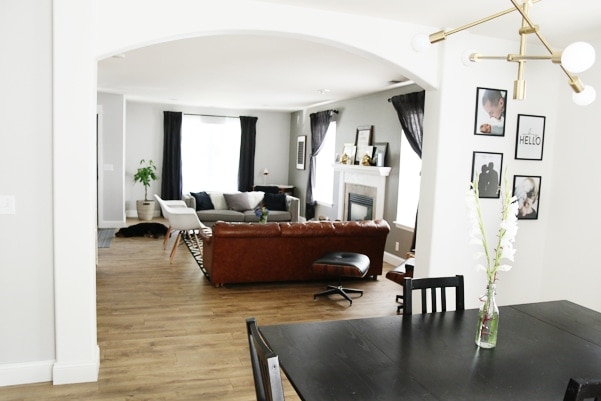 I've had my Craigslist app searching "Grey sofa" and "grey couch" for a while now waiting for the right one to come up. And she did. This grey tufted sofa was the same (mini) height and length as our leather couch. It's originally from World Market ($700, but on sale right now for $550) and we got if for $300. We love it!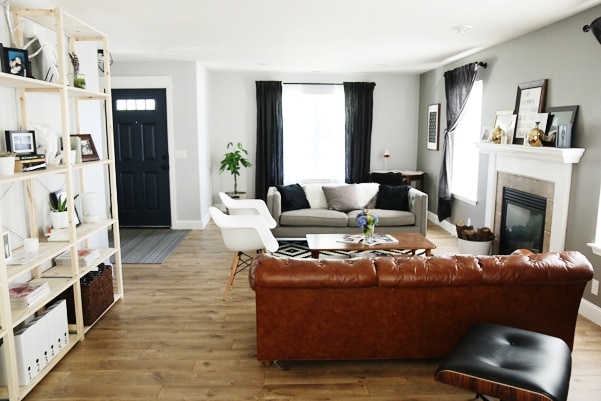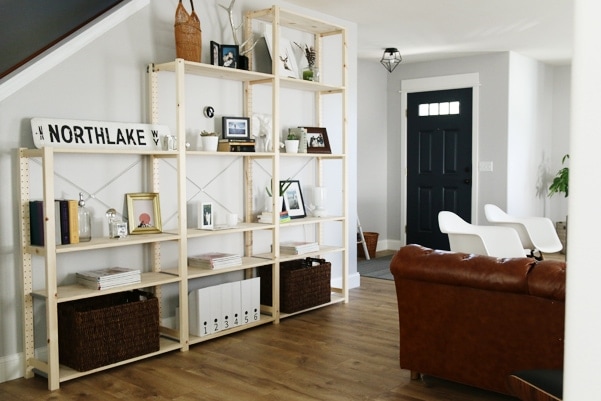 Remember my post about the Ikea Ivar systems? I went with a three tier unit (you can mix and match pieces to make whatever you want so long as everything is in stock.) And I bought extra cross braces ($5/each) for a more industrial look. We patted our "mature adult selves" on the back when we soundly secured this bad boy to the wall. ;)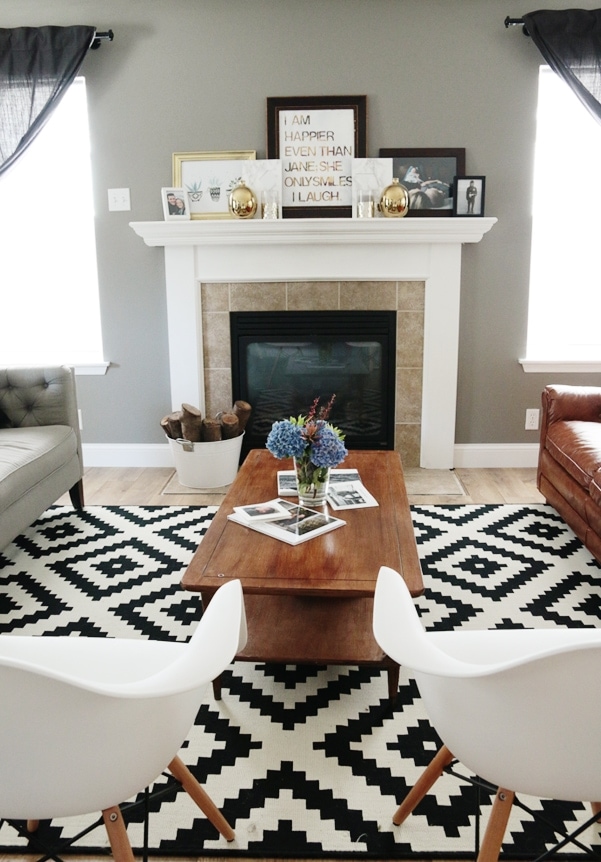 Ah that rug. I love it! Such a pop of pizzazz for the room. Serious eye candy. And a $ winner at $99 for so much rug!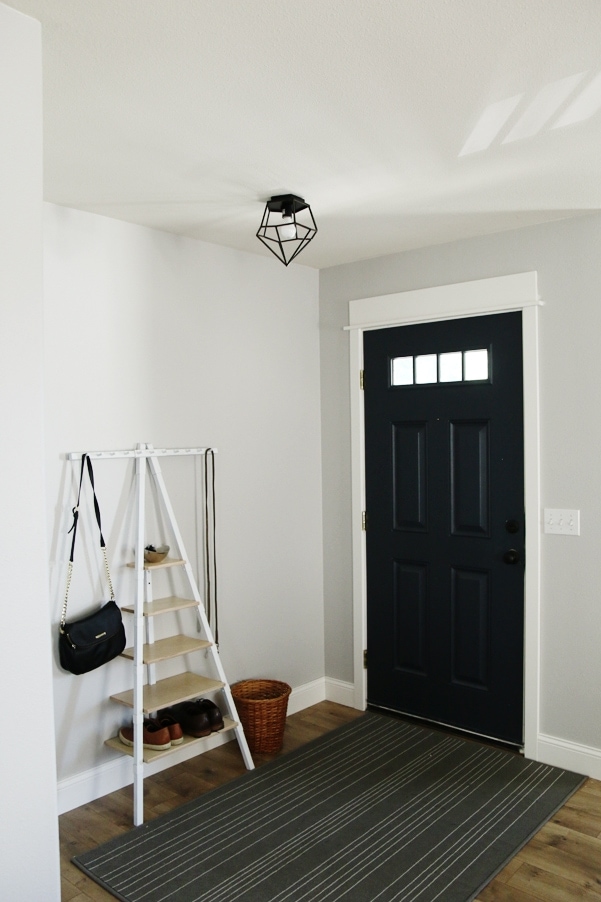 The entry still needs a little love. I found that tiered shelf in the Ikea "As Is" section. It originally had black legs with beige hardware so I took my 2x White Primer to it to flow with the rest of the room.
With a gift card from Wayfair.com, I purchased these two modern beauties. They're small enough to leave a walkway to the dining room, comfortable enough for visitors, and light enough to move into the dining room when needed!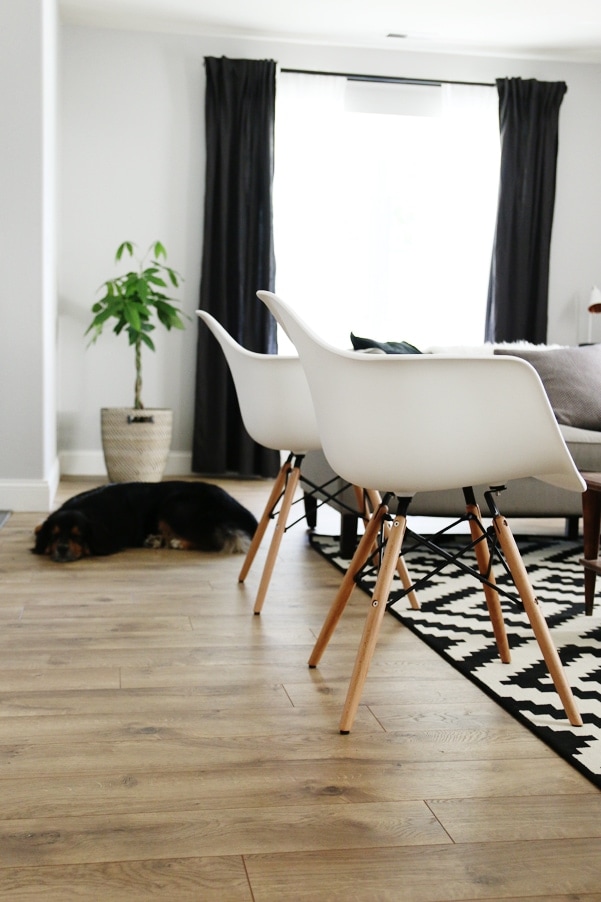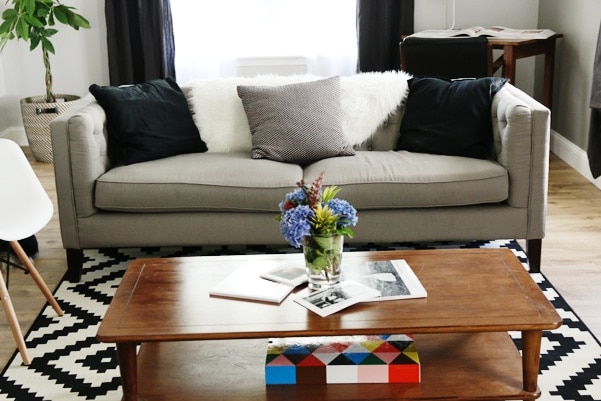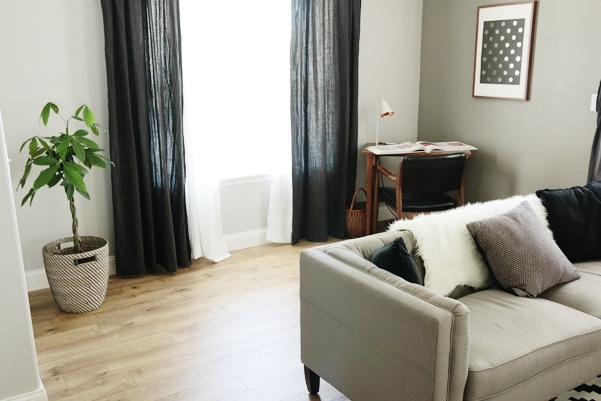 I thought I wanted built in shelves surrounding these windows and wrapping around the corners, but the current set up is so airy and pleasant, it'll probably stay as is!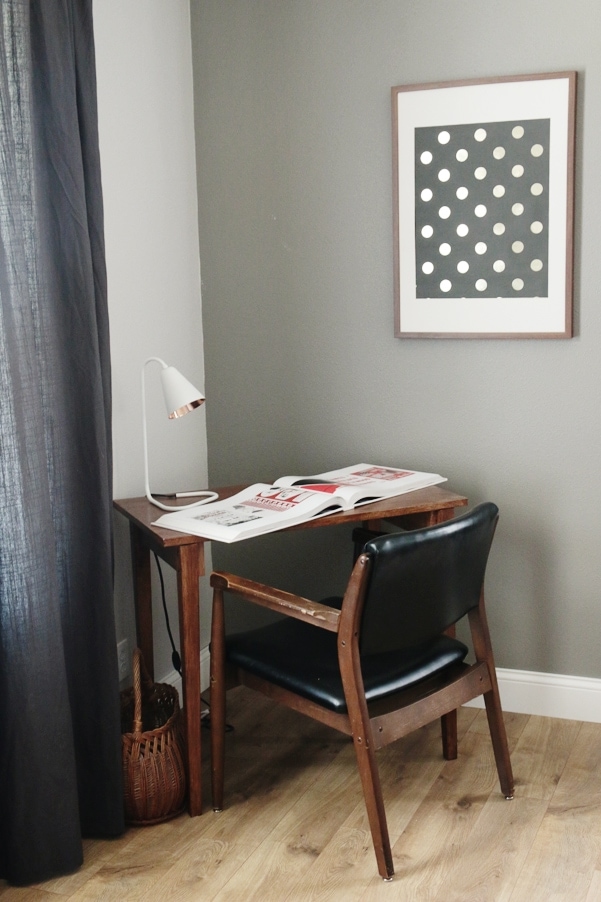 The same evening we purchased the gray couch, I also picked up this chair for the desk. It's mid century lines flow with the rest of our furniture and the black leather compliments the Eames lounge chair.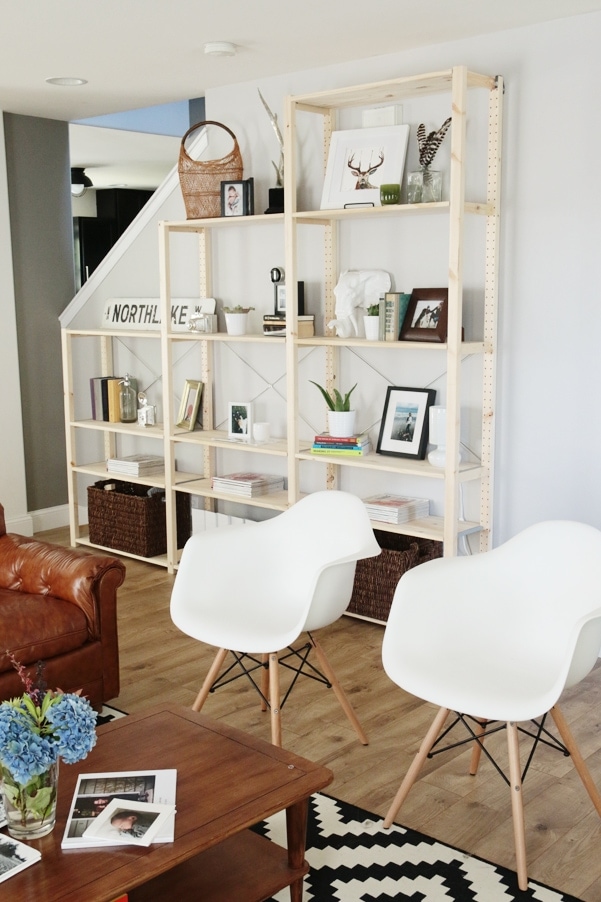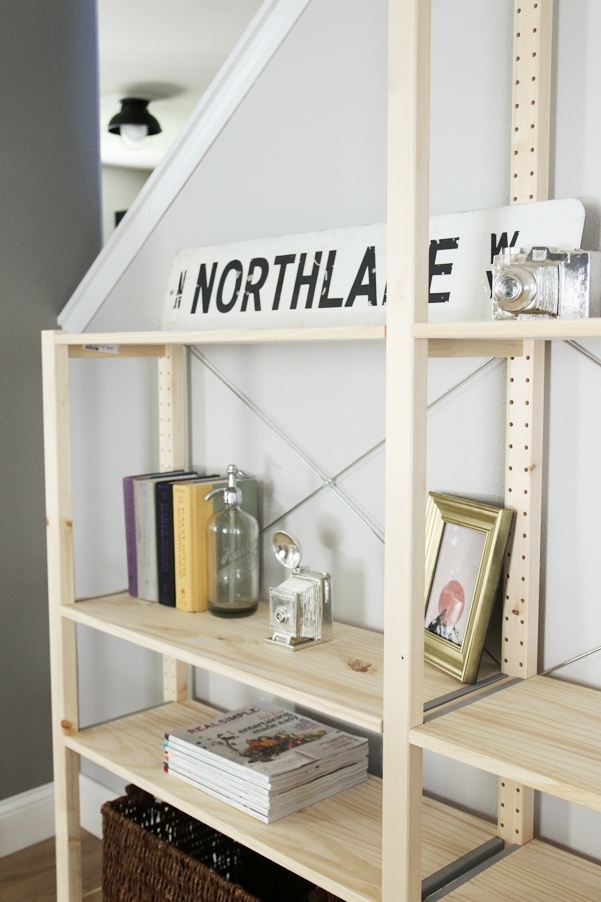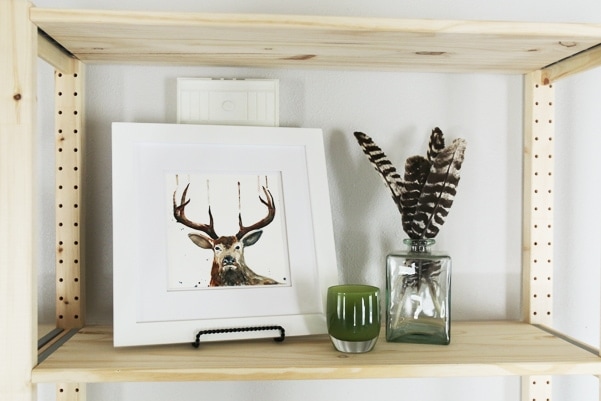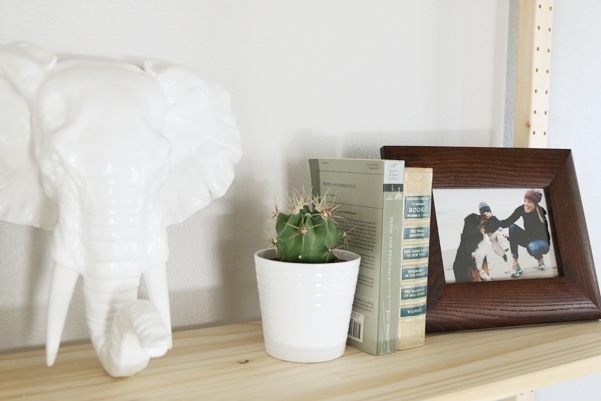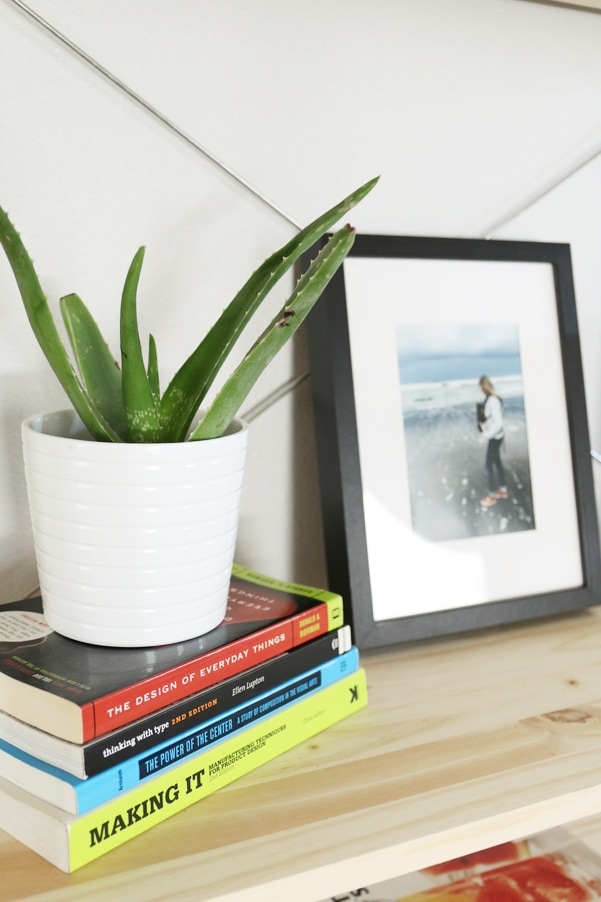 Fun Fact: My husband graduated from the University of Washington's Industrial Design Program. Although he doesn't currently work in design, his schooling was the catalyst for our love of clean, functional, and modern spaces.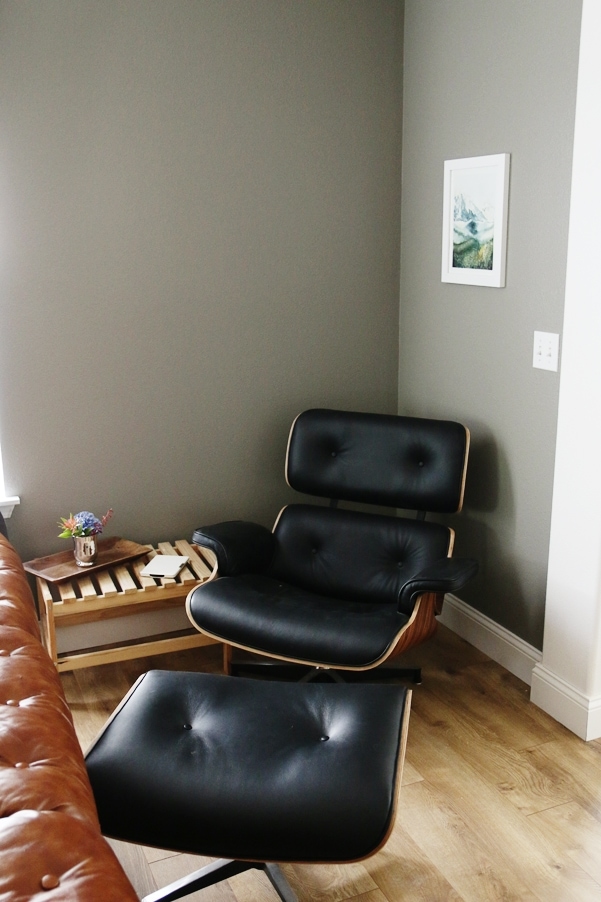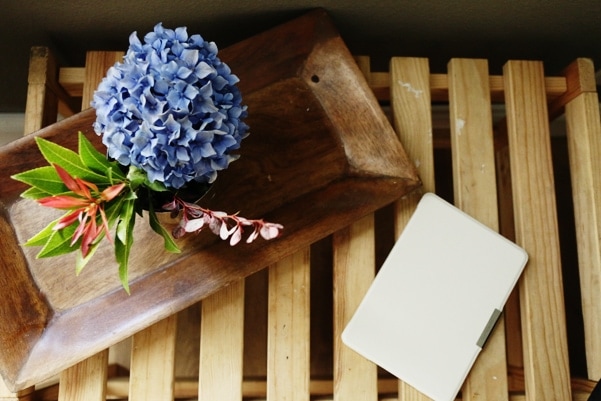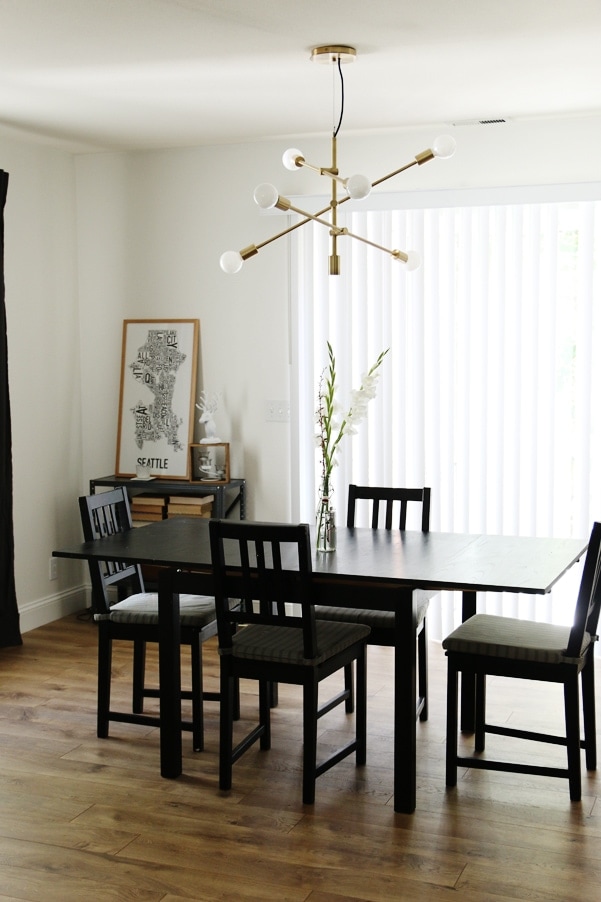 This table always cracks us up. We bought this standard Ikea table used from a gal when we first got married, almost 5 years ago now. We've beaten the crap out of it and the chairs with all our projects, yet it has still stayed strong. One day we'll build our own epic dining table, but until then the Ikea table will have to endure more beatings ;)
The light the light. I waited for that chandelier to go on sale at West Elm and when it finally did I crossed my fingers that there would also be a free shipping code. My patience paid off and it finally made it's way onto my dining room ceiling. The globe lights are cheap from Home Depot!
It's so fun to see this room completed. We used to just camp out upstairs because it was comfortable and pretty, but now that this room is done, we keep finding ourselves relaxing or just staring around at it. Victory.
Source List
Shelf: Ikea Ivar 3 section unit ($155)
Rug: Ikea ($99)
Entry rug: Ikea ($15)
Grey Couch: World Market/Craigslist
Leather Couch: Craigslist
Coffee Table: Craiglist (stained dark walnut)
Plant and Basket: Ikea (~$45)
Desk + Chair: Craigslist
Eames Lounge Chair: Amazon
Eames Accent Chairs: Wayfair (also sold on Amazon)
Chandelier: West Elm
Entry Light: Young House Love Shades of Light
Desk Lamp: Urban Outfitters
Floors: Costco
Baseboards: 4 3/4″ Lowes
Curtain rod and curtains: Ikea
Let me know what you think and any questions you may have in the comments below!