Emilie and her husband Brett are total home go getters and I've been dying to share her mid century home makeover with you all for quite a while. Her style is light, industrial modern, with a dose of practical as they do real life with four kiddos. You'll love it!
They bought this home knowing it was going to take a lot of work to open up, freshen up, and make functional for their family. Their biggest task was remodeling the upstairs. This included tearing a few walls and half walls out; adding a wall where there was once an open stairwell; gutting the kitchen, replacing all the floors, and painting every wall (and ceiling).
Let's go through their before and afters.
The kitchen received an almighty overhaul (during which the whole fam bam [newborn included] powered it out in the basement! Holy cow..) The kitchen itself was completely partitioned off into another room. So they took out the entire dividing wall to create one big space.
They found their shaker cabinets from a "cheap Chinese cabinet store!" No joke. And they look amazing!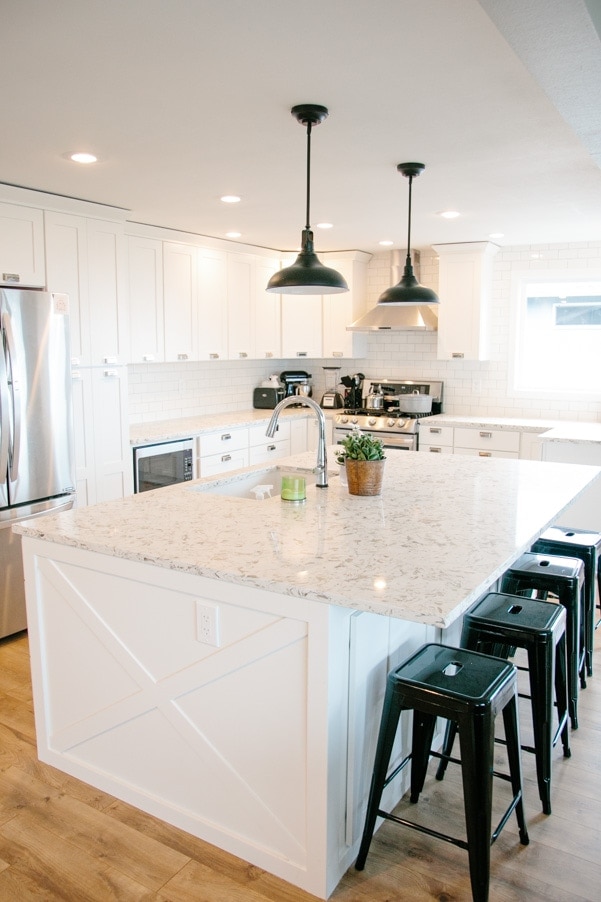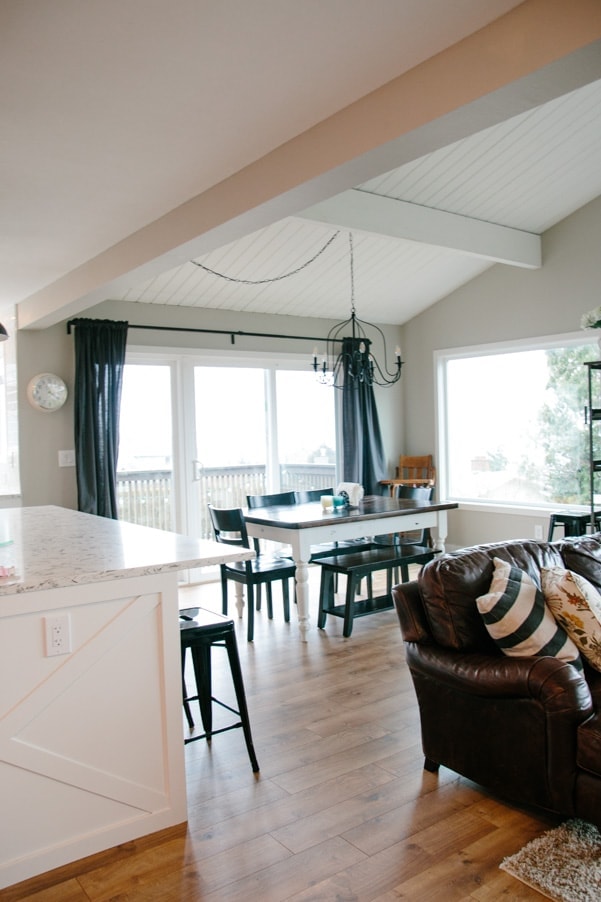 The counters are Montclair White Quartz and Emilie loves the way they hide those pesky crumbs and dust while still looking bright and beautiful.

The walls are all Benjamin Moore Revere Pewter. The perfect shade if you're not sold on the gray house movement. They look timeless, warm, and natural against white trim.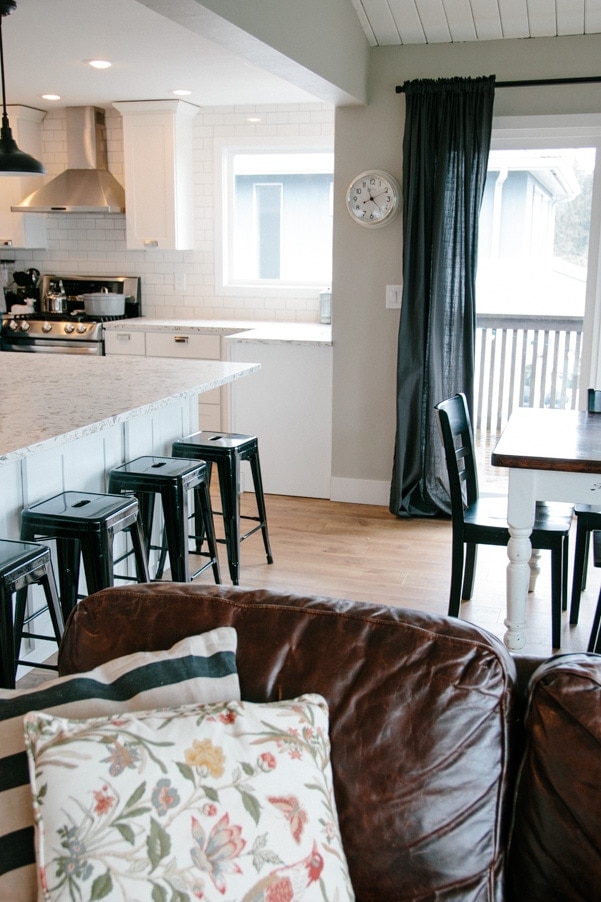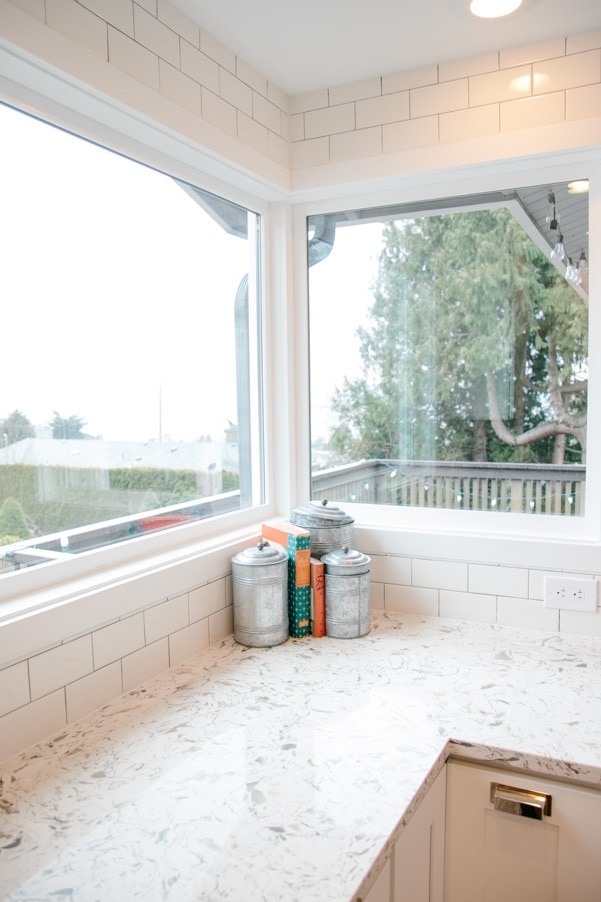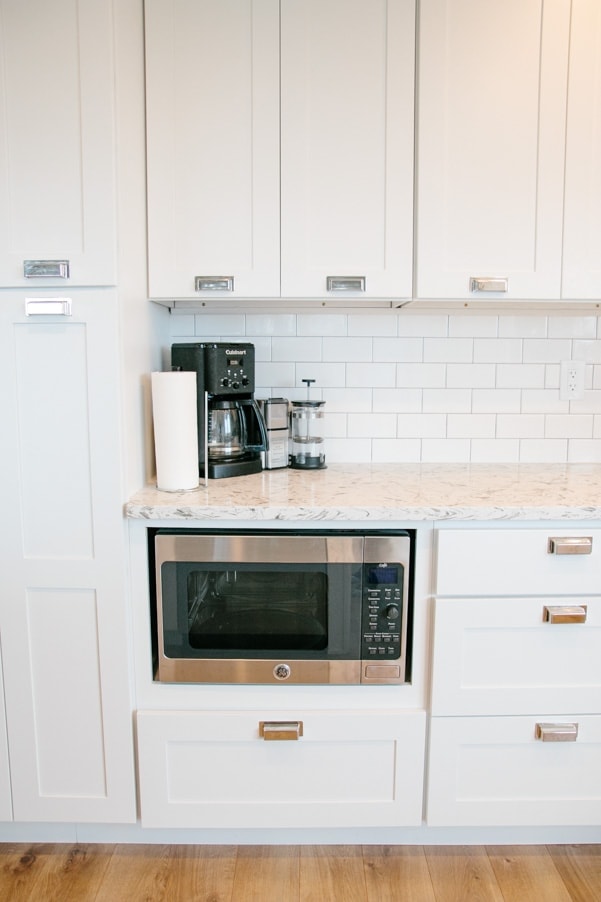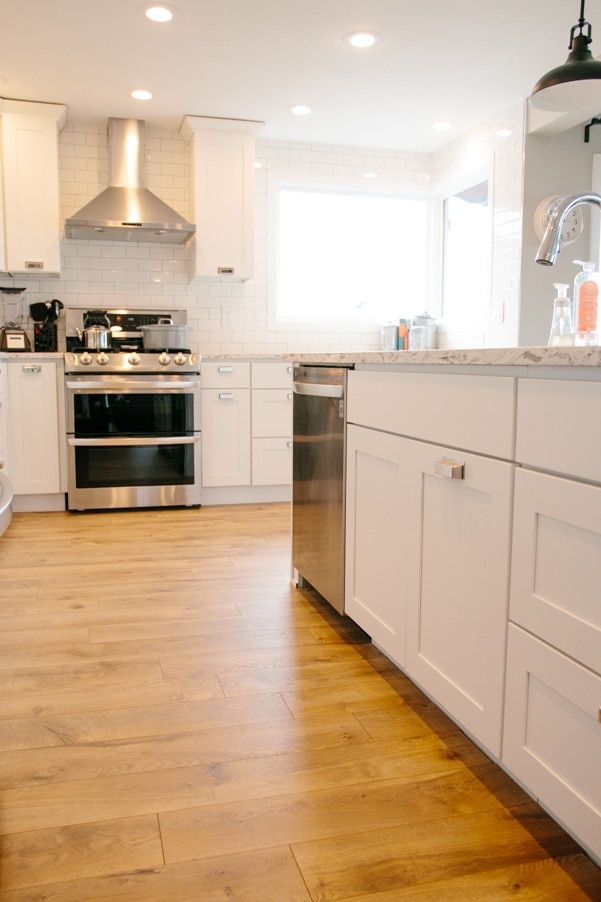 They bought all their appliances at Costco for a great member rebate that they are super pleased with. I'd just be pleased to be able to get everything in a single swipe of the credit card! How bout that double oven? Swooning.. After a lot of shopping around, Emilie thinks their range hood from Costco was the best bang for their buck!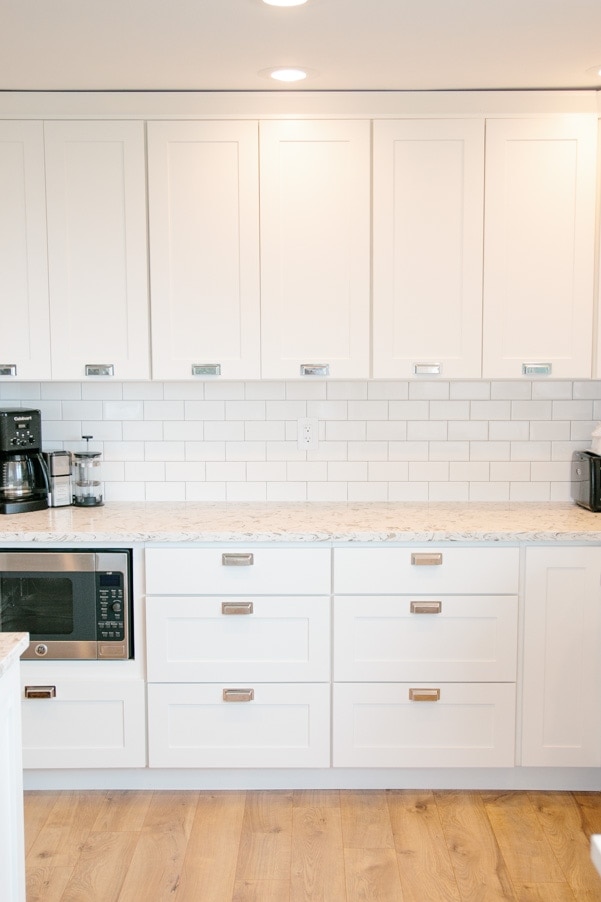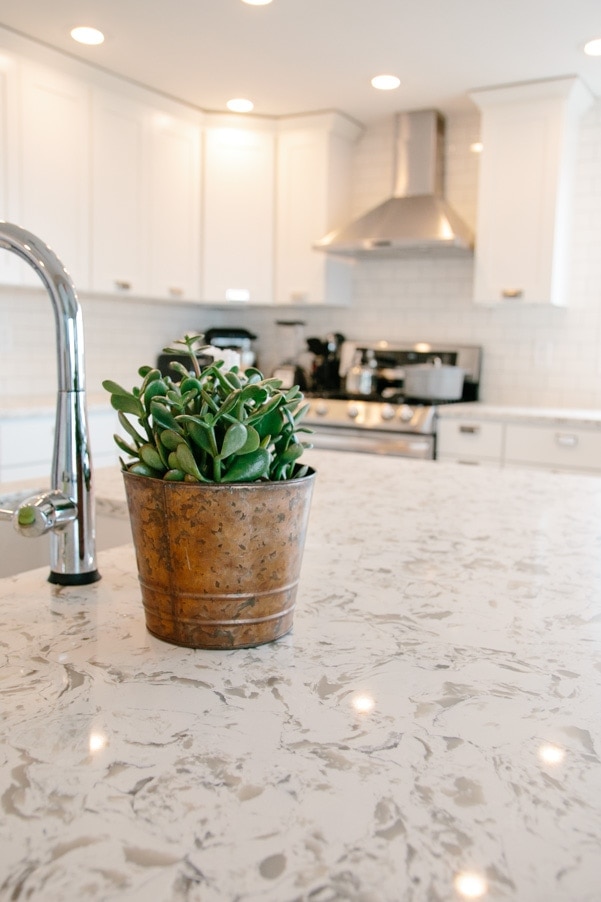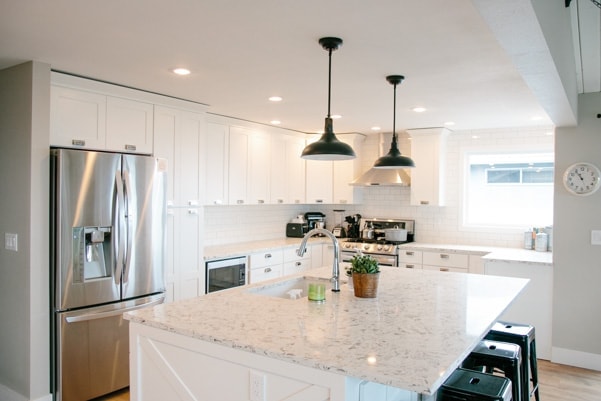 By the way.. Recognize those floors? Yes, they're the same as ours! Floor Harmonics in Camden Oak from Costco! We all love them!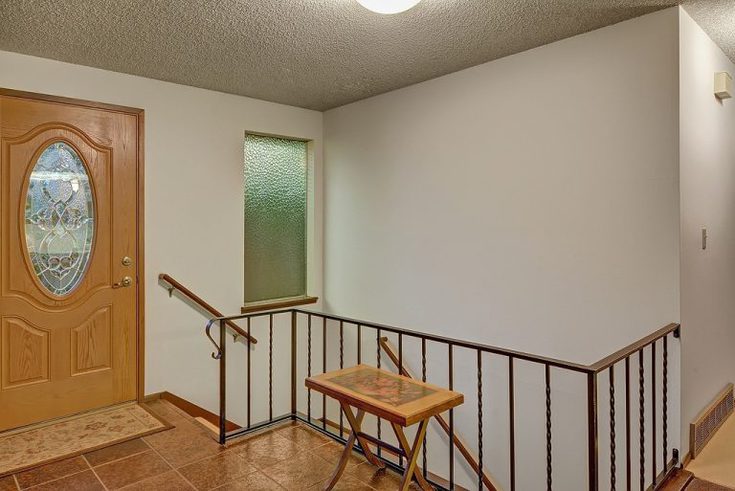 A drop in sink is one of the best kitchen ideas in my opinion. They make counter clean up so easy! Here's where she got her faucet, pendants, and stools.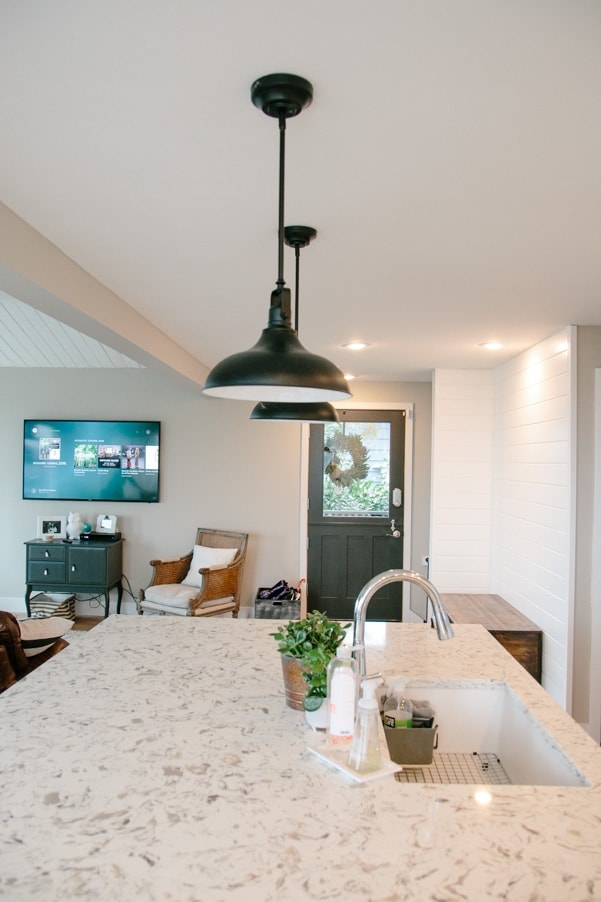 Adding a wall to the stairwell had a huge effect on the space. As much as open living spaces are amazing, if you're not careful, you'll run out of that handy wall storage where you can hang organization shelves, hooks, or just hang a picture!

Door color: Sherwin Williams Iron Ore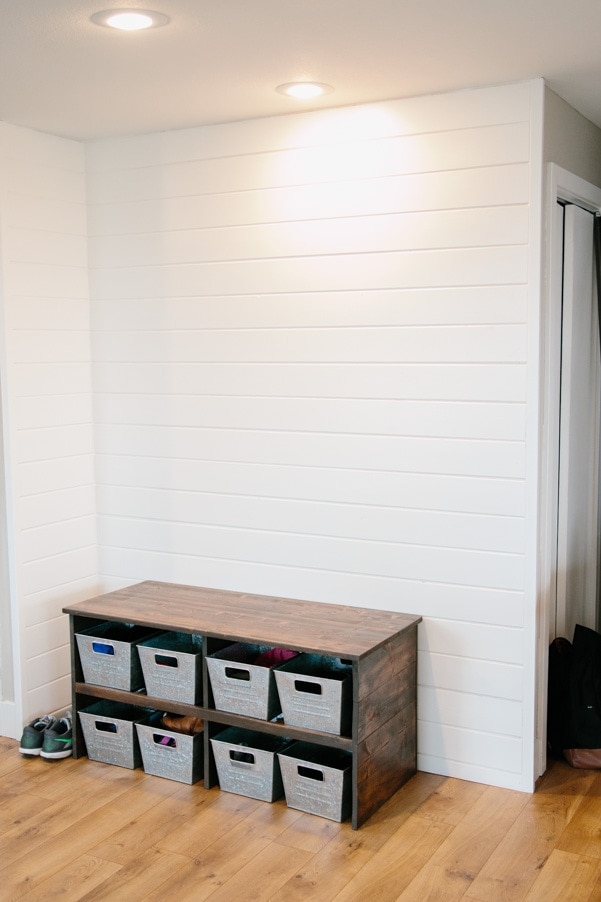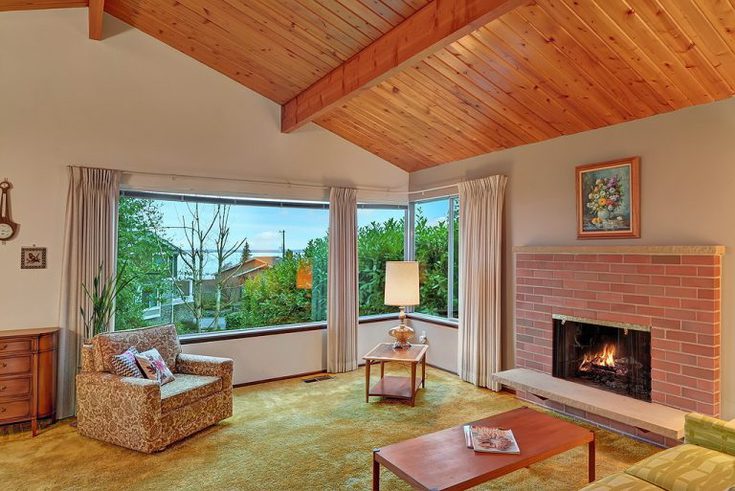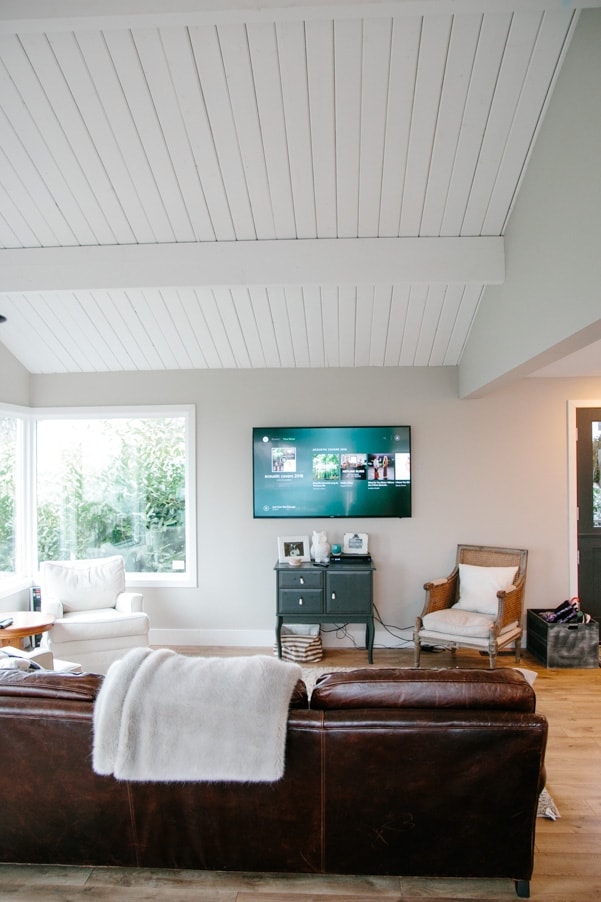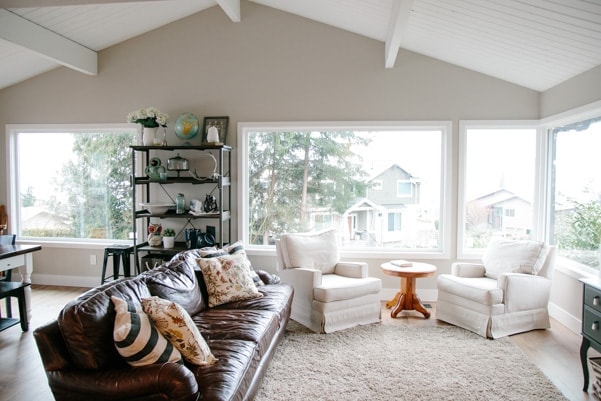 White trim, beadboard, and ceiling color: SW High Reflective White with no tinting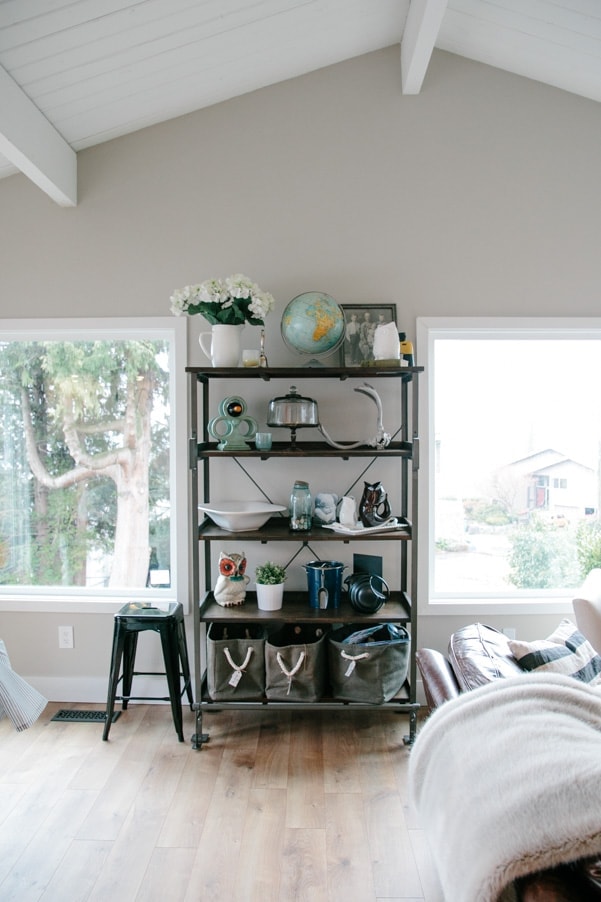 There is a huge personal debate whether or not you should paint a real exposed wood ceiling. And I personally think going with the white was a great choice in this room. ;)
Such a gorgeous mid century home makeover! The layout is inviting, cozy, and practical. And you really just can't get enough of that natural light! What are your favorite components? Let us know below!
>>>

SHOP THIS MAKEOVER BELOW!

<<<