Hi friends! It's almost been a FULL YEAR that we've owned our own home. Ikerrumba I miss the action of remaking a house into a home of my own personal taste! I love sizing up a room, using our daily walk to scheme up the perfect new look, and tackling it with my own hands and a careful budget. So in the meantime, I'm going to share some friend's remodels that make my heart pitter patter. Today is Leslie's Mid Century Modern Remodel.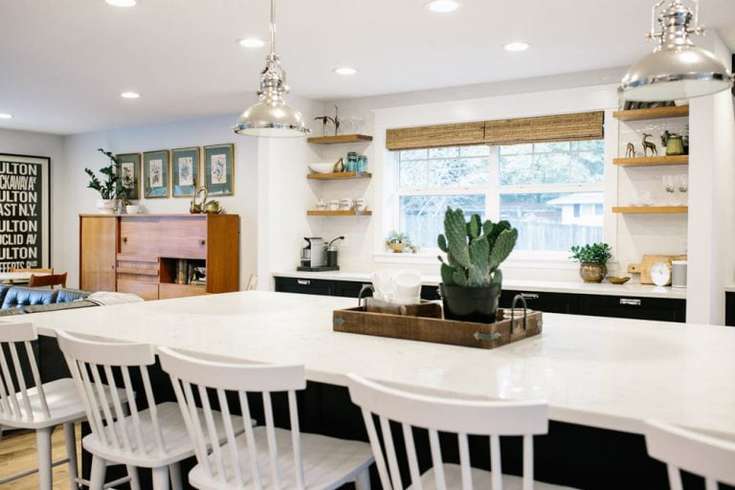 Let's look at the befores….
The rambler was centered around a giant two sided fire place. There was a breakfast nook by the back door and a separate formal dining room leading into the living room.
Leslie decided to open up the floor plan by getting rid of the fire place and the entire central wall the separated the spaces. This allowed her to reconfigure the kitchen entirely and make space for the most gorgeous island ever!
The cruised on this remodel and I went down to take these pictures to share with you!
This first batch of photos will lead you from the front door…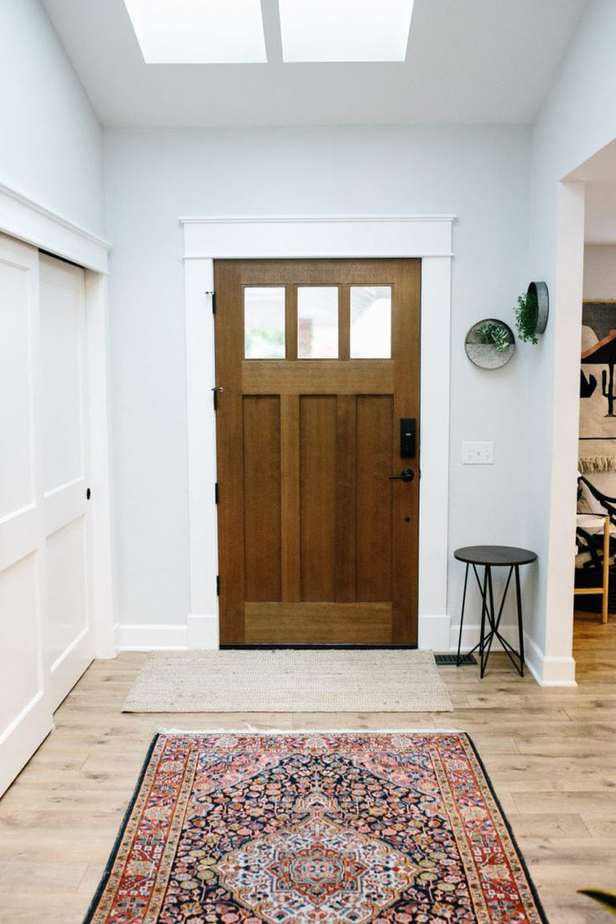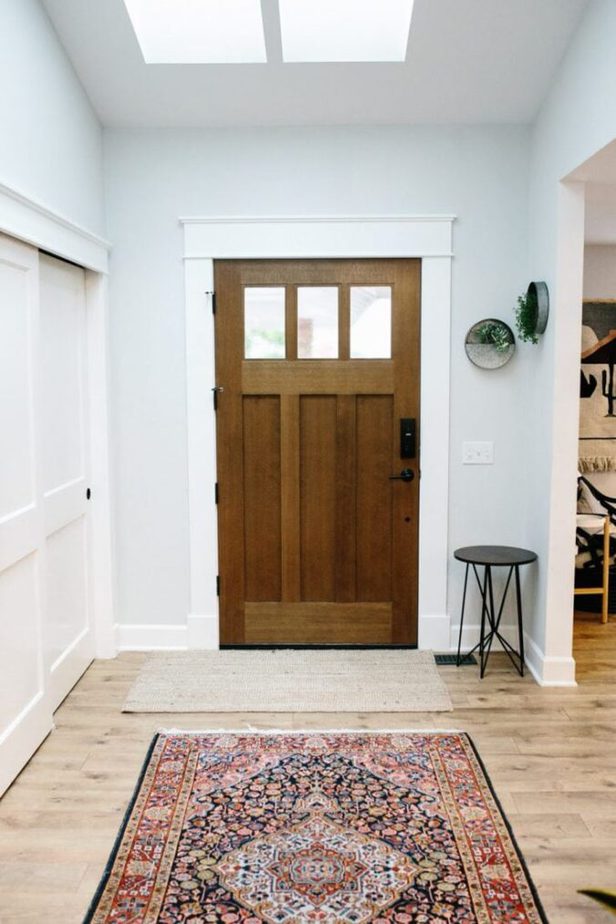 Into the two living spaces…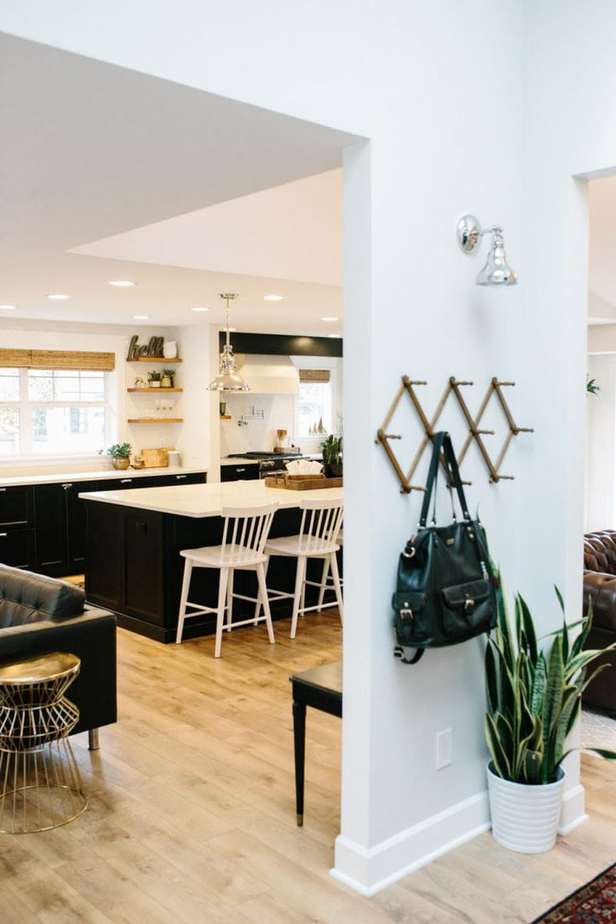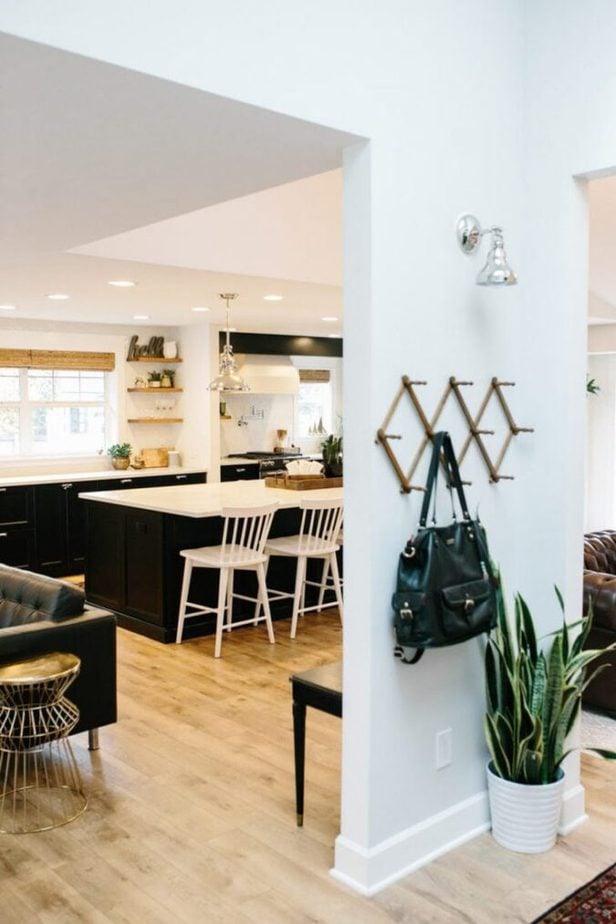 Below is the first sitting room/dining room area.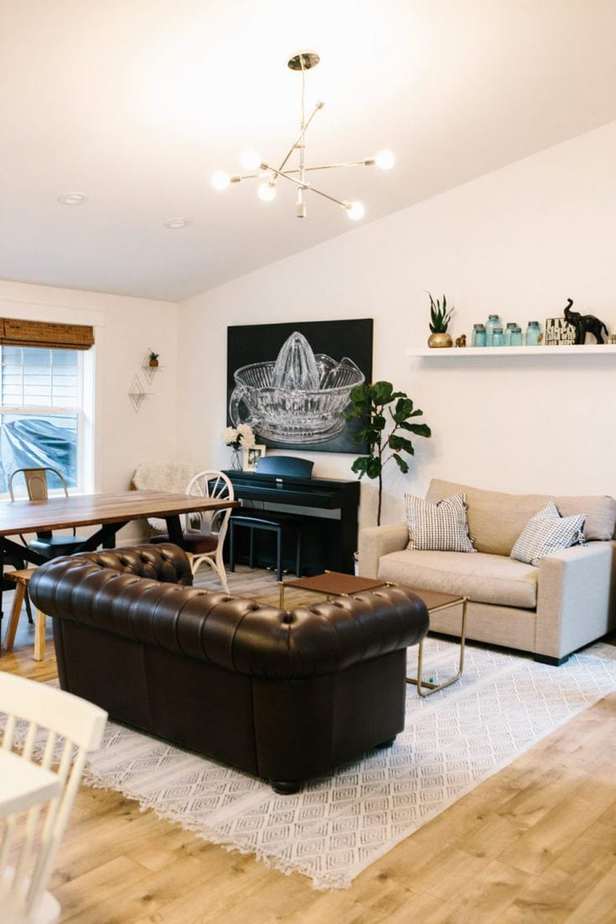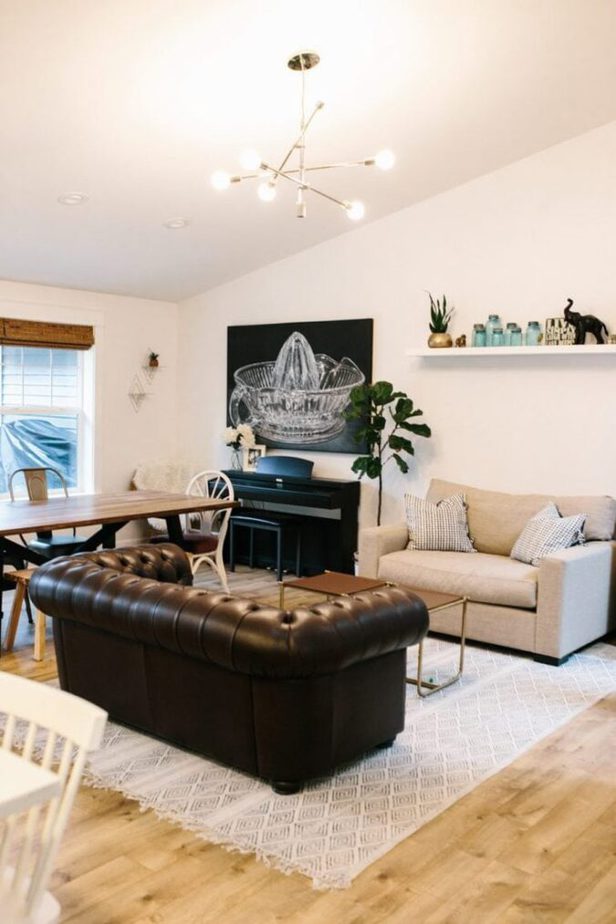 Turning to the left you have the gorgeous giant kitchen.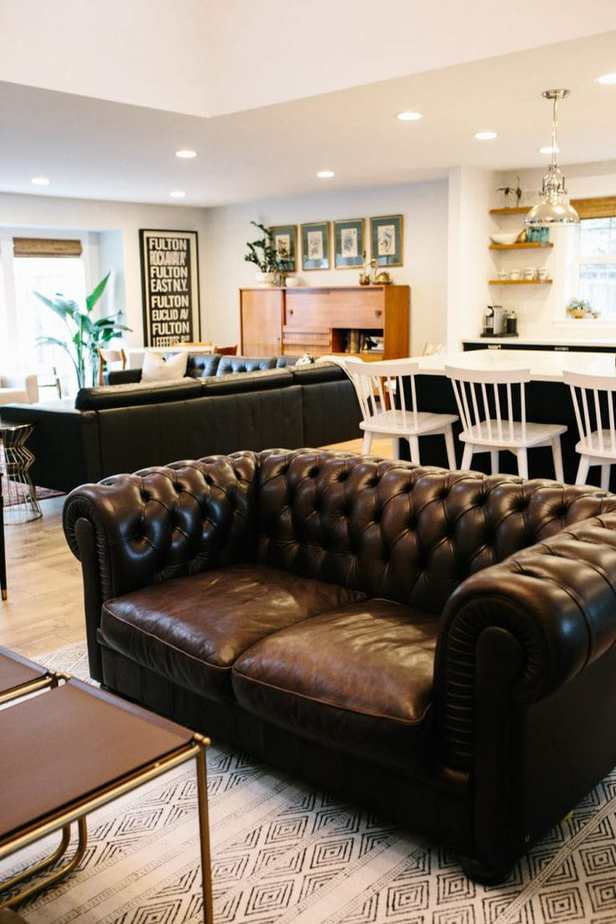 Isn't it GORGEOUS?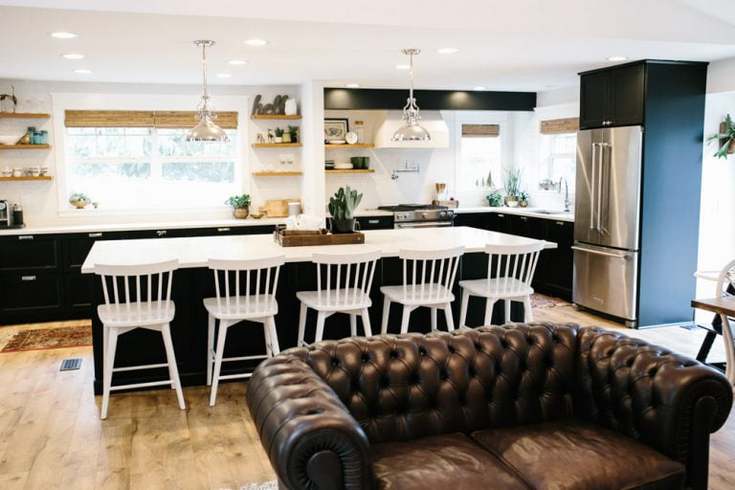 Turning left again you enter the living room where the TV and play area is.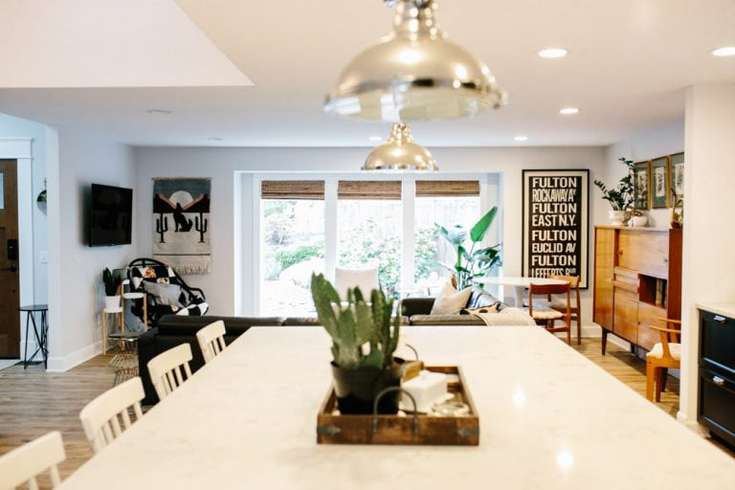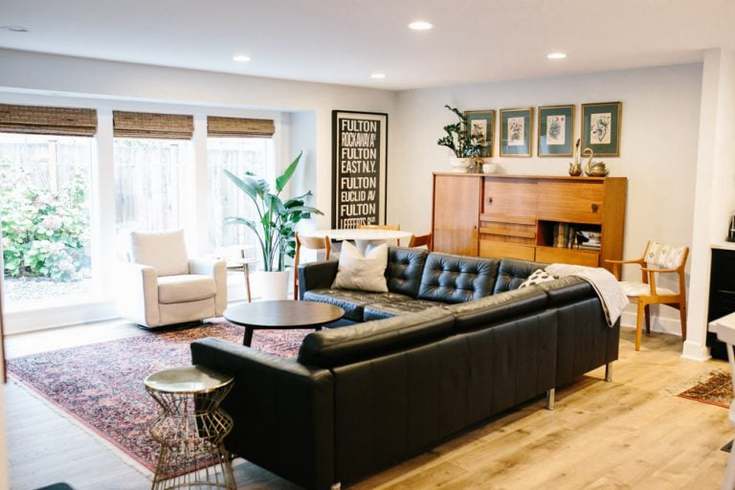 Leslie found that tapestry (and most of all her decor) at Goodwill! She is the thrifting queen guys.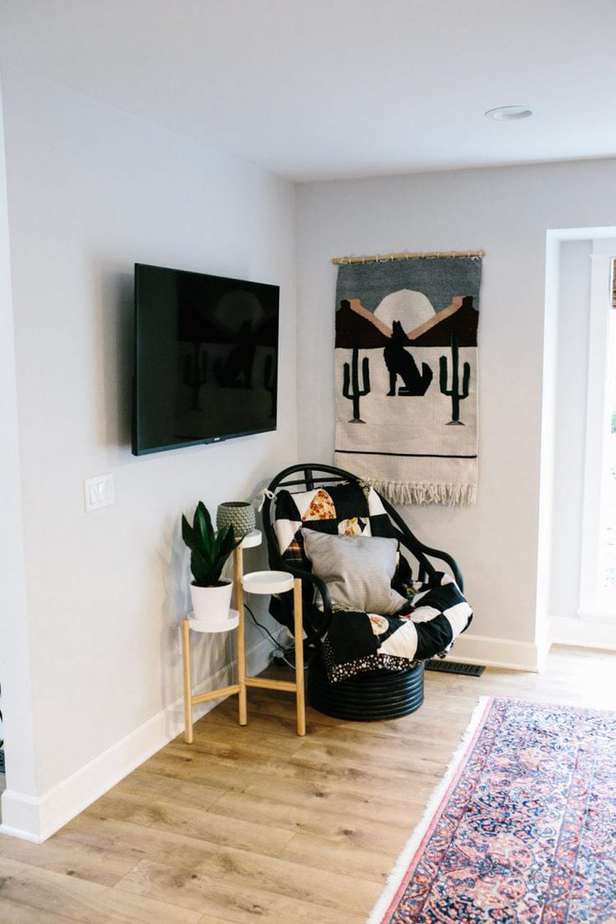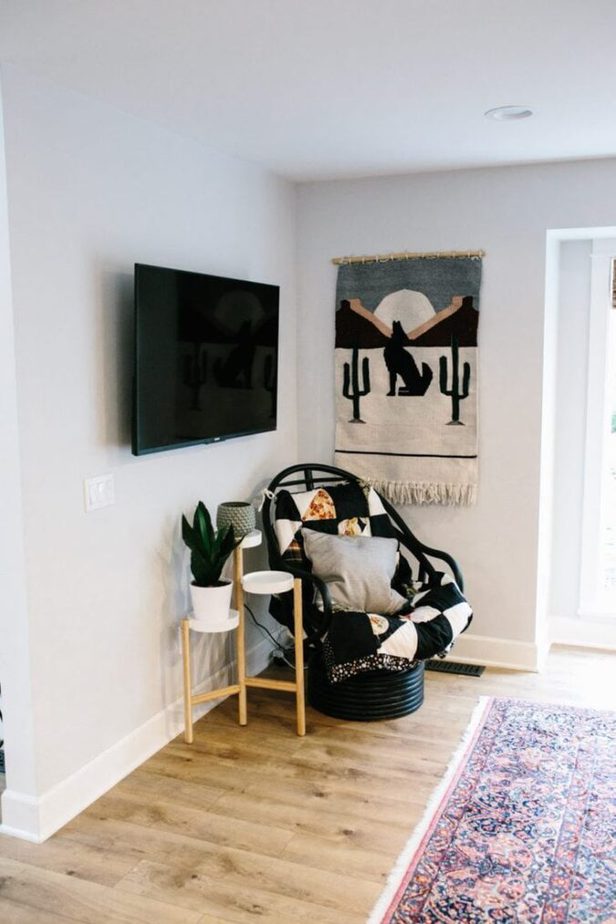 Now for a more detailed look at the space!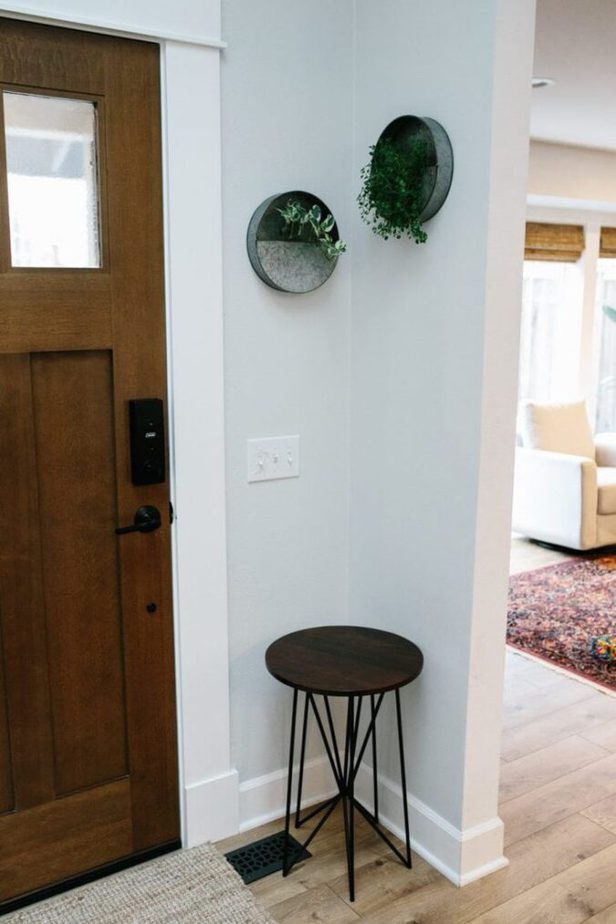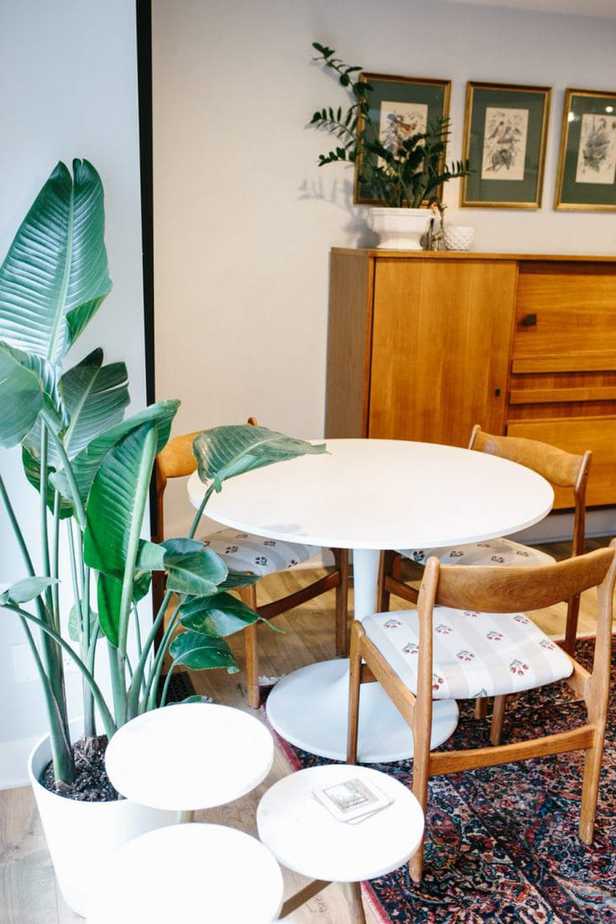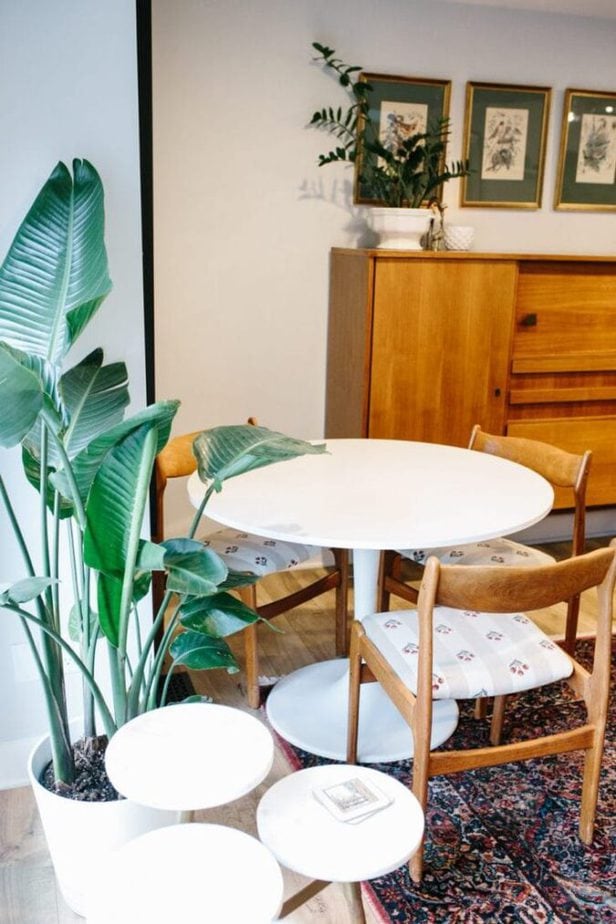 Leslie will make you fall in love with plants. I don't know how she does it with a toddler and baby, but they are thriving!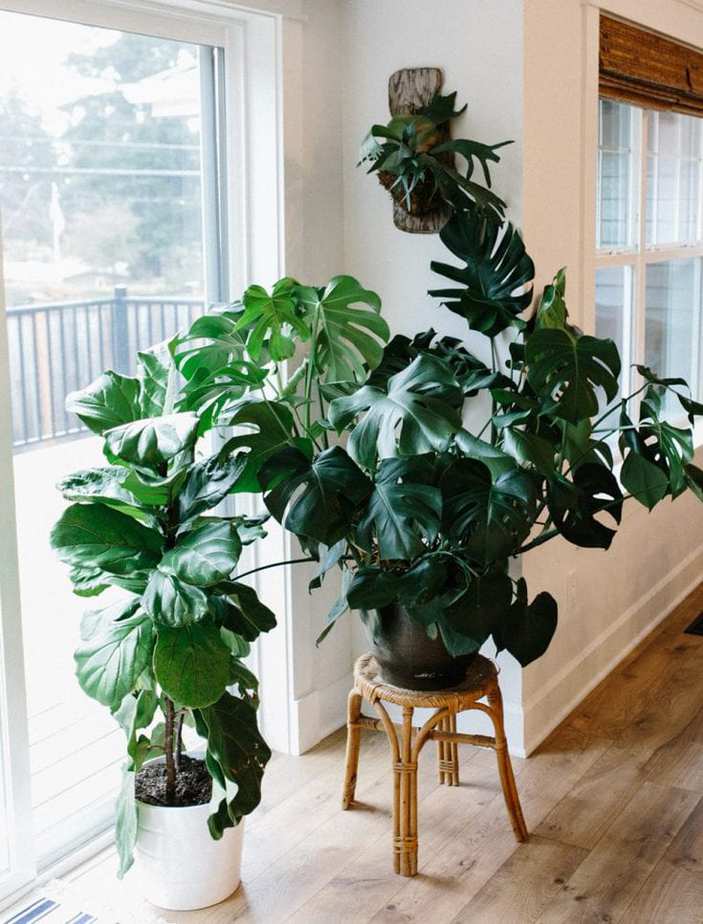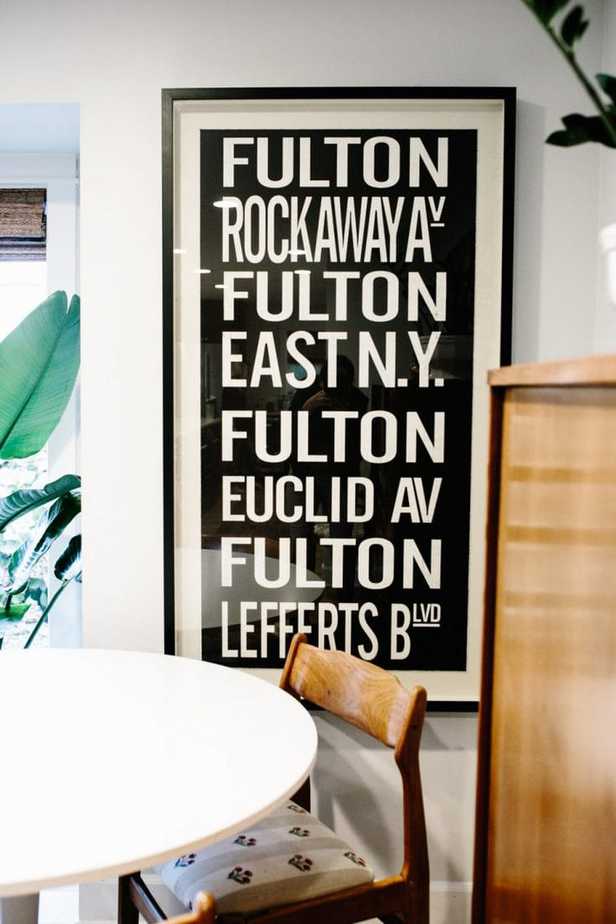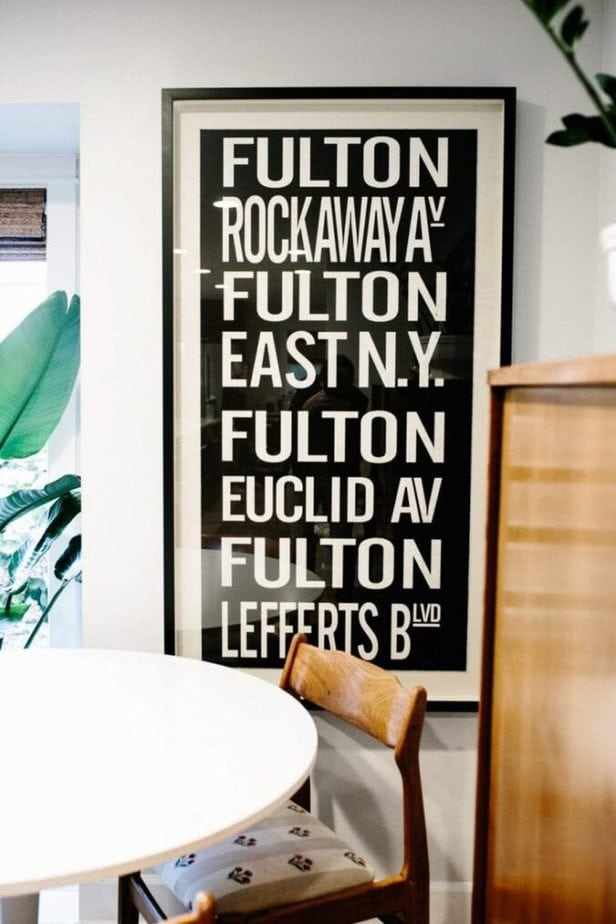 She adds the "modern" into this mid century modern remodel with the bold contrast of BLACK (um my fav.. see here and here and here).  I love how it's warmed up by the bamboo blinds, wood shelves, and gold decor.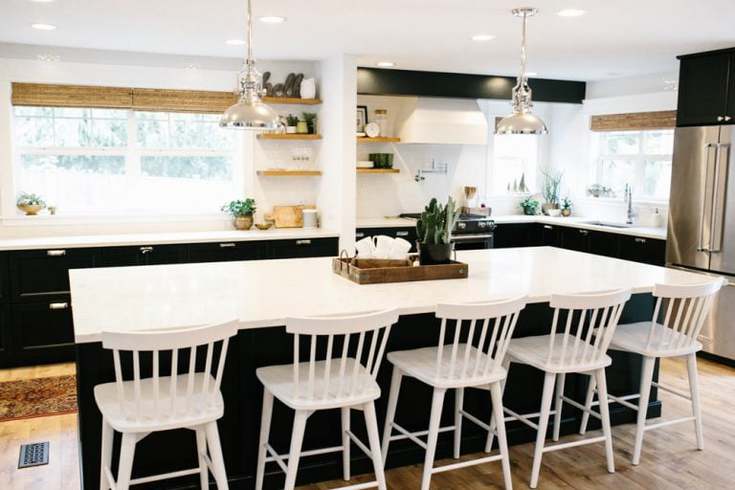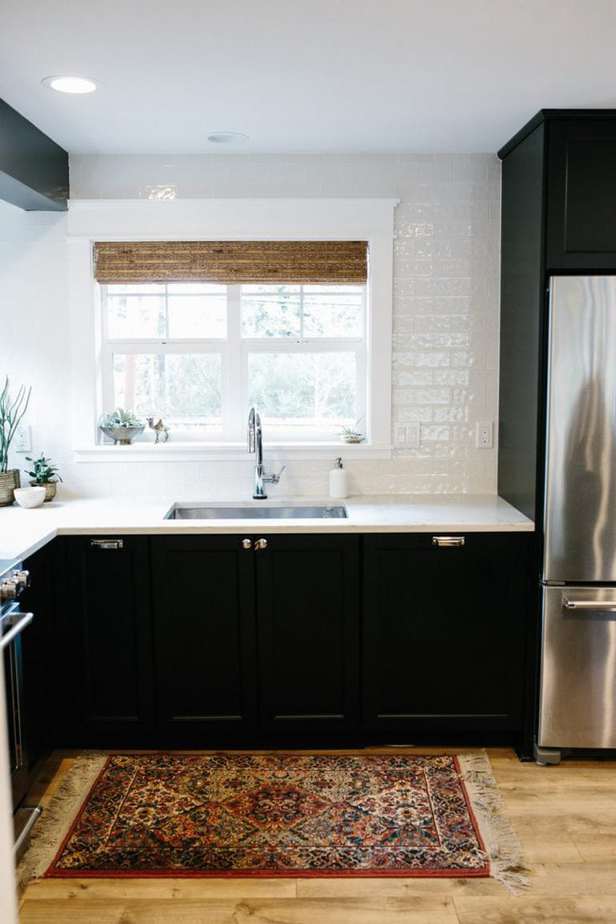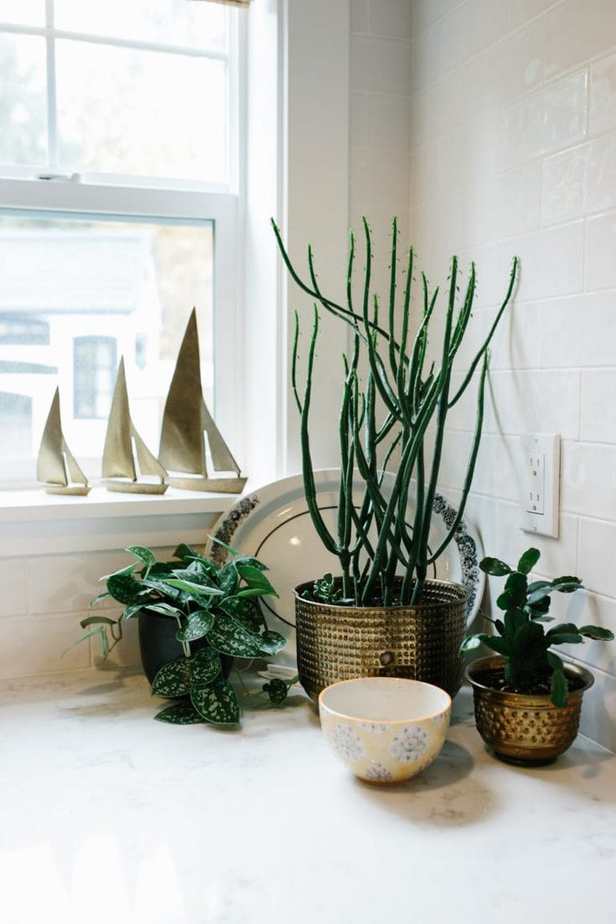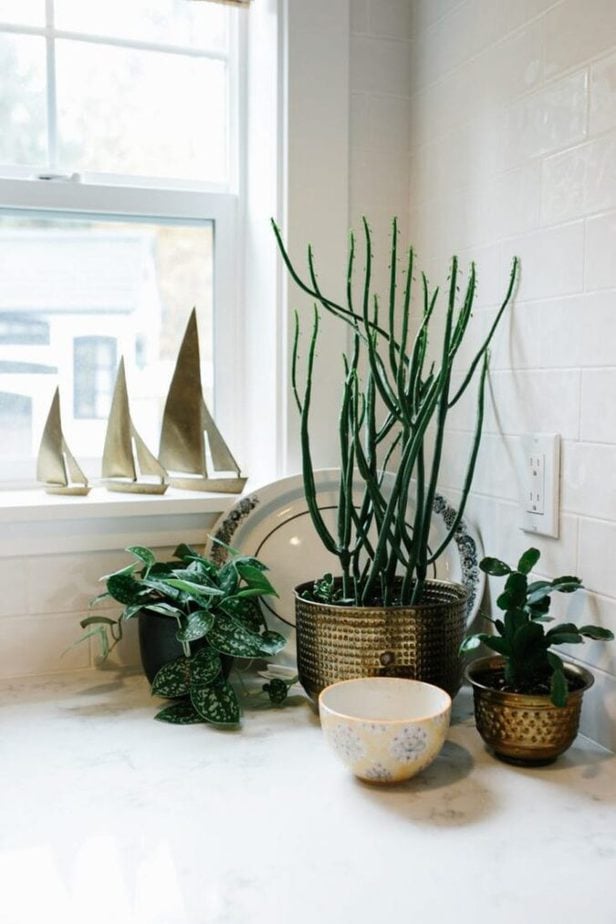 Her island is a masterpiece. Double wide, it has drawers, microwave, and a second oven on one side and cupboards on the opposite side.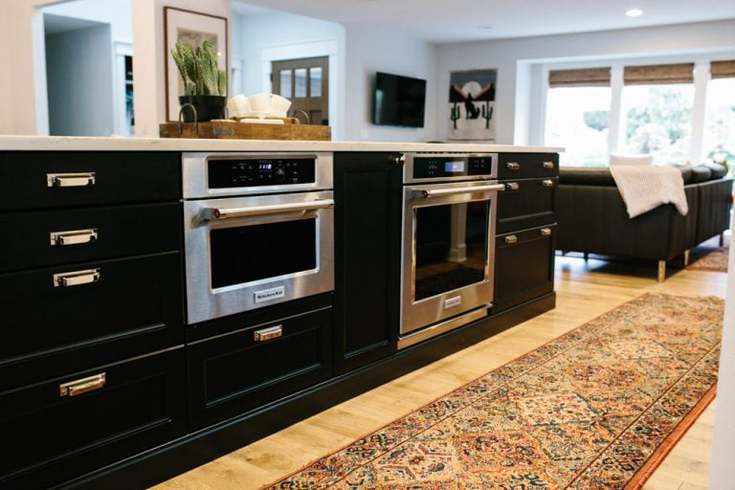 Since she doesn't have a pantry, Leslie maximized the kitchen storage space with pull out drawers that have organizers inside. Leslie's kitchen is from Ikea!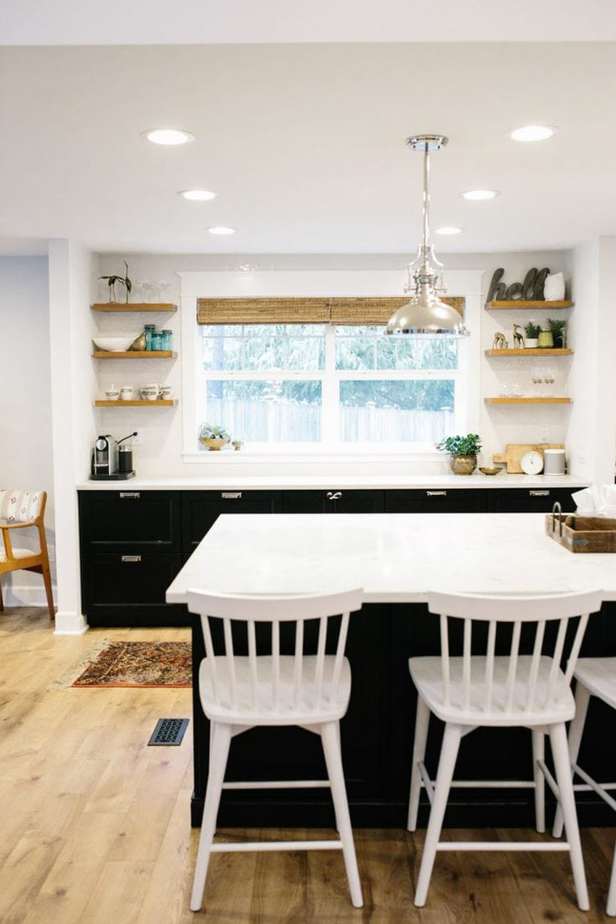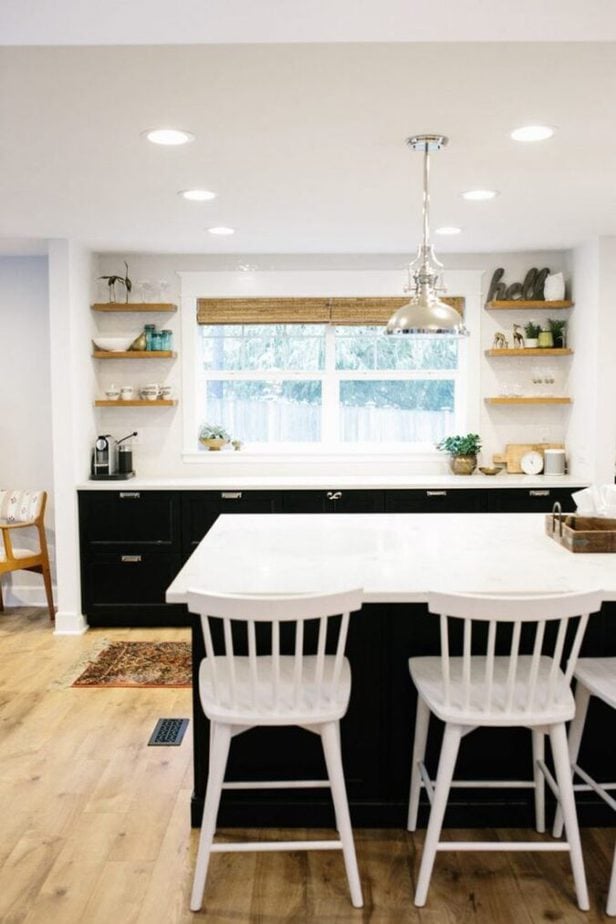 And notice the floors?? Yes, those are the same ones we put in our last house! Floor Harmonics Camden Oak (or Newport Oak as they are now called at Costco.)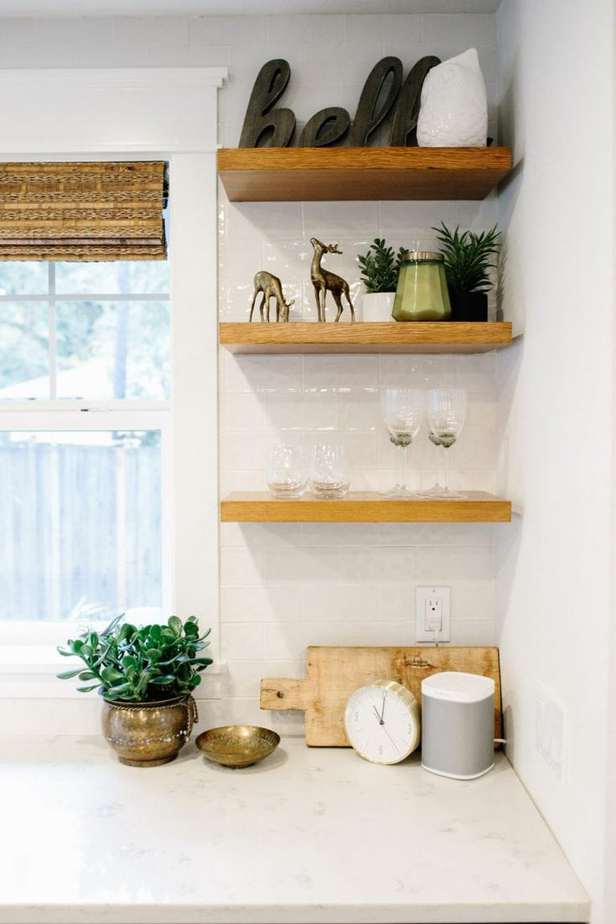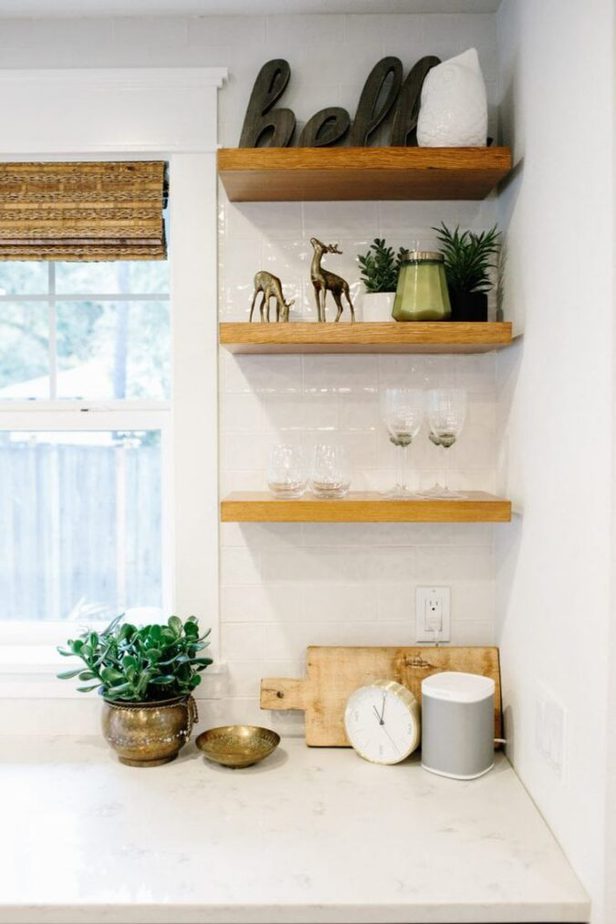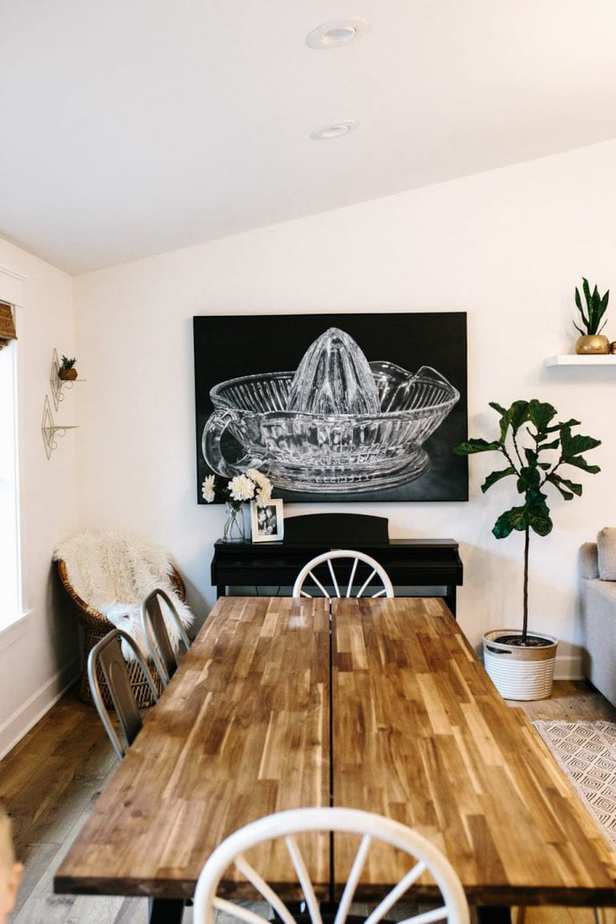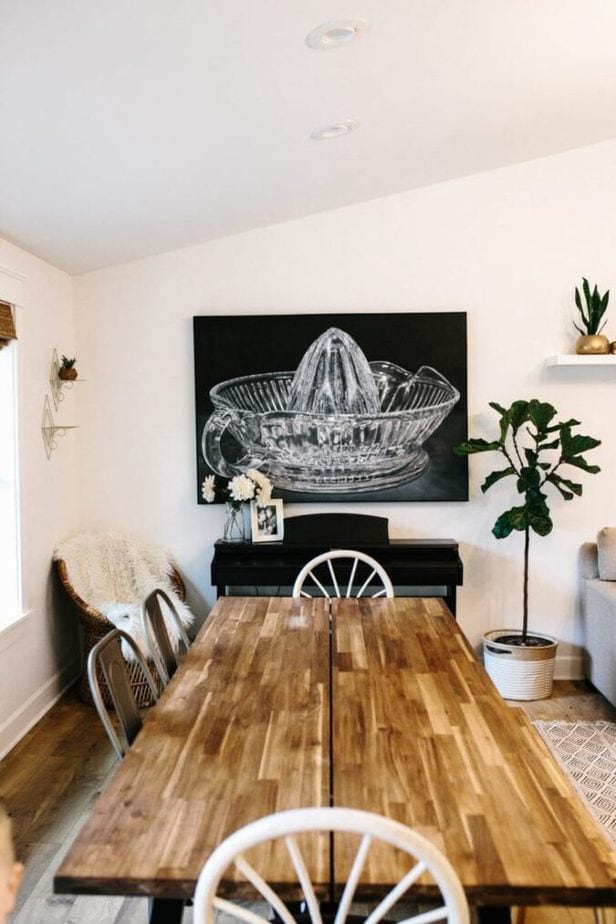 Leslie has such a gift for layering textures and decorations. Your eyes have a never ending feast in her house.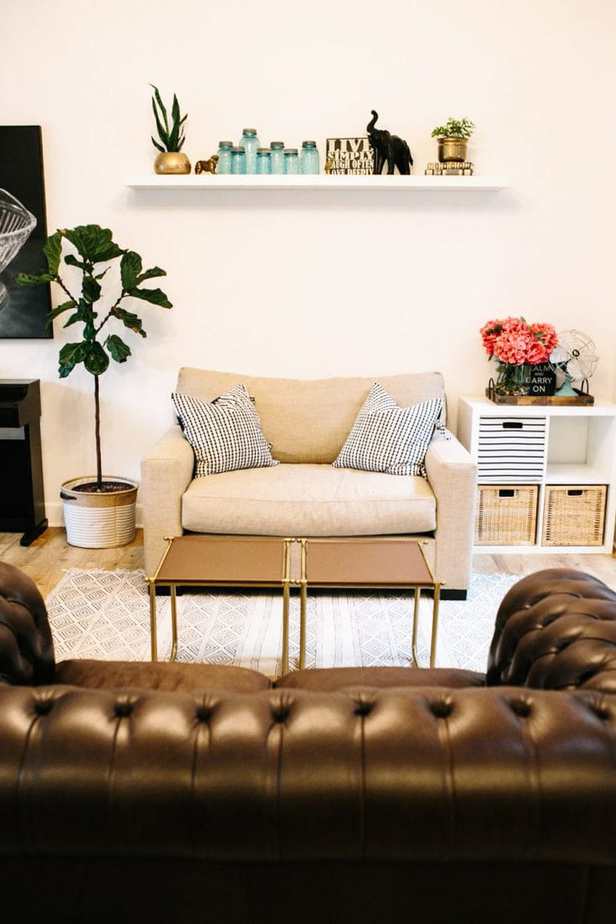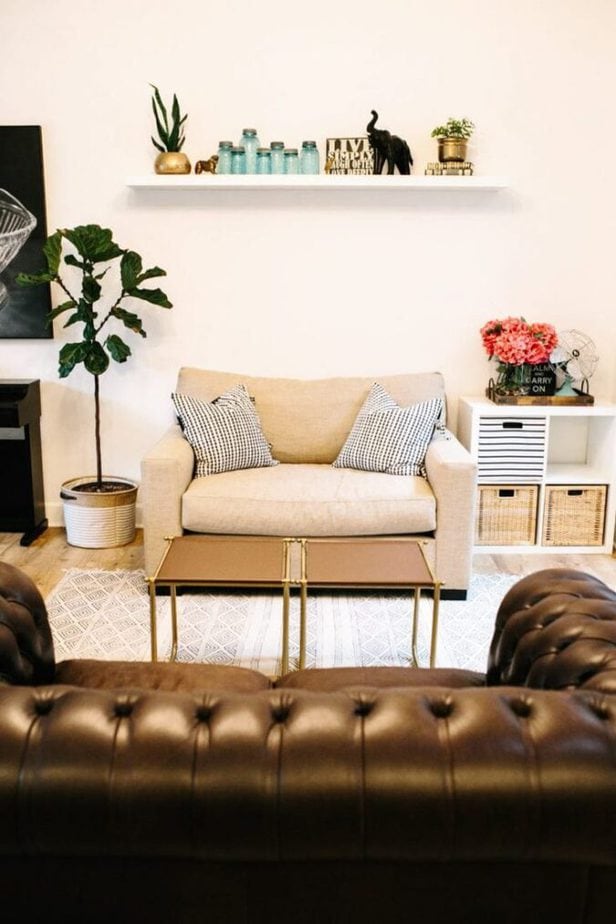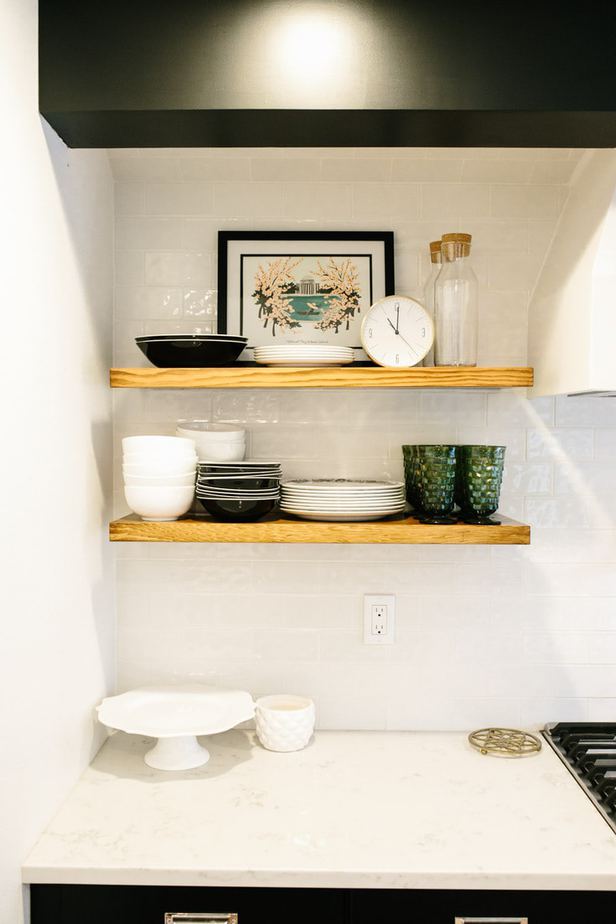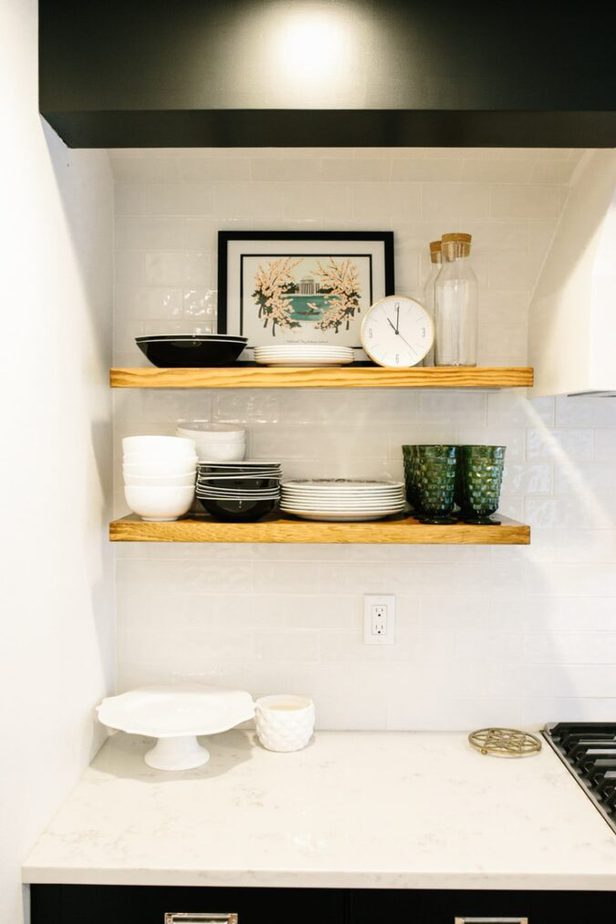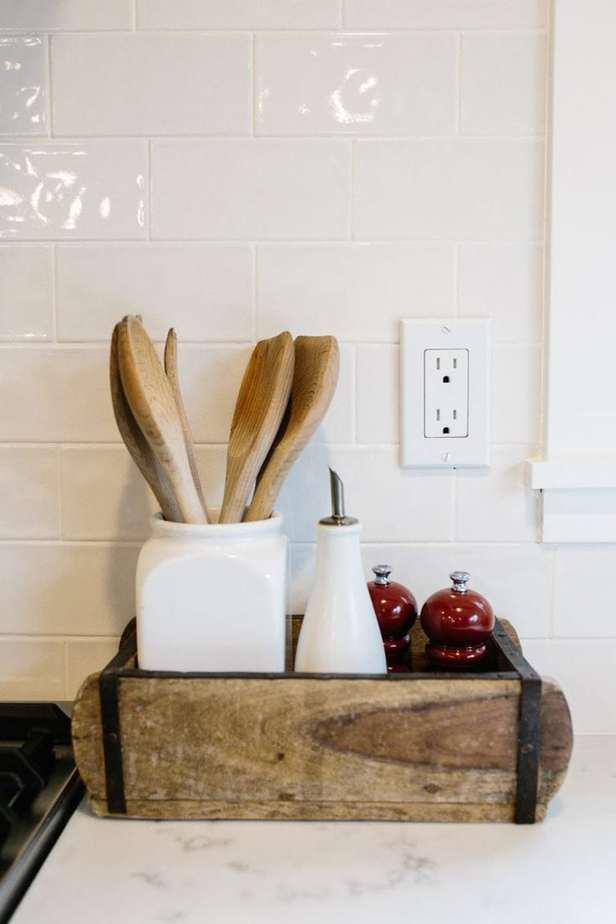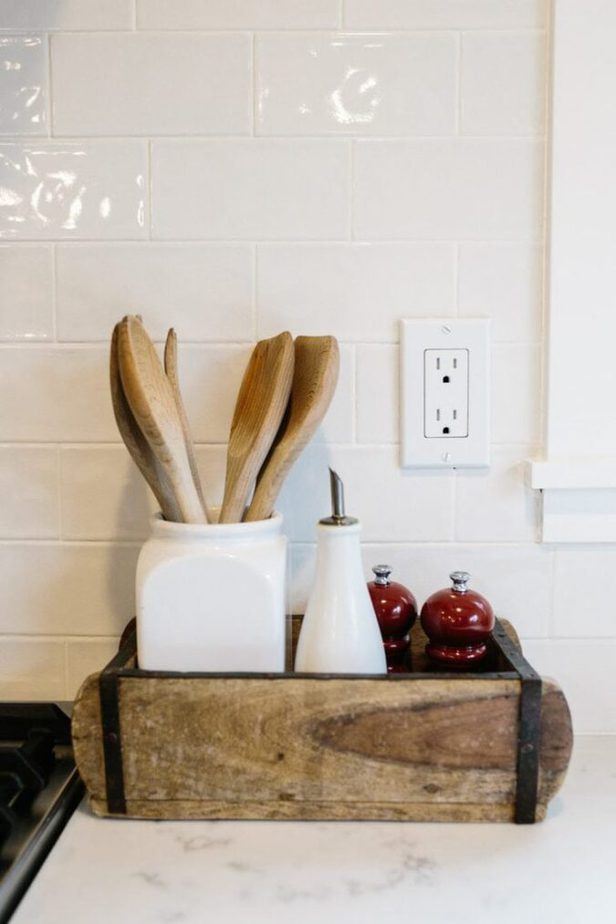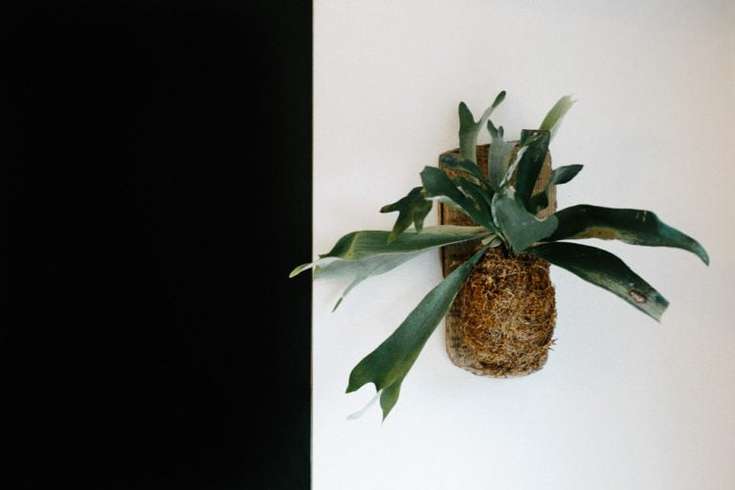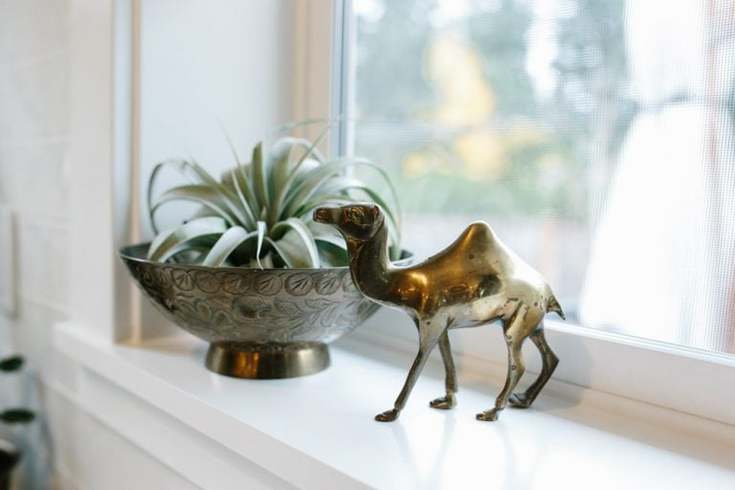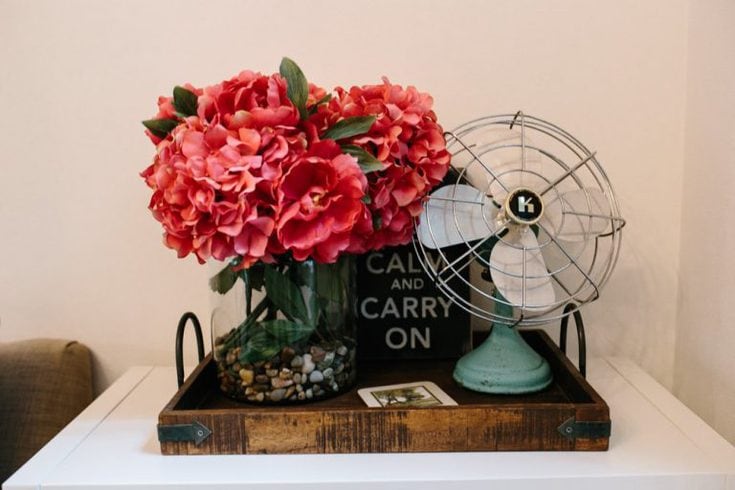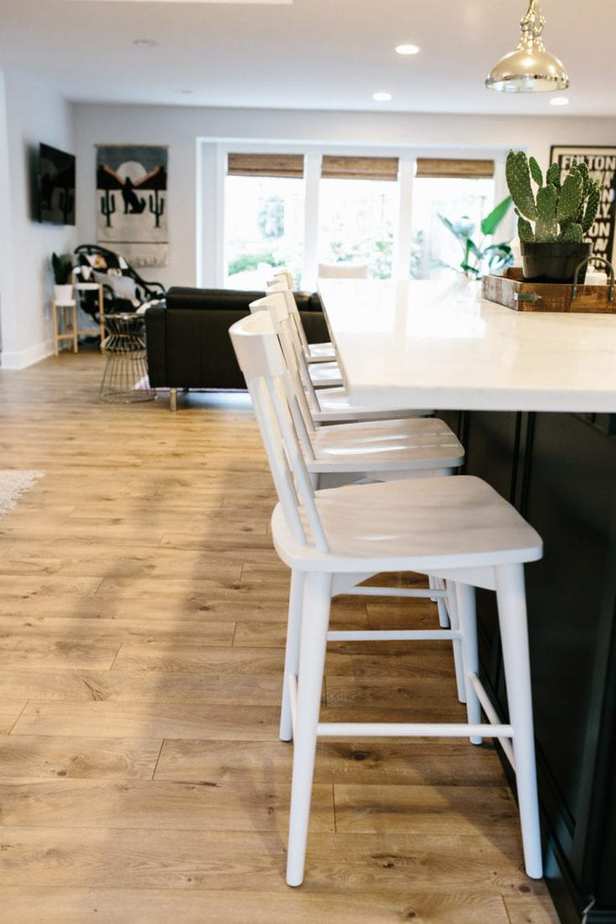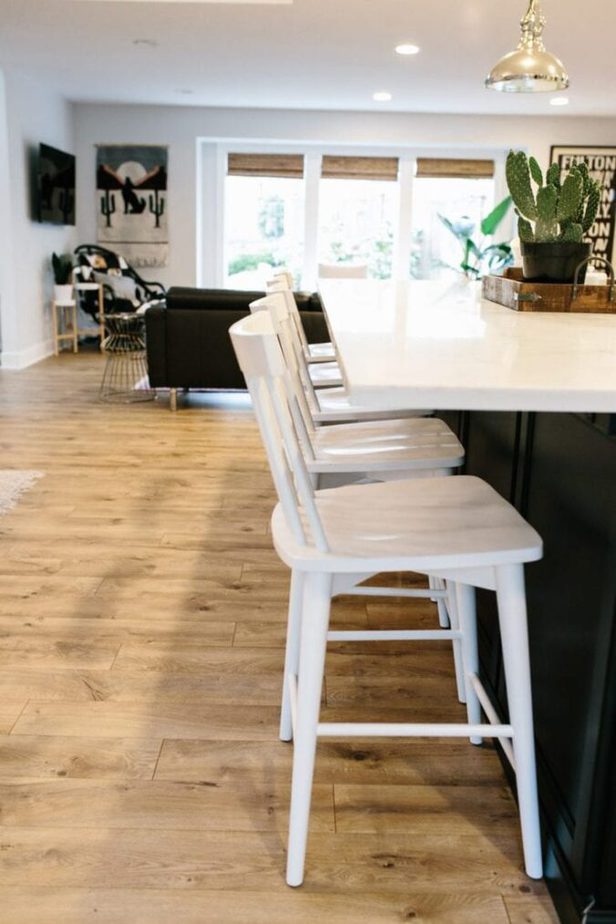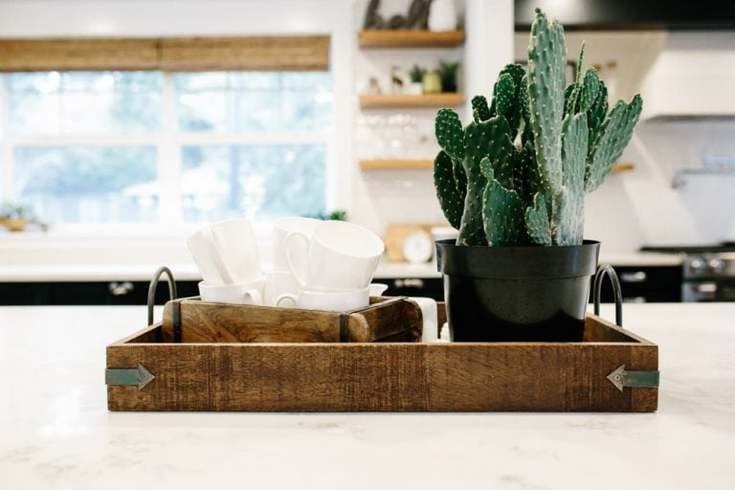 We share an obsession, well for many things, but especially leather and rugs. Mmmm Mmmm.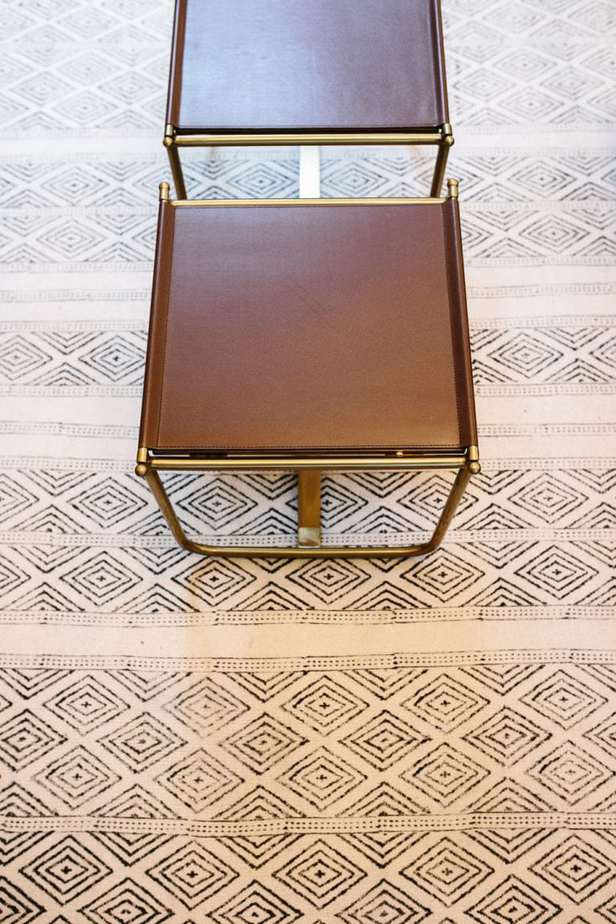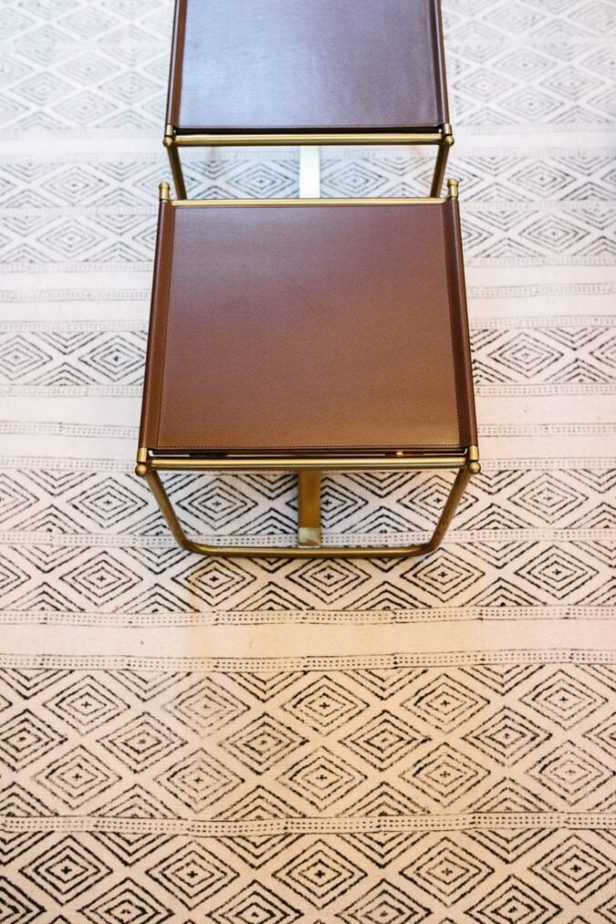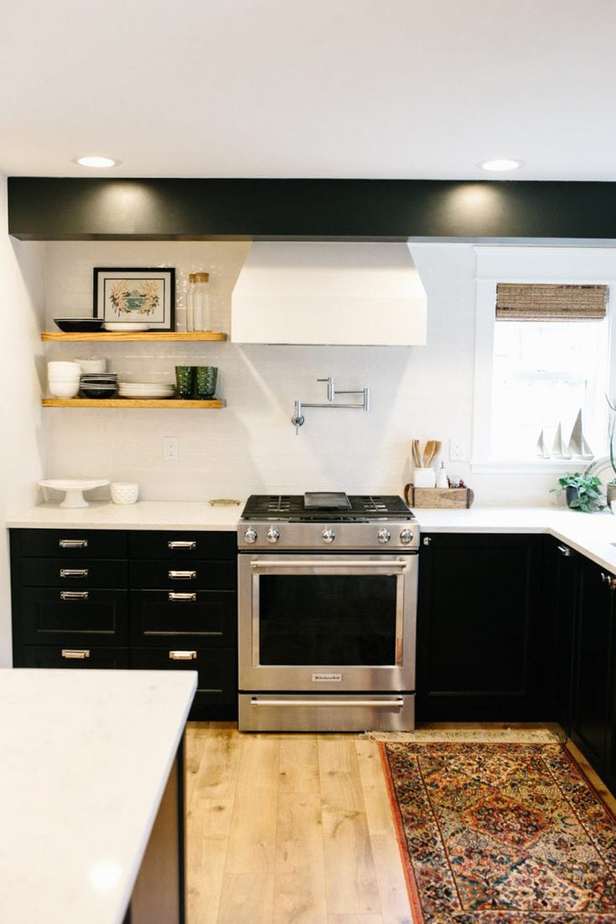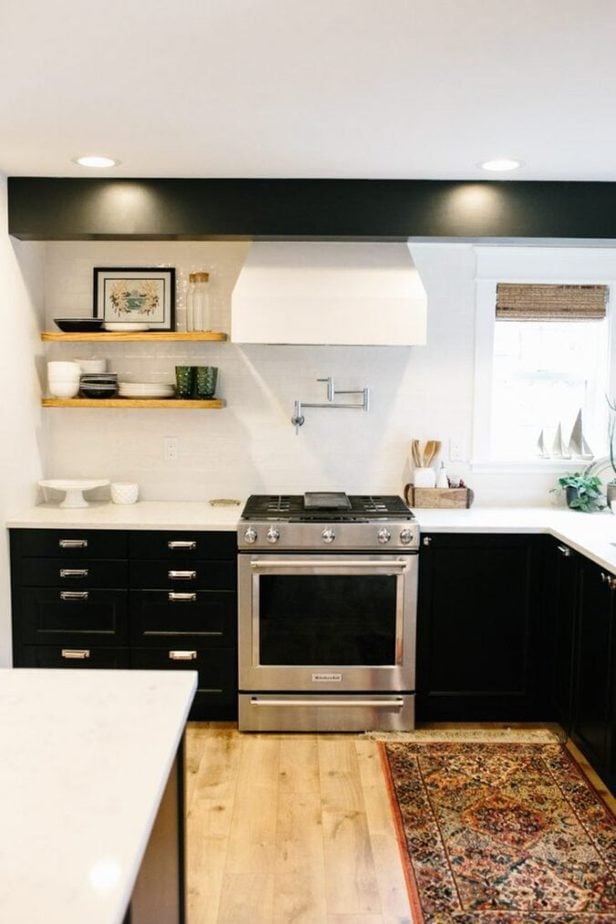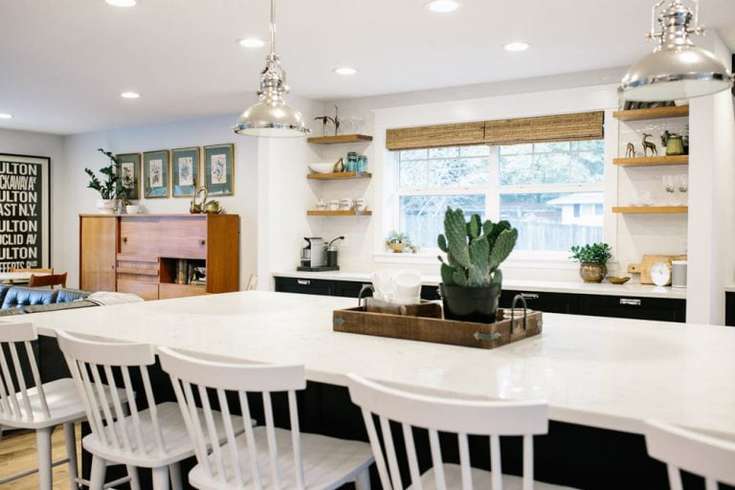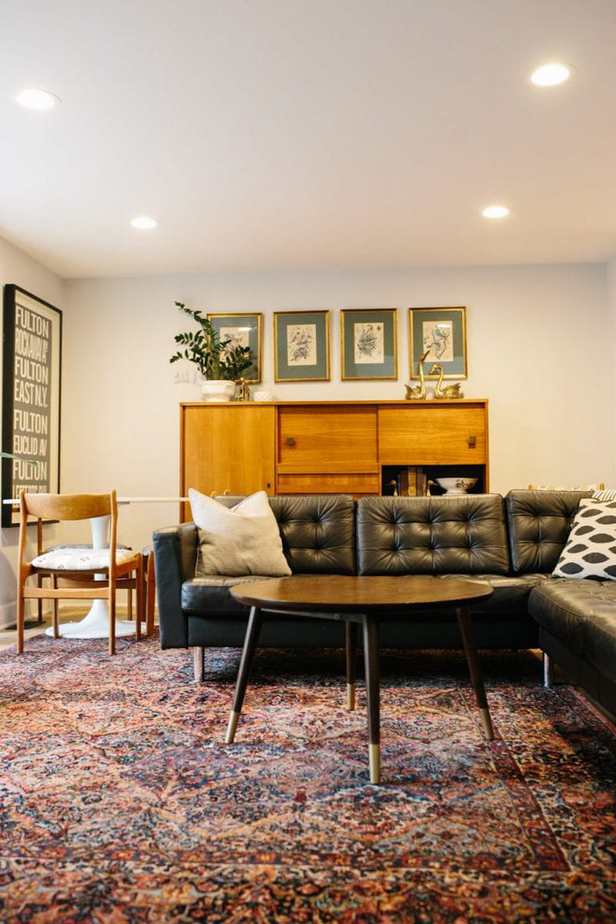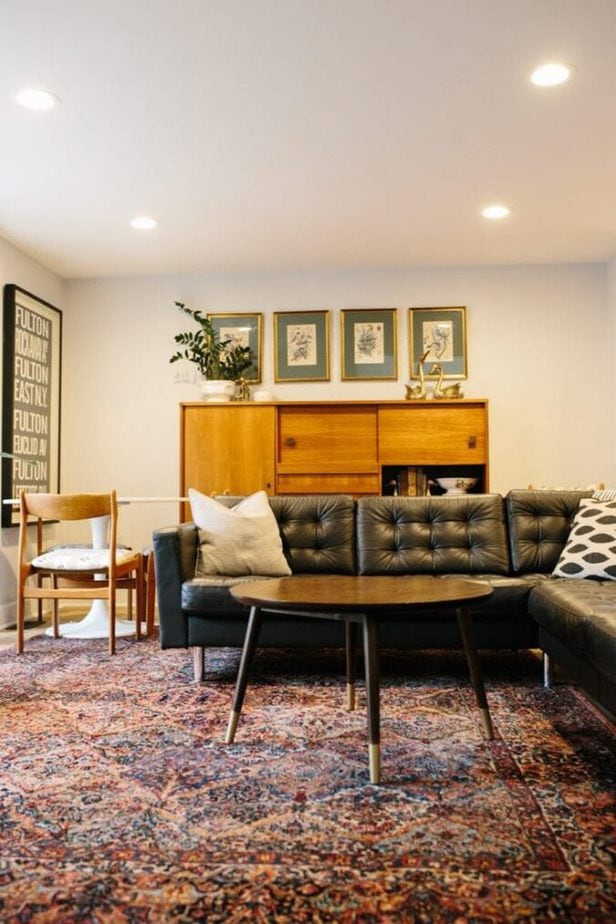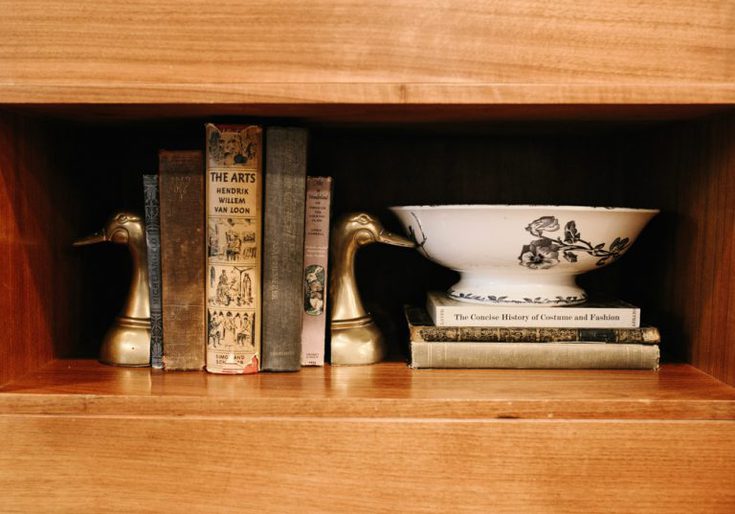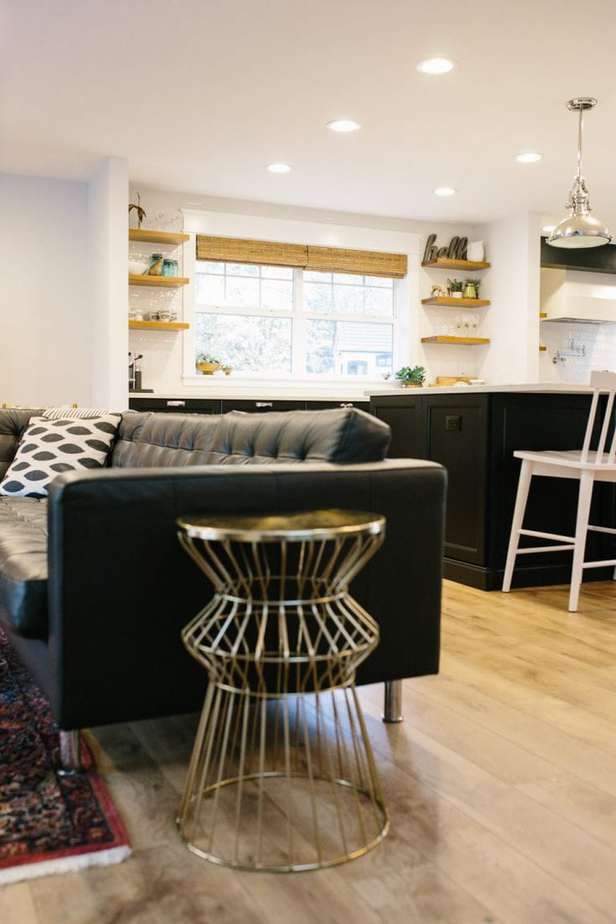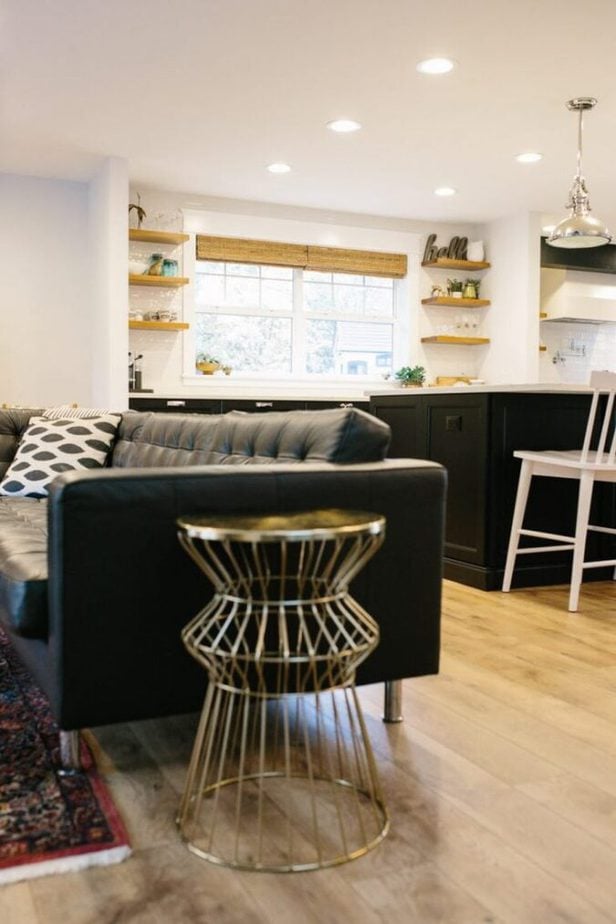 Isn't Leslie's mid century modern remodel a DREAM? What is your favorite part? Check out Leslie's new blog over at Beautifully Outnumbered for more information about how they went about their remodel. Follow Leslie's home adventures on her instagram account!
I'll be adding her specific home details soon, but drop her a line on IG for quick info!