Recently the mister told me I needed to start researching and deciding on the details for our build. Which makes it seem like it might actually happen, so !YAH! I'll start doing some homework! Today I'm going to focus on DOORS DOORS DOORS. I'm pretty much sold on the interior room doors, but the barn doors, garage doors, and front door will need some consideration. Mostly because, what is the accent look we want?!
Our home is greatly inspired by The Faux Martha.
Her modern farmhouse look is exactly what we're going for. We'll be doing a white exterior with black windows. The interior will be white as well with mostly all white doors and moulding. However I'm considering warming it up with some wood accent doors (barn doors), the garage doors and the front door.
Check these out.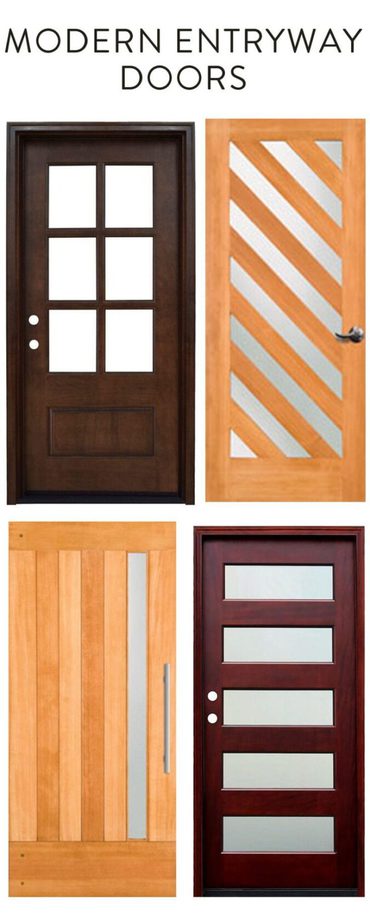 All of these doors are paintable or stainable to our liking. Black, white, oak, you name it. I love the idea of having a window in the door. We'll be out in the country, so privacy and front door safety is not a priority (love!). AKA give me ALL THE WINDOWS.
As for interior doors, this is where I'm at.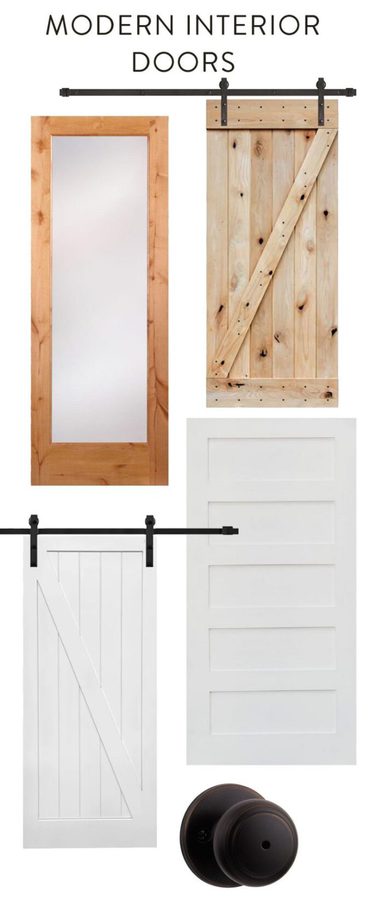 Door number four is what I've settled on for the interior room doors. We plan on using pocket doors in quite a few places to save space, I'll have to check if these are an option there too! (I'm sure they are?)
Barn doors are EVERYWHERE now. You can literally buy them at any home related online store OR build them yourself! I love the idea of barn doors, but still want to think on their practicality as well as how much wall space will disappear if I decide to use them. We want to do an open floor plan, which really takes away a lot of wall space. AKA decoration/storage space. Adding barn doors would further take away from that space. Good or bad?
Lastly, let's look at garage doors. This selection will make you think, "Wow Karisa, you're all over the place." I am! Help me out! Haha. I'm not sure what I want to say with our garage door. We'll either choose the garage door or the front door first and that will help my decision along.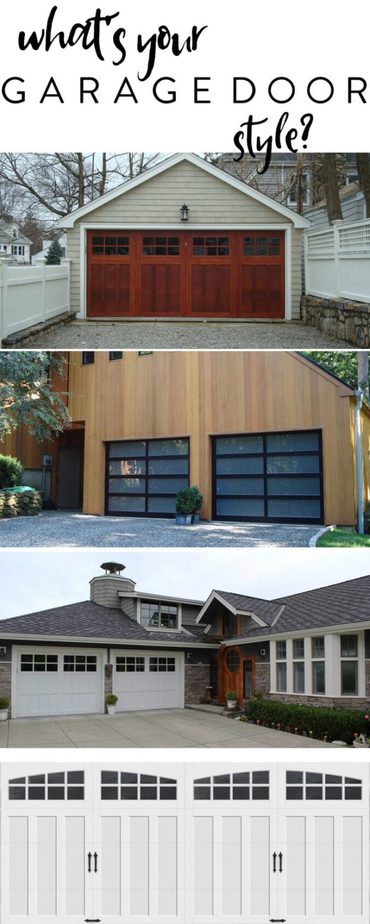 See what I mean?! So many choices, I'm not making it easy on myself. I lean the most toward the first two. I think either would look great with our modern farmhouse design. The garage and front door will be in the same visibility plain, so aesthetic will be key!
Do you have any manufacturers that you love and recommend for doors? I'm all ears! Comment down below with your thoughts!