Welcome back to day THREE of Nursery Week here on Petite Modern Life! If you're just tuning in you should totally catch up on the previous Black, White and Gray Nursery, Coral and Gray Nursery, and Mountain Themed Nursery! Today I'm sharing two modern vintage nursery styles by two style savvy friends who sweetly sent me their pictures.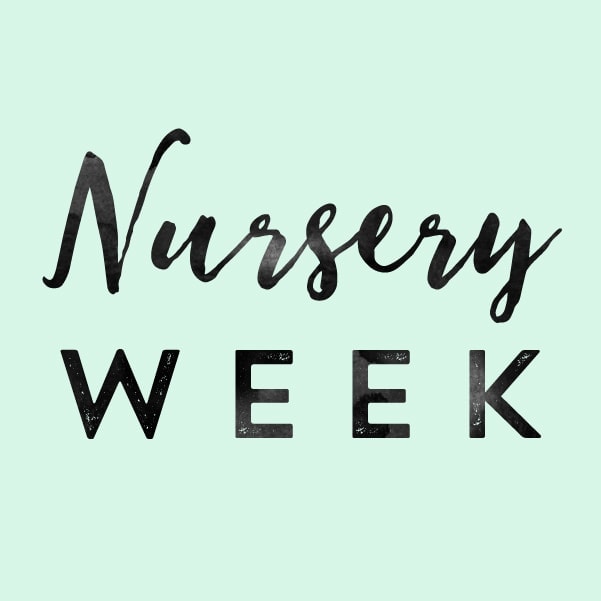 I asked to share Anna's vintage modern nursery because I love how she pulled off such a special space in their adorably quaint Seattle apartment.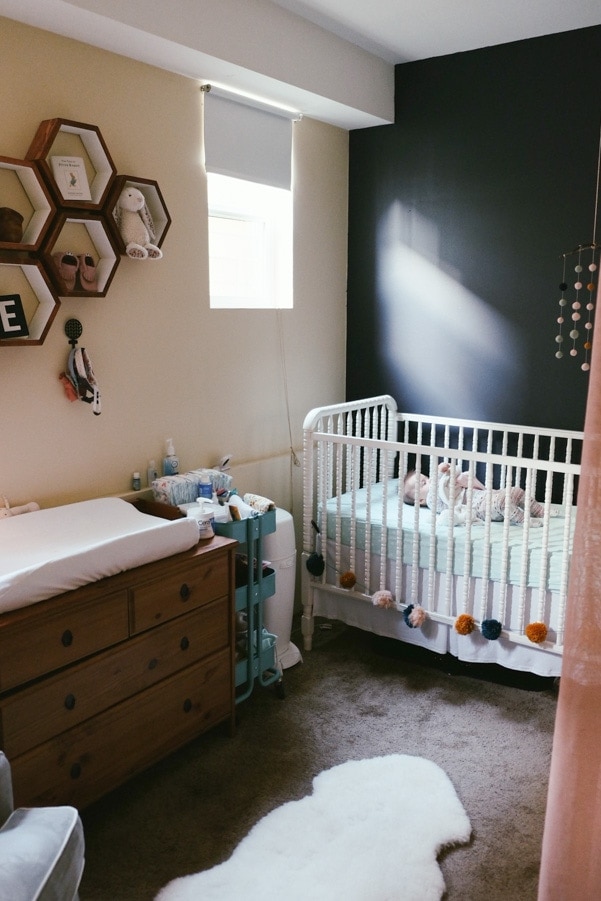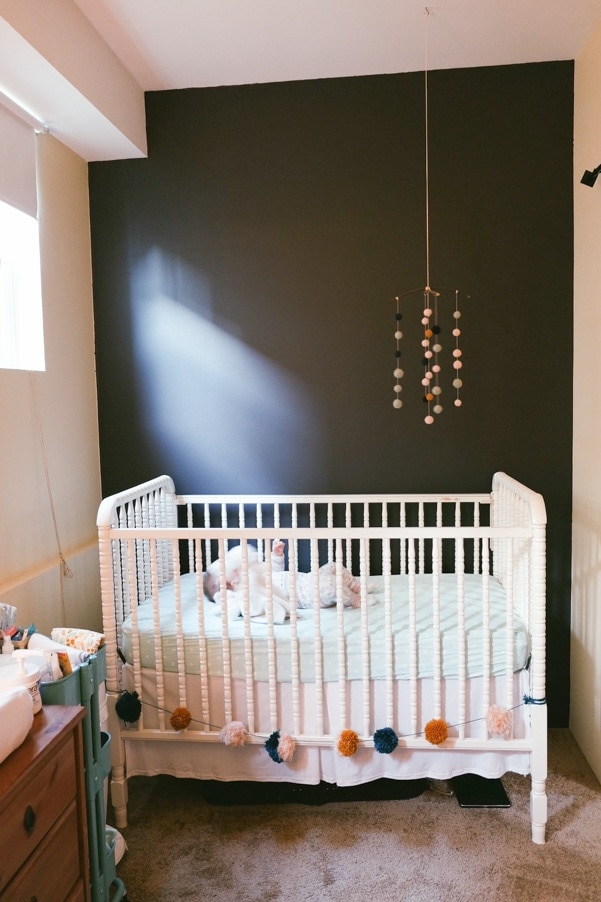 I also love how talented her friends are because they made much of her adorable decor like the shelves and mobile.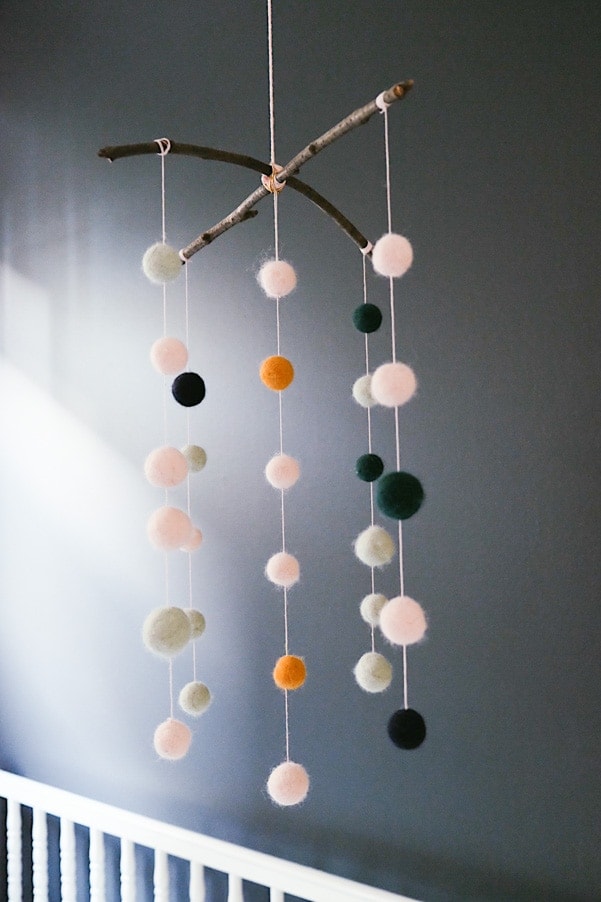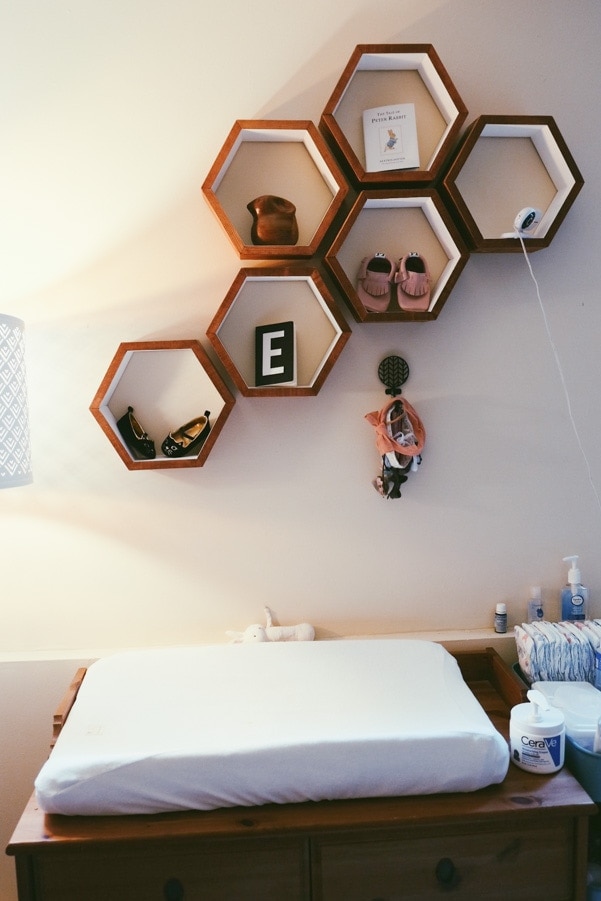 I spy an Ikea trolley in there do you? Those things are amazingly versatile. The felt pom pom mobile is so cute against the navy black wall.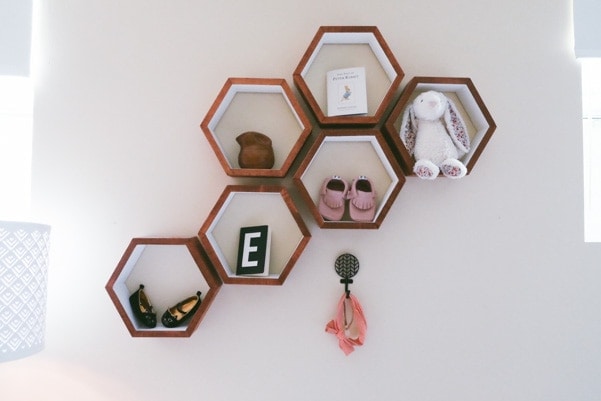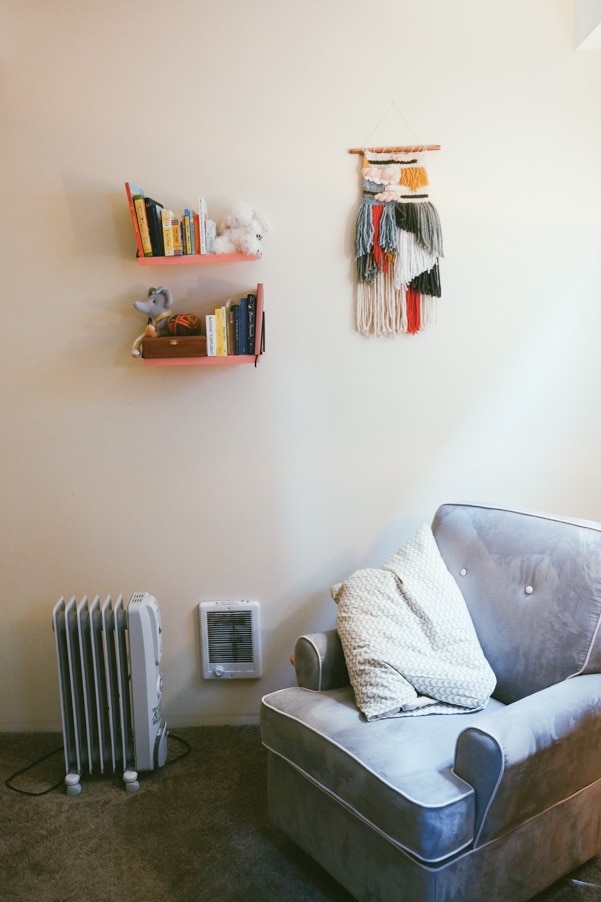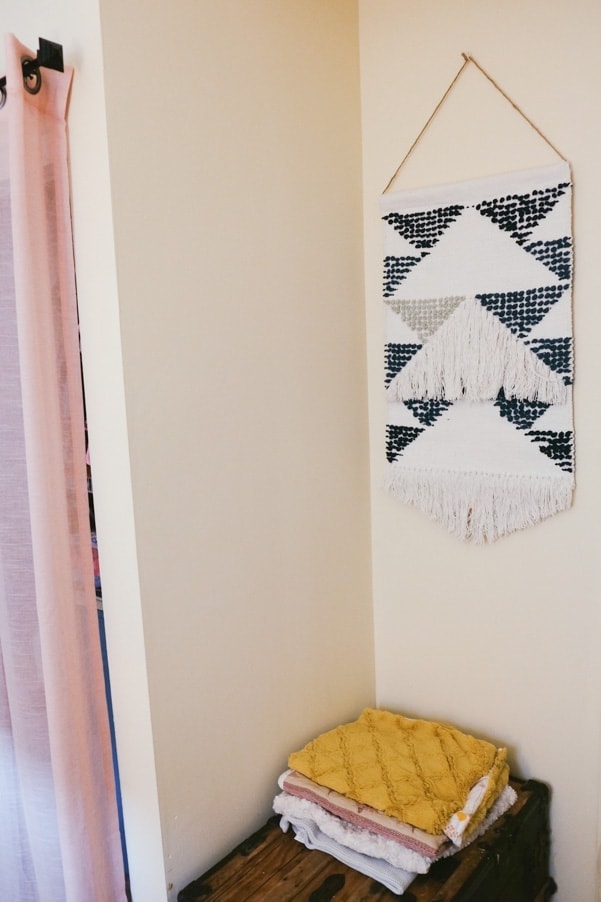 And these honeycomb shelves? Jaw drop!! I'm a total sucker for walnut stain and white paint combinations.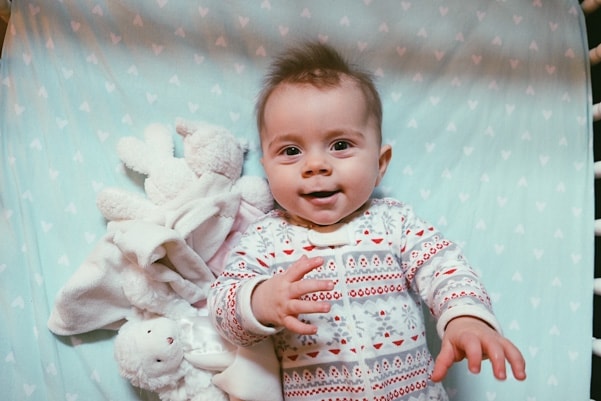 Warm touches with the old wood dresser and chest paired with the soft textures of the woven wall hangings add to this room's vintage charm. (Also that cute mustard baby blanket I sewed for the even CUTER baby girl below.) ;)

Love you sweet Elloise Jane! And thank you Anna for sharing your space with us!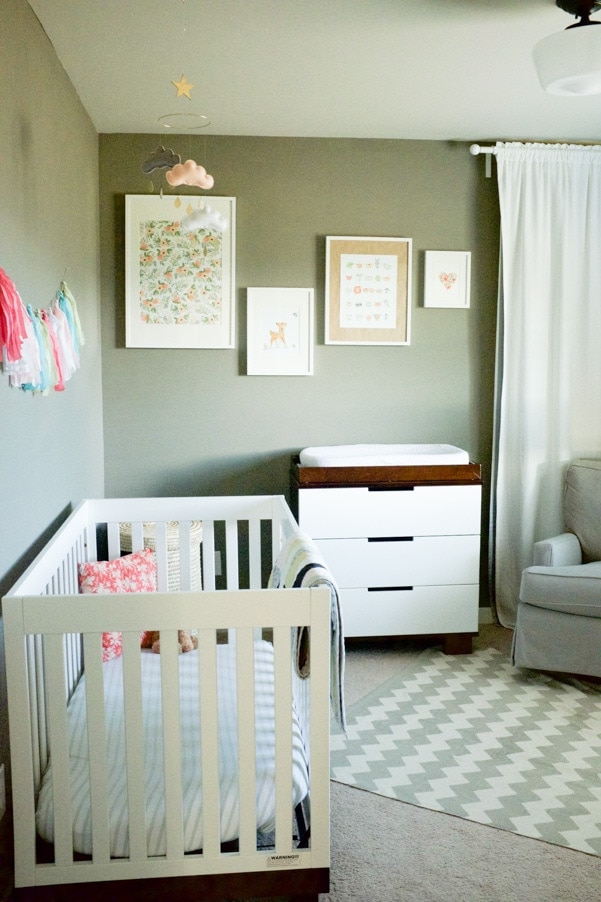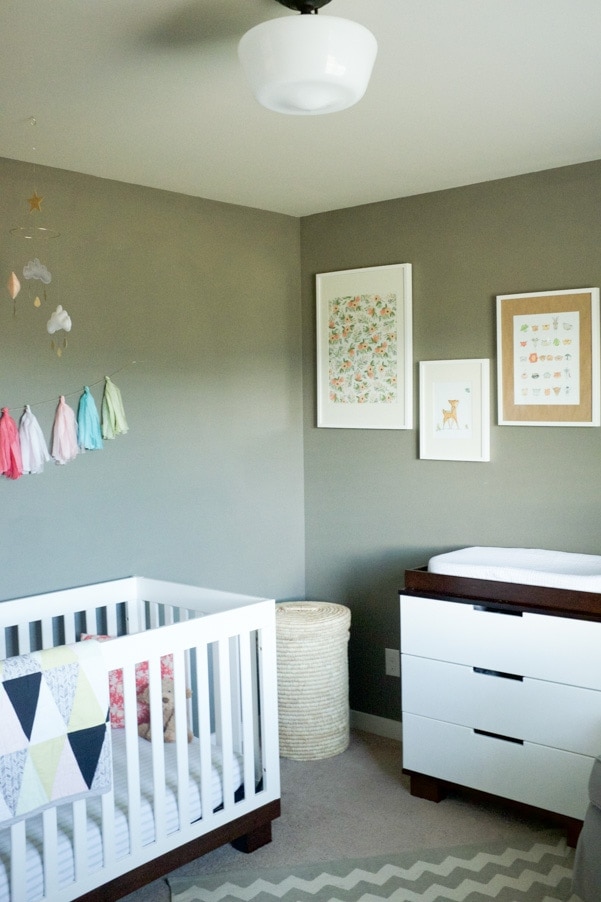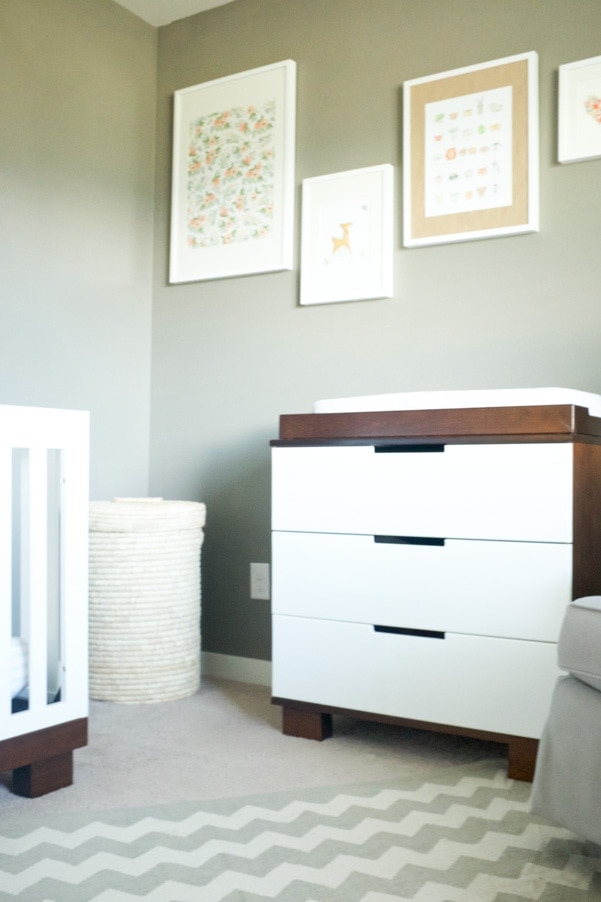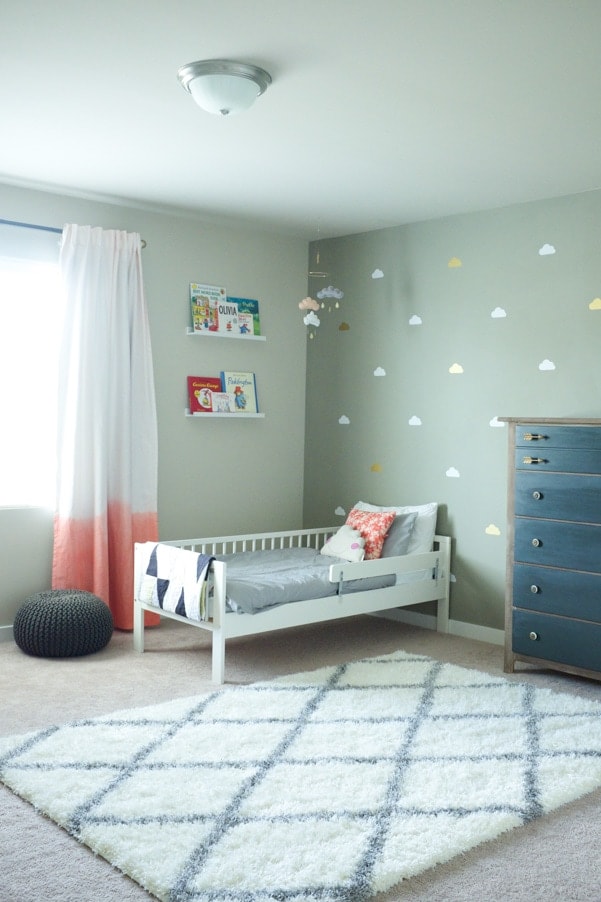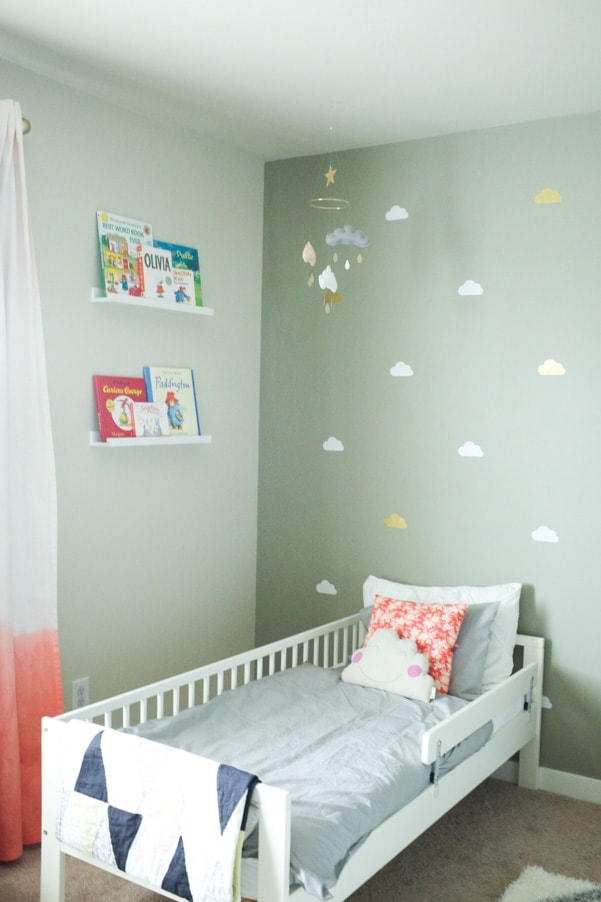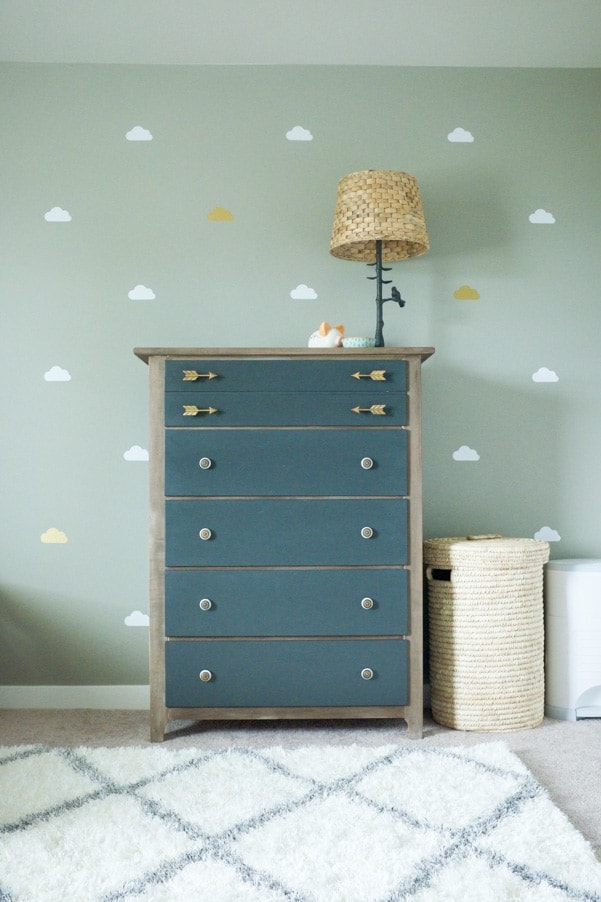 Next up is Cassie's modern vintage style nursery- well actually three nurseries! Baby girl's nursery then big girl room and baby boy's nursery! Cassie studied interior design at Seattle Pacific University and I've loved seeing her thought out and inspiring spaces over the years.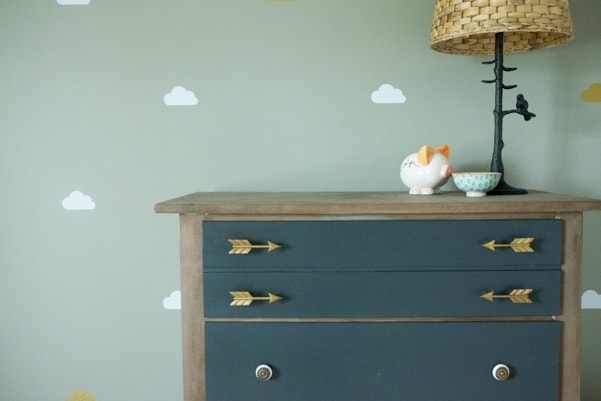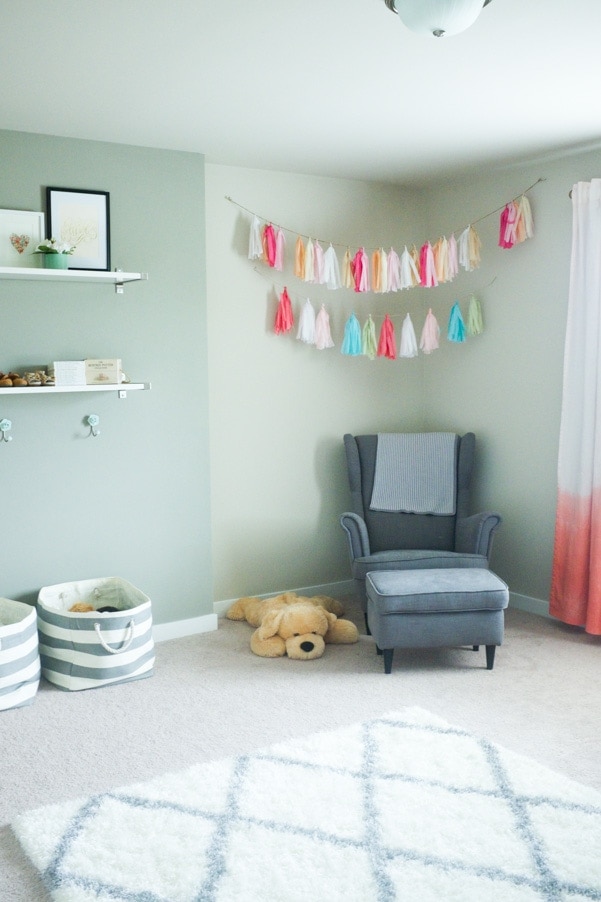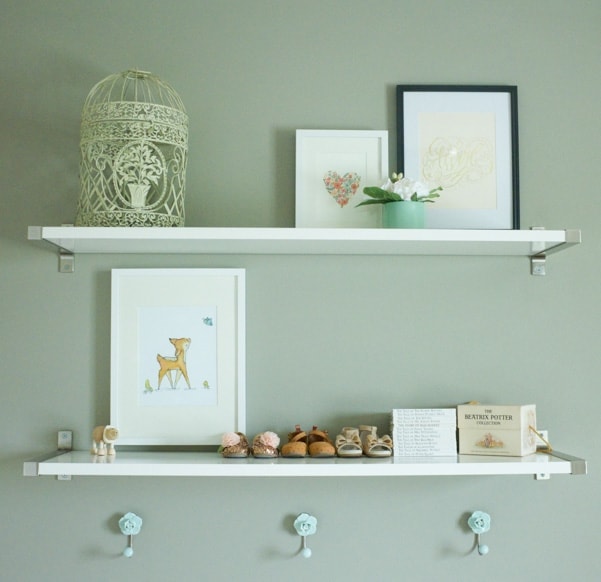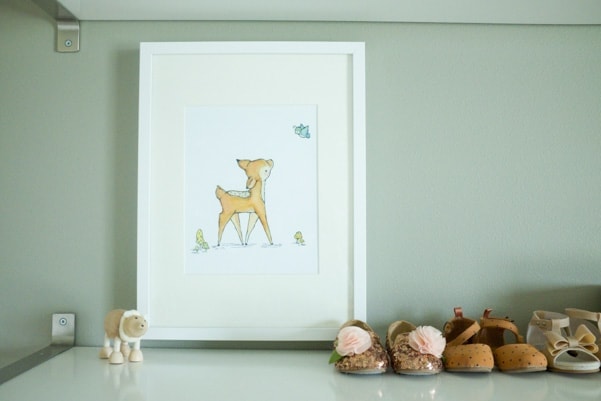 I love this dresser makeover. Keeping the wood tones and combing it with a darker paint color looks amazing against that wall paint color, Fawn Brindle by SW.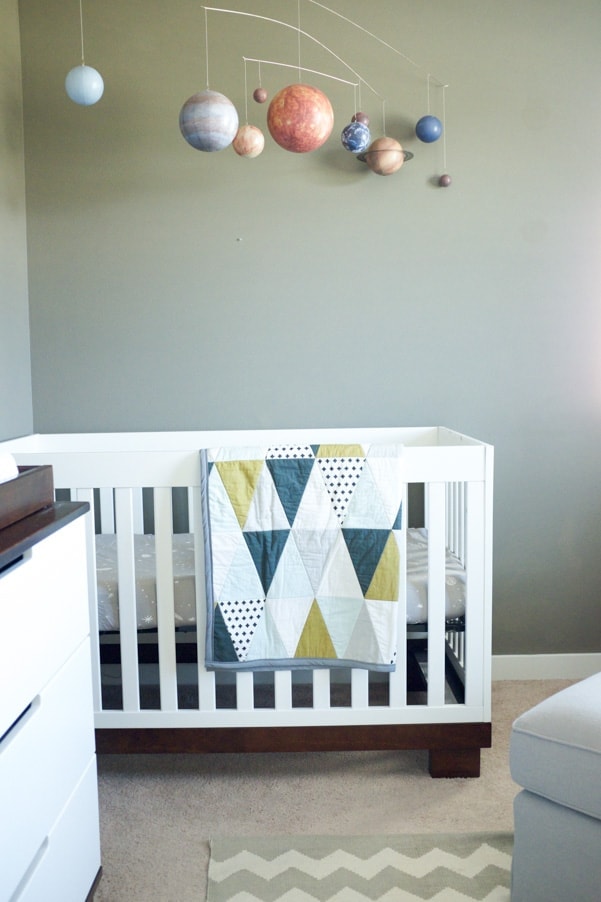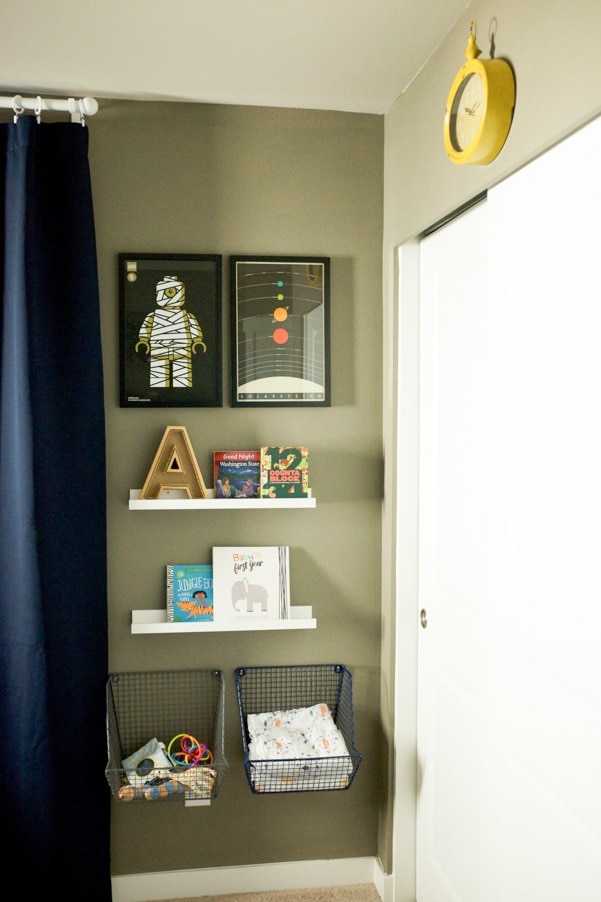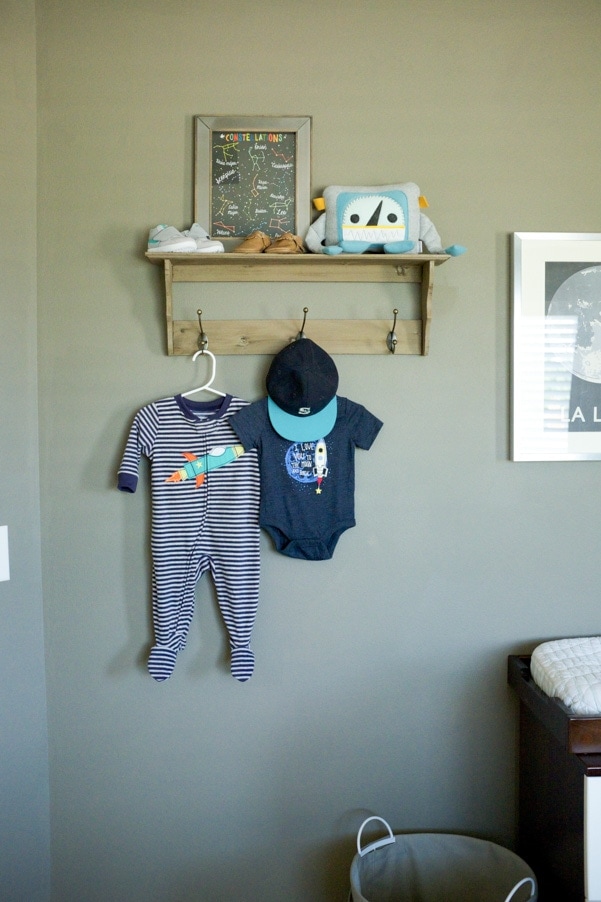 Baby boy's modern vintage nursery is so sweet too. I was totally eyeballing this Pottery Barn mobile as I put together Reuben's Space Themed Nursery last year…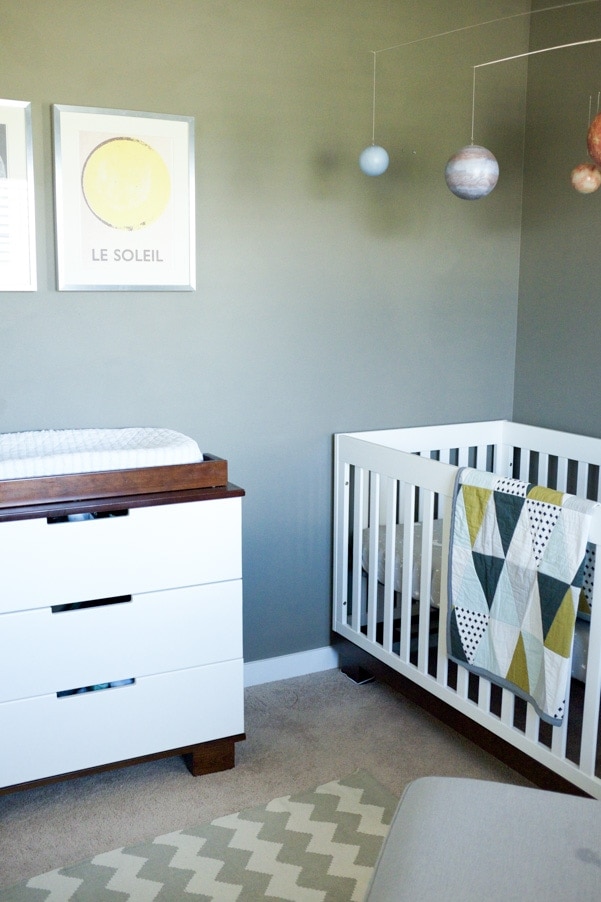 Again, the navy and wood accents against the neutral wall color ( SW Anonymous) are so gentle and relaxing. The space prints are also adorable!

Thank you Cassie for sharing your space with us!

Nursery week continues tomorrow and Saturday with nursery picks from my favorite Instagrammers/bloggers! They'll make you want to redo your room if you don't have a nursery to design!