Welcome back to day two of Nursery Week here on Petite Modern Life! If you missed yesterday's Black, white, and gray modern nursery, you can check it out here! Today I'm sharing a new friend, Sydney's, Coral and Gray Modern Nursery. The color combo and minimal decor is so chic, inspiring and doable. Check it out!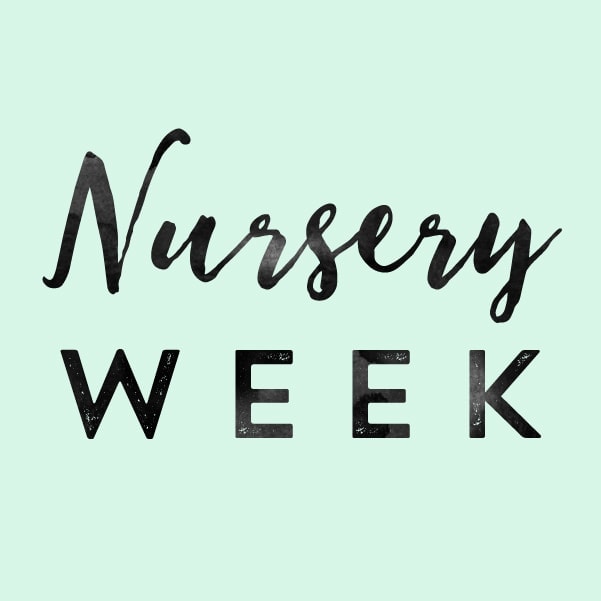 Catch up on Nursery Week here!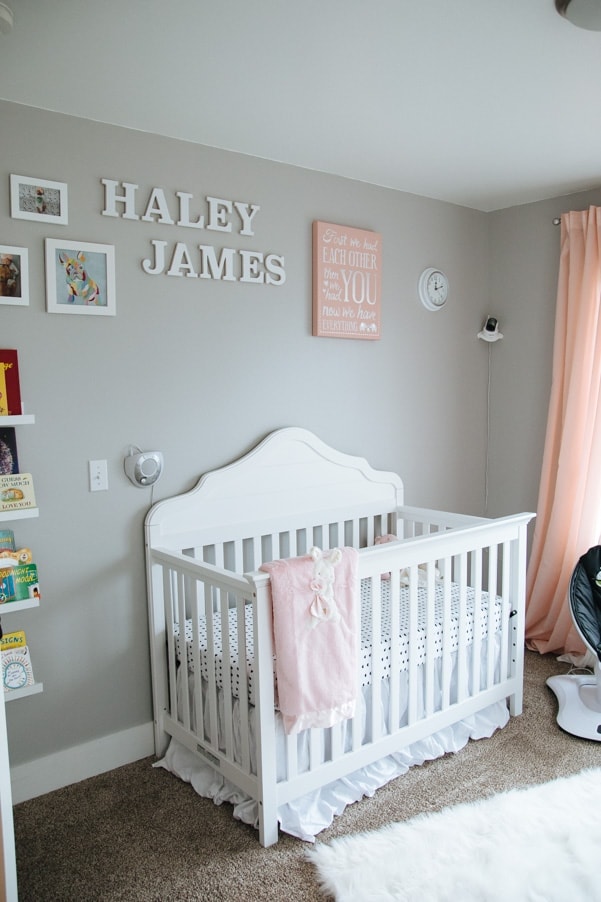 I love the pairing of the coral and white curtains on those gorgeous windows that give so much refreshing light to this corner room. (Shouldn't all rooms have this much lighting?!)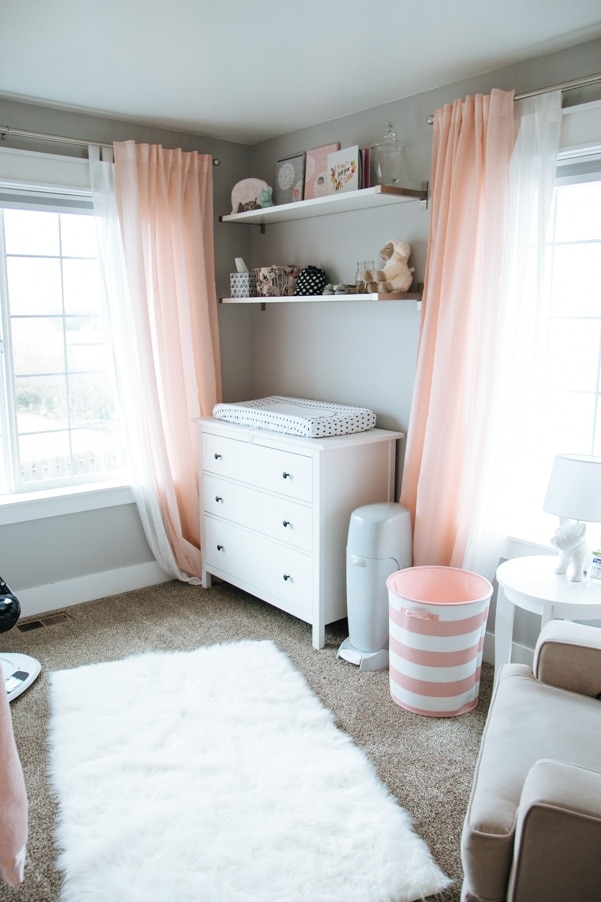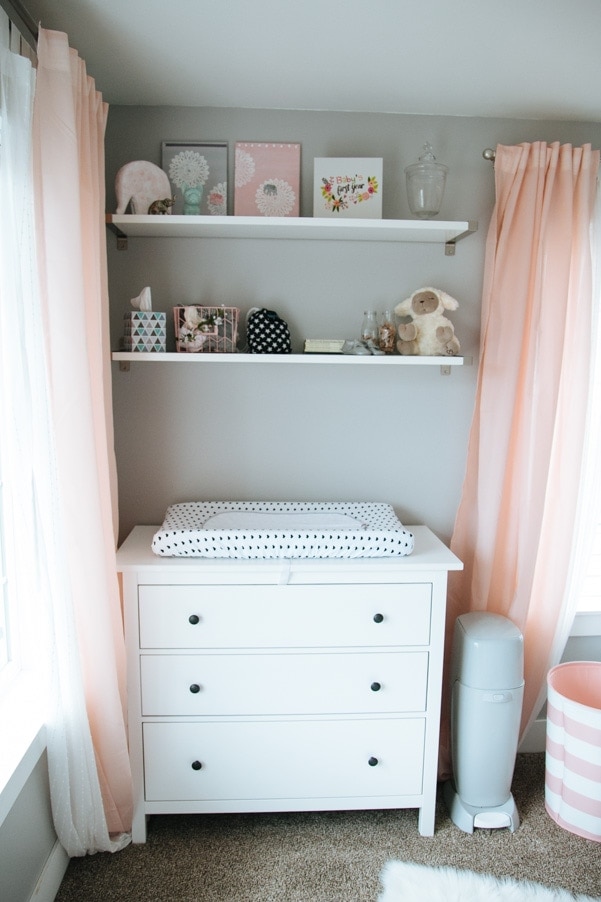 The touches of black and white are subtle throughout the space, but keep the room crisp and modern.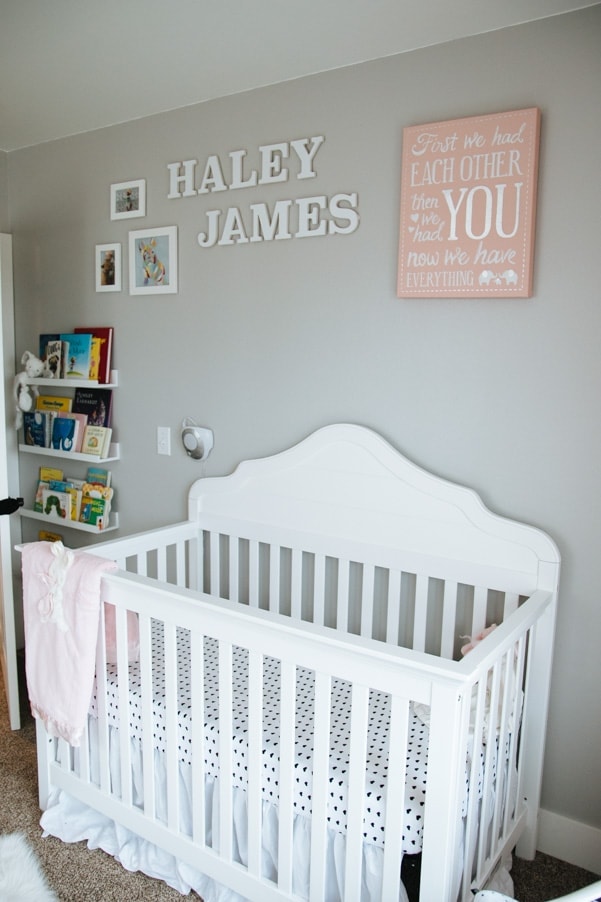 Sidney and I have both lived in Anacortes, WA which is the founding location for Bunnies By The Bay. If you're looking for the most precious "specials" or "lovies" for your baby or to gift, you should definitely check out their selection of "Bye Bye Buddies" and "Buddy Blankets." They were a key part of our sleep training and help Reuben feel secure and cozy in bed all night long.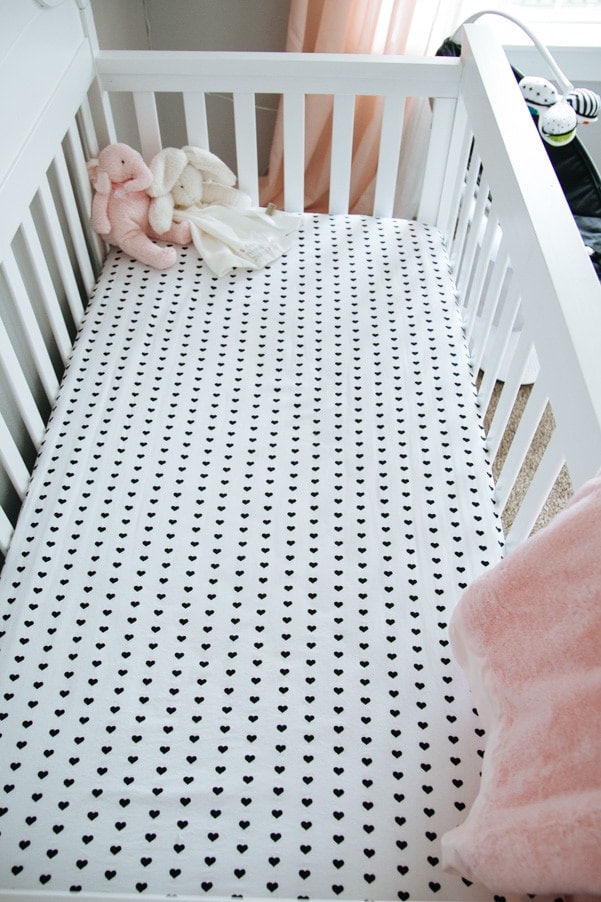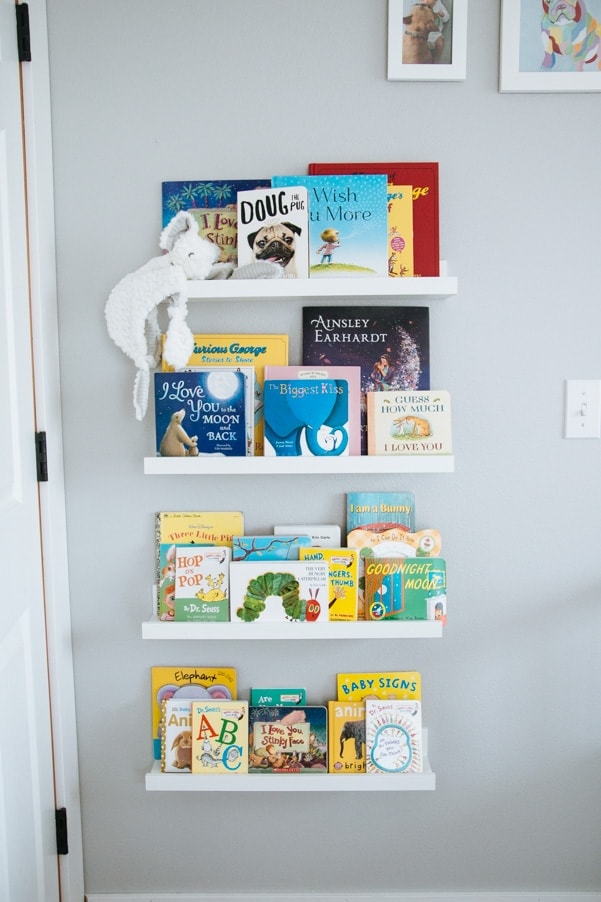 The twinkle or starry lights around the closet are such a cozy sweet idea. I also like how the closet without doors becomes an easy access cute display of clothes and toys. Now baby Haley can get her toys without having to deal with doors and fingers!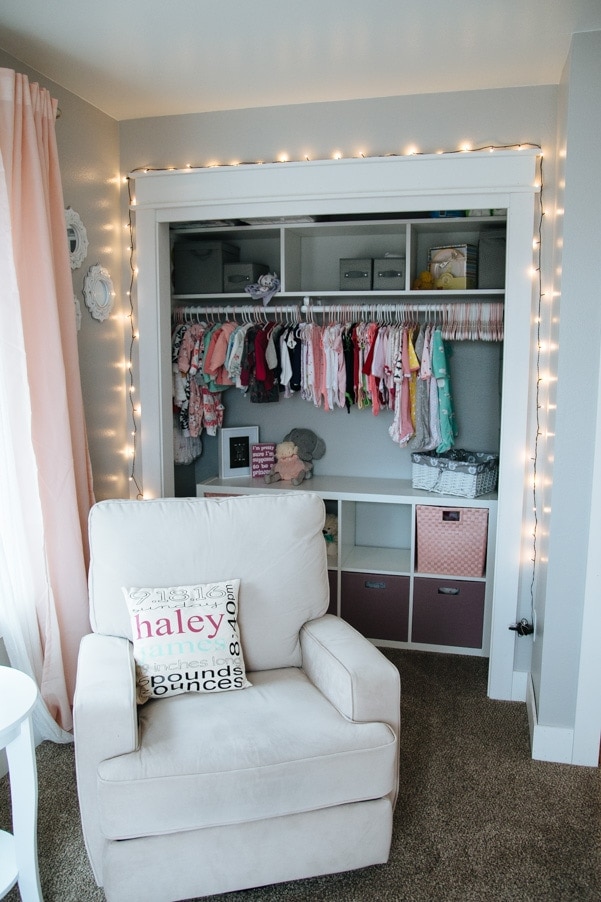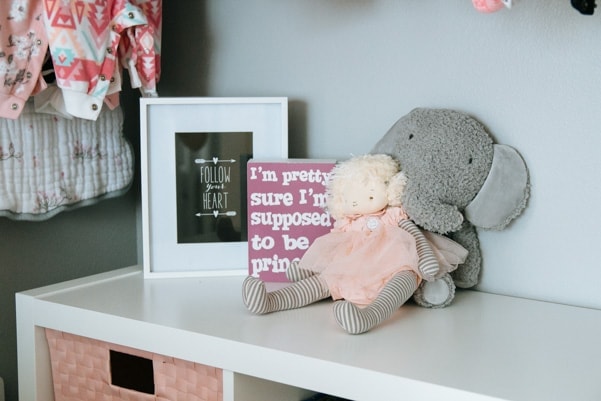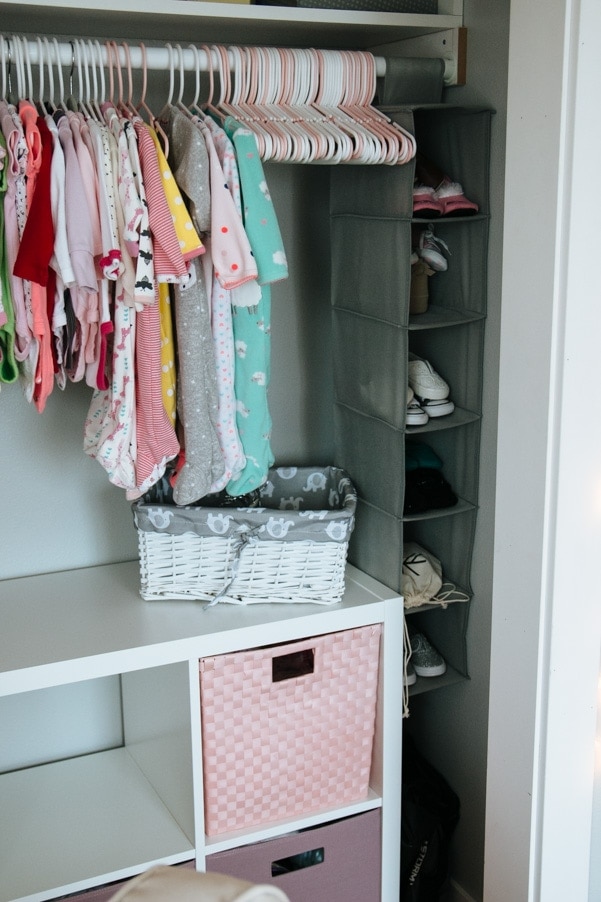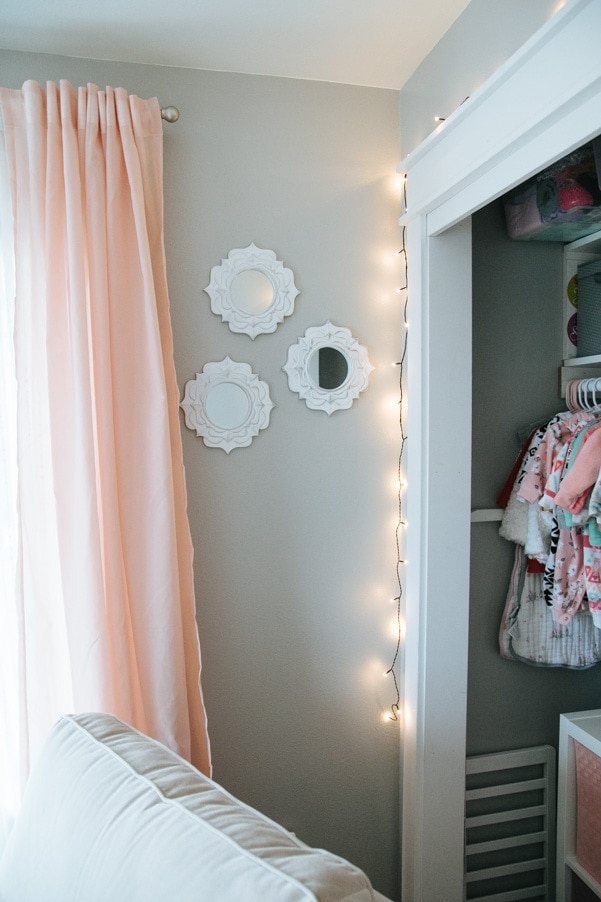 What isn't to love about this French Bulldog lamp from Target?!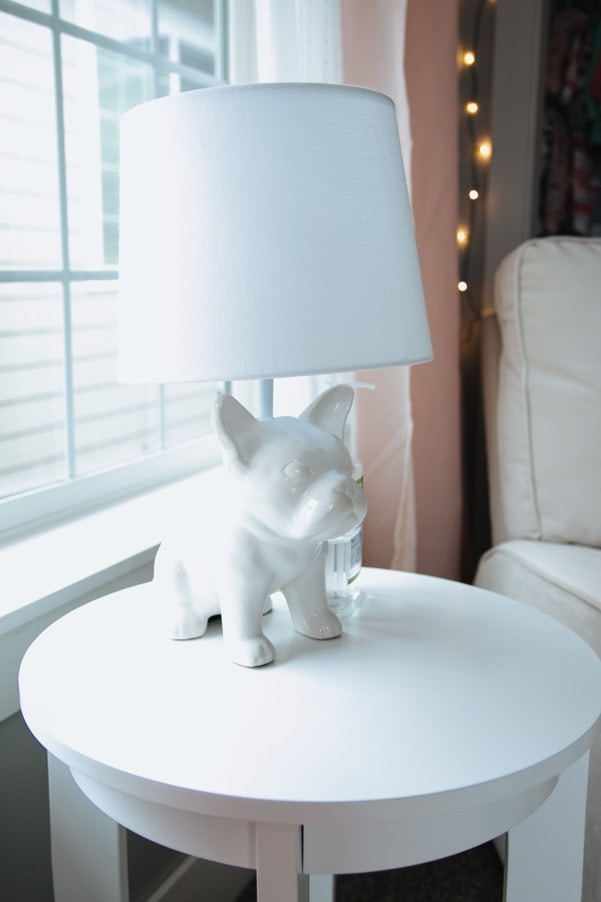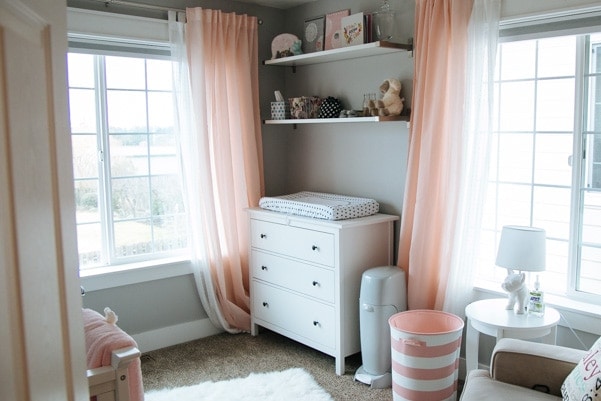 Thank you Sydney for sharing your space with Petite Modern Life! Ask any questions in the comments below and we'll answer them. Paint Color: BEHR Silver City Dresser and large shelves: Ikea