Hey there. I assume you're inside and warming your fingers and toes right now reading this. Because unless you're in Hawaii, SoCal, or snow-birding in Arizona (I'm talking to you Grandma ;), it's too cold to scroll though your phone walking around out there!  I'm not complaining though. I'll take blue sky over wet clothes any day. Here's what we've been up to in this weather..
A gorgeous hike up Mt. Pilchuck, outside of Granite Falls, Washington. With a gain 2300 ft in 2.7 miles you reach the highest point of 5327 ft with a gorgeous fire lookout and 360 degree views.  You can't make it to the top without referencing, or hearing someone quote Lord of the Rings. :)  Back in the lowlands, Moose has been enjoying himself with his first cold and ice experience, and we've been working on our living room that I've yet to share on the blog. It's a process, but I've decided I'll share bits of that process with you today, no holds barred.  We'll begin with our mid century Ikea Expedit hack.
I wanted to get the Expedit up off the ground with a fancier mid century flare. So I went to Lowes and bought four 5.5″ tapered legs (about $2.50 each) and 4 straight (they have angled ones too) top plates ($1.68 each).
Then I spray painted the legs with Rustoleum Satin Black. It helped to  tape off the end and have them pierced through an old box where I could easily rotate them and cover them with paint. When they dried, I taped and saran wrapped the black ends and spray painted the metal part Rustoleum Metallic Copper.
Then using our drill we screwed on the plates on the corners. We worried about the strength of the particle board, but they actually screwed in tight and secure.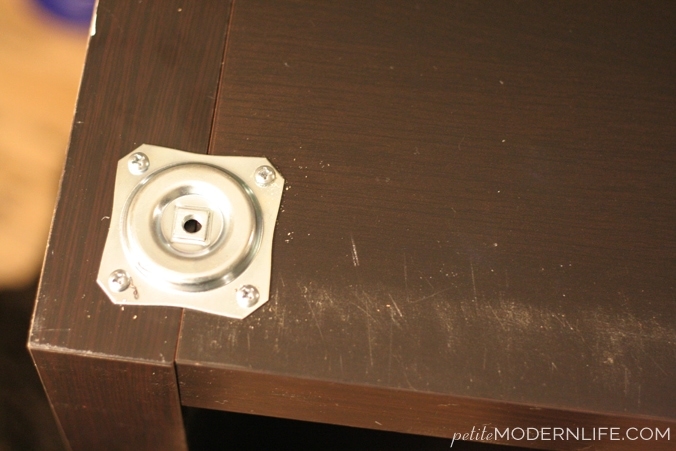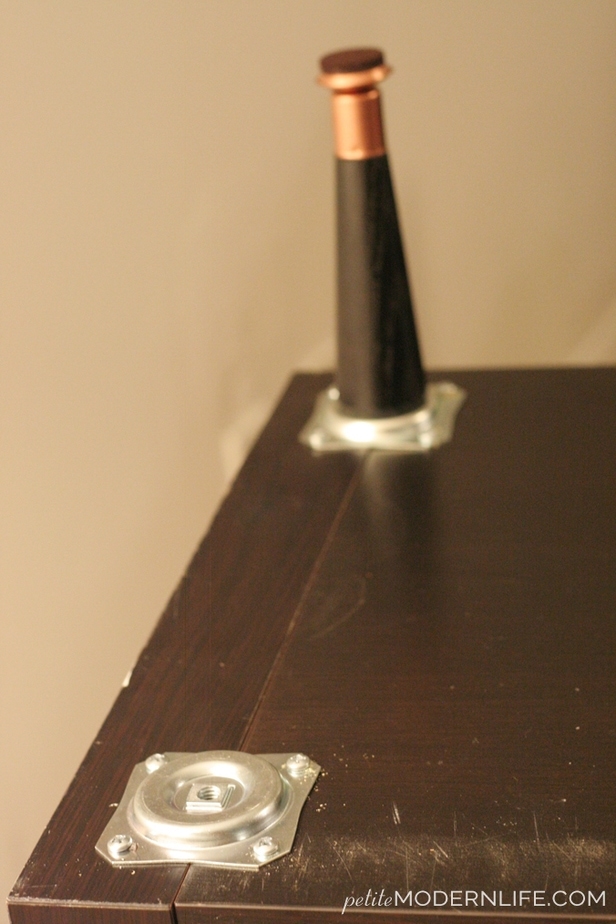 I placed little adhesive pads on the bottom of the feet just in case they were rough on the floor. Turn it right side up and there we have it!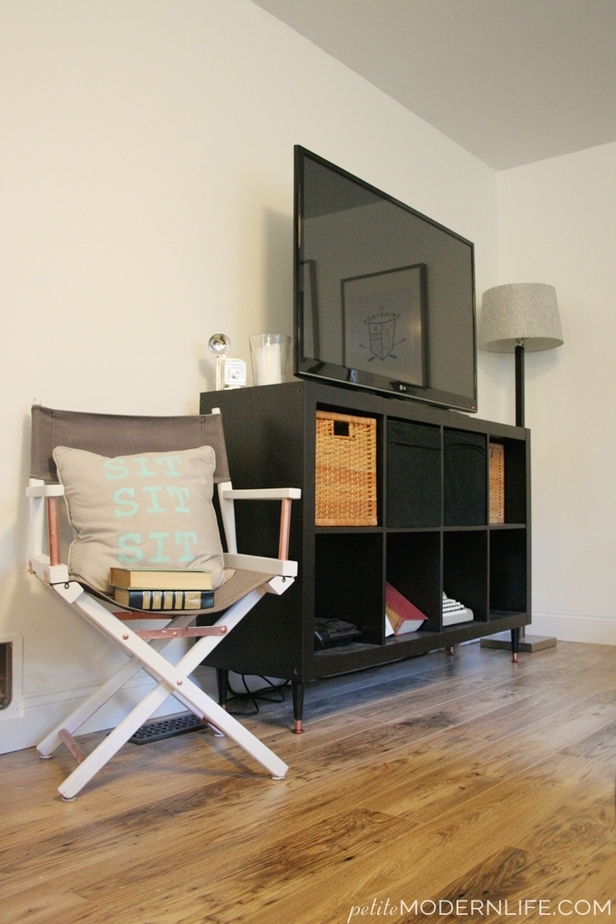 Eventually I'd like to put doors on the front and cover up them cords. It definitely added a little class, mid century and pizzazz to our entertainment center. And for under $17 (if you have the spray paint) what a cheap TV room update!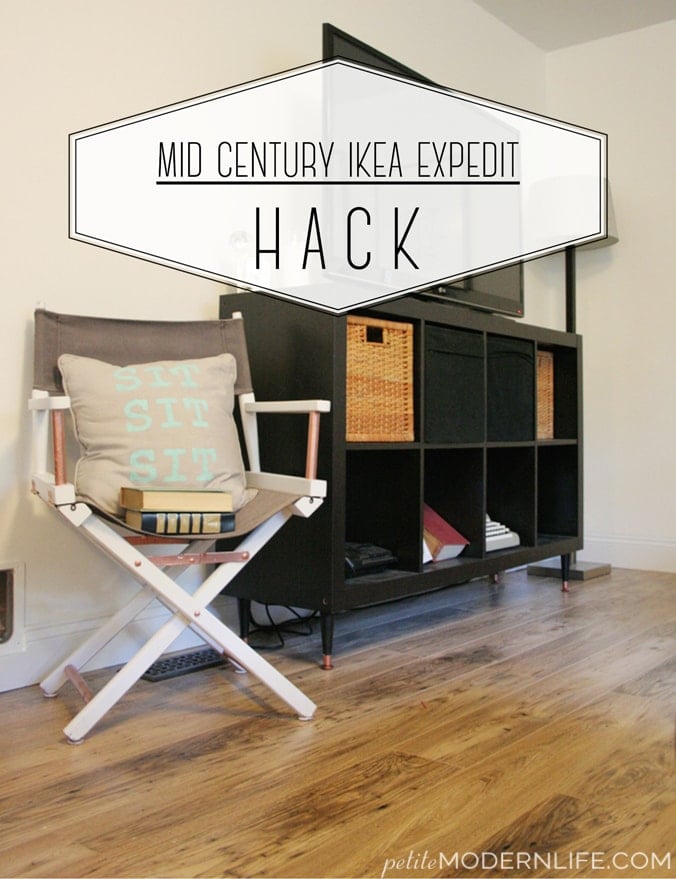 While we're here, the chair next to the stand was a directors chair my mom gave me that I spray painted up. I just used tape, saran wrap, white primer spray paint and Rustoleum Metallic Copper spray paint. I thought it would be neat to make the illusion there were copper bars and fittings on the chair as well as wood. What do you think? It would be neat to have different fabrics for the different seasons or holidays wouldn't it?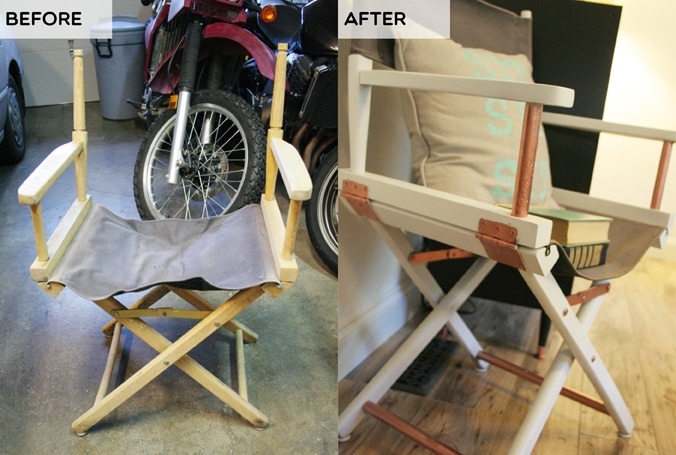 I'll share some more glimpses of the living room in the next week. I'm brainstorming our wall art configuration, we're not totally jazzed about it right now, but we'll get there!
Cheers!