Paint decisions kinda really suck. Normally, I just buy, paint and tell myself I love it, but with out kitchen cabinets, I just cant get there! My husband and I are in agreement that the lighting in the kitchen makes our cabinets look too blue. Therefore we Pinterested some Benjamin Moore black kitchen cabinet colors and bought another can of paint (impulsive much?).
While Pinteresting, Benjamin Moore Wrought Iron came up a few times. I thought it looked great in the pictures so I bought it! Yep. Without a sample. I'm going to go ahead and pull the "new baby less sleep" card on that decision. (How many of those do I get again?) I slapped a coat of it on the "trouble" cabinets to see what it looked like and we've been pondering since…
Here Cabinets before in Sherwin Williams Cyberspace (I have the lights on, because that's when we really **see the blue**). It might still be hard to see depending on your computer screen.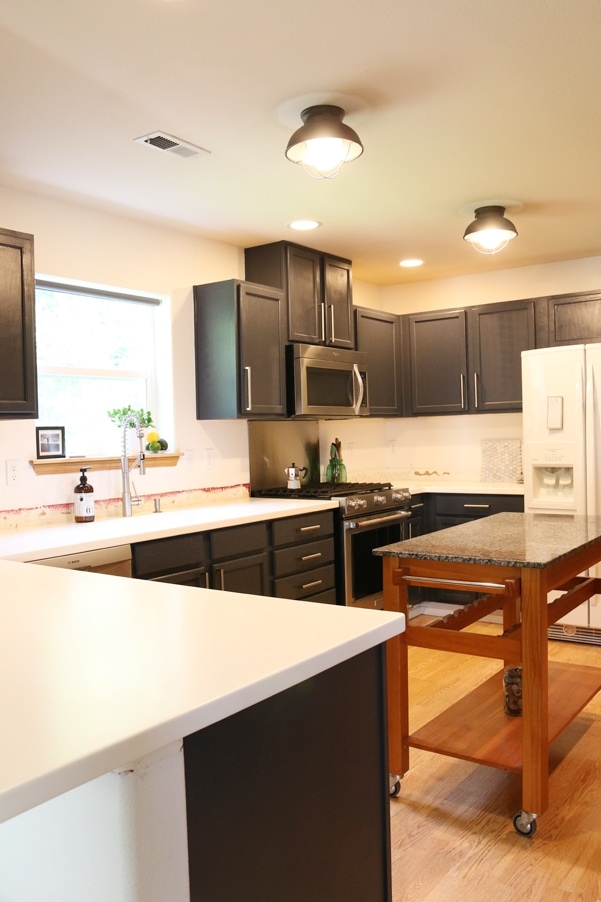 Here are the cabinets with Benjamin Moore Wrought Iron (right side) shot on my iPhone, which gives a pretty good "in person" view of the color.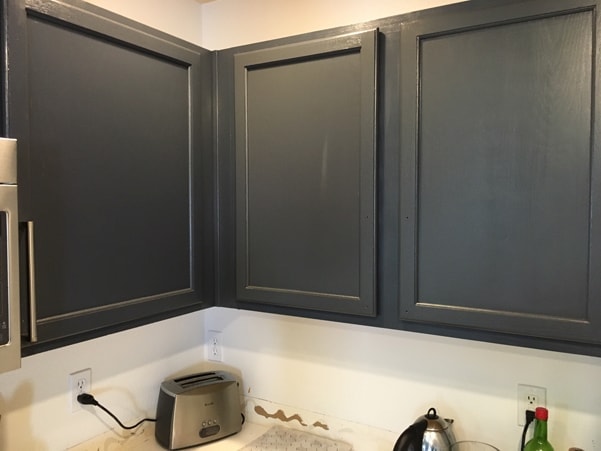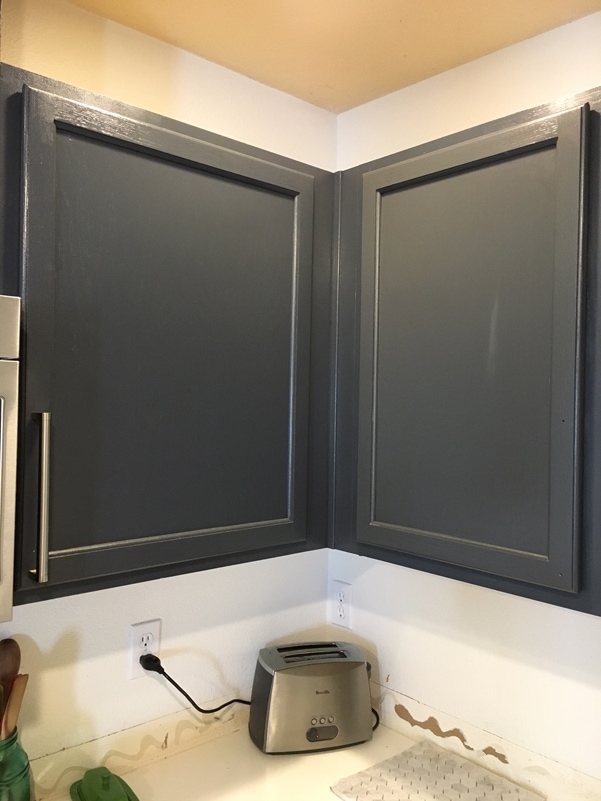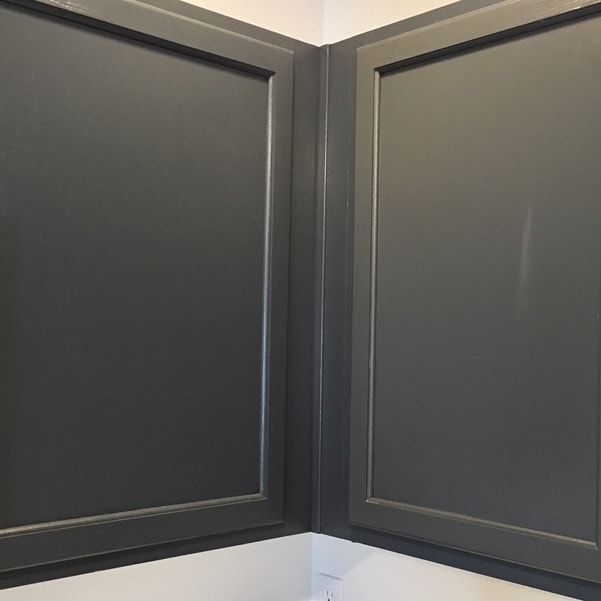 I know, call me crazy that it is hardly different, but it is right!? (Or just go with me on it..) Now the question is, is it different ENOUGH? Are we going to be satisfied? Does it need to be more black or will it look more solid once everything is painted. Here's the catch, I'm not going to be painting them all again to find out. ;) We're probably going to get some test colors to muck around with then either go with Wrought Iron or have the bucket tinted to a different color. My bucket of Benjamin Moore Advance was about $60, so we're going to be cost efficient moving forward.
Back to the **lights on see blue** note. I've been reading about how different light bulbs affect paint color and think I should go pick up some different bulbs to try in the overhead lights. Maybe some LEDs, something to produce a more natural/cool light, rather than warm, and see how that affects the colors I am seeing.
Since the color saga has commenced I've been on Pinterest far more than I'd like to admit, but I've found some Benjamin Moore black kitchen cabinet colors that have made me either more confident in my new choice of Benjamin Moore Wrought Iron, or have me interested in testing out some other colors.
Let's see what you think.
Benjamin Moore Midnight Oil
Dark Black Cabinets (painted by manufacturer)
Benjamin Moore Kendall Charcoal
Very Black
Benjamin Moore Wrought Iron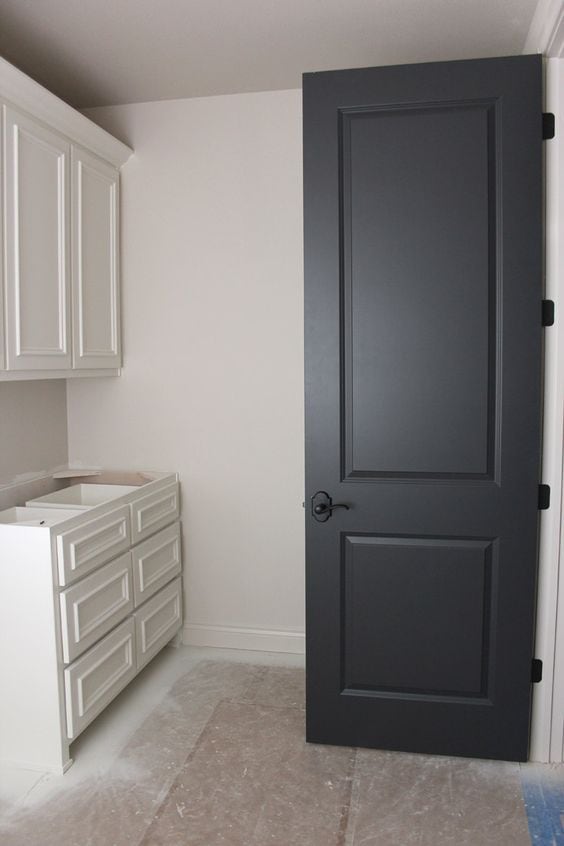 Benjamin Moore Mopboard Black
Benjamin Moore Wrought Iron
So yes you see the dilemma now? So many beautiful colors to choose from. Such different lighting (and editing) to trick our eyes in online pictures. We're just going to have to do our best to figure out what our kitchen needs! I'll be updating you soon…