Teaming up with Wayfair.com today as part of their DIY Didn't I think of this Sooner Campaign, to share a favorite DIY that has really revolutionized a day to day task of mine lately! My DIY changing station. I really love it! And I love that I got to choose all the components to make it exactly what I needed for my a functioning nursery.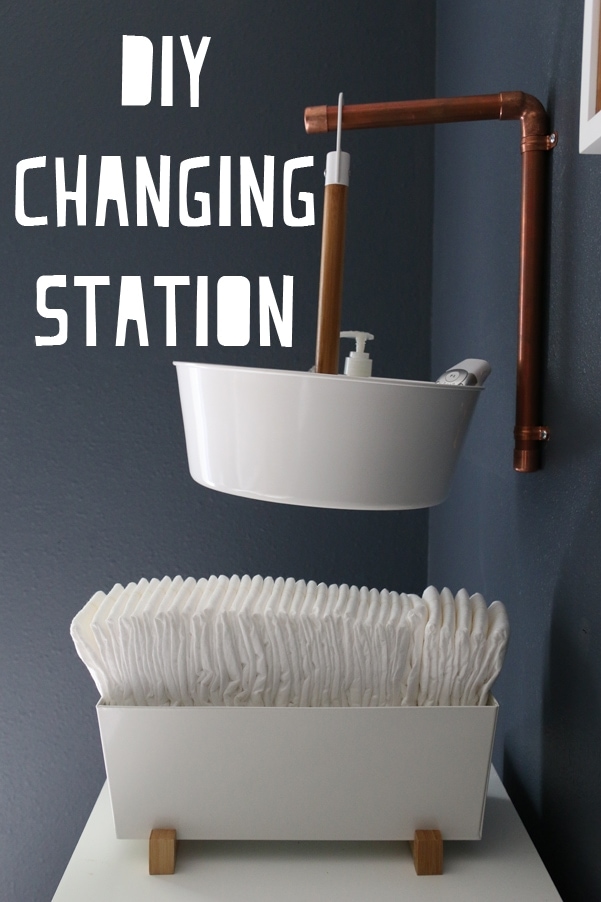 There were four things I wanted to have organized in my DIY changing station.
Diapers
Health + Hygiene Items
Books
Toys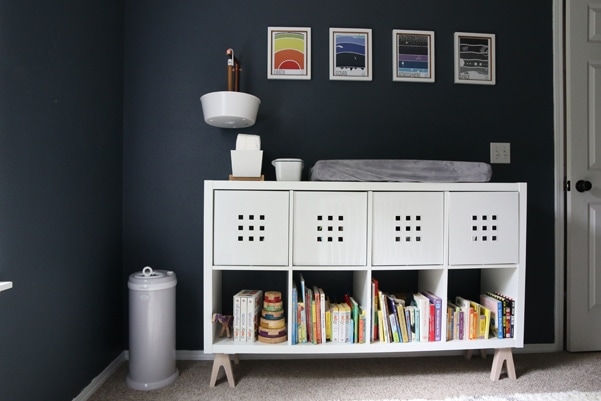 With those four things in mind I looked for my organization pieces!
I fell in love with this idea by Vintage Revivals. A hanging diaper caddy made out of a planter! I found the planter at Ikea and made the mount out of copper piping from the home improvement store. It's perfect for storing diaper creams, the thermometer, and other quick grab baby health and grooming items. Hanging or mounted baskets in general are awesome for storing baby accessories! Check out these many options on Wayfair.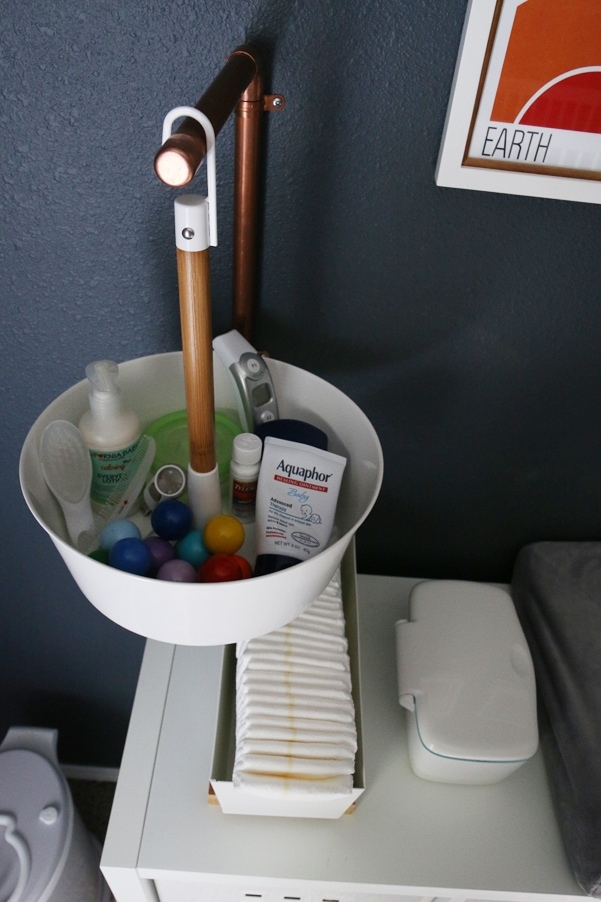 My next love is my diaper holder! It's another planter box from Ikea, matching the hanging one, and has the perfect combo of white metal and pine to match my modern, Scandinavian nursery. The diapers fit perfect in it! These metal bins would also be super cute.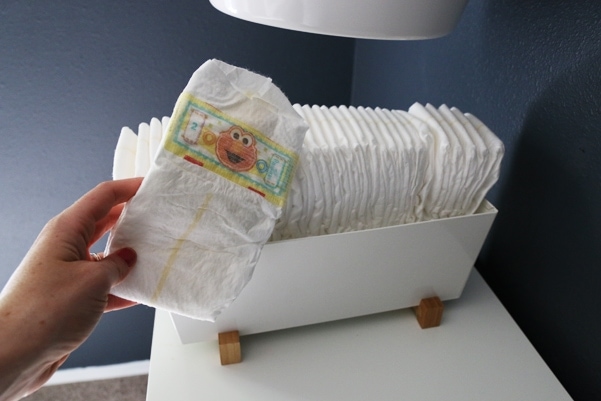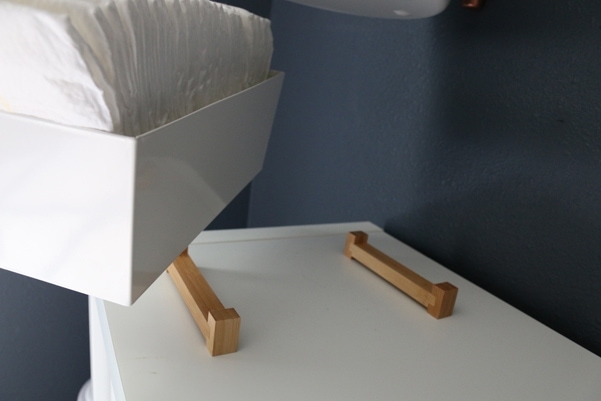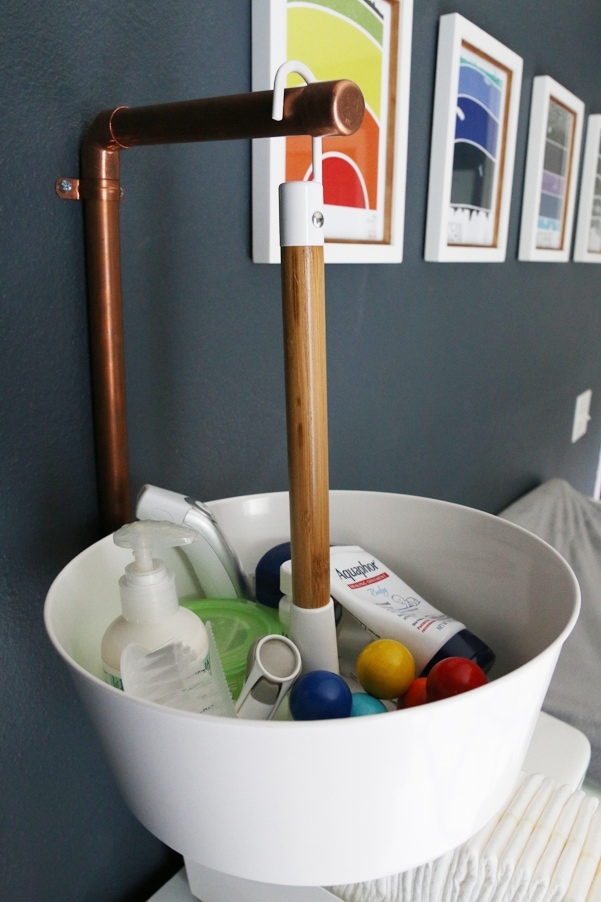 Organizing toys was easy peasy using the Ikea Kallax with the Lekman storage boxes. They're spacious and easy to fill to the brim with toys, blankets, extra baby items, etc. We have a big walk-in closet in the room, so we don't need to store his clothes in here, but that would be totally doable!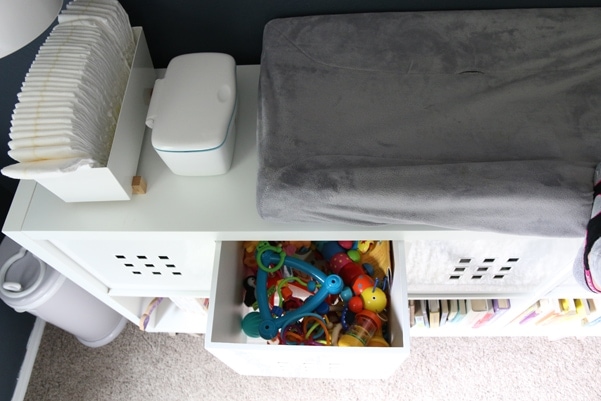 Someone once asked if I was nervous that a toddler would pull this out onto his head. Yes, that is possible, but I think I'll see how it goes when we get there. If it seems problematic, I can simply switch the storage boxes to the bottom of the unit and put the books on the top. Perfect.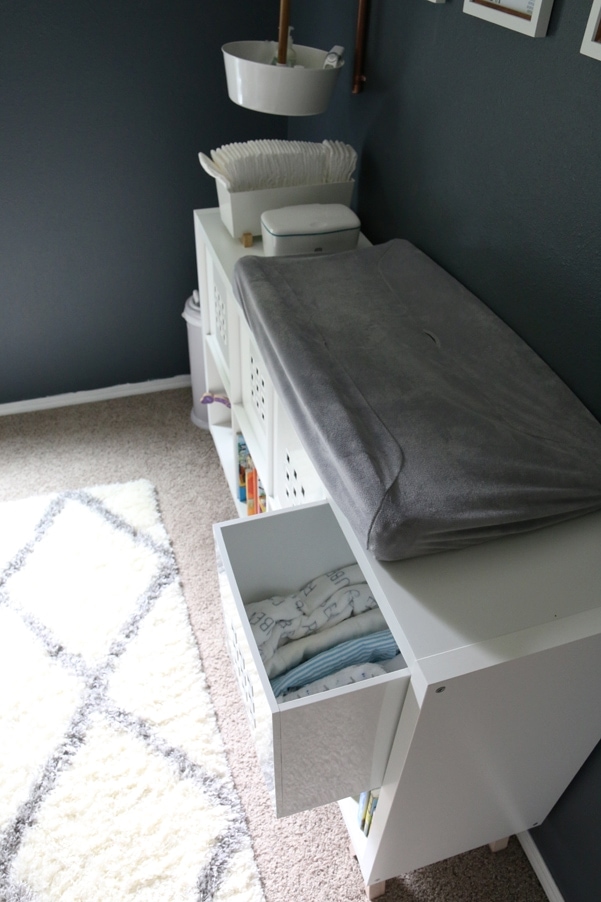 I love reading with little ones. The sweetest thing is to realize it's been "too quiet" for a while and walk into the nursery only to find them laying on the floor surrounded by books. I'll share some of my favorite children's books soon!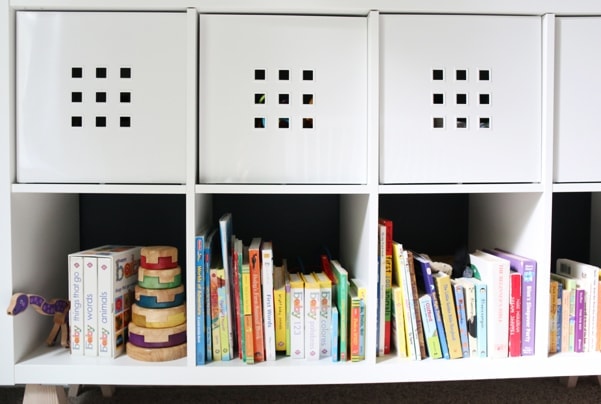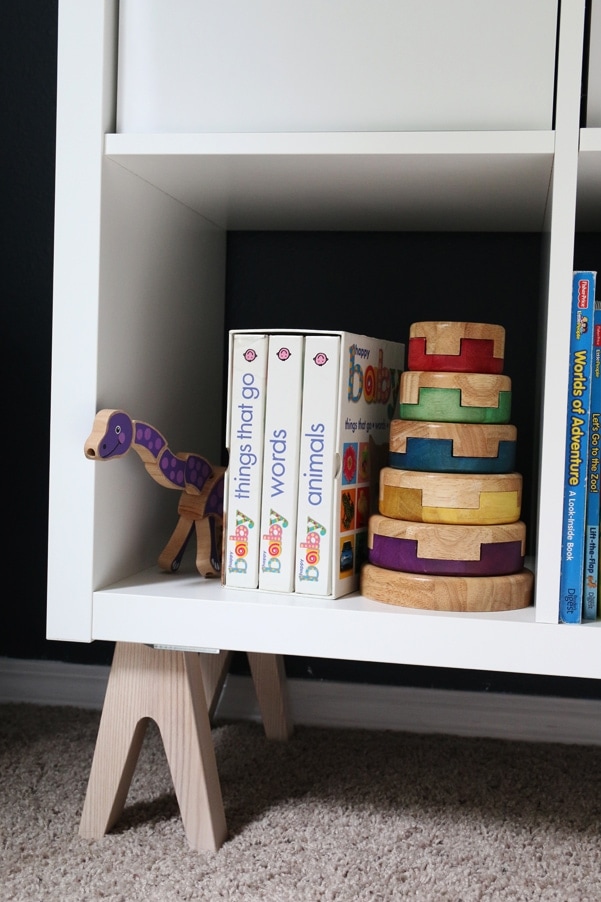 The feet are from Pretty Pegs! The have an awesome selection of feet you can add onto various bookcases. I love the height they add to my DIY changing station. I'm 5'8″ so a high changing table is perfect for me!
If you don't have an Ikea nearby or want more options for a cube storage unit, I've compiled a collection of the my favorite cube storage units on Wayfair. They have SO many options! Check it out here.
What's been your favorite DIY Changing Station or just a legit changing table? Share with me below!