Well friends, let the Third Home category commence because we did it. We bought property in Lake Chelan to build our dream home on! The past couple years we've continually property hunted around Lake Chelan, gauging the prices, locations, and sizes of the different areas- oh – and the views. We agreed that if we ever bought property over there a view of the lake and mountains was a must, because how could we not in such a gorgeous place?!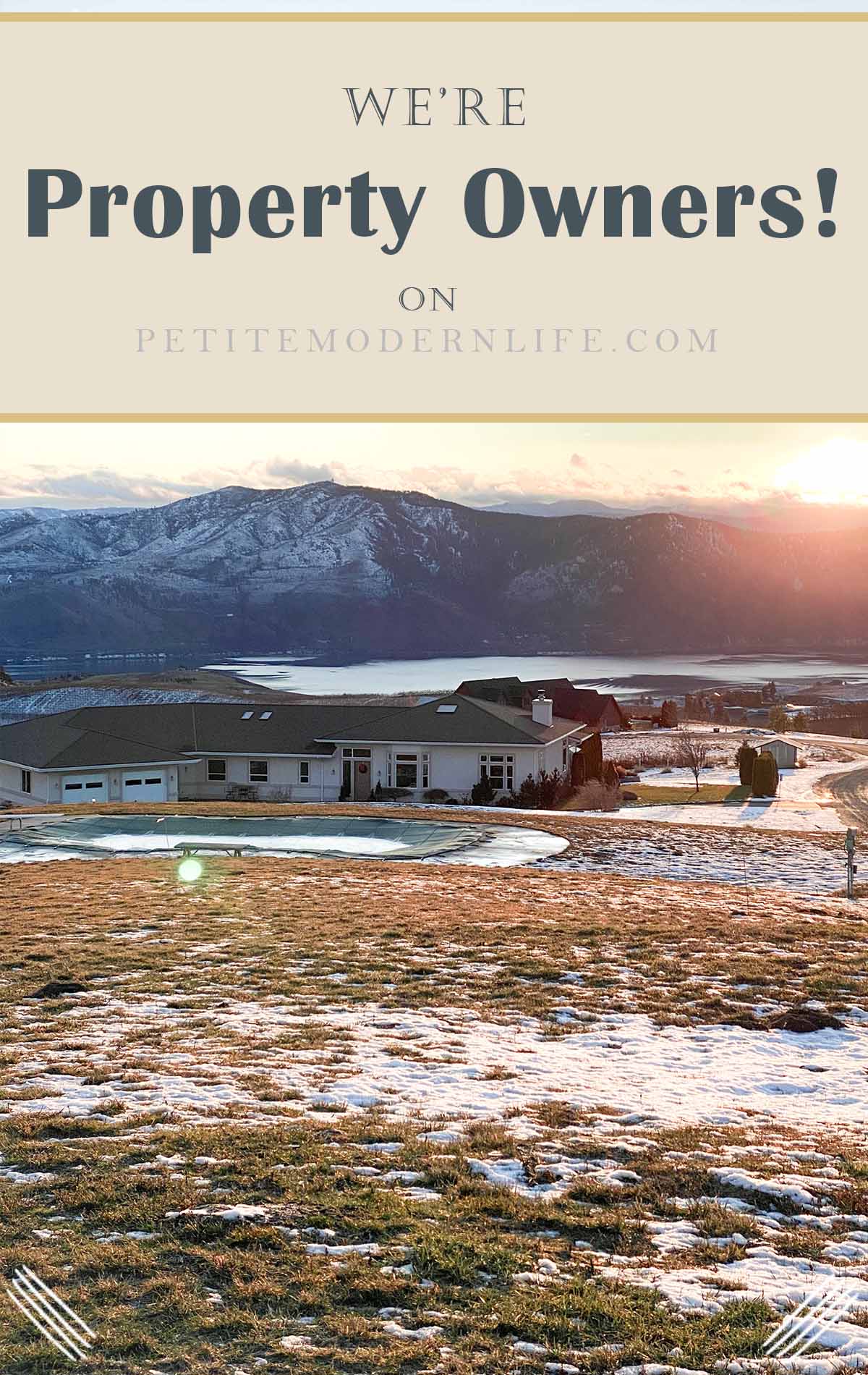 We toured all different sorts of pieces, but many felt wrong. Like the 1/4 acre $60k lots that were ready to build on and in gated communities with various community amenities. Plenty of perks, including very little debt, but in such a vast and gorgeous countryside we couldn't picture ourselves living so close again to neighbors.
Then there were these around $110k located on half to one acre, ready to build lots. But we realized once the surrounding lots were built on any lake view would be gone.
One late winter we visited this property up in the hills that had gorgeous surrounding views. It seemed a deal at around $80k, buuuut we were still living in our first house with no intentions of moving to Lake Chelan at the time and no money to buy it. So we took some pictures of us (with only a puppy for a "baby" at the time!) to remind ourselves how much we loved this place and went home to keep dreaming.
That property eventually sold and we eventually bought a new house in Snohomish, WA. We kept an eye on properties, but didn't do any visiting for a while.
Cue new job and eventual move to Lake Chelan last fall.
We made a list of more properties and areas to look at and went over for a long VRBO vacation weekend. And we visited this particular property in the hills and fell in love.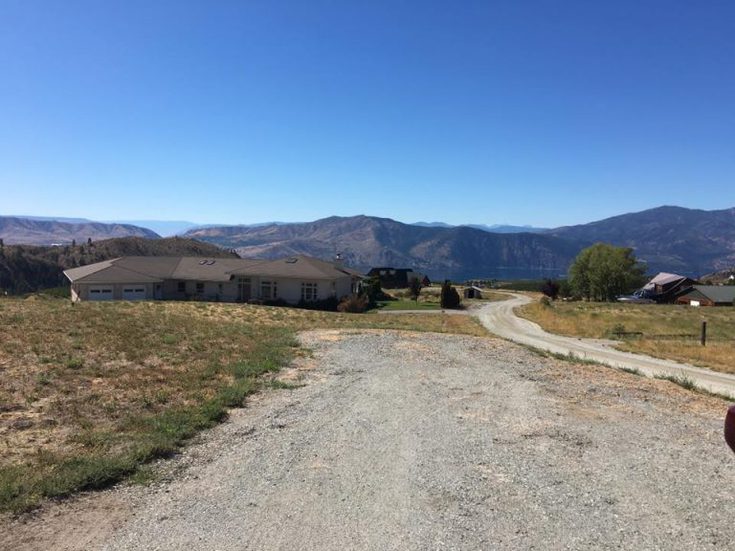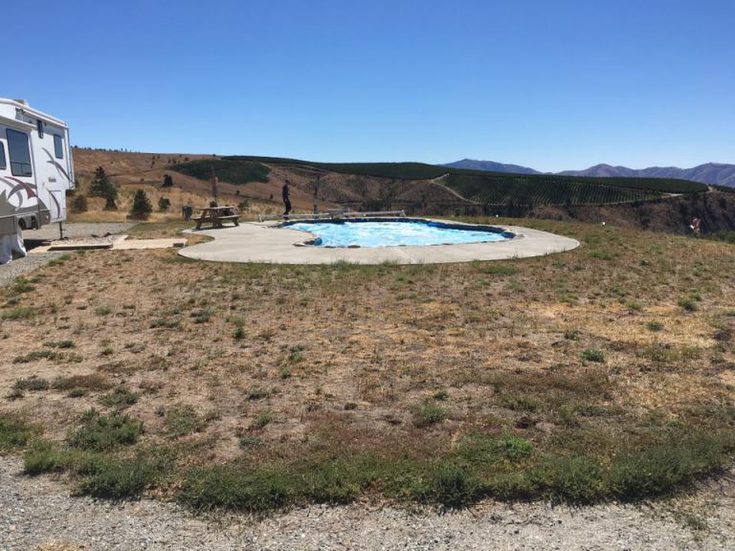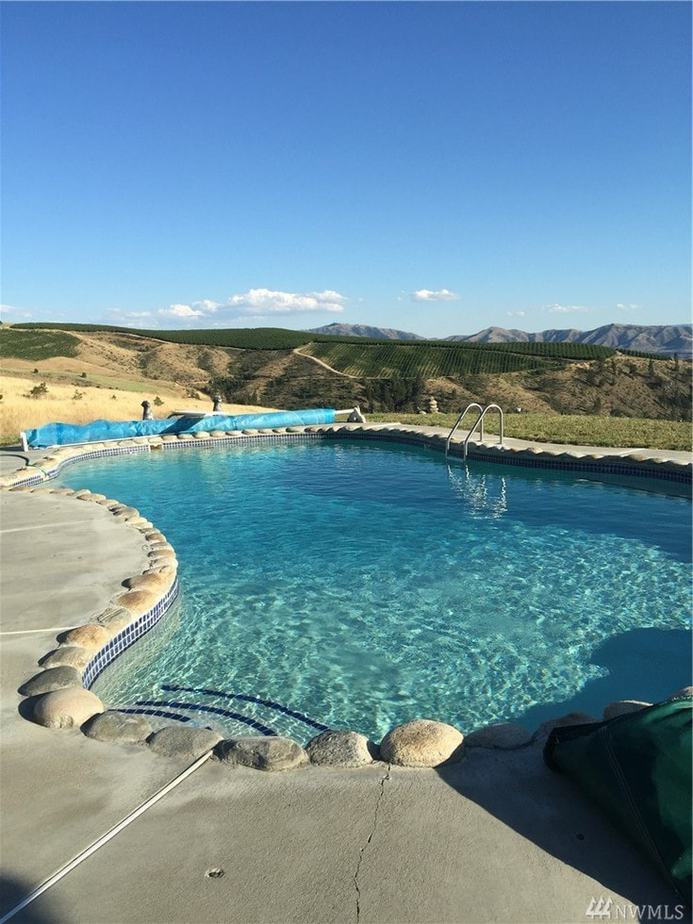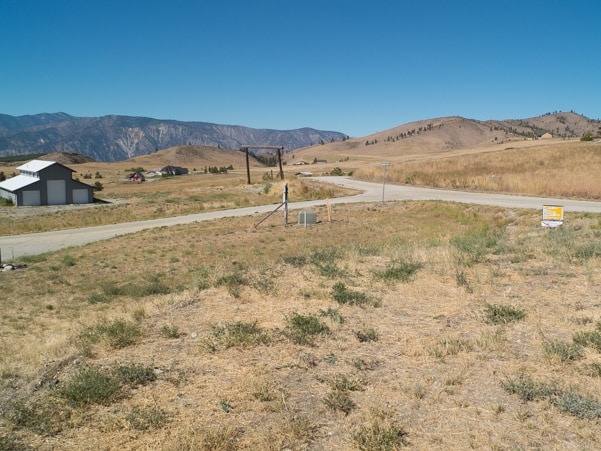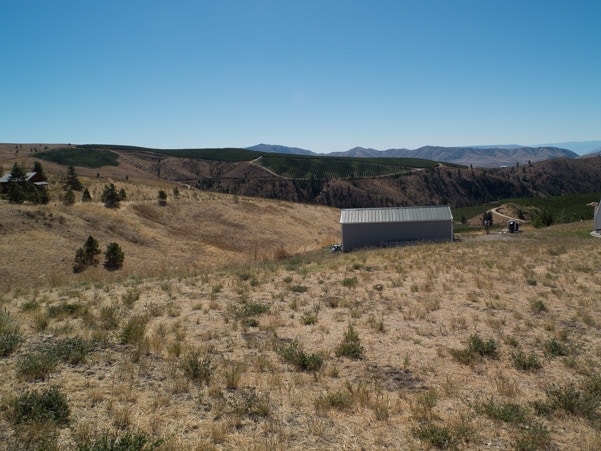 It's on 5 acres about a 15 minute drive up from downtown Chelan with 360 degree scenic views. Oh yah- it also comes with a pool (!!!), water, and electric. No sewer though. The owners built a pool and RV pad and decided not to go ahead with a house build. They had it listed off and on for a few years, gradually lowering their too high of price.
Every property thereafter was compared to this place. The only thing was, we weren't in a position to buy it until we sold our house. And we weren't going to list until prime house selling season. So we waited, fingers crossed, that even after almost two years of being listed for too much money that it still wouldn't sell! We tried to keep our expectations low, but I'm pretty sure my husband checked it's status on Redfin everyday aaaand we visited it during the winter which didn't help lower expectations at all because it was SO BEAUTIFUL.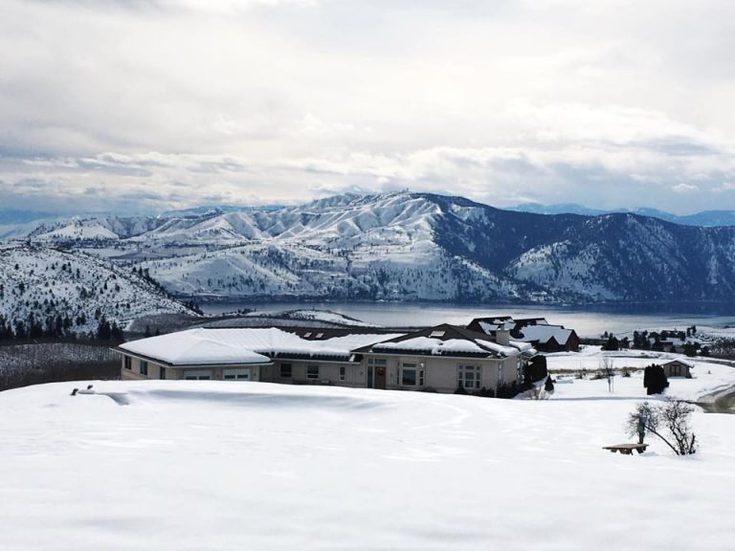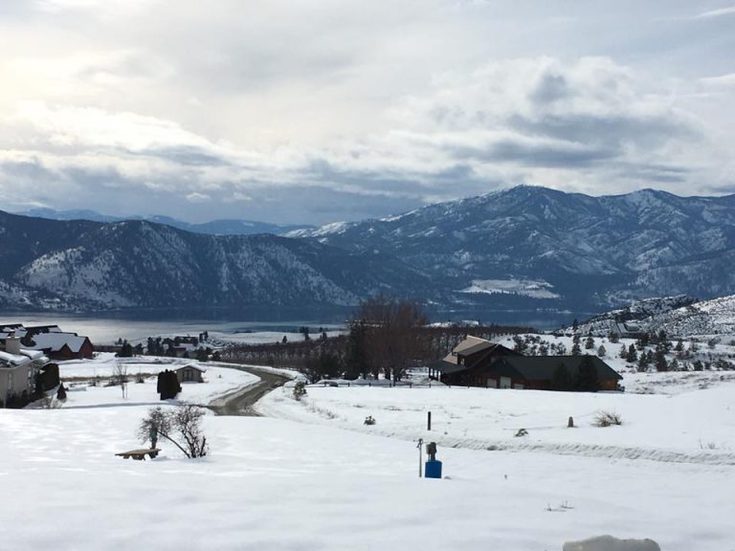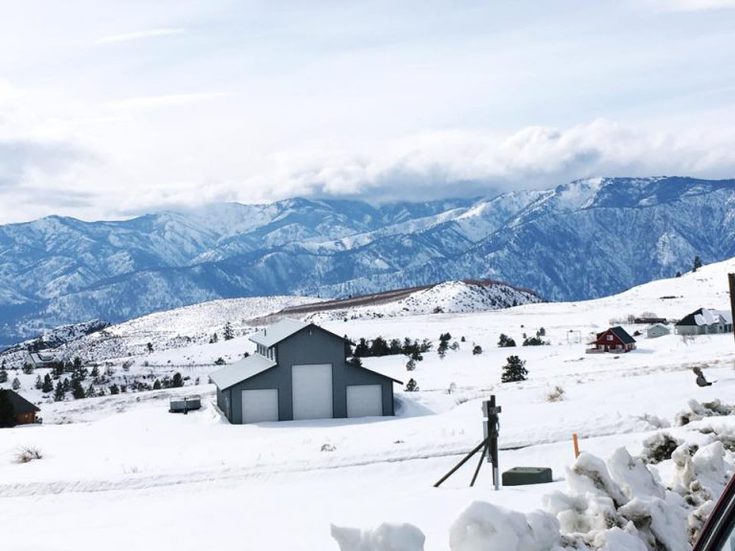 Can you imagine drinking morning coffee overlooking THAT? #wecould

When spring time came around and the housing market started going nuts again, the property was still listed for sale AND had dropped in price. That's when we decided to sell our house, move into my parent's apartment in Anacortes, and start the process of buying the property. There was no way someone was going to crush our dreams at that point no matter how crazy we'd have to make our lives for a few years!
So we negotiated the price, settled and now CLOSED! Agh!
We're Property Owners!! (oh and POOL OWNERS! yayah!)
Because this post is already a novel, next time I'll share all the tests and steps that occurred before closing.
Until then, here's what the property looks like in the spring! Click the picture to enlarge.
Do you have any questions for us about our process for buying property or what's ahead? Ask below!