Looking for the perfect minimal baby gate? Read on!
Over the years of nannying I've seen many a "typical baby gate".  This wooden gate and this plastic gate are pretty commonplace, you've probably seen or used them. For me, they were always too bulky and loud. Especially when kiddos would bang or swing on them in attempts to sweetly beckon you back to their tiny presence. Yes, you know that lovely sound I'm talking about. ;)
However, there was one family I worked for that had THE perfect minimal baby gate that I knew, hands down, I wanted in my house one day. The Lascal KiddyGuard Avant Gate. So though our little dude isn't even rolling over yet, we decided to get a baby gate for pet control when we have people visiting and just to have ready for down the road!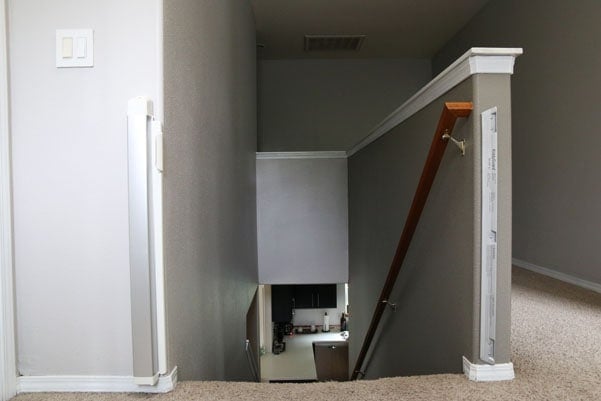 When installed the gate barely shows up! Especially with my gray walls. We mounted the pieces above our short baseboards leaving a tight space below that was only big enough for our cats to squeeze through.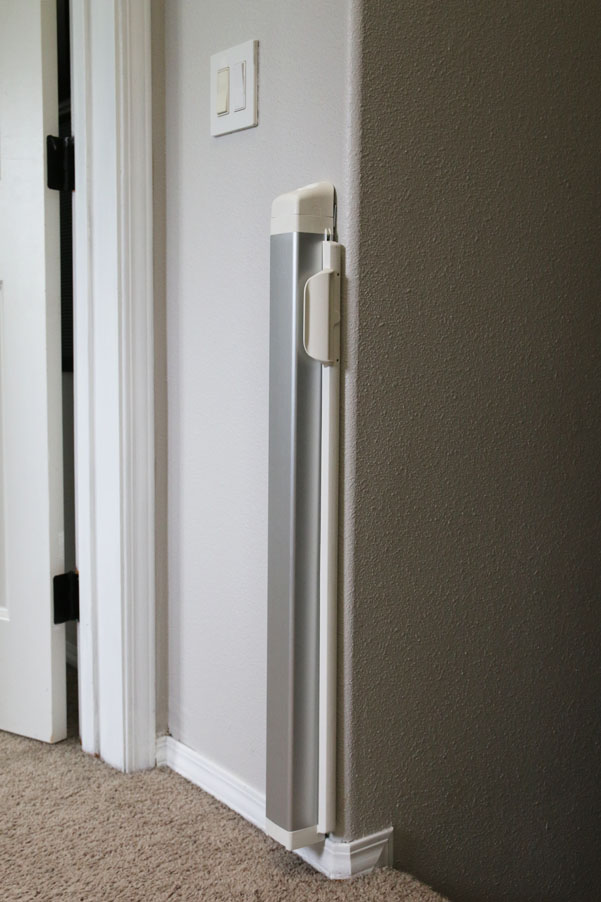 My husband thought the installation was straightforward enough. We used our own drywall screws to secure the plates to the wall.
To operate the gate you simply push down and turn the dial then pull out the fabric and hook it on the other side. The dial is like a timer and when it goes back into the starting position the fabric will tense and be immovable. The dial takes some finger strength to operate, so small children will have tough luck getting it to work.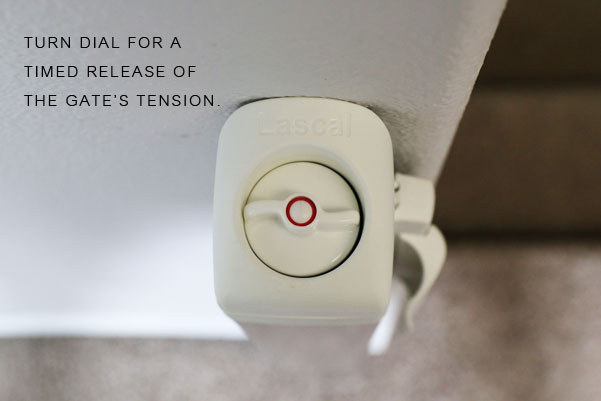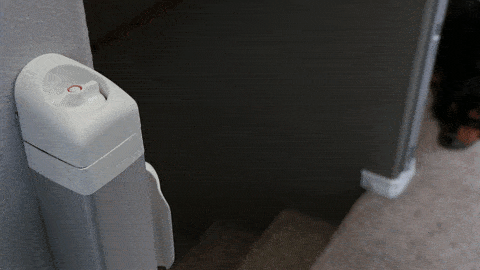 There is also a permanent unlocked position the dial can be set to if need be. It's not easy to "accidentally" put it in that position, which is great.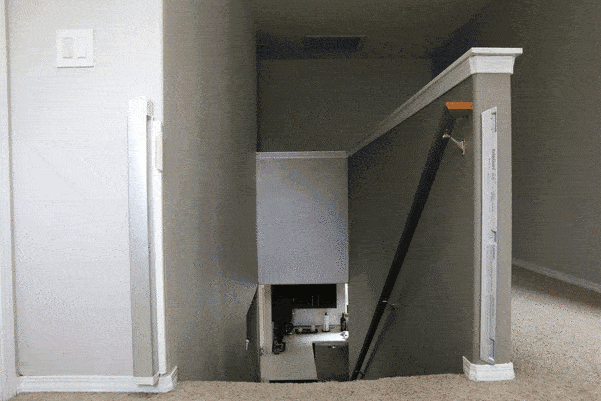 The tension of the gate is very firm! When I used it while nannying, there was never a fear or issue of the baby getting under it, or pulling the fabric one way or another. (*Our gate fabric is slightly creased because the baseboards were not exactly level.)
I love the modern look this minimal baby gate gives to our home. It's worth the price not having to navigate a bulky gate, squeeze through one with a tiny door, or trip over/stub my toes over an adjoining floor base! This gate also comes in black and with other mounting accessories to fit your home. If you have any questions for me, please ask below and I'll get back to you as best I can!