After our spring photoshoot last week I'm so excited for all things spring and summer! Especially dresses. It's so fun to get dressed up and take pictures. Whether it's by a photographer or just out on a date, why not get a little feminine? :) I've rounded up the sweetest spring dresses on Amazon (because $ !) for you!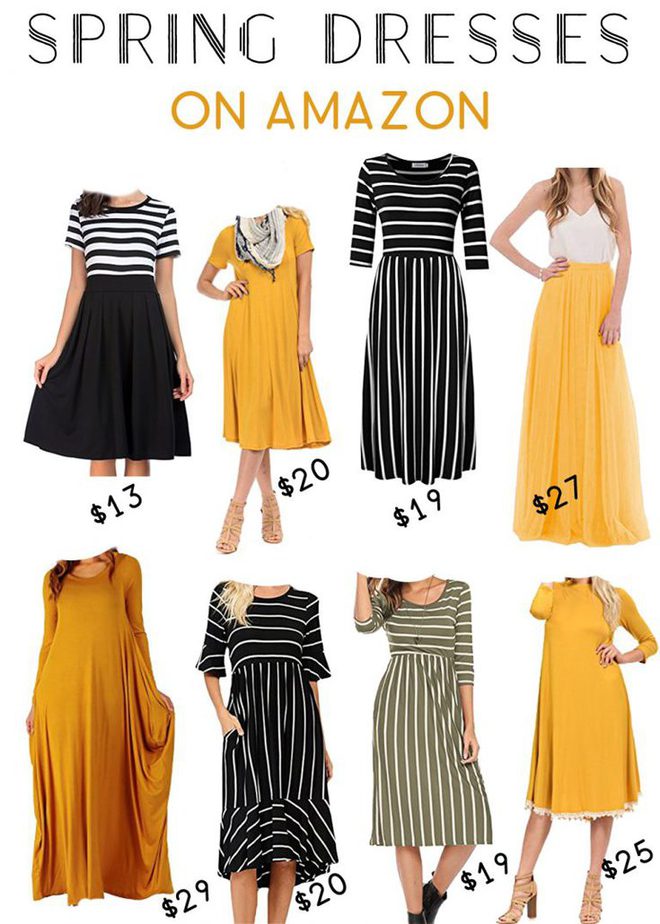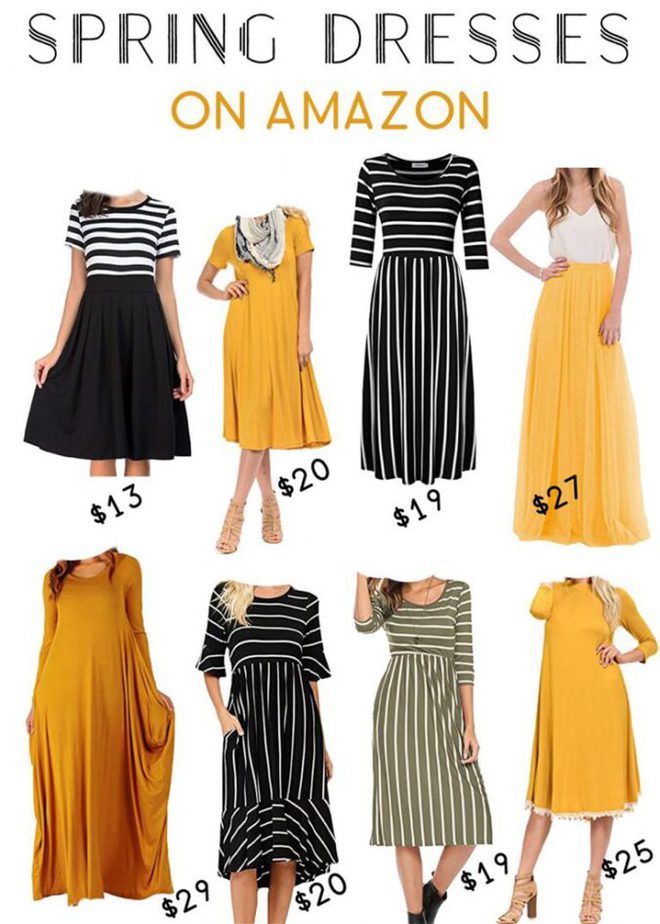 I'm loving these palettes! That mustard yellow looks so stunning with flowers and green backgrounds. The black and white dresses are a classic look in any setting. Either dress color pairs great with denim, cream, olive, tan, white, and floral patterns.  
I also love how affordable spring dresses on amazon are! So grab some flowers and a friend/hubby with a camera and get real with your feminine side. She deserves to come out after a long winter right?
And it's always a fine time for a new dress with Easter around the corner. ;) If you need another excuse for the hubby.
Shop Spring Dresses on Amazon
Click the images below to shop
This post contains affiliate links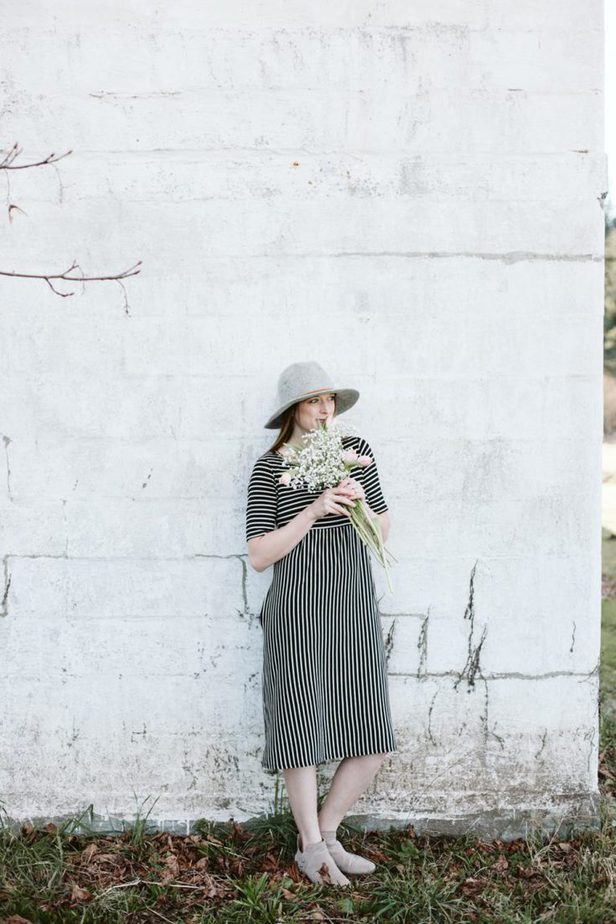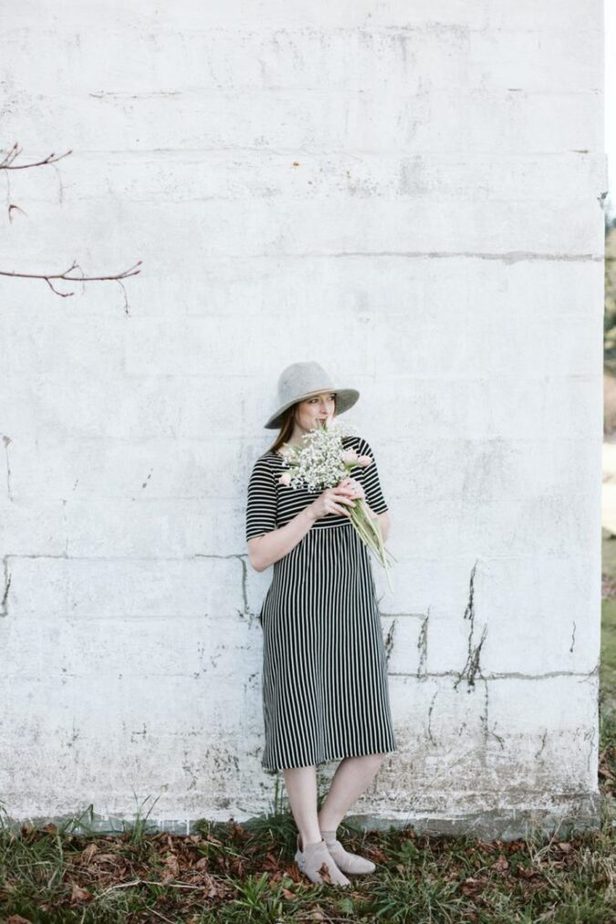 Hat from past Target season
Shoes Nordstrom Rack
Pale skin: PNW Winter….
Which dress and style is your favorite? Let me know below!