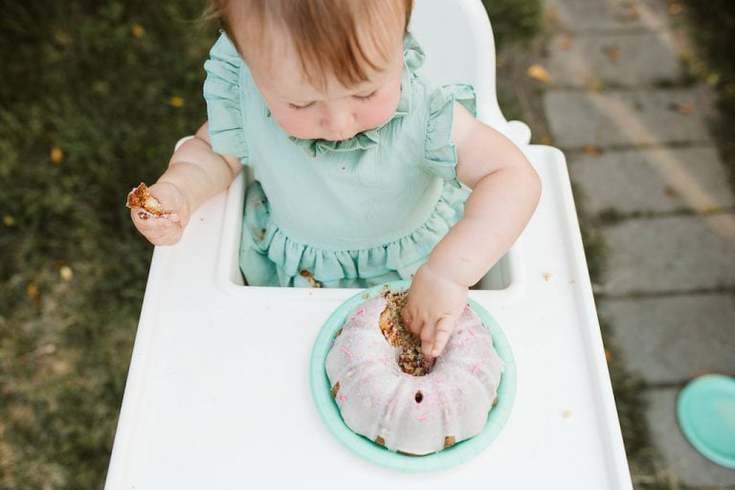 Hello? Is this thing on? Hello? –Oh hi!! Haha, I know it has been FOREVER and a day since I last wrote a blog post here on Petite Modern Life! Everything has been on full speed since the end of June and I've been excited to start getting back into the blogging world with home decor, house plans, adventures, and parties! To kick it all off I want to share Ava's garden party first birthday that she had last week!!
Oh my sweet baby girl, how are you one year old?! I wasn't even sure I was going to be able to scrounge together a party between moving over the mountains (basically in two goes), a car accident (more on that later), and visits back to family, but I just HAD to. So I made it work.
We have the sweetest little backyard at our rental and a blooming vine covered arbor that just cried out "Garden Party!" so that's the theme I went with. Check the bottom of the post for all the sources to items and menu!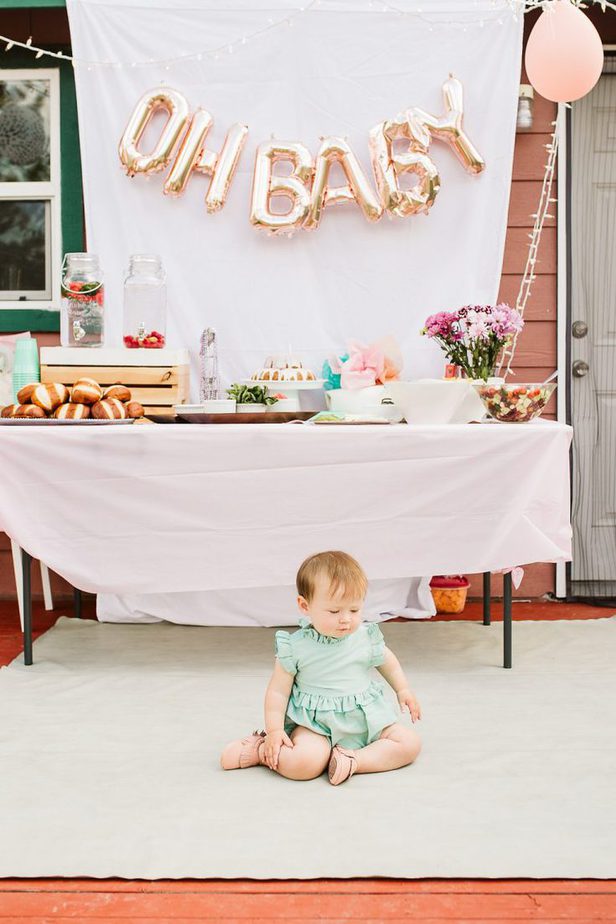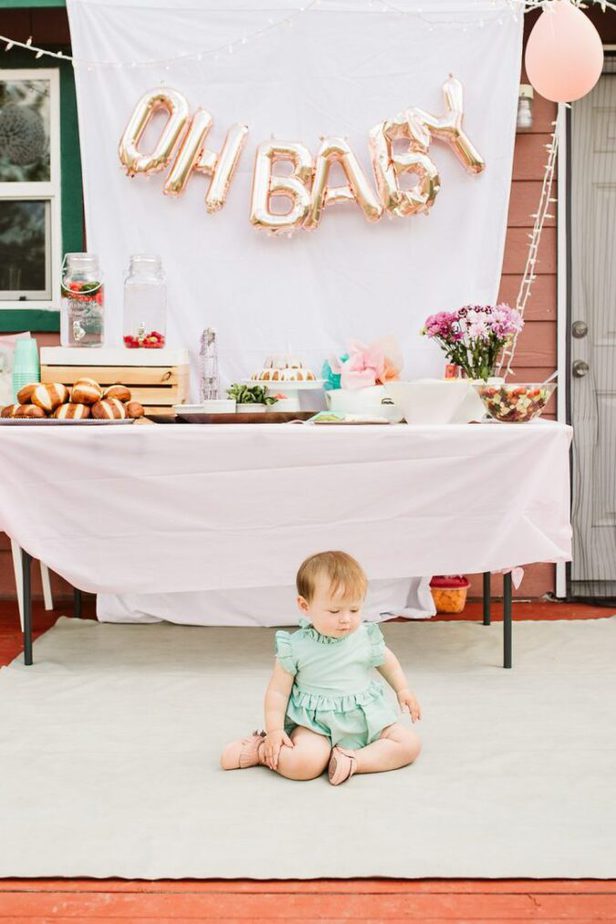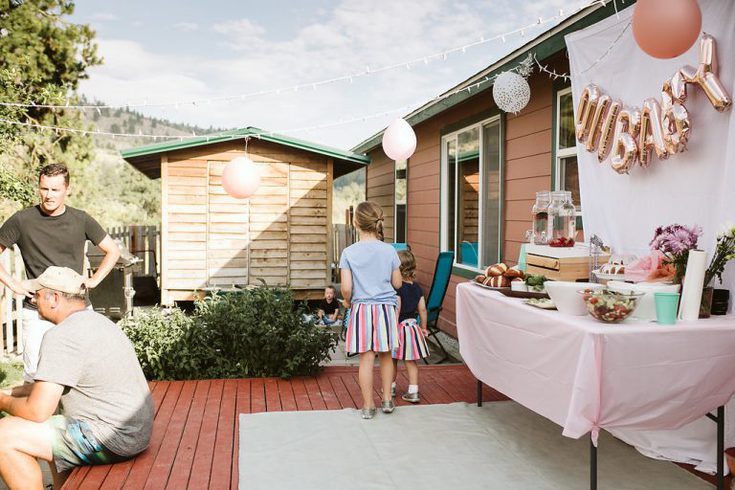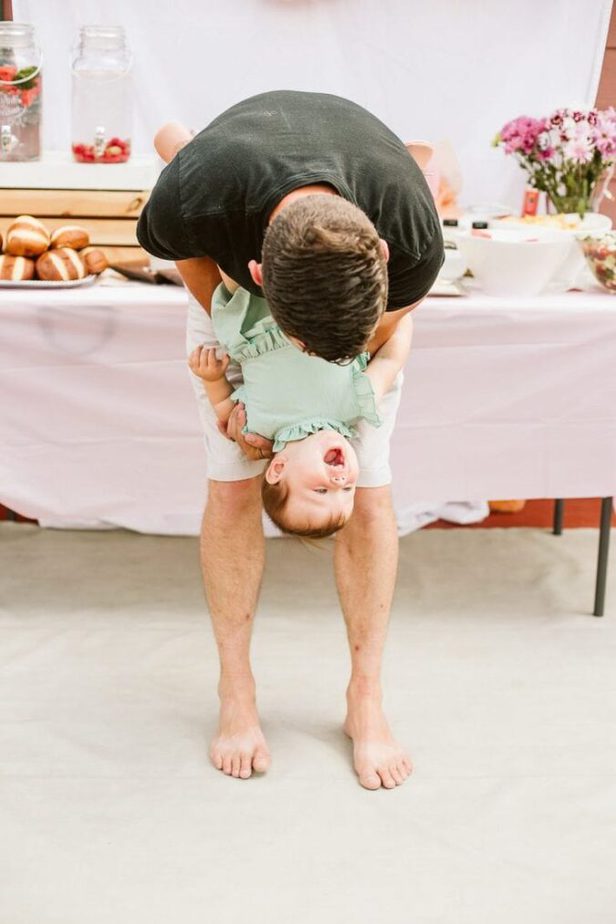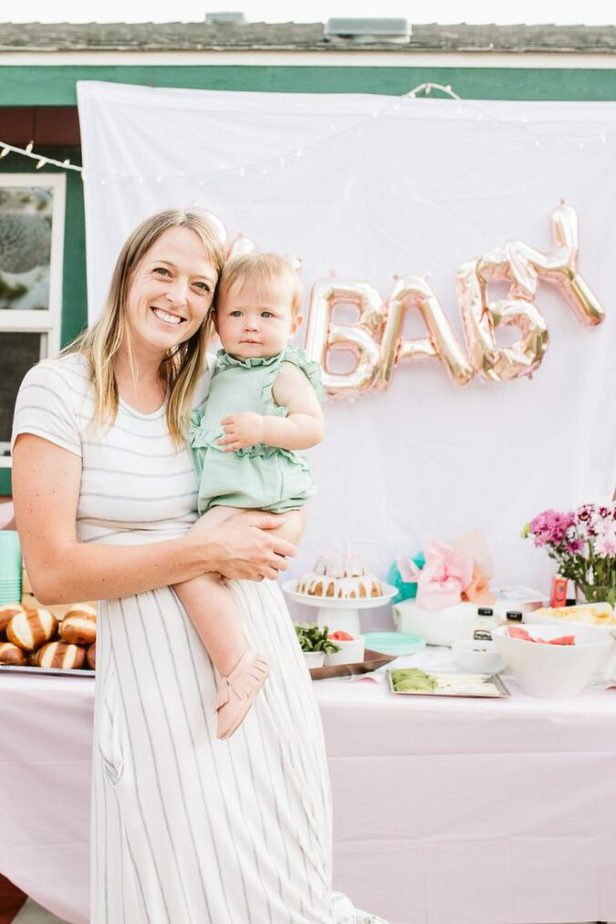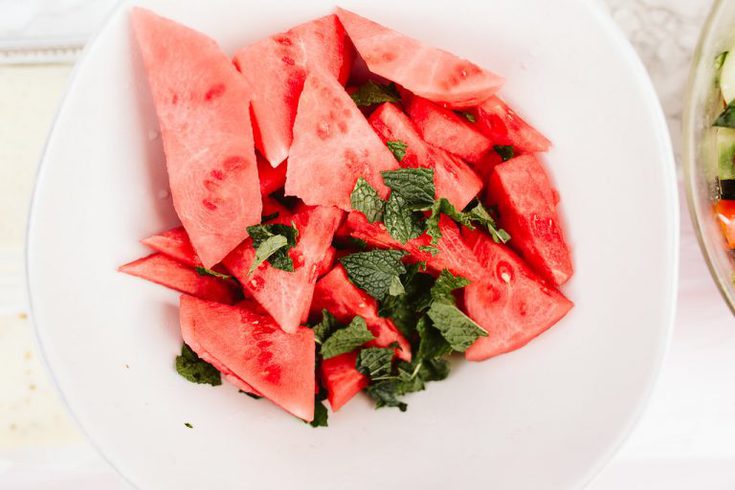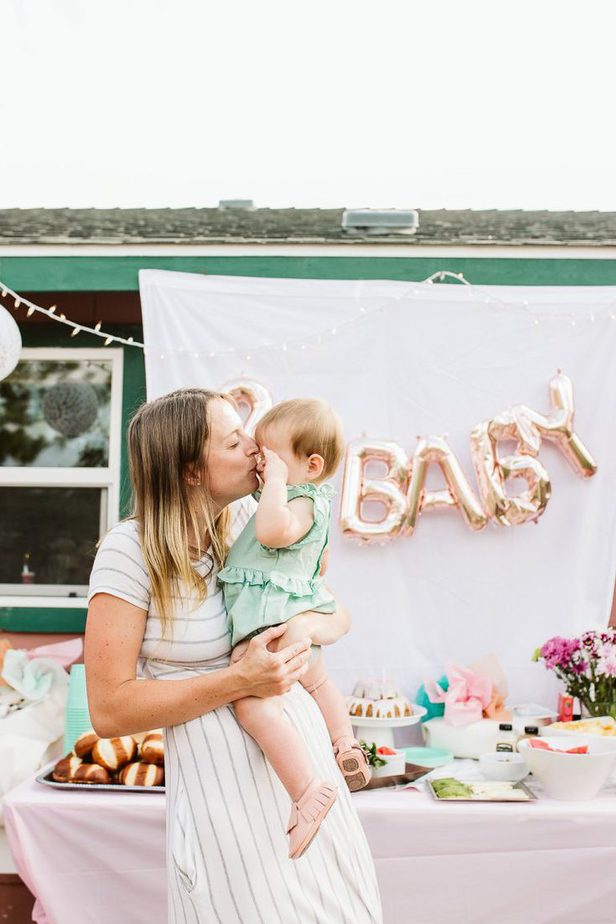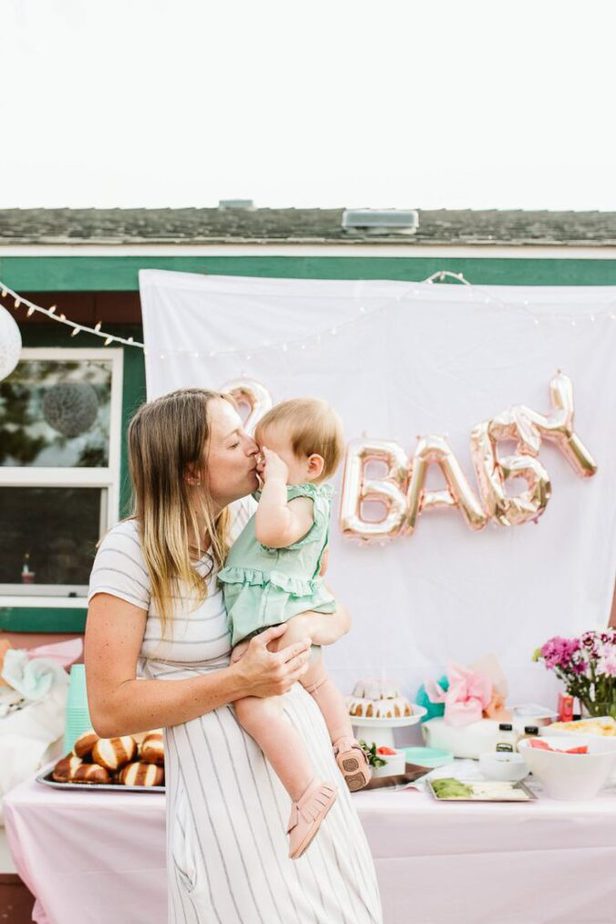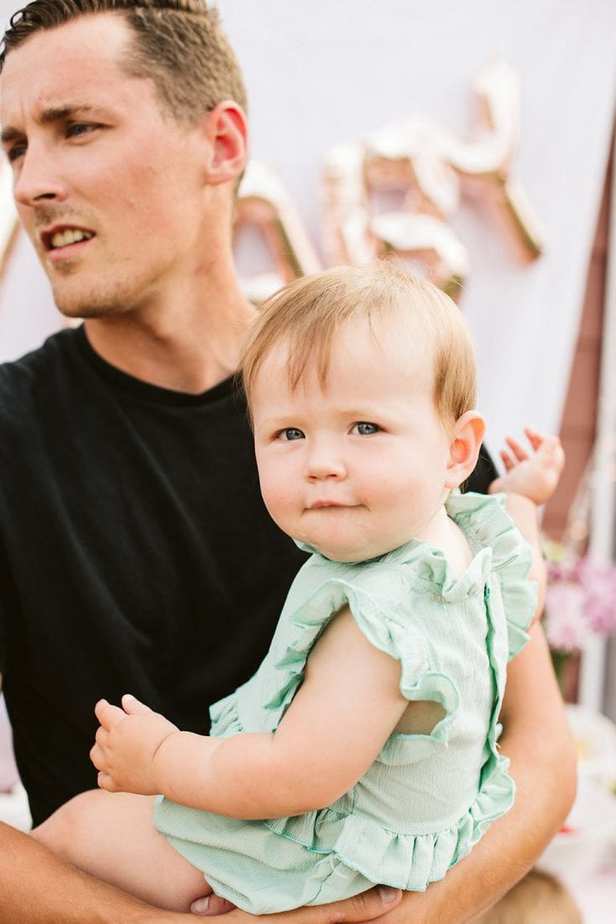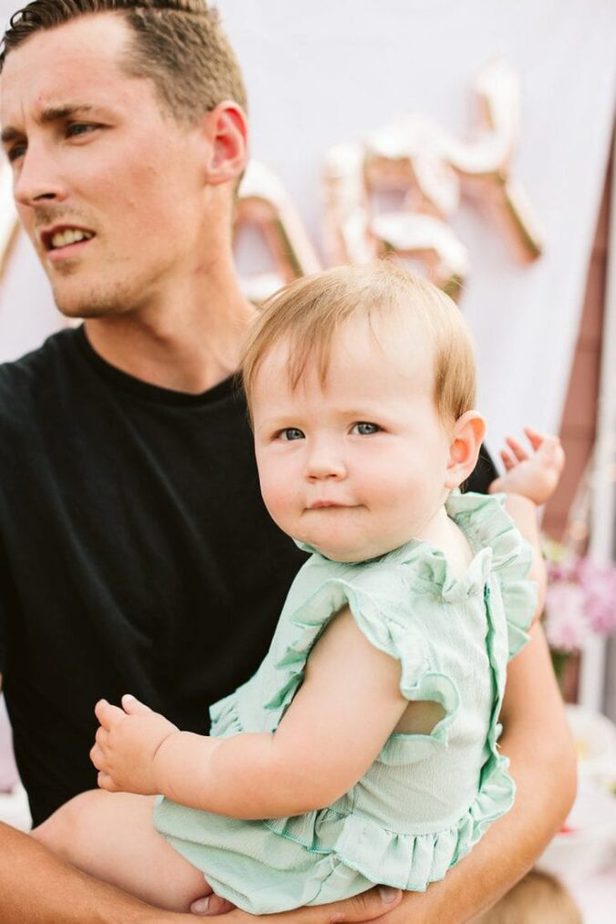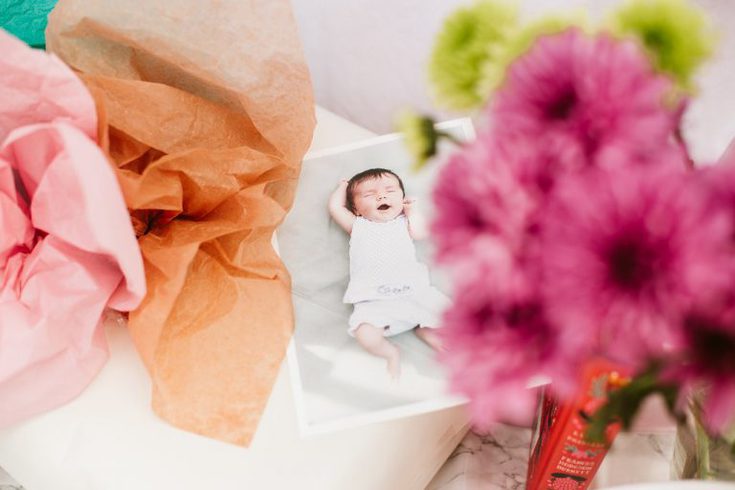 I'm thankful I still had one of those rolls of kid's coloring paper from IKEA because that's all I wanted for my simple wrapping jobs! I pulled out tissue paper from my stash in the party colors to add some flair! And I've loved loved the idea of using those paper prints, like this one from Artifact Uprising, for cards.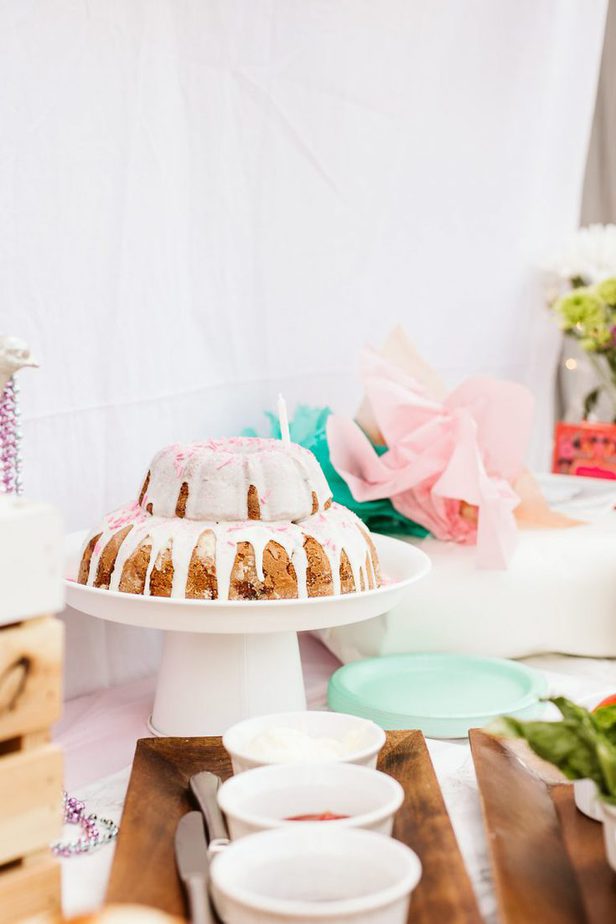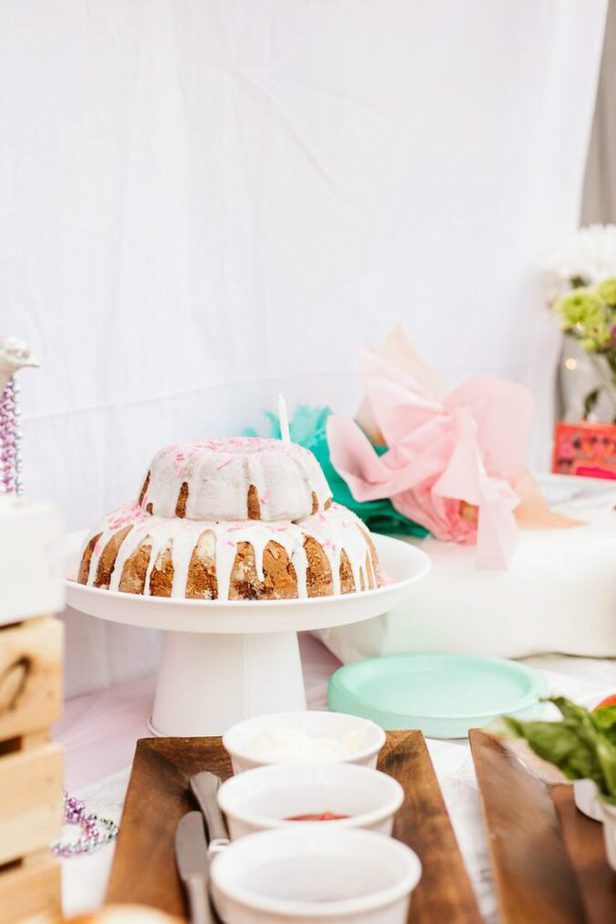 I decided to do a simple vanilla and peach/nectarine bundt cake with drizzled frosting (from the jar!) I used the top mini bundt cake as her smash cake! Simply lifted it off and put in on a plate. (I love efficient life hacks…)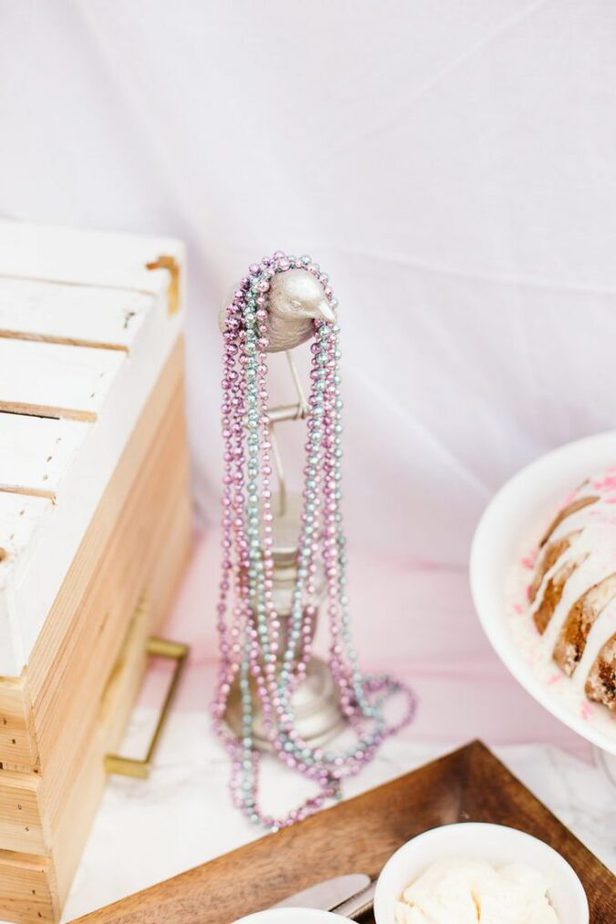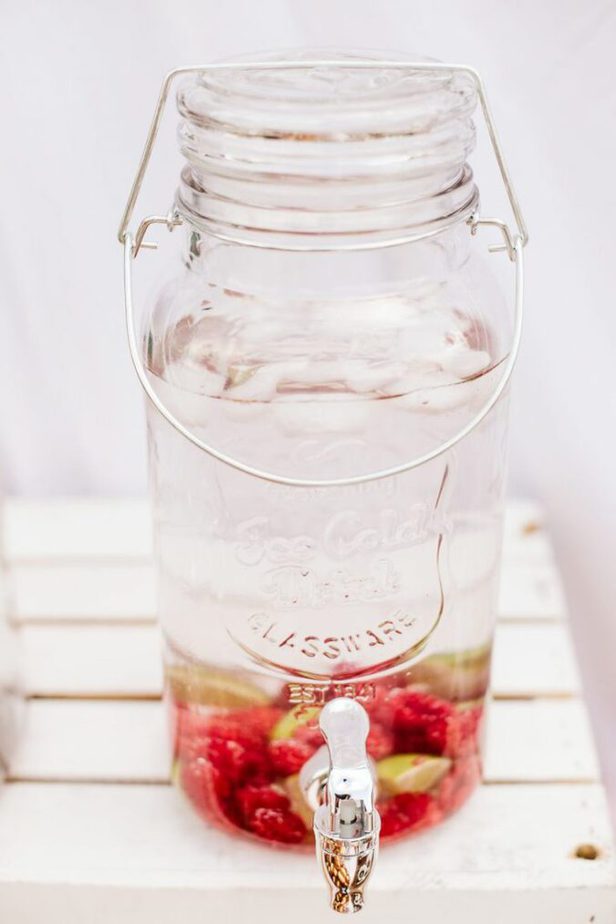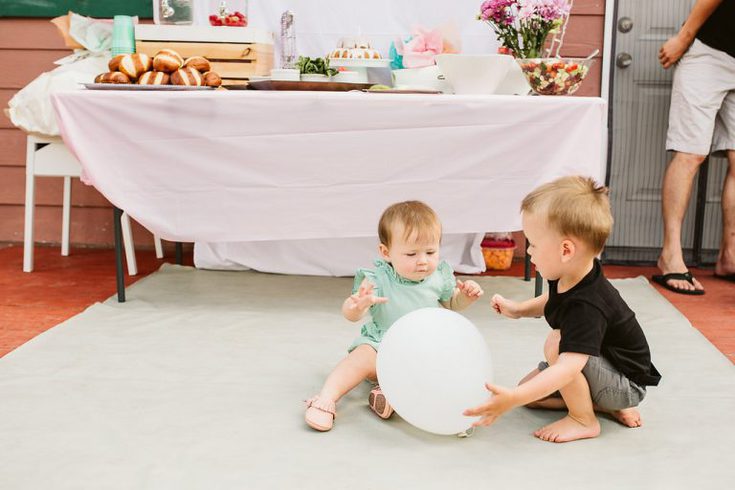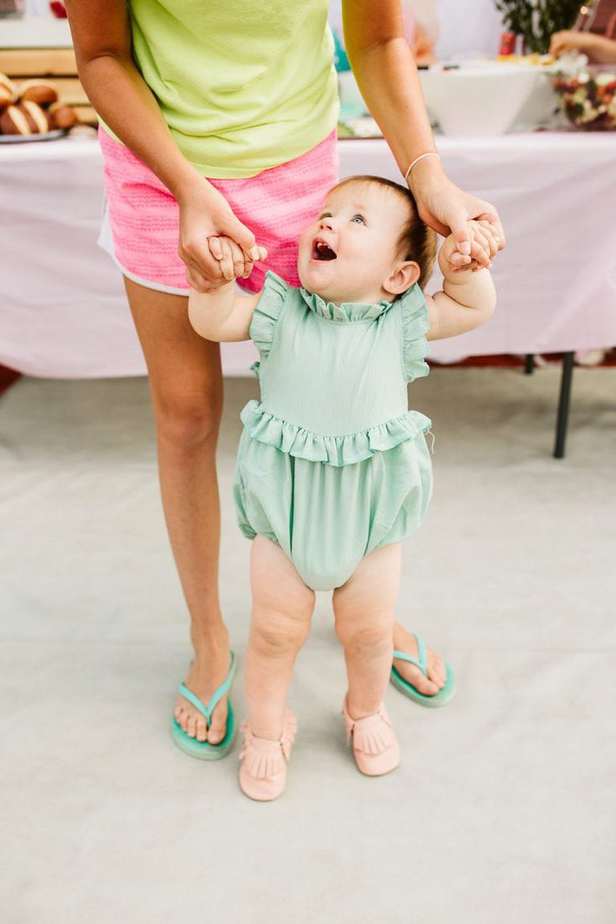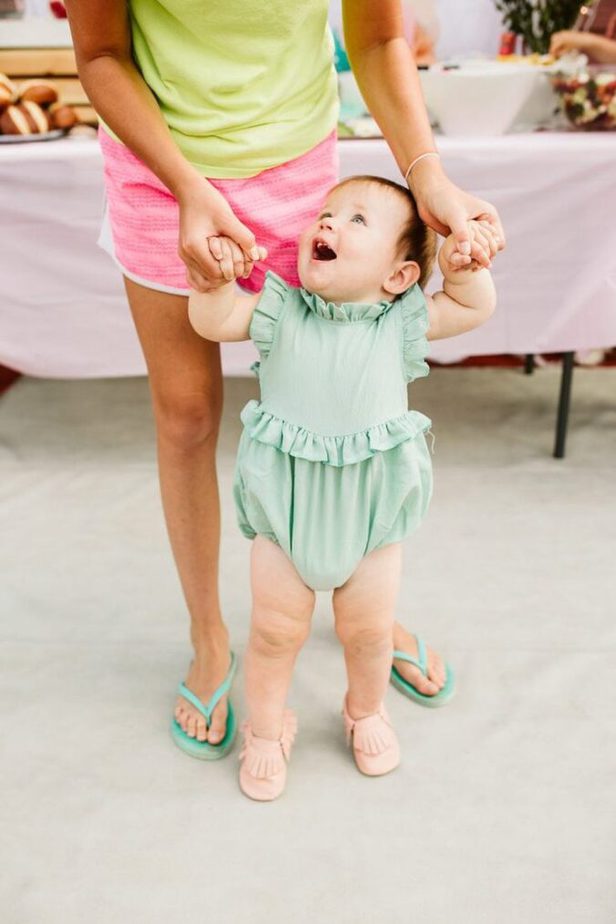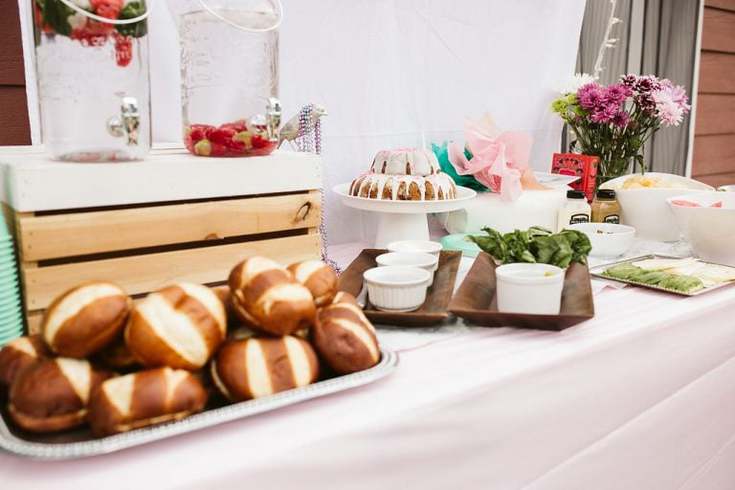 My Ava is OBSESSED with necklaces right now, so I put those out for play and party favors to the little girls who joined us.She LOVES all the big girls that celebrated her and toted her around!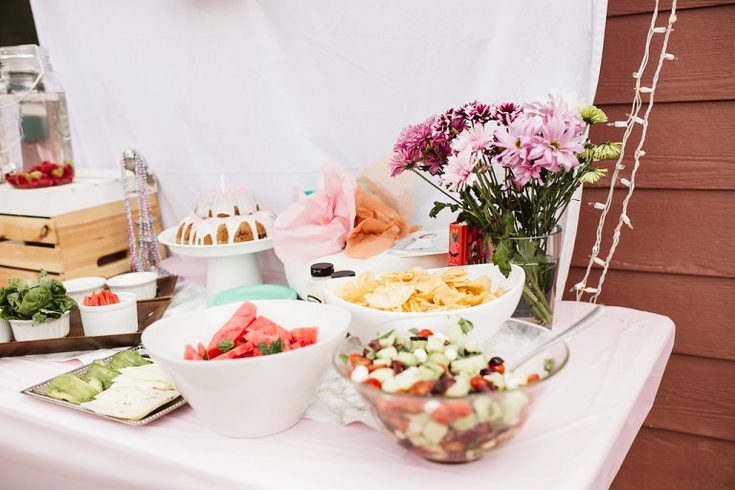 For dinner I did a build your own gourmet burger bar. Included pretzel buns, choice of cheese, various mustards and sauces, avocado, tomatoes, lettuce, caramelized onions, and pepperoncinis. For sides I had mint on watermelon, potato chips, and a caprese salad. The waters were watermelon mint and raspberry lime!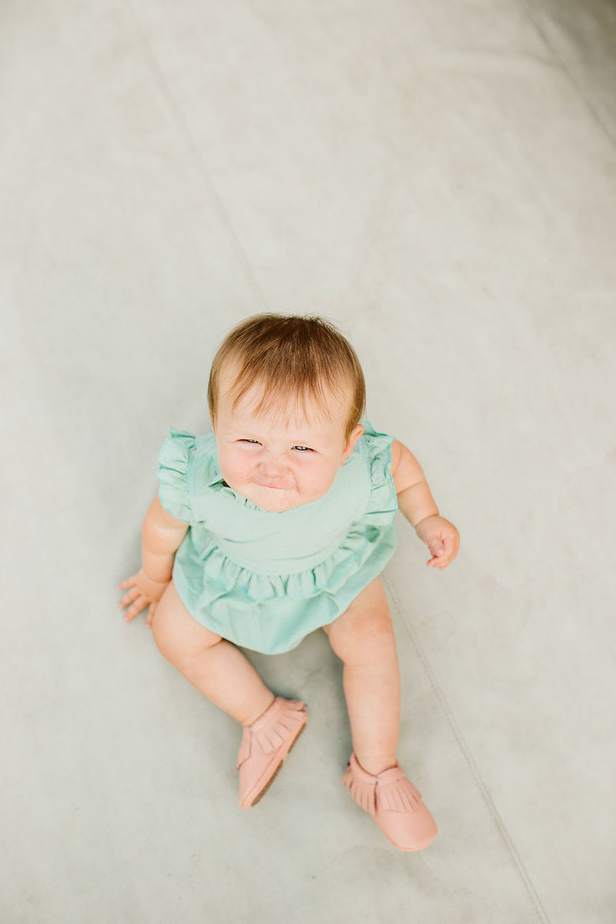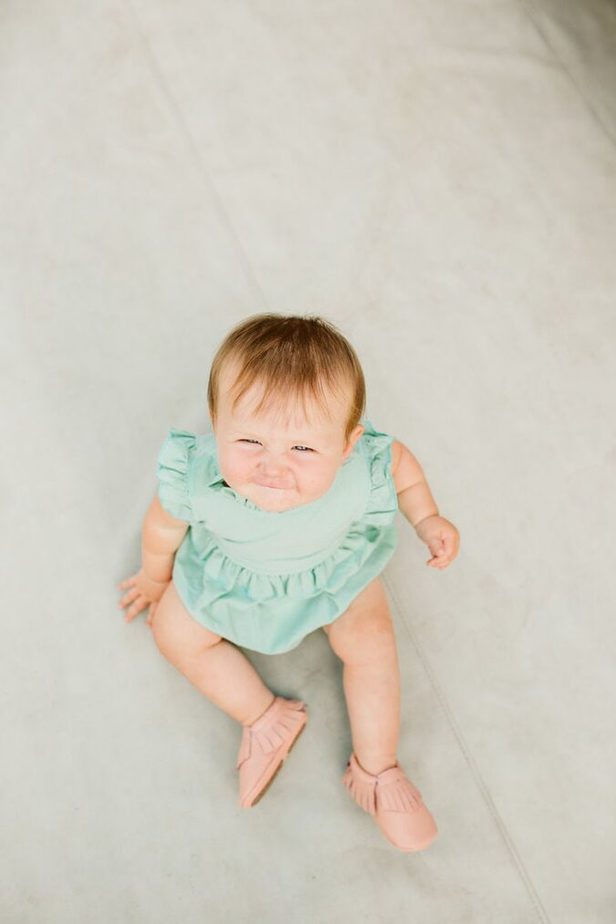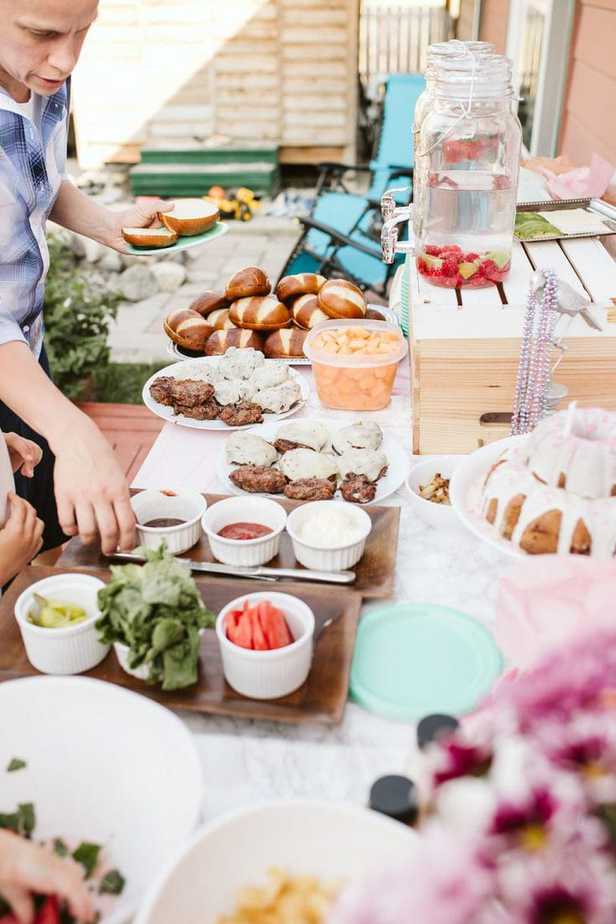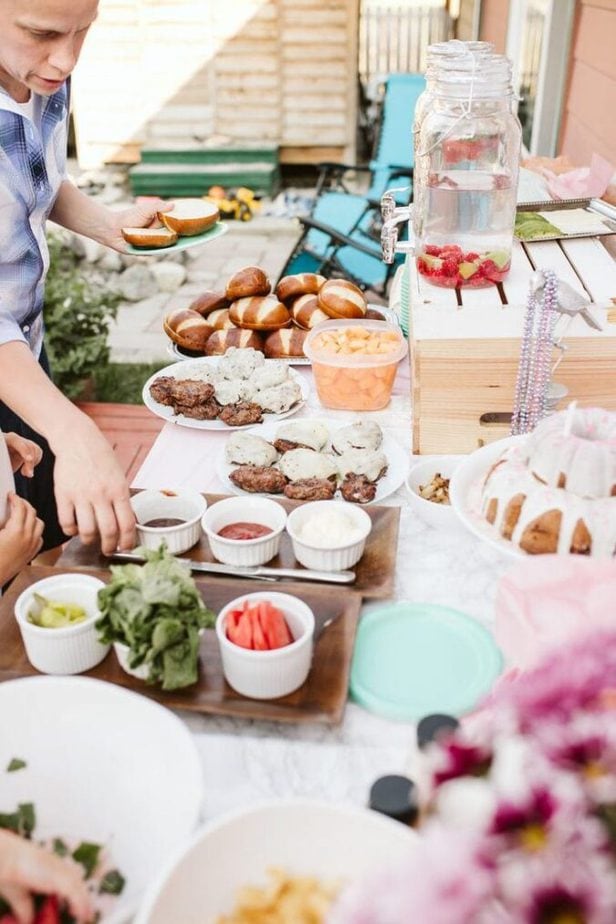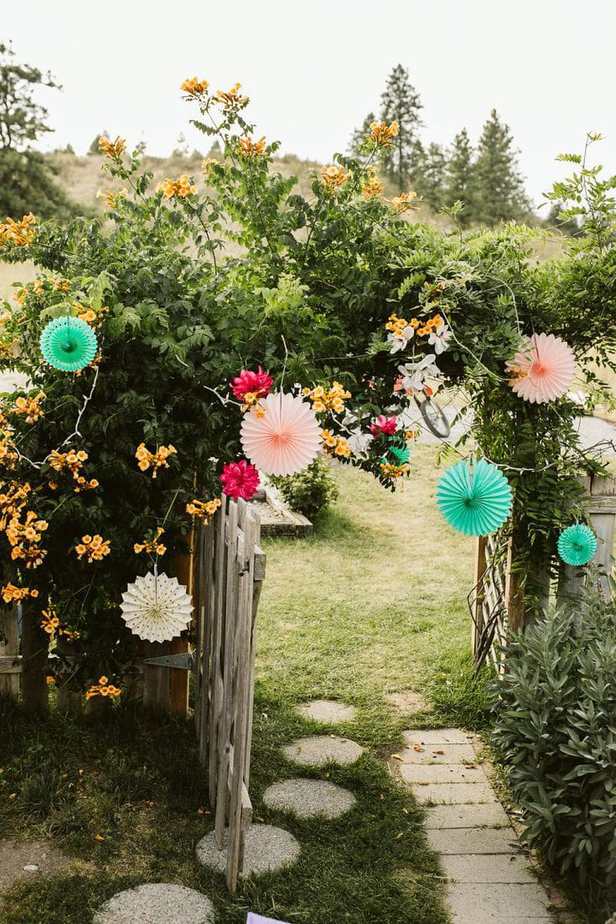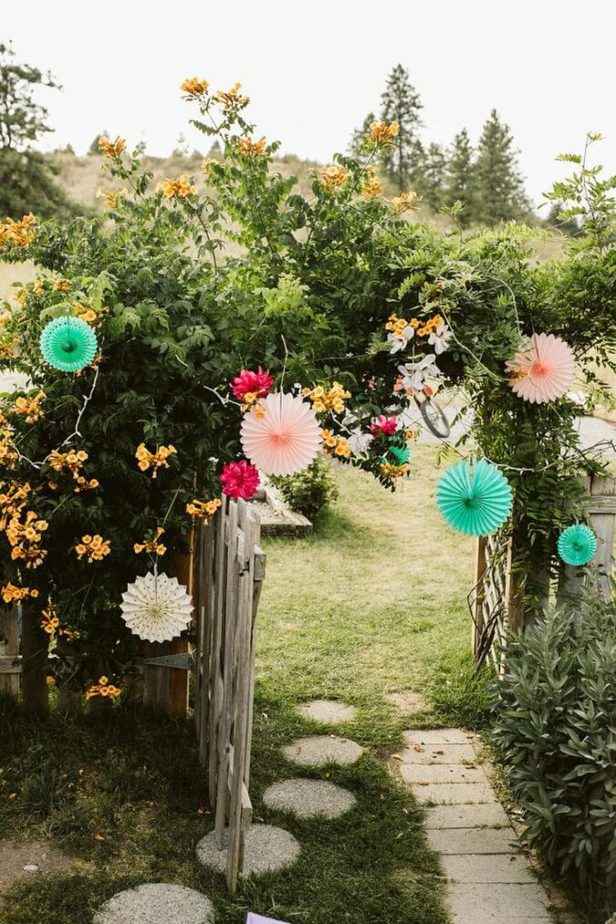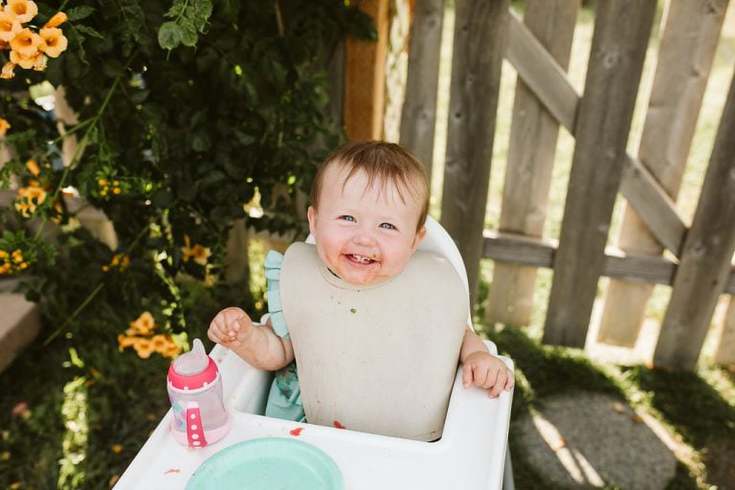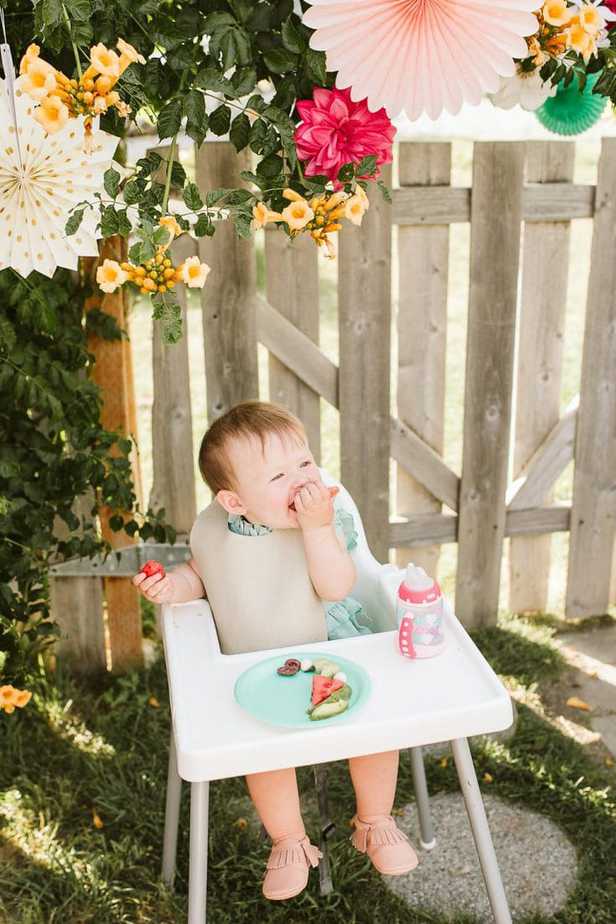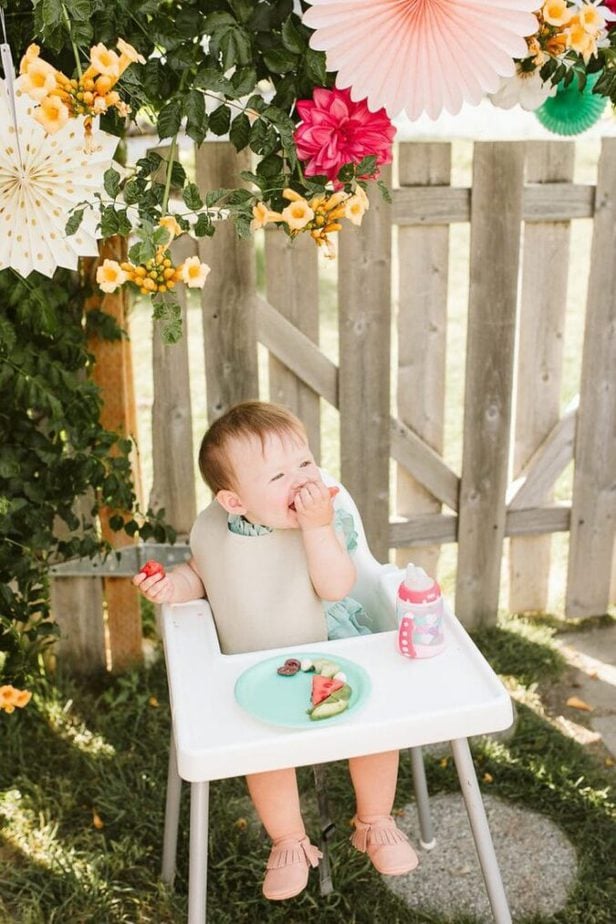 This girl has never met a carb she didn't love! Haha you can already see the stains on the back of that romper that had just arrived that day! (Cute bib from Gathre.)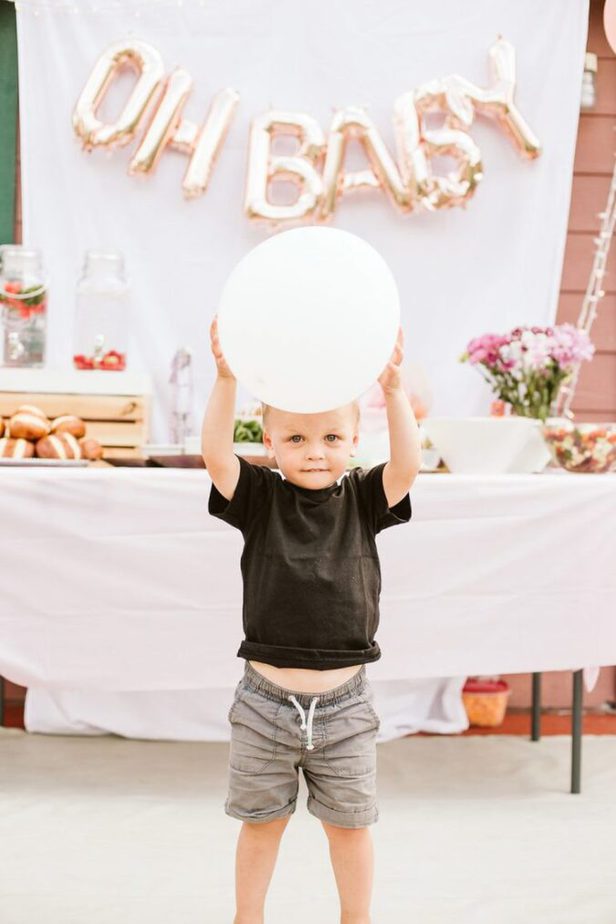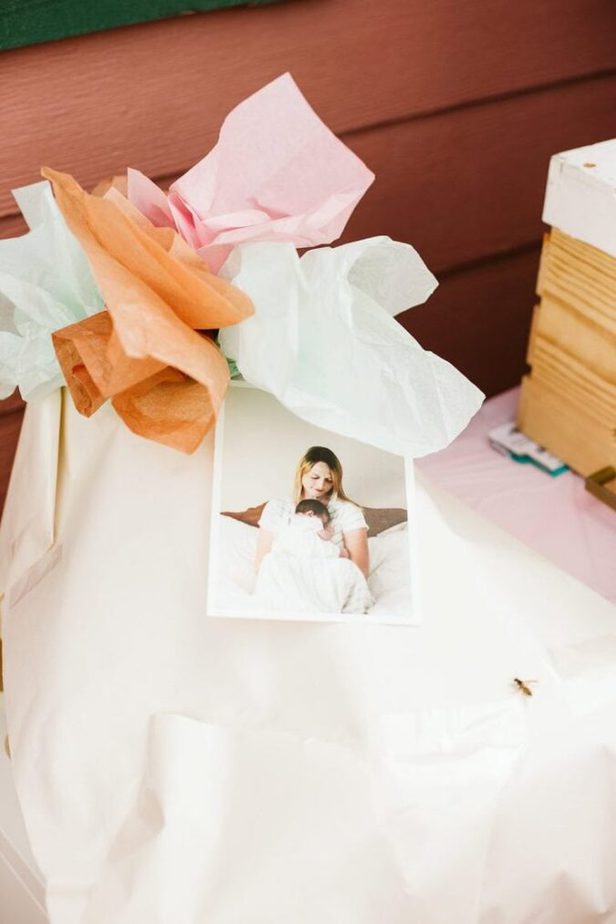 Reuben was happy to assist in the present opening as any good big brother would.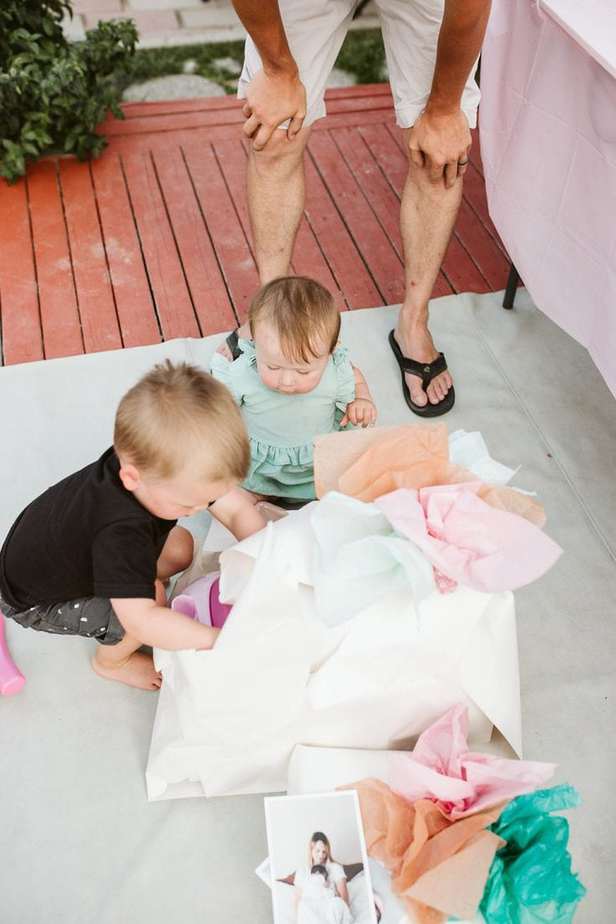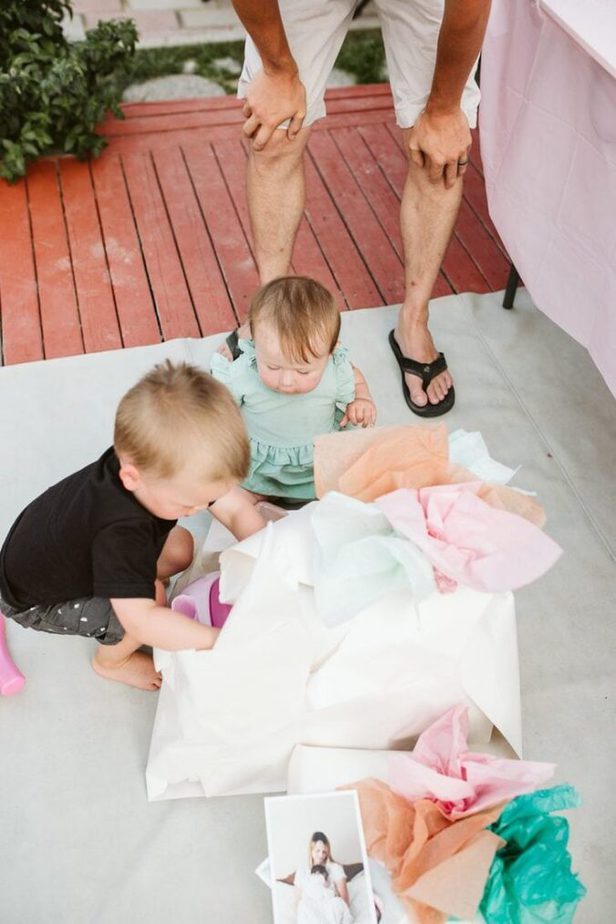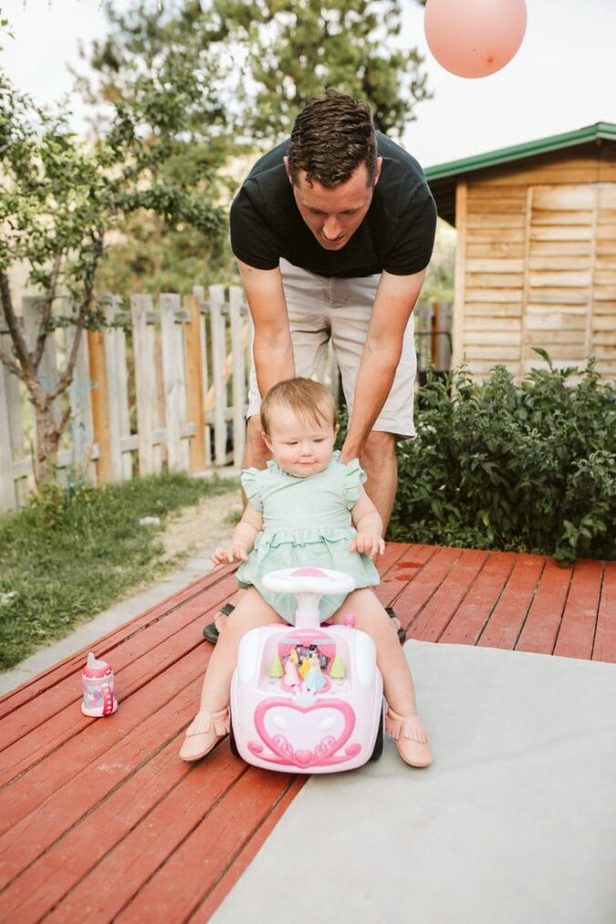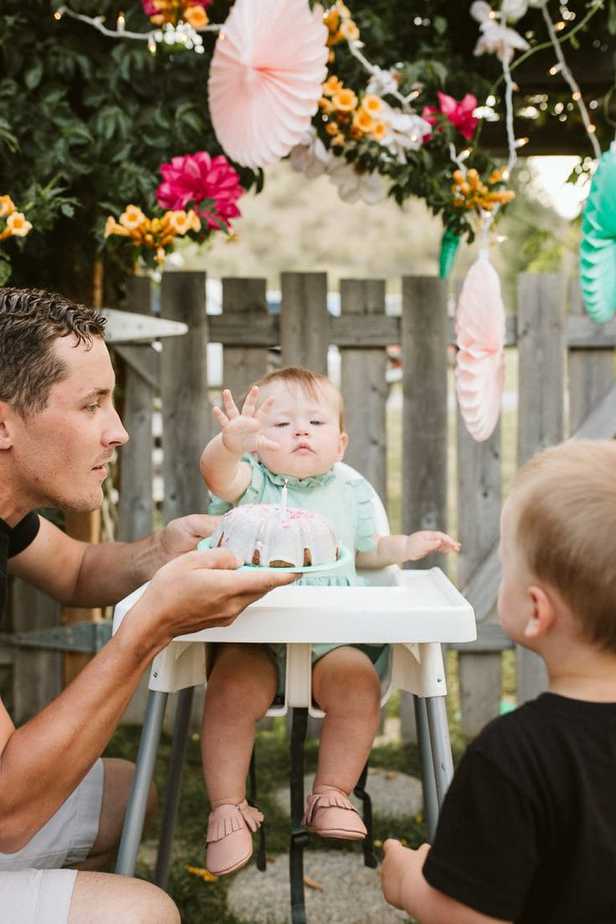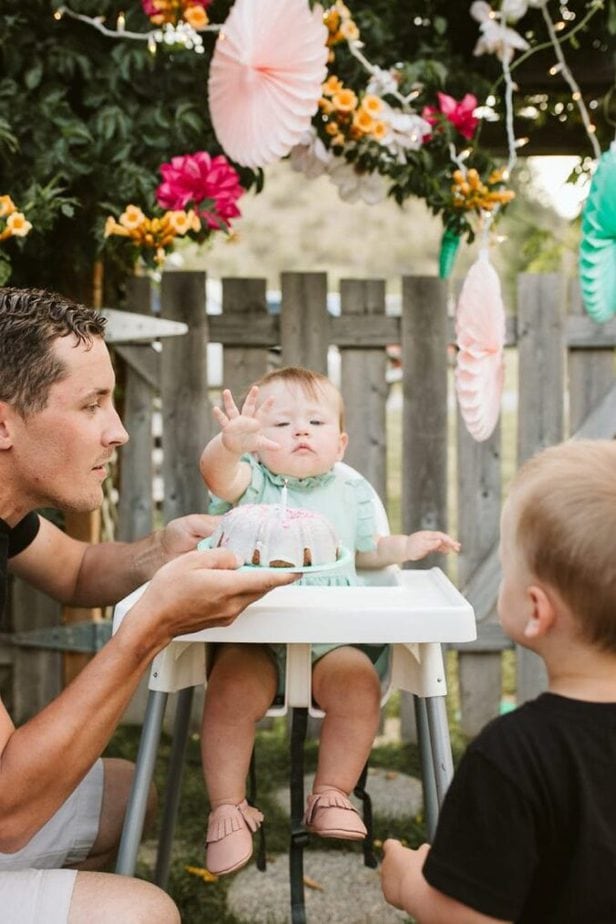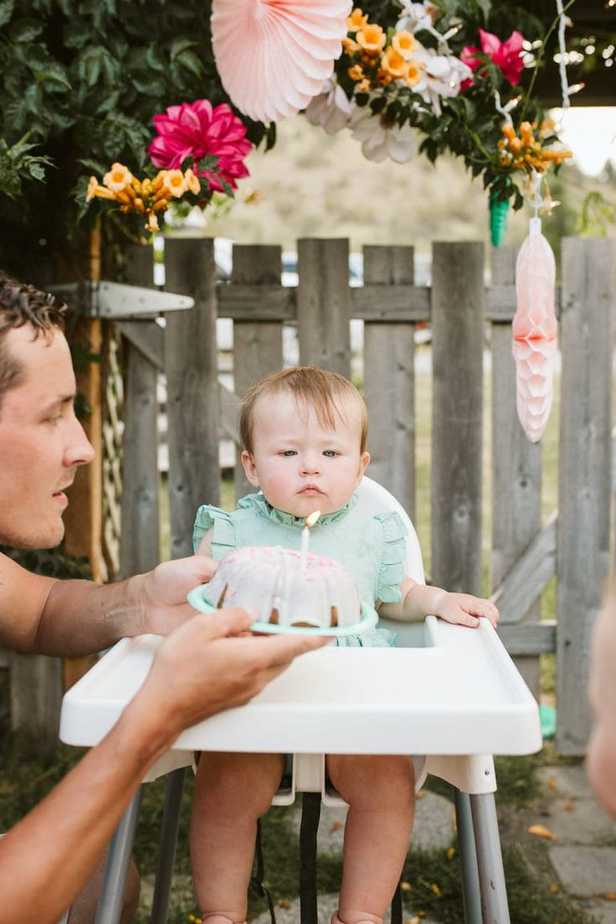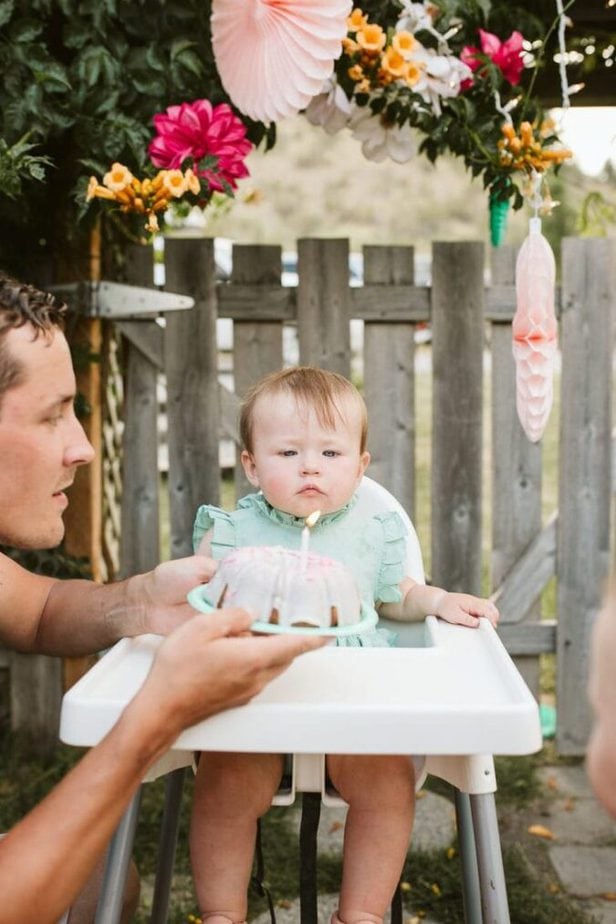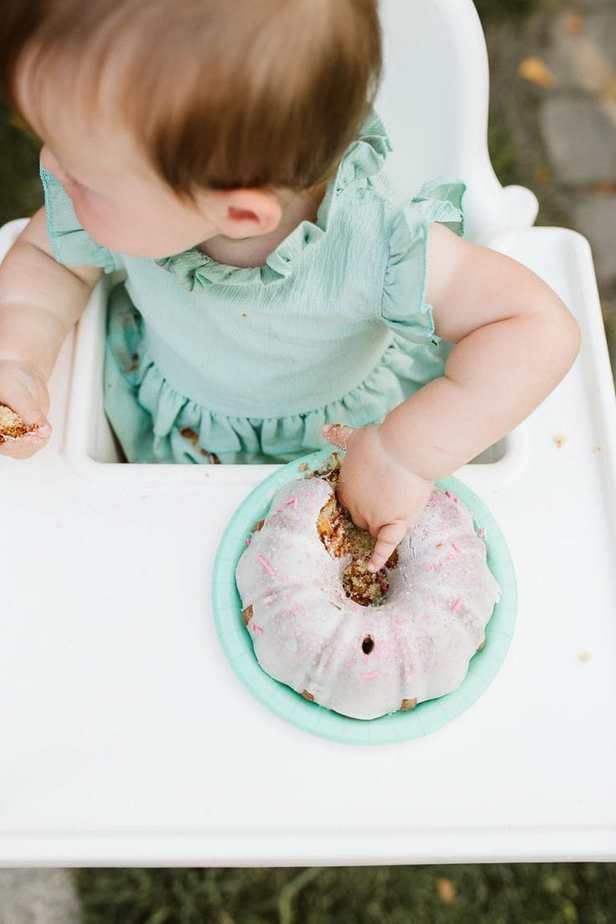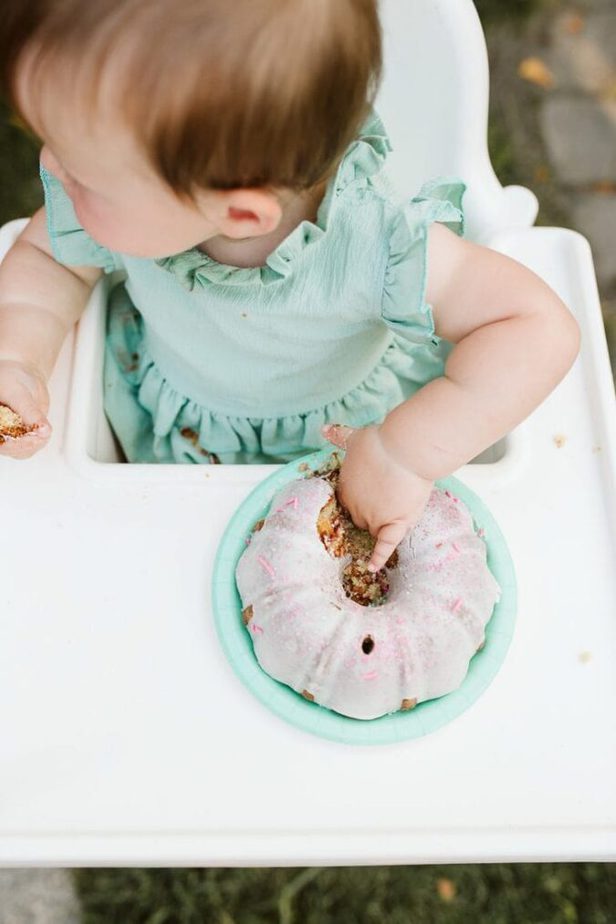 It's always hard to find a hit b-day present for a 1 year old (in my opinion), but THIS was it. This girl LOVES her princess car! Hahaha, thanks last minute Walmart run!Can I just say that pictures with Michael holding the birthday cakes for our babies is one of my favorite images ever. I never would have thought about it when dreaming of babies, but it's so incredibly sweet and it completely makes me go head over heels for him. xoxo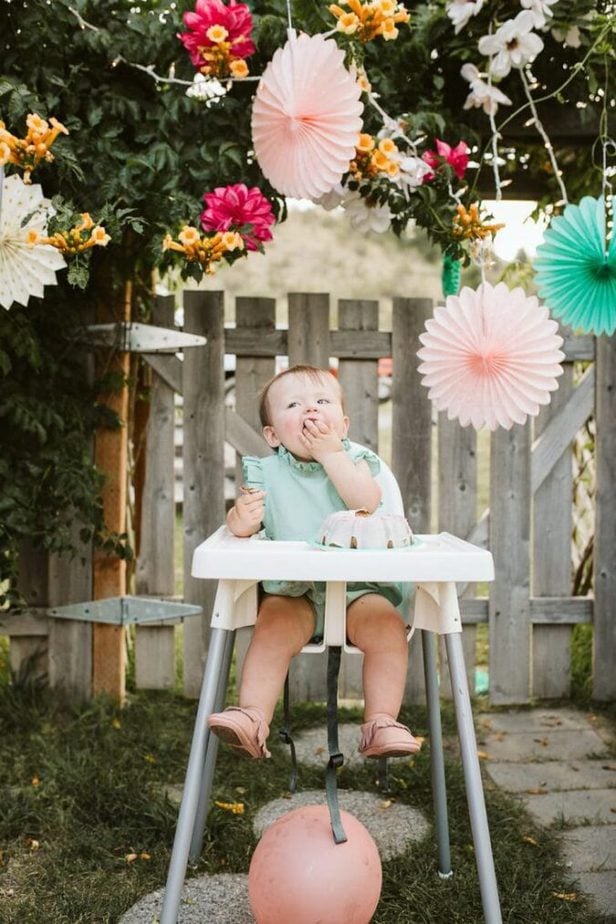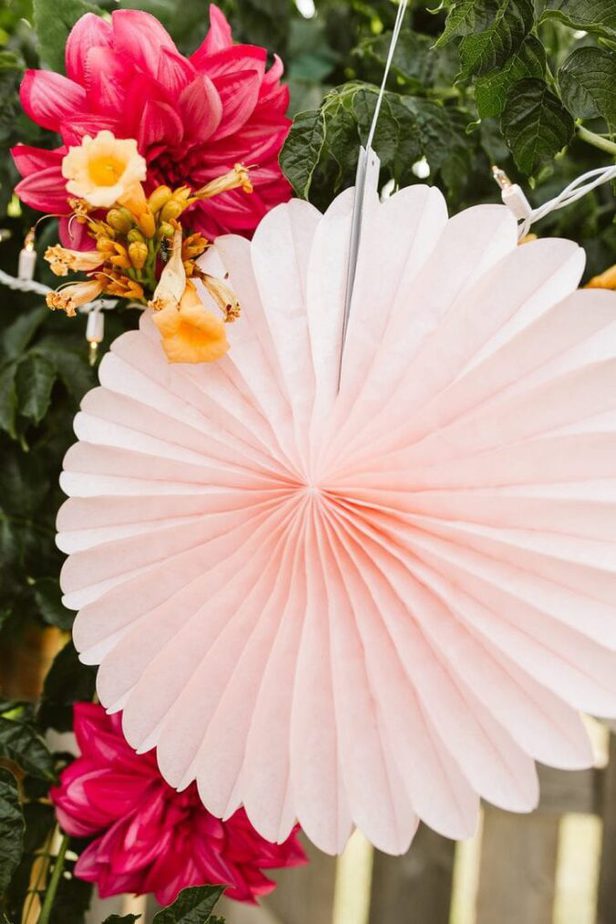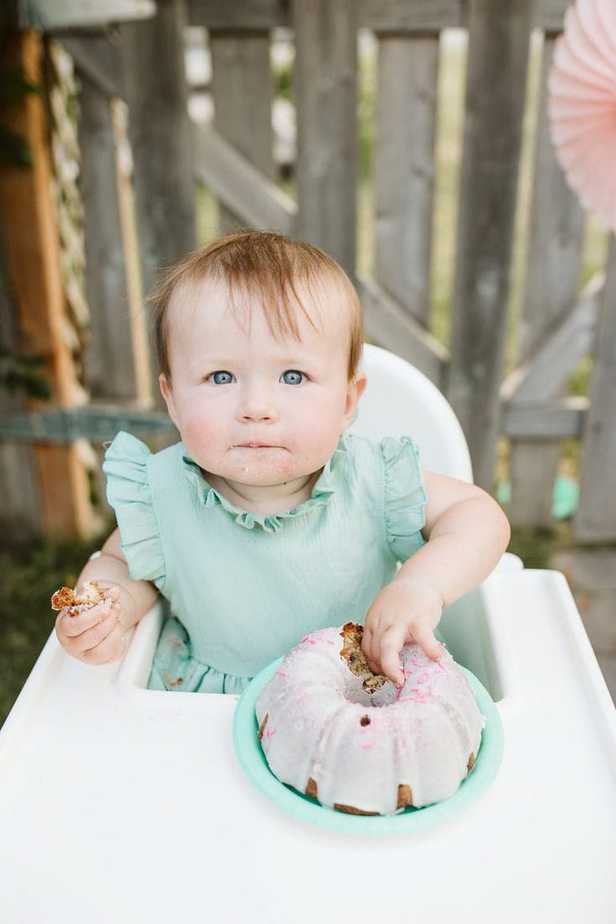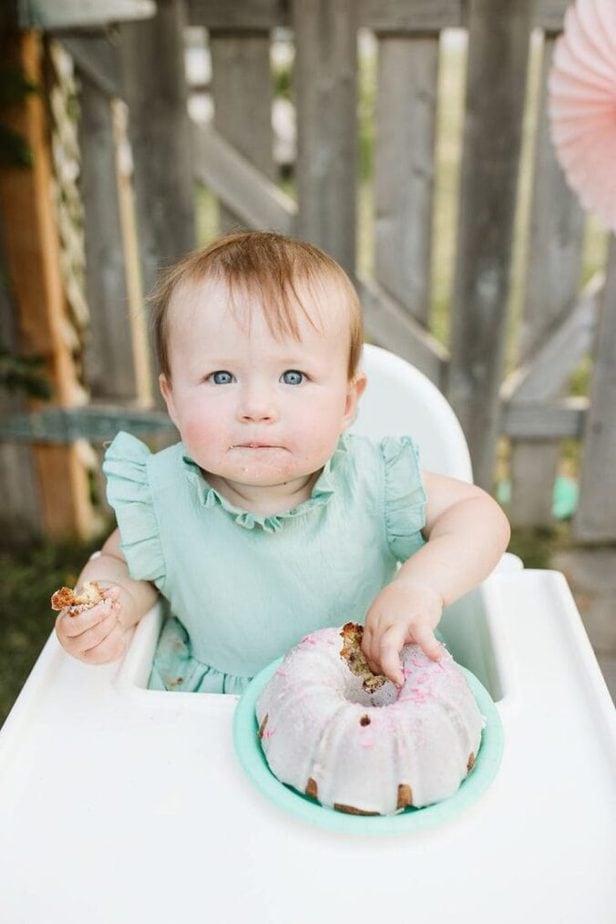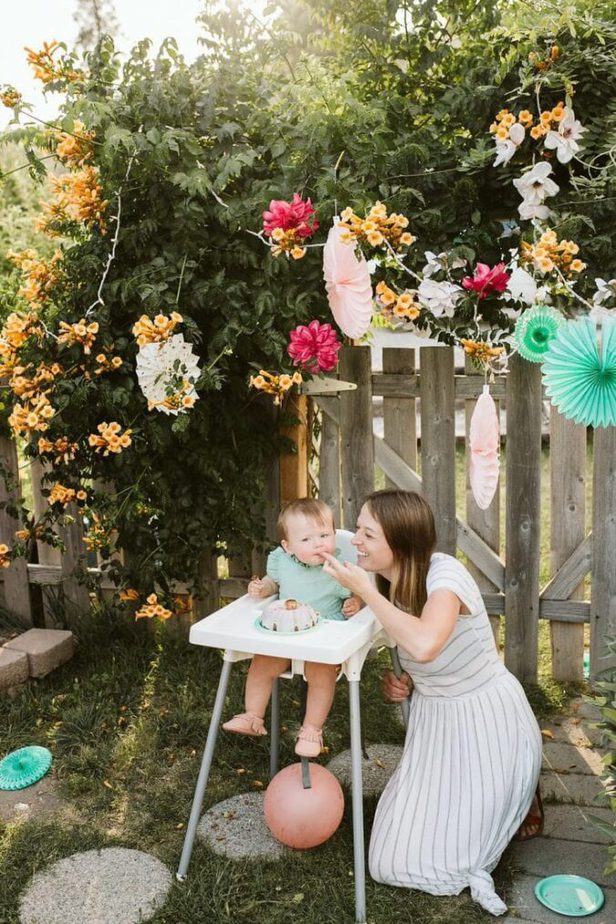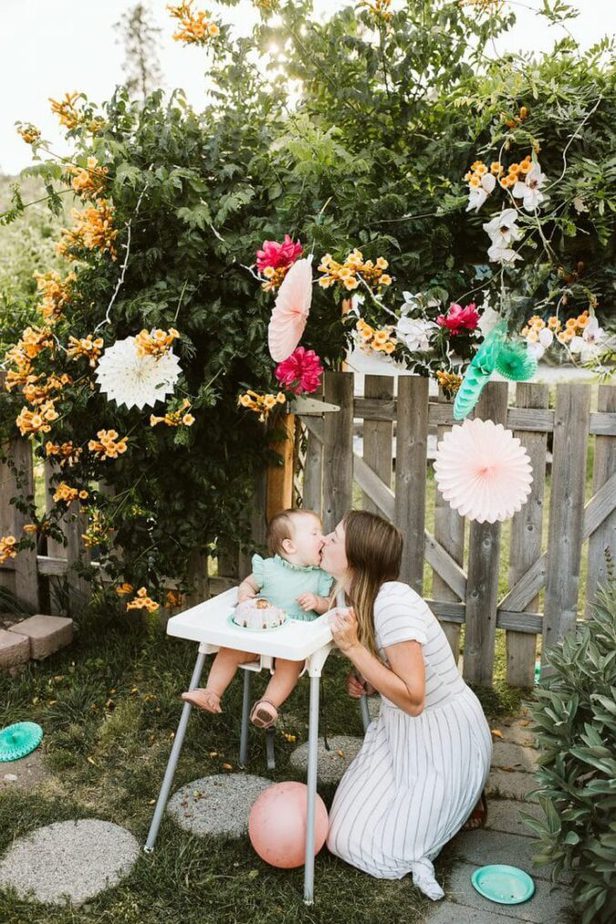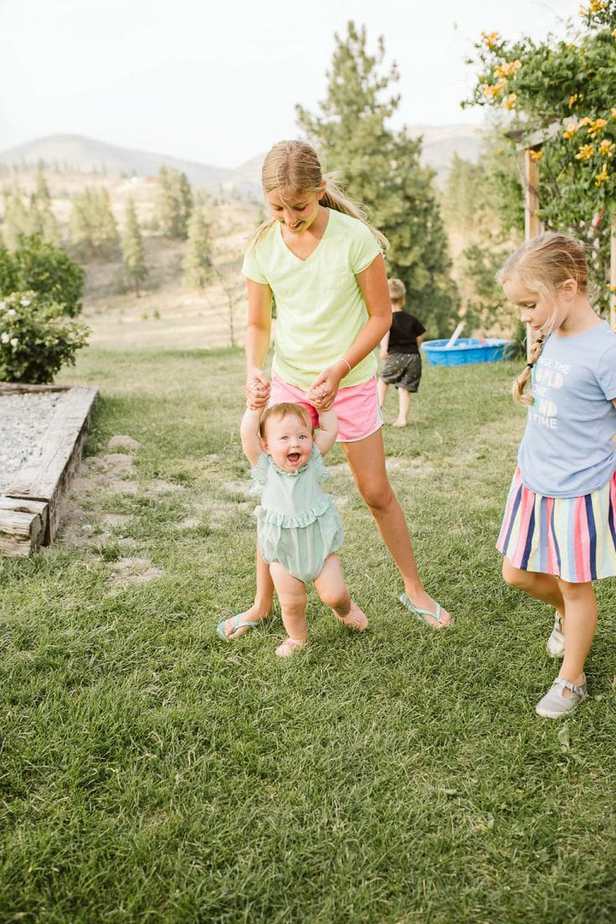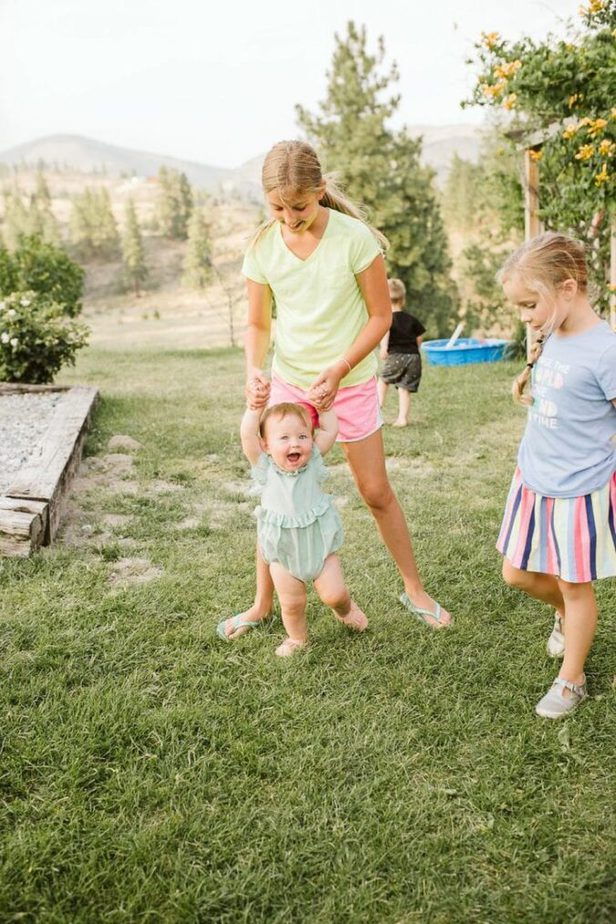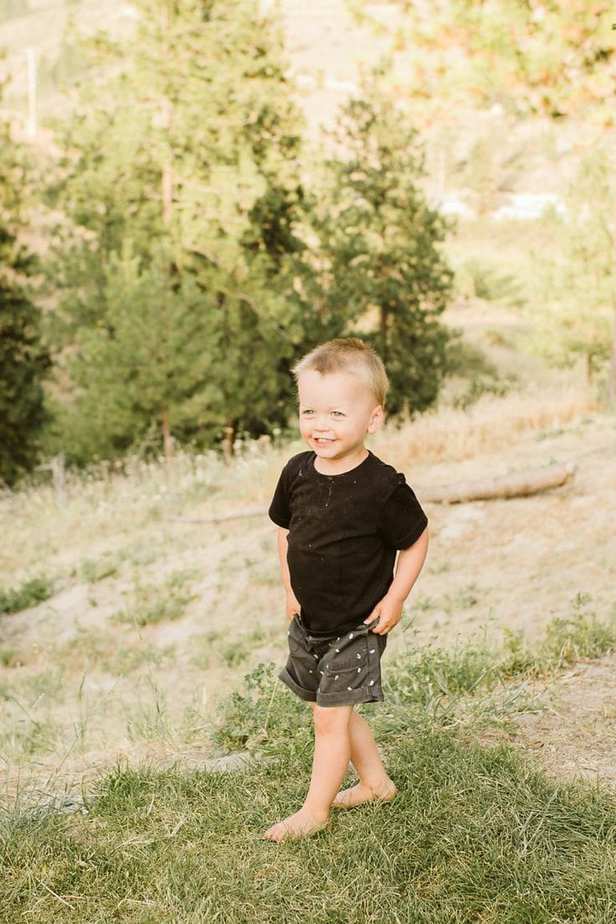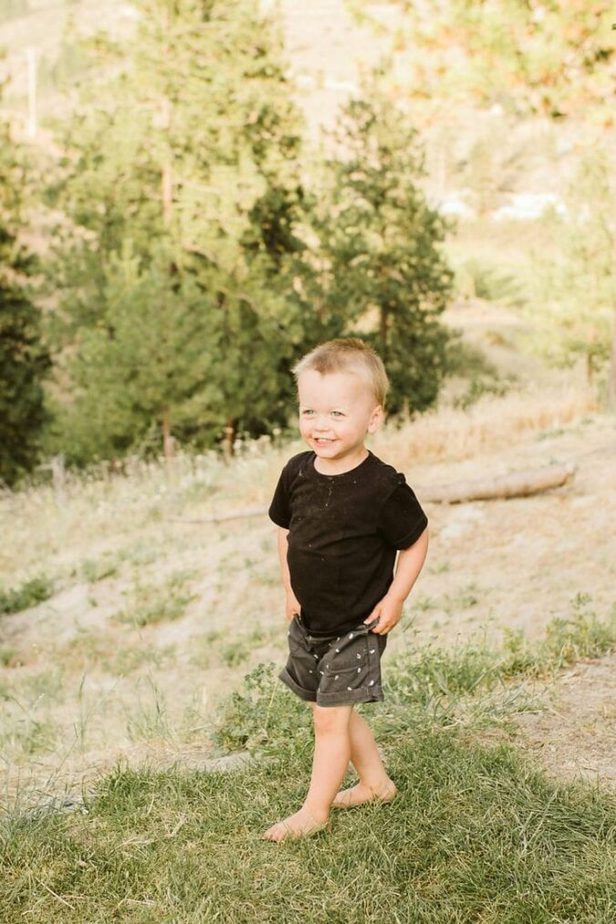 Michael and I were cracking up at our kiss picture because it morphed into this. Haha, oh my heart!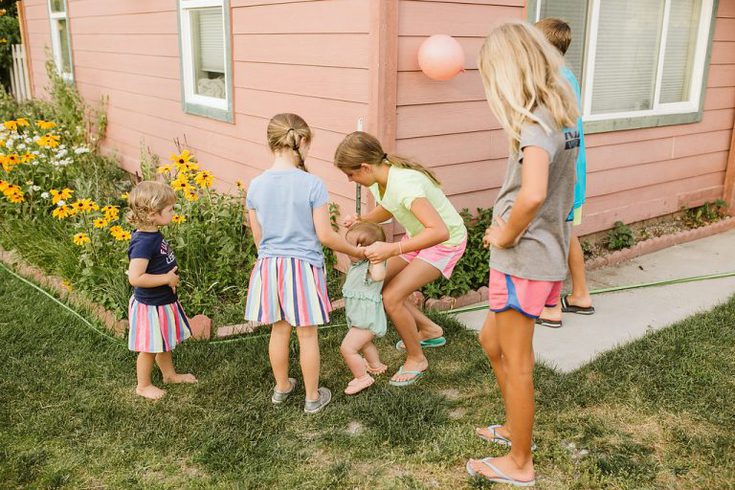 So much love from so many kids! We were blessed to have my husband's work families come to the party. We just love life over here and can't wait to build and grow more relationships. It was sad not having our immediate family there to celebrate, but I know it was even harder for them to miss it!
My heart was so full at the end of this evening. Ava clearly had a wonderful time and I couldn't ask for more than that.
Garden Party First Birthday Menu
Build your own Gourmet Burgers
Sautéed caramelized onions, pepperoncinis, lettuce, tomatoes,
Mayo, mustards, BBQ sauce, horseradish
Pretzel buns
Variety cheeses
Sides
Caprese salad
Watermelon with mint
Potato chips
Desert
Pillsbury vanilla white frosting melted and poured over top
Garden Party First Birthday Party Sources
***The following items include affiliate links that don't cost you anything extra, but help cover my blog expenses when you purchase anything through them!***
"Oh baby" balloons and color balloons: Etsy or similar Amazon
Colorful Paper Fans: Amazon
Baby Romper: Amazon
Baby Moccasins: Amazon
Mint Plates: Amazon
Mint Cups: Amazon
Mason Jar Dispenser: Walmart (STEAL!!) or similar on Amazon
Pink Cutlery: Walmart or similar on Amazon
Pink Tablecloth: Walmart or similar on Amazon
Crate: DIY on Petite Modern Life
Bird Necklace Holder: Zgallery
Wood Serving Trays: From my wedding 9 years ago (Craigslist…Target?)
Serving bowls: Amazon
My Dress: Amazon
Faux Arbor Flowers: Walmart
Garden Party First Birthday for Photography Nerds!
Images shot on my Canon 6D with my 35mm Lens (food closeups with my 50mm lens) at usually F2.8. Edited with my tweaked version using Cascade Presets.
Thank you for joining our little garden party first birthday celebration for miss Ava! I'm so excited to get back into the blogging world and share more projects! Follow along by joining my newsletter!