The end of summer comes with the grand finale of Labor Day weekend. Still grill-outs will be happening in our house with gusto probably through October and beyond if only for pizza. Yes. This grilled pizza recipe gets us every single time. A pizza on the grill just can't be beat.As part of the BBQ Bites series with Wayfair.com, I'm going to show you just how much more delicious pizza can be. Seriously, I haven't baked pizza in months, this is just too good!

Ingredients:
Pizza dough (our fav is Trader Joes white plain)
Pizza or pasta sauce
Pepperoni
4 Mushrooms
Half a medium eggplant in half inch slices
Mozzarella
1/2 cup diced or sliced onions
Handful of arugula
You can mix and match or eliminate your veggies as you like! The amazing thing about grilled pizza is that it doesn't get soggy even with an abundance of your favorite veggies. Obviously, we're not dainty pizza topping people. If I'm eating a pie, I want all my favorite things on top! (Plus more veggies makes it healthier right? ;-)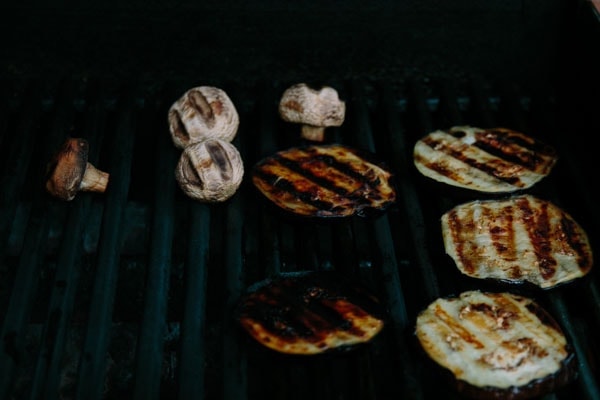 The first thing you'll do is grill some or all of your veggies. Definitely the eggplant. To grill eggplant, dip both sides in olive oil and sprinkle with garlic powder. Grill over a low flame for about 5 min a side, or until the black brown sear marks show like in the above picture. Set aside. It's good to have the rest of your veggies cut and ready.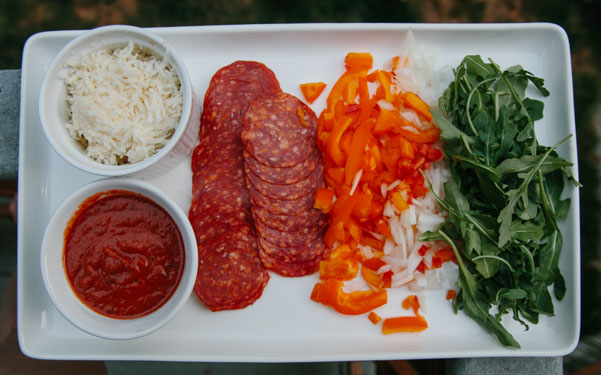 Take your dough out of the fridge and set on the counter while you grill your veggies. I sprinkle corn meal on my pizza peel and roll the dough out with a wooden pastry roller (they're the perfect size!). Spray or brush the top of the dough lightly with olive oil and lay on the hot grill. You can't easily move the dough right after you put it on, so give it your best layout on the first try.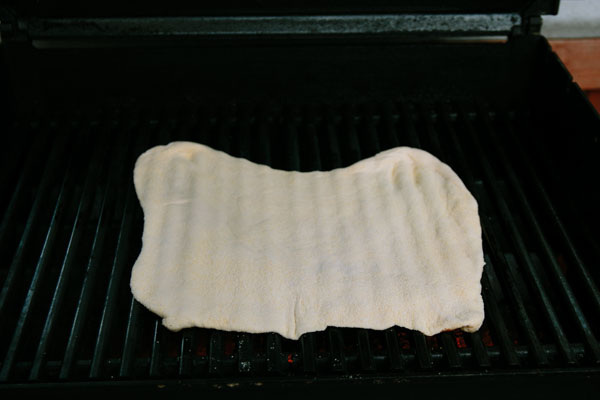 With two burners on low (or about 400 degrees) close the lid for just about 2 minutes and then check to see if it's getting bubbly. That's the indicator that it's time to flip!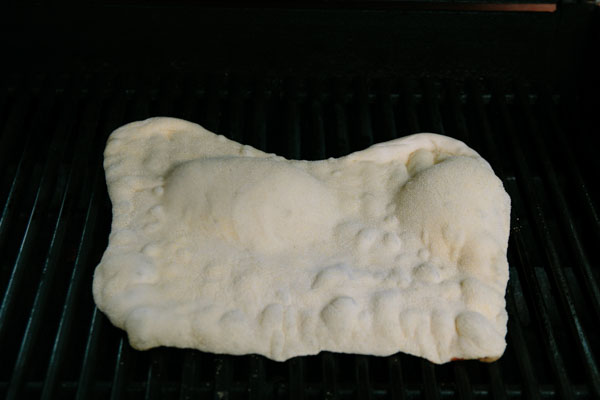 That and you can also pull it up to see if you have these lovely brown grill lines. If yes, turn off your middle burner and scoot the dough back off the heat.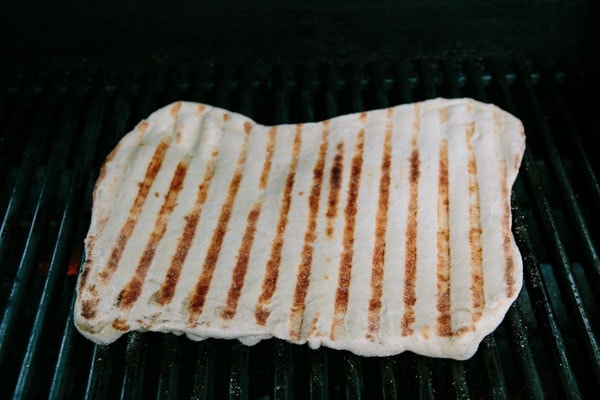 Now's the time to put on all the goods!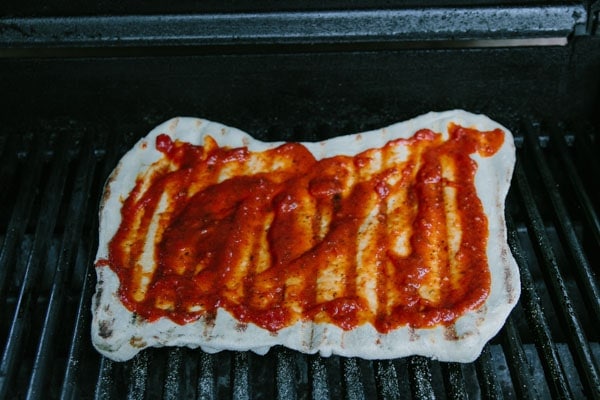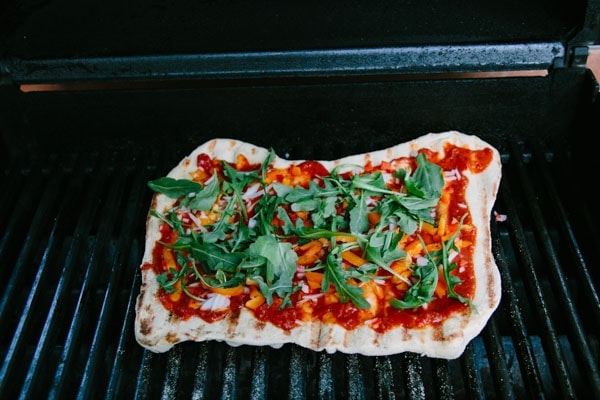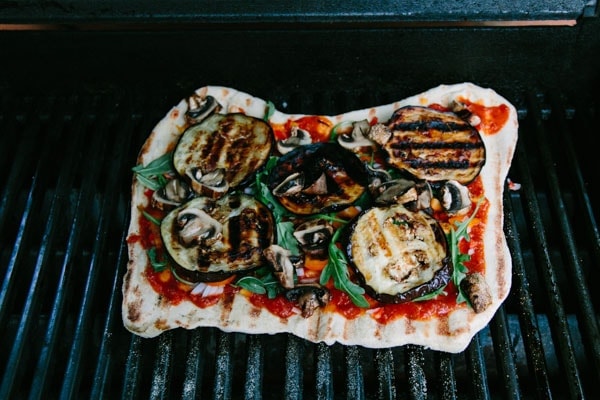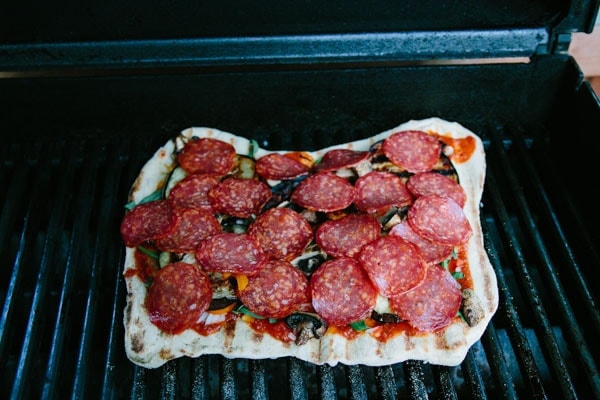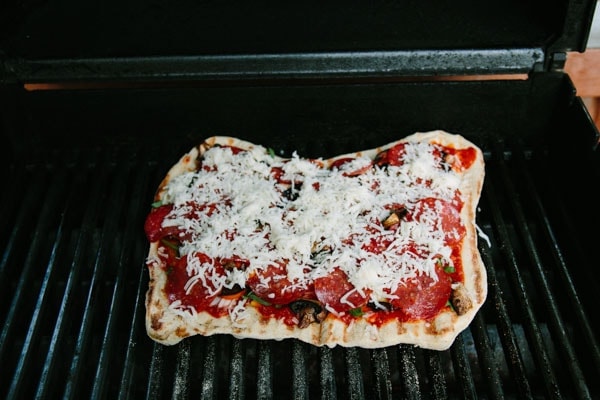 Once you have all the toppings on close the lid for 8 minutes. This will heat up the fixings and continue to cook the dough. Then open the lid and turn the middle burner back on and adjust both the front and middle burners to medium low. Leave the lid open and let the crust toast up a bit, about 3 minutes or till  you can see the grill marks and feel the crunch!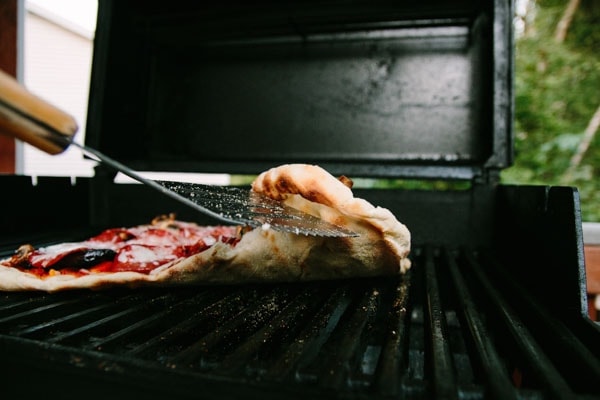 Now slide it onto your peel and get ready for the most amazing pizza you've ever made.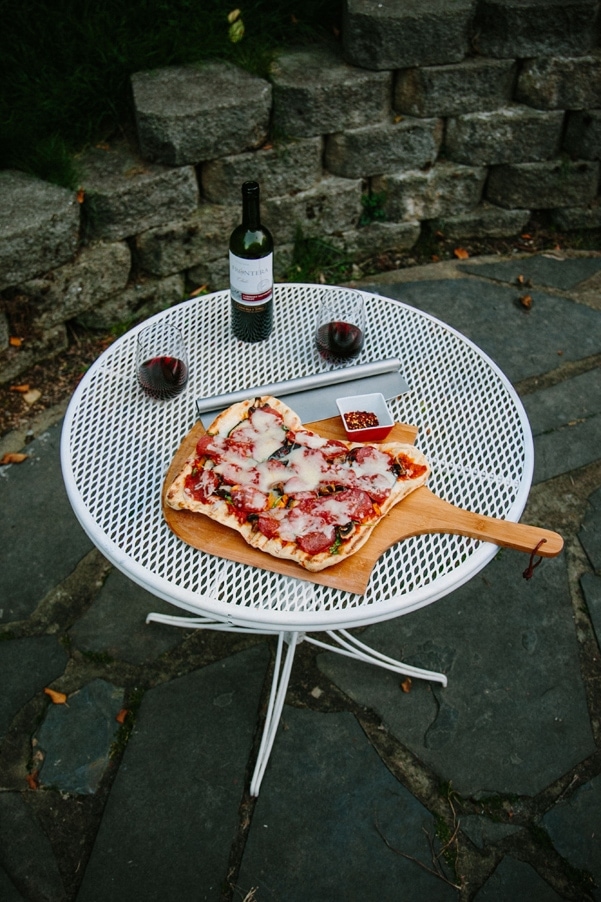 Oh yah, it tastes really good with a bottle of wine. (That goes unsaid though probably.)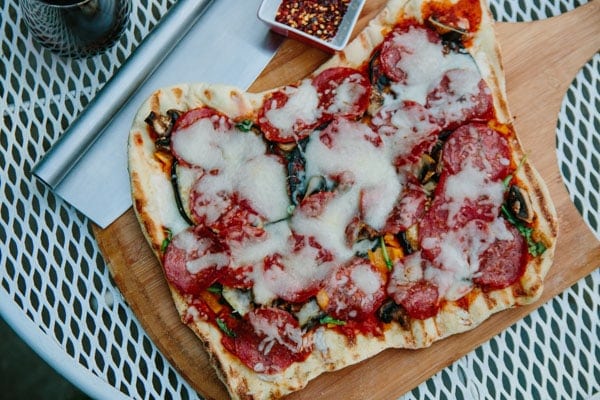 Warning, you'll probably eat the whole thing tonight. I'd advise against sharing one with more than two people. Someone will be left wanting.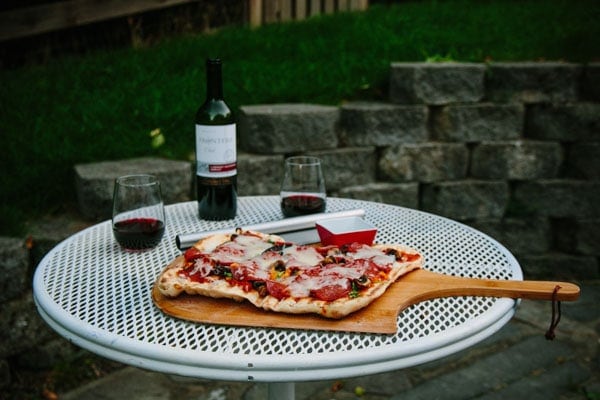 We actually took ours upstairs to eat in front of a movie. Because that's how we do Friday nights. Yes, like every Friday night for the past 5 years. :) Our consistency has probably saved us a bunch of money on "date nights" and we still look forward to it with much anticipation and salivation each week!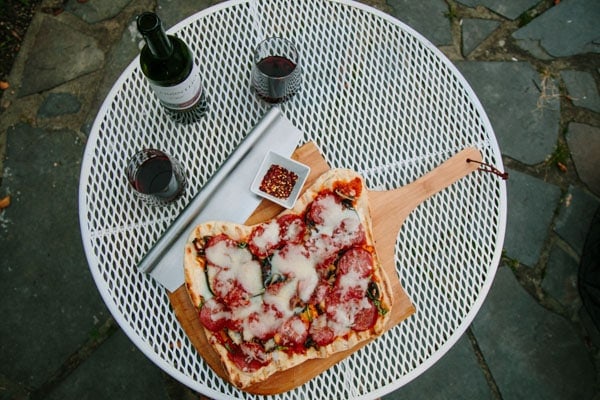 Hope you enjoy this exquisite creation :) Bon appetit!