Falalalala lalalala. Hey there! It's been quiet around here on the blog since the One Room Challenge finish. There are a few projects there that I haven't given more details on, but didn't think it fit quite into those holiday vibes this month, so we'll save them for after the New Year! Right now I just want to talk about everything lovely and Christmas. Especially our Scandinavian inspired Christmas decor decking our halls this year!
Now that we have the living room and kitchen finished, compared to last year, I was so thrilled to get to decorate a beautiful space. It turned out magical. And there are three DIY projects I did that you could quickly pull together as well!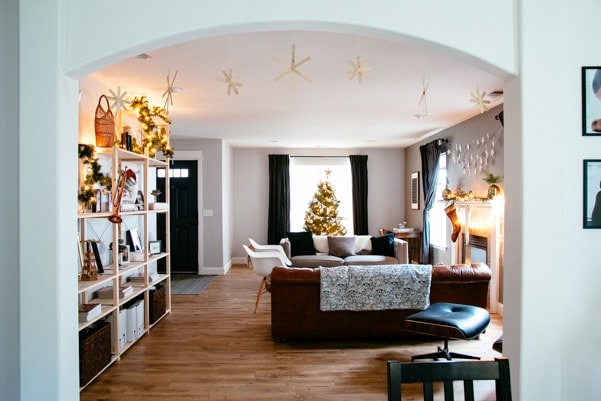 Although I love a minimal house, Christmas is when the nooks and crannies get filled with decorations and strings of lights.This year I went with more Scandinavian inspired Christmas decor. Think white, black, pine, greenery, and a touches of gold.It turned out magical. And there are three DIY projects I did that you could quickly pull together as well!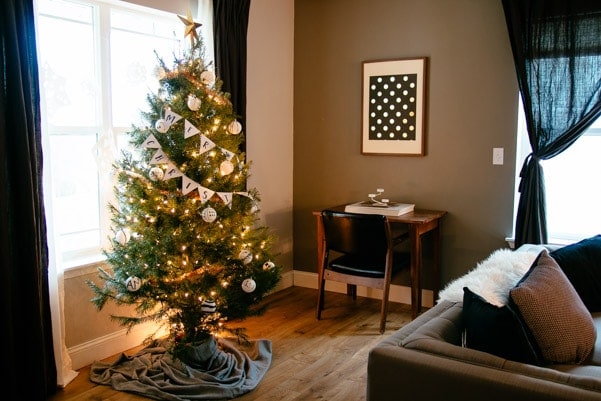 My first project was my DIY Christmas Ornaments. I wanted black and white ornaments this year and have been forever in love with these Nordic inspired ornaments by Brave New Home. They were so easy and fun to make. Even my husband grabbed a sharpie. I used these shatterproof ornaments from Amazon and these bulk sharpies.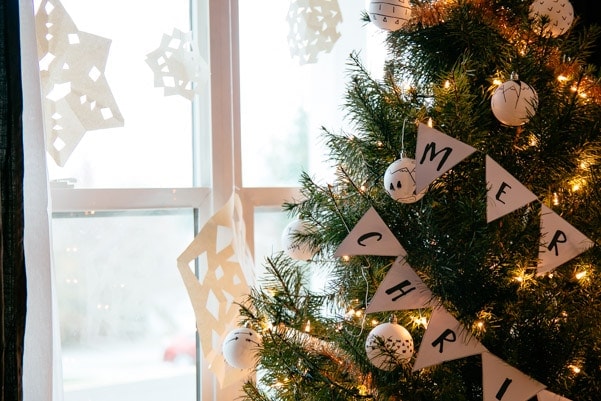 Try these designs: Arrows, triangles, geometric trees, flying v's, mountain ranges, your names, color blocking, and simple lines.
My next DIY was this Merry Christmas Paper Bunting. You can download the bunting here! I've designed the bunting so you can hang it on the tree like so or in full across a double door way and still read Merry Christmas from the other side. Simply cut out both the triangles still connected and fold in half. Place your string across the middle and seal the sides with a glue stick.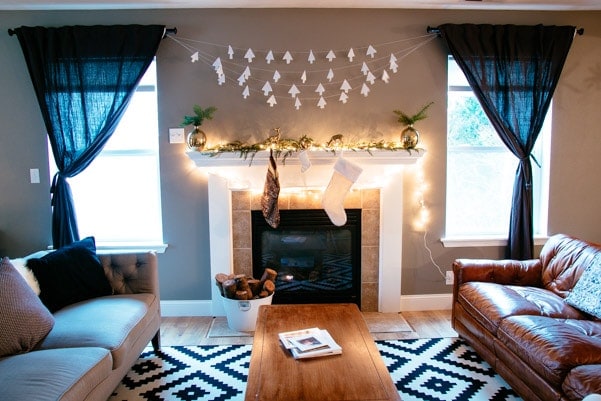 My next fun little project was this DIY Christmas Tree Bunting. I used some leftover white felt from our Halloween costumes and cut these little trees out free handed. Then I took that hardy sewing machine, put it on the floor, and took out my trusty hot glue gun! (Love you sewing machine, but you drive me nuts sometime.) I hot glued all the strings to my little trees and tied them up there!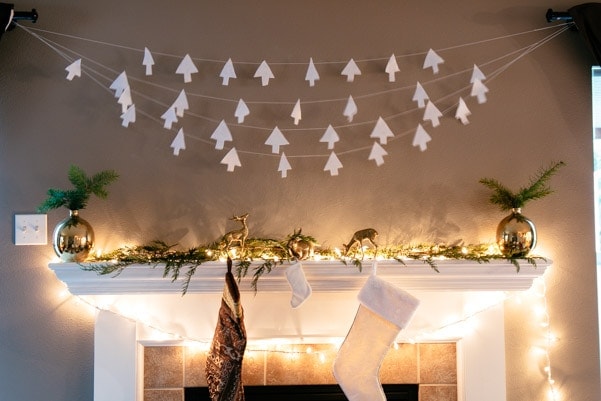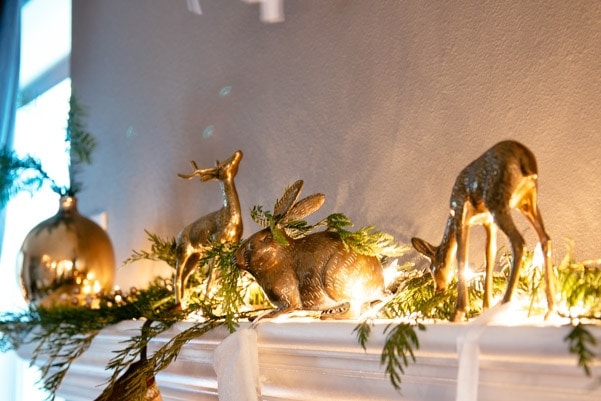 These sweet little (tarnished) silver woodland creatures were my grandmother's and I'm happy to get to use them on my mantle this year!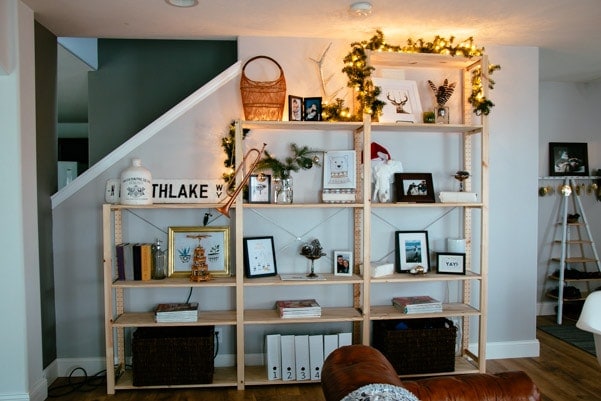 Shelves! I'm so happy to have shelves to decorate this year! I wrapped up my mismatched books in paper and string to be more subtle. I made sure to put my Christmas Real Simple editions on top for a little red pop with the elephants hat! The German standing nativity was given to me by my grandmother like the little silver dishes.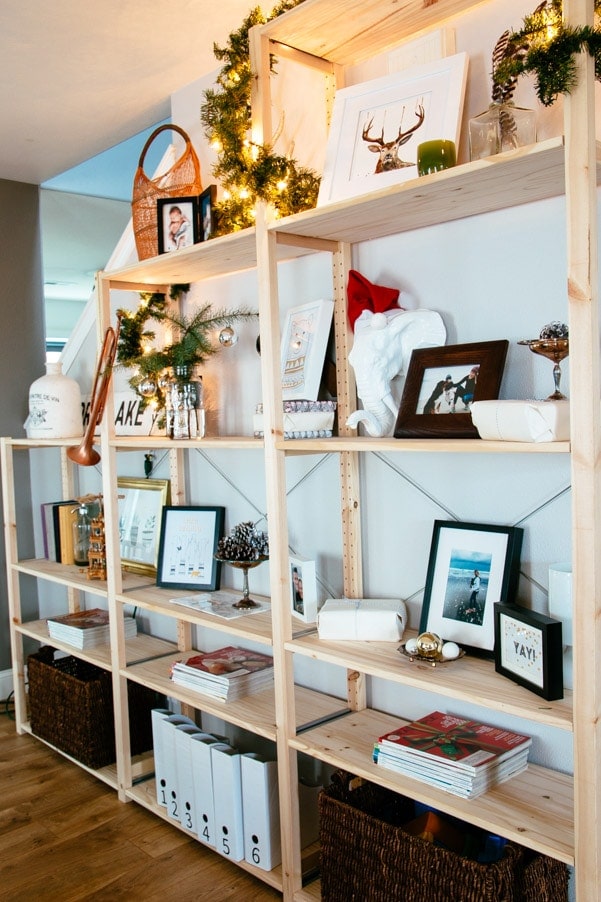 Keep an eye on the blog for these fun Christmas Printables I designed! I printed them off on my printer and temporarily replaced my pictures with some minimal festive designs.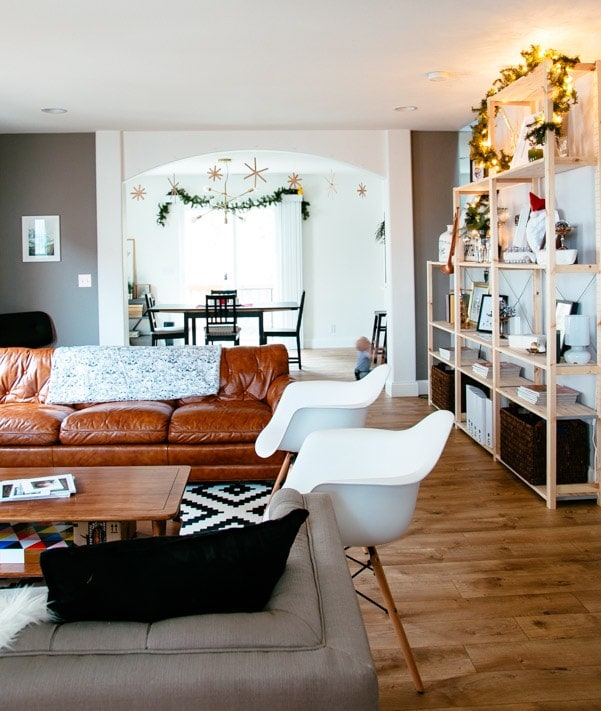 My final Christmas project were these wooden popsicle stick snowflakes to hang on my archway. Hot glue and string my friends! So easy and fun! As a friend pointed out, a great craft project to do with your kiddos. (Really, all of these projects are!) Ps. I hung them with clear tacks, a decorating necessity in my house!)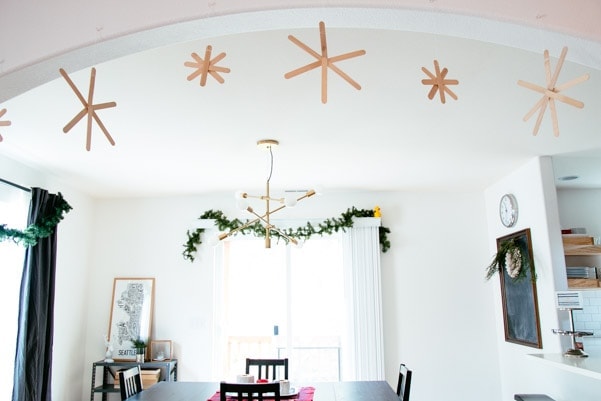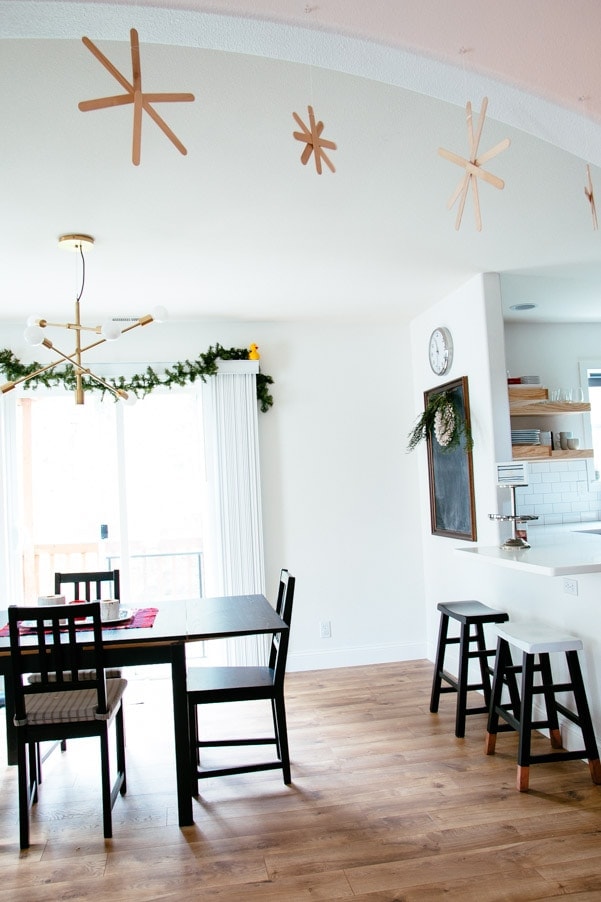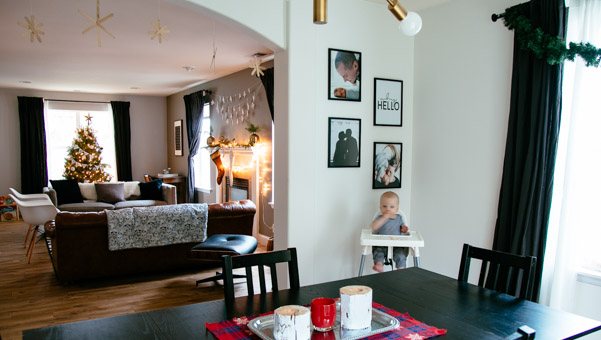 Behind the scenes, how to finish shooting your clean Christmas home with a crawling, anti organization, pro-destruction baby boy? High chair and cheerios! Love you little dude. Save all these ideas to your Christmas board on Pinterest! 



Did you make a Christmas decoration this year? Share with us below!