Have you heard of Rub 'n Buff
? It's a pretty sweet wax product that can transform the look of anything you have!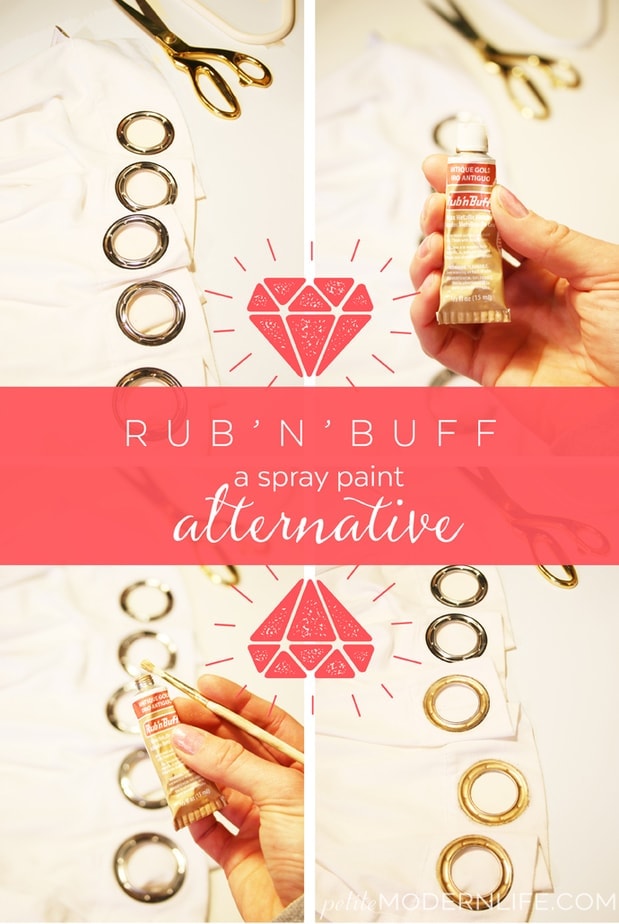 I recently used Rub 'n Buff
to add the perfect gold touch here and there to my office makeover. I mentioned last week that I used it on my simple ceiling light makeover, today I'll show you the product in action. What I love about Rub'n'Buff is that I can apply it WHILE things are already in place. Making Rub 'n Buff
a quick spray paint alternative.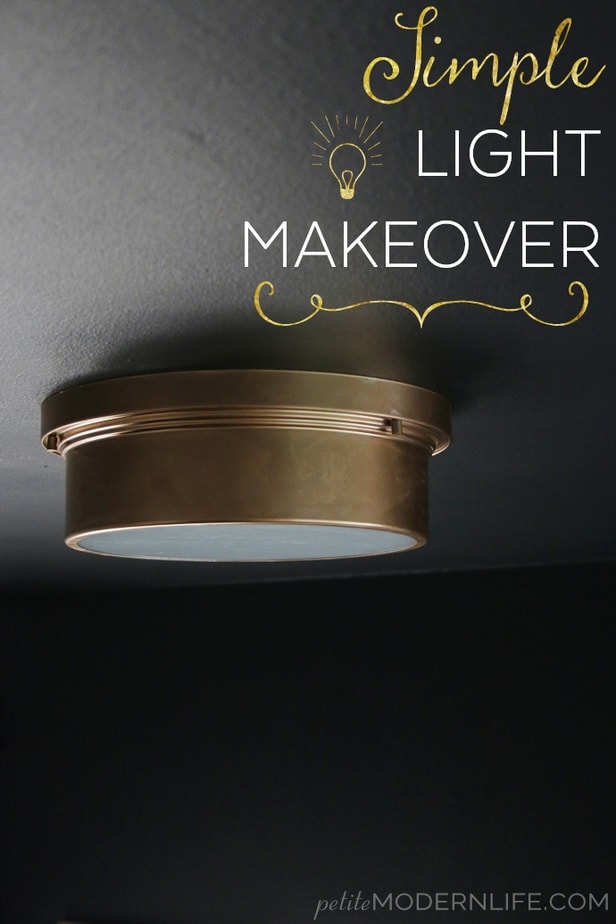 For example, I bought a light gold Cafe Curtain Rod
and really didn't want to go outside in between rain showers to spray paint it. Instead, I mounted the rod and started spreading Rub'n'Buff on it while it was hanging right there in my office! Here's a color comparison..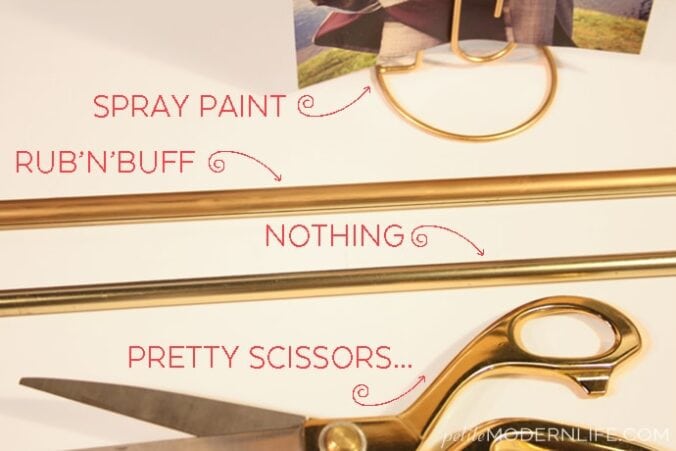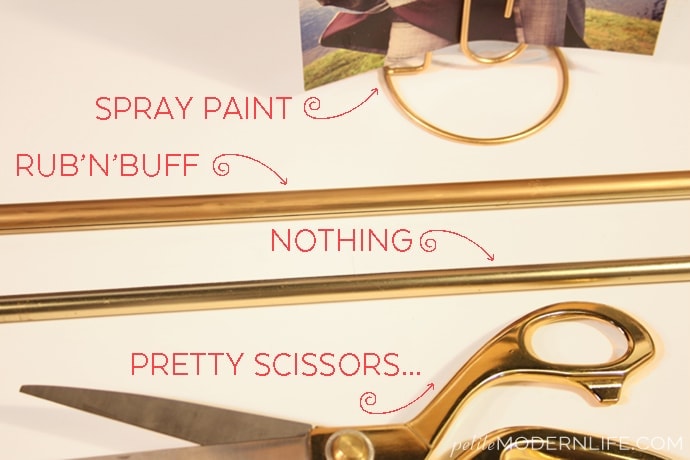 The Rub 'n Buff Antique Gold
 is practically the same color as the Design Master 24-Carat Pure Gold Metallic Spray Paint
 I used on other parts of the office! It's a richer gold than the store bought curtain rod (and just as pretty as those Nate Berkus Gold Shears
…)  And you know how I applied it? With the tip of my index finger! Here's a look at how it goes on.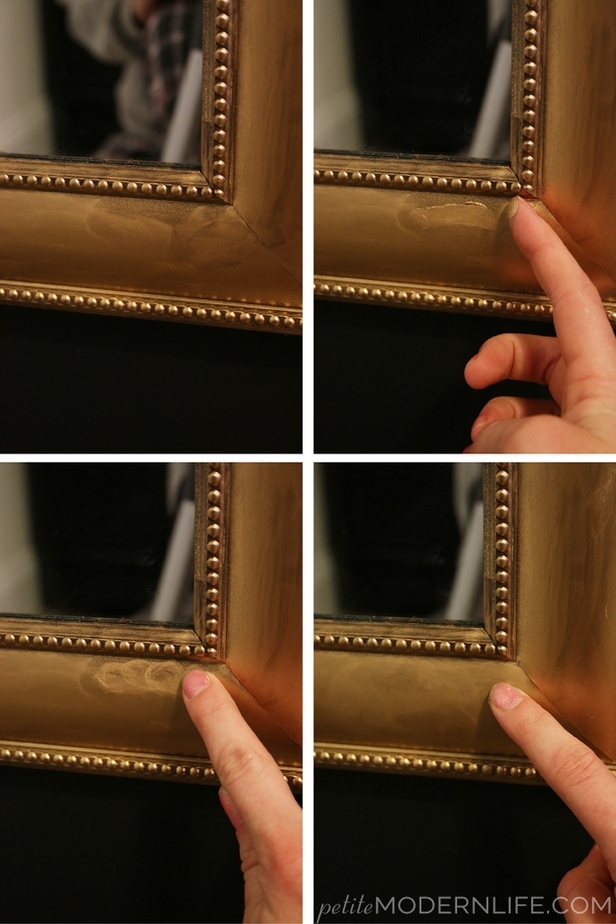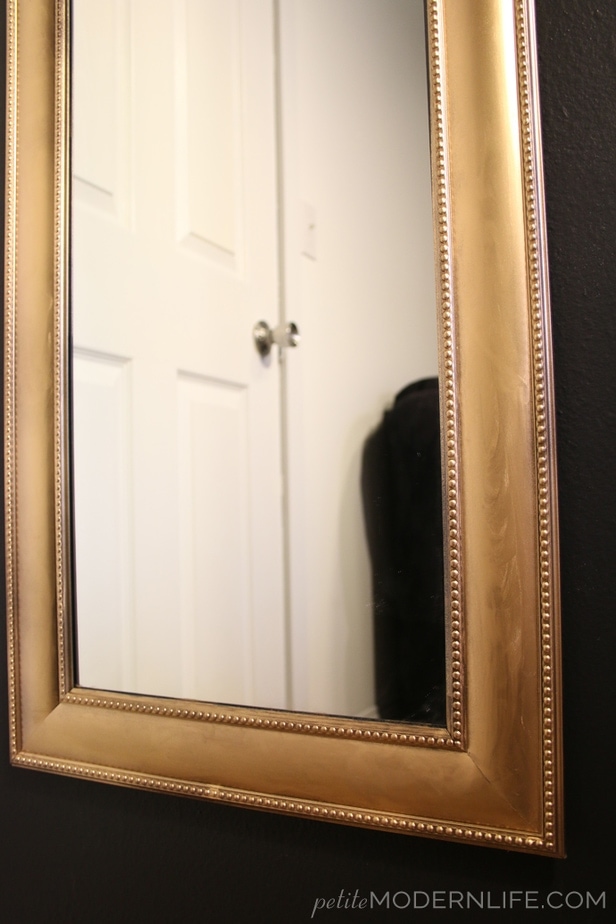 You pick a spot, apply a dab to your finger, spread around, then buff to the desired cloudy (as I think it) look. I do find that it goes on better on top of paint, but I still used it on unpainted hardware. The key is to use a small brush and do it in layers after it has dried (~30 minutes). If you rub the paint with your finger on a clean surface, the paint wont adhere very well.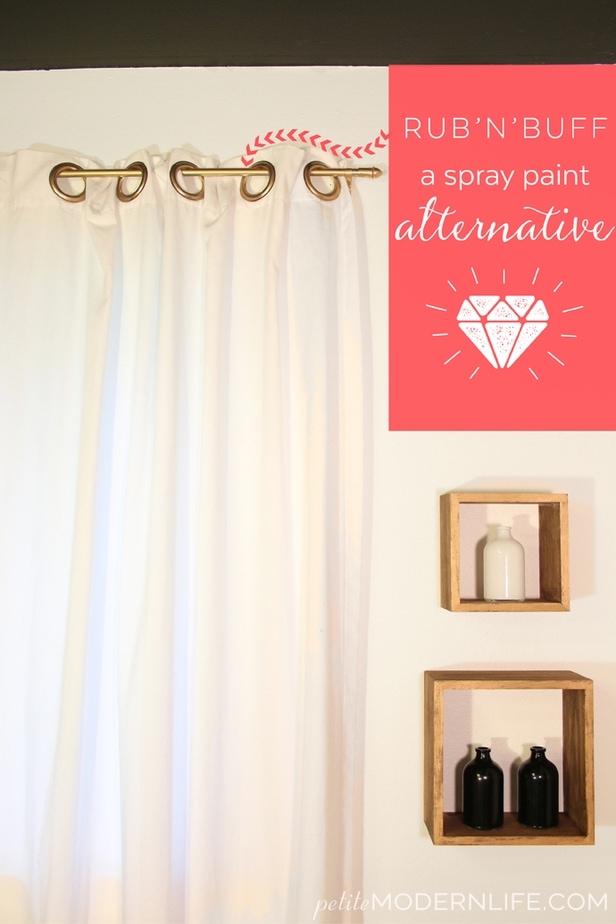 Here's another example. I had touched up the Cafe Curtain Rod
to my desired gold, but my curtain still had chrome grommets. So I used a tiny paint brush to transform the grommets to gold!
Soooo much easier than trying to spray paint those suckers! And I got to re-use a curtain instead of buying a new one. I was so excited about the easiness of these DIY updates that I kept pulling the Rub'n'Buff out for any little gold touch up! Here's how the curtain turned out! Definitely not a gold I found in store so I love it all the more!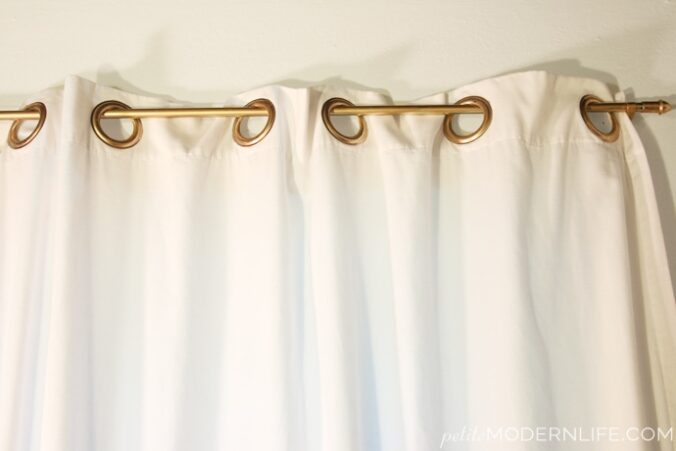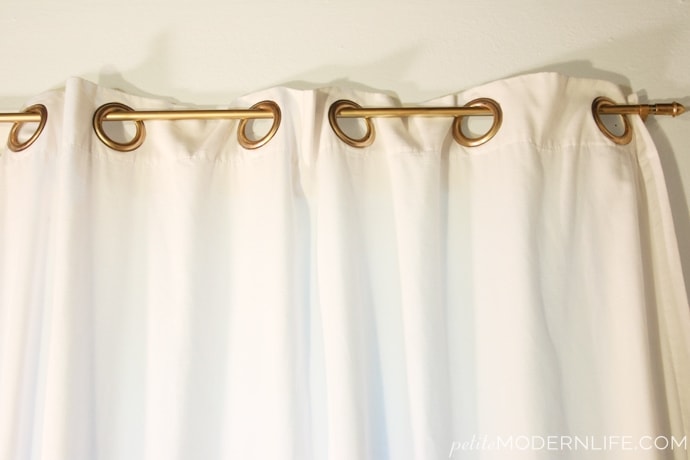 Rub'n'Buff comes in other colors too! There's a sweet sample kit
if you want to try them out. Can you think of somewhere in your house that you'd like to try this DIY on? Maybe some ugly gold or brass hardware? I'd love to here + field any more questions you might have!