Newborn and toddler life is a whirlwind of motion. My son is always in motion (up, down, spinning, climbing, falling, running, splashing, throwing– really he doesn't stop unless it's naptime.) The baby just likes to be in motion (swinging, bouncing, wearing, walking..) It's kinda crazy, but there are moments of peace here and there. This time around I've found some practically cute baby products to help get us through the crazy! And not practically cute as in "almost cute," rather super practical and super cute at the same time!
It's fun to have both as a mom. Especially during those crazy days where I can hardly find a non sweatpants outfit, much less a time to shower. So here are some of the practically cute baby products that I've been loving of late!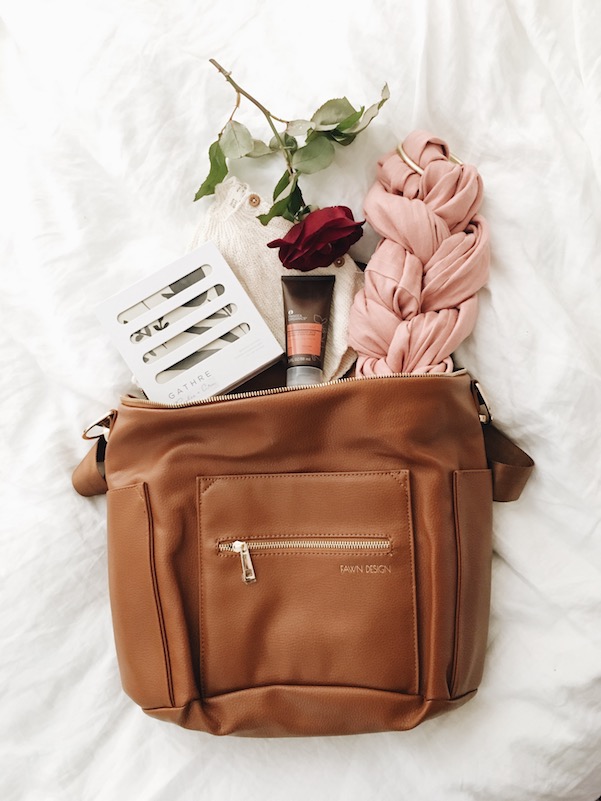 I may have a recent bag addiction, but this Fawn Design backpack diaper bag is amazing! It has so many deep pockets inside and out for all your diapers, wipes, bottles, snacks, etc. And did I mention it's a side carry and a backpack?! So practical when chasing a toddler and wearing a baby.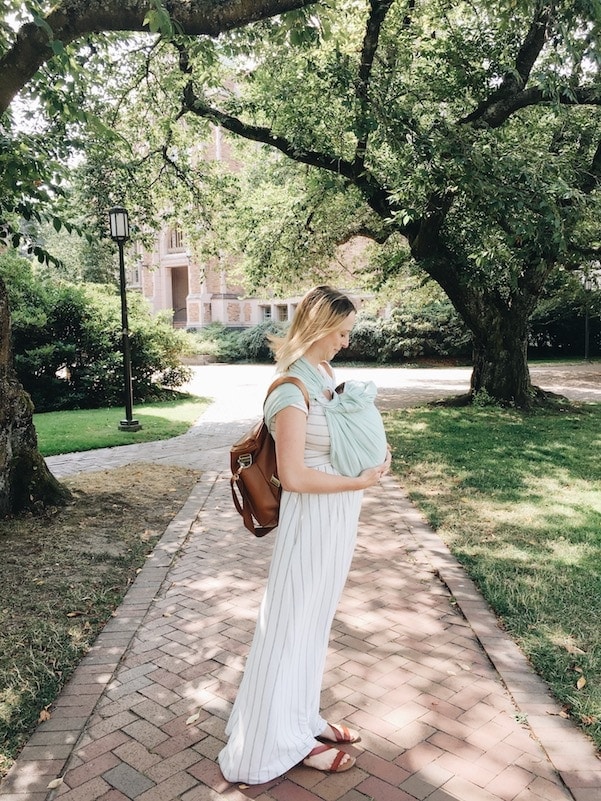 It comes in adorably packaging too. I have a thing for products with well designed packaging…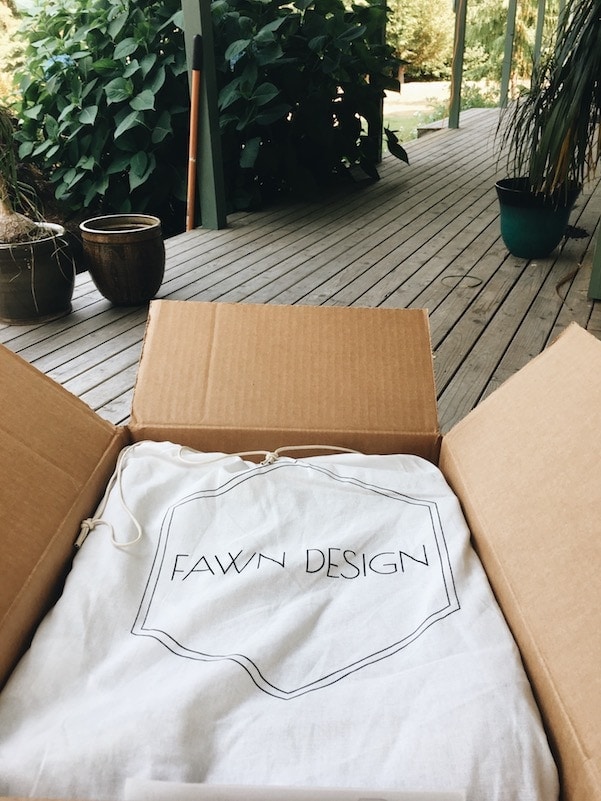 Speaking of cute packaging, that fancy box in my diaper bag is holding the sweetest changing mat from Gathre. It's bonded leather, wipes clean, and folds up small and quaint in my bag. I have another gathre mat laying on our bedroom floor for middle of the night diaper changes.


I'm also loving this bamboo rayon muslin swaddle from Saranoni. It is SO SOFT. It blows all my other swaddles out of the water. I'm pretty sure I'll only purchase swaddles from this company in the future. I want one in my size… We also have this blanket (pictured in her bassinet) from the same company with the same amazing softness. And it DOES come in adult size.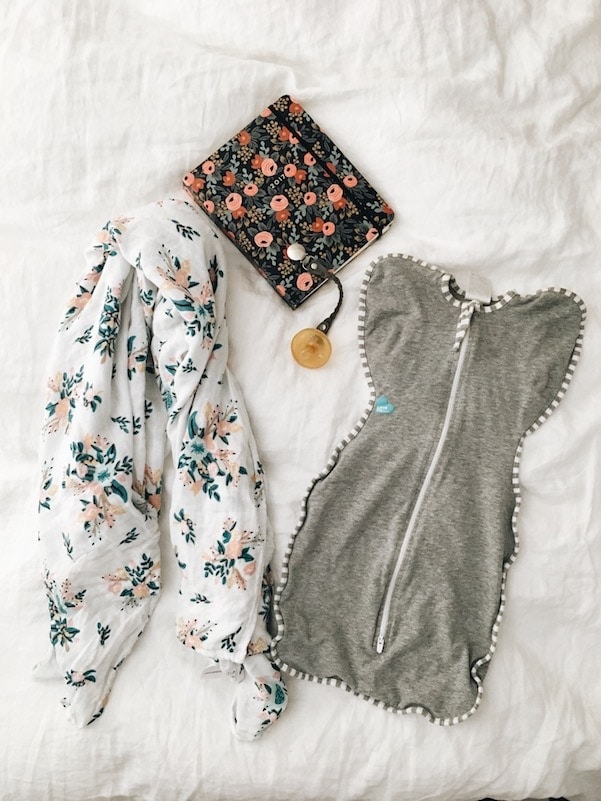 My babies have both been huge fans of this Love to Dream Swaddle Up swaddle. It zips both directions so you can keep baby snug and happy during nighttime diaper changes and allows them to keep those wiley-hard-to-pin-down arms up by their faces without waking up to the startle reflex. They can also suck on the fabric which helps them self soothe at night. Win!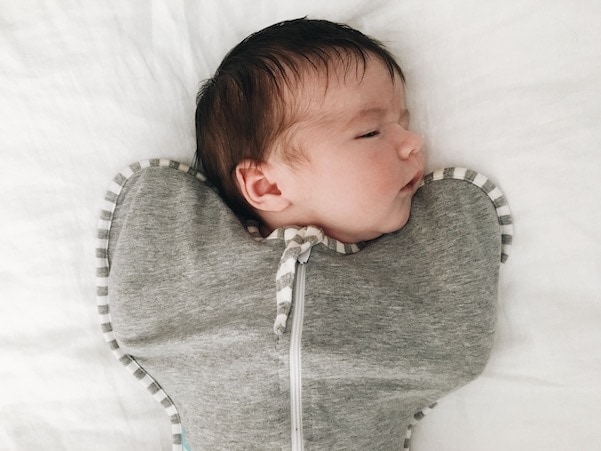 Having favorite mama nursing wear is essential to a good day too. I found this amazing nursing bra at Nordstrom that fits and supports my (very) large nursing chest so well. They don't sell it online anymore, but I found it on Amazon! Though honestly, I mostly wear nursing tank tops in the summer and under my shirts for tummy coverage while nursing. I gave this set of 3 nursing tanks on Amazon a try and love how they suck everything in with the spandex and how they don't have a shelf, but are sewn to give your ladies a boost! Such a great find for a great price.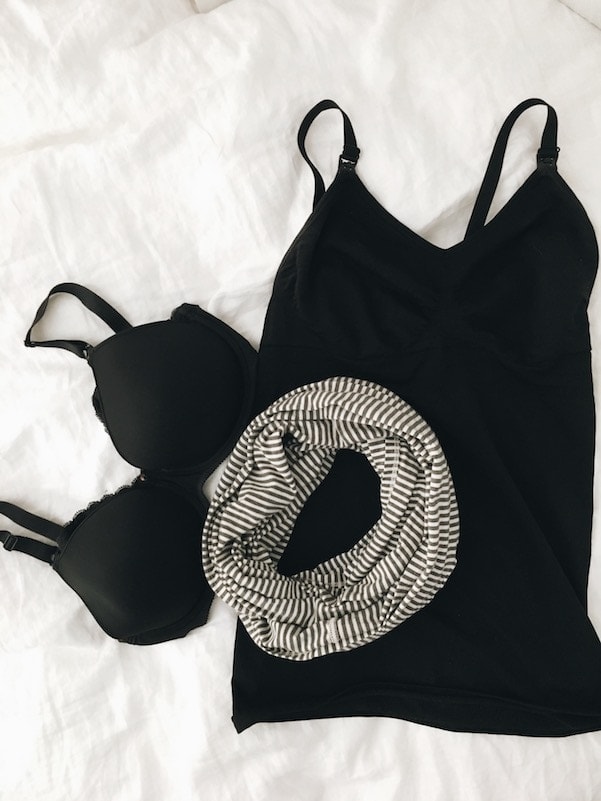 Lastly, this nursing scarf is my favorite. So so soft and also functions as a car seat cover with SPF protection. I've even used it as a swaddle.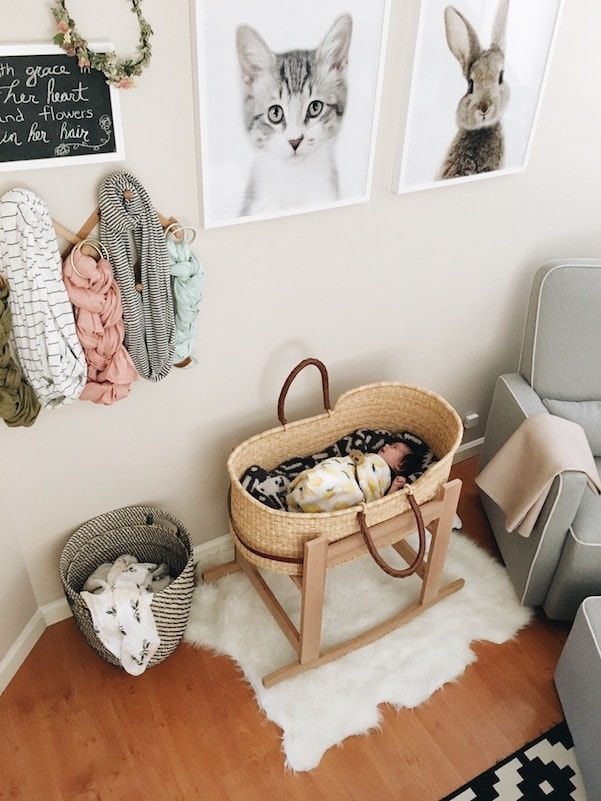 All cozied up. See all the tiny nursery here.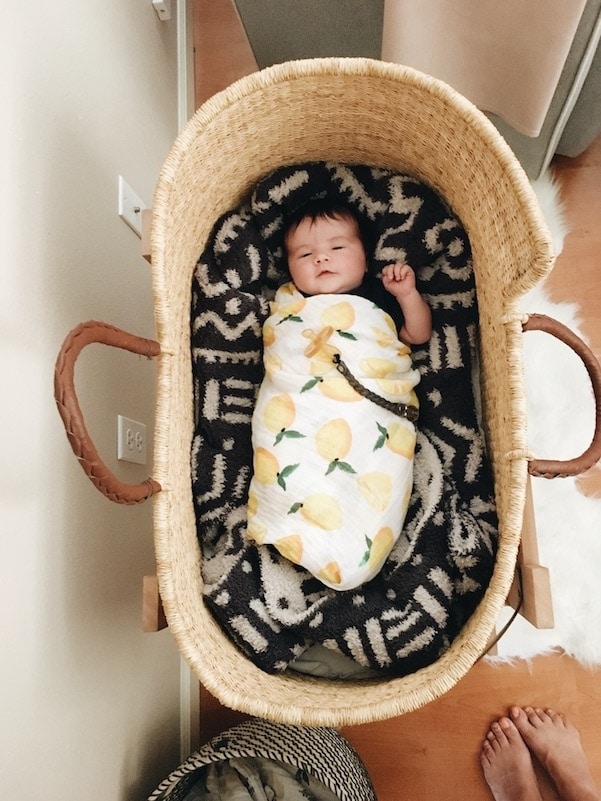 Lemon Swaddle // Pacifier // Leather Pacifier Clip  // Mud Cloth Blanket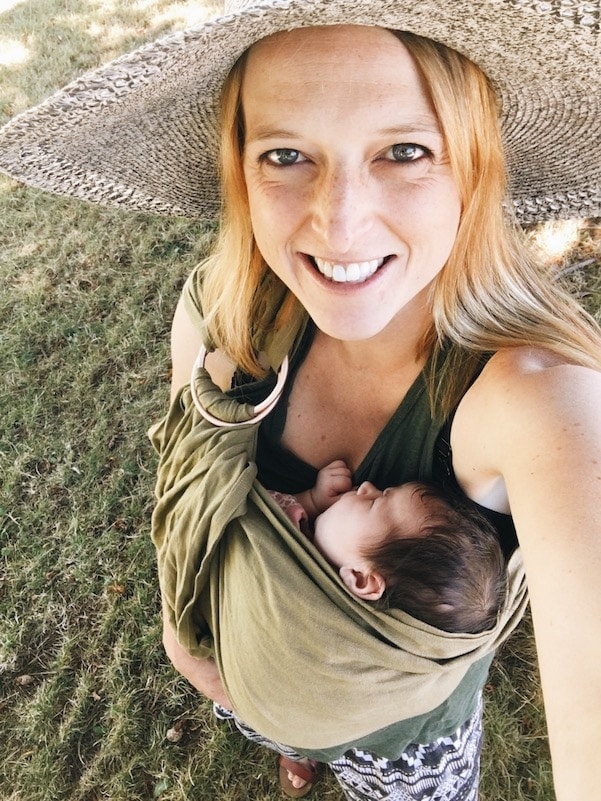 And yes, I've been using and loving all of my baby carrying devices (listed in this post)! Especially my Wildbird ring slings. They're so easy to put on and pack up, they've been my go to for outings.
Hope you've found some practically cute baby products that will make your crazy days a little smoother. Until I get to sit down again,