Hey there everyone! Can you believe that we are a week away from Thanksgiving 2017?! How does Halloween still feel like just yesterday? Speaking of Halloween, here's a look at my little zoo crew  last month.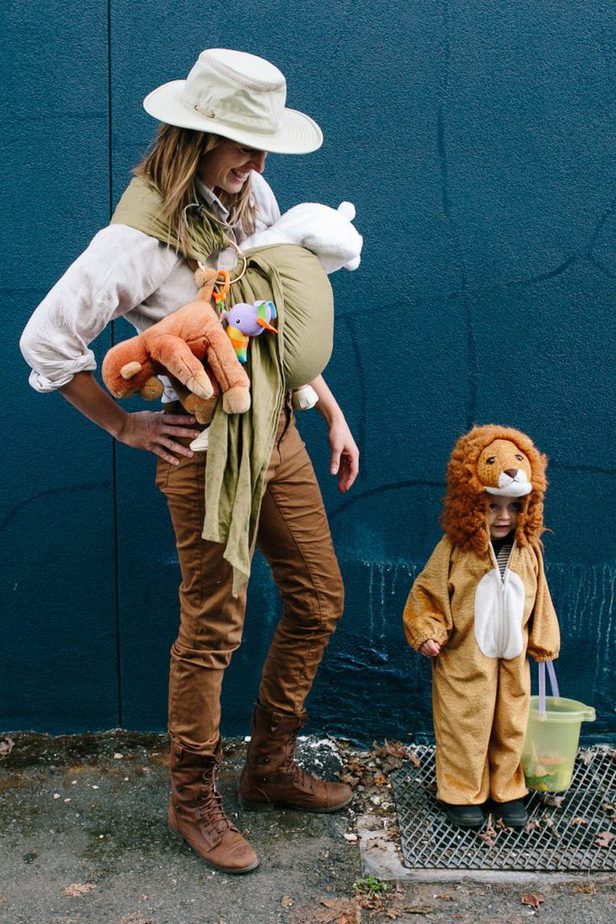 We weren't sure if Reuben would actually wear his costume, but when we put him in it to trick or treat downtown Anacortes, he took it in stride and had the time of his life filling that bucket! I pulled my outfit together last second deciding I had the right things to be a Zoo keeper and little Ava had just been gifted a sweet cozy bear romper.
The rest of this season has gone by in a beautiful blur. My husband had a gruesome 3 weeks of early mornings and late nights at the office where we hardly saw him. At the end of it we celebrated by peacing out of town to Lake Chelan, where one day, (over the rainbow) we shall live.
I've never driven over the Cascade Mountains in the Fall. OH MY HEART. The beauty is breathtaking and so refreshing. We seemed to pass the 4 hour drive without any other cars on the road and surprisingly content kiddo passengers. The whole time I couldn't stop looking back at my babes, and to the side at my handsome man, and thanking Jesus for all my incredible blessings. I know I'm in a sweet spot in life right now and am trying to soak up every precious moment.
We rented a large house (for $90/night!) and took advantage of having all the space to play in. It had huge windows with a gorgeous view of the lake that everyone loved.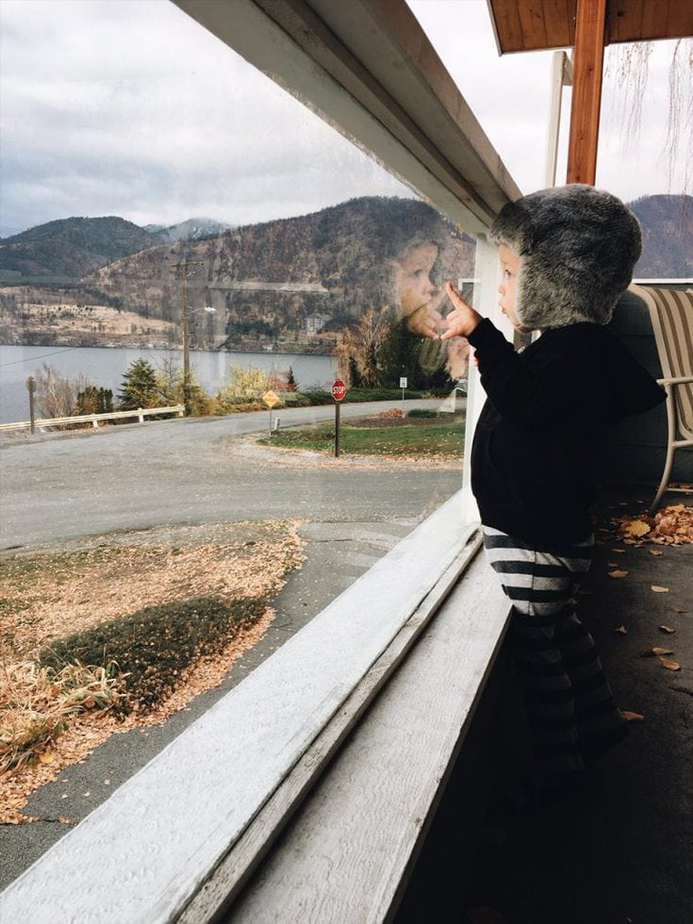 It paired perfectly with coffee and wine, which were our beverages of choice this vacation (ok every vacation that I'm not pregnant, which seems like FOREVER) . #ohyah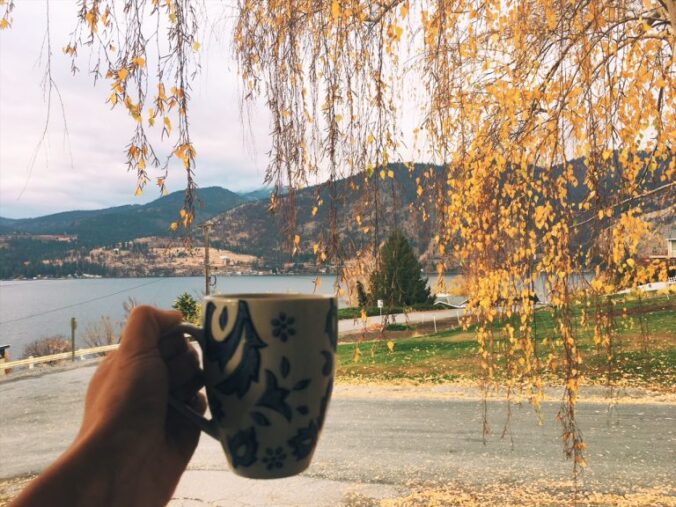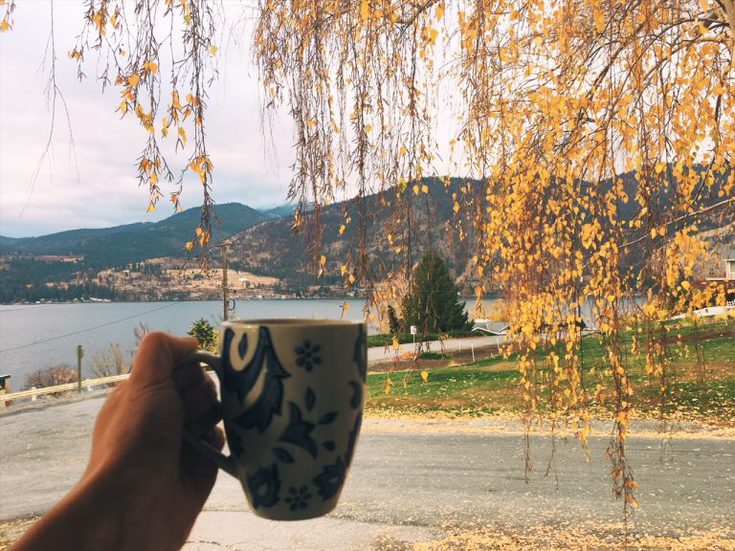 Here's to blurry nighttime cuddles. I didn't care how the picture turned out, I just wanted to capture and save this moment forever with me and my sweet pea.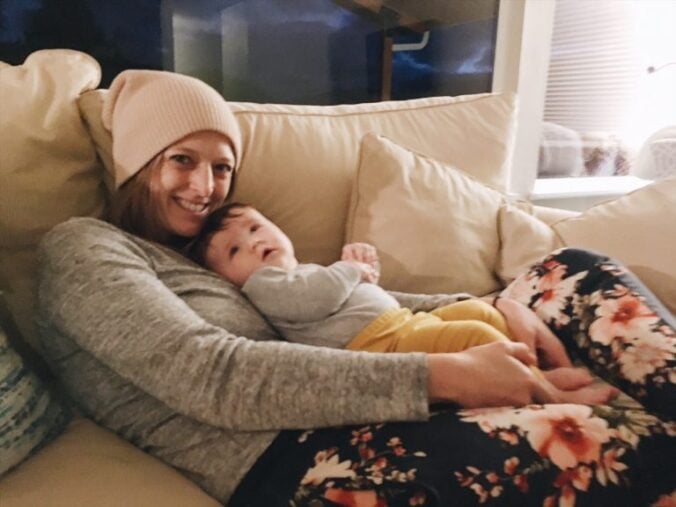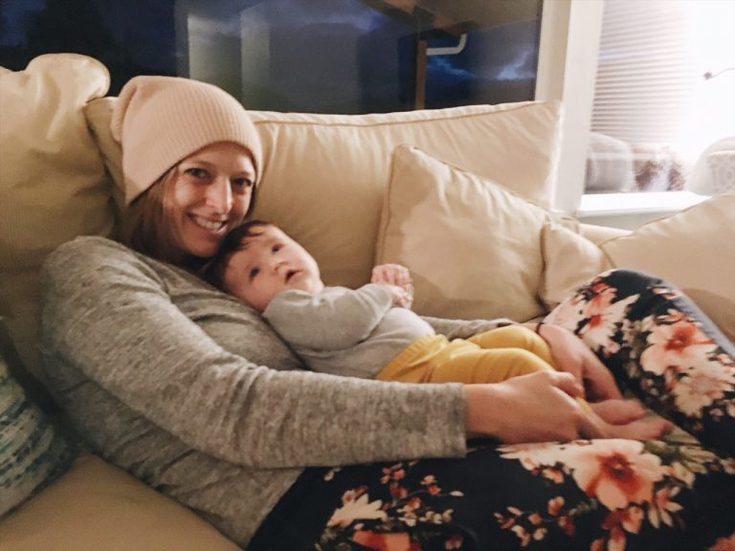 There was no agenda, but we did go visit our property!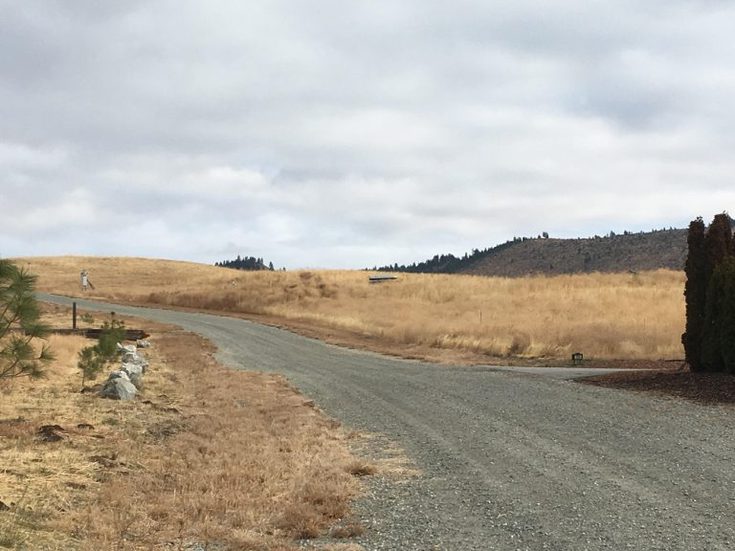 Up to the right upon that grassy knoll is where our house will be sitting. I just stood there and stared with aaaall the anticipation. Looking down the hill is this fall lake view.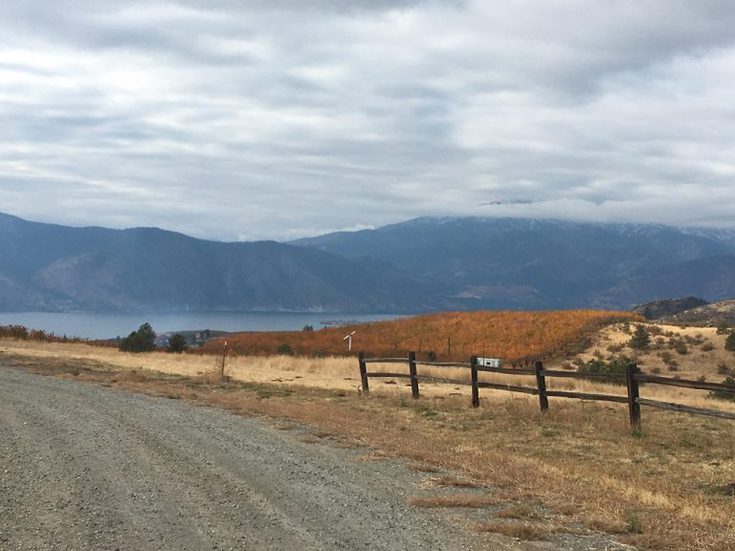 There are thousands of acres of orchards in chelan and their November colors did not disappoint.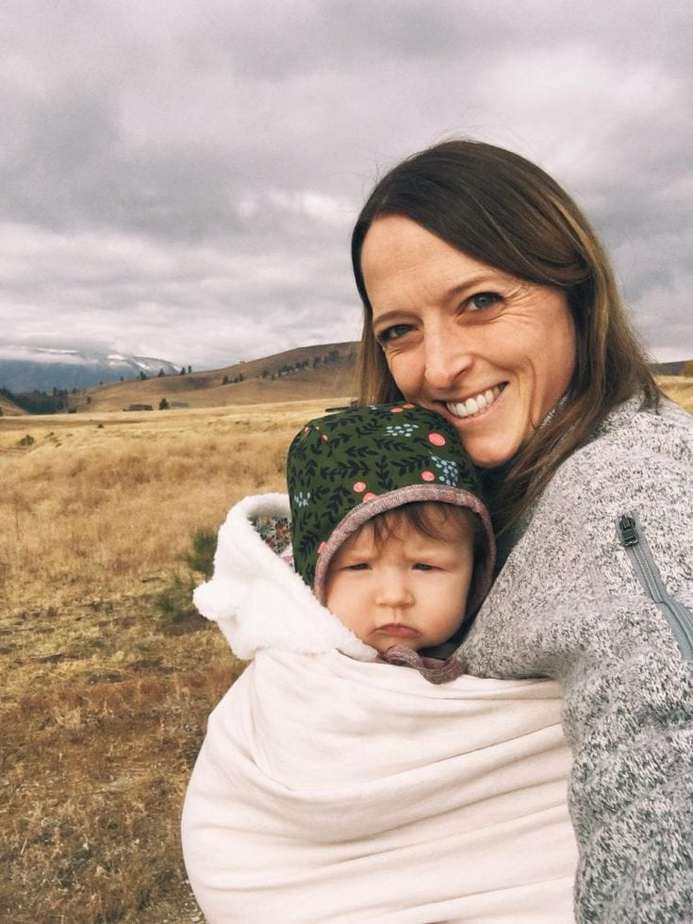 It was cold! But we bundled and cuddled up to perfection.
As of right now, despite previous thoughts and "plans," we still don't know when we're moving over to this beautiful place. We're considering starting our build next fall instead of spring of 2019. We'll see if our ducks are in a row by then, our hearts sure are. We went to a little pizzaria on a Friday night while we were vacationing and just can't wait to be in community, meeting people, creating traditions, and all the other things that go with that.
We trust that God's timing will be perfect. He's been growing my excitement and peace to be over there, but also growing my patience and love for close family while being here.
I'll end with some family pictures we took while there! There was an apple orchard in the backyard of our VRBO and it was oh so perfect. Especially since the last day we were there it snowed like crazy!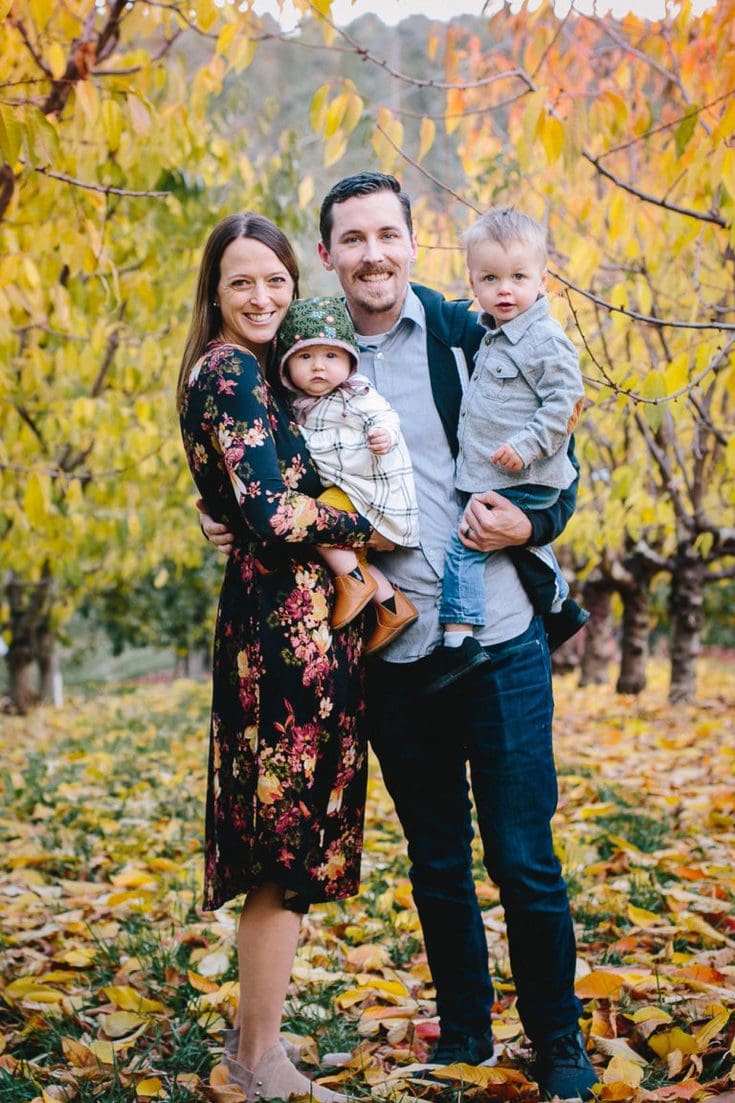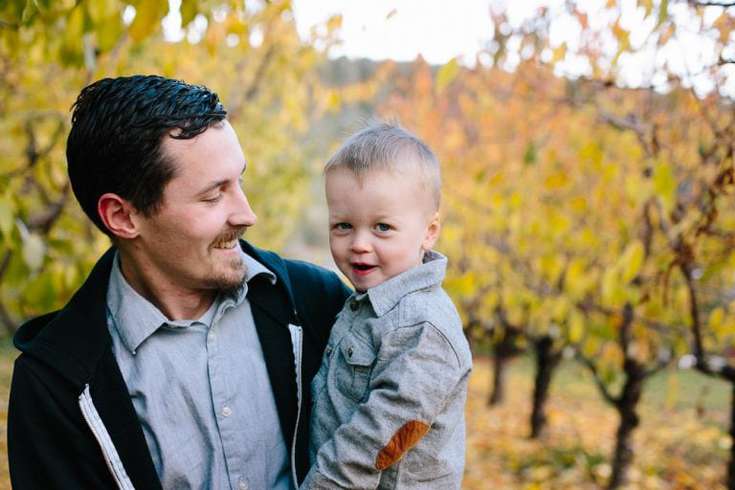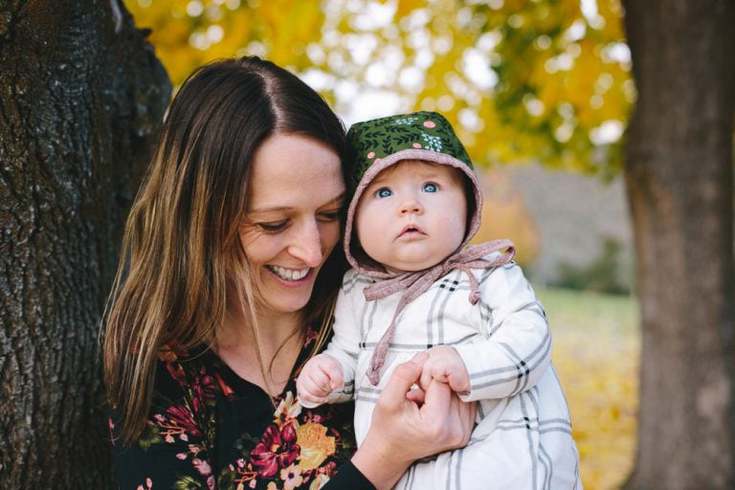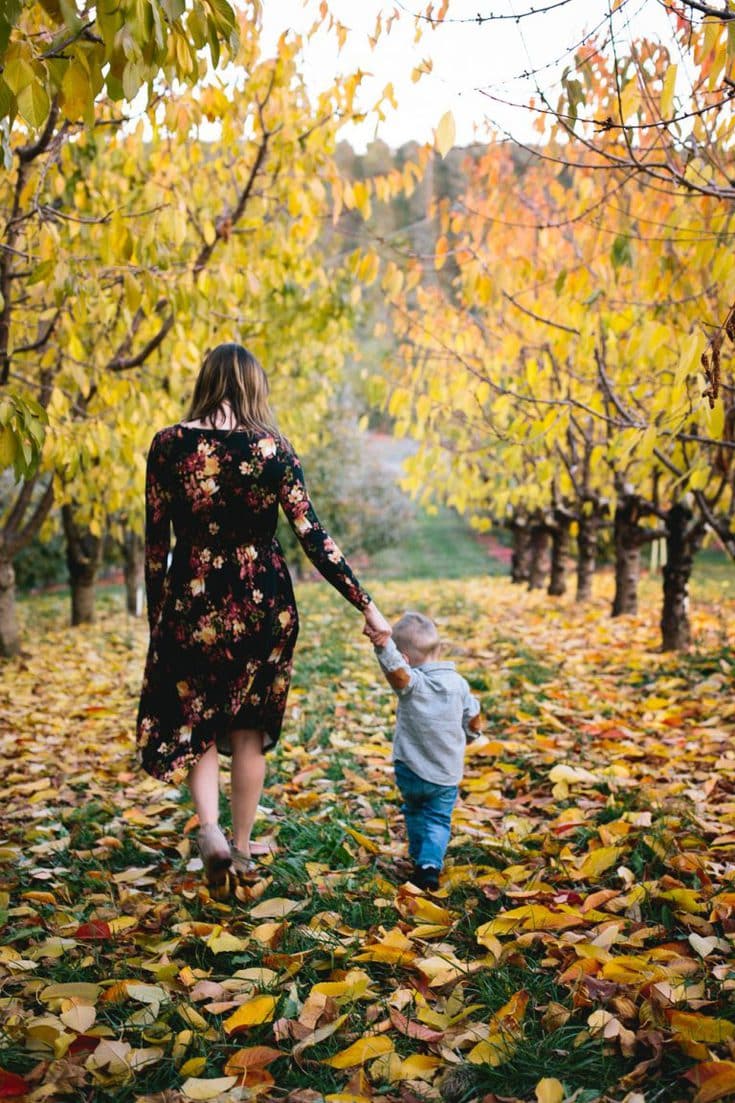 Here is the snow we woke up to on the way out! Oh my. It's so beautiful, but it's going to be a steep learning curve for me to learn how to live in the cold cold!!