One of the most common questions I get is about our Paradigm Conquest Floors. I shared this post when they were installed last summer. Today I'm going to share some more finished photos with furniture so you can see how it all came together!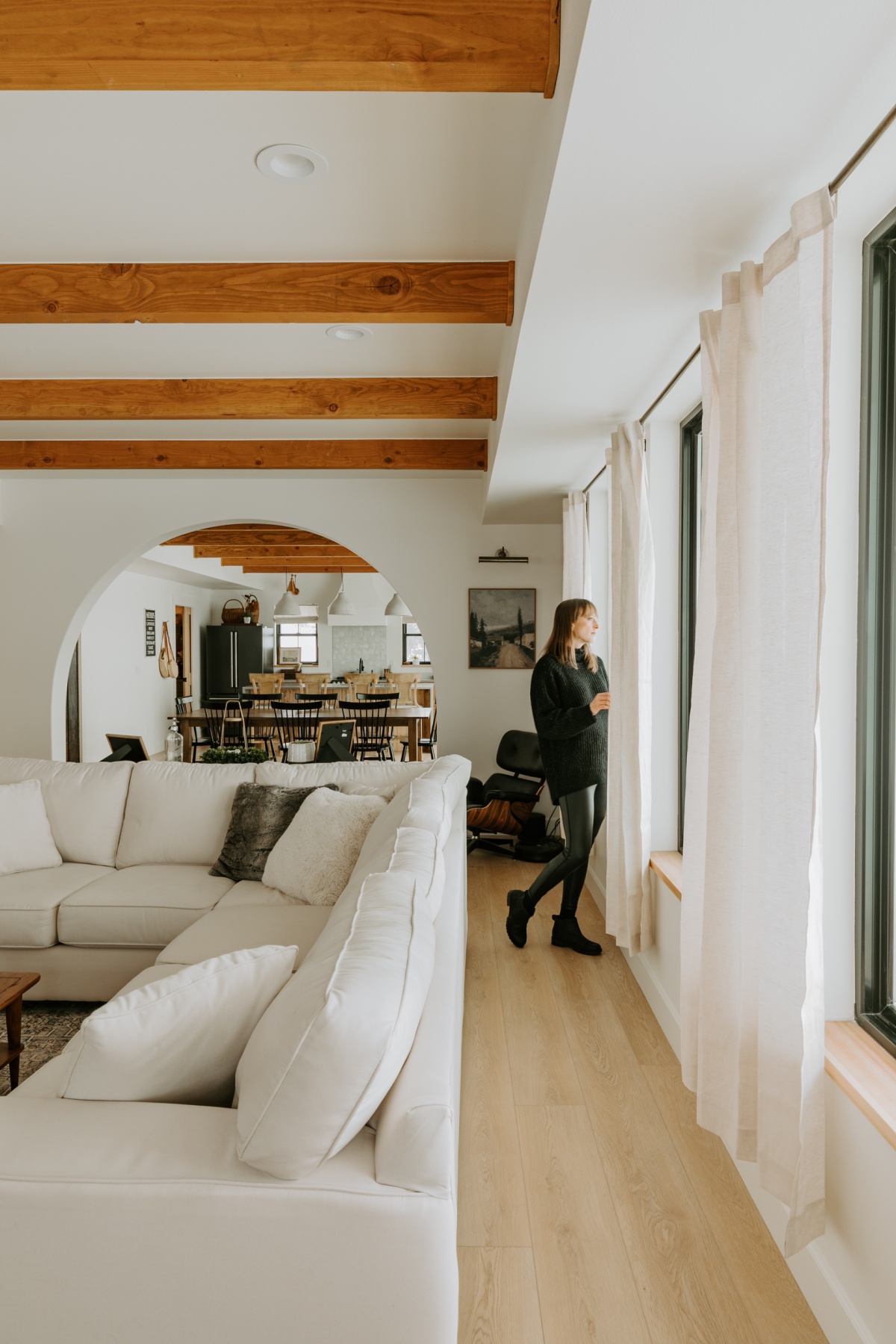 Choosing our floor type: LVP vs. Laminate
Here's a little recap as to why why chose these floors. When it came to flooring options for our new build we new we needed something that would pass the test of our environment and daily lives. We have the pool, lake, winter snow, spring mud, pets, kids, projects, everything that wants to destroy a floor!
It was clear to us that we needed either laminate hardwood or Luxury Vinyl Plan (LVP) floors. We deliberated over that choice for a while before deciding on LVP's because there was more color variety and the durability claims were so consistent.
One last nugget to our deciding process. I decided that we couldn't make a "terrible, regrettable" flooring choice. There are so many beautiful floor choices out there! Yes you want to get a quality company, but when it comes to color …
Color options for Paradigm Conquest floors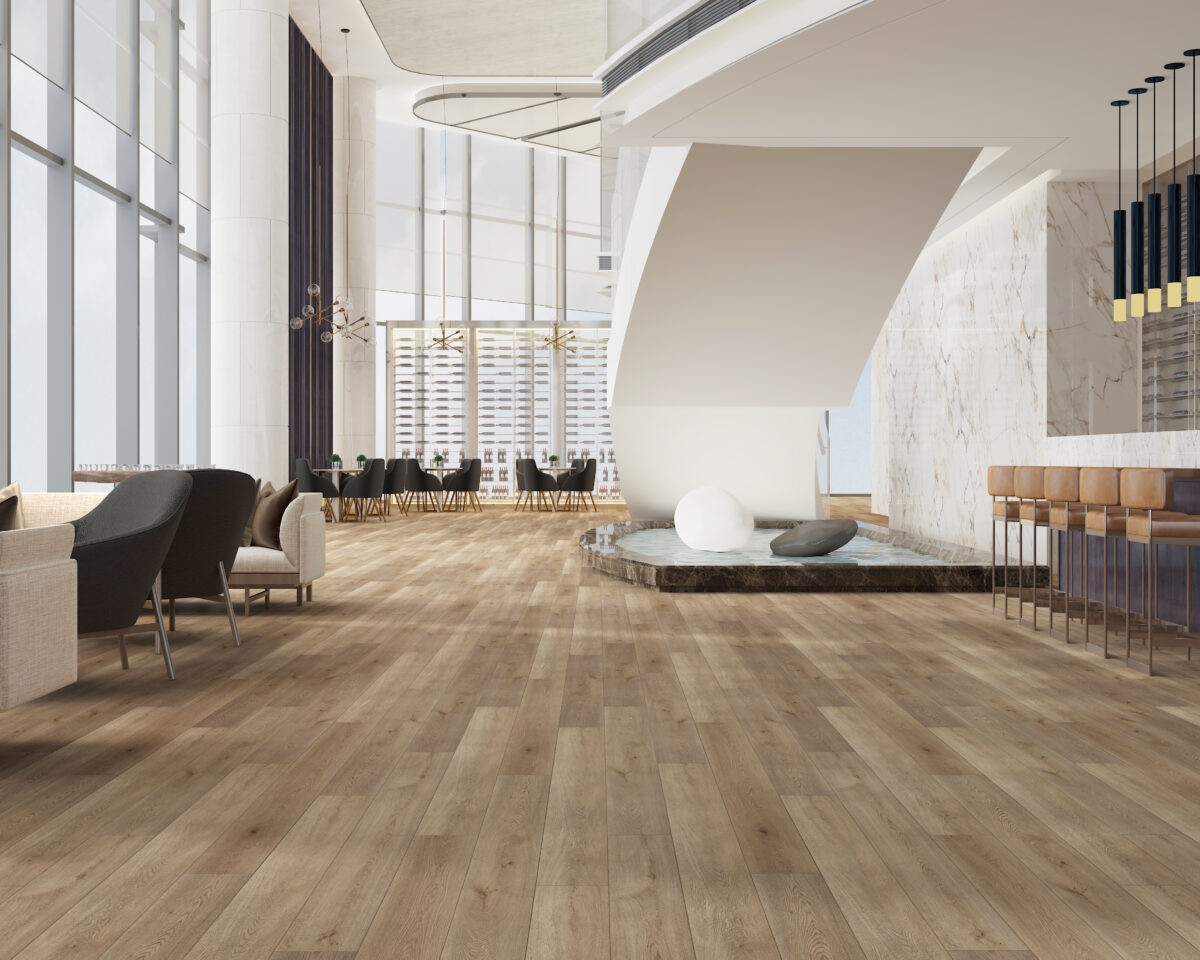 What I really love about the Paradigm Conquest Floors was the color selection. There is something for every home. These are my favorite colors from their collection. We were torn between Tower and Estate. Took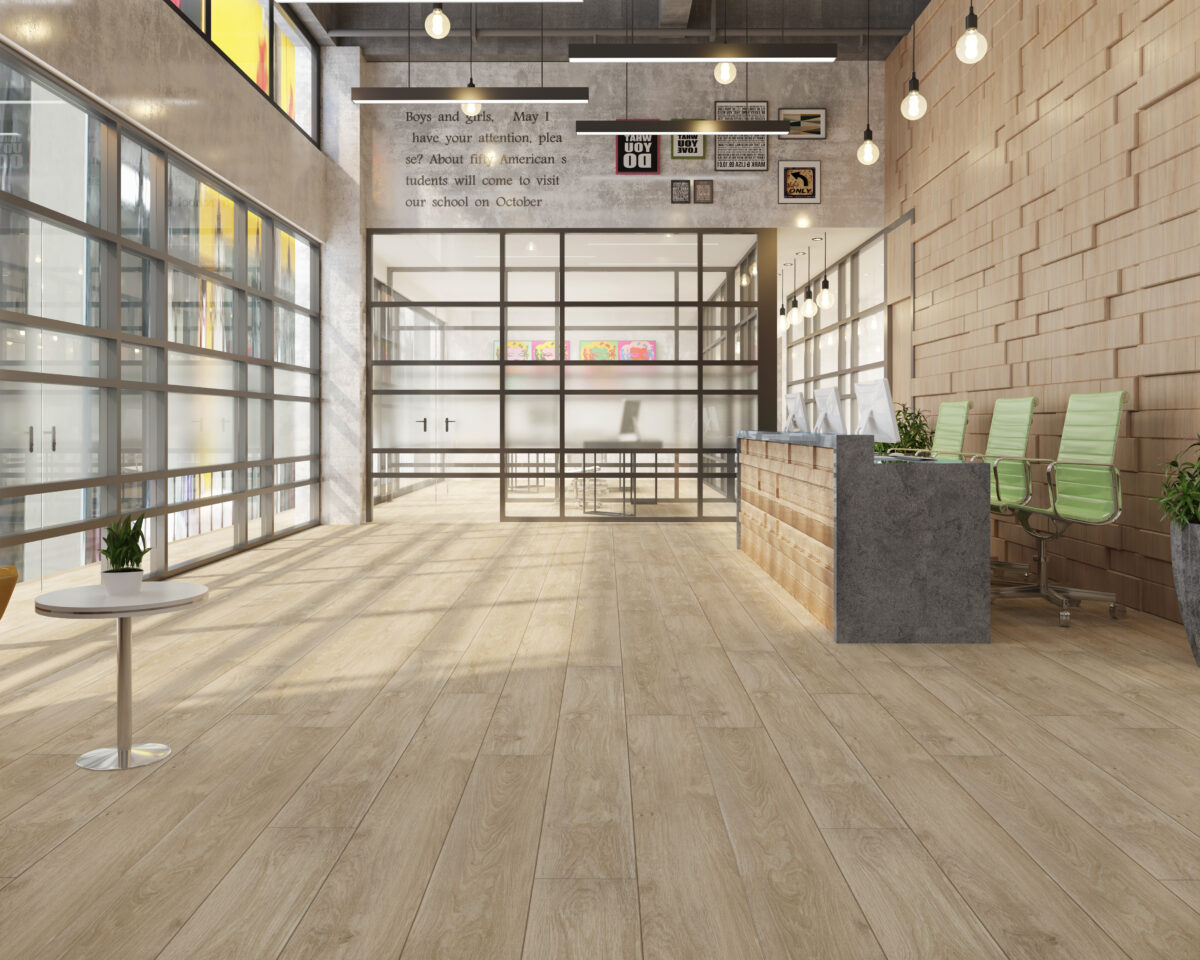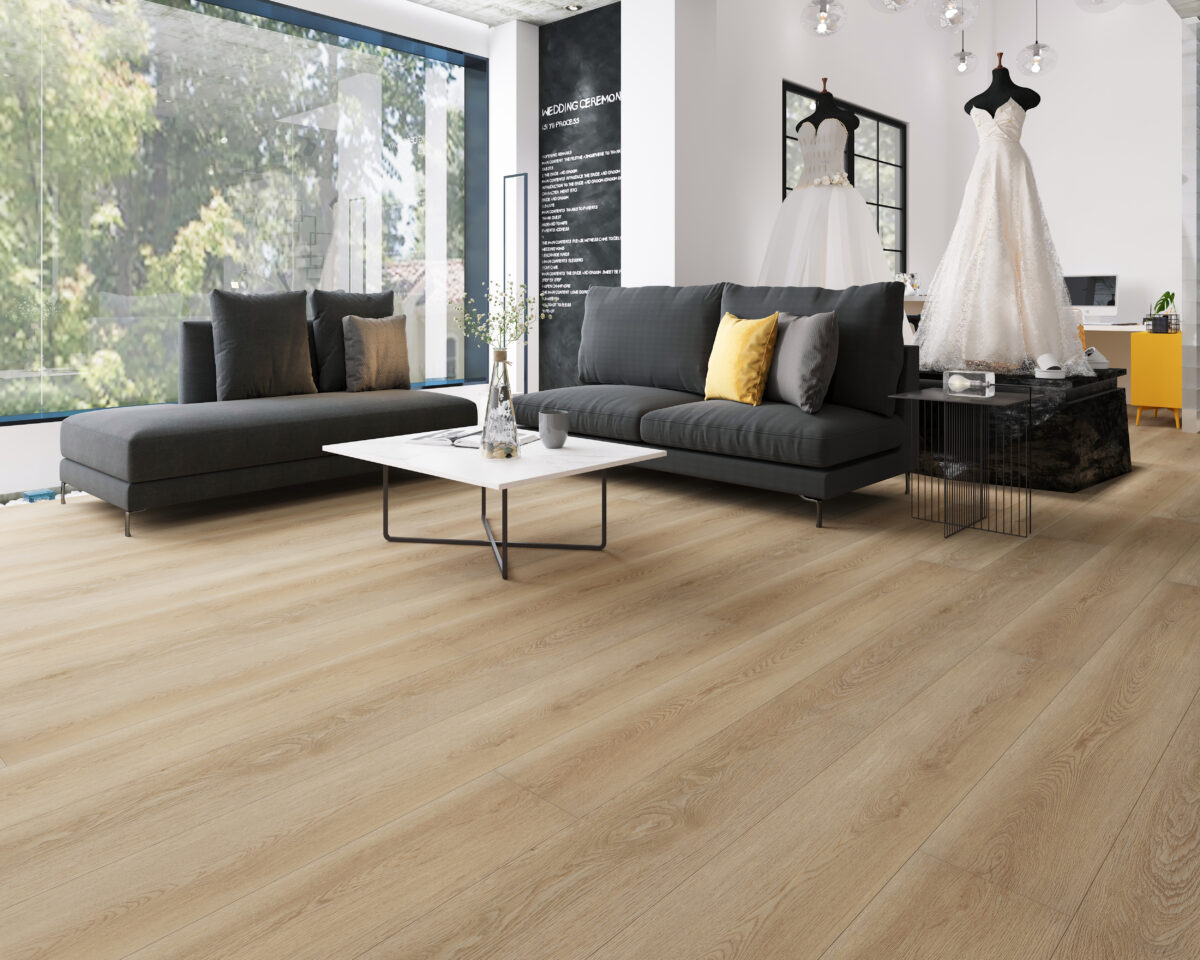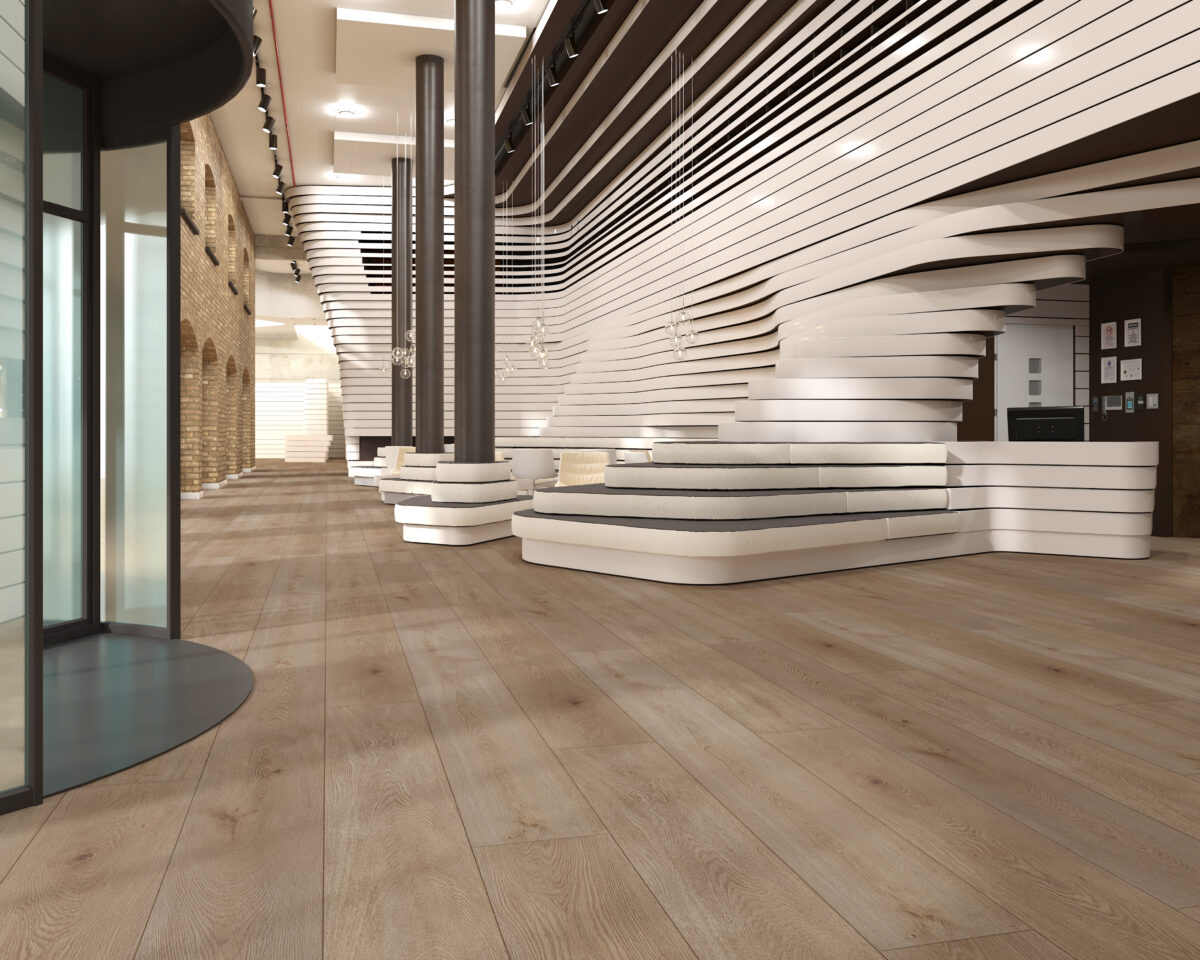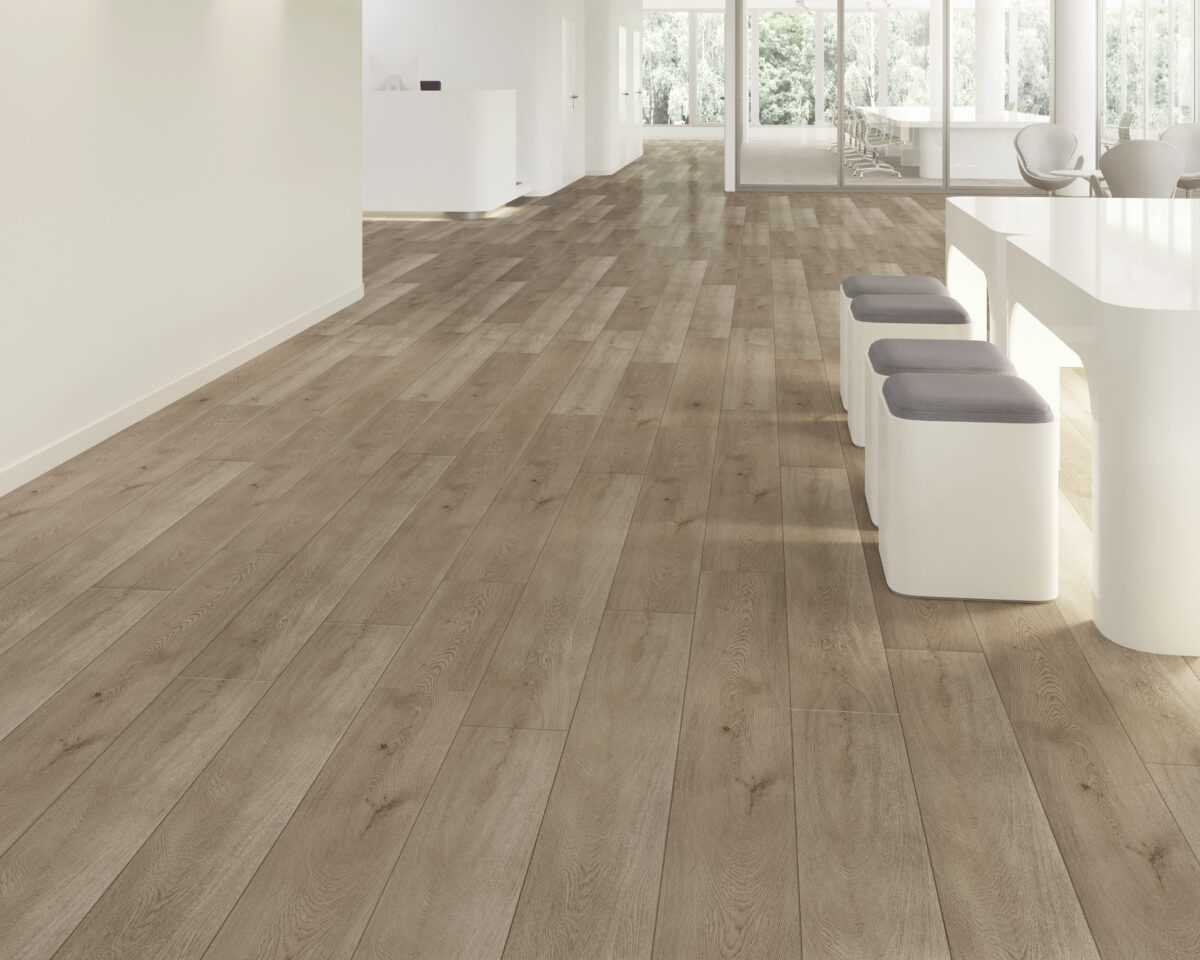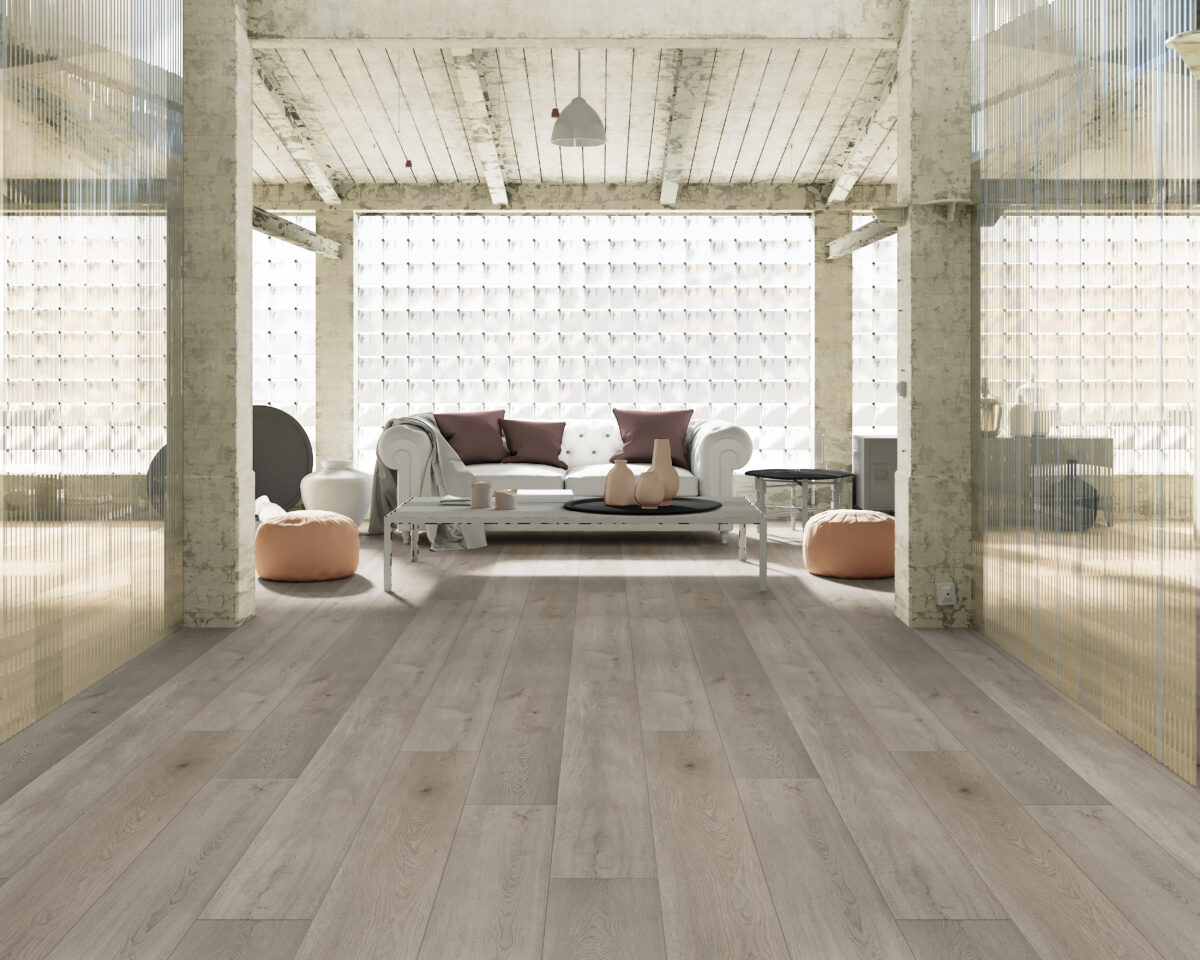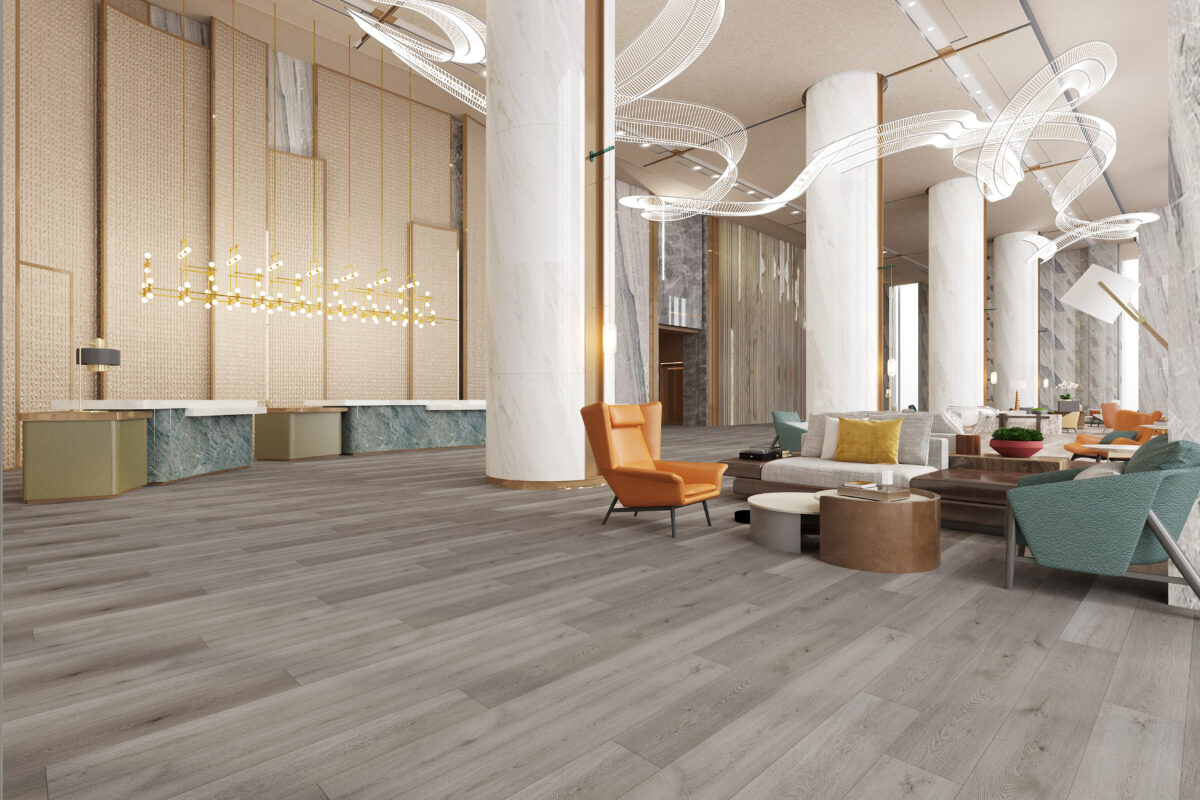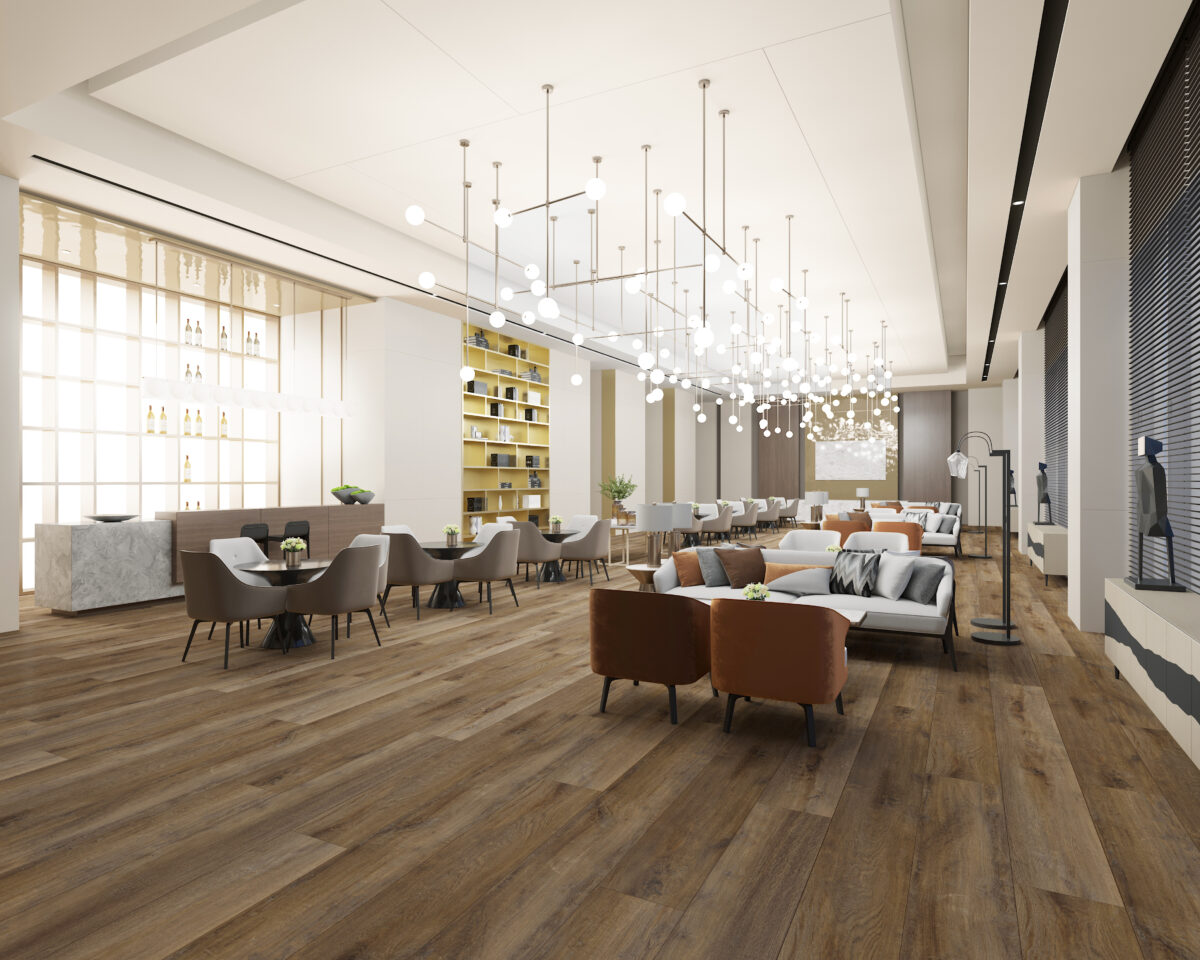 Choosing Paradigm conquest Floors in estate
The nudge I needed to choose the Paradigm Conquest Floors was seeing an Instagram story by an Interior Designer I admire. She designed a gorgeous Utah home with these floors to serve the client's poolside, lakeside home. I fell in love with the wide planks and color variety and new I could find the right one for the house within the selection.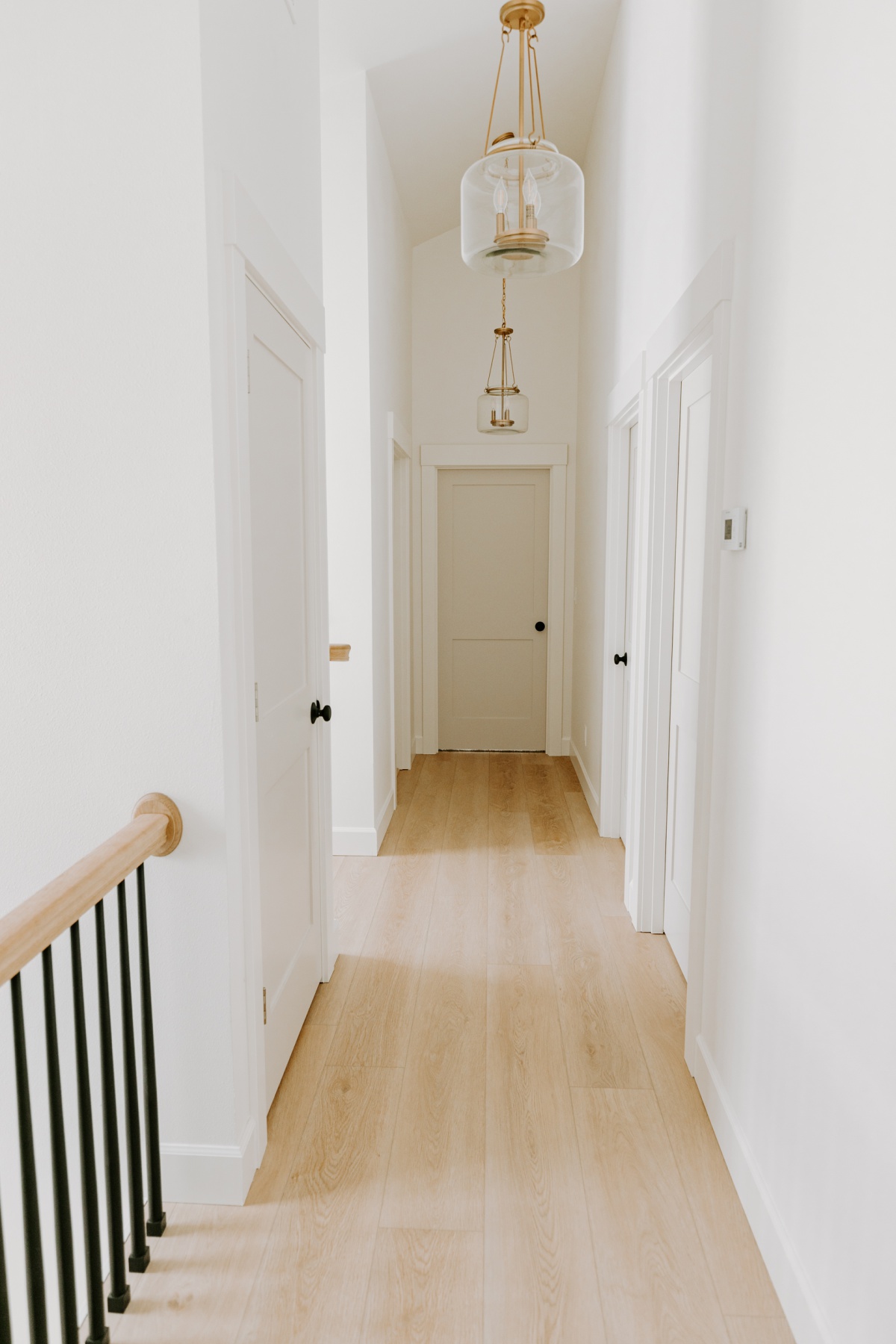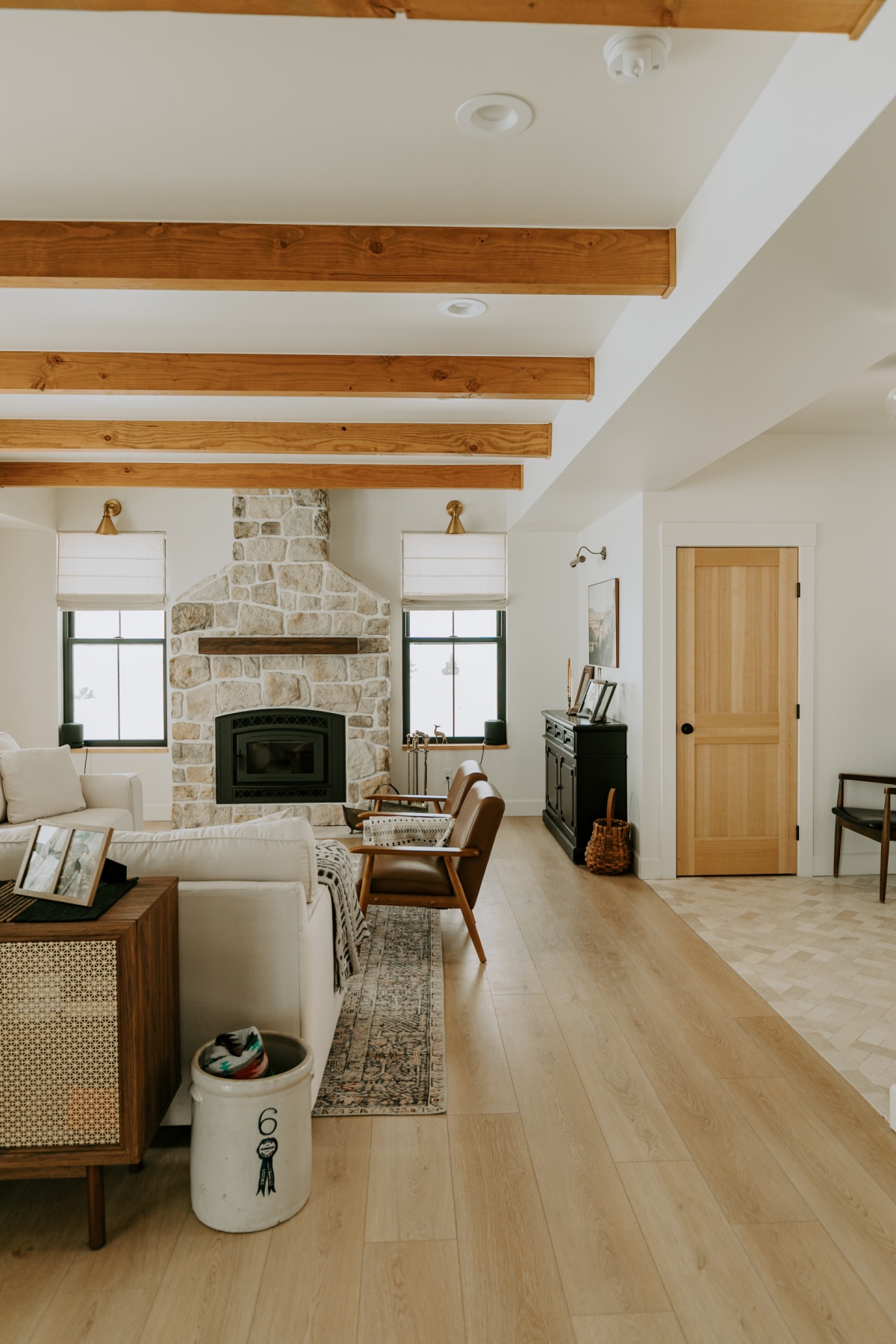 Paradigm Conquest Floors in Estate 2 Year Review
We've now had our floors installed for almost 2 years! Here's what we think. So far there is no peeling or lifting at the edges by the doors or under the dog water or more sensitive areas of the house. The stairs were glued down and have the best hold. There are some areas downstairs where the floating boards move down when stepped on. Seeing as there was bigger spacing in the center of the house boards when we moved in, we believe the contractors didn't push the boards as tight as they should have. The gapping has increased between boards around the house, but they have not chipped or come apart. An honest report is that we're 50/50 on the floors. We're not sure they'll stand the test of time, but based on reviews for other floors, maybe this falls in line!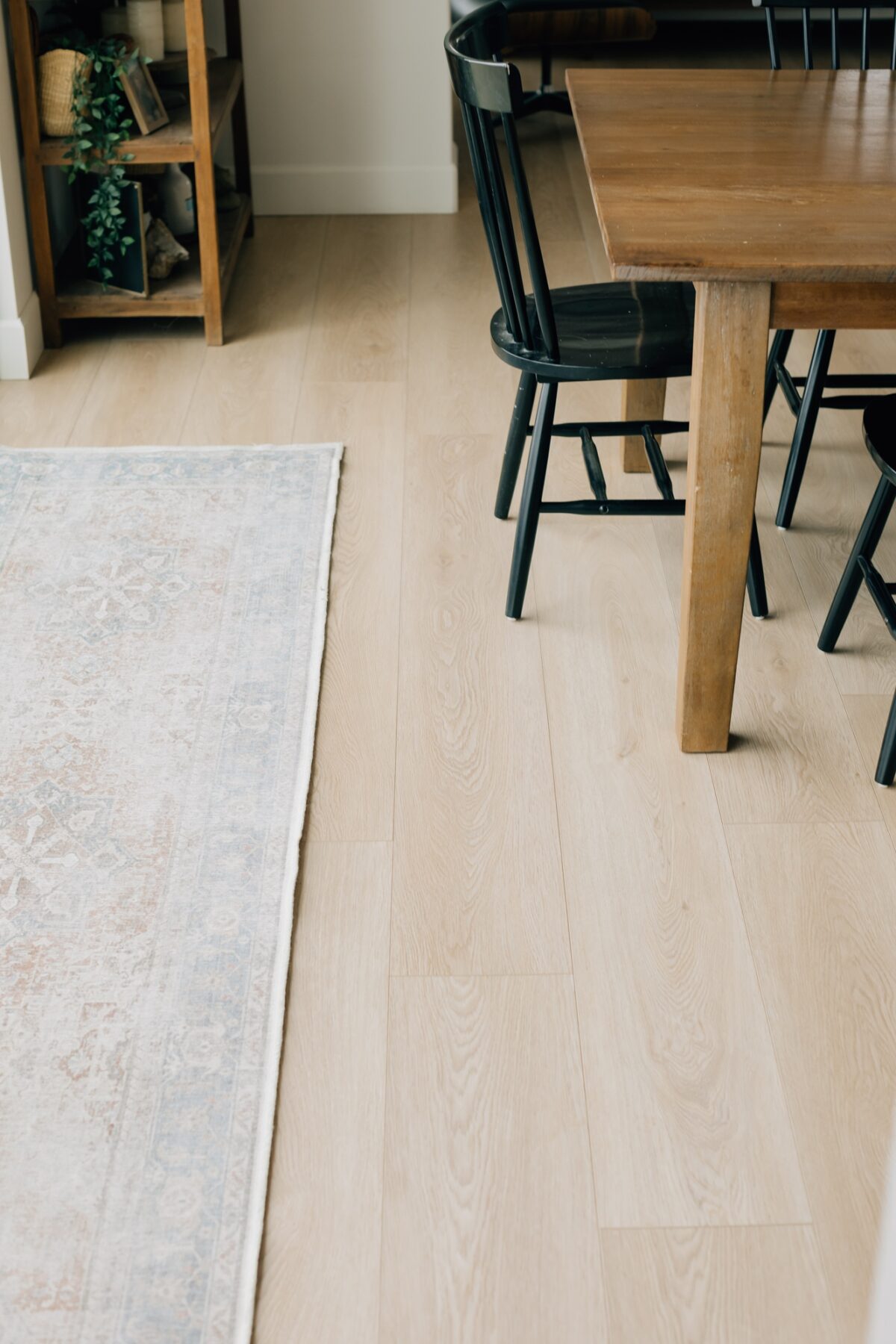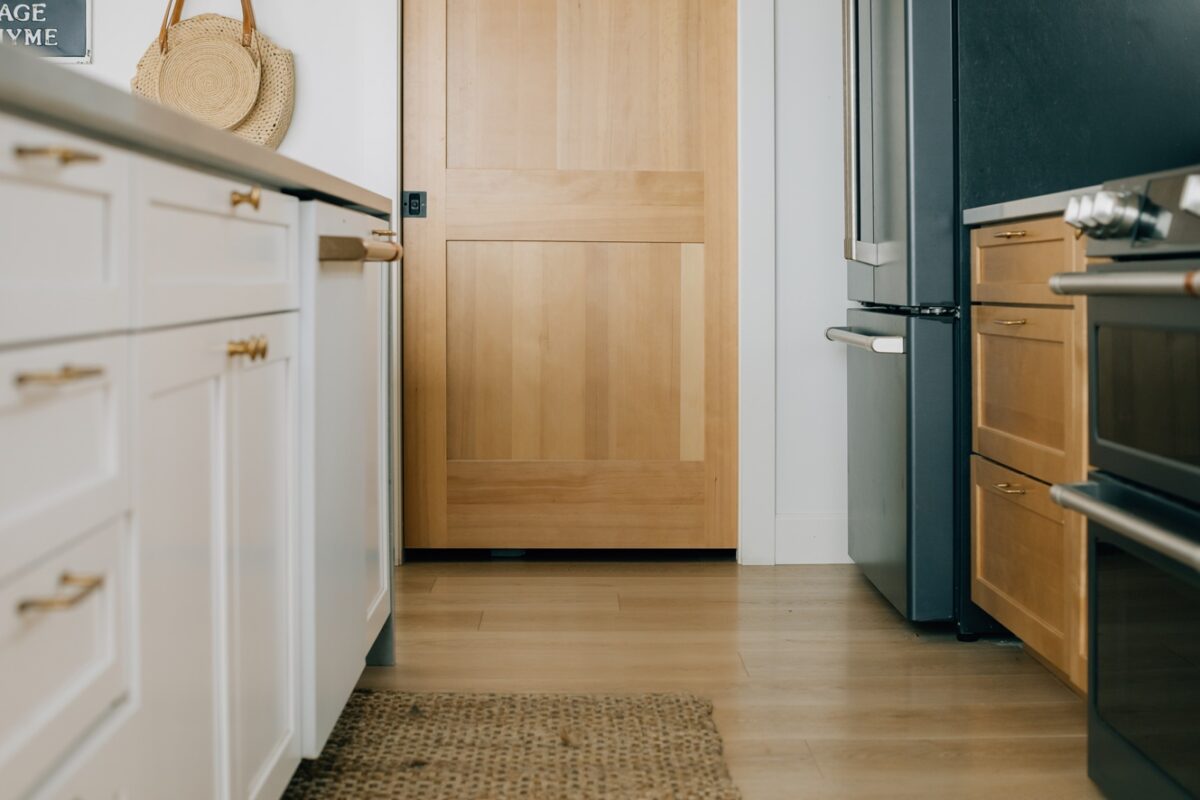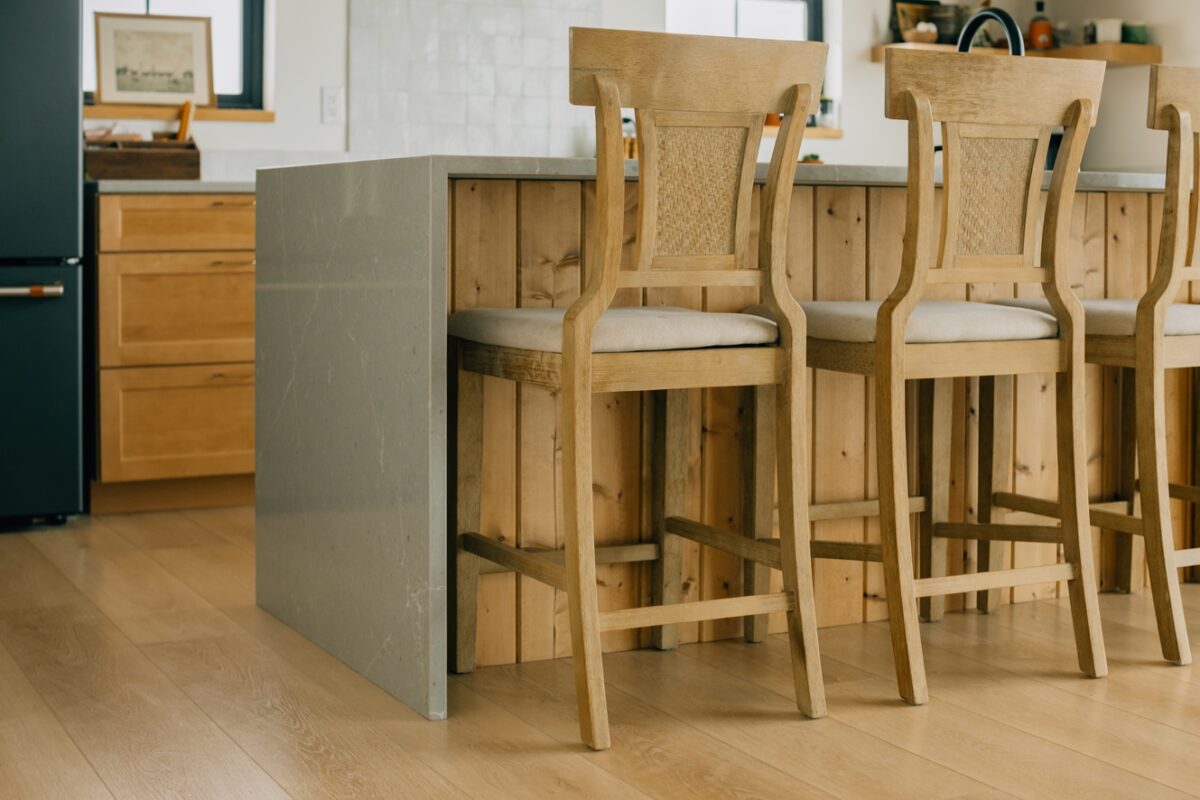 Camera vs. phone pictures of the floors
I often have people ask me for "just unedited iPhone photos of the floors." And while I strive to make my "nice" camera images of the house reflect the actual appearance, the iPhone does reveal a different aspect of color at times that is more correct. Here are some phone photos I share with readers!
**Remember: Cloud coverage and shade can alter the color of a floor in photos from warm to cool.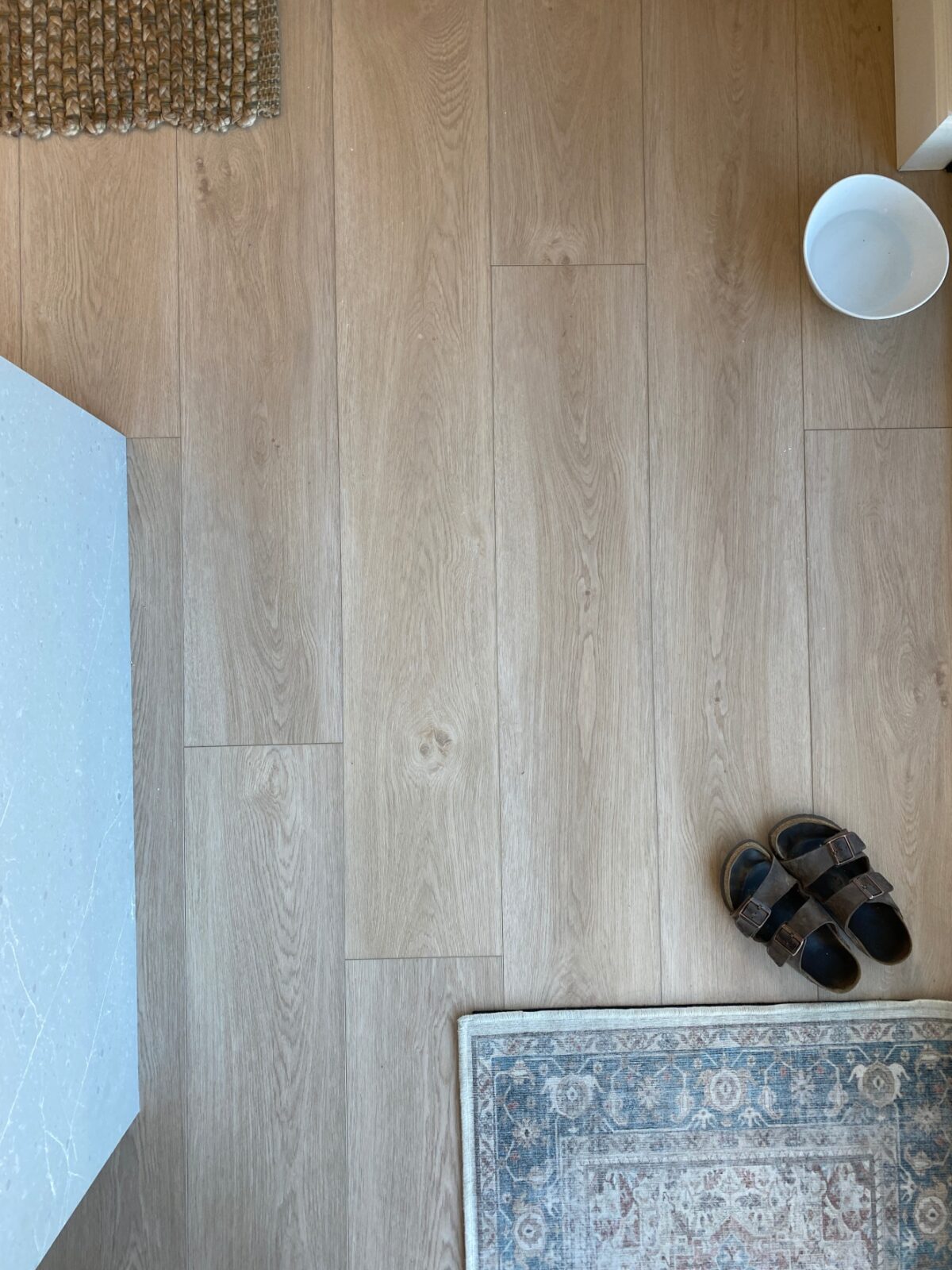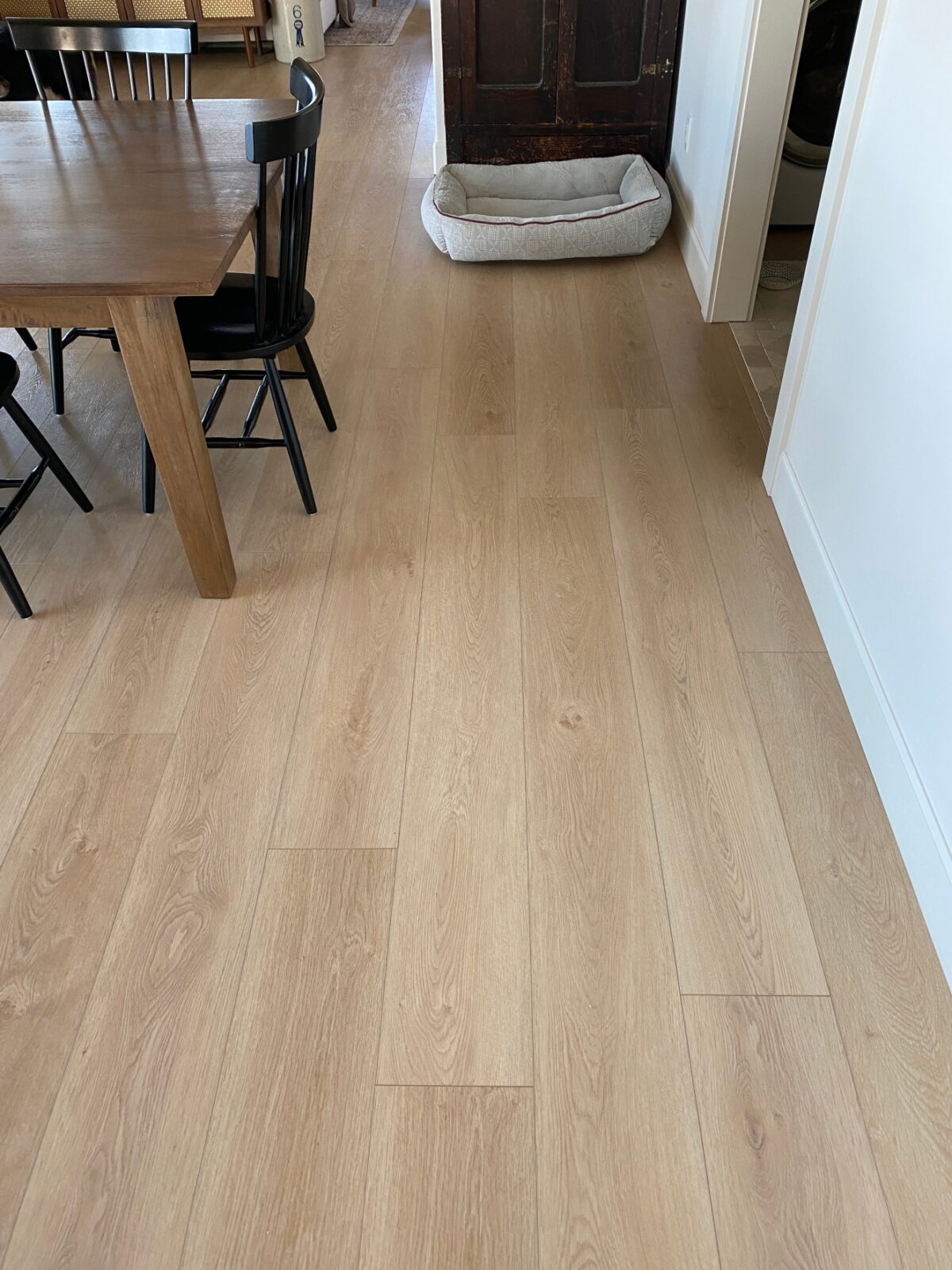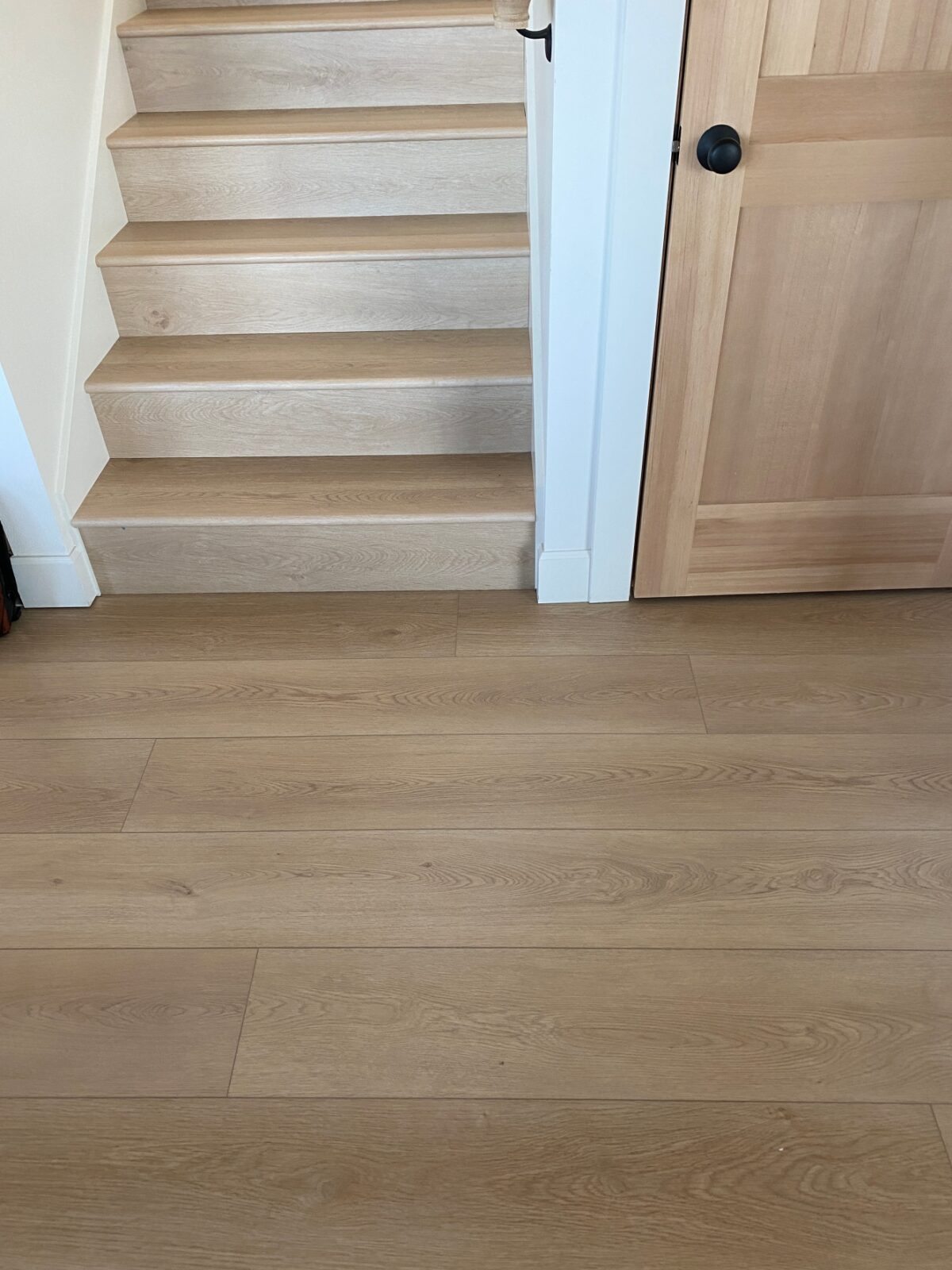 How I clean my Paradigm Conquest floors
I am a very simple floor cleaner. I use my Dyson vacuum, (which most flooring companies says voids their warranties so be it on you), a dry mop, and a wet mop with water and Thieves Natural Home Cleaner (**I trust to clean my whole house with this minus the toilet.) Then I mop dry with a towel!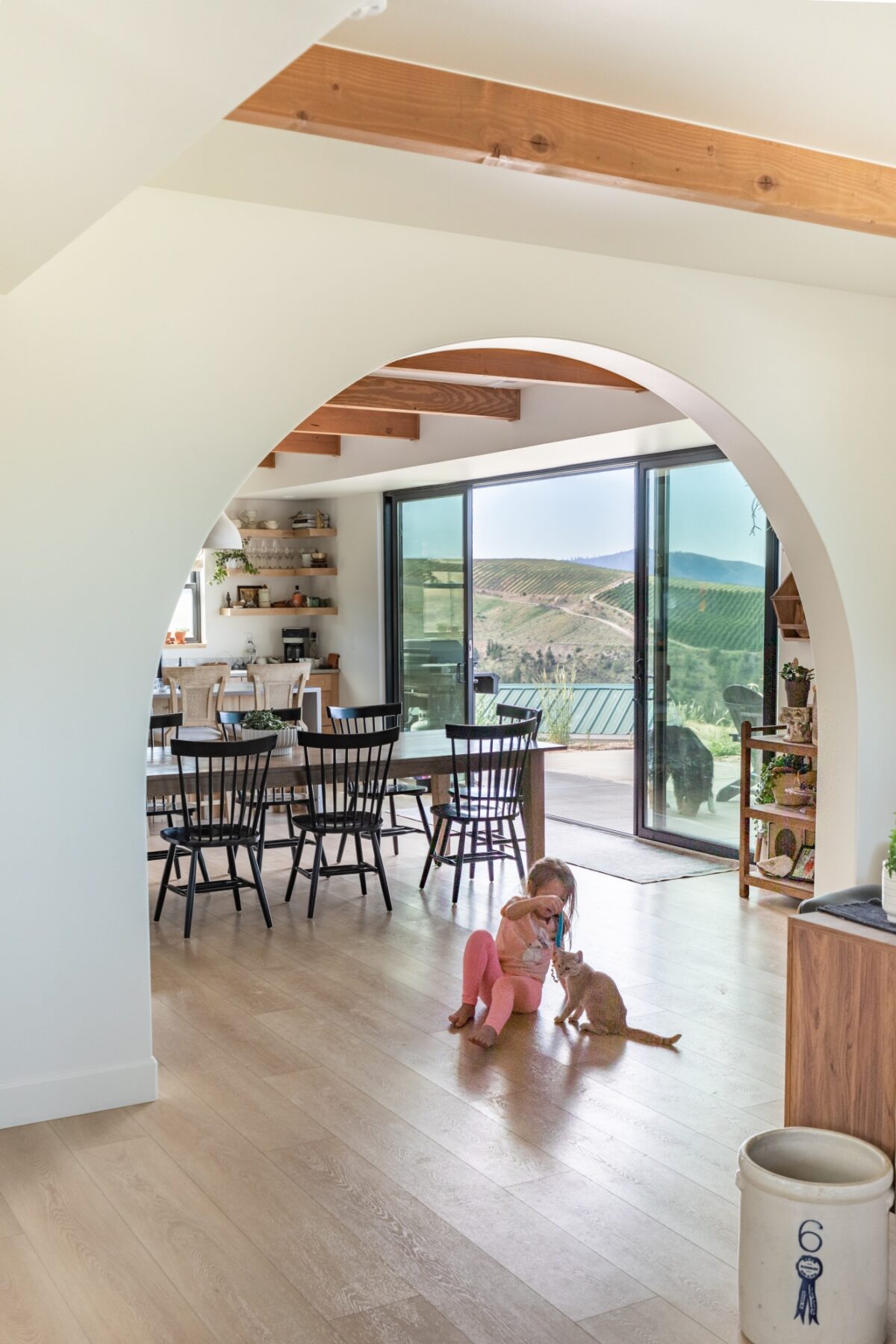 I'll keep you all updated with any changes in the floor as they come or by the end of the year!
Cheers!