Alright friends, I'm a day shy of ten weeks from my due date with this little munchkin that's been growing and karate-ing inside of me! And while I still have the energy and drive to get things done, those things are getting much more difficult! A little more winded and a little less bend happening around here. But now that I've got most of the house painted and pulled together, it's time to get cracking on this little boy's nursery!
I'm glad I took the time to think over the details and look around before settling on anything as I feel more confident about what I want the end result to look like! Here's what I have in mind…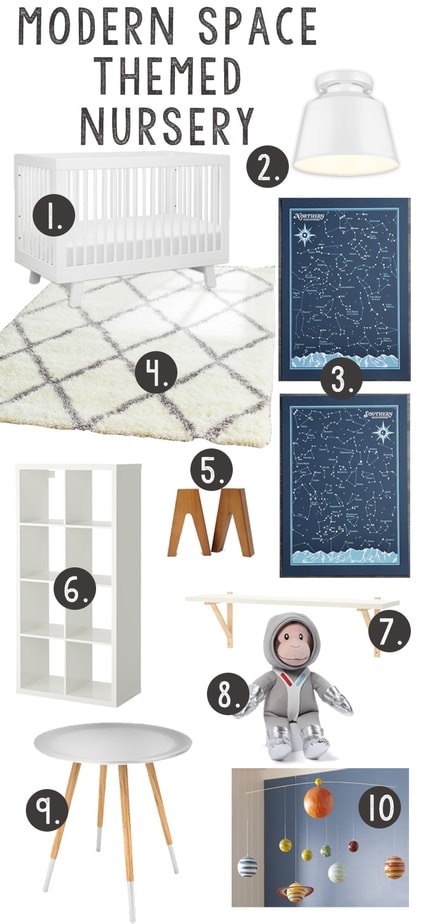 As for curtains, I can't decide between white or navy with stars blackout curtains… With blue walls and what furniture, what do you think?


Speaking of decisions… Can I just say picking out a rocker is the most difficult task for me yet!? I loooove rocking. It's soothing for me and the babes I've nannied for in the past. In fact I'm usually the one to fall asleep in it first! I also looove minimalism. So when it comes to style vs. comfort vs. cost I get torn! Here are what I see as my options.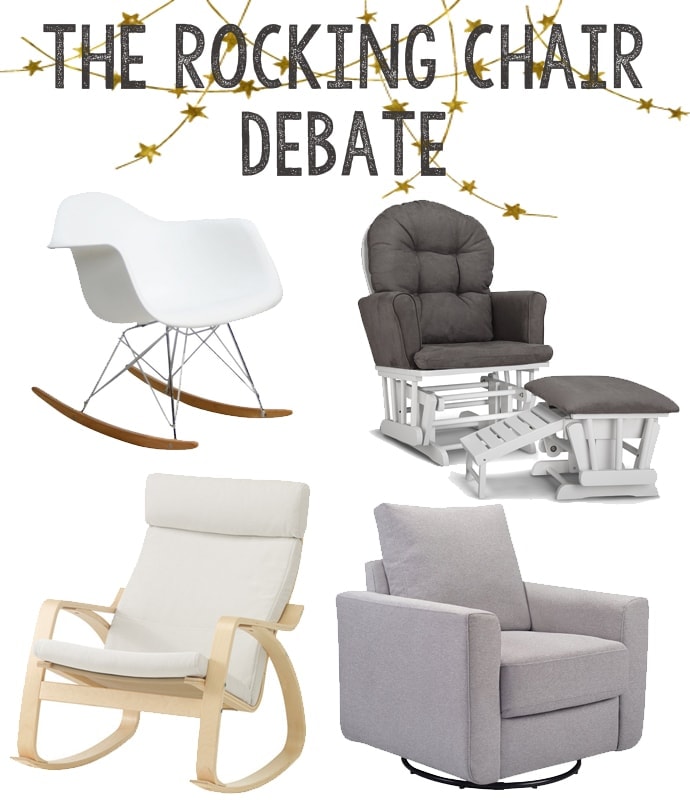 Comfort wise, the Eames modeled chair would definitely lose. I honestly shouldn't chose it, but it's just so cute right?! The full on glider with ottoman looks heavenly for being up all night with a new born. The only drawbacks are that it's little busy and big. The Poang Ikea rocker is commendable for its minimal design and option of coming in white or gray (or upholster my own cushions!). The Babyletto chair is incredibly gorgeous, but it falls quite a bit out of our price range. Here's to finding one on Craigslist!
What is your experience with rockers? Let me know below!
So there you have it. A nursery mood board. Once the bigger items are in place, I'll be getting more focused on the other little details that I've been dreaming out. Can't wait to share those with you too!