Hey there everyone! It has been a whirlwind of a past while around here. We've now been in our house for a month! There's been a bit of work happening in that time too if you can believe it. ;) I like to call it "nesting on steroids…"
Firstly I decided to jump on repainting the (whole?) house while I was in crazy nesting mode and while my pregnant body didn't get in the way too much! So far I've repainted the red kitchen, yellow dining room, purple stairwell, and beige living room and upstairs hallway! It feels SO GOOD to have fresh paint and colors surrounding us. Here are the colors I decided to go with.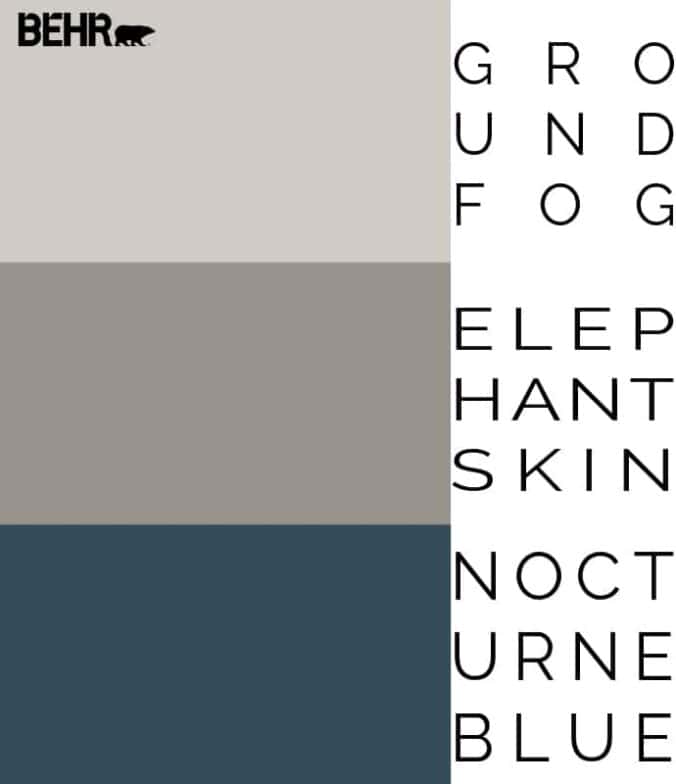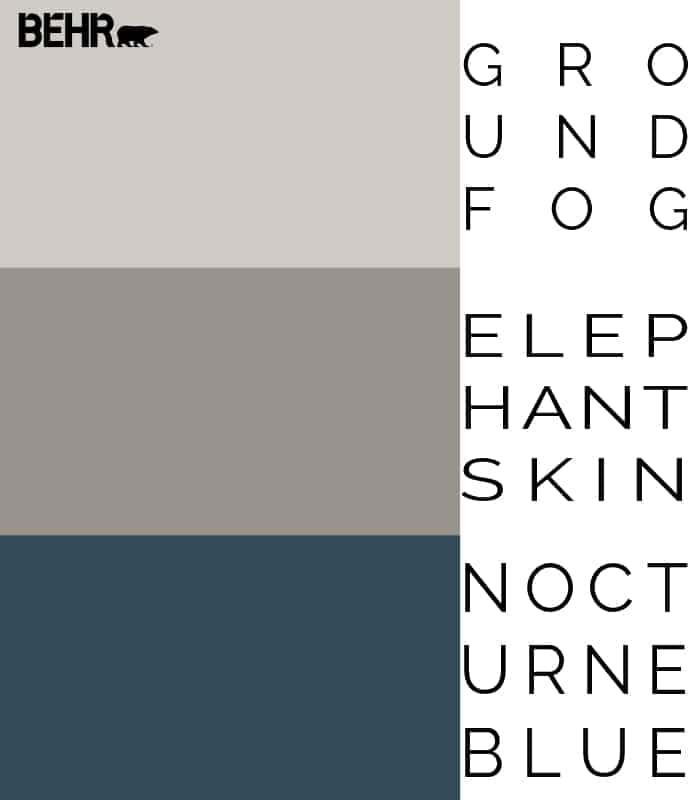 Behr: Ground Fog, Elephant Skin, Nocturne Blue.
I had tested a few different color grays and pondered over them for a week, but my goodness, even still I feel there are so many options and I keep seeing more that I like in magazines and elsewhere. I had to keep reminding myself that a gray can look "perfect" in just about any photoshopped image and that I would make the most of my choice. I decided to go with warmer grays for the main areas. Each looked slightly different in their changing lighting and surroundings, but I think they look great. The colors have been settling better with me as I've begun painting the trim around the doors, windows, and baseboards. (A task that is growing a bit more difficult with an over sized belly right now…)
I used the Nocturne Blue in my laundry room. Why do the laundry room right now? The previous owners took their washer and dryer with them in the move so we had to buy a new set. I figured "why not paint the space" before they arrive?! I don't have quality pictures to do the color justice quite yet, so you'll have to wait on those. Here's the washer and dryer we got thought! The Whirlpool Duet. It's quite the machine. Your clothes are practically dry at the end of the wash cycle it spins so fast! We'll keep you updated if anything goes wrong with it, but so far so good!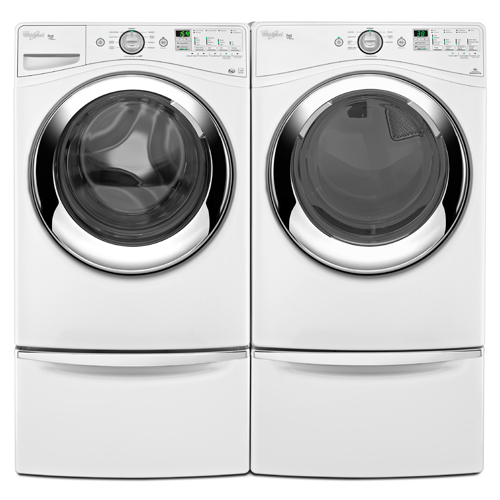 Check back on Monday for more of our updates and plans! Ps. Here's a peak at growing baby boy! Only 13 weeks to go. Crazy. Exciting. Thrilling. We can't wait.