It's funny what becomes "important purchases" when one moves into a new house. In our new house I've been all about lighting. I think it's because this house already has fantastic lighting with can lights all over and only a few fixtures that could be replaced with something more contemporary, or with my preference, more industrial modern. After some searching online I found these fixtures for the kitchen and entry.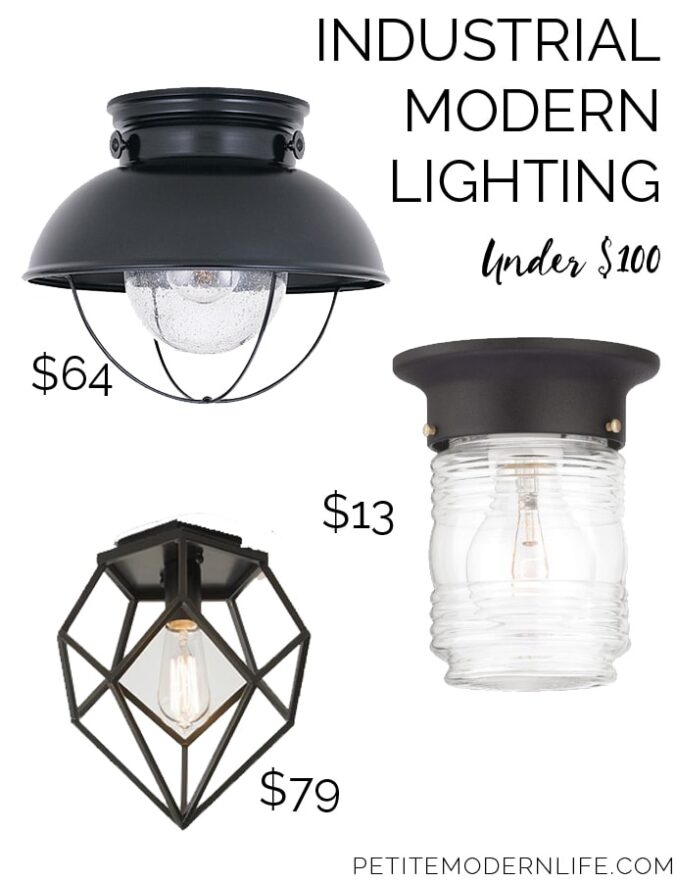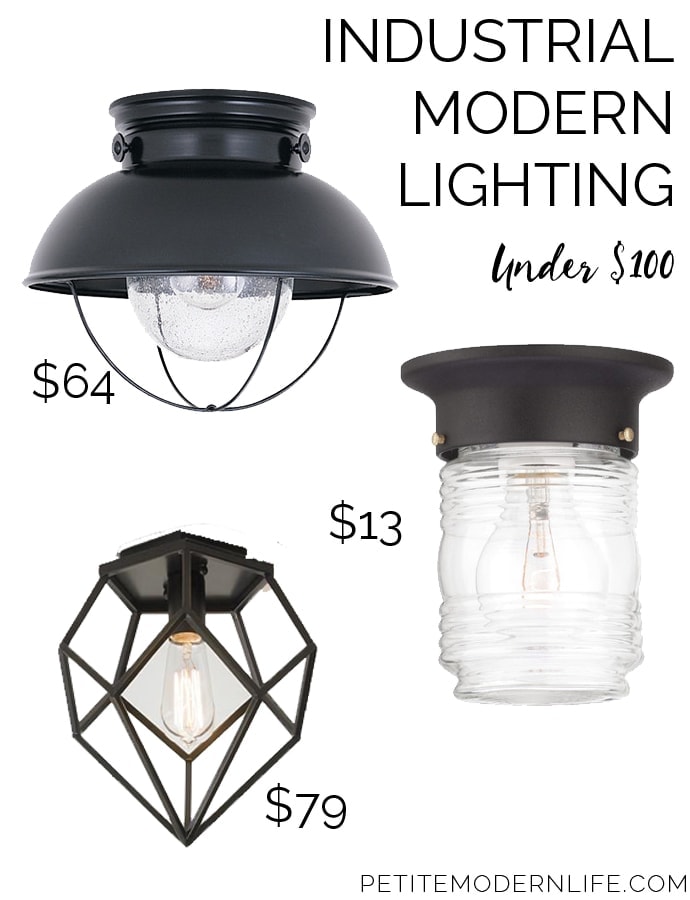 I decided to go with the oil rubbed bronze color because the dining room light is in that style and looking good. It was very tempting to try out the copper or gold, but for peace of mind (and peace of husband ;), I stuck with black. In the past, I've found that lights in the "outdoor" categories can be cheaper and more industrial than the labeled "indoor" lights. We used an exterior barn light in a past bathroom makeover that worked wonderfully and installed just as easily as your typical indoor light. So the top and right side light are actually technically both "outdoor flushmounts." They'll be going in the kitchen to replace some "cheap and boring" lights.
The geometric light is for the entry way. It's part of the Young House Love Lighting Collection sold exclusively by Shades of Light and I've had my eye on it for a long time. I love that it is only 11″ tall so no one will be knocking their heads against it in our small entry way. The unique shape will add a little more interest to the entry way and even the living room!
Here are some more options that I considered that look really neat!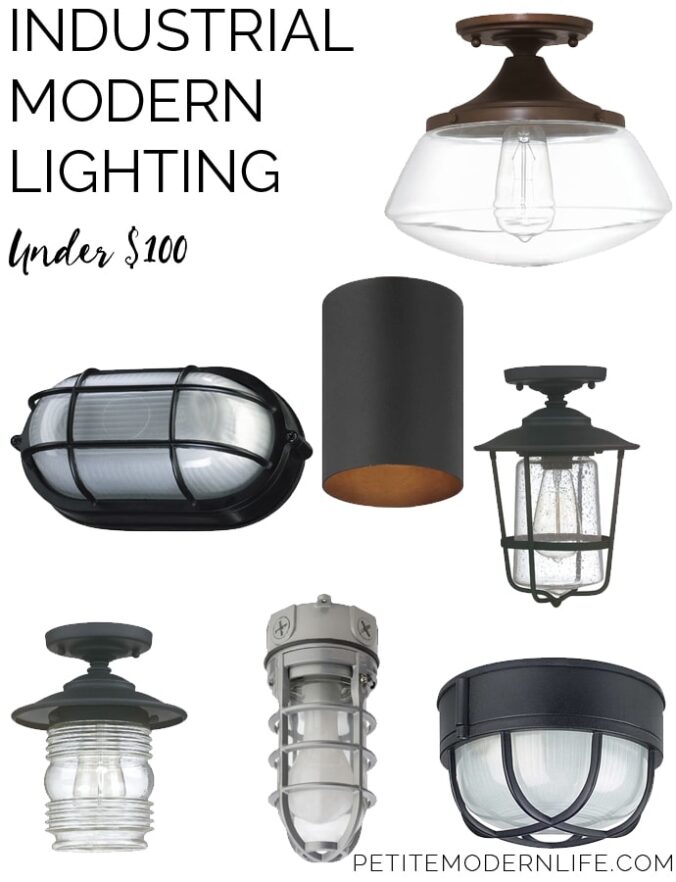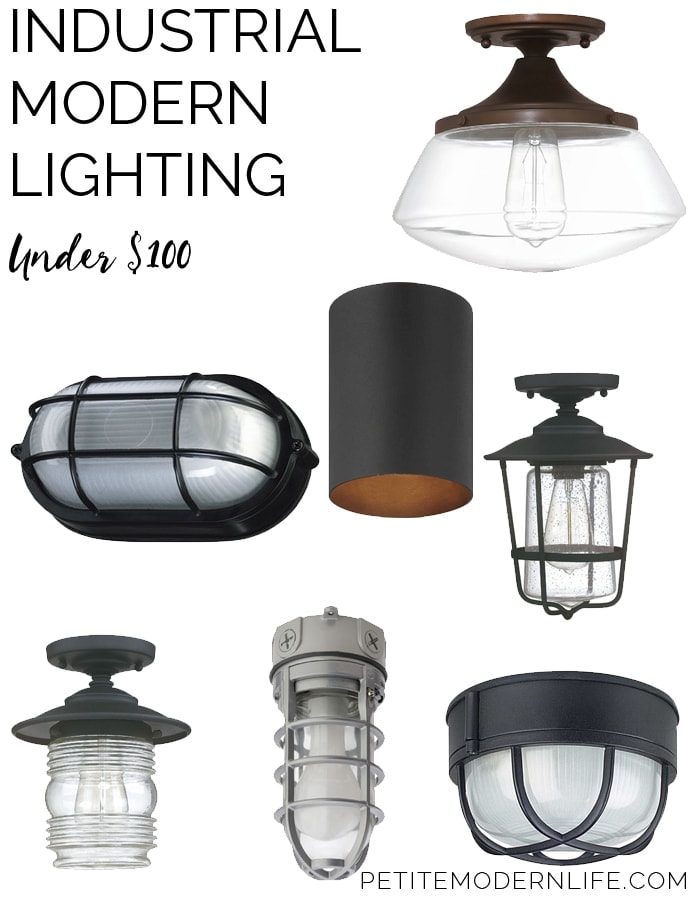 Now that all our new lights have arrived, my man can turn off the power and wire them all up for me! Can't wait to share what they look like as the rooms start coming together.