Hello Friends! Many of you know, but some still haven't seen or heard, us kids went and got ourselves a new addition for the family. He's fuzzy, adorable, cute, funny, did I say adorable? He's Moose Grimstad.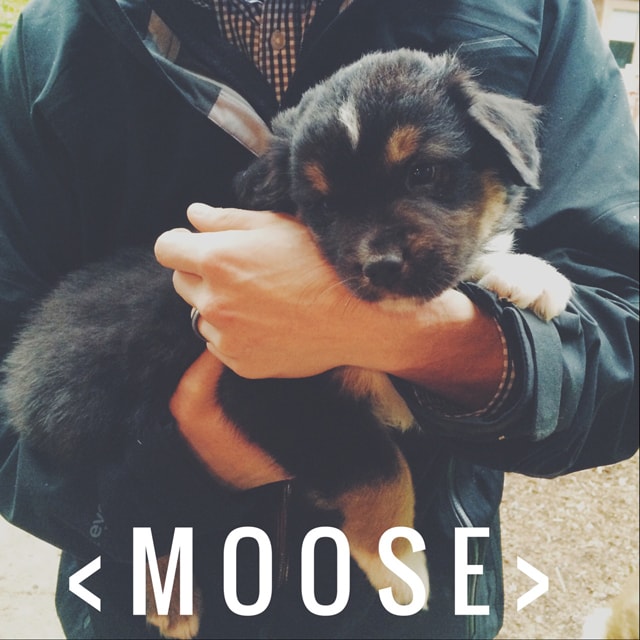 We kinda like him a lot. He's a Black Tri pure Australian Shepherd. We got him from Long Shadow Australian Shepherds in Roy, Washington. Check them out! Leigh and her husband are sweethearts who love their dogs, horses, and cows. This little guy's father is a Blue Merle named Eddie and his mother is a Black Tri named Penny. Our little Moose will probably grow to be ~about 45-55 lbs with a beautiful coat like his fathers and the deep copper coloring of his mother. He'll be 10 weeks old on Saturday and we're already full into puppy kindergarten at Flying Ace Dog School with fun training, play, cuddles, and adventures day in and day out! I'm sure his fuzzy face will be popping up more around the blog, so here are a few more pictures juuuust so you can recognize (and fall in love with) him.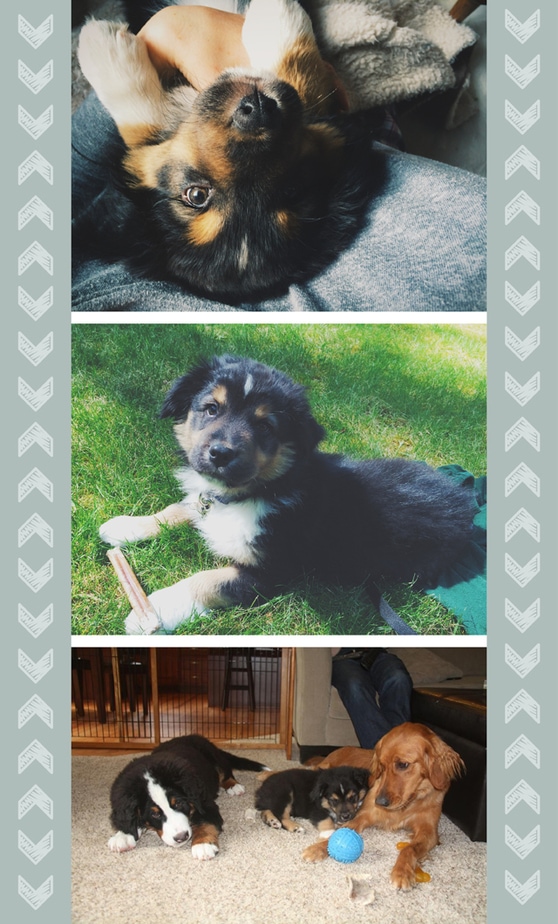 Also, this little puppy is why I've been MIA with home updates (which somehow are still actually taking place!) I have a few things ready to reveal on Friday! We're tired, but keeping one foot in front of the other so we can party better this summer. Keep watching the blog for more!