I've been MIA for a while on the blog, but everything is still going full speed ahead in our lives and home. For starters, our floors FINALLY arrived from home depot, without warning, on Easter. The "finally" entails that our order had "disappeared" from tracking records and neither in-store (who we did it through), nor the online Home Depot retailer, could get us any information. It pushed back our project times, which was disappointing and frustrating, and when we had about threw in the towel (along with demands of a solid discount on our next purchase), low and behold, they actually showed up. We loaded our economy Honda Civic and Toyota Camry to near exploding point and slowly meandered all the floors back to our house.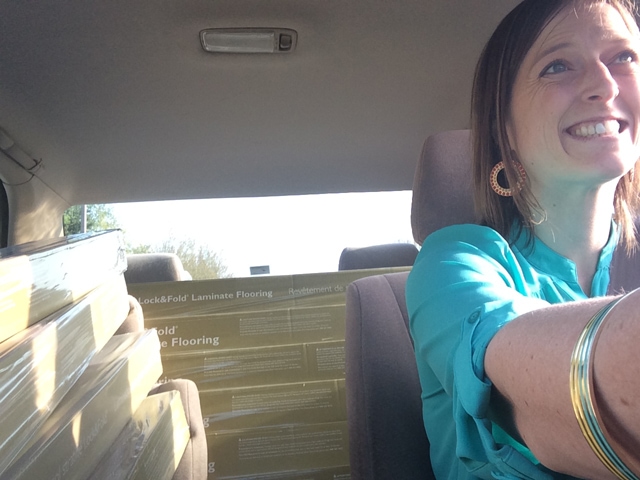 In addition to our floors we also picked up our laminate floor installation kit, and many rolls (plus some) of laminate flooring underlayment. We used a skill and table saw to cut the floors pieces where needed. The weekend after we got the floors we got the puppy. I mean why not do it all at once? (…we thought we were crazy too.)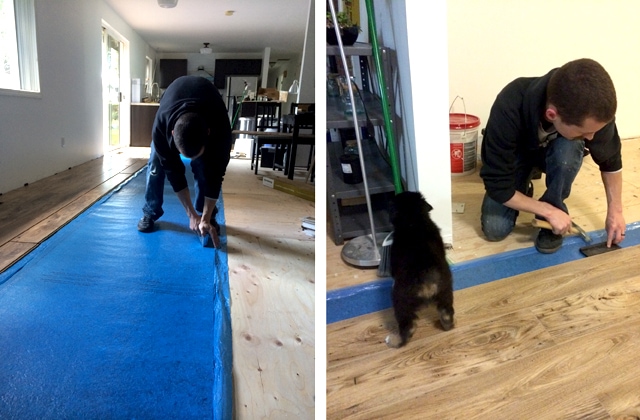 We're loving 1) having real floors again and 2) the floors themselves, they're just what we wanted! A mix of light and dark with a hand scraped texture across the top.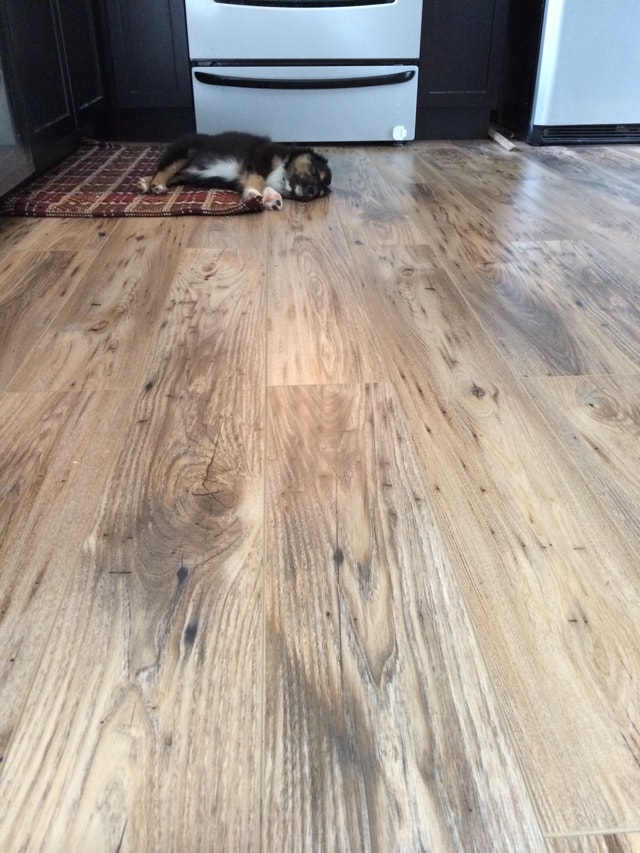 Here's the guys getting to know each other..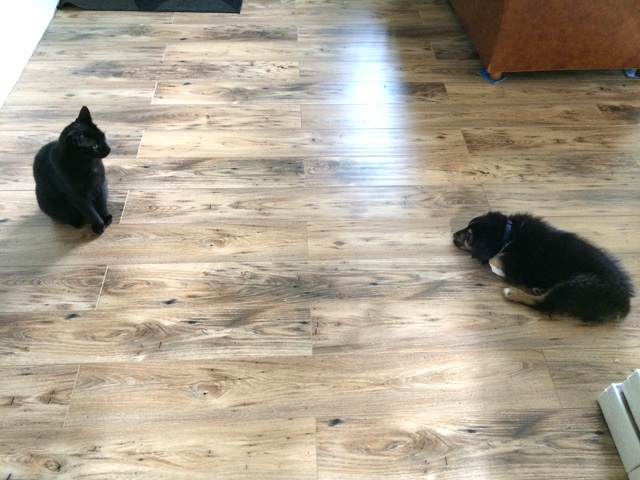 A while ago we finished our tile additions in the kitchen with what was leftover from the previous home owner (score). We also fully put in the range hood.
I wish I had documented the sweat my all star husband put into getting it installed with our small attic/roof space, but he's a stud and made it happen.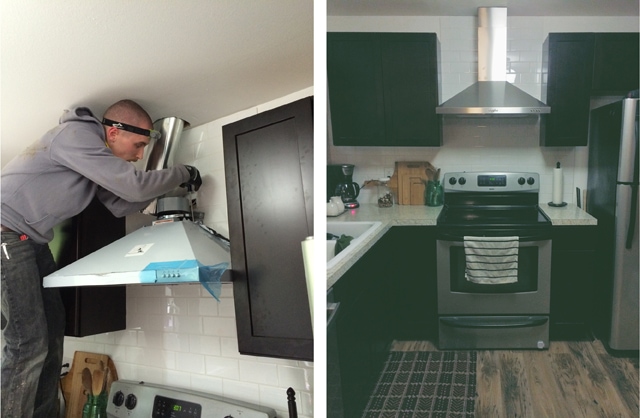 We're excited with the pace of progress while working our jobs, raising the pup, and trying to get out sometimes on a weekend. At least with floors, the house feels like a home again! Here's a little before after to show you what the progress as been so far…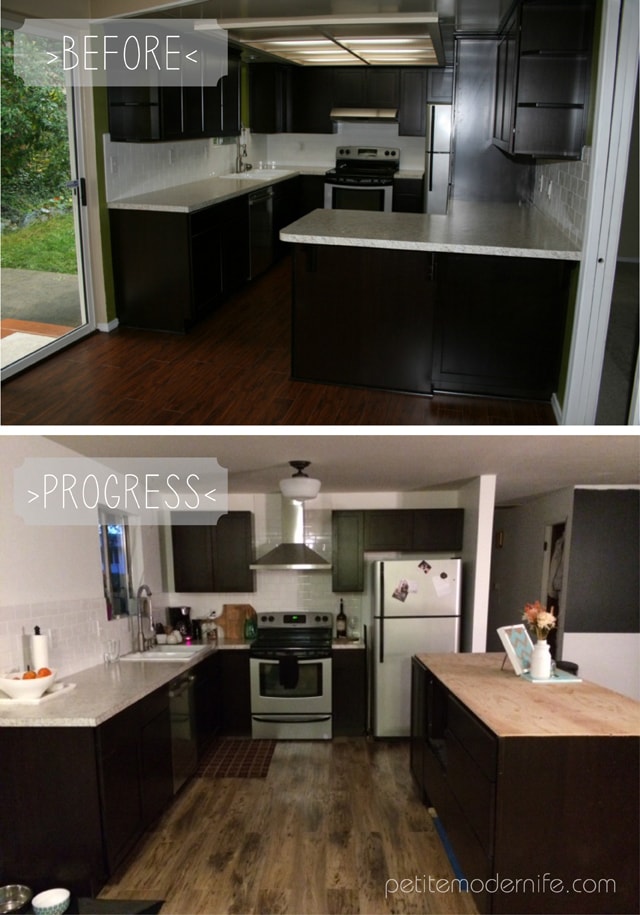 I'll have to take some more legit pictures in the daylight sometime for ya'll. I love getting to see our dreams for these spaces actually happen. For some reason I think I doubted it would. Still plenty to do, but we're taking it one weekend at a time. Let you know what else has been going on soon!