Now that I know we're having a baby girl you can bet that I've been putting together my modern baby girl registry left and right! I know, I know, she'll inevitably want to dress herself in pink, sparkles, and crazy outfits sooner than I can blink, BUT for that pre-choosing stage, this mam is going to squeeze all the cute, modern/vintage outfits on her that I can!
Since I don't know the first thing about buying baby girls clothes, I started looking around to see who sells what and where, especially the not so heard of places. One baby shop that was brought to my attention was Baby Cubby!
This post was sponsored by Baby Cubby, but of course all opinions and excitement about products are my own!
What makes Baby Cubby different
Baby Cubby is run and curated by actual parents who have "been there" and know what the modern age parent wants and needs to get through the day with their sweet babes. With the belief that mom's and parents are underappreciated super heroes, they find the highest quality and safest baby gear to put in their physical and online store. They do things like test strollers on their stroller track, price match everyday – even with amazon, and offer free shipping nationwide for orders of $49 or more. And they love to actively engage with parents via social media and their Cubby Community Blog to discuss some of the difficult topics of parenting. Pretty cool right?!
I really loved being able to find all the items I was scouring Etsy, Google, and Amazon for in one place. I don't have to double check for quality because they've already done it and have the best right there on my screen. So here are just a few of the modern baby girl registry items I found!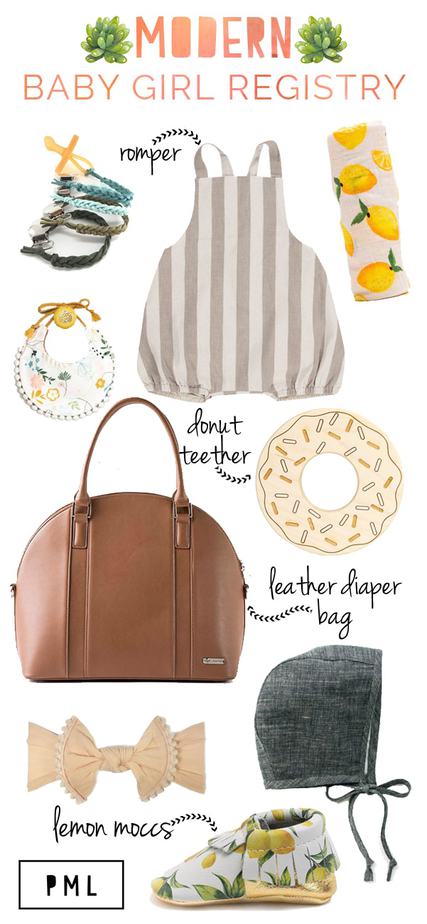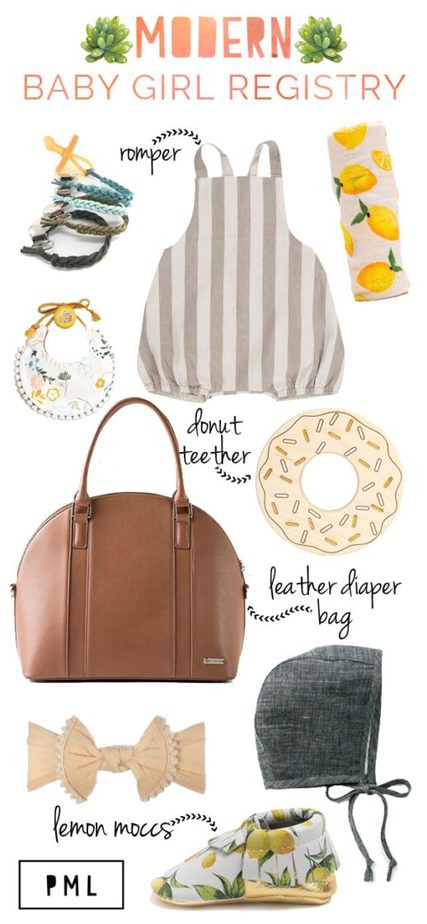 pacifier + clip / romper / swaddle / bib / diaper bag / donut teether / headband / bonnet / moccasins 
So many precious things. I've been a liiiittle obsessed with all the cute rompers and bonnets out there. They have a few more on their site that are definitely on my registry!
What else I love is all the gear and nursery decor they have in their shop.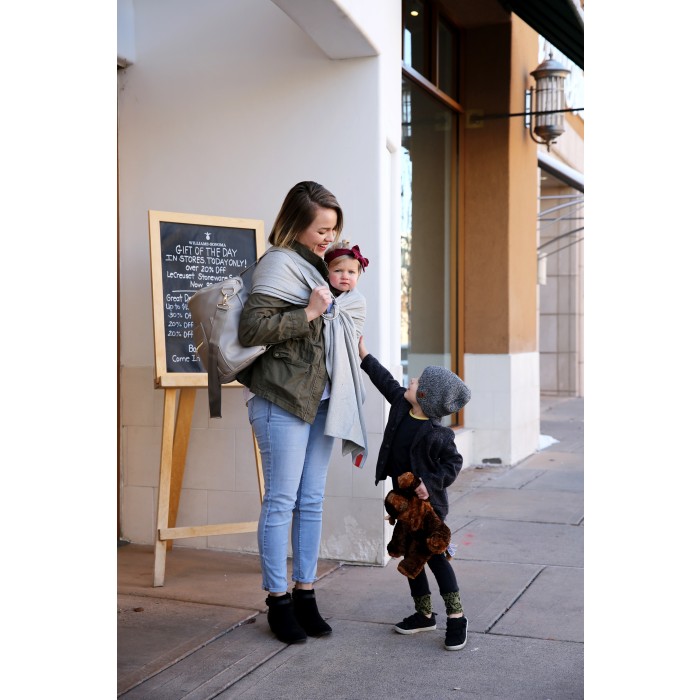 This Sakura bloom classic sling made with spun flax Belgian linen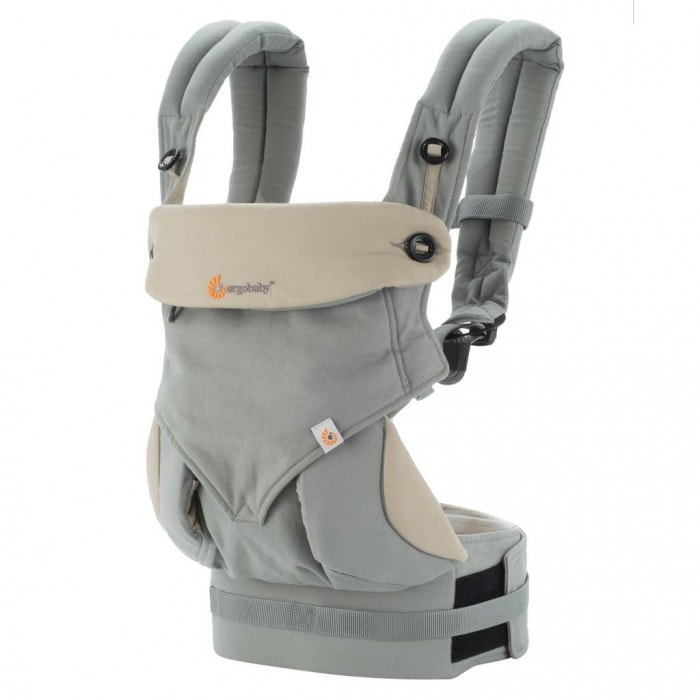 The Ergo 360 which was/is a saint in this household.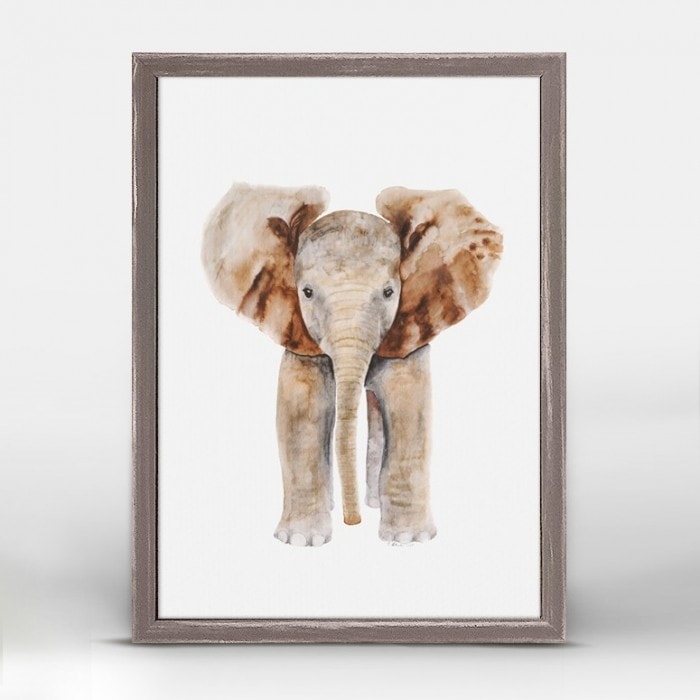 Adorable nursery prints like this elephant.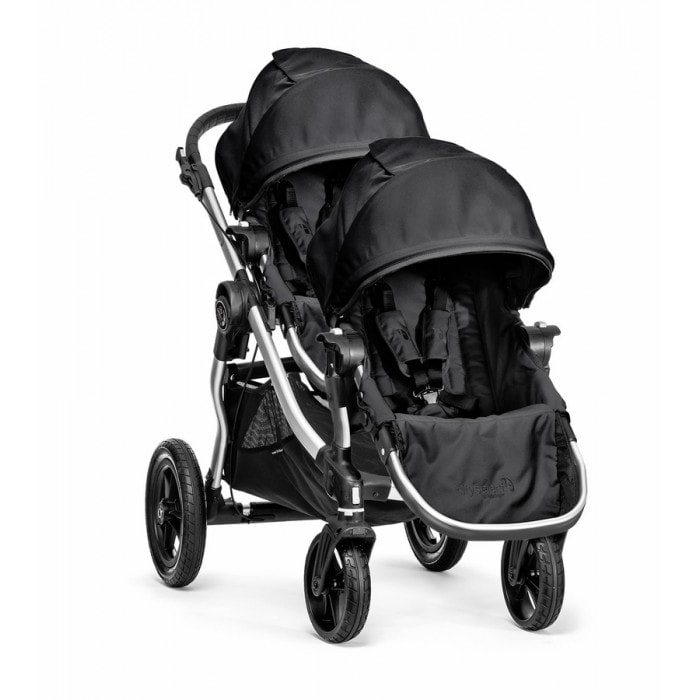 And the City Select convertible double stroller that I've have my eye on as it has every position option for carseat and toddler seat.
I hope you stop by Baby Cubby and see the different shopping experience that they provide for moms to be! You know you'll get amazing customer service and tested products that you'll love.