One of my favorite pastimes is editing photos. Is that weird to you?! It's seriously the way I find my zen throughout a day of chasing around my kiddos and accomplishing my to-do list.
I realize it's not everyone's forte, but so many people have loved my photo editing tutorials on Instagram, that I thought I'd start sharing a weekly behind the scenes Lightroom Mobile photo edit to help inspire and teach you about phone photography and editing!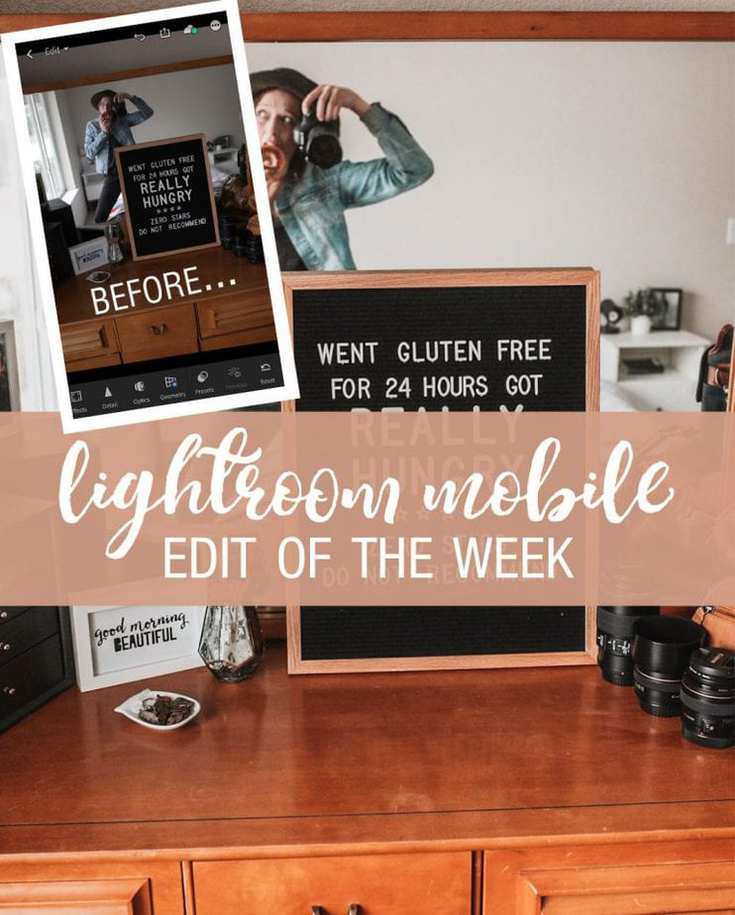 Tips for starting:
Read my post for how to install Lightroom Mobile Presets
I take pictures with an Iphone 7 and this Canon Camera and usually this lens or this lens.
Watch me edit this photo live in this video!
Let's Talk About Lighting
This room is naturally lit with all additional lights turned off. This makes for even lighting tones and colors across the photo. There's a big window to my right and a little window in front of me to my left.
I shot this on my Canon, with my 35mm lens ISO . The room is white which helps keep the colors even and realistic.
Step one: Open photo in Lightroom Mobile App
Step two: Select wasabi 4 preset
Step 3: Click "Light" and increase exposure and shadows to brighten the image.
Step 4: Click "Color" and increase the temperature to warm up the photo.
Step 5: Click "Mix." Increase the saturation of the blues and decrease the luminance for more color pop.
Before and After!
I hope you enjoyed this week's Lightroom Mobile photo edit! Ask any questions in the comments below and I'll get back to you!