I have some catching up, confessions, and pictures for you. Shall we have a heart to heart and a petite home tour? Great. Come on in…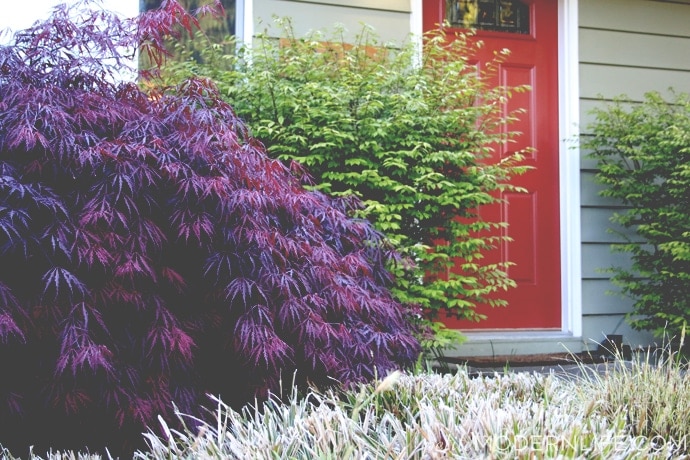 Things around the blog have been a little light recently. I want to write enjoyable posts for both you and me and I absolutely love sharing house projects when they are happening and inspiration when it's flooding my mind, but in all honesty there are periods of calm (thank goodness) when we don't have that much going on. I used to really worry what/when/how much to write for the blog. But after a few long drives and reality checks with myself, I've finally have a peace of mind regarding all that.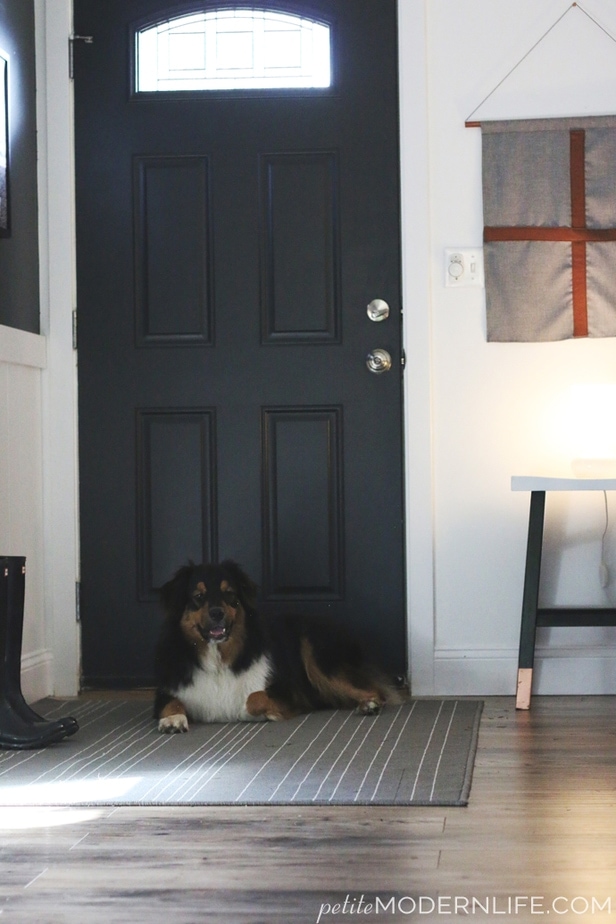 You see, I don't always enjoy creating for the sake of creating. Creating for the sake of creating can lead to clutter and I get overwhelmed by clutter so I like most projects to matter in my home. That, and budgeting for crafts, makeovers, and the like have become more important to us as we plan for our future (home/family/away from home) adventures. Accepting that that's OK has made it easier for me to enjoy the pace of this public creative corner in my life a little more. And then, when a project or inspiration strikes, I can fully submerge myself (hopefully documenting the whole way through) and share it more creatively and enthusiastically with you.
As you've seen in my One Room Challenge series, when I'm in a project I  can get lost in the excitement of every detail. It's those details that I hope to share more accurately, more personally with you. Why did I plan something in that way? How did I adjust the project to fit our space? How the space functions over time? Things like that. Maybe I'll even understand my own processes and design techniques better!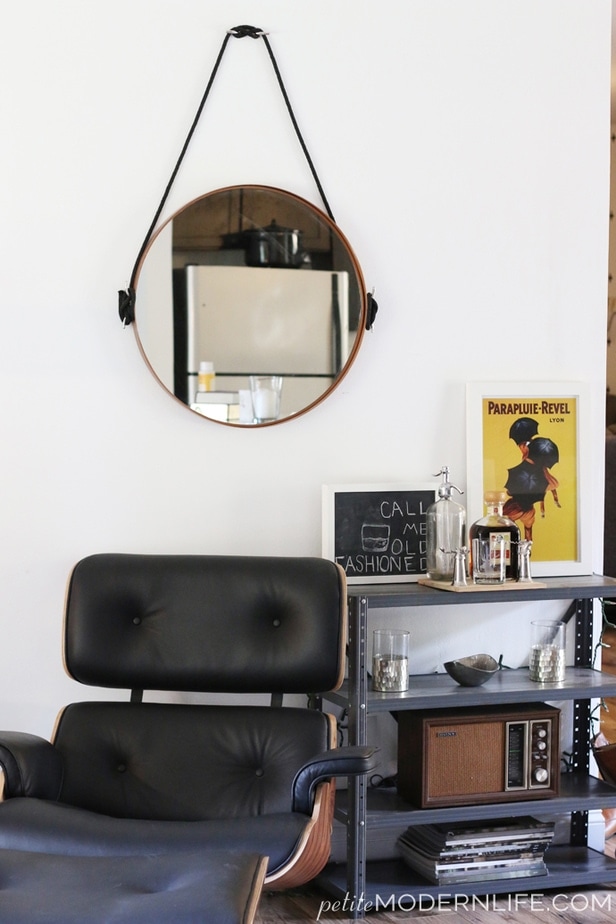 Speaking of design techniques, maybe now is a good time to find a place to start sharing my thoughts and goals for our home. I am giving you a tour after all.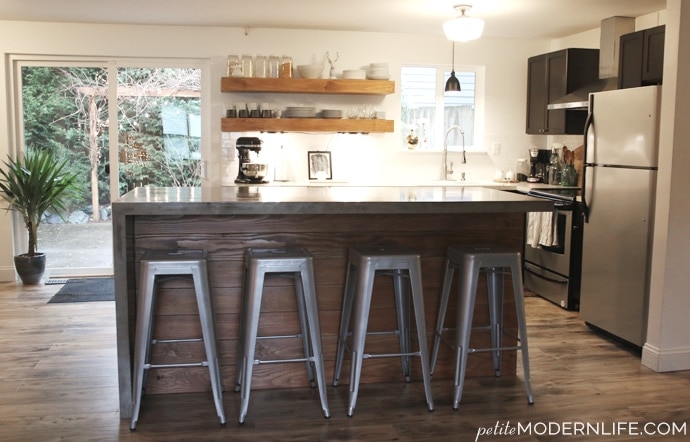 Previous to home ownership, my husband and I were both enamored with industrial modern homes. The steel and concrete combined with sleek contoured plywood and bright, simple walls really captured our dream home look.
My husband's college studies in industrial design made us more aware of how people interact with design and how it changes the way we function and feel about the space, or objects, around us. Using that bit of knowledge plus a vast amount of gifted handiness (on his behalf), and a side of "whatever let's just do it," we dove into buying our first fixer upper home.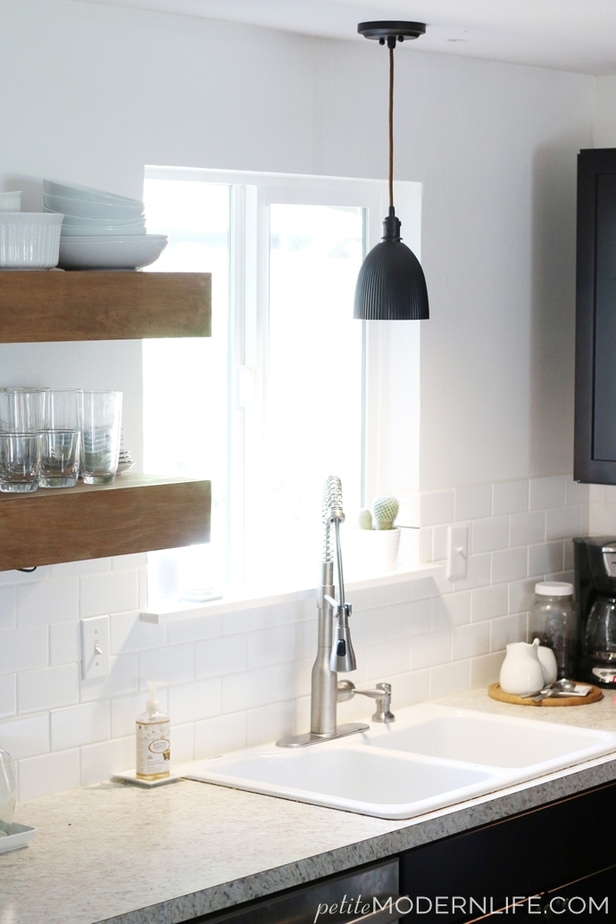 Within the first weekend we had torn down the wall dividing our kitchen from our sitting room and thus began the kitchen remodel. Then we tore out the floors and carpets and painted all the walls white. Our new floors throughout the house added warmth and brightness to our industrial modern design.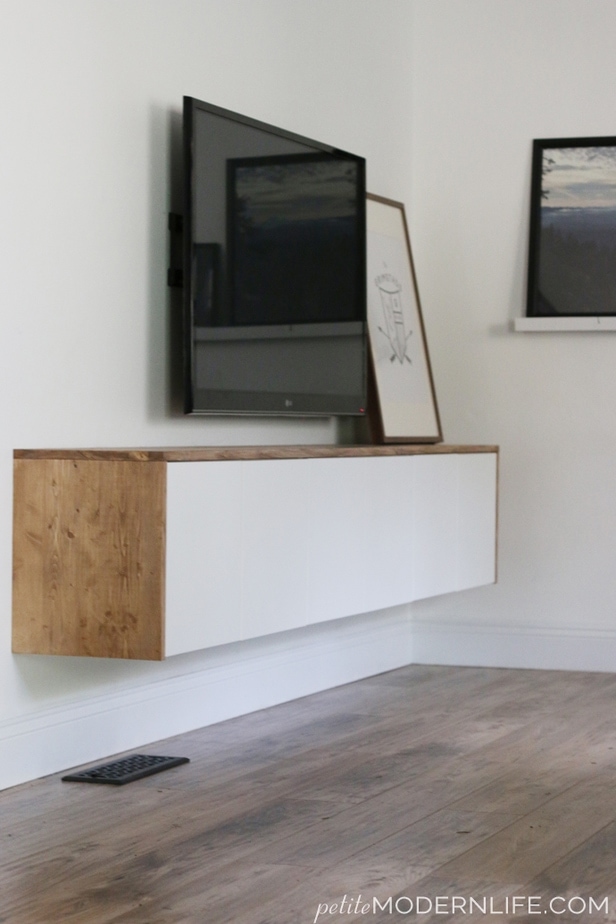 We've kept our furnishings minimal, trying not to overcrowd the rooms. The floating credenza was a result of that and my growing love for Scandinavian design. It's light, functional, and fits into our small floor plan without cramping the flow. In contrast, our concrete island is truly the industrial centerpiece of the home. I love how it draws you into the kitchen to talk over food and drink (these are a few of my favorite things…)
Another aspect of our home design is consistency. I love the familiar flow of industrial modern throughout the house. We left our habits of collecting whatever was on sale in our last apartment and have since tried to think minimal and build functional. (Though you might notice we've thought so minimal in this bathroom, we haven't even put up a shower curtain yet! ;)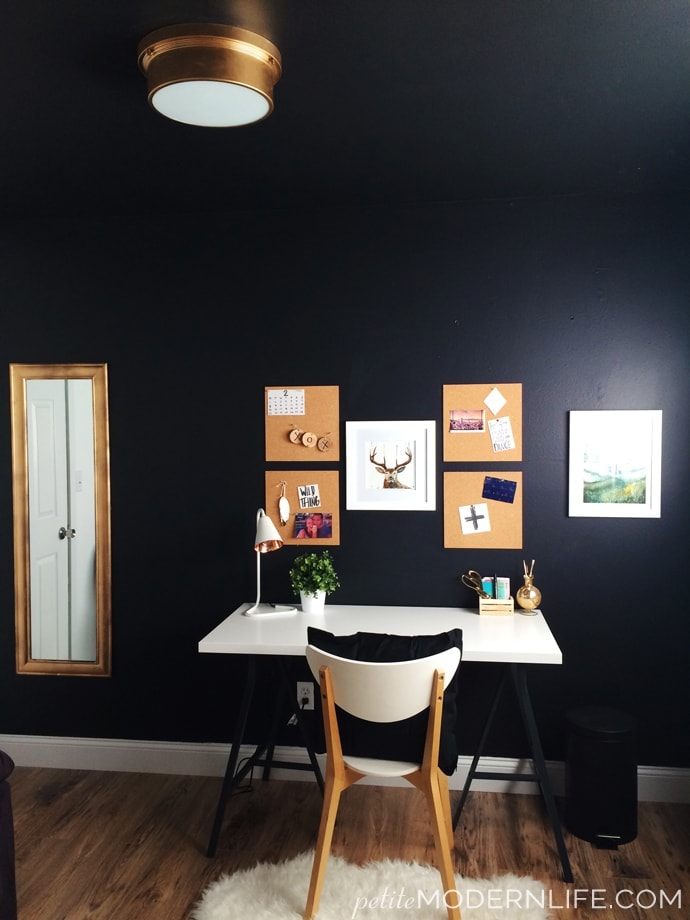 I do have a great love for vintage or modern furniture and wish I had space for the killer ones I've seen out there in the world of craigslist. Alas, 1600 sq.ft. can only support so many coffee tables and chairs, so I'll leave those gems for you my friends.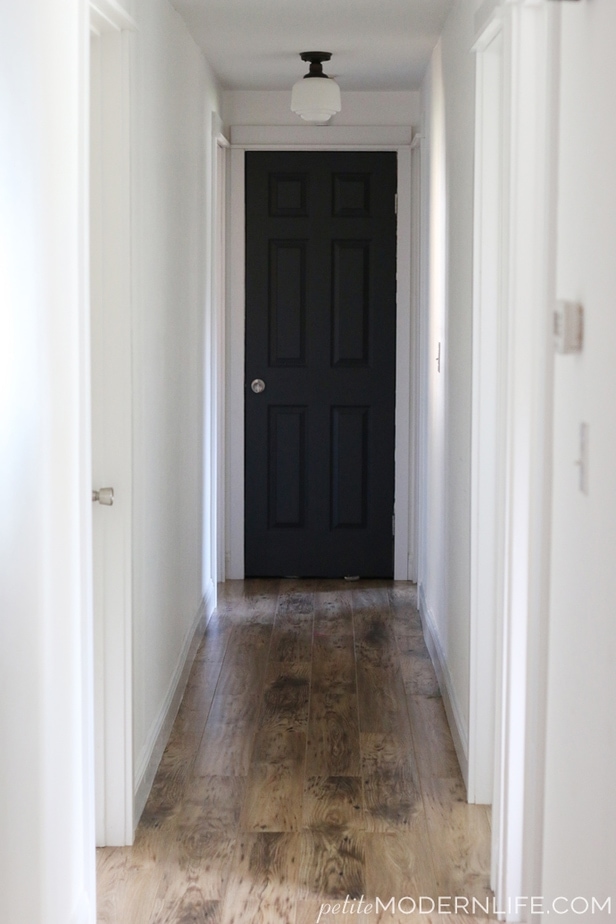 I hope you've enjoyed this little home tour and peek into my mind about blogging and design. I'm so happy that I've finally found what pastimes I am passionate about! I hope I can grow and nurture both of them here with you! Thank you again (and again!) for joining me on this adventure.