Do you love the look of all West Elm Mid Century Modern furniture? Um yes please, deliver that to my house and charge the neighbor! I jest. Kinda. Instead of buying this nightstand (left) for $330, why not make this Ikea Tarva Hack (right) for $45?
Eh eh? You know you want it. And it's easy! Read more after the jump.
Instead of spending all my mula on one item, I've put on my DIY hat and took an Ikea pine nightstand and easily turned it into the most gorgeous piece of furniture in our bedroom! (For posing purposes, it iiiis in the guest room, bear with me. You don't want to see the whole master right now…)
Materials Needed for Ikea Tarva Hack
White Paint
Dark Walnut Stain
Tools
Stain brush
High density foam roller
Miter Saw
Step One:
Remove the legs from the package and arrange as if they were being mounted, with the correct sides facing in and lay the coinciding flat peace that mounts just above the legs.  Next, measure half the width at the bottom of the leg and mark. Then draw a line at an angle up to where the flat piece meets the leg. Then cut along that angle with your miter saw. Here is a wonderfully 'specific' drawing of what I mean…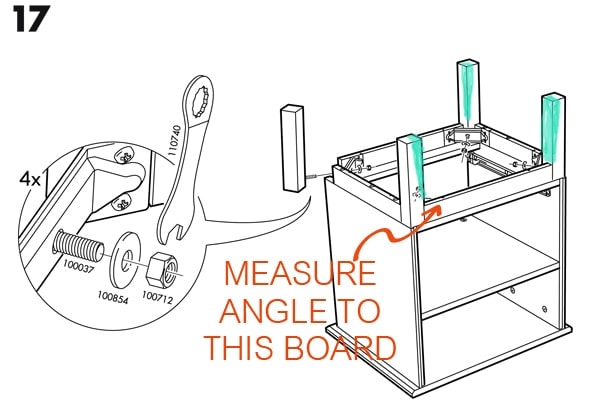 Step Two:
Stain the legs and bottom rectangle pieces with 2-3 coats of Dark Walnut. Paint the remaining pieces, both sides, with 2 coats of white paint.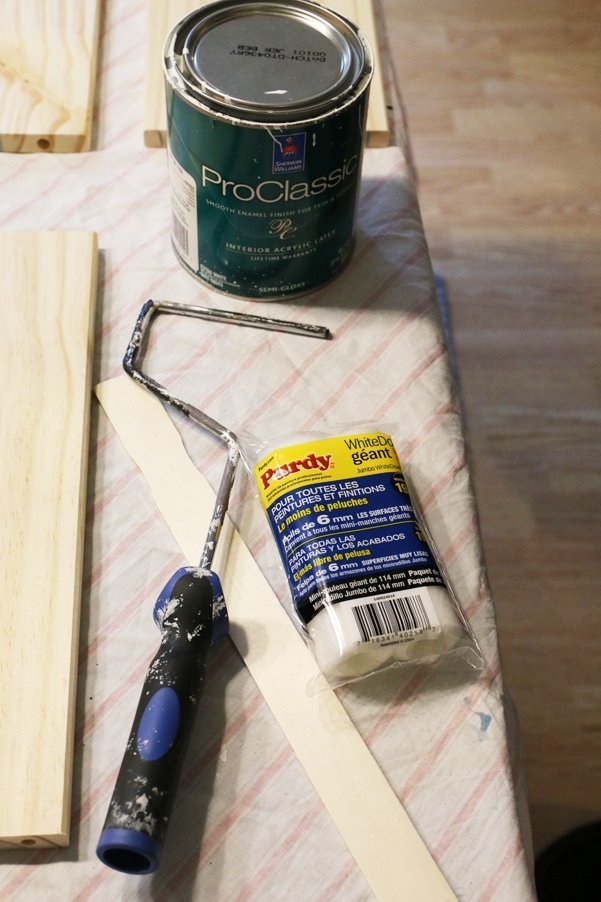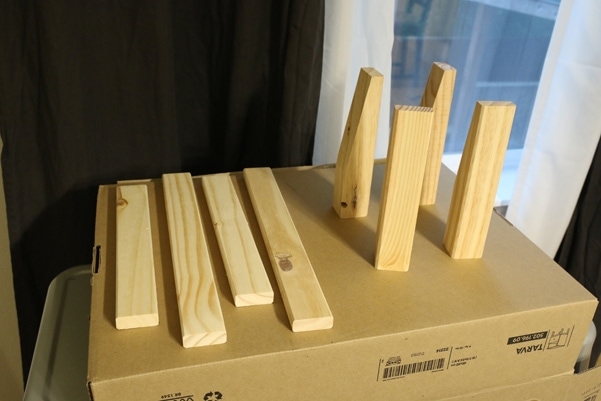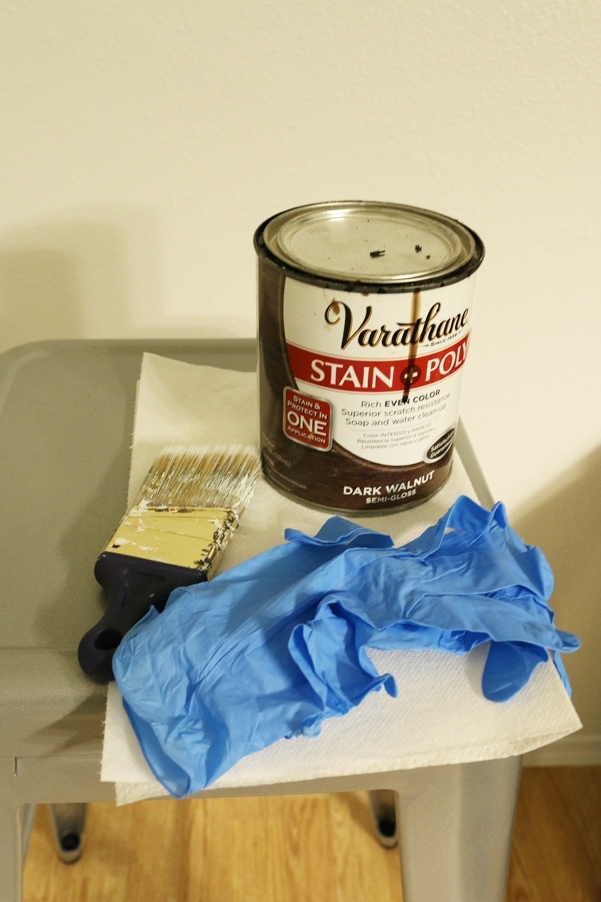 Step Three:
Assemble and add your knob!
Woohoo! You've just save yourself a $290+ and have a stunning piece of new furniture!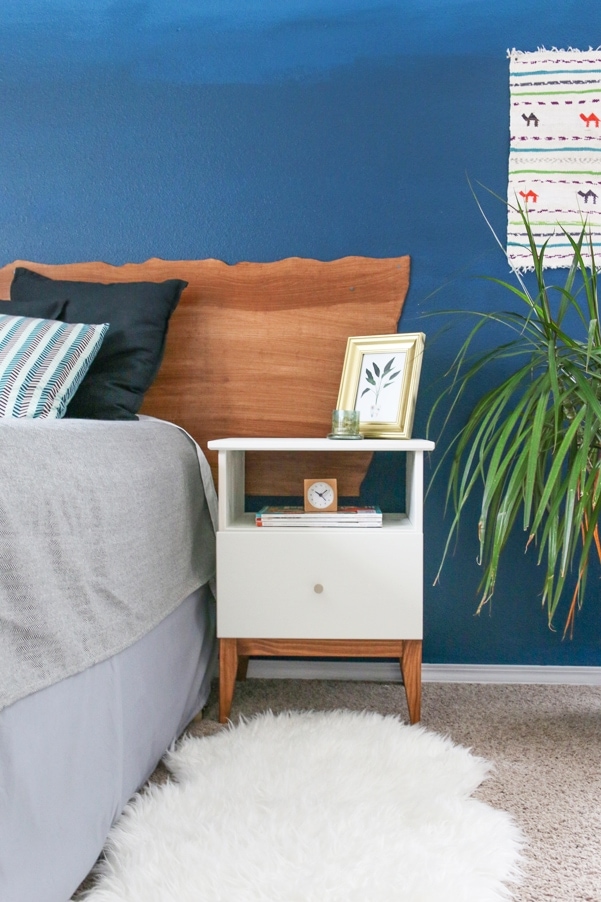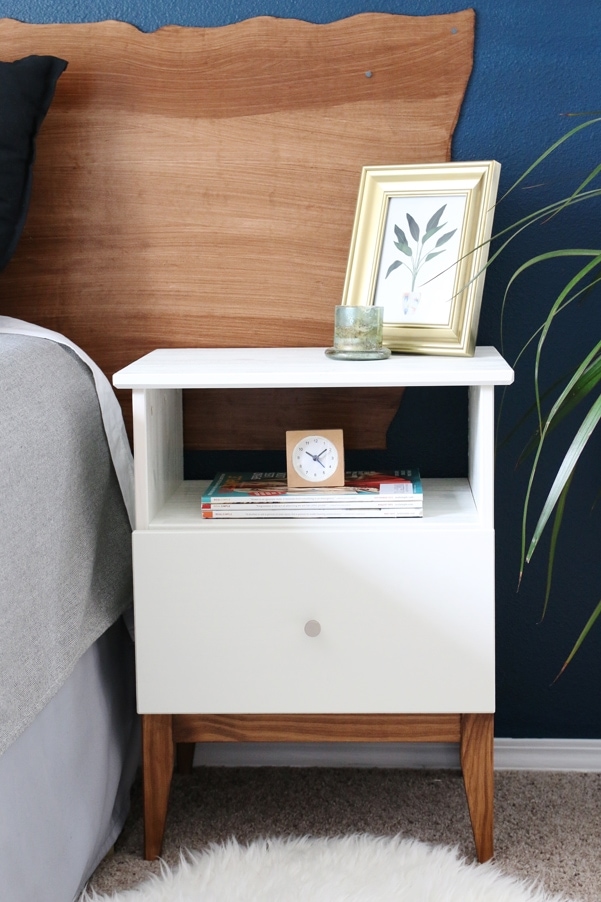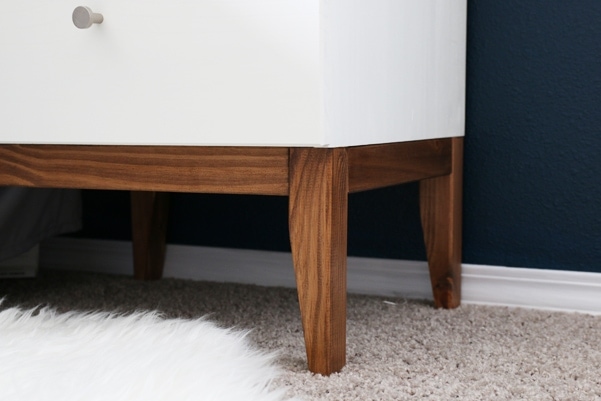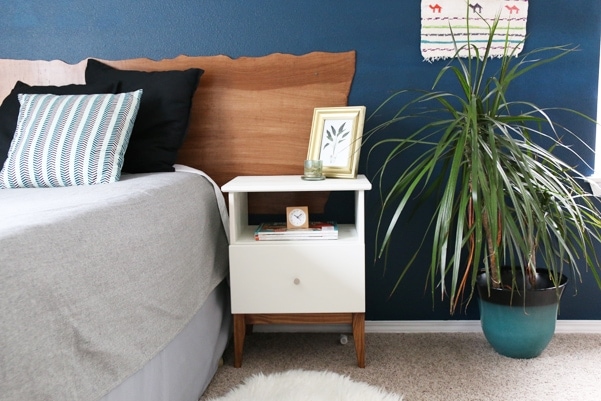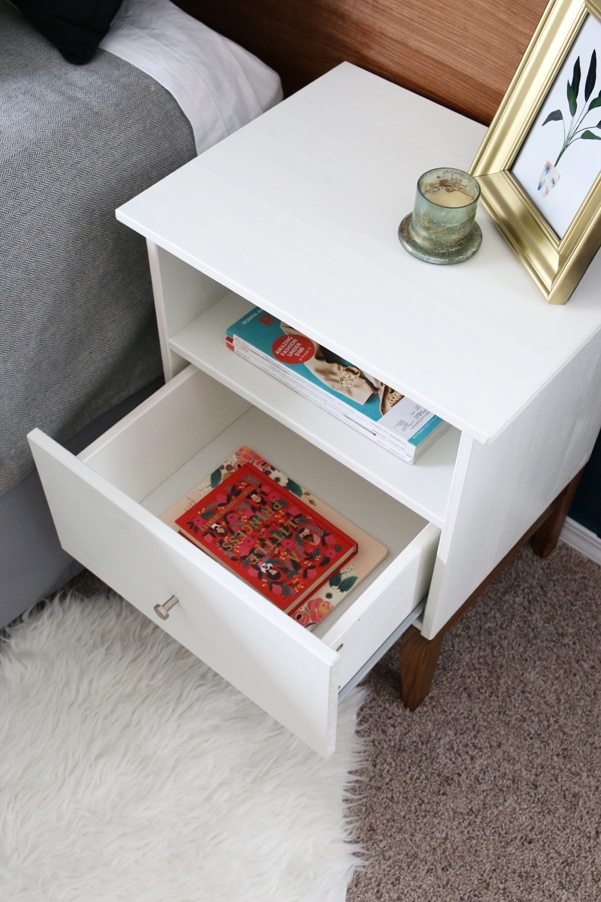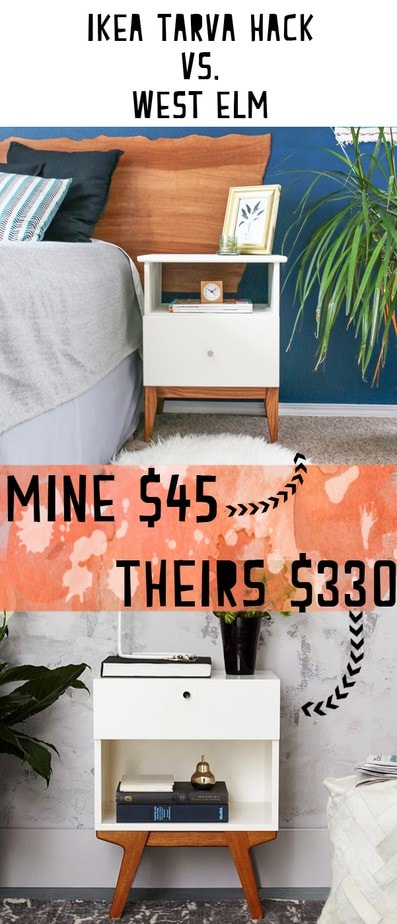 Here are the other DIY's in this room: Headboard + Ombre Wall.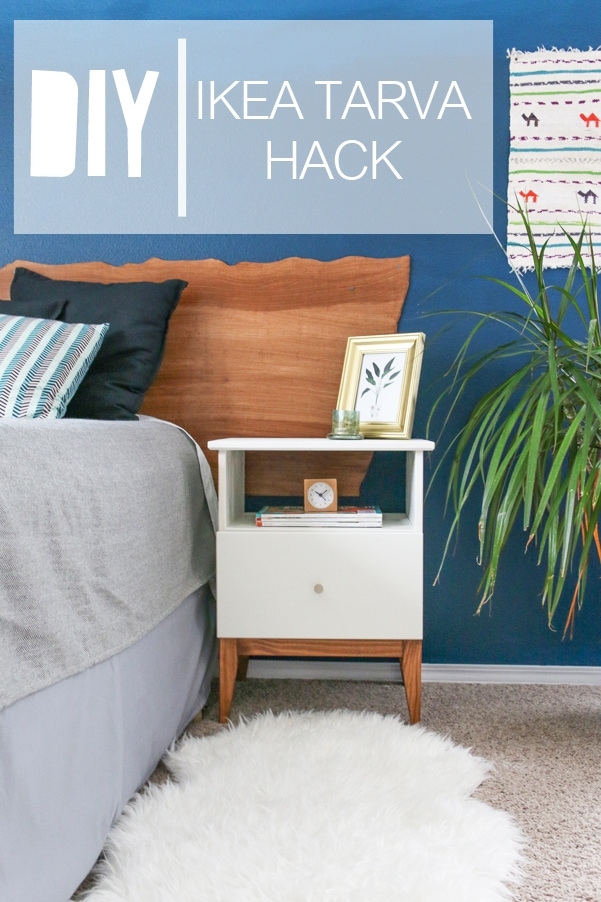 Love this hack?! Share the goodness on Pinterest and Facebook!