I love little baby man clothes. Now that Reuben has outgrown most of the sweetly gifted clothes from the baby showers, I've been looking to create a baby fall/winter "capsule wardrobe." Starting with baby boy basics for fall.
Basic colors, fun designs, and nothing that says "handsome like daddy" on it. You understand right? I wanted some plain black, white, and gray bodysuits and accessories. But they were SO hard to find. That is until I finally encountered the following items for a great price. Score.
H&M was the ideal place to find baby basics. Their women's department may have a crazy, overwhelming amount of stuff, but the kid's department is actually pretty limited, which is great.
I found bodysuits from about $3-$8 each. They're made with organic cotton and are super cozy. I bought them the size up from where he's at (I'd say they're spot on for sizes. A good fit for tall and skinny babies.) I roll up the sleeves a little for perfection.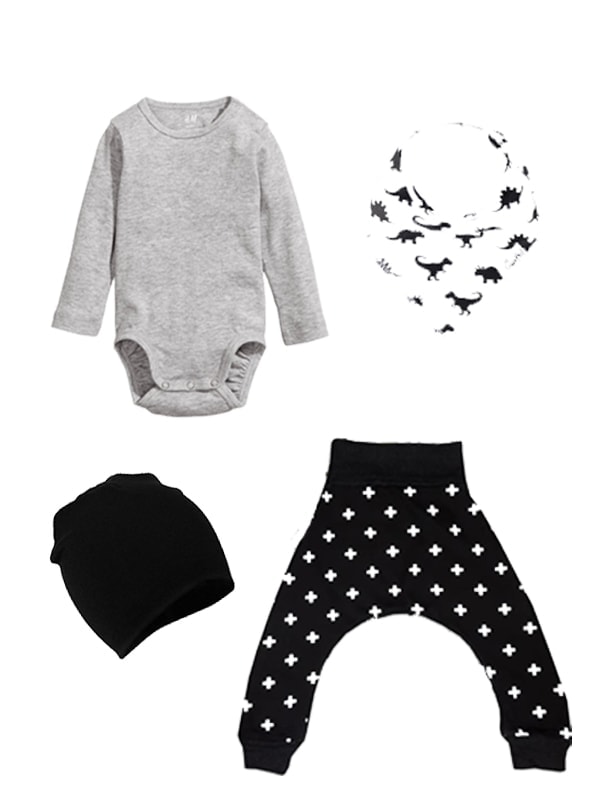 Grey Bodysuit on $10 Amazon
2. Black and white droll bandana on Amazon 10 pack for $17
3. Black baby beanie on Amazon on Amazon $7
I found these  geometric harem pants on Amazon. At the time the sizing was off and I needed to size down.
Beanies and drool bandannas are pretty much my favorite baby accessory right now. They're super practical (hello drool monster) and terribly adorable. I found mine on Amazon for $12 (for 3 beanies) and $20 (for 4 bandannas).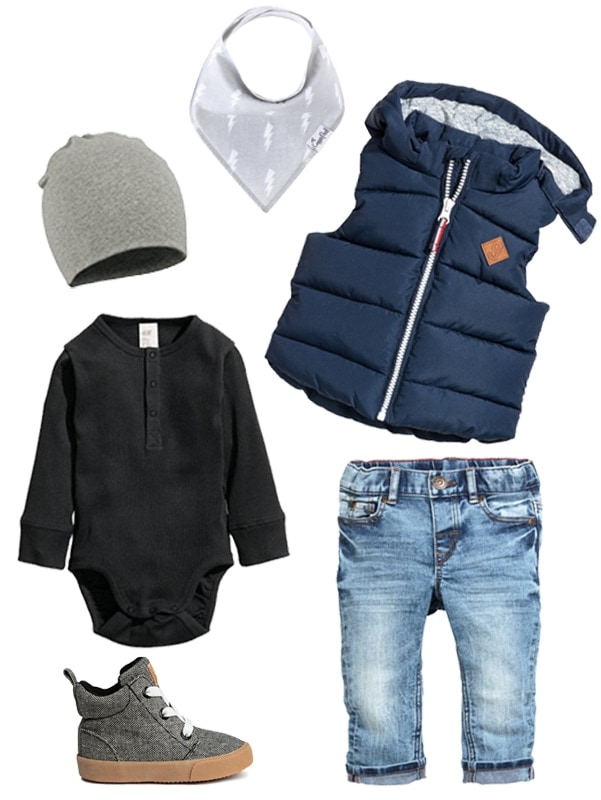 Grey Beanie on Amazon $9 and I LOVE this color set here
Gray Bandana set on Amazon $17
Black Body Suit 3 pack on Amazon $13
Grey High top Sneakers: These $10 soft sole sneakers or $22 hard sole sneaker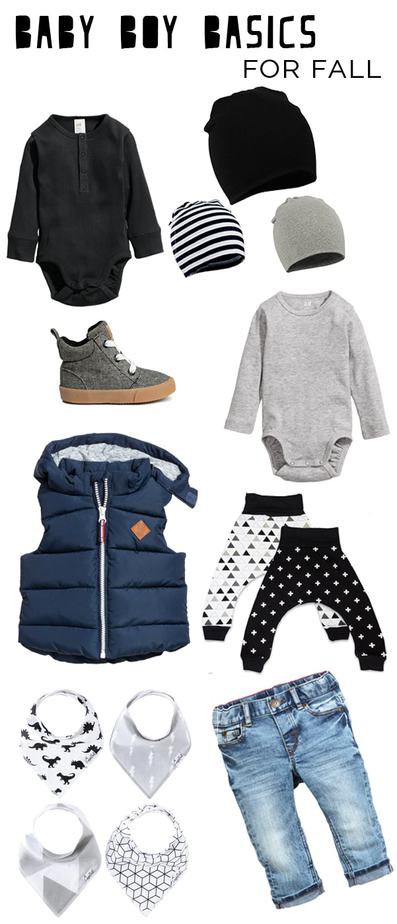 Here's Reuben Cash representing his baby basics for fall at the donut shop!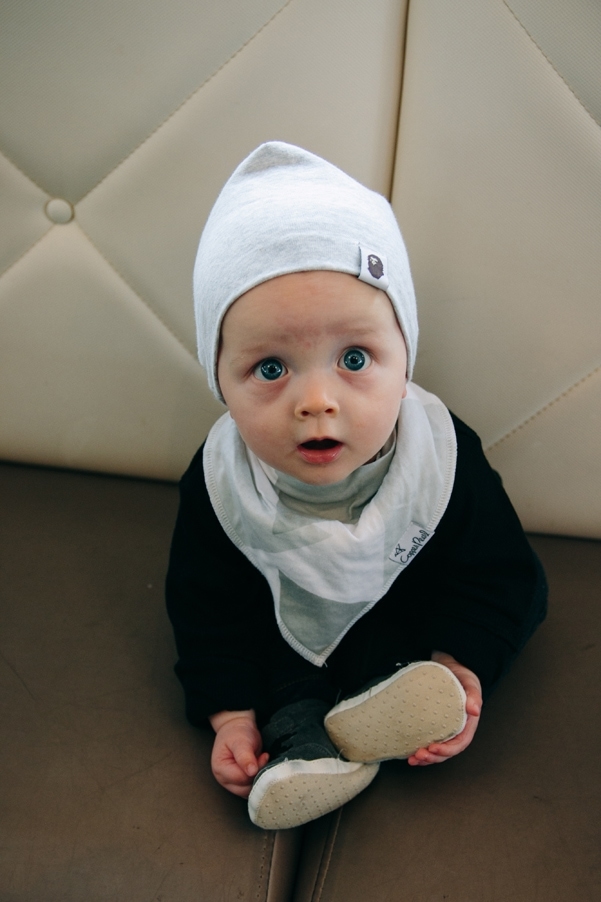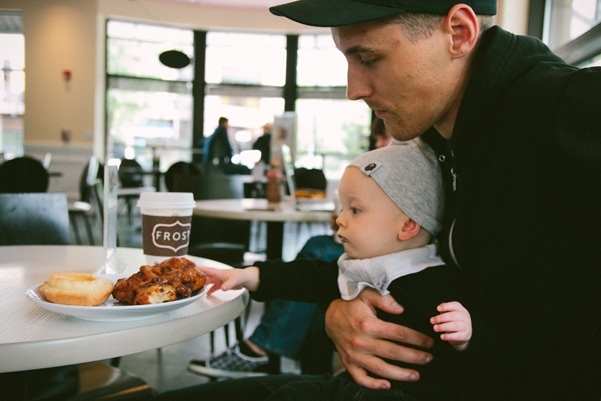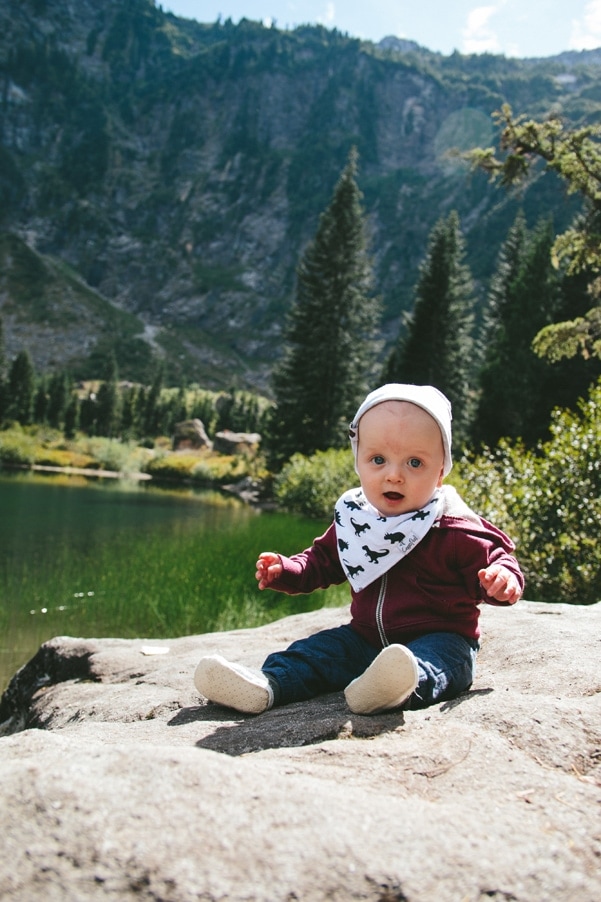 This picture is from a recent family hike we took up in Mt. Baker/Snoqualmie National Forest. Can you believe this is in our backyard? I hiked it with Reuben in the Ergo 360 on my back. He was a champ and loved the forest scenery.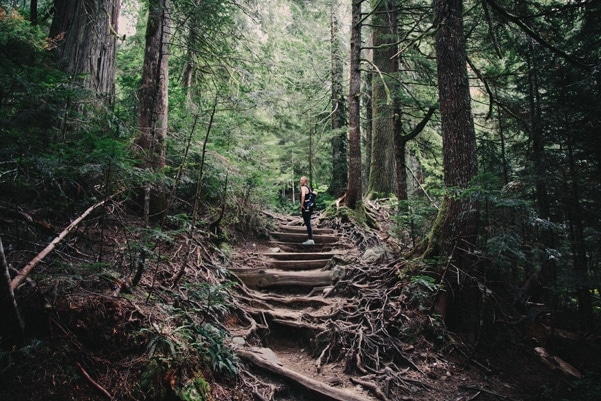 But really. How could you not?