Happy Wednesday. I thought I'd share some of our cozy fall pieces that came together almost on their own in our living room.. They're evening pictures, but that's when I feel the coziest, so welcome to my cozy.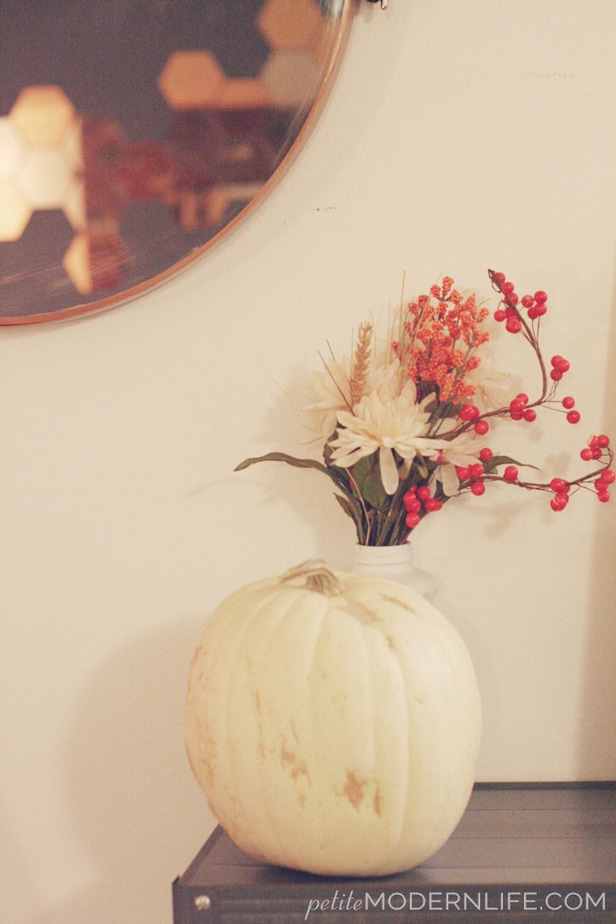 I recently, like last night, cut up a large faux fur rug to make a "sheepskin" for the fireplace. (See instagram pics on the right side.) Our rug had been– tested, to say the least, by our animals. Only the center part was clean because it was covered by the coffee table. The fireplace felt like it was lacking and I thought a sheepskin rug would be perfect there. Instead of buying one I took my scissors to my big rug. Voila.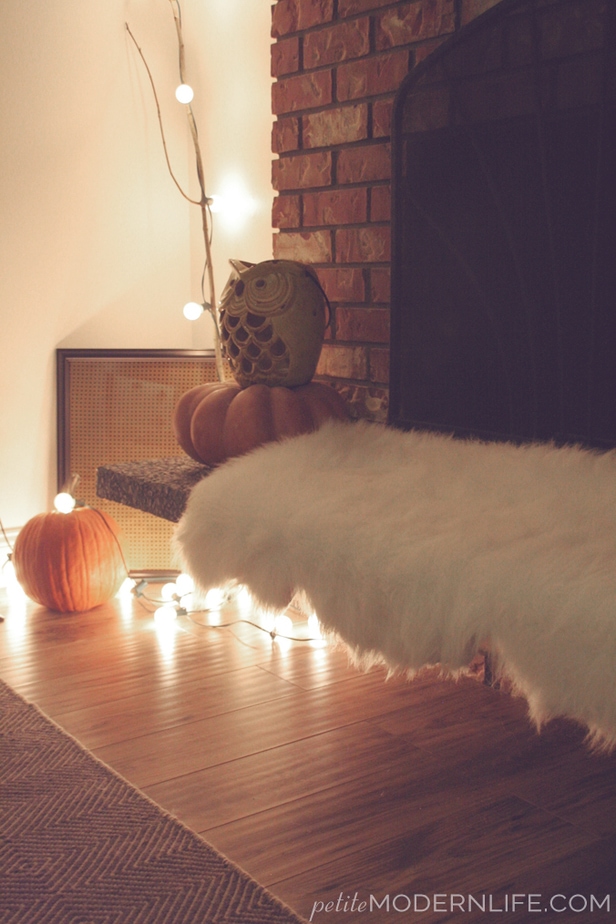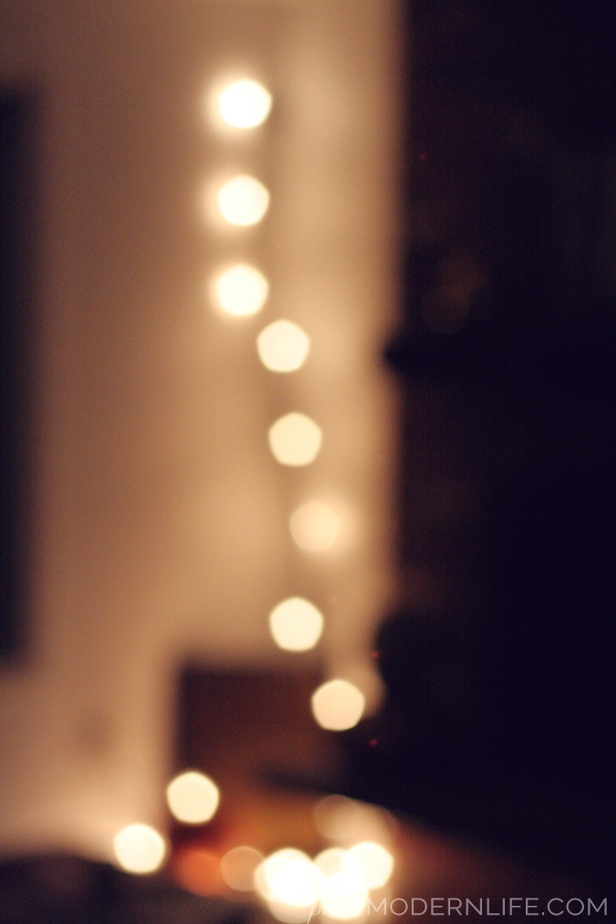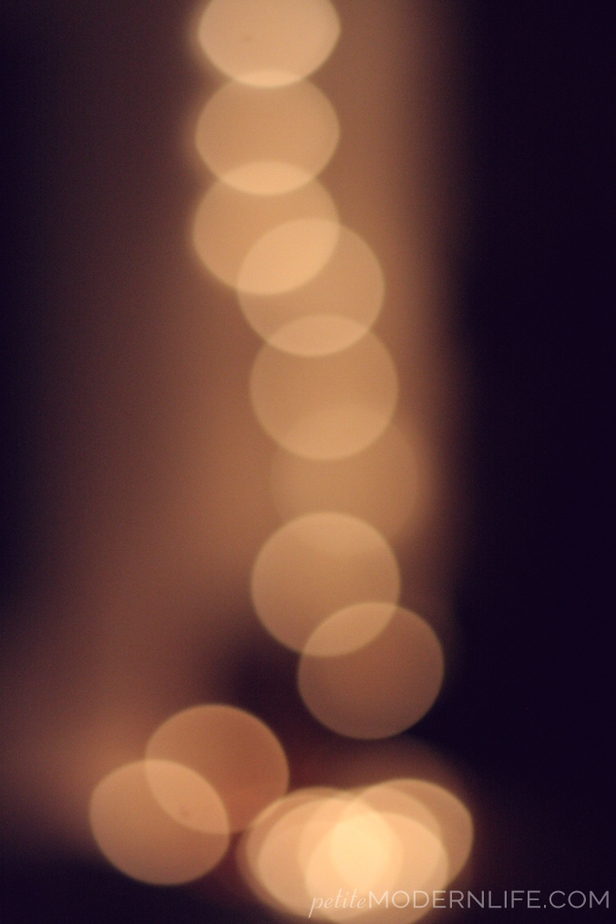 The owl is from Hobby Lobby and the pumpkins from Trader Joes.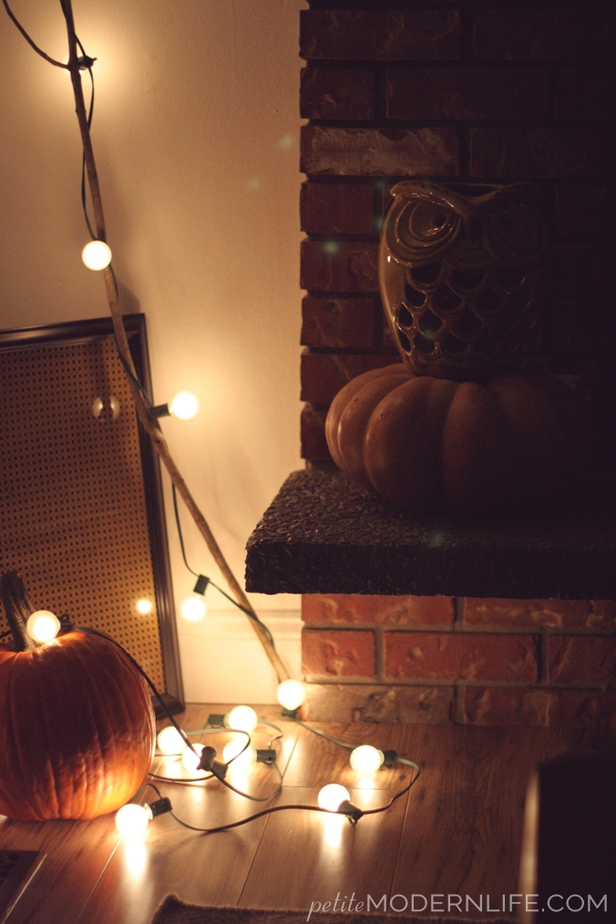 These lights are $12 at Target and wonderful for indoor or outdoor decorating. (Just be sure to take the bulbs off while you position them, they break easily.)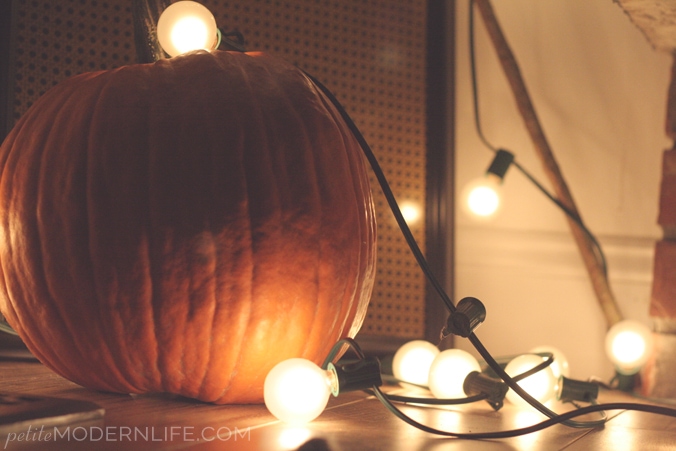 With the all the beautiful fabric I have stored up, I filled a frame with this gold and black dotted fabric for a little floor decor.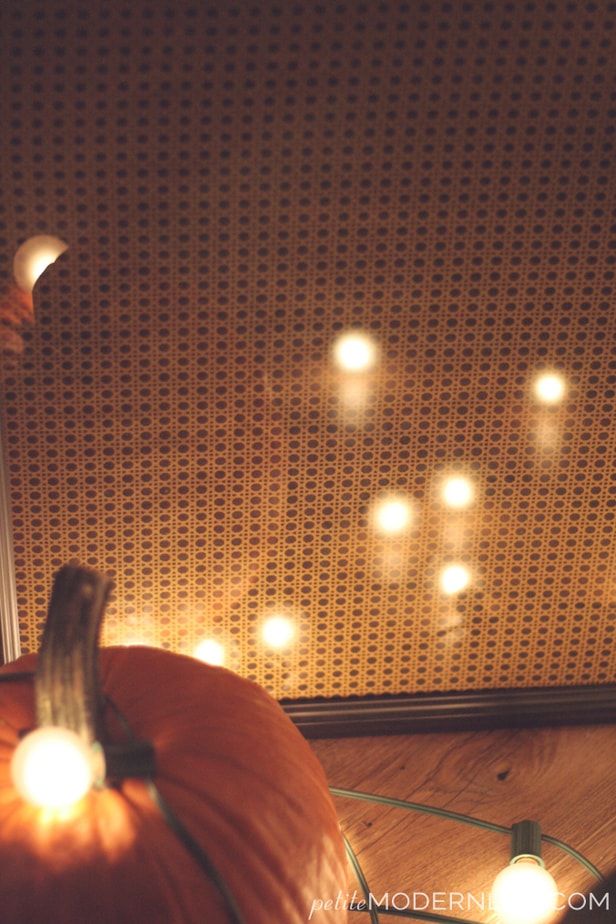 This is one of two Moose shot glasses we have (from Z-Gallerie). It makes the hot buttered rum taste infinitely more "fall-y."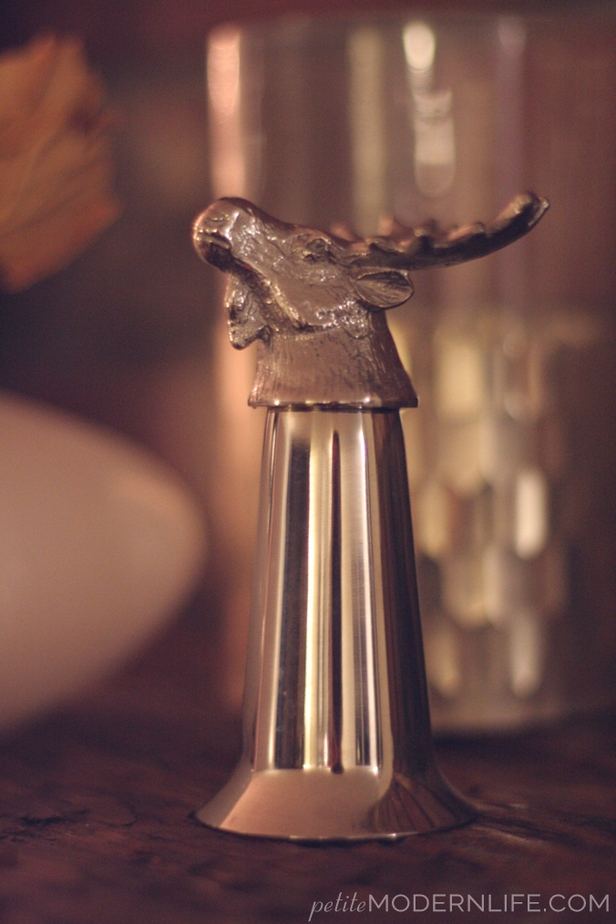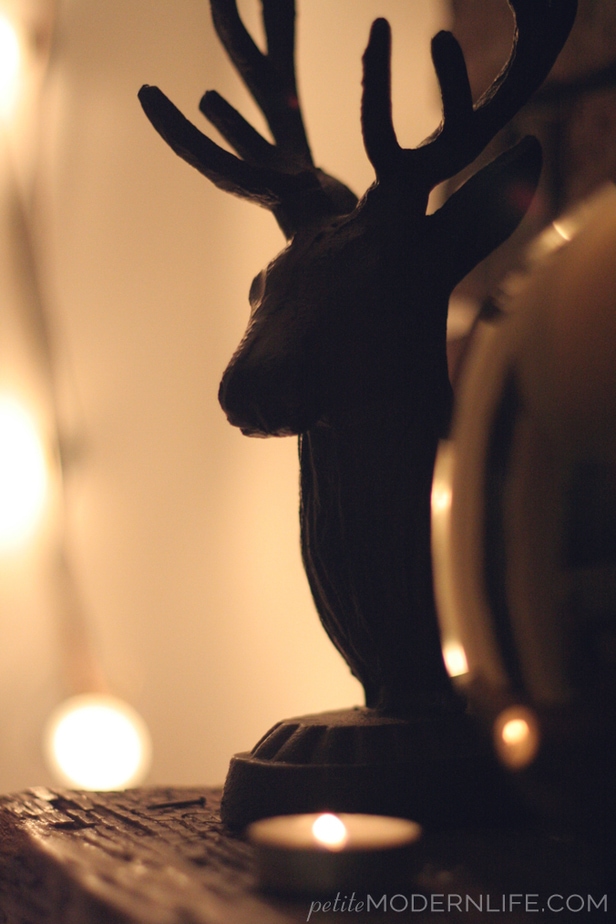 It' just a small space, but it's oh so cozy. Thanks for relaxing with me on our petite fall tour.