Happy Monday everyone. I hope you had a joyous weekend. I was blessed to visit a sweet friend on Bainbridge Island. If you'd like "have coffee" with Allie, stop by her wonderful home & family blog, Spindle & Scarlet. She's creative, honest, and an incredible encourager. It was a breath of fresh air to talk home and family with her. Not only that, but it felt amazingly soul refreshing to be on the water again.
If you ever come out to Seattle, a trip on a ferry is a must. You can even ride one up to Canada for the day. The beauty you'll experience is uniquely incomparable.
On the way back from Bainbridge I stopped at a reclaimed home store called Earthwise Architectural Salvage. I felt like I was in my kind of Disneyland… There were literally piles of clawfoot tubs.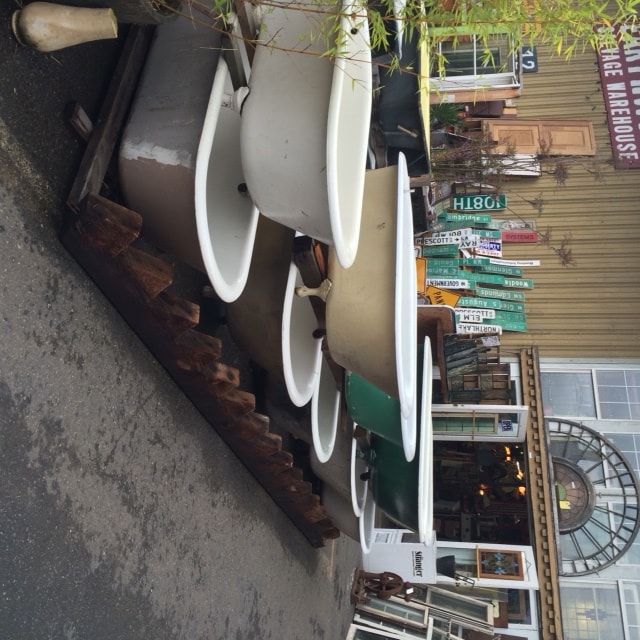 I didn't check the price so I could still dream of having one maybe someday, but the treasures were endless! Rows of vintage wood doors (not the ghetto type), endless window panes, old street signs, live wood edges, old door knobs, the list goes on and on. I tried to stay focused. I did end up coming home with an old hand painted black and white street sign for $35. Not really a steal, but it was something that I had actually been wanting, but didn't know they had ever used in Seattle! Score. Once I had it home I decided to finish up a small workspace that has nestled itself into our main living area.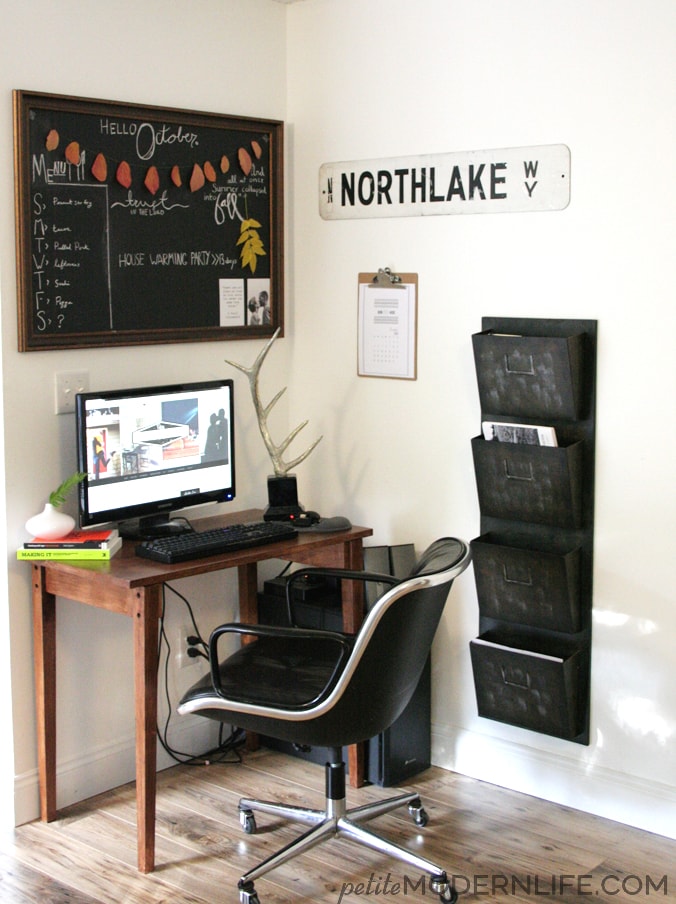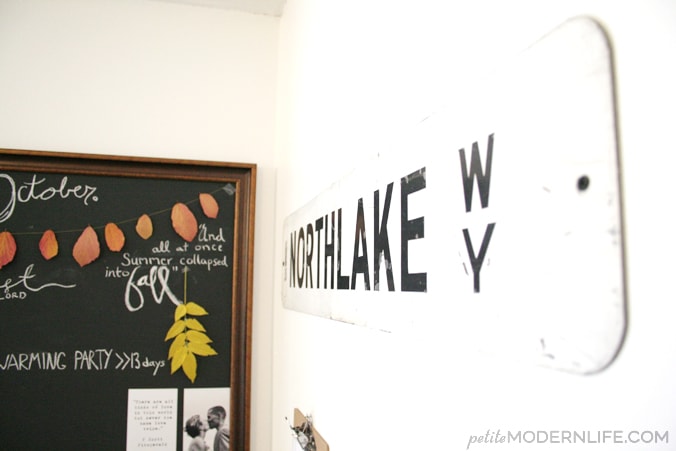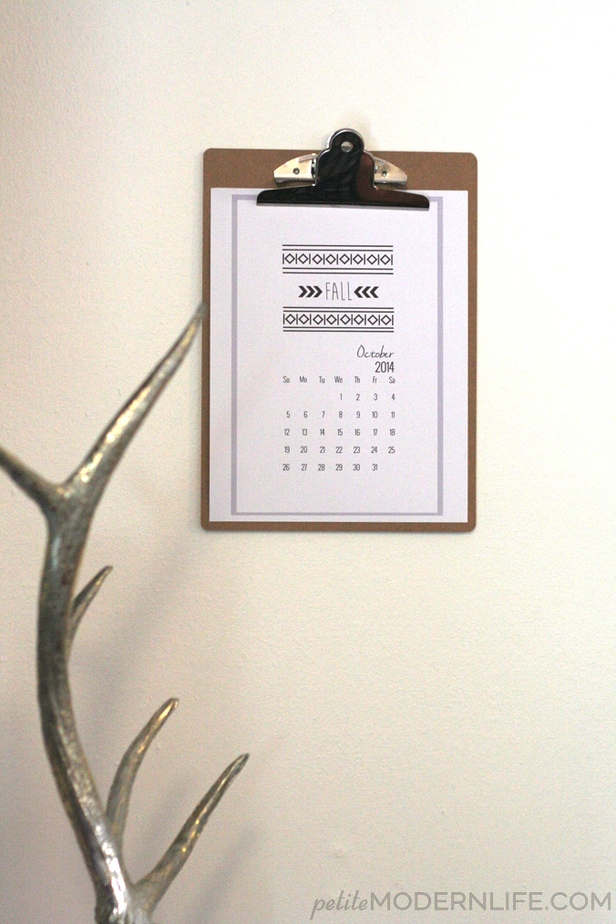 This sweet calendar is from Nalles House blog. I absolutely love her house and style, I hope you stop by & follow her!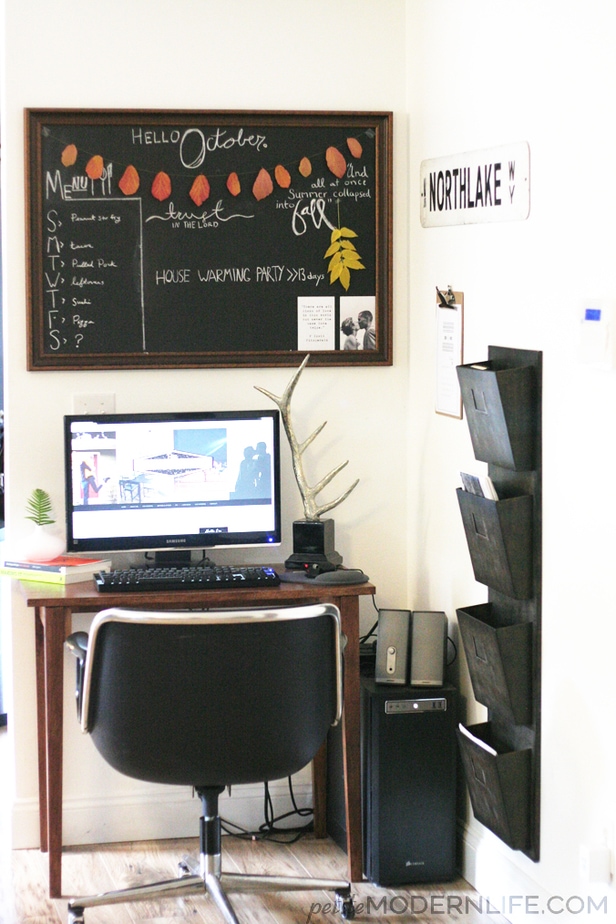 The antler is from Z Gallerie. The metal file organizer I got off Craiglist, but it has a Marshall's sticker on it.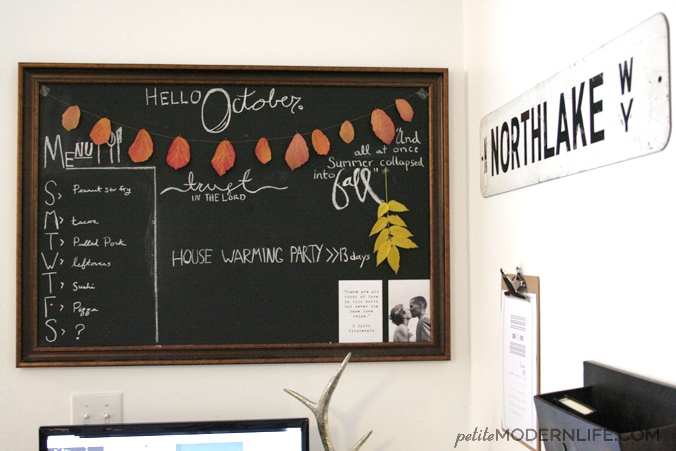 The frame is from Hobby Lobby (I took out the glass and painted the backboard with chalkboard paint. That way I can always convert it back to a picture frame if I want. I plucked the leaves from a gorgeous fall tree and pressed them in a book for a few days. Then sewed them into a banner with needle and thread.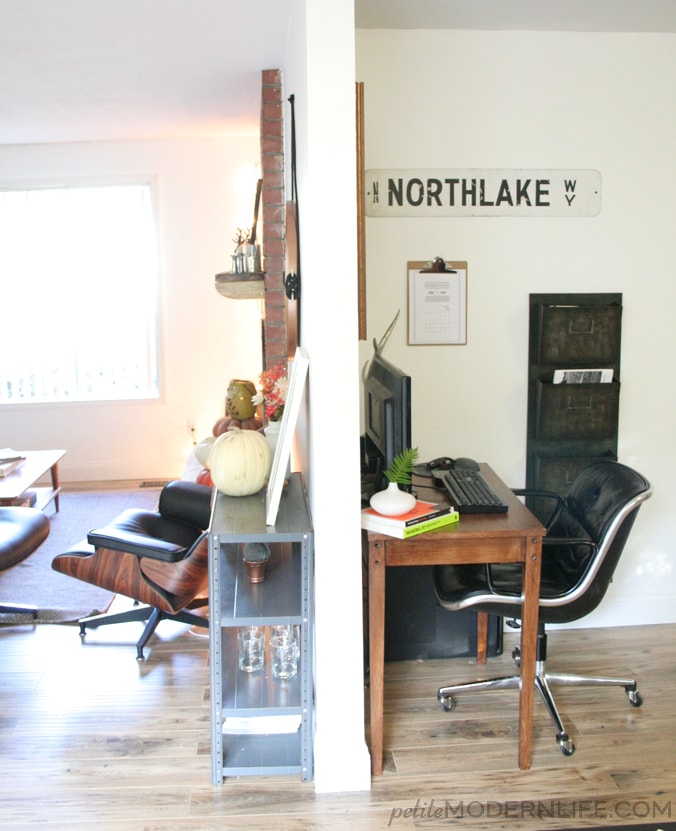 I love this office chair that we snagged off the side of the road in Seattle. It's a vintage Pollock Chair. Brand new it goes for $2,235. This vintage one goes for around $500. But, we haven't even discussed selling this piece, we love it.
Well I'm excited to have yet another space in the house decorated. The sign adds the desired industrial touch I'm going for here and there. Though this workspace is cozy, we do have a whole room that will be the office and craft room sometime in the future, but we'll get there, we'll get there. Hope you all have a great start of the week.