Recently I've been struggling with what to add to our entry for some character and empty space filling.  It was too open, but also got crowded easily.. My current bookshelves were too boxy and a plant was too overwhelming. I thought a chair would be a good fit, but I didn't have anything on hand. Thus a stool came to mind.
Bought for our first apartment, these target stools are not the main feature anymore. One is used as my nightstand and the other had been floating around. It was the perfect size for our little entry! But it was a plain jane. So I worked some spray paint magic on it!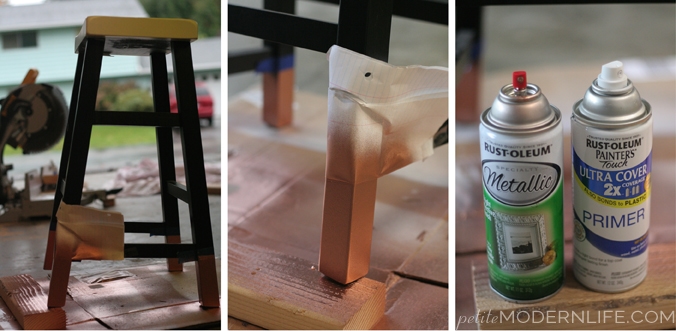 Using a sheet, I covered the lower half and spray painted the top with white primer. Then I taped the legs off and created a "dipped" look by spray painting them with Rust-Oleum Metallic Copper Spray Paint
. They didn't have the metallic copper in store, so I ordered it through Amazon.
I mentioned quite a few posts ago that I wanted to do a comparison between the Rust-Oleum Hammered Copper and the Metallic Copper.. I tried, but the results were so similar that my camera and lighting couldn't pick it up will. So you'll have to take my word that the metallic copper is brighter, shinier, and wouldn't you know- more metallic. Like new penny vs old penny :)
I kind of wanted to paint the whole chair white, and still might, but I wanted to try this look out for a while.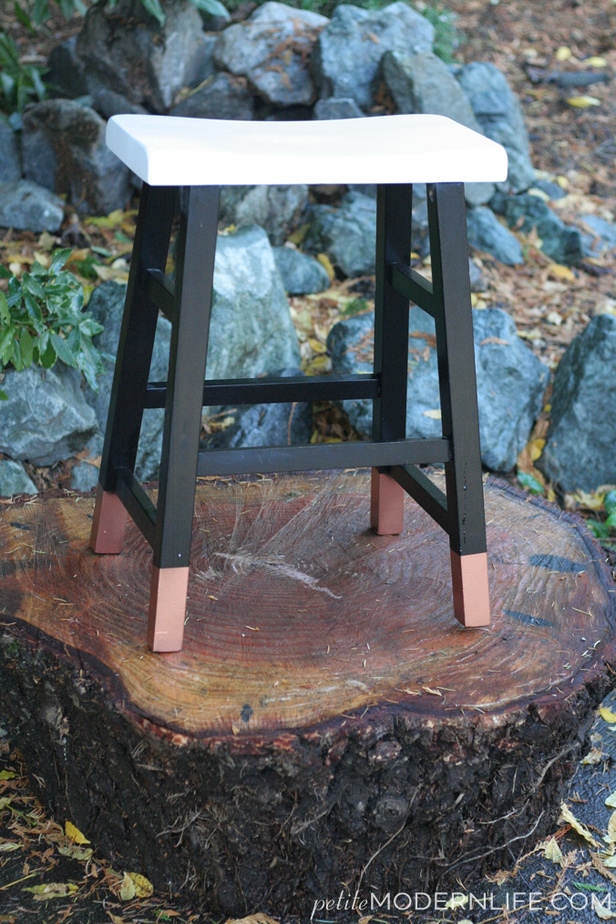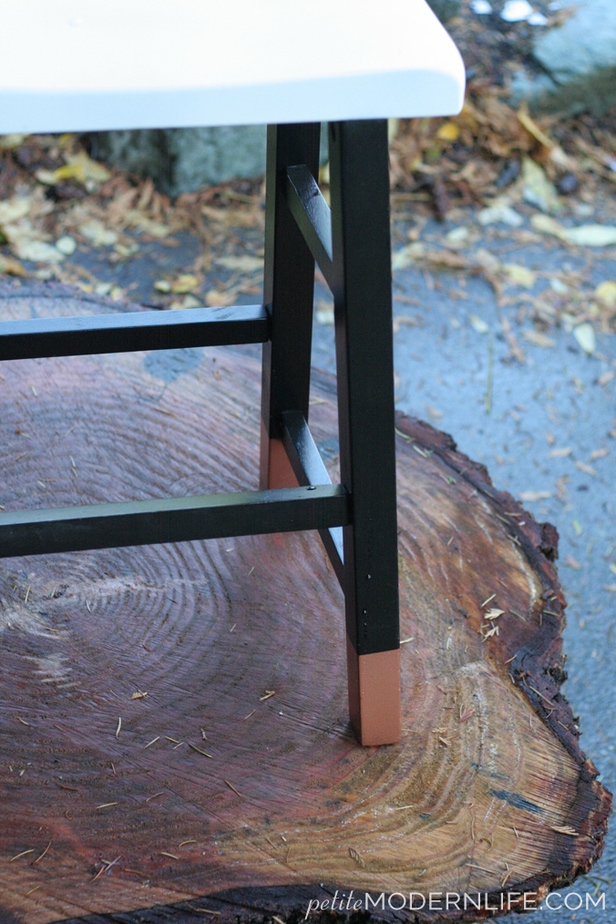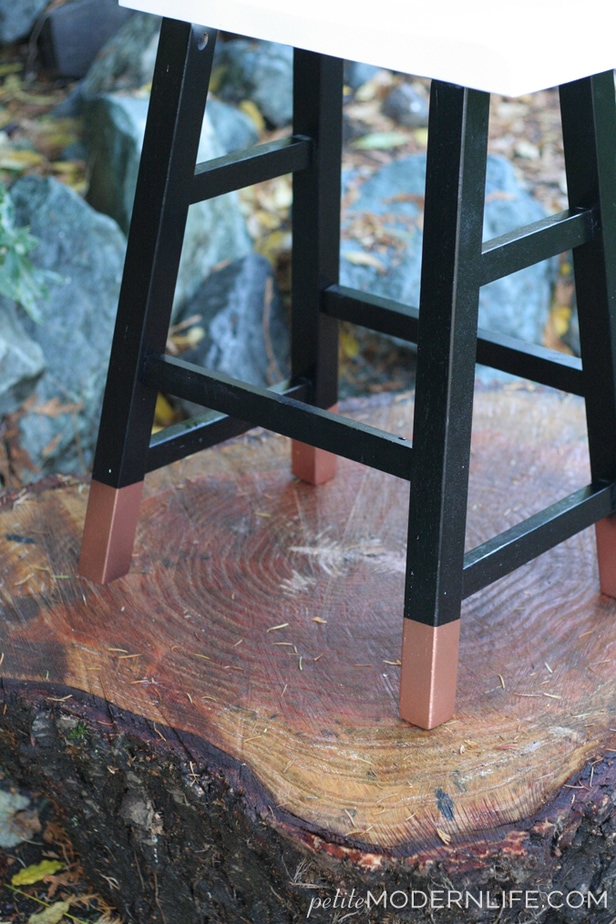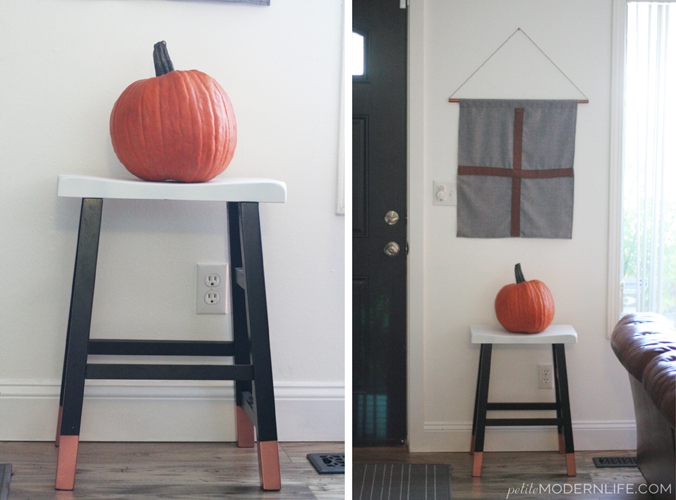 What do you think? Do you have an old stool hanging out in your garage waiting for your next yard sale? Maybe it just needs a little pizazz to actually do something for your space! Put a plant, lamp, picture frame, or cat on top!
Hope you guys have a great last week (what?!) of October!