Today, 6 other bloggers and myself have taken on a DIY Craft Wood Challenge. The challenge was to use any of our local craft store's project/craft wood to create decor that would be mounted or hung. Fairly open ended, it was a great opportunity to connect with some new wonderful ladies and make something fun and simple for the home! After some brainstorming, I decided to use the challenge as an opportunity to make some DIY craft wood shelves for our blank accent wall in the bathroom.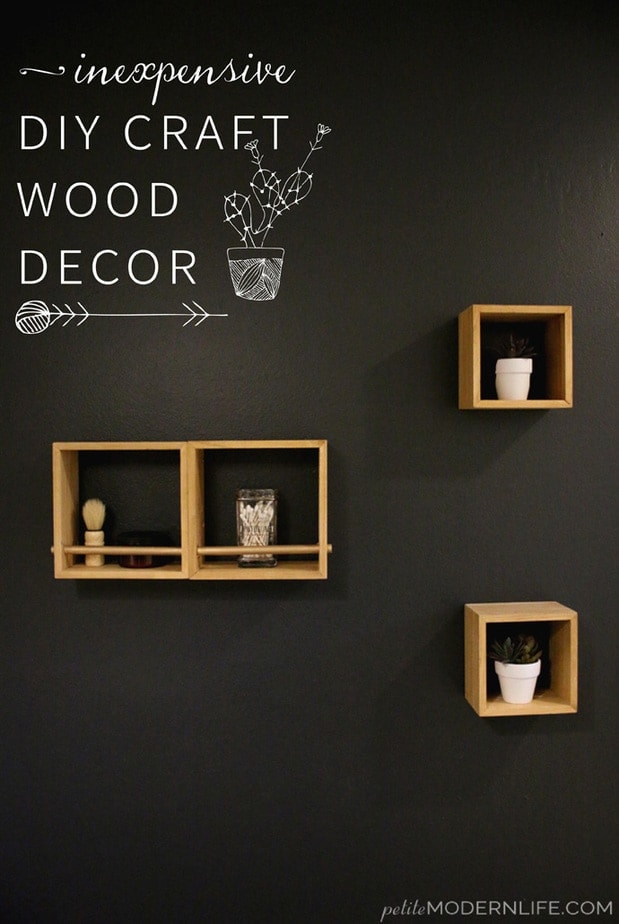 I've bought these craft wood boxes in the past and thought they were perfect for a simple, lightweight, wall project. Similar boxes or shelves, though surely sturdier, can cost $50+ at West Elm! After planning out my attack, I gathered my supplies..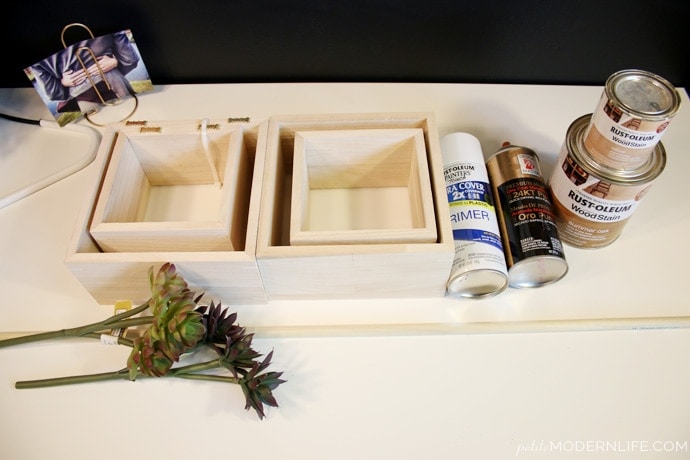 I already had the Gold Metallic Spray Paint
 and stain, so I picked up the box sets ($7 each) and succulents ($5 each) at Michaels, and the wood dowel ($0.70) at Lowes. Oh! Not pictured are the itty-bitty pots I grabbed from the dollar section at Target 2 for $1!
Trying to match the picture frame in the bathroom, I used 1 coat of Rustoleum Summer Oak stain for a yellowish finish. After the boxes had dried I used a half inch drill bit (the same size as my dowel) to drill *even* holes through the front sides of all my boxes.
*Honesty check, because I did this project with my very amused sister-in-law: I royally messed up my holes at least two times! But such is my DIY style. So I just pushed onwards.*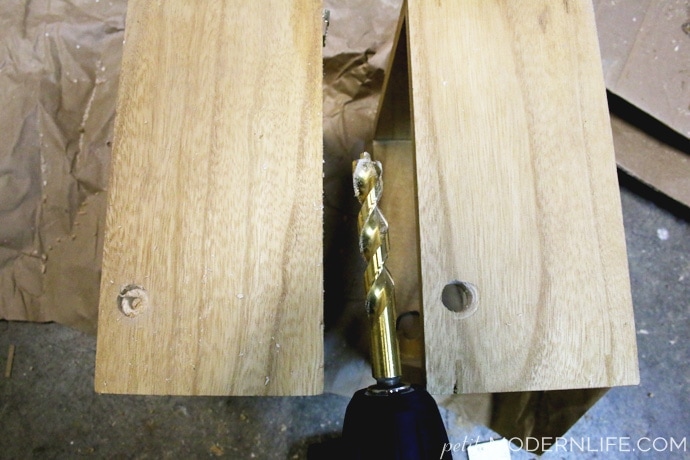 After spray painting the dowel gold, I pushed the it through and connected the two boxes with a small screw angled through the back (classy much?!) Then they were done!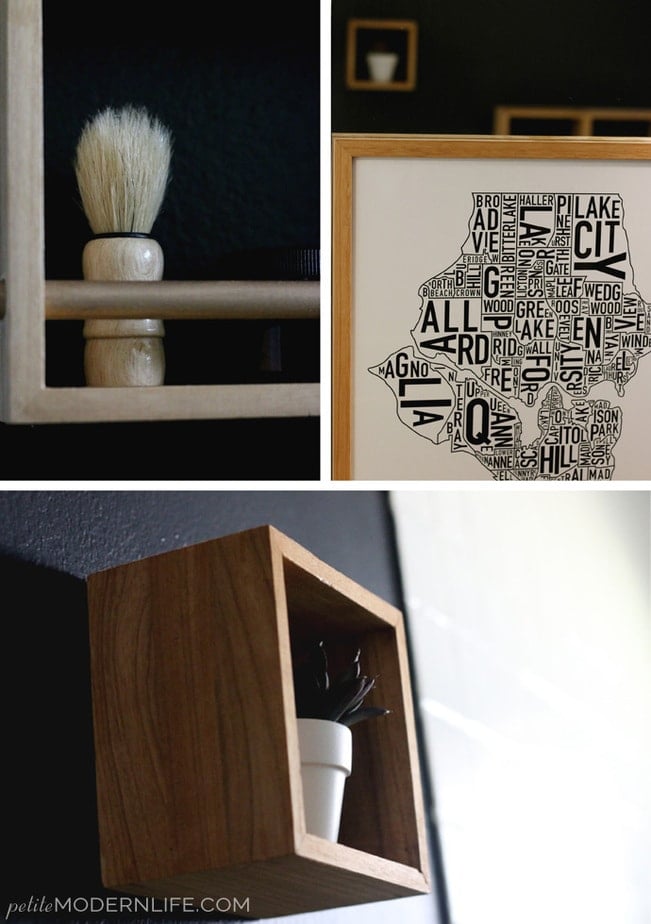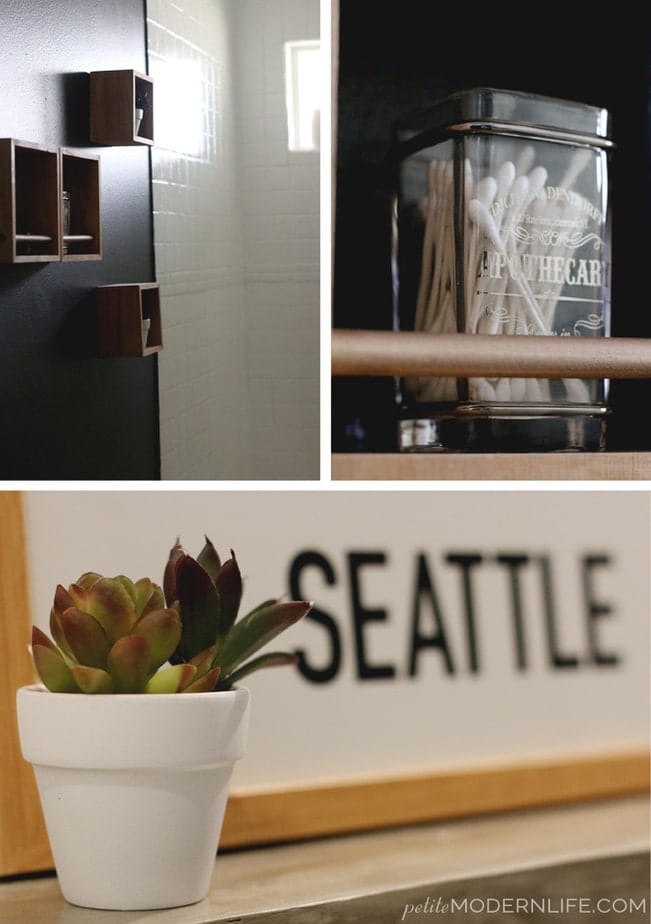 Aren't they fun? I love how the birch wood has the natural wood veins running through it. And those little jars are just too cute. I kind of want to do the same project but with some fun colors! Also, I love having plants that I can't kill… (Unless the cats knock them down and the puppy eats them…)
I hope you enjoyed this project and go check out all the other creative gals participating in the challenge today!
Annabode: DIY Bud Vase
Nalle's House: Mid-Century Modern Ball Clock 
Brave New Home: DIY Wooden Modern Cuckoo Clock
 Lemon Thistle: Birch Plywood Wall Hanging
Petite Modern Life: DIY Craft Wood Shelves 
Persia Lou: Inkodye Wood Wall Art
 Squirrelly Minds: DIY Animal Head Mounts